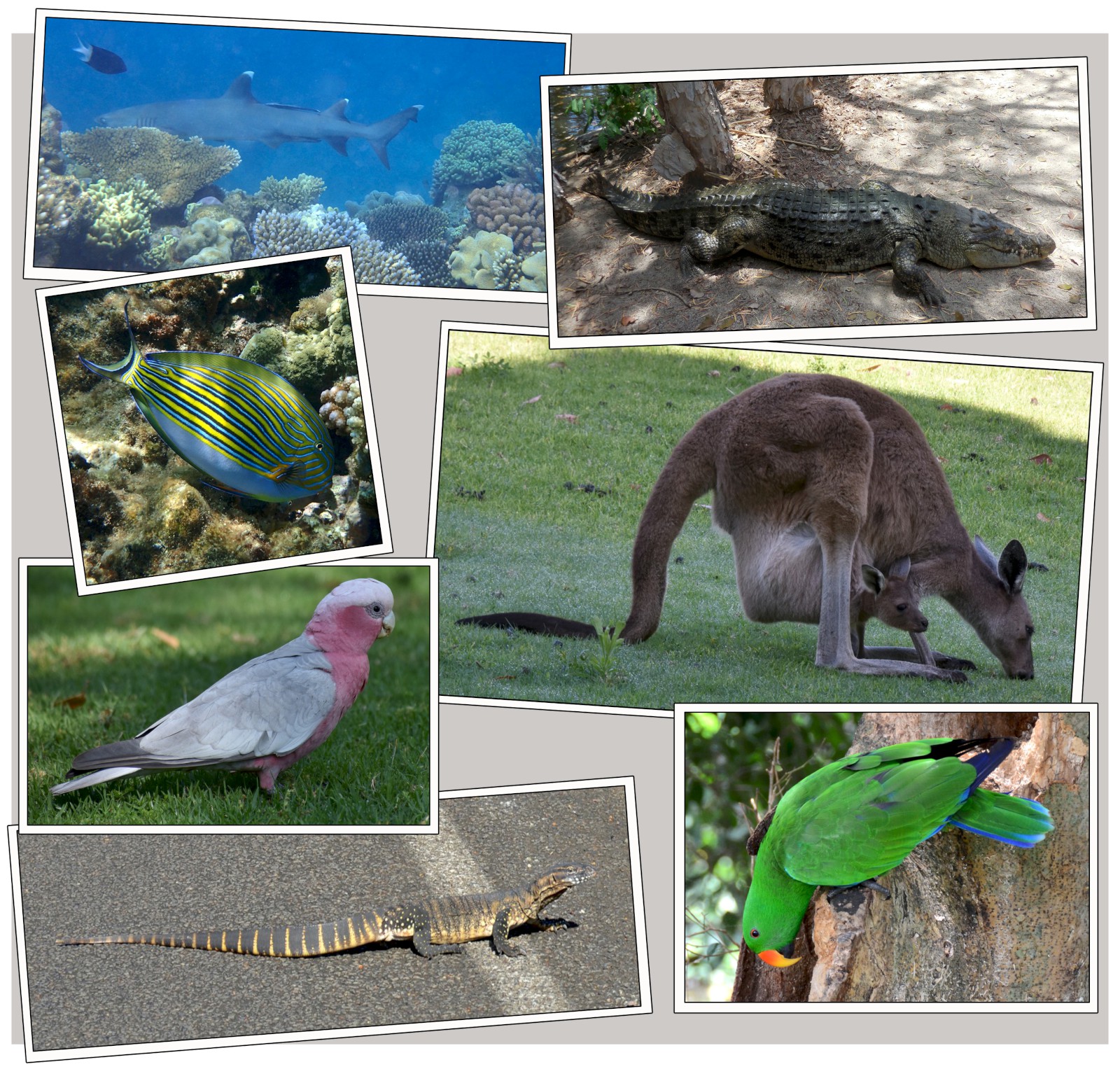 The Oceania Region has fewer mammals than some other regions of the world but the mammals that they do have are drastically different than the mammal in the rest of the world. Additionally, what it may lack in the quantity of mammals is more than made up in the quantity of birds, reptiles and fish.
Seeing wildlife during my travel to most of the world has been more of an added bonus to my trip but seeing wildlife during my visits to the Oceania Region has been one of my primary activities. When I travel, I always want to see things that I can only see in the location where I am traveling. The wildlife in Australia, New Zealand and the Pacific Islands absolutely qualify as something that can only be seen in those locations.
Any trip taken to Australia or New Zealand would be a huge missed opportunity if the trip didn't include seeing the unique wildlife of those countries. Similarly, visiting any of the Pacific islands (including Australia) without making time to see the truly beautiful marine life would be unthinkable for me. Seeing wildlife is probably easier than you might think. There are many tours that can be taken to see both the wildlife and marine life but I have found that I am able to see much of the wildlife in the national parks and I have also seen many different species of fish just by snorkeling a short distance from the beach.

The Oceania region is home to about 375 species of mammals, about 1000 species of birds, about 1000 species of reptiles (93% only live in Australia), less than 250 amphibian species and between 4000 to 5000 species of fish. Some species are more famous for being Oceania Species and are considered as iconic Oceania Wildlife.
My list of iconic North American wildlife that are relatively easily seen are:
Kangaroos
Echidna
Platypus
Koala
Fruit Bats
Goannas
Quokka
Dingo
Saltwater Crocodile
Kiwi
Sulfur Crested Cockatoo
Rainbow Lorikeet
Southern Cassowary
Tui (Bird)
Kookaburra
Emu
New Zealand Fur Seals
New Zealand Wood Pigeon
New Zealand Fantail
Abundance of colorful tropical fish
Note: I have seen 16 out of the 20 of these in my journeys into the Oceania outdoors. Hopefully I will be able to complete the list on future trips.
(Click on the photo below for more information on each topic.)
I will be making more posts on Oceania Wildlife, so check back later to see my future posts on Oceania Wildlife.