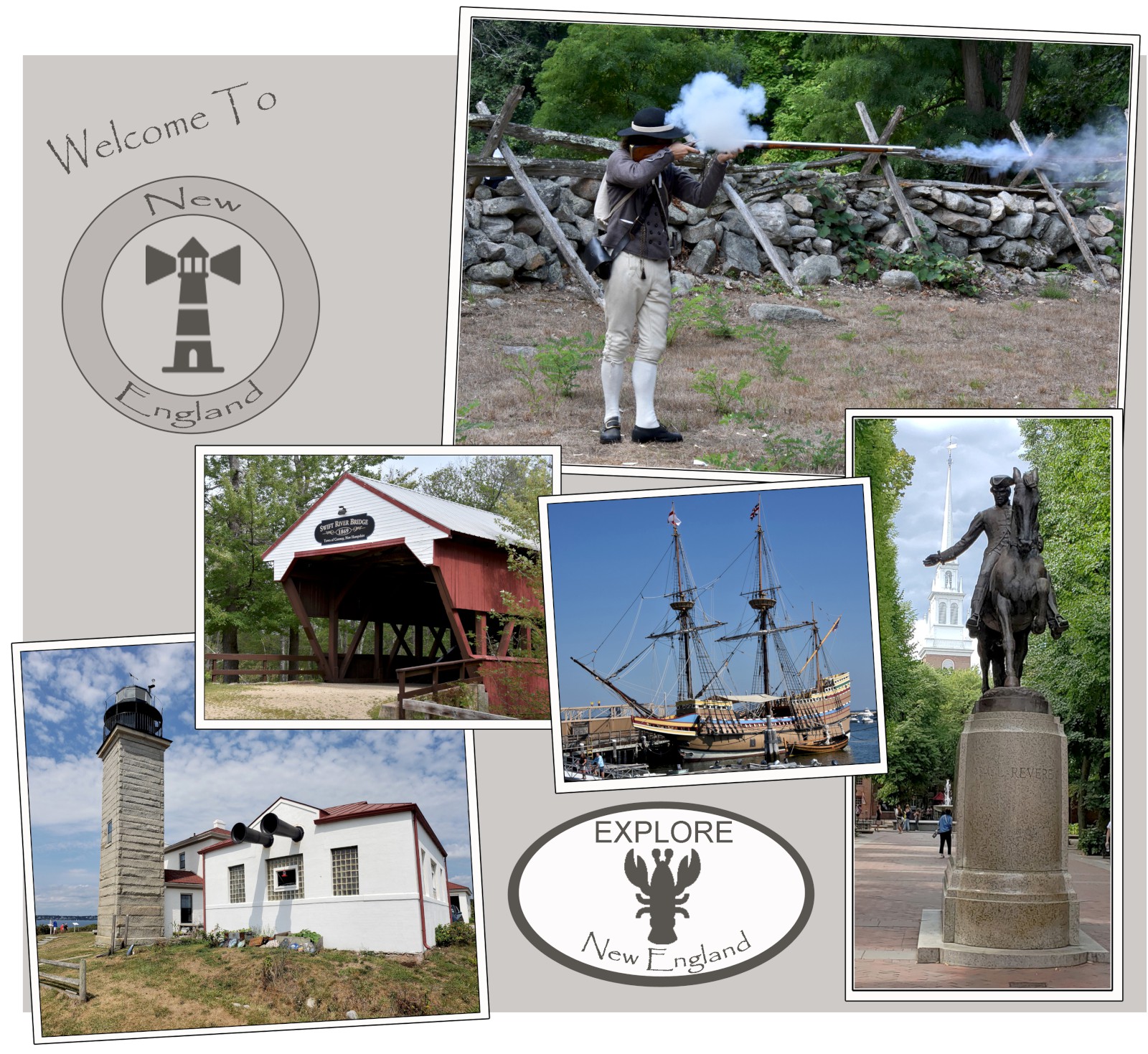 New England is in the northeastern region of the United States and is comprised of the states of Main, Vermont, New Hampshire, Massachusetts, Connecticut and Rhode Island. It is known for its Colonial past, Atlantic coastline, changing autumn foliage and forested mountains.
Boston, Massachusetts is the largest metropolitan area in the region and is the primary gateway to New England. Boston played an important role in the American Revolution and the 2.5 mile Freedom Trail through historic Boston leads visitors past many important sites during the war. Other popular cities in New England are Portland, Maine and Providence, Rhode Island.
The region was one of the earliest settlements in the "New World" following the arrival of the Pilgrims on the Mayflower (A full scale replica of the Mayflower can be seen in Plymouth Harbor).
Much of the region has retained its rural charm, particularly in the mountains of northern Maine, northern New Hampshire, Vermont, western Massachusetts, and northwestern Connecticut. The more populated areas are along the coast and include southern Maine, southeastern New Hampshire, eastern Massachusetts, Rhode Island and southern Connecticut.

New England's Traditional Foods
New England is famous for foods like clam chowder, Maine lobster, Vermont maple syrup, Boston baked beans and Boston cream pie but the region has many more traditional foods that should be enjoyed when visiting New England.
Some of New England's traditional foods can be enjoyed all year but some are seasonal favorites. In addition to the famous foods, try some of these when you travel to New England:
Apple cider during the fall
Pancakes (Jonnycakes) with real maple syrup
Clambake on the beach
New England pot roast on a cold night
Vermont cheese
New England clam chowder
Fried clams in the summer
Pumpkin, peach or apple pies
Corn and crabmeat bisque
Lobster roll
It's hard to imagine traveling to New England without enjoying several of these New England favorites!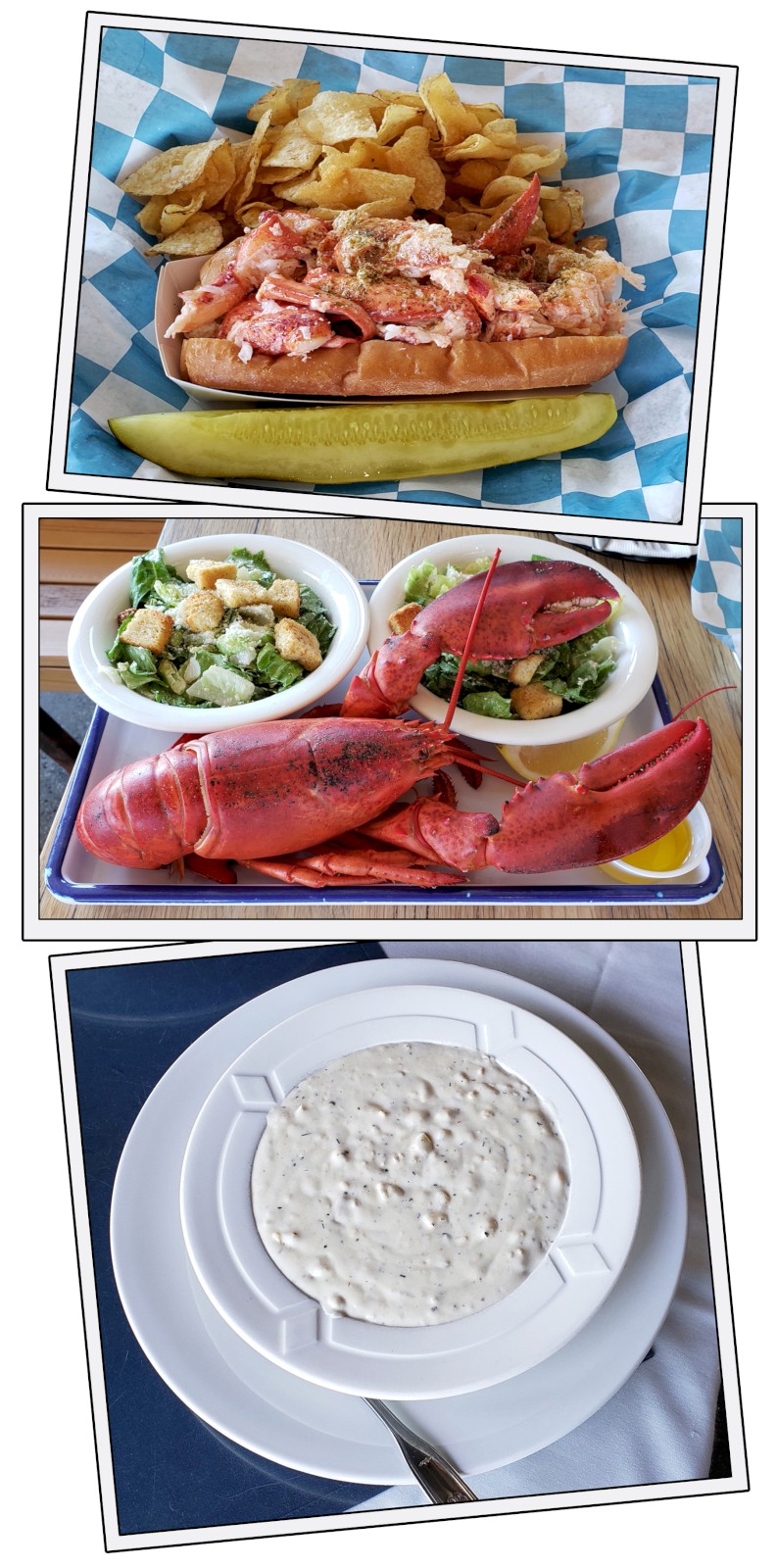 Lobster roll, steamed lobster and clam chowder
My list of New England's must see attractions are primarily a combination of historical sites and costal attractions. The exception to this is to see some of the regions covered bridges and to see the changing colors of the fall foliage.
Seeing the changing colors of the fall foliage is beautiful and it is normally included in most must see lists but I left it off my list because the changing colors of the leaves are not predictable. My experience has been that trying to plan a trip to the timing of nature is almost impossible. It is very disappointing to arrive just after nature's spectacular display or to know that I will be leaving before the event happens.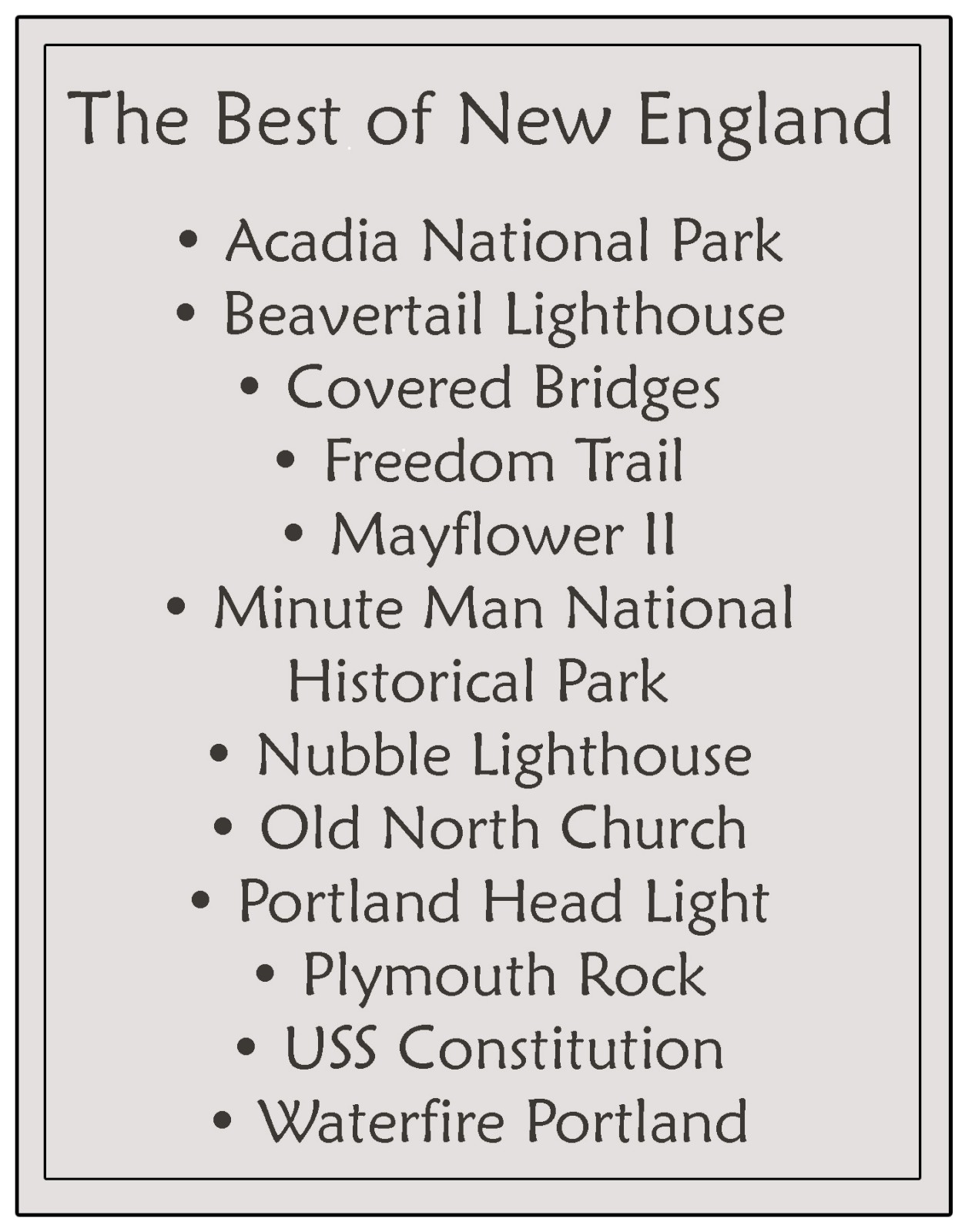 New England is famous for having lighthouses all along the coastline. There are plenty of lighthouses to see but some are better known than others. I have included Beavertail Lighthouse, Nubble Lighthouse and Portland Head Light on my must see list. Nubble Lighthouse and Portland Head Light are picture postcard lighthouses and are located on beautiful coastal settings. Beavertail Lighthouse is worth seeing because it is very unique looking and is America's 3rd oldest lighthouse.
Many people visit Massachusetts to see the nations historical beginnings and there is no better place than to spend a day following the Freedom Trail. The Freedom Trail has 16 locations that are significant to the history of the United States. Visiting 16 sites might be more than some people want to see but I would recommend that everyone should make sure to see Boston Common, Faneuil Hall, Paul Revere's House, the Old North Church, Bunker Hill Monument and the USS Constitution.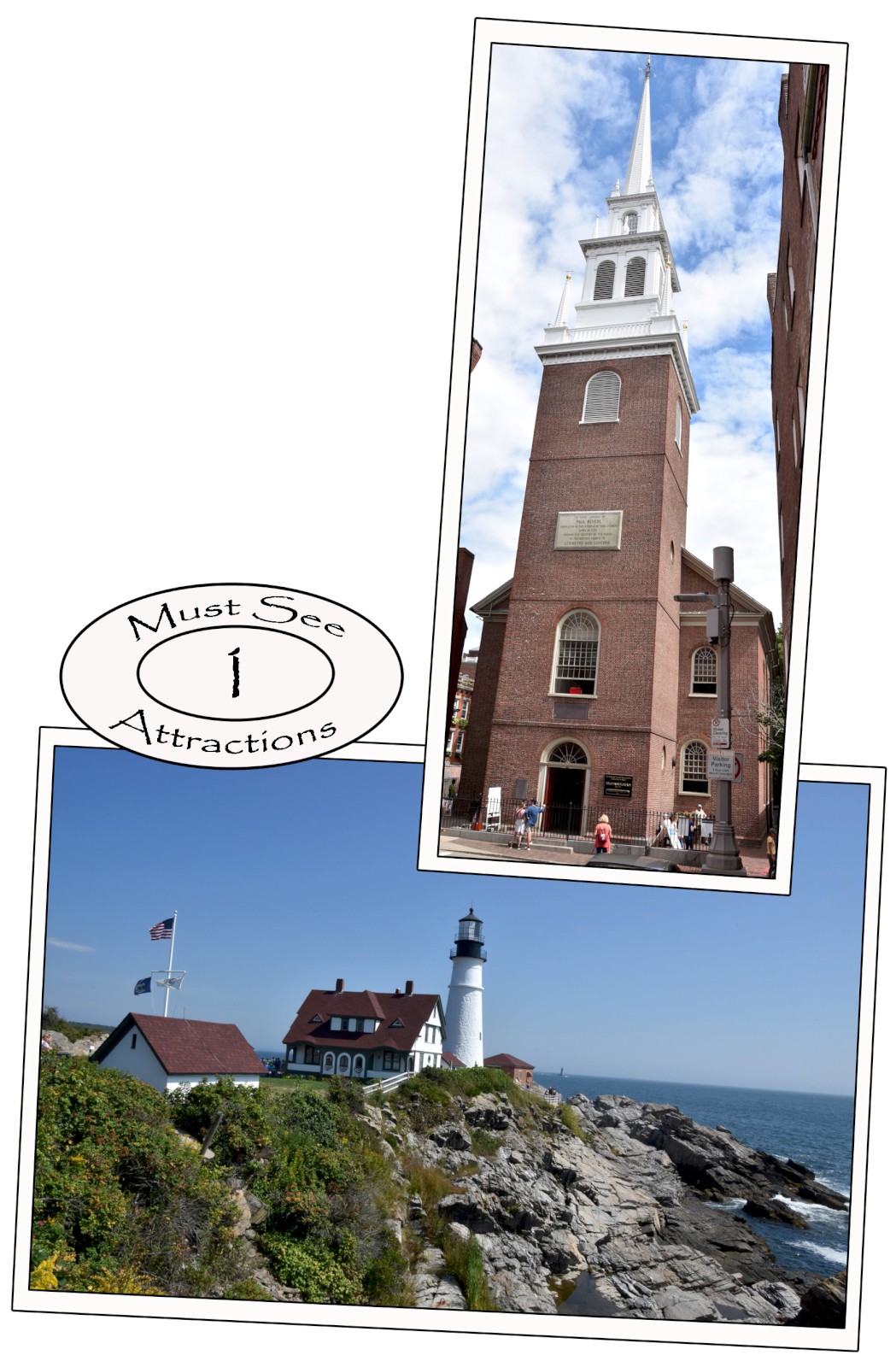 New England is a relatively small region and most of the must see attractions can be seen on a single trip.
I will be making more posts on things to do in New England, so check back later to see my future posts on New England.