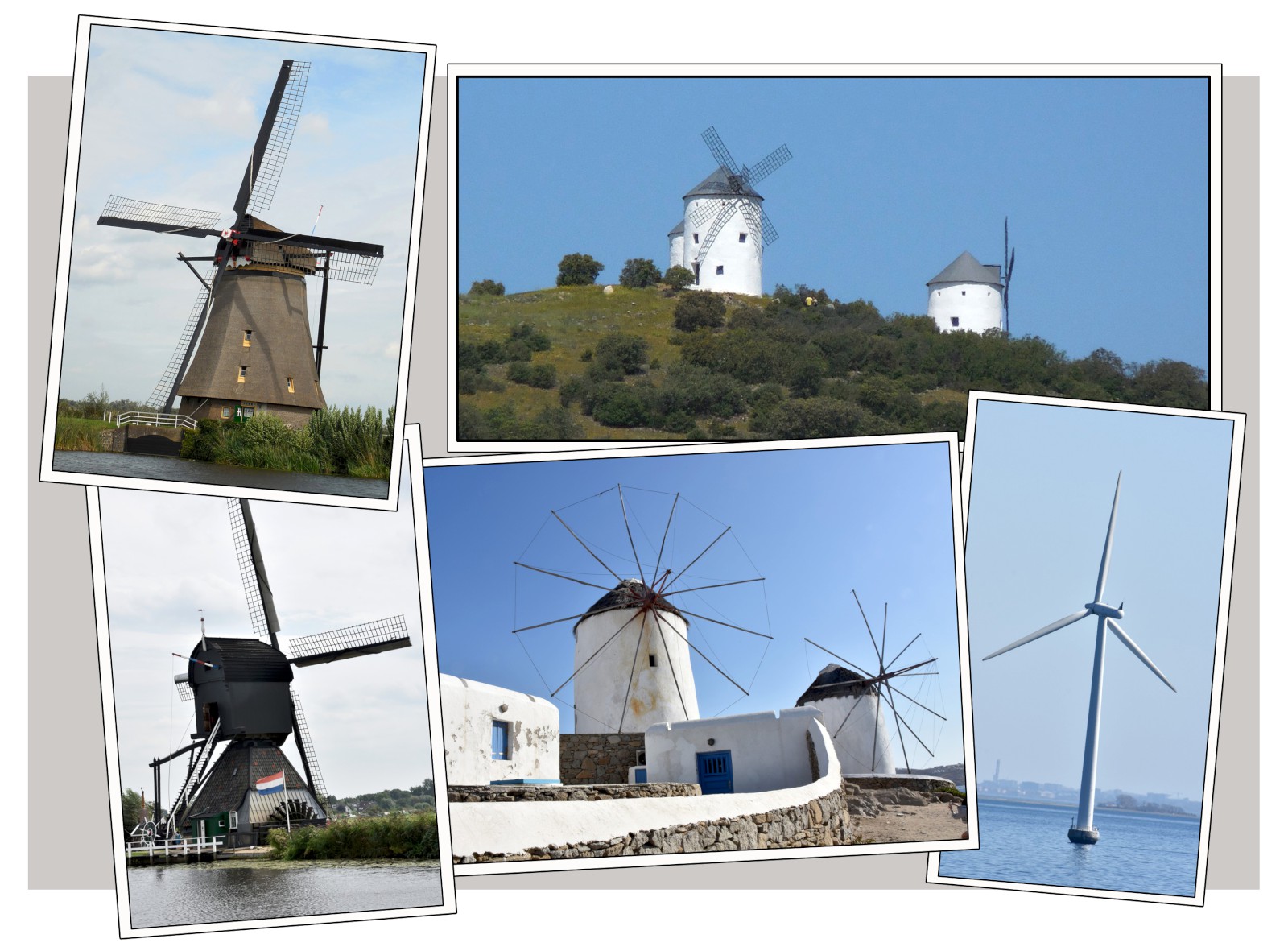 Humans have been using the power of the wind since the first sailboat over 5000 years ago. Wind powered water pumps began almost 3000 years ago and Windmills started grinding grain over 1000 years ago. Wind turbines began being used in the United Stated in the late 1800s and early 1900s.
Some of the original windmills and wind pumps still remain in Europe and can be seen in places like Greece, Spain, the Netherlands and Denmark.
Today, some ranches still use wind pumps to supply water for livestock and wind turbines are increasingly being used to supply electric power.
The posts that are shown under this category are windmills and wind pumps dating back hundreds of years up to modern day water pumps and wind turbines.
I will be making more posts on other windmills, so check back later to see these future posts.