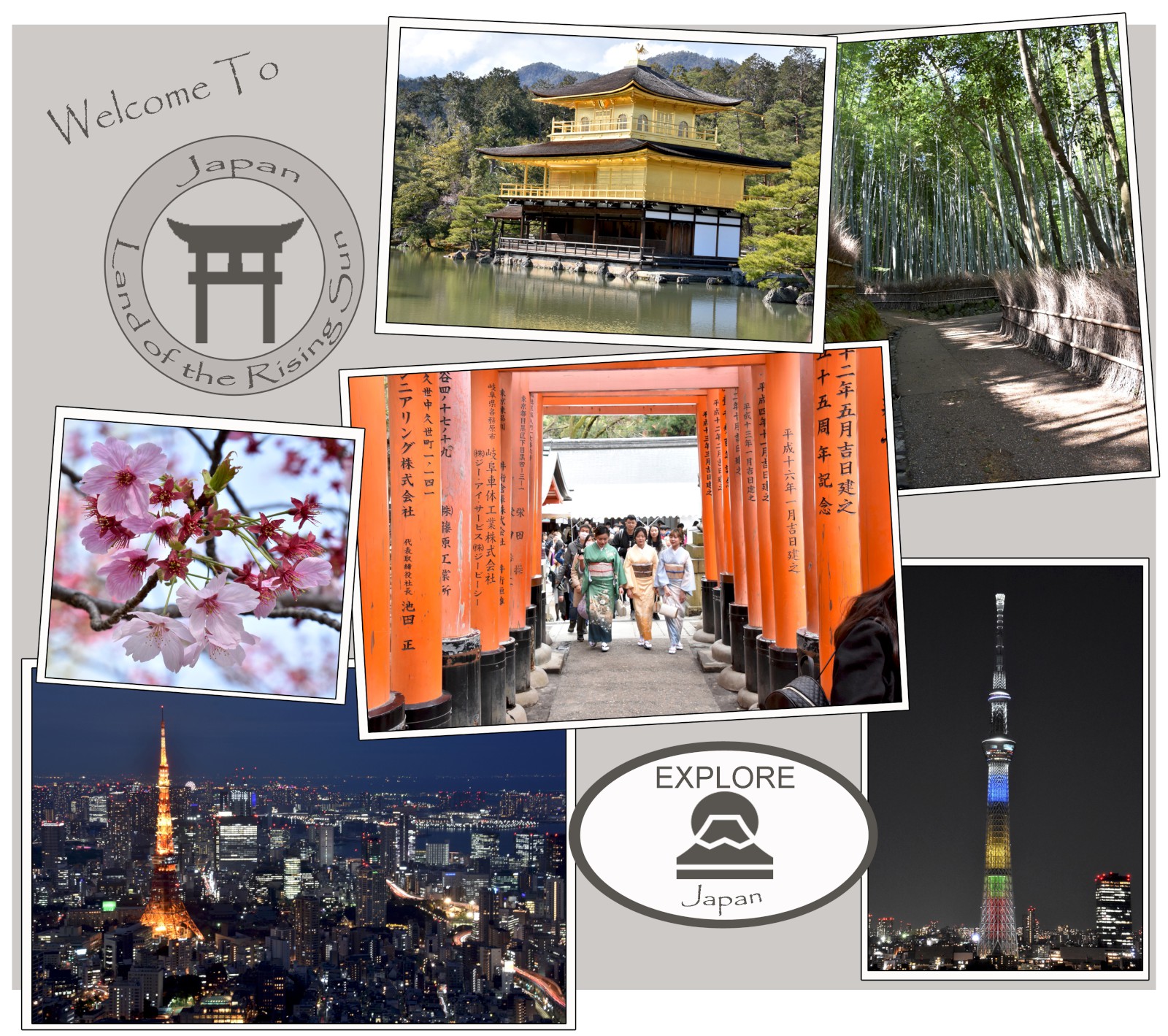 Japan is a country that merges ancient traditions with modern lifestyle. Japan is one of the most modern countries on the earth but it is impossible to overlook the traditions of the Japanese culture.
Almost all visitors to Japan will spend a significant portion of the trip in Tokyo. It is impractical to travel within Tokyo without using the ultramodern transportation system and the city is literally a mass of skyscrapers that have turned Tokyo's skyline into a cityscape.
Of course, there is much more to Japan than just being an ultramodern society. History and culture are most preserved in Kyoto and the city of Nara is famous for its ancient temple park but these qualities have not been lost in Tokyo as there are many historical, religious and cultural sites within the mammoth of a city.
There is so much to experience and to explore in Japan that a first time trip to Japan should include sites and experience that help to capture the essence of Japan. My suggestion for the type of places to see are those that fit into four main groups:
Modern Lifestyle – Modern lifestyle in Japan starts with reliable mass transit and high-rise apartment living but that is just the beginning. Vending machines are a way of life in Japan, selling everything imaginable and some things unimaginable. High-tech toilets that heat the seats, the water and there are graphic buttons that I am not sure what they do. Basically, Japanese prefer smaller, lighter and the latest/coolest products.
Religious sites – Religious sites are literally everywhere in Japan. There are 80,000 shrines and 77,000 temples in Japan. Many of the sites that I have visited are very different form site to site. Some of my recommendations are listed in the "Best of Japan" table below. When I visit a country with lots of religious sites, I like to pick places that show the most difference from site to site.
Historical sites – Historical sites in many places are also religious sites and that is true with Japan but Japan also has castles, palaces, Shogun residences, memorials and parks.
Cultural sites – One of the most famous cultural sites are Japanese gardens which can be easily found but a good way to experience Japan's culture is to experience a festival or celebration. Sometimes it is difficult to understand the things that are happening but just sit back and watch. Just being at a ceremony, parade or festival is an amazing experience.
In addition to these experiences, Japan has other experiences that are essential to getting a complete experience on your visit.

Public transportation is essential for traveling within Japan's cities and from city to city. Most places that any tourist would want to see can easily be reached by public transportation. Many times people are willing to help travelers navigate the transit lines and some major stations have people that provide help for tourist get where they want to go.
Note: Japanese train are extremely punctual. If you are one minute late then you will miss your train.

Japan is one of the great cultures of the world and truly great cultures have their own cultural food.
It would not be a true Japanese experience if you don't experience the cuisine. Most people know about some Japanese foods but Japanese cuisine has regional variations and the food can change depending on the season because they like to use the freshest ingredients. So if you visit at different times of year then your experience may be totally different.
I have been eating Japanese food for over 35 years and it is one of my favorite foods of choice. It can be a little intimidating for people in the beginning but my advice is to be adventurous because it may also turn out to be your favorite food of choice.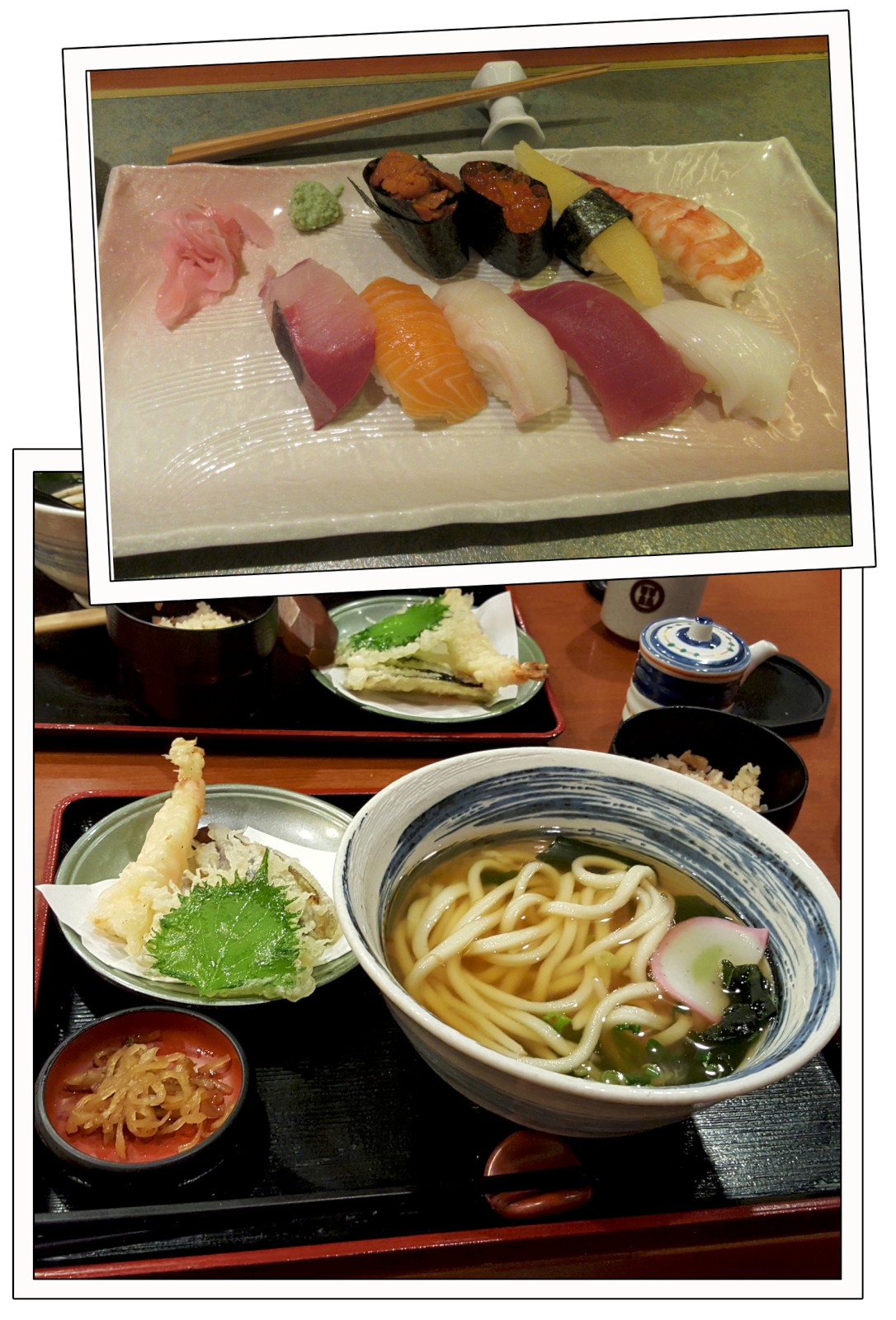 Japan is a land of contrasts. It is modern but traditional, it is crowded but tranquil and it is creating the future but it is historic. Try to experience all of these when visiting Japan!
There are literally limitless things to do in Japan so trying to decide the most important activities can be challenging. As mentioned earlier, modern day Japan merges ancient traditions with modern lifestyle and that is my approach to creating my list of "must see attractions" in Japan. My list of must see attractions includes sites that span a range from 7th century historical treasures up to amazing present day marvels.
Many times seeing the most desirable places in a country will require traveling to many different locations. Luckily, in Japan all of the must see attractions on my list can easily be seen by visiting Tokyo and Kyoto and to make a day trip to Mt. Fuji, Nara and Osaka.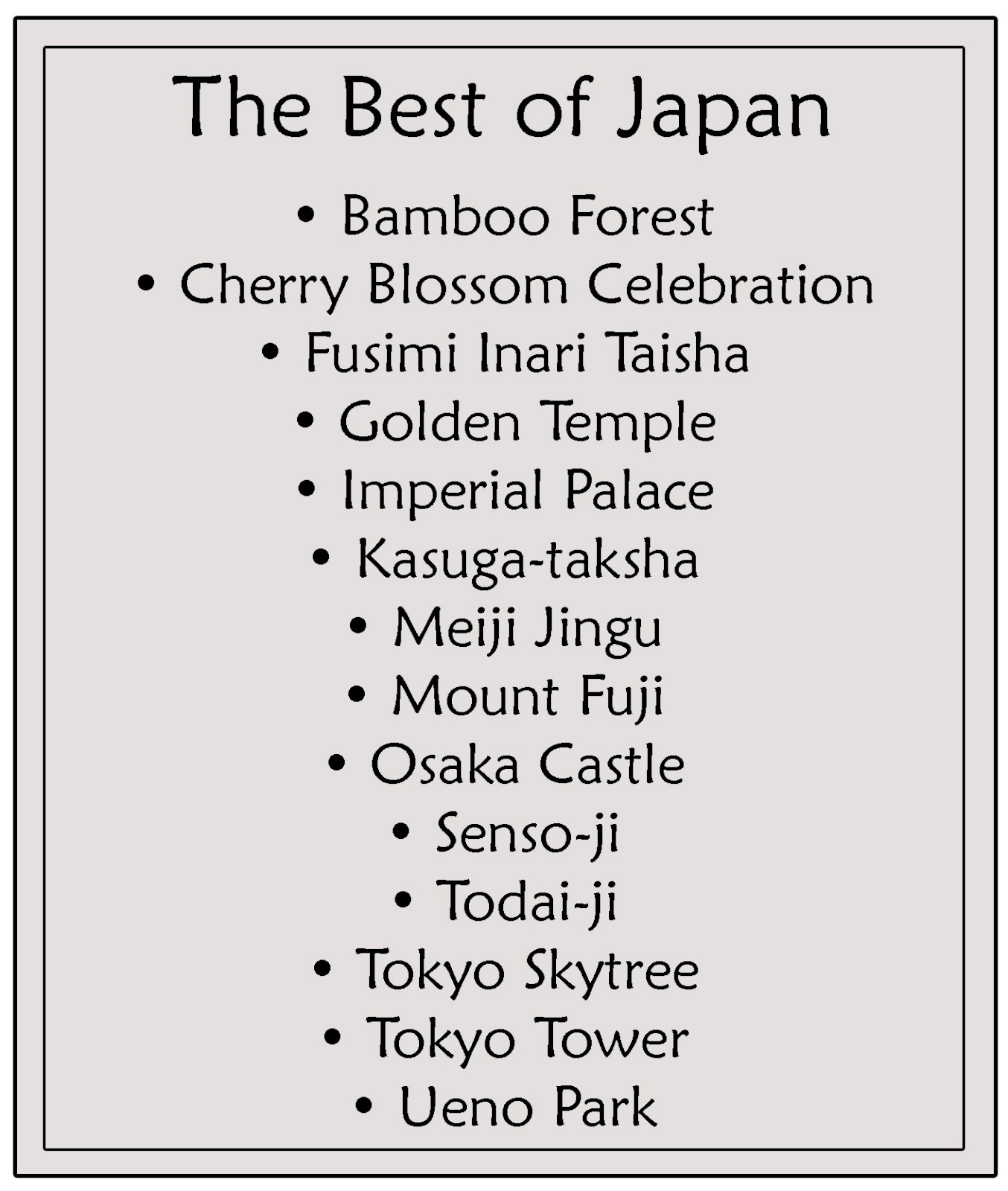 The first impression when visiting Tokyo is that skyscrapers stretching as far as the eye can see, efficient modern transportation and high tech gadgets everywhere. Tokyo truly is as modern as a city can be.
The bright lights are most famous in the Shinjuku district of Tokyo where neon-lit signs cover the buildings with advertisements for restaurants, bars, clubs, theaters and karaoke rooms. Experiencing Japan's modern lifestyle naturally happens when visiting Tokyo but Tokyo is loaded with contemporary building and other architecture that is just as amazing as the historical places that are on most tourists list of places to visit.
Three of my favorite examples of contemporary architecture are the Cocoon Tower, the Fuji TV building and the Tokyo SkyTree. The SkyTree is the world's tallest tower standing 634 meters (2080 ft.) tall and that alone makes it worthy of being a must see attraction but at night the main section of the tower lights up in various colors.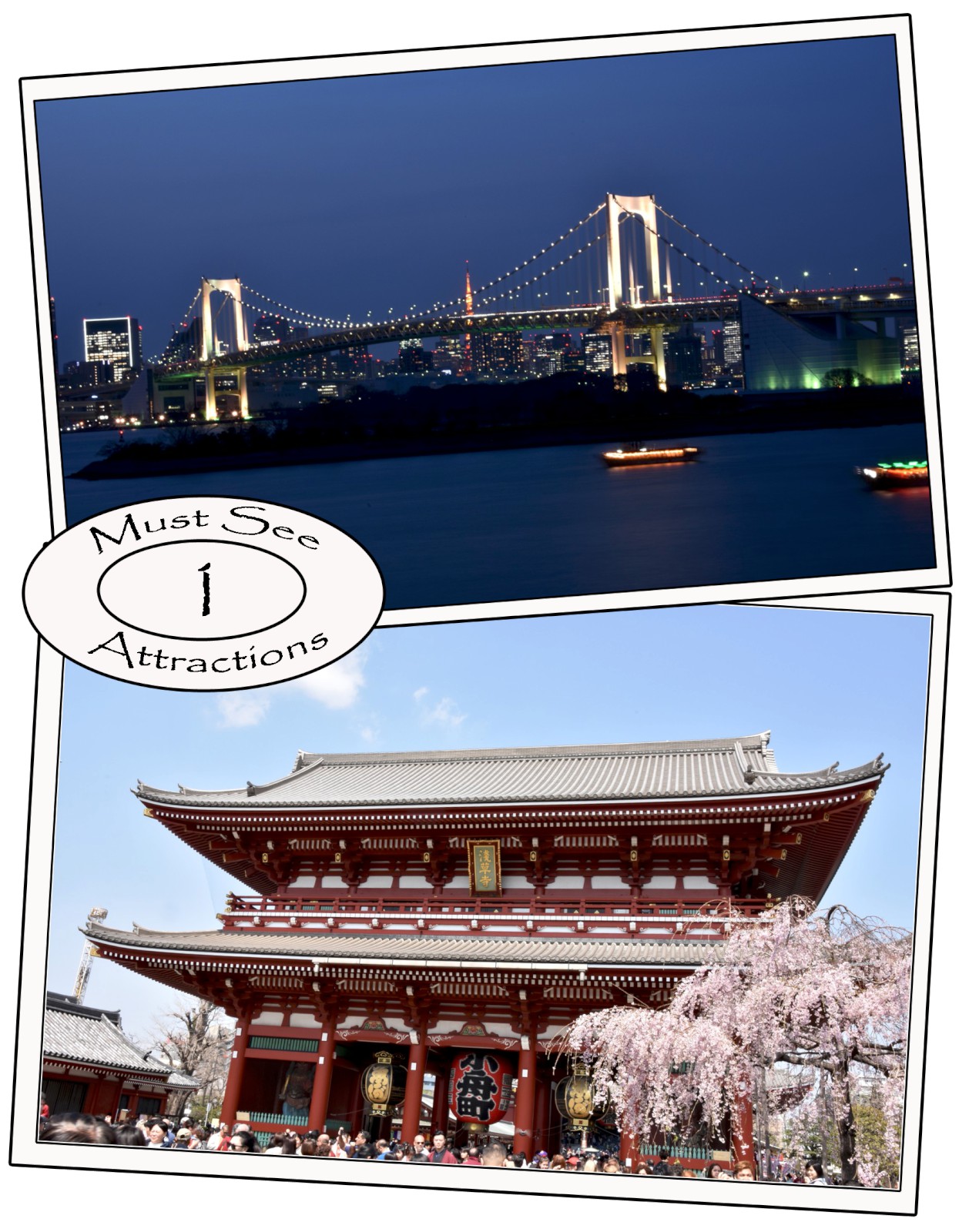 Visiting Japan when the cherry trees are in full bloom is a special experience. Naturally, seeing trees fully loaded with pink flowers is beautiful and in the countryside there are splotches of pink trees scattered on the hillside.
While the trees are beautiful, the real experience is seeing the excitement of the Japanese people. Watching families having picnics under the blossoming trees as small petals float down on their blanket like pink snowflakes. Watching women dressed in kimono dresses making their way to a special event and seeing people dressed up taking photos with the blossoming trees. These are the memories that make Japan's cherry blossom season a special experience.
When flowers start blooming people say that spring is in the air but when the cherry blossoms bloom in Japan, Japanese culture is in the air.
Japan is a country where its past co-exists with its future. Visiting Japan's best attractions reveals that their past has not been left behind as they have moved into the future.
(Click on the photo below for more information on each topic.)


I will be making more posts on things to do in Japan, so check back later to see my future posts on Japan.