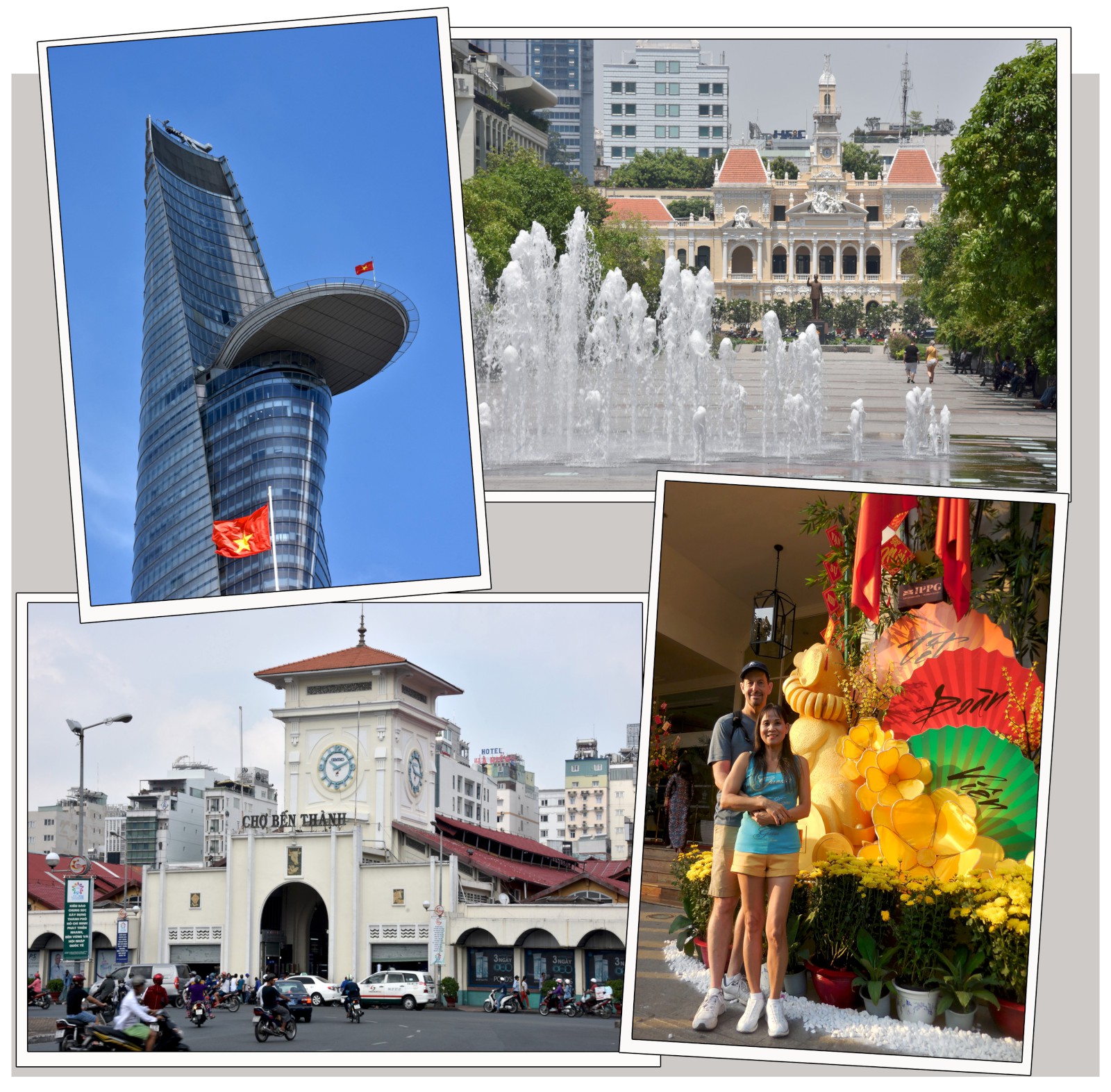 Ho Chi Minh City is the largest city in Vietnam and is commonly known as Saigon especially when referring to the central part of the city which is where most tourist visit.
Ho Chi Minh City's most well-known tourist sights are the Ben Thanh Market, Notre Dame Cathedral of Saigon and the Saigon Skydeck. Night time hot spots are the Ben Thanh Street Food Market and Nguyen Hue Walking Street on weekends.
Ho Chi Minh City is also a good location for short trips to visit the Cu Chi Tunnels and the MeKong Delta.
In addition to these popular sites there are many other sites that I would recommend seeing and I will feature these in my posts which are linked in the photos below.
I will be making more posts on things to do in Ho Chi Minh City, so check back later to see my future posts on Ho Chi Minh City.