Ho Chi Minh City is a big city and it is spread out over a large distance. Most of the city is low-rise buildings (6 floors or less) and seems to go on forever but the central business district which is designated as District 1 has many high-rise buildings.
The central business district borders the Saigon River and is teaming with boat traffic. Watching the variety of boats traveling along the river can be an entertaining activity if you like seeing unusual boats carrying strange cargo.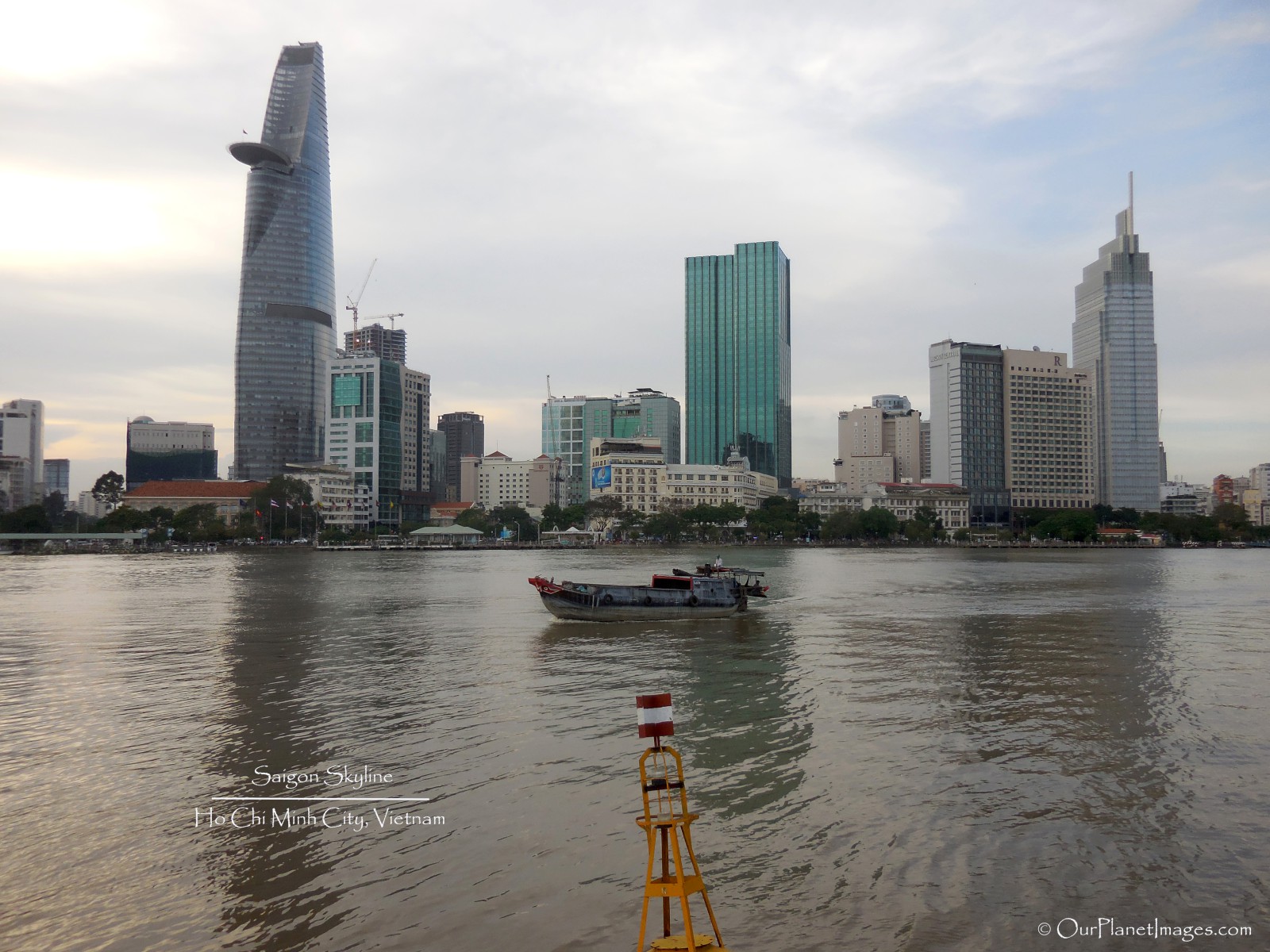 From the opposite side of the Saigon River the Saigon Skyline at night is a pretty sight. The lights of the city reflect off the river's water and there are several iconic buildings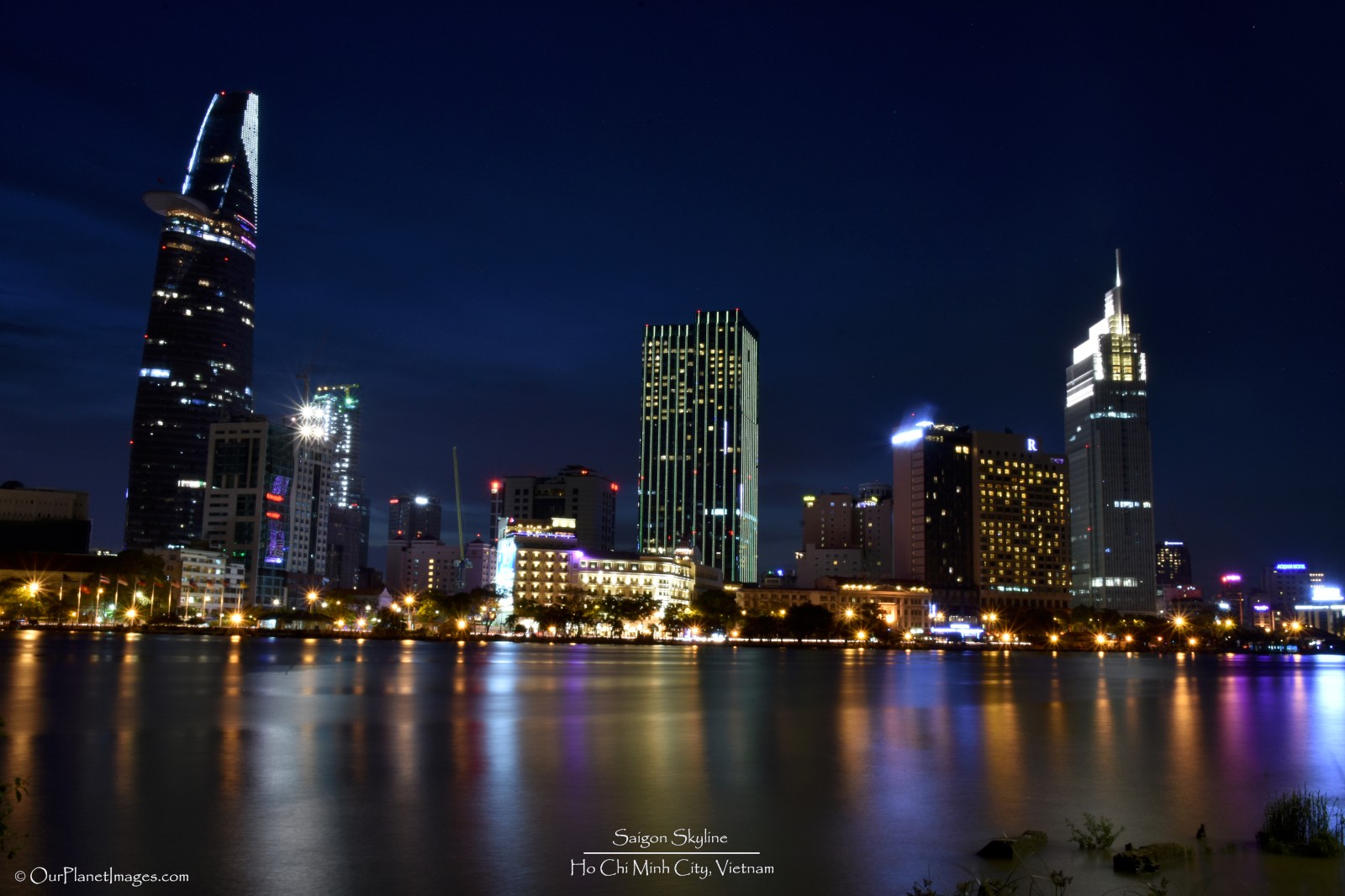 To make the scene more dramatic there are two buildings that change colors. The first building transforms colors from top to bottom and gives you the feeling that the color is melting and covering up the previous color.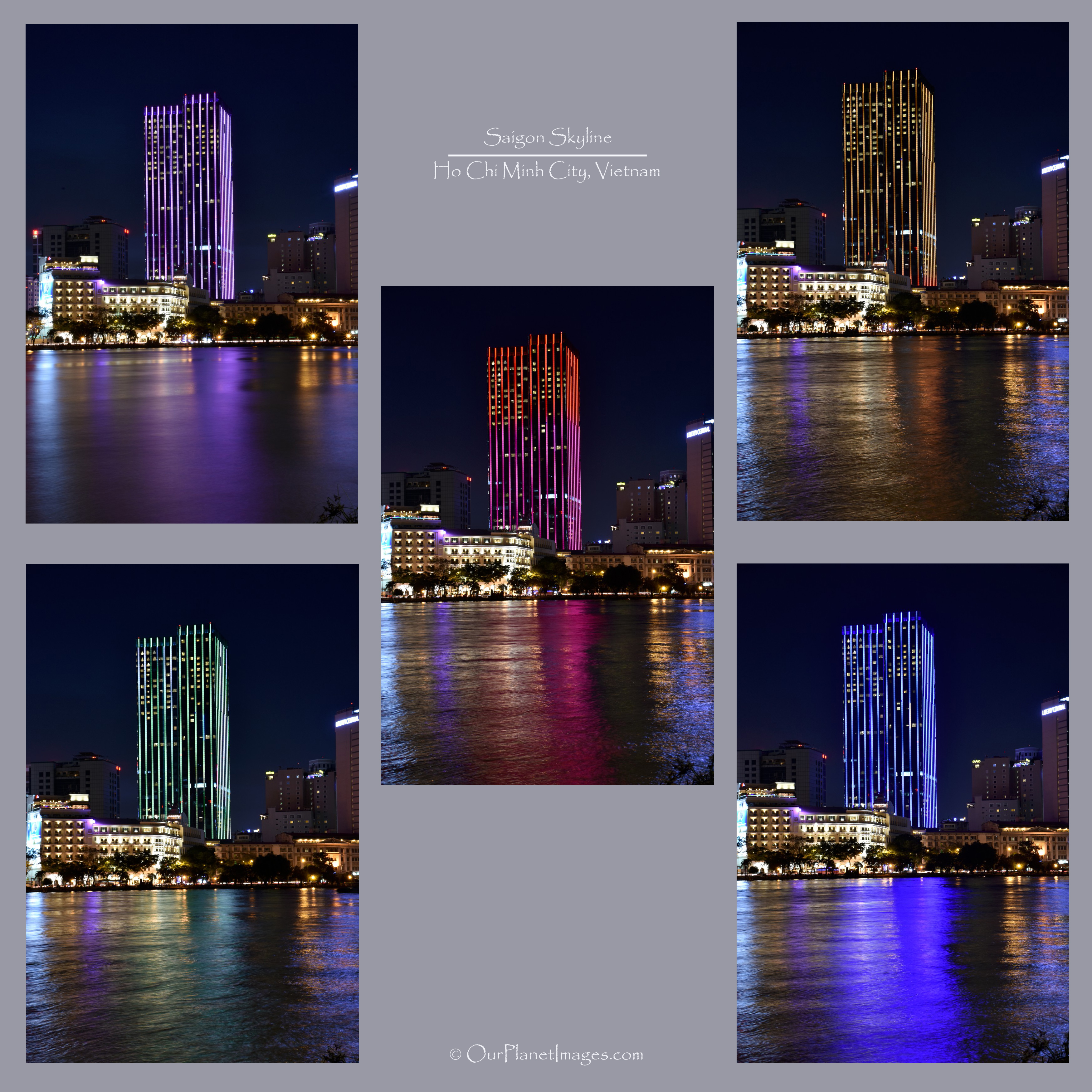 The second building is actually a restaurant and is a stationary boat that is docked on the banks of the Saigon River.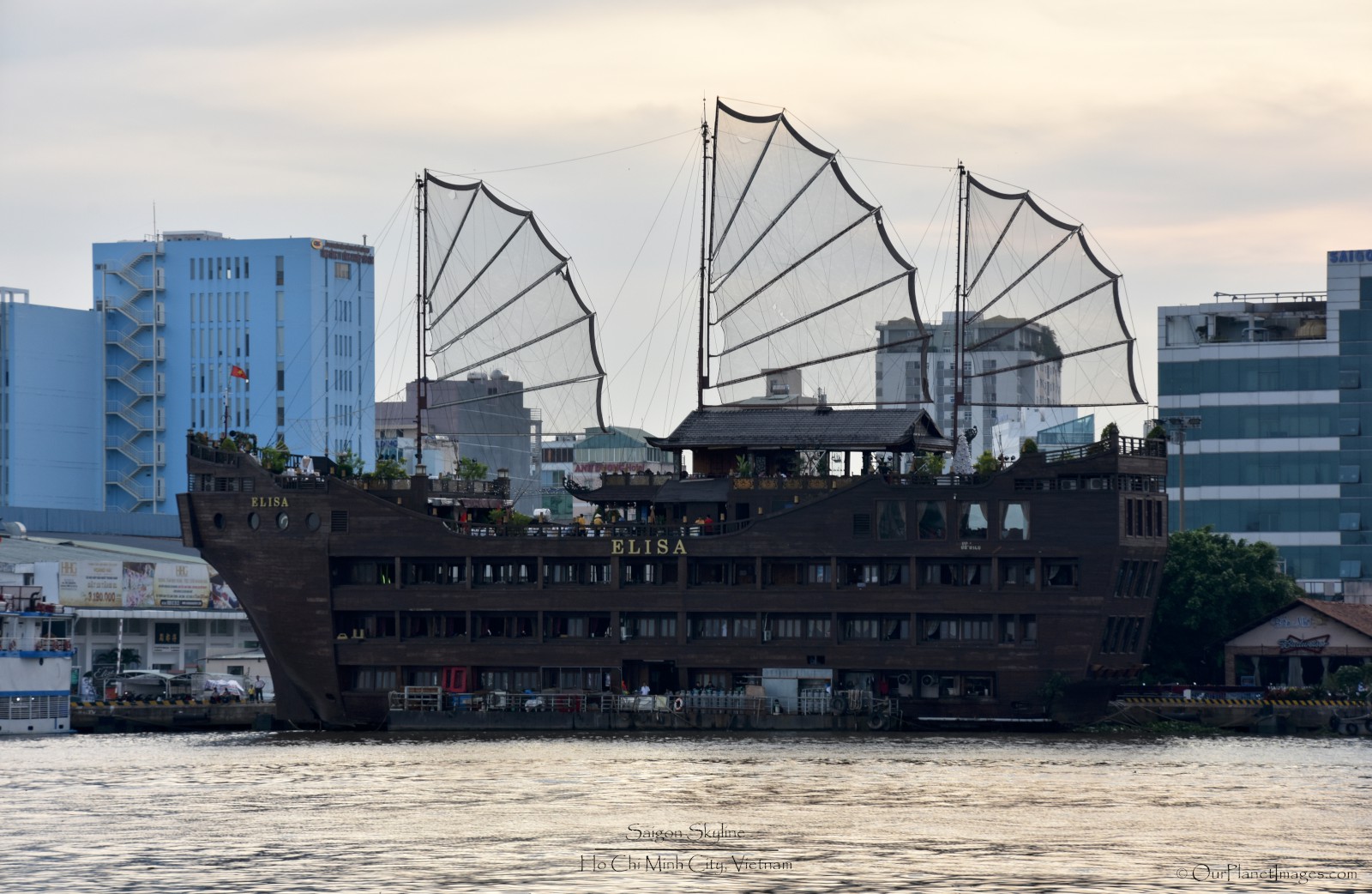 It rotates in colors and makes the Saigon skyline unique as I don't know of any other skyline that includes a permanent boat and the changing color adds a dramatic effect.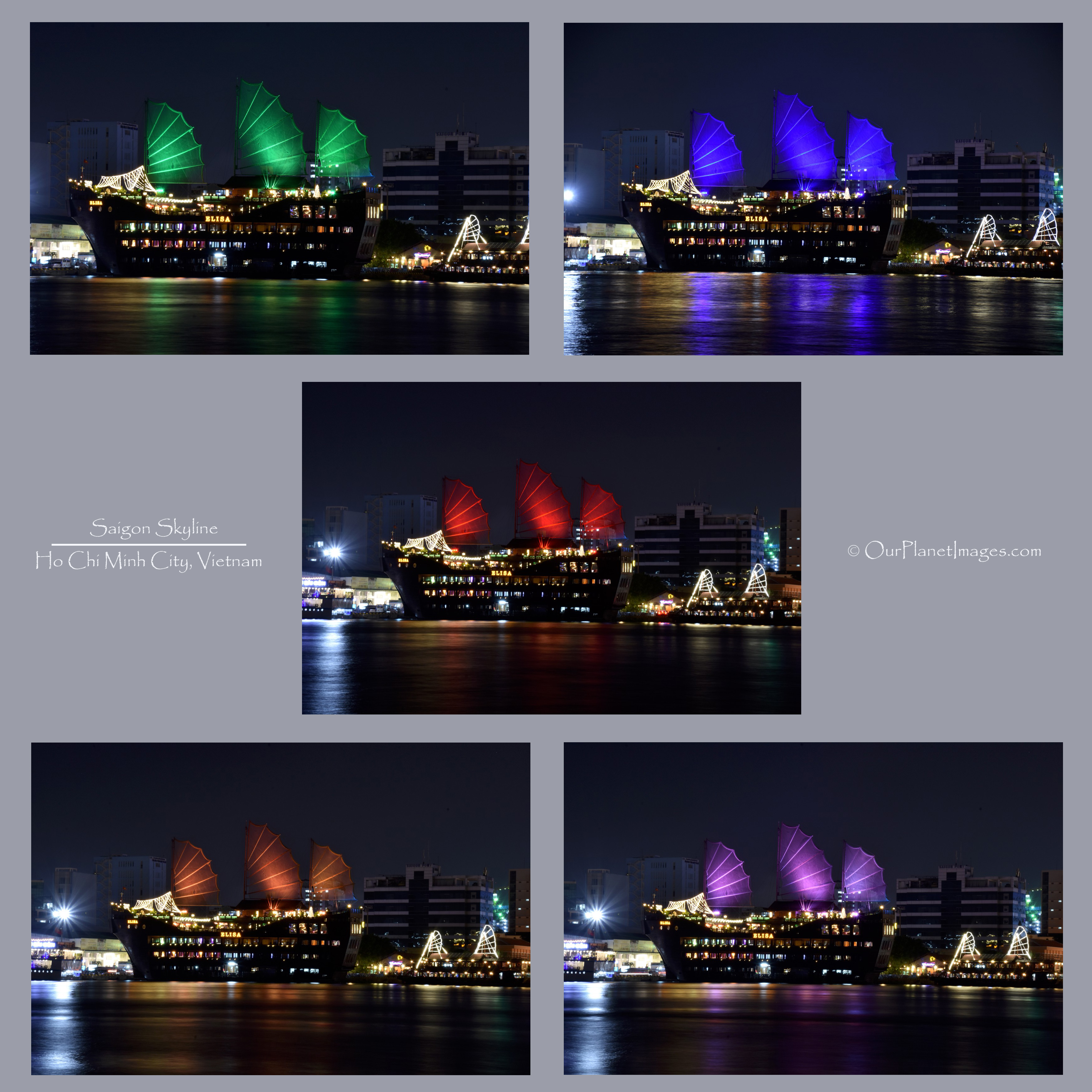 The Saigon Skyline combined with the Saigon River is a romantic scene at night and it is no secret in Ho Chi Minh City because many couple come to the riverside park on the opposite side of the central business district to hang out and enjoy the beauty created by the lights of the city.