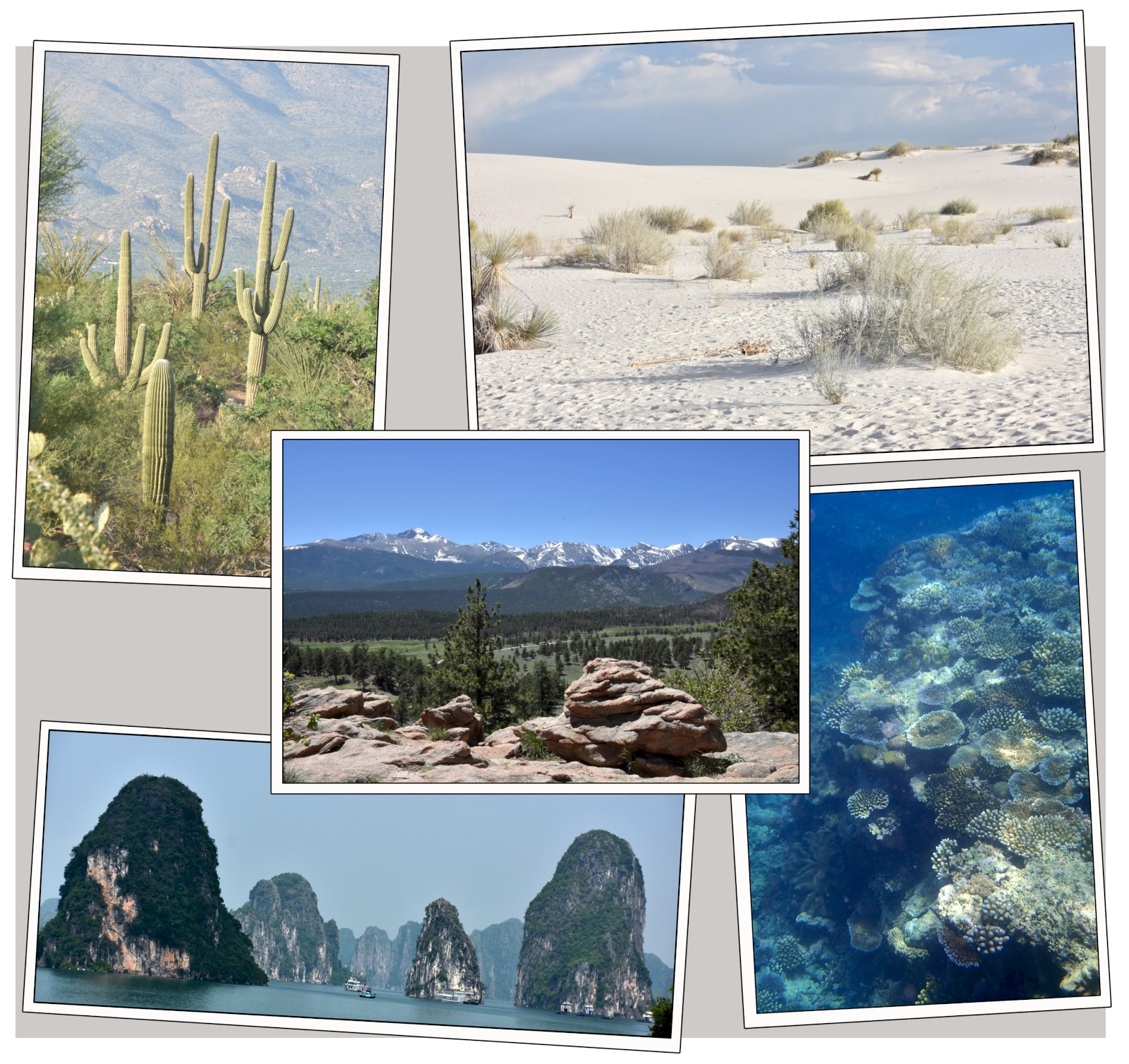 A national park is an area set aside by a national government for the preservation of the natural environment. The national parks in the United States and Canada focus on the protection of both land and wildlife, those in the United Kingdom focus mainly on the land and those in Africa primarily exist to conserve animals. Other countries with significant areas reserved for national parks include Australia, Brazil, India and Japan. Yellowstone National Park in Wyoming was established in 1872 and was the first National Park in the United States and was also the world's first national park.
National parks usually represent the best nature of the country. The United States has 63 national park that are located from the waters of the Florida Keys to the northern reaches of Alaska. To see all 63 national parks you would need to visit 31 states and two U.S. territories. To date, I have visited 36 national parks including 12 within the United States and 24 in other countries. The other countries where I have visited national parks are:
Australia
British Virgin Islands
Canada
Costa Rica
Dominican Republic
Japan
New Zealand
Peru
Spain
St. Vincent & the Grenadines
Thailand
Trinidad & Tobago
Venezuela
Vietnam
National parks generally represent all of the types of nature that exists. Some of the national parks that I have visited have visited includes the following types of nature: beaches, canyons, caves, deserts, fjords, forests, glaciers, lakes, mountains, oceans, unusual rock formations, volcanos and waterfalls.
All of the national parks that I have visited have been spectacular. The post that I feature in this website include national parks from the United States and other countries. I hope that you will enjoy my posts on the national parks from around the world and that I will be able to show the beauty of the natural resource that made it a national park.
United States National Parks
(Click on the photo below for more information on each topic.)
National Parks in other countries




St. Vincent & the Grenadines

I will be making more posts on other National Parks, so check back later to see these future posts.