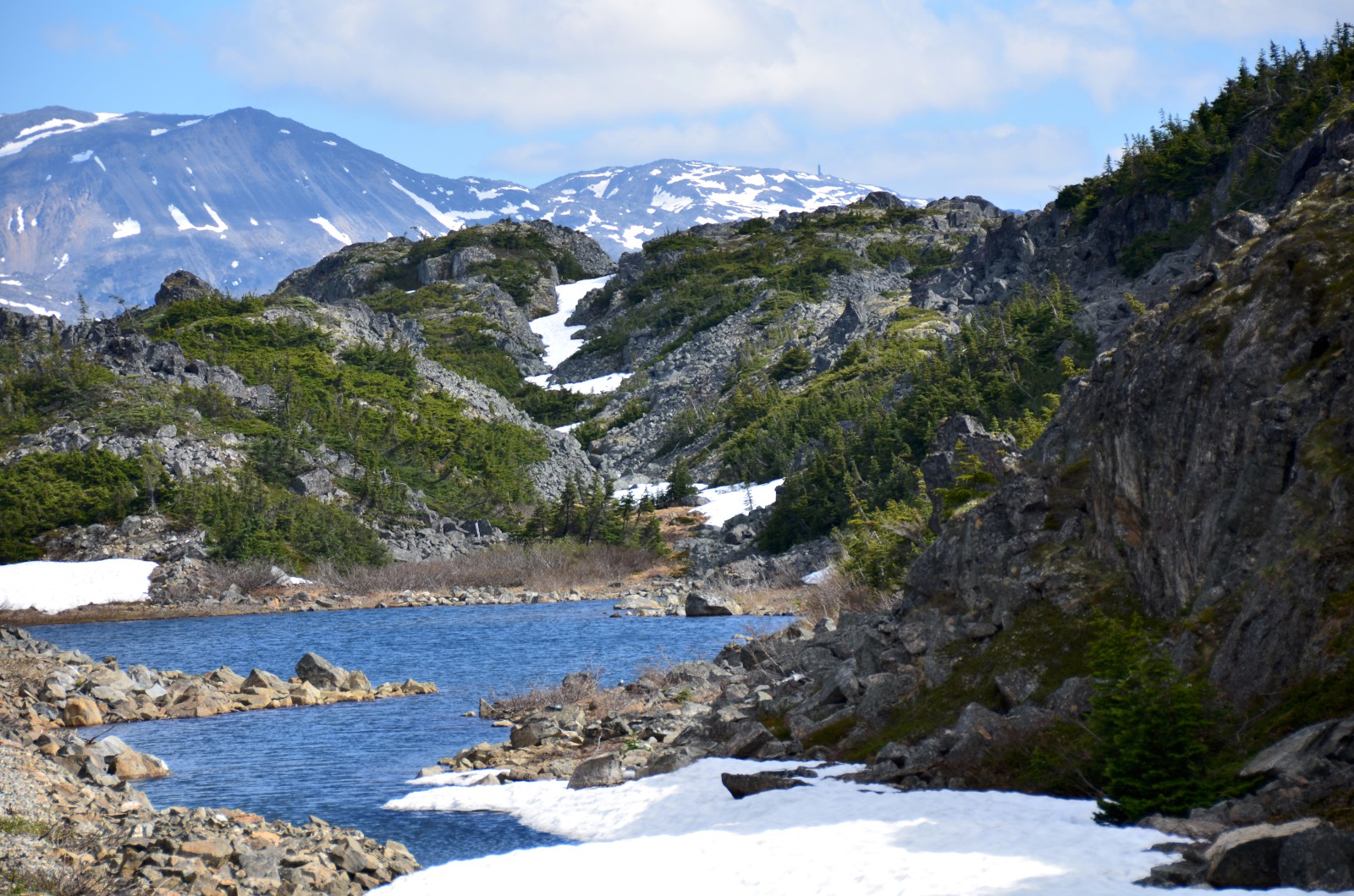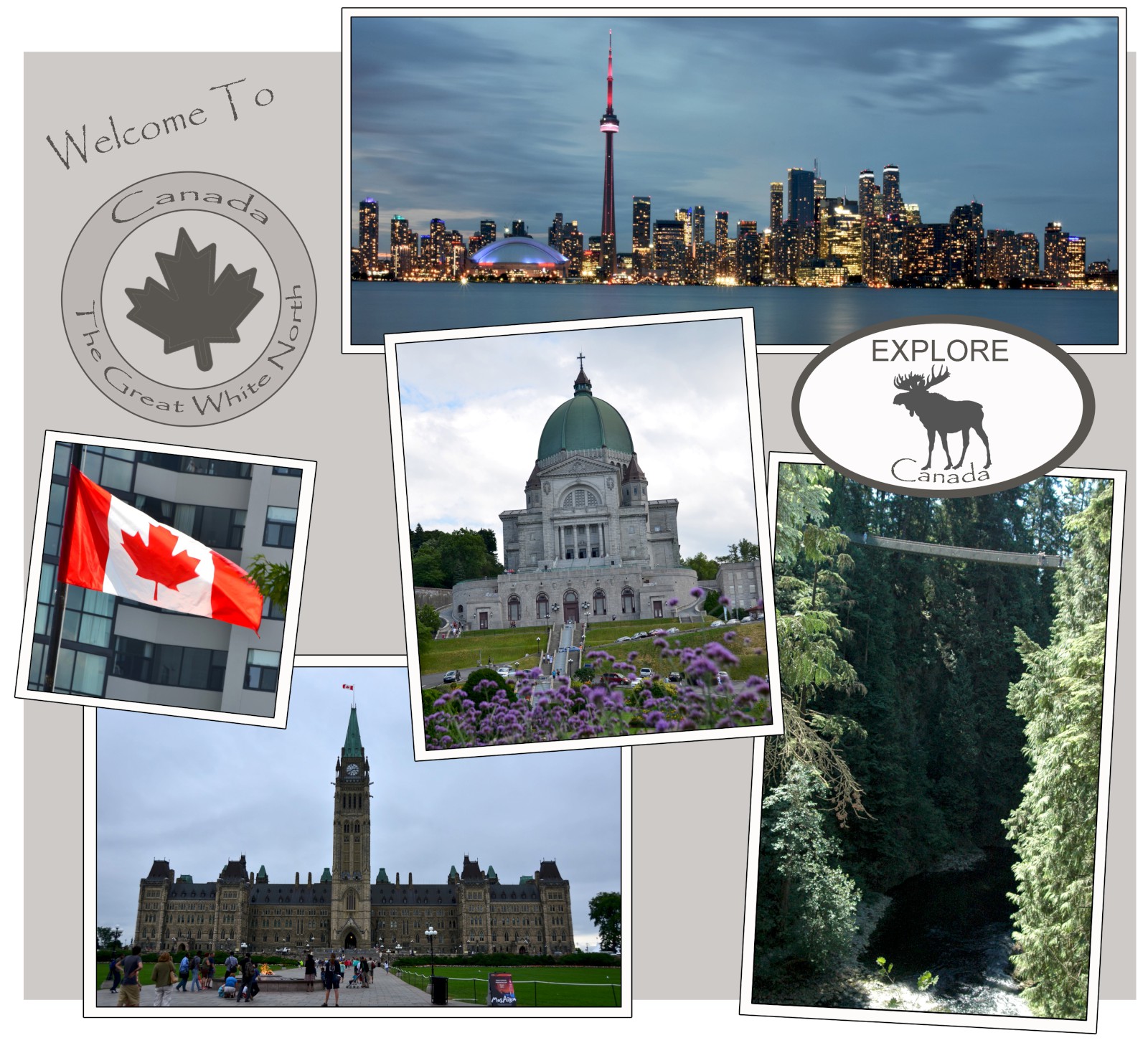 Canada is a vast and rugged land. From north to south it spans more than half the Northern Hemisphere and stretches from the Atlantic Ocean to the Pacific Ocean (almost 4,700 miles) making Canada the second largest country in the world but it has only one-half of one percent of the world's population.
Most of Canada's land is dominated by forest and tundra with mountains in the west and plains in the east. For nature lovers, few places on earth have so many natural wonders to explore. From coast to coast, each province has many unique nature sites to visit. Much of its outdoor scenery is stunning with an abundance of awe inspiring landscapes including the Canadian Rockies, pristine lakes, rushing waterfalls, rolling grasslands of the prairies and the longest coastline in the world that features rocky coasts and fjords.
While Canada is loaded with natural beauty, many of the visitors to Canada spend most of their time in the major cities of Calgary, Montreal, Ottawa, Quebec City, Toronto and Vancouver. Each of these cities have their own unique culture that makes visiting each city a completely different experience.
When planning a trip to Canada, try to include one of Canada's unique cities and spending some time in the great Canadian outdoors.
Canada is a very large country and my must see attractions are scattered all across the country. To see all of these must see places it will take multiple trips. My recommendation is to decide on a city that you would like to visit and see which must see places are located near enough to reasonably visit.
A good example of visiting a major city and seeing the must see places nearby would be to visit Toronto and see the CN Tower, Niagara Falls and the Thousand Islands. The CN Tower is located in Toronto, Niagara Falls is just a short drive away and the Thousand Islands is an easy day trip.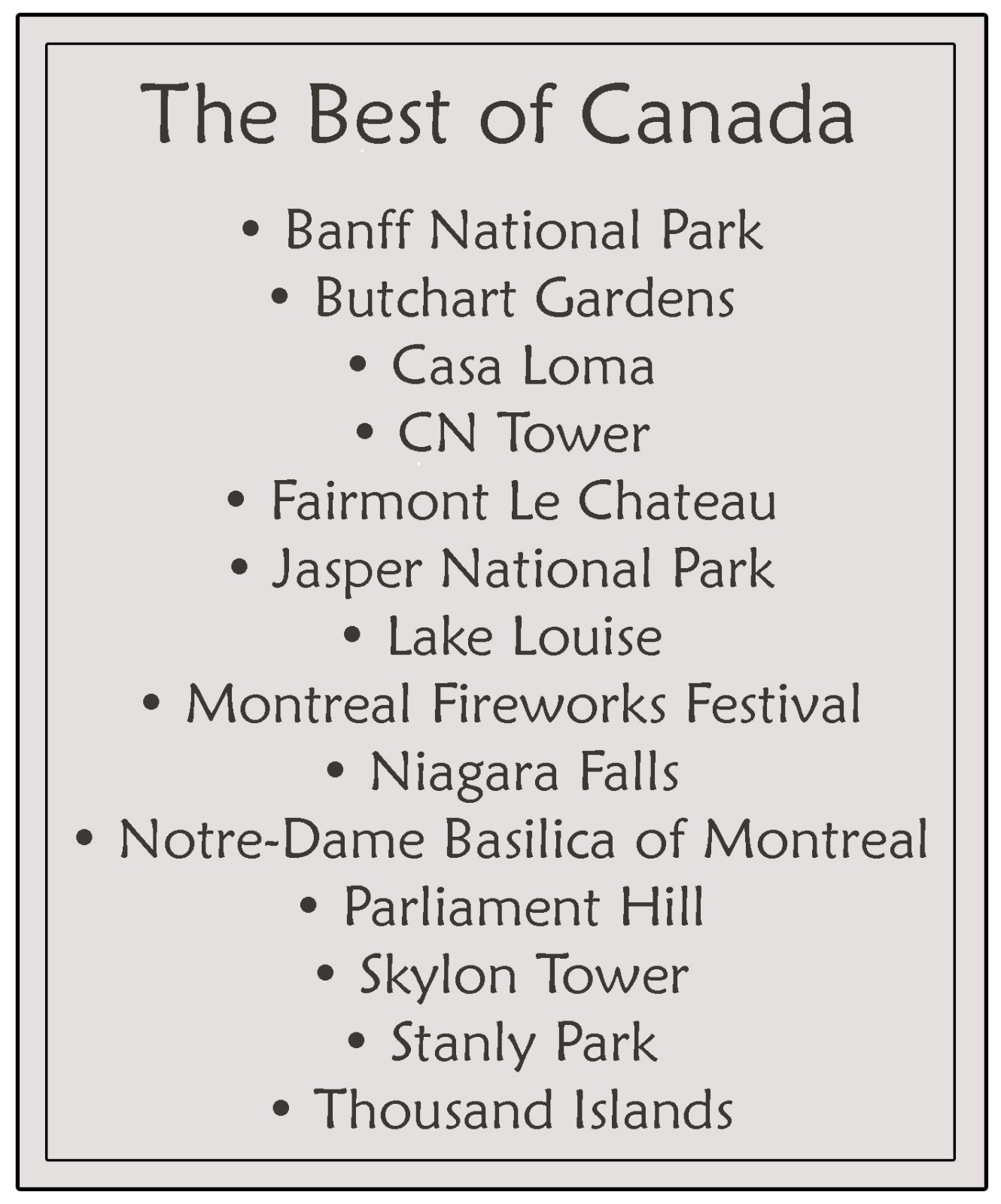 One of the most spectacular place to visit is Niagara Falls. I have actually been there three times because it is so impressive that I can't resist seeing it any time I travel near Niagara Fall.
My first visit was in the middle of February and it was completely frozen over but it was still beautiful. My other two visits were in the summer time and I will never forget standing near the edge of Horseshoe Falls and being able to actually feel the force of the water pounding on the rocks below.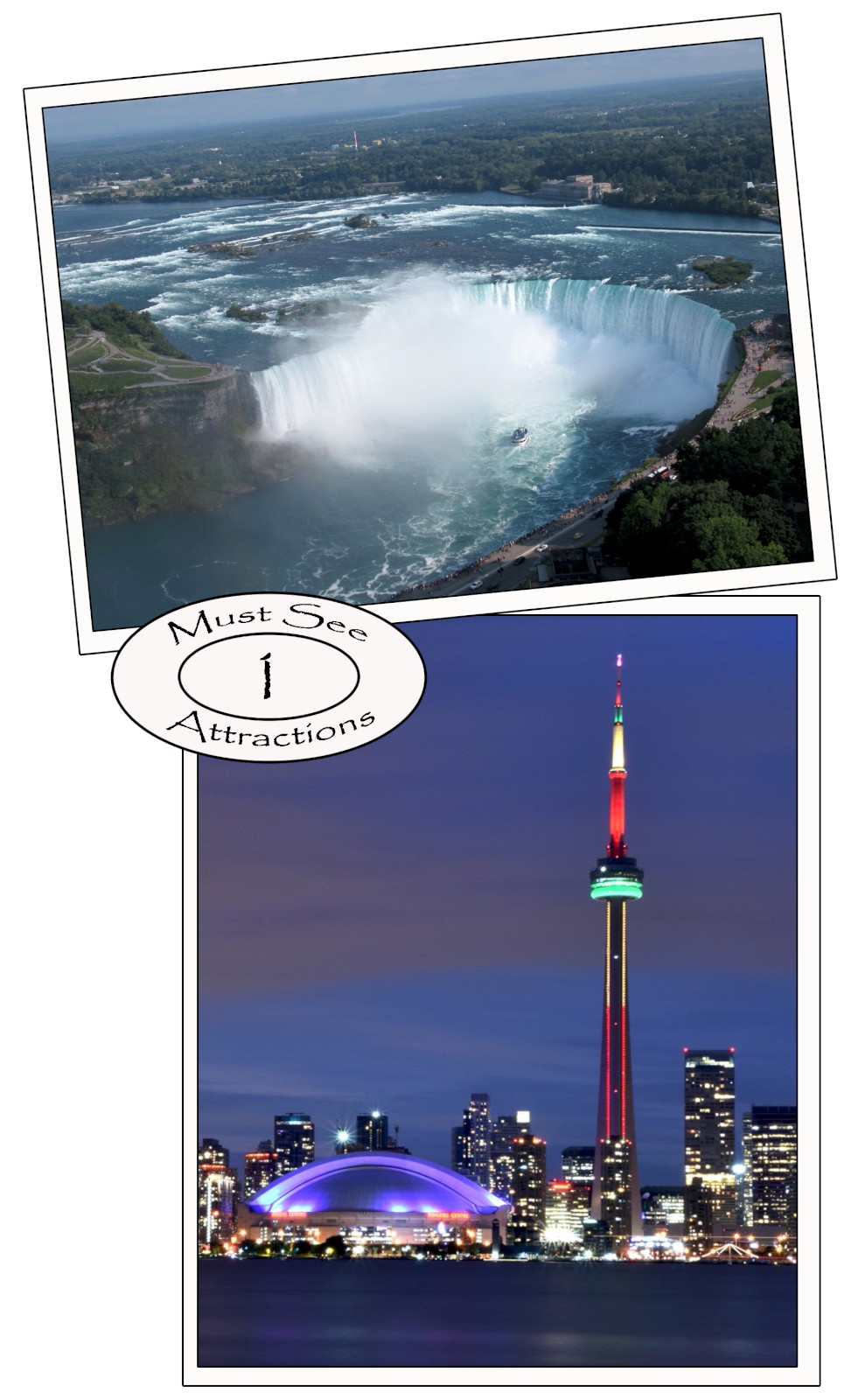 Similar to Niagara Falls, I have seen the CN Tower twice. On my first visit, I went to the lookout level of the tower the see the 360 degree view of Toronto and Lake Ontario. The second time, I wanted to see the skyline view of the tower at dusk. Toronto Islands has a wonderful view of the skyline and it is nice to watch CN Tower change colors after dark.
Each of Canada's large cities have a unique culture and are fun to visit.
Much of Canada's outdoor scenery is so beautiful that everyone visiting Canada should make time to see some of the best that nature has to offer, even if you are not an outdoor enthusiast.
(Click on the photo below for more information on each topic.)
I will be making more posts on things to do in Canada, so check back later to see my future posts on Canada.