Barbados is justifiably famous for its fantastic beaches, the beaches in Barbados are world-class. Some beaches afford privacy and seclusion and others are located in the heart of the action for both daytime and night time activities. Most beaches are covered with fine powdery white sand with brilliant turquoise water that is perfect for water sports. The water on the west side of the island is calm making it perfect for snorkeling and kayaking while the water on the east side is rougher and is popular for surfing and kiteboarding.
Aside from the beach activities, there are many places on the interior of the island to explore. Barbados has historical sites to visit and nature to explore like Harrison's Cave, botanic gardens and wildlife reserves. Sports fans might enjoy going to the horse races or attend a cricket match.
"I have met many wonderful people almost everywhere that I have traveled but I would rate the people of Barbados as the friendliest and most helpful that I have experienced in my travels."
Most of the must see attractions in Barbados are centered on nature, outdoor activities and discovering wildlife. Enjoying the nature in Barbados can involve as much or as little activity as you desire. I enjoyed snorkeling and kayaking which is a moderate level of activity followed by sitting on the beach in the shade.
Harrison's Cave is a truly "must see" attraction. The cave is an active cave system with water dripping from the ceiling and a small river flowing inside the cave. The cave is large enough that the tour includes a ride on an electric tram.
Make sure to schedule you visit to Barbados to include being there for the Friday night fish fry at Oistins Bay Garden. Saying it is a fish fry is really an understatement, there are about 80 stalls serving everything from jerk chicken to macaroni pie and of course, lots and lots of fish! Don't miss out on the opportunity to try the flying fish! In addition to the food feast, there is live music, people playing dominoes with friends and places to buy local products.
The list below are the places that I think should be must see places when visiting Barbados. I have visited all of these and I have already made detailed posts about some of these.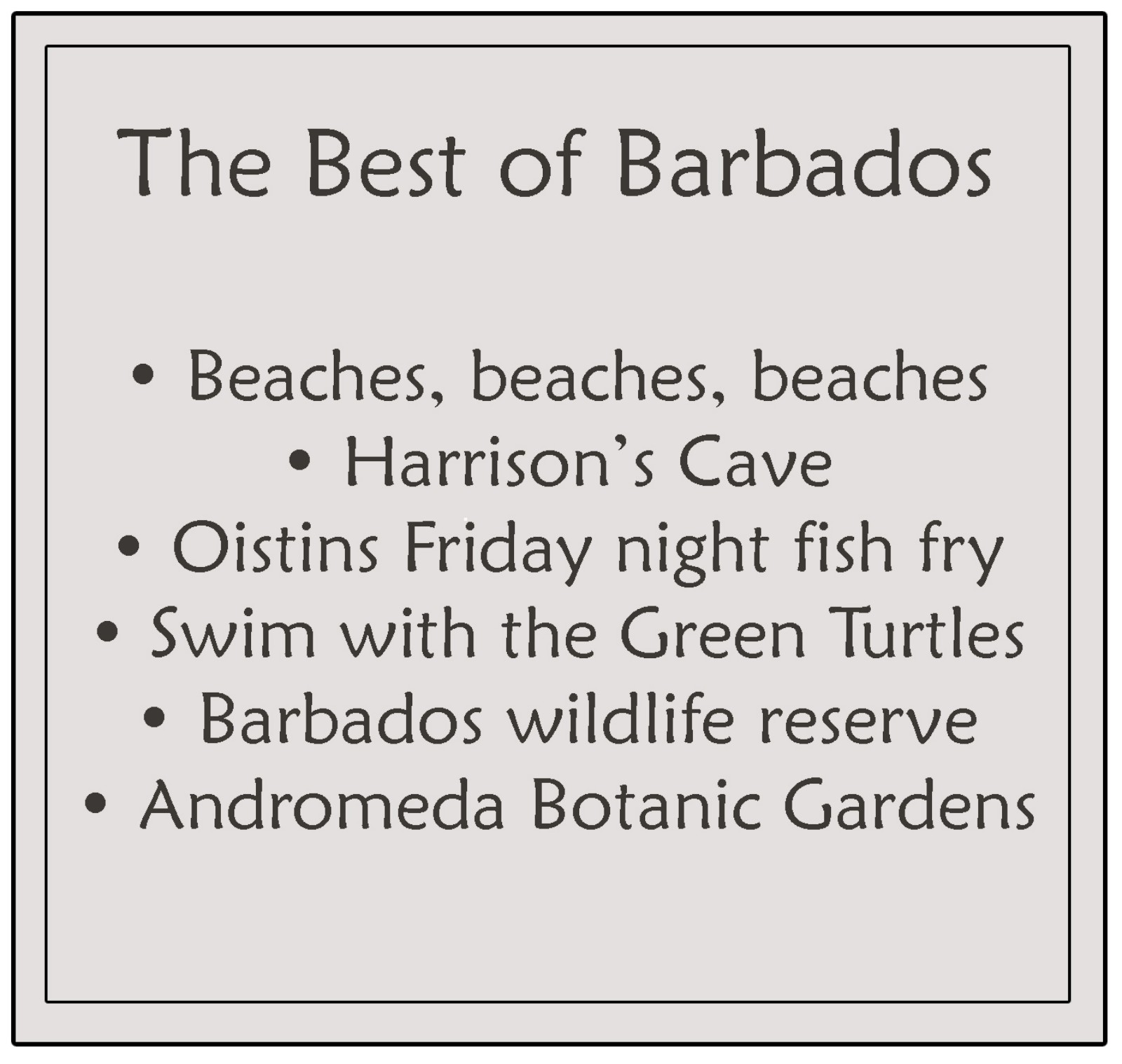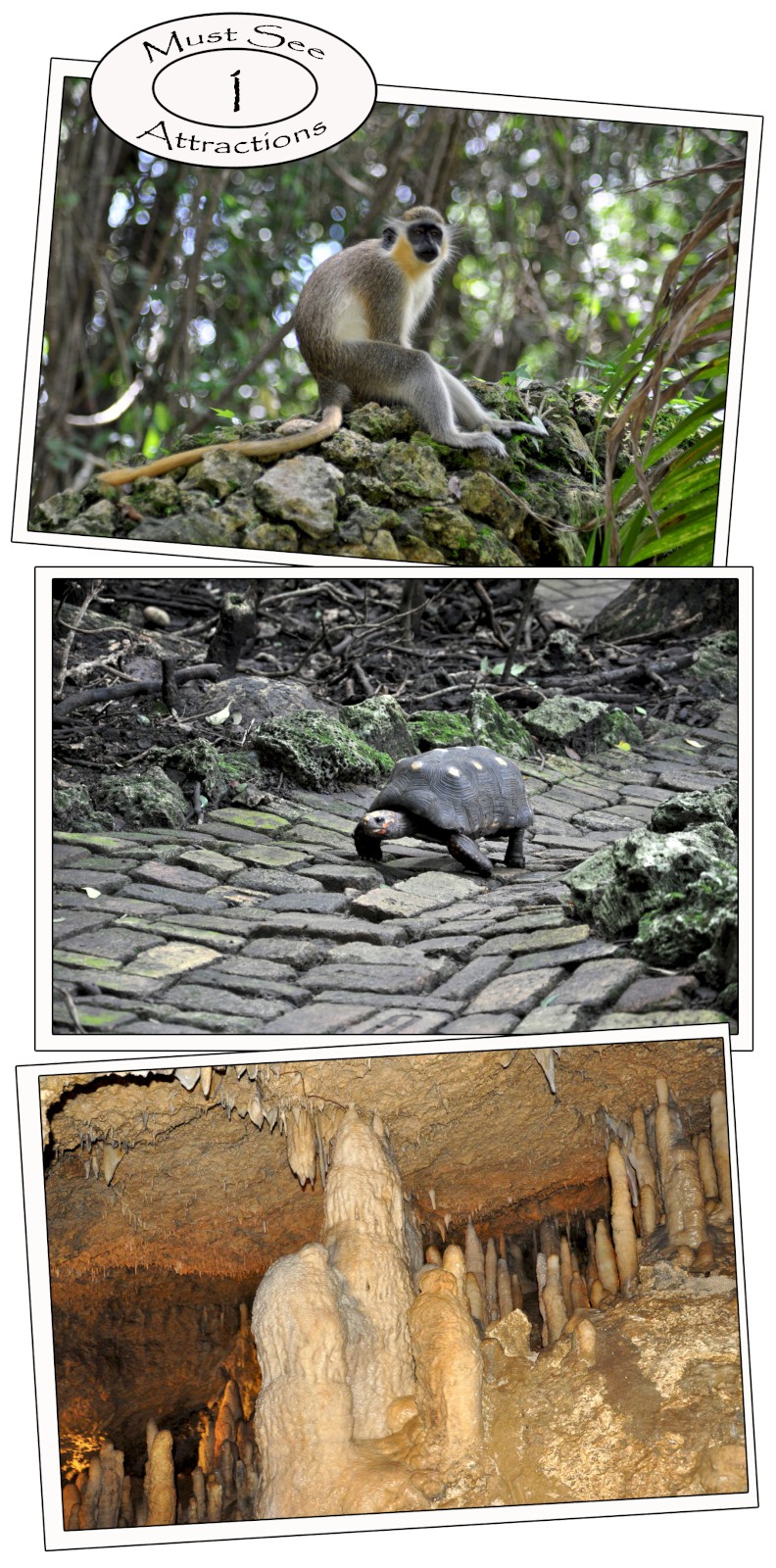 The must see attractions in Barbados are ideal for nature lovers and outdoor activities but there are plenty of places to relax and enjoy doing almost nothing.
I will be making more posts on things to do in Barbados, so check back later to see my future posts on Barbados.