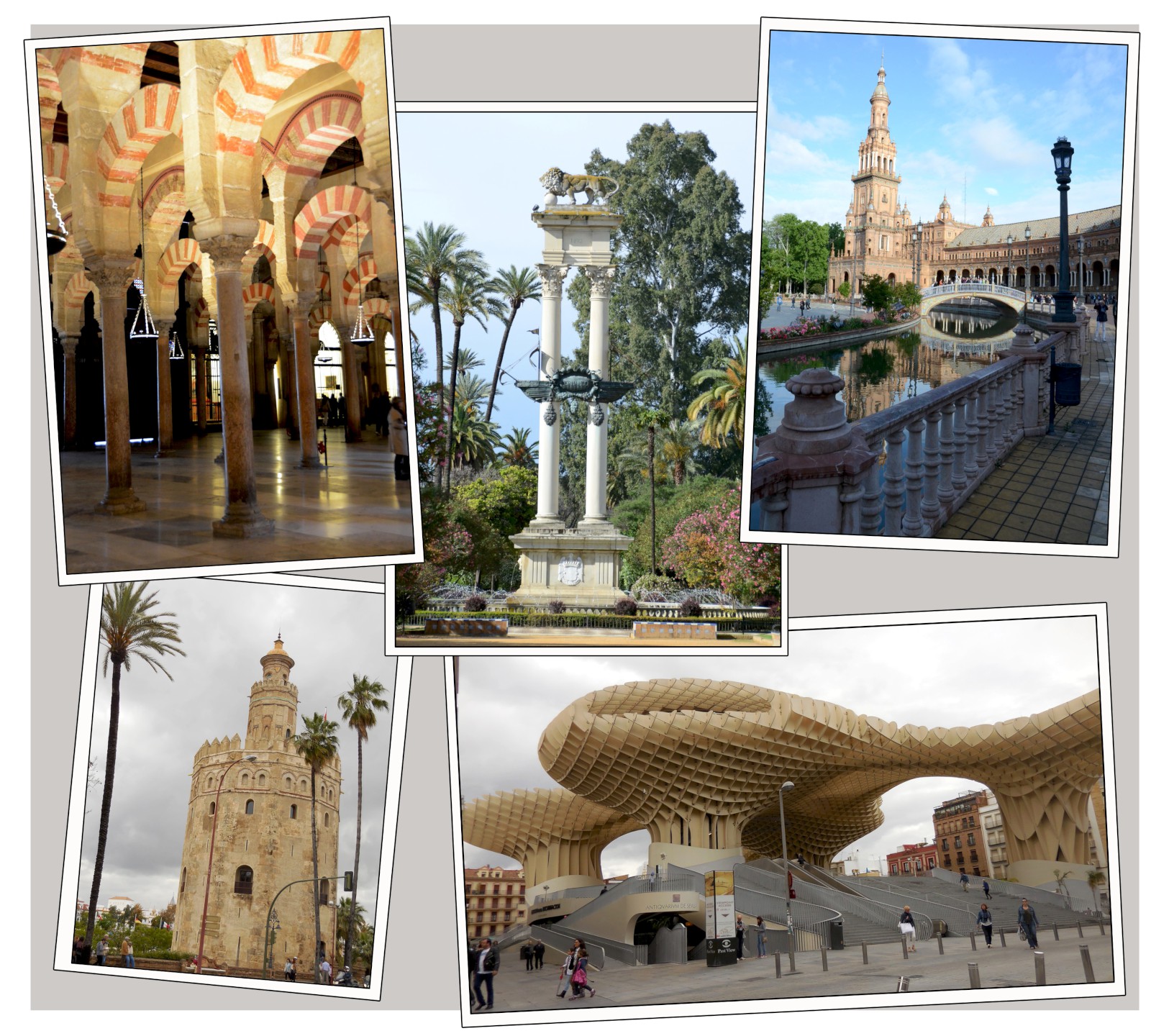 Seville is famous for sunny weather, flamenco dancing and some of Spain's most historical landmarks. Three of Seville's most famous sights are Alcazar of Seville, the Plaza de Espana and the Seville Cathedral where it is believed that the tomb of Christopher Columbus lies.
Cardoba is less than an hour from Seville by train and it should be included as part of a trip to Seville. It was an important Roman city and a major Islamic center in the Middle Ages. Two of the top sights to visit in Cardoba are the Mosque-Cathedral of Cordoba and the Alcazar de los Reyes Cristianos.
In addition to these popular sights there are other sights that I would recommend seeing and I will feature these in my posts which are linked in the photos below.
I will be making more posts on things to do in Seville and Cordoba, so check back later to see my future posts on Seville and Cordoba.