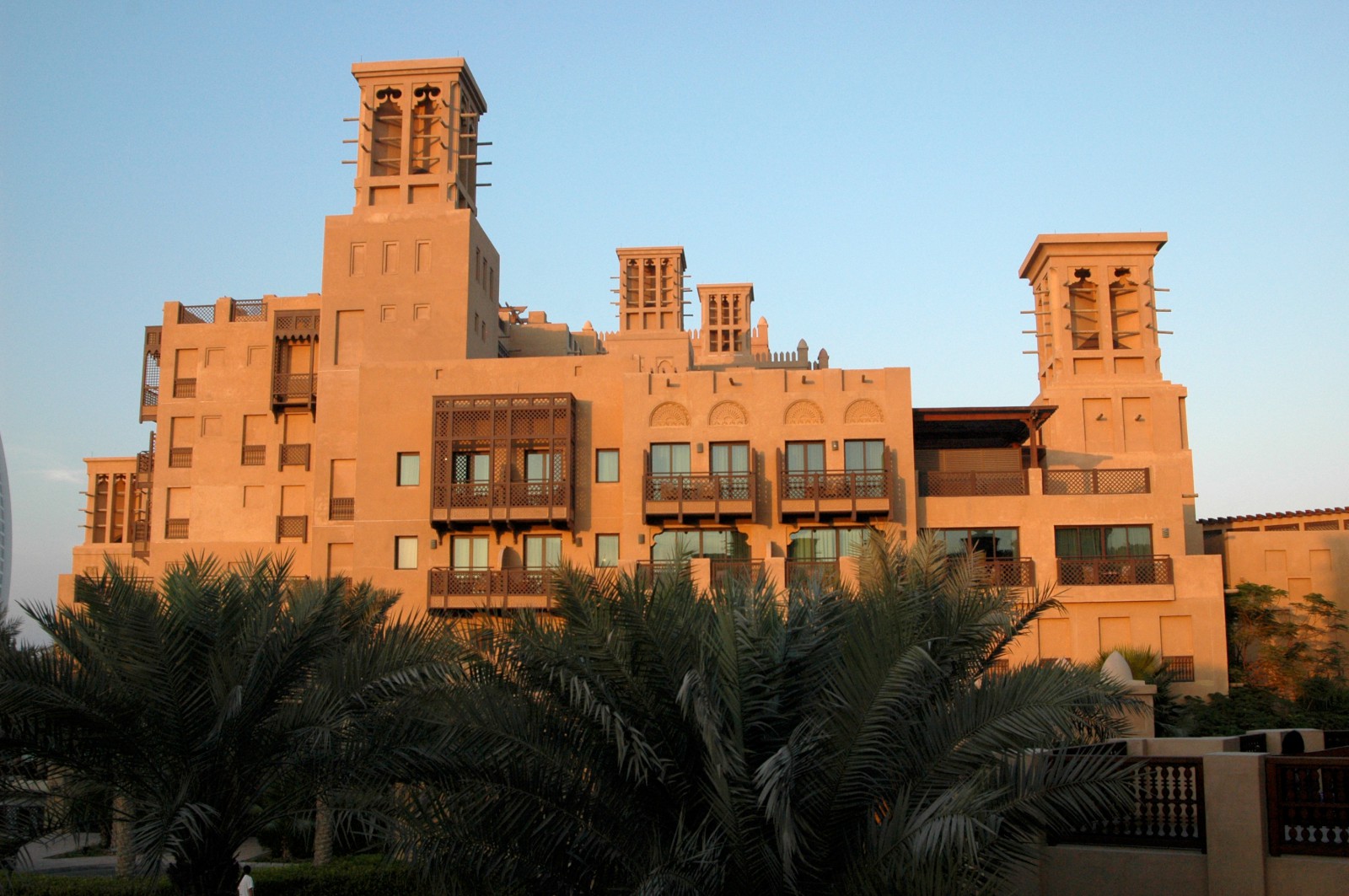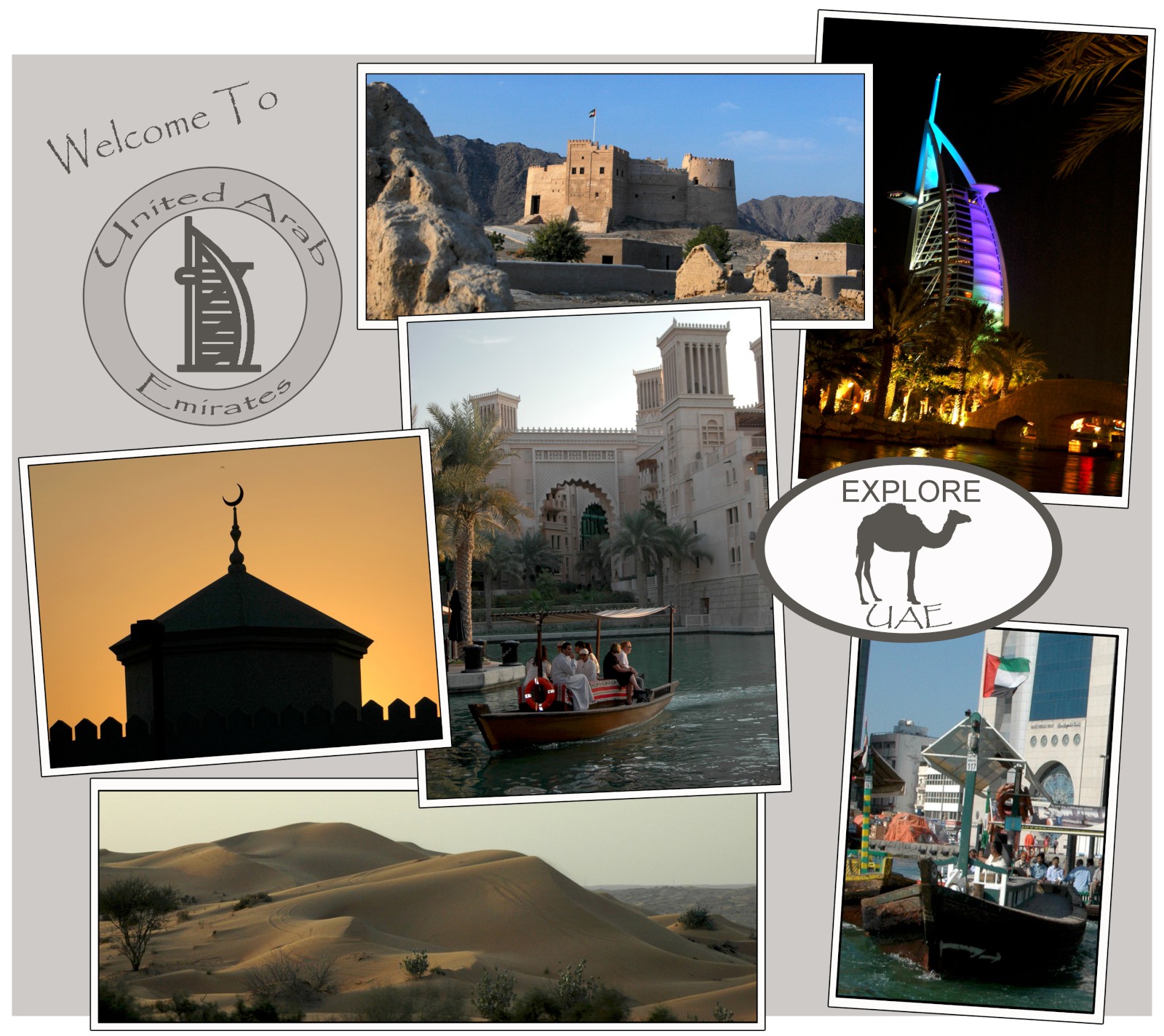 The United Arab Emirates is a federation of seven emirates along the eastern coast of the Arabian Peninsula. The largest emirate is Abu Dhabi which covers more than three-fourths of the federations total land area. The emirate of Dubai is the capital and is the financial center with a continuously growing number of skyscrapers. The other emirates include Sharjah, Ajman, Umm al Qwain, Ras al-Khaiman and Fujairah.
The UAE is a mix of old and new. Dubai has luxurious western style resorts, innovative modern architecture and international restaurants but there are still traditional souks (outdoor markets) and many of the customs reflect the beliefs of the largely Muslim population. Outside the urban areas are ancient archaeological sites and a more traditional culture (desert life including camel farms).
Visitors to the UAE can easily be overwhelmed with the modern sites and activities but there are plenty of historical sites to visit and there are desert activities that should be enjoyed.
The UAE is modern and exotic with an ever present reminder of its Middle Eastern culture.
Many of the must see attractions in United Arab Emirates are located in or near Dubai. The top modern sites are all in Dubai but traditional places can also be experienced. I am a big fan of modern architecture and modern activities and Dubai is a great place to have modern experiences.
When I travel, I always try to experience places that are very unique and many only be seen in that specific location. For this reason, I would highly recommend going on an Arabian Desert Safari. Where else can you go four-wheeling in the sand dunes, ride a camel in the desert and enjoy dinner with traditional entertainment under the Arabian stars.
The Madinat Jumeirah is outside of Dubai proper but it is a nice place to spend the evening. The complex includes luxury resorts, restaurants, cafes and the shopping center is built in the traditional Arabic style including wind catchers. The shopping center known as the Souk Madinat Jumeirah is a recreation of a traditional souk with narrow walkways and relaxing courtyards. There are a system of manmade canals with sidewalks next to the canals that allow people to take a relaxing walk along the canals. At night, the Burj Al Arab lights up and there is an excellent view of it from the Madinat Jumeirah.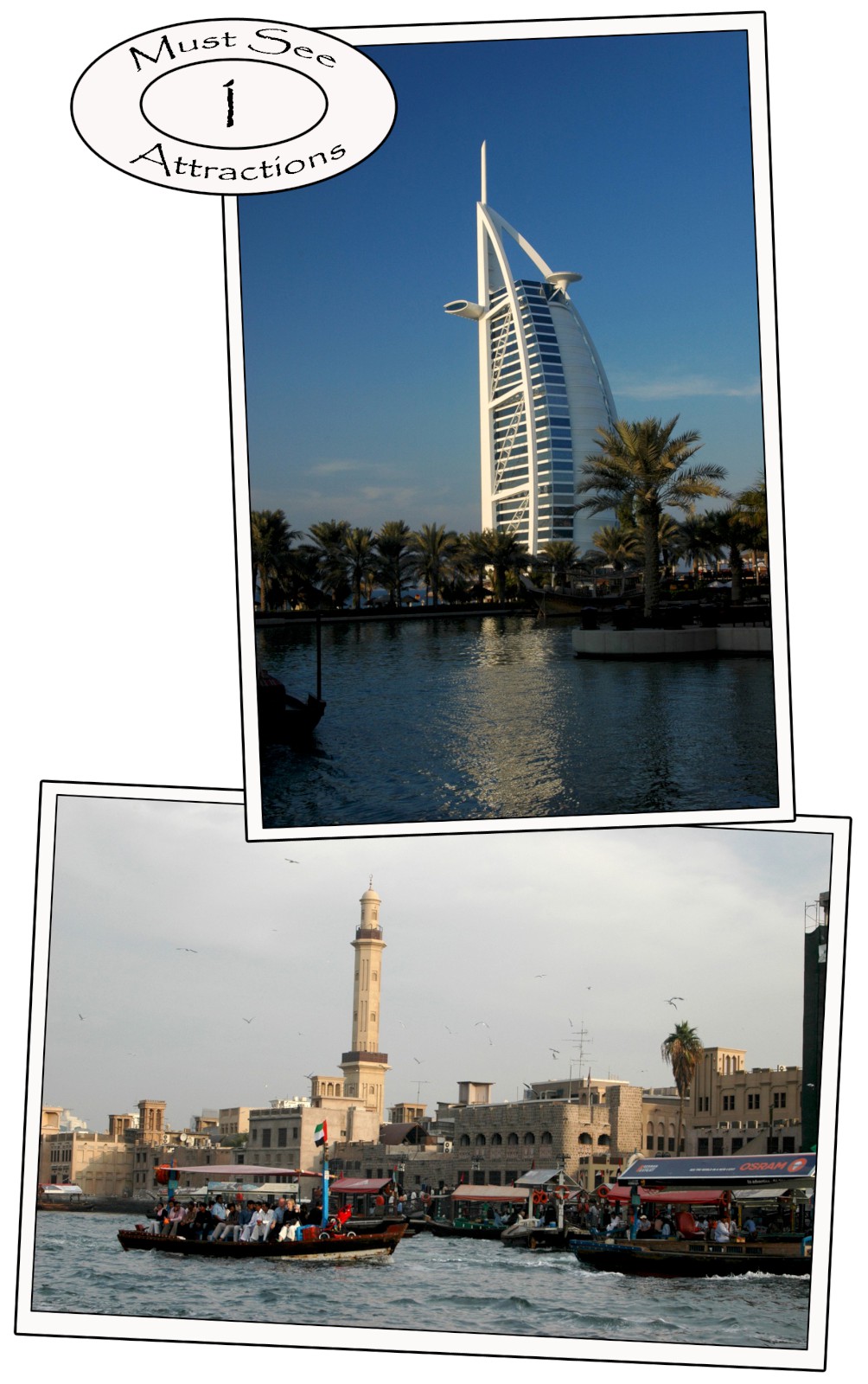 Visiting the United Arab Emirates can be a relaxing luxurious experience in an exotic setting but there are also lots of exciting activities to enjoy.
I will be making more posts on things to do in the United Arab Emirates, so check back later to see my future posts on the United Arab Emirates.