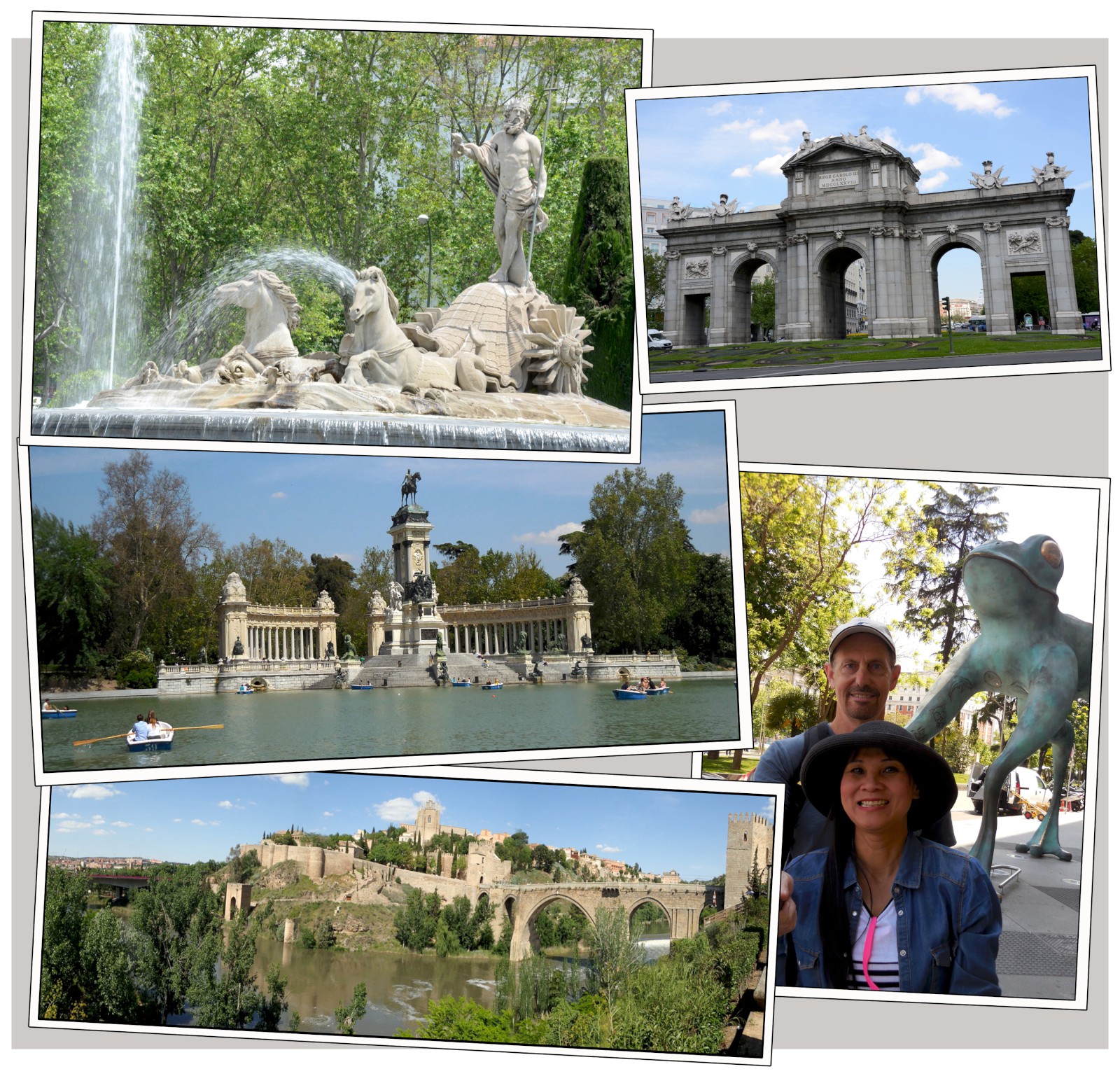 Madrid is the capital city of Spain and is also Spain's largest city. Madrid is famous for having world class museums like the Prado Museum and the National Archaeological Museum. Some of the other top sights to see include the Retiro Park, the Royal Palace and Gardens, Plaza Mayor along with some beautiful fountains.
Toledo is located less than an hour away from Madrid so it can easily be seen on a day trip from Madrid. Toledo's historic center is a UNESCO World Heritage Site where its past is seen in its buildings exhibiting a mixture of Jewish, Islamic and Christian architecture. Two of the top sights to see in Toledo are the Alcazar of Toledo and the Synagogue of Santa Marina La Blanca which is the oldest intact synagogue building in Europe, dating back to the 12 century.
There are many other sights to see in Madrid and Toledo that I would recommend seeing and I will feature these in my posts which are linked in the photos below.
(Click on the photo below for more information on each topic.)
I will be making more posts on things to do in Madrid and Toledo, so check back later to see my future posts on Madrid and Toledo.