Fountain of Neptune is one of the most beautiful fountains in Madrid, Spain.
The Fountain of Neptune is an iconic marble fountain representing Neptune, the god of the sea. The fountain is located in the center of Plaza de Canovas del Castillo or better known as Plaza de Neptuno. The fountain was commissioned by King Carlos III in 1780 but was not completed until 1784.
The Fountain of Neptune was one of three fountains. The other two are Cybele the mother of gods and Appolo the god of the sun. The three fountains were intended to represent the elements of sea, earth and fire respectively.
Originally the Fountain of Neptune was located between Prado de San Jeronimo and el Paseo de Trajineros but it was moved to its current location in 1898.
The fountain depicts Neptune standing on a conch shell chariot pulled by sea horsed and surrounded by dolphins and seals. The conch shell has paddle wheels on each side and water is coming out of the dolphins and other sea creatures. Larger fountains have water shooting high into the air.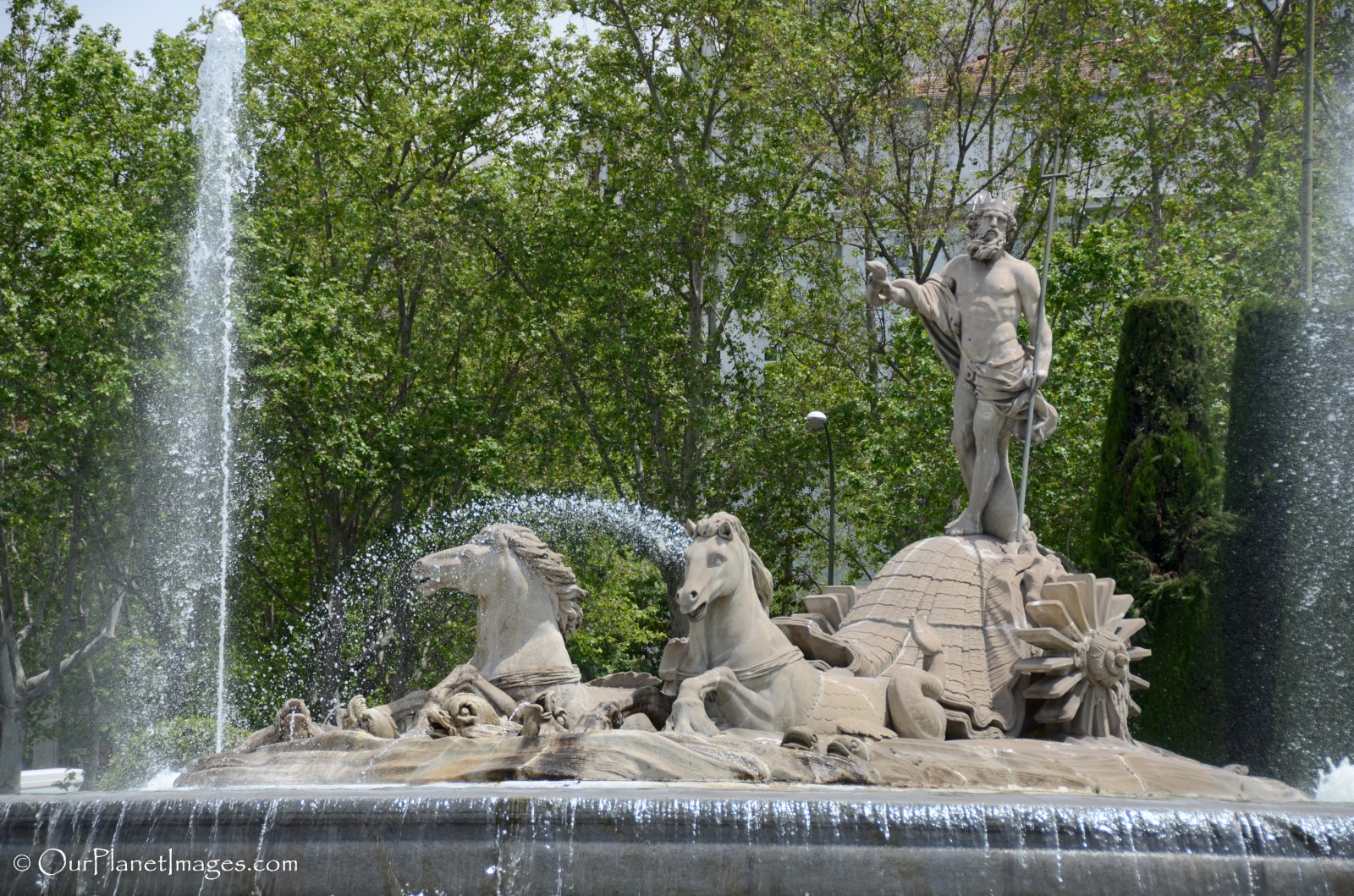 The main figure is Neptune standing on top of a large conch shell holding his trident in one hand, a coiled snake in the other and a crown on top of his head.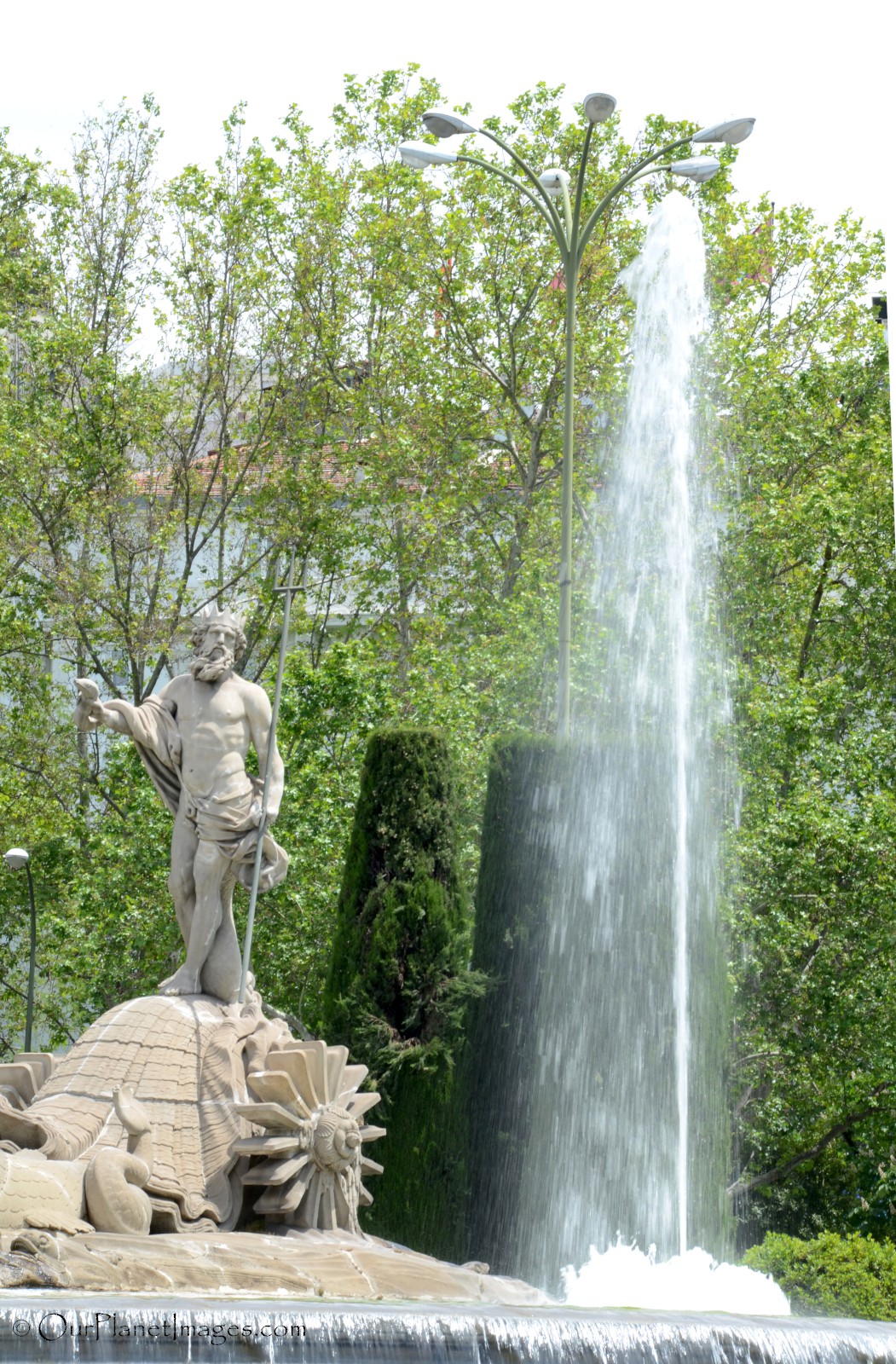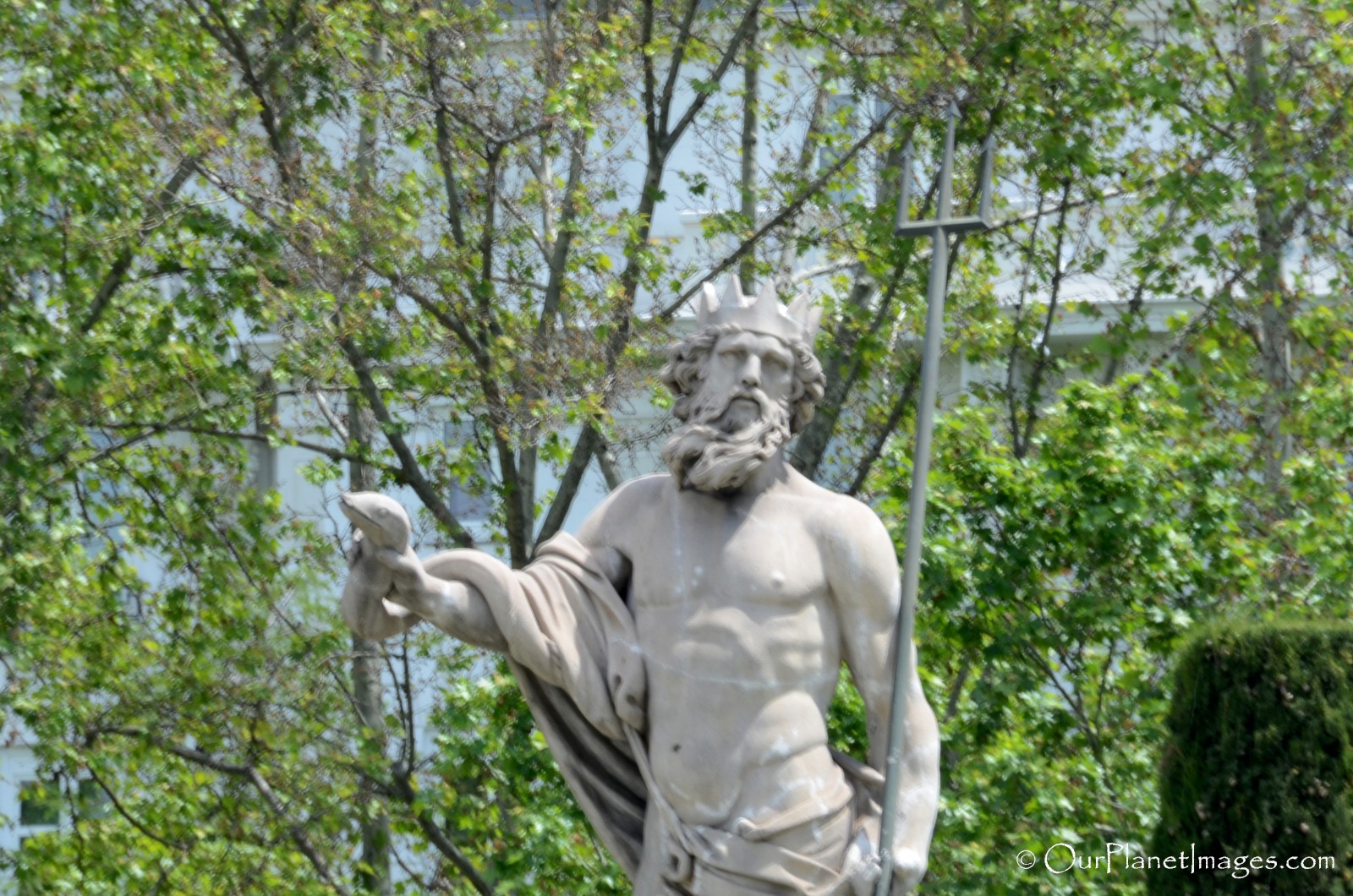 The fountains current location is in the center of a round about in front of the Prada Museum. Trying to see the fountain takes a bit of patience as cars are constantly circling the fountain but with some endurance and a little luck it is possible to get some decent photos.