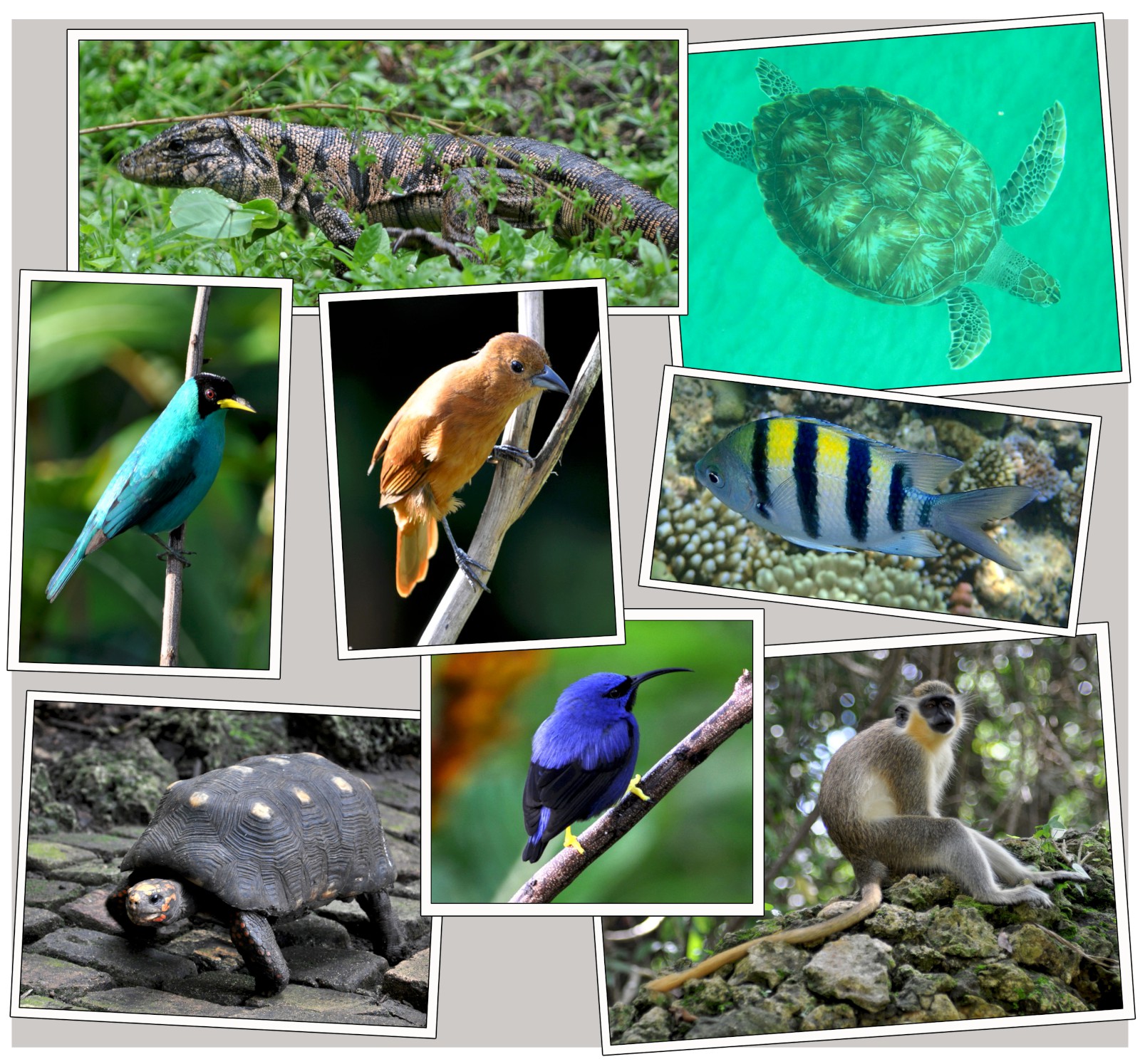 Most people travel to the Caribbean for the white sand beaches, lush volcanic mountains covered in rainforests and to see tropical waterfalls. While most people may not visit the Caribbean for the wildlife, the islands are loaded with plenty of wildlife to see.
The wildlife in the Caribbean is different than is found in North America or Latin America. The number of mammals in the Caribbean is much less than in the American mainland but the majority of the colorful wildlife to see is found in the trees or under the surface of the water. The Caribbean is particularly loaded with tropical birds and marine life. In addition to the birds and fish there are lots of reptiles and amphibians crawling around on the ground.
Like most people, most of my trips to the Caribbean have not been for wildlife viewing but I have still seen plenty of wildlife on each trip that I have taken. The clarity of the water is amazing and colorful fish are literally everywhere. Beautiful tropical birds are also easily seen in the local parks even if you stay in the towns.
The only time that I actually went somewhere for the sole purpose to see wildlife was to spend the day at the Asa Write Nature Centre in Trinidad. The wildlife viewing was amazing and was much better than I had expected.

The Caribbean is home to slightly over 100 species of mammals, over 700 species of birds, about 600 species of reptiles, 200 amphibian species and at least 1300 species of fish. Some species are more famous for being Caribbean Species and are considered as iconic Caribbean Wildlife.
My list of iconic Caribbean wildlife that are relatively easy to see are:
Green Monkeys
Flamingos
Iguanas
Sea Turtles
Stingrays
Agouti
Parrots
Hummingbirds
Colorful Reef Fish
Colorful Tropical birds
Note: I have seen all of these in my journeys into the Caribbean outdoors.
(Click on the photo below for more information on each topic.)
I will be making more posts on Caribbean Wildlife, so check back later to see my future posts on Caribbean Wildlife.