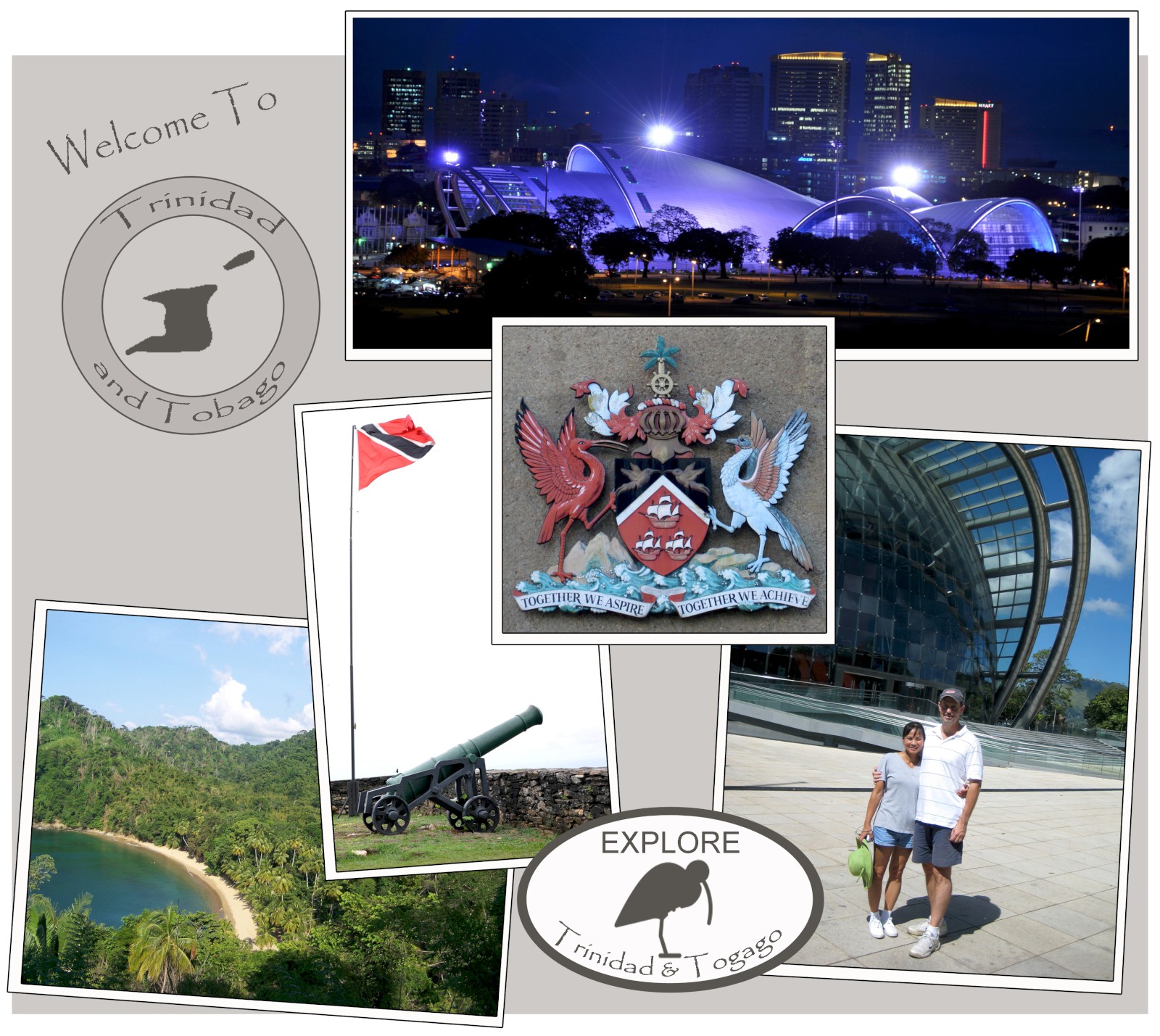 Trinidad and Tobago is a two-island nation with a distinctive contrast. Trinidad is the larger island with the capital city of Port-of-Spain being modern and dynamic. Outside of the major cities, Trinidad has lots of nature to enjoy with pristine mangrove swamps, rainforest hills, caves, waterfalls, some nice beaches and the world's largest deposit of asphalt (Pitch Lake).
Tobago is smaller and more laid-back providing the traditional Caribbean setting of tropical green hills rising up from the warm turquoise water and bordered by beautiful beaches.
Both islands have wonderful flora and fauna that is unmatched by the other islands in the region. The islands are home to 430 species of birds, 620 species of butterflies and 2,300 species of flowering plants.
Trinidad is where I started becoming a birdwatcher just because the birds were so beautiful and they were easily seen.
My list of the "must see attractions" in Trinidad and Tobago are a combination of sites to see, cultural events, nature, outdoor activities and discovering wildlife. One of the unique features about Trinidad and Tobago's must see attractions is that some of them only happen for a short period of time so seeing all of these attractions may require multiple trips.
The list below are the places that I think should be must see places when visiting Trinidad and Tobago. I have experienced almost all of these and I have already made detailed posts about some of these. I will be making post on some of the others in the future.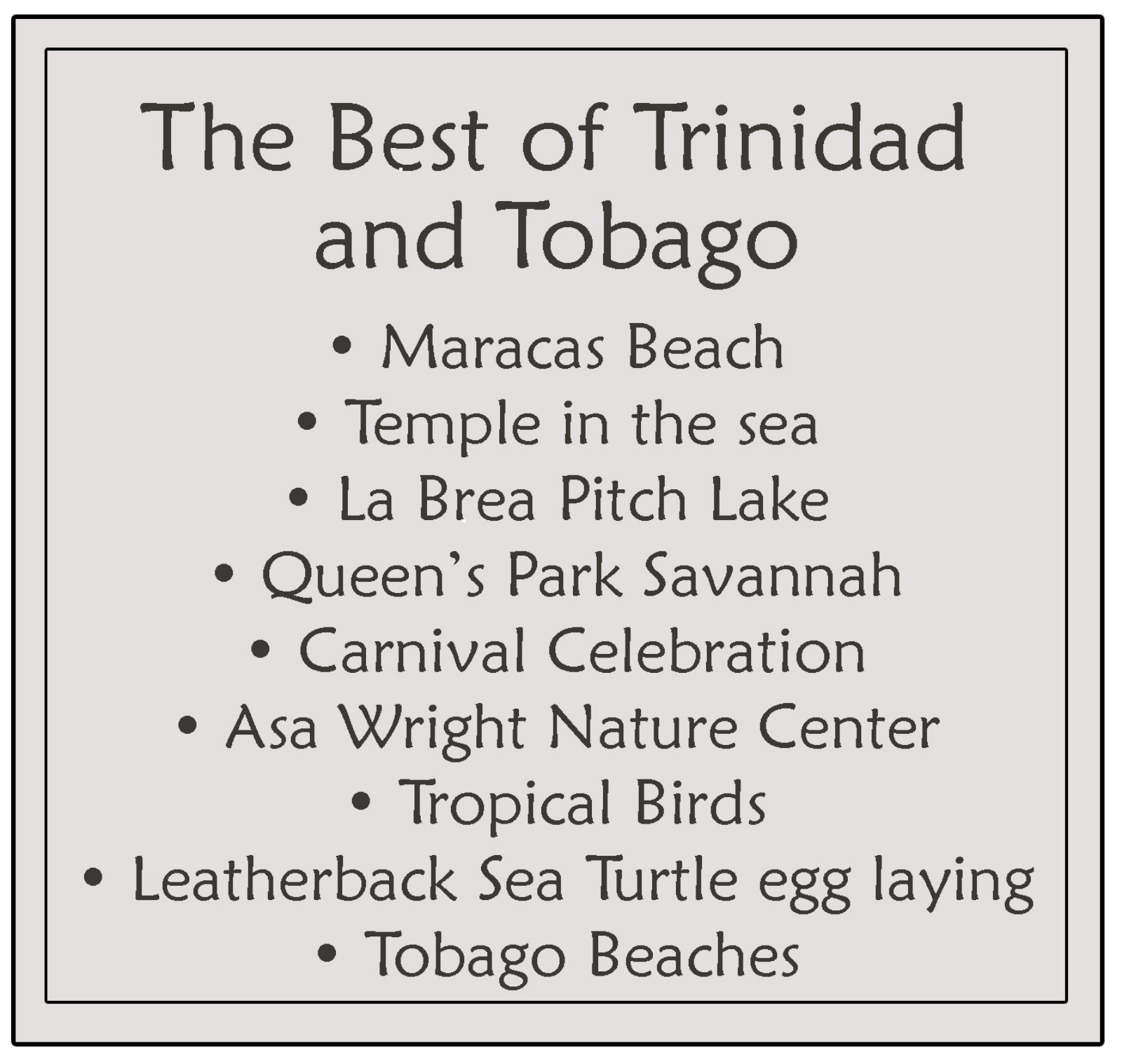 Trinidad and Tobago's must see attractions offer travelers a mixture of cultural experiences, cosmopolitan activities, nature and a relaxing tropical getaway.

One of my favorite memories of being in Trinidad was watching the giant leatherback turtles wash onto the beach in the middle of the night (adult can reach 4 to 8 feet in length and 500 to 2000 pounds in weight). They would struggle to get onto dry sand then dig a hole with her rear flippers before laying up to 100 eggs, cover the eggs with sand and return into the ocean as mysteriously as they appeared. It was an amazing event to witness but it only happens for a few weeks a year (during nesting season).
The biggest event in Trinidad by far is the Carnival celebration. It is considered to be the second largest Carnival event just behind the celebration in Rio de Janeiro, Brazil. The event involves dazzling costumes, calypso music and steel-drum bands. Make sure to schedule your trip to Trinidad during the Carnival celebration if you enjoy big celebrations with large groups of people.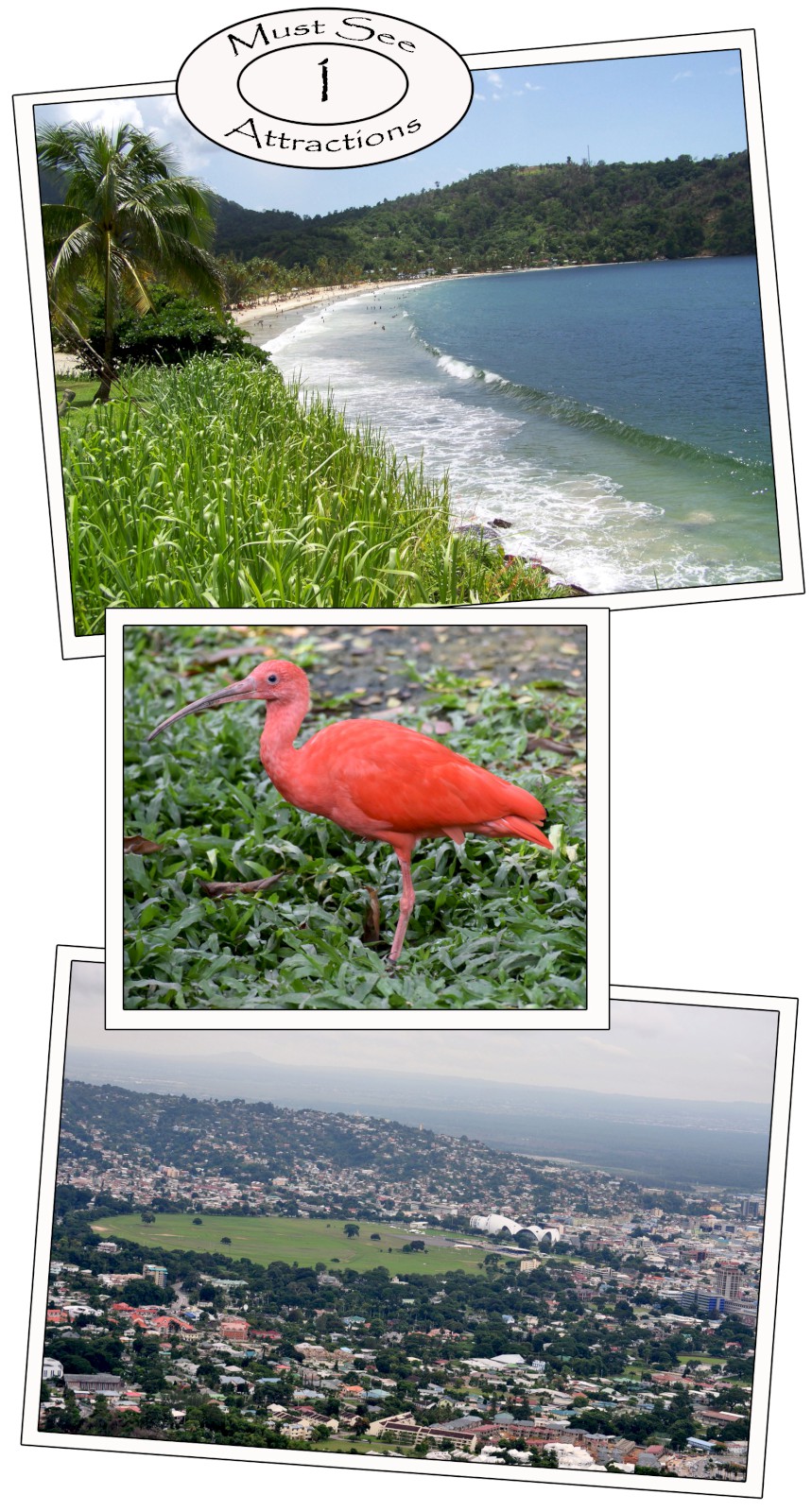 Trinidad and Tobago has so much wildlife that it is almost impossible to not notice just by being there. Every place that I went I would notice butterflies flying around colorful flowers and even if you are not looking for birds you can't ignore the pairs of Orange-winged Parrots noisily flying across the sky. Two wildlife viewing opportunities that I would recommend are:
Take the Caroni Swamp tour to watch hundreds of Scarlet Ibis return to the swamp to roost, filling the trees with bright red dots. Of course, you will see lots of other wildlife but you will always remember seeing the flocks of red birds flying home for the night.
Spend the day at Asa Wright Nature Center. It is amazing how much can be seen while hiking the trails of the Northern Range. You will be almost guaranteed to see beautiful birds, colorful tropical flowers growing in the wild and strange insects. Anytime that I go into a rainforest, I enjoy just listening to the sounds of the forest unpolluted by the sounds of our modern world.
I will be making more posts on things to do in Trinidad and Tobago, so check back later to see my future posts on Trinidad and Tobago.