The Temple in the Sea is located in the town of Waterloo which is about an hour and 30 minute drive from Port of Spain. The Hindu temple was built on an artificial island in the Barrancones Bay and is connected to the mainland by a small man-made walkway.
Being completely surrounded by water makes this temple unique from all of the other temples that I have visited. I am always eager to see something that I have never see before and seeing a temple in the sea is a first for me.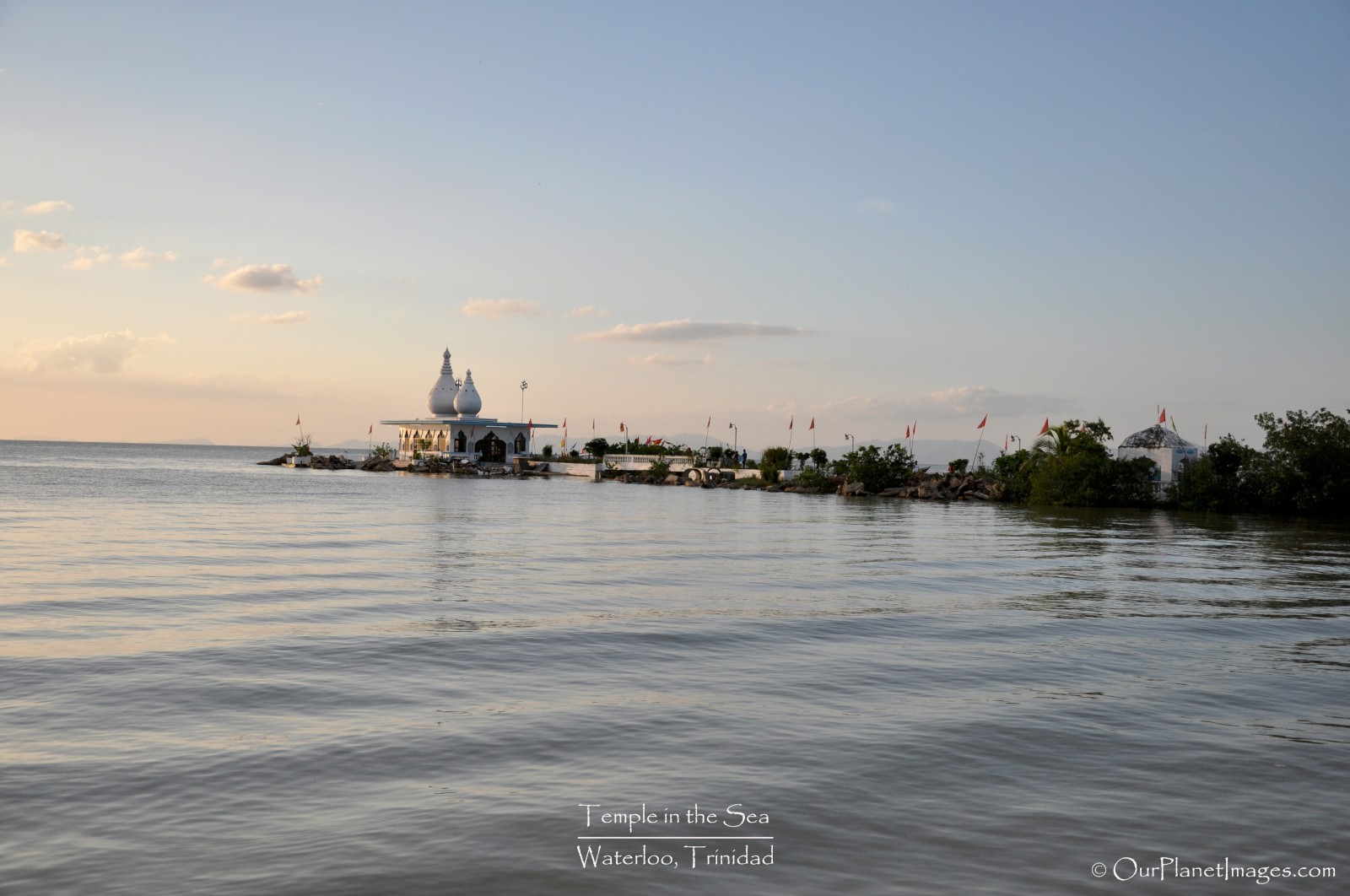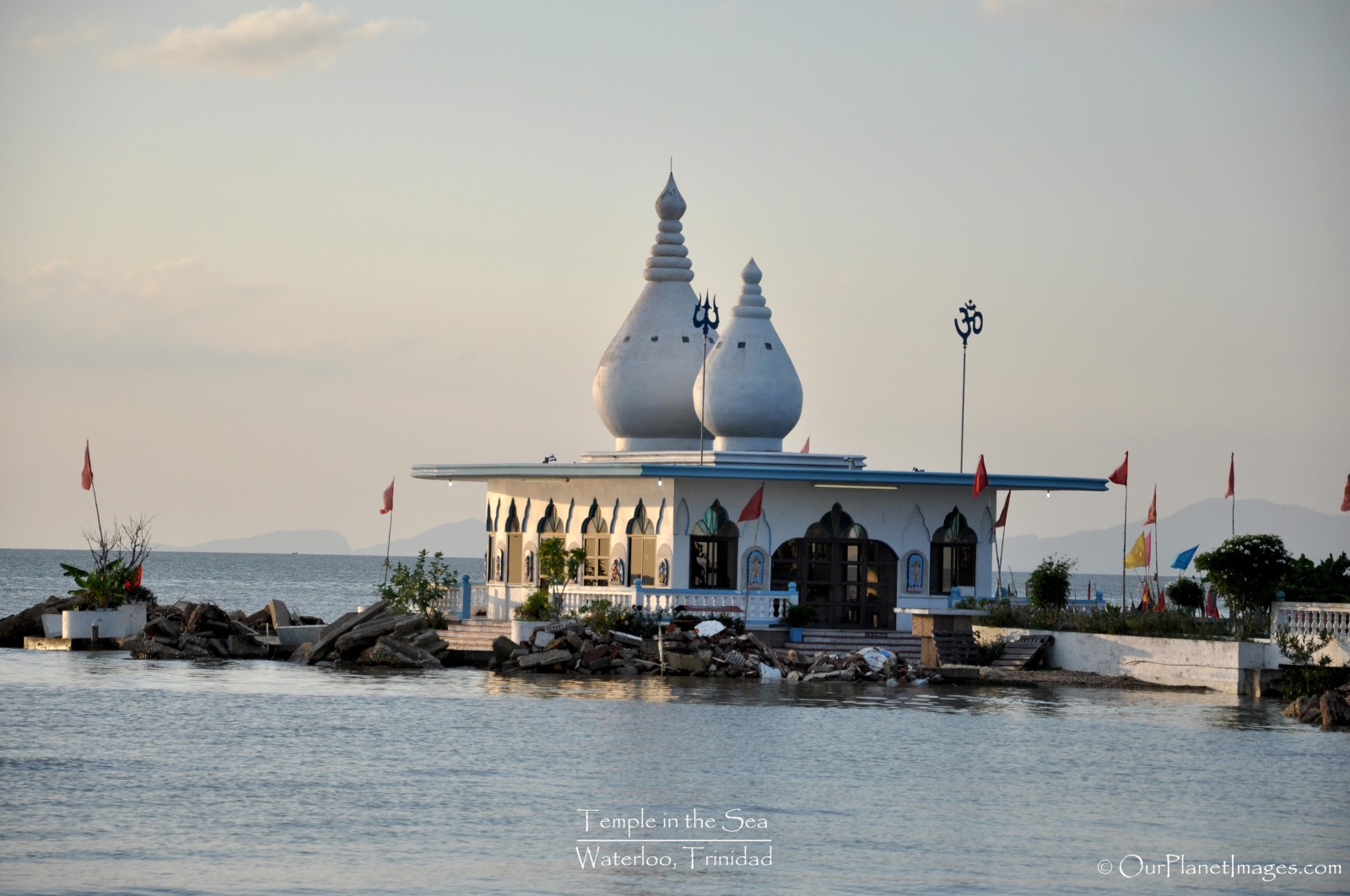 Immediately after entering the gate there is a small shelter with two statues, a large statue centered in the middle of the shelter with a smaller statue on a pedestal.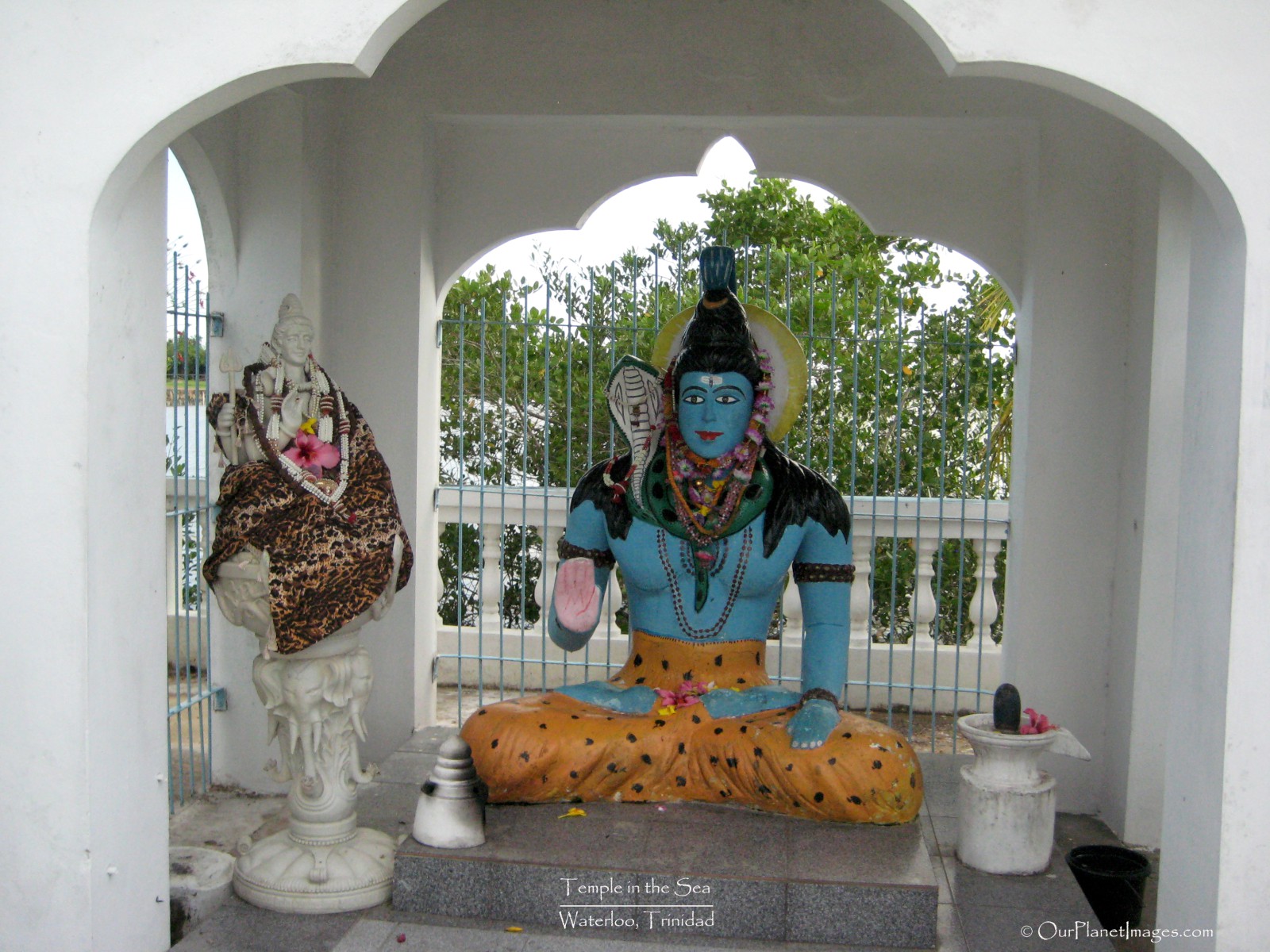 The walkway to the temple is lined with flags and a small bridge connects the temple to the mainland.
Colorful flags are located all around the temple both on the mainland and on the island. The color of the flags have meanings and significance. The photos below are of a large grouping of flags and of a single flag with a picture on it.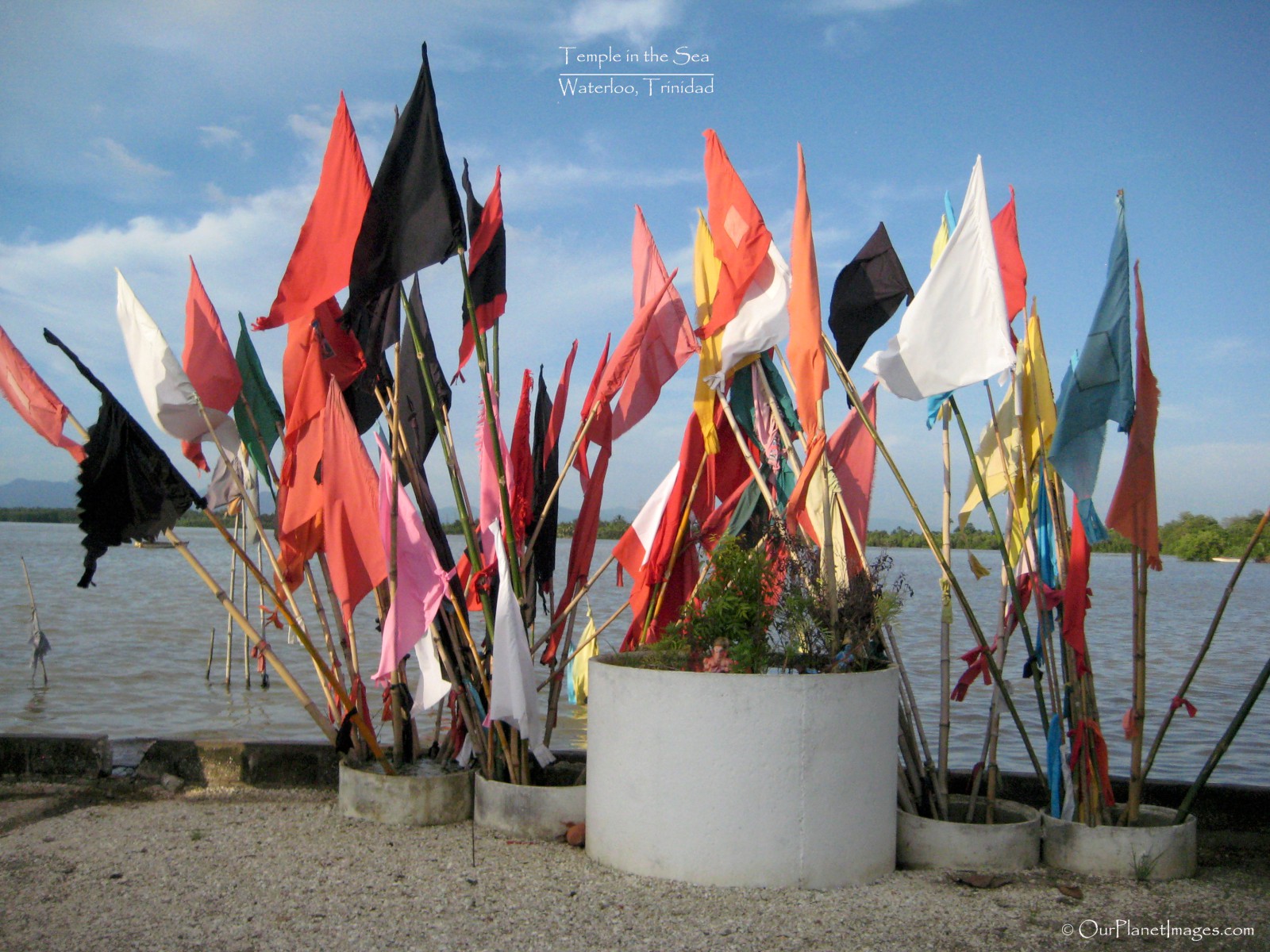 The outside of the temple is uniquely shaped with two onion shaped domes on top of the building and a tiered arched design on the wall and above the windows.
Between the windows are small plaques featuring different religious symbols. Several of these plaques are shown in the photos below.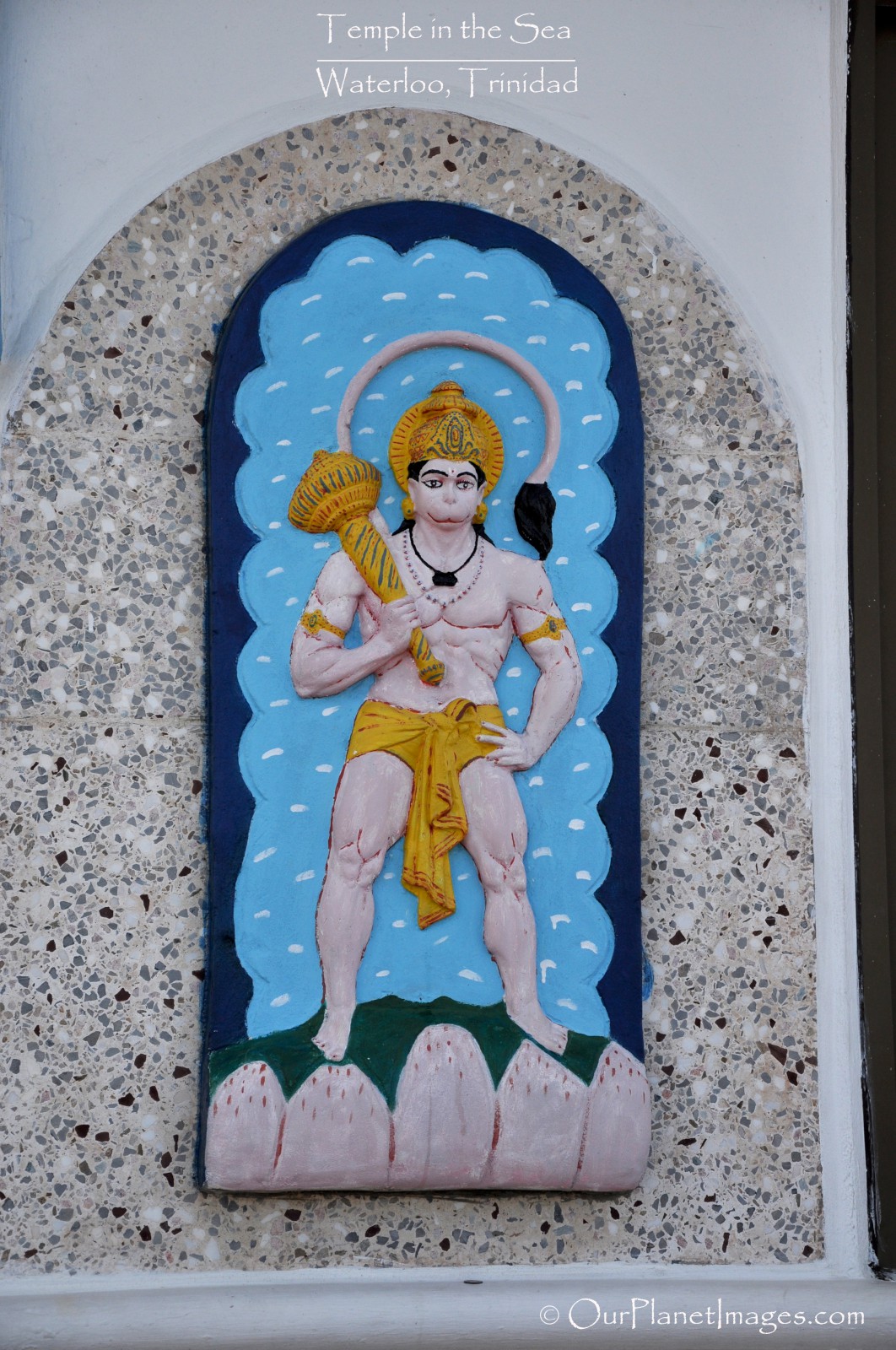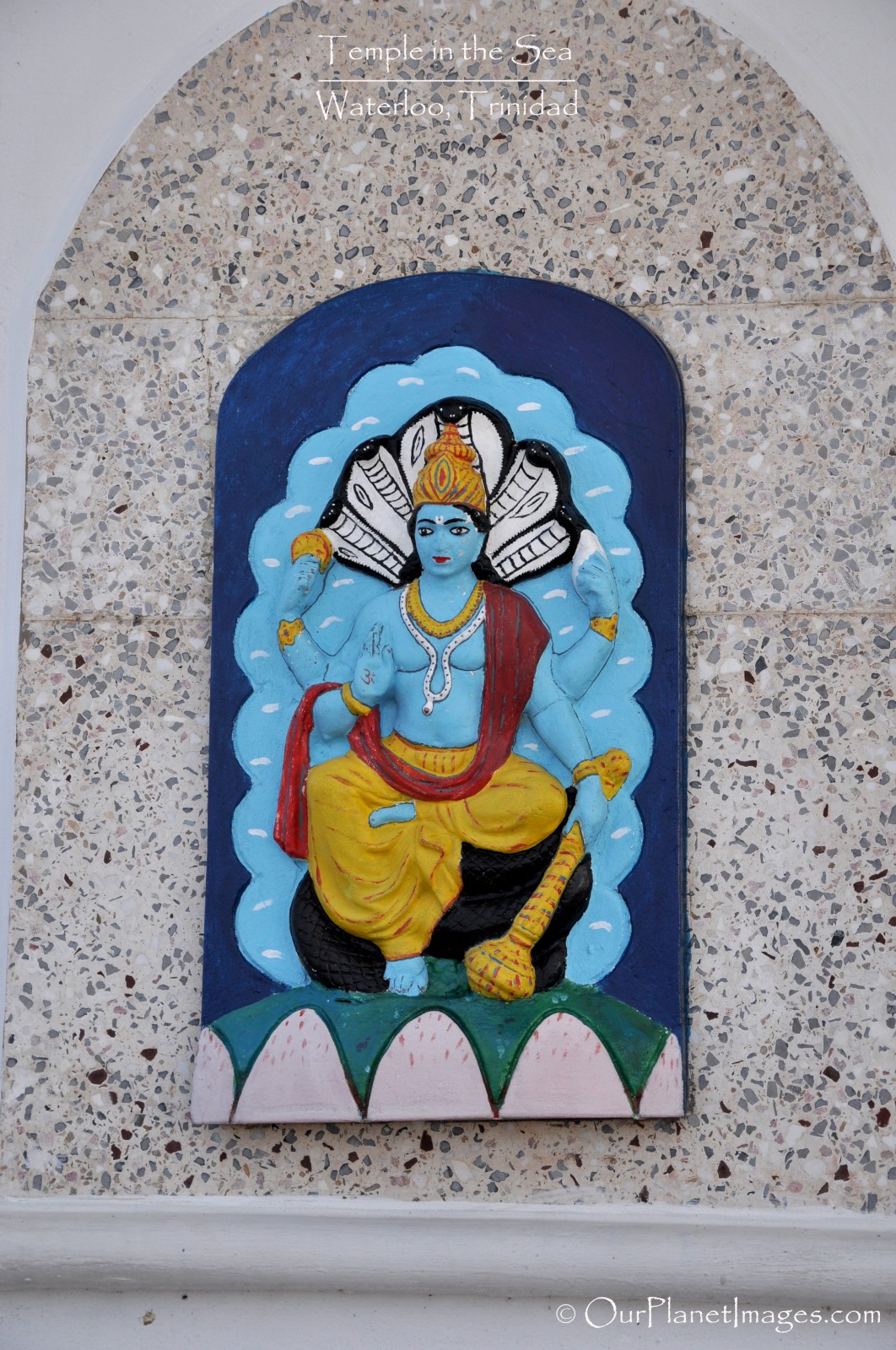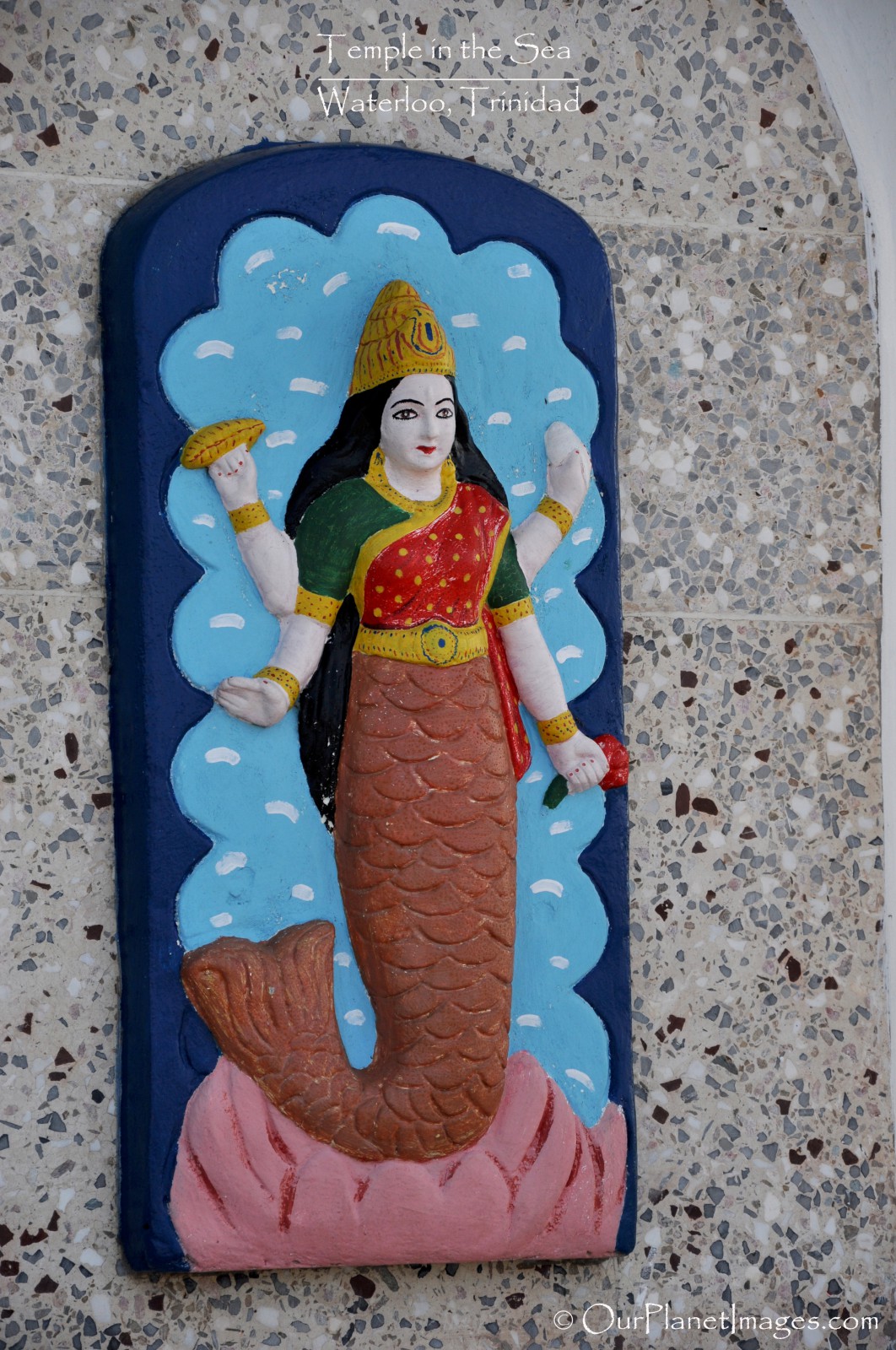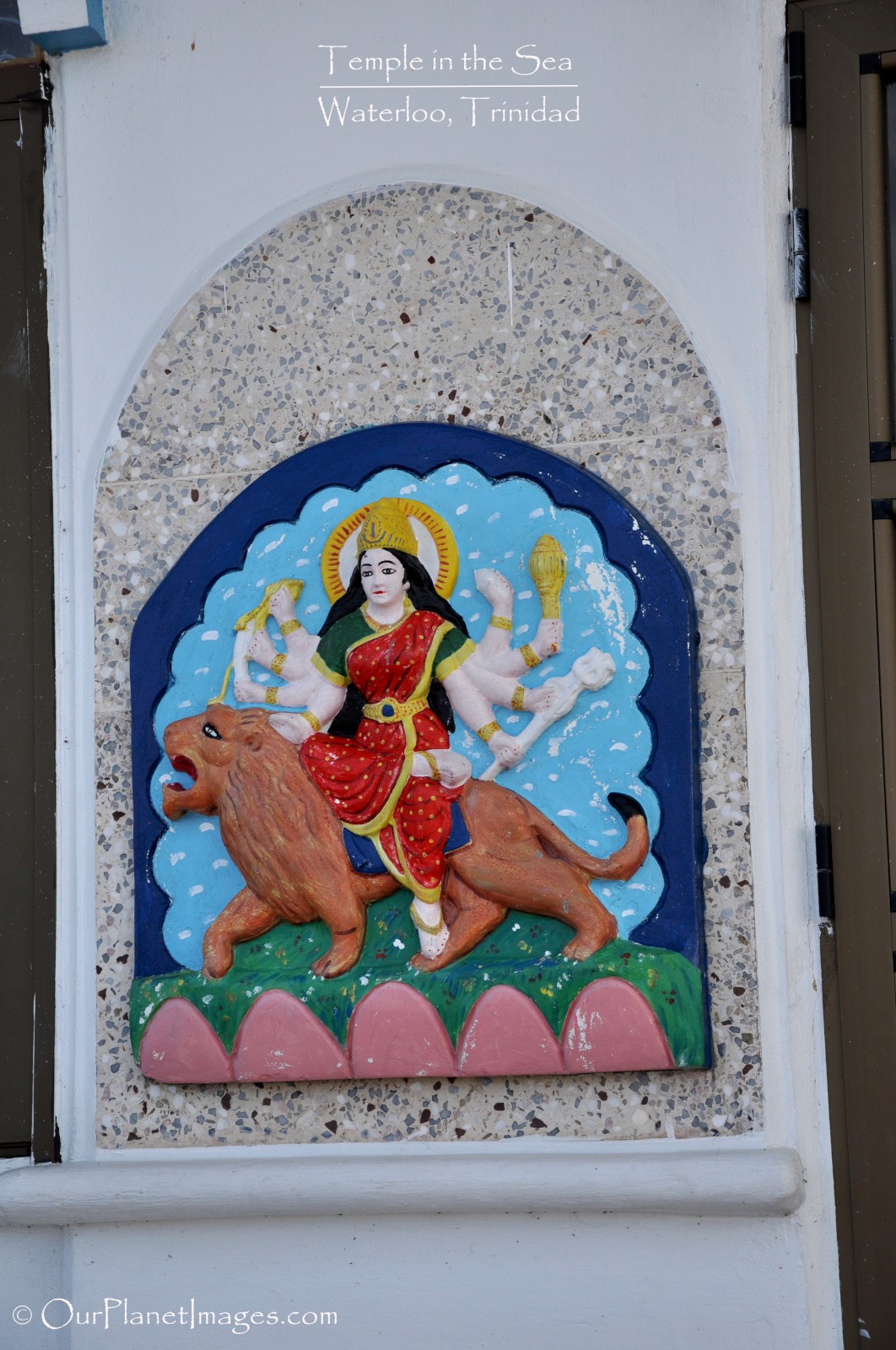 The inside of the temple is a single open room with a group of statues in the center. On the support columns and on the walls between the windows are painted tiles.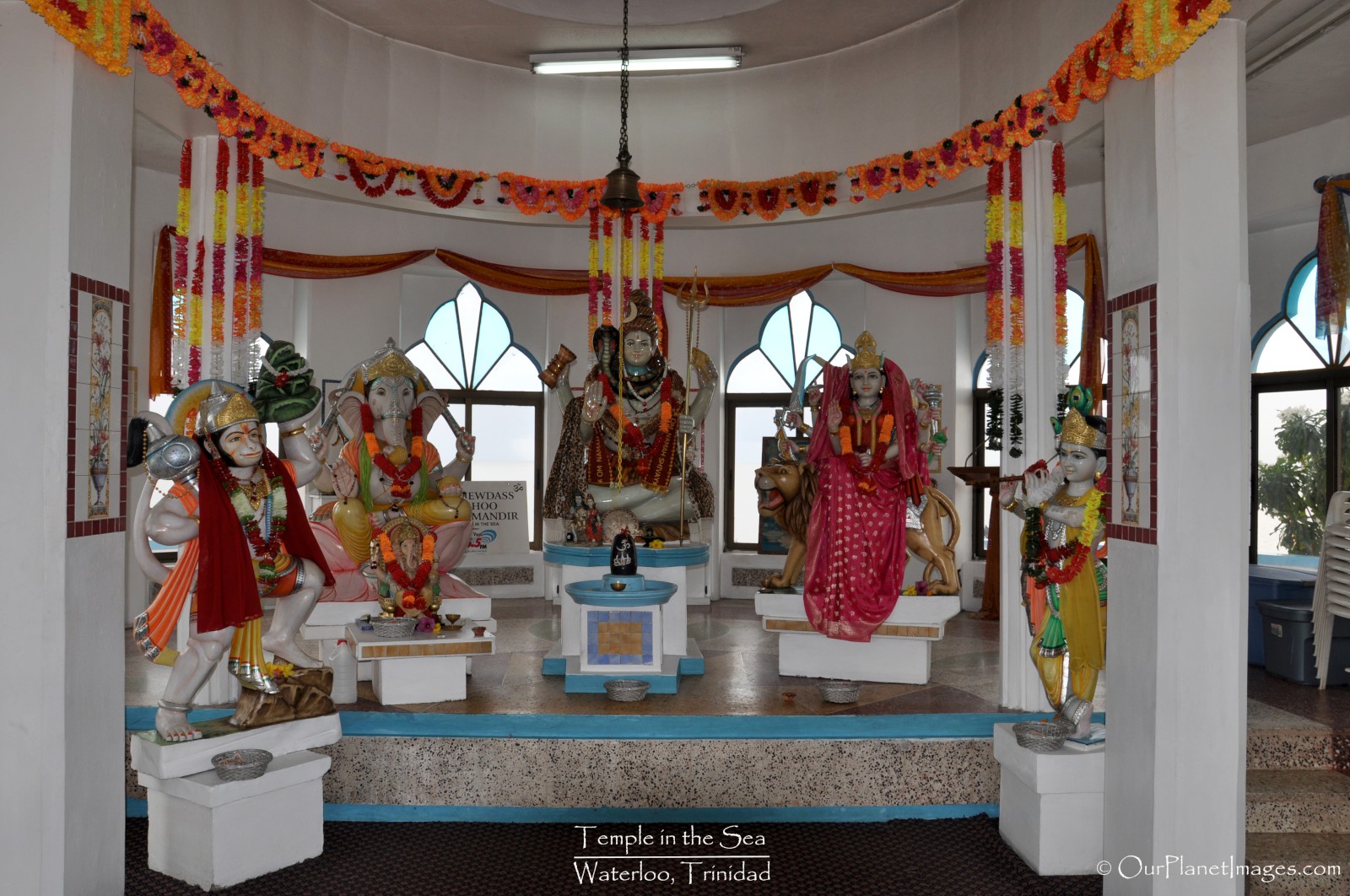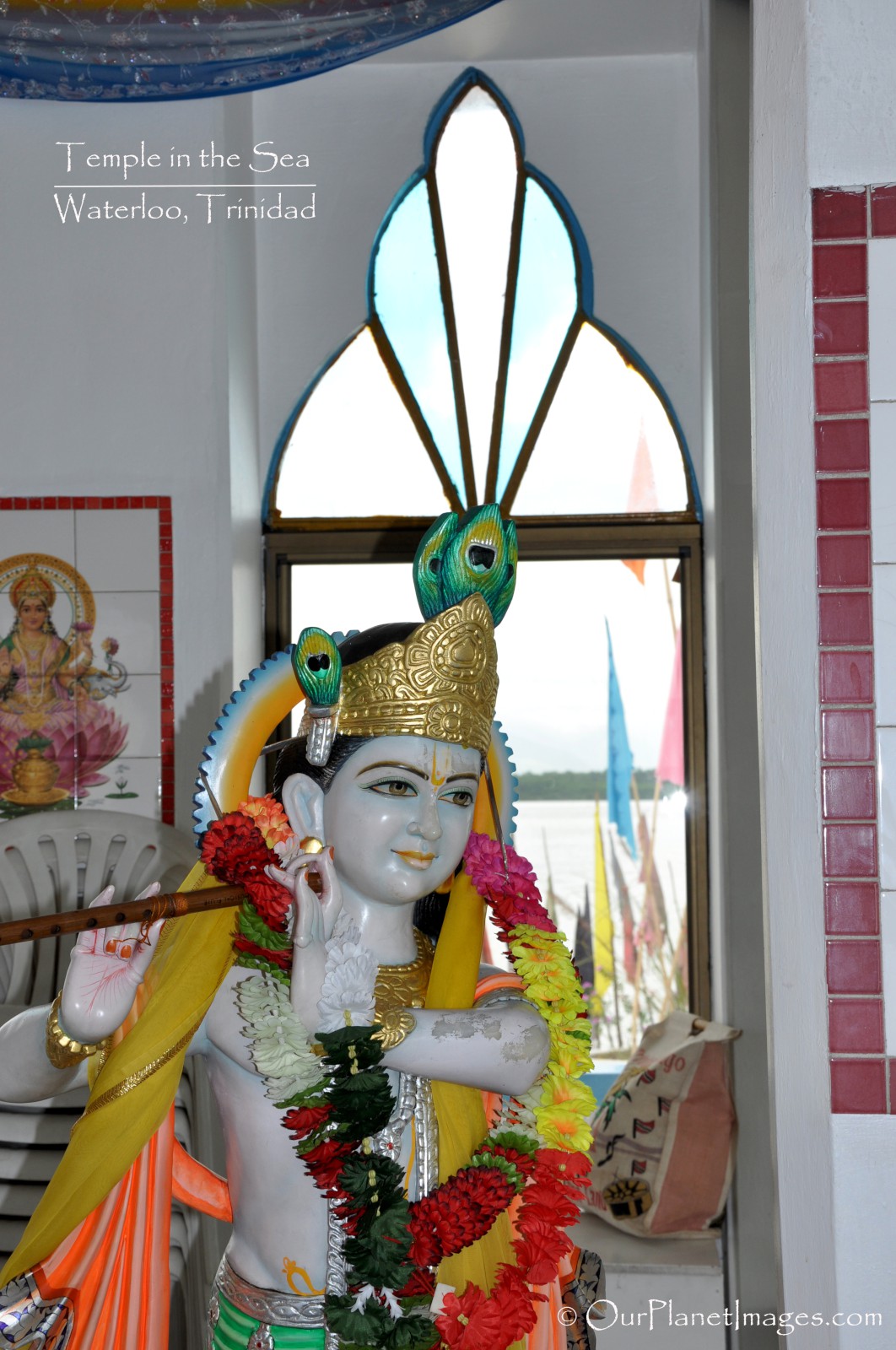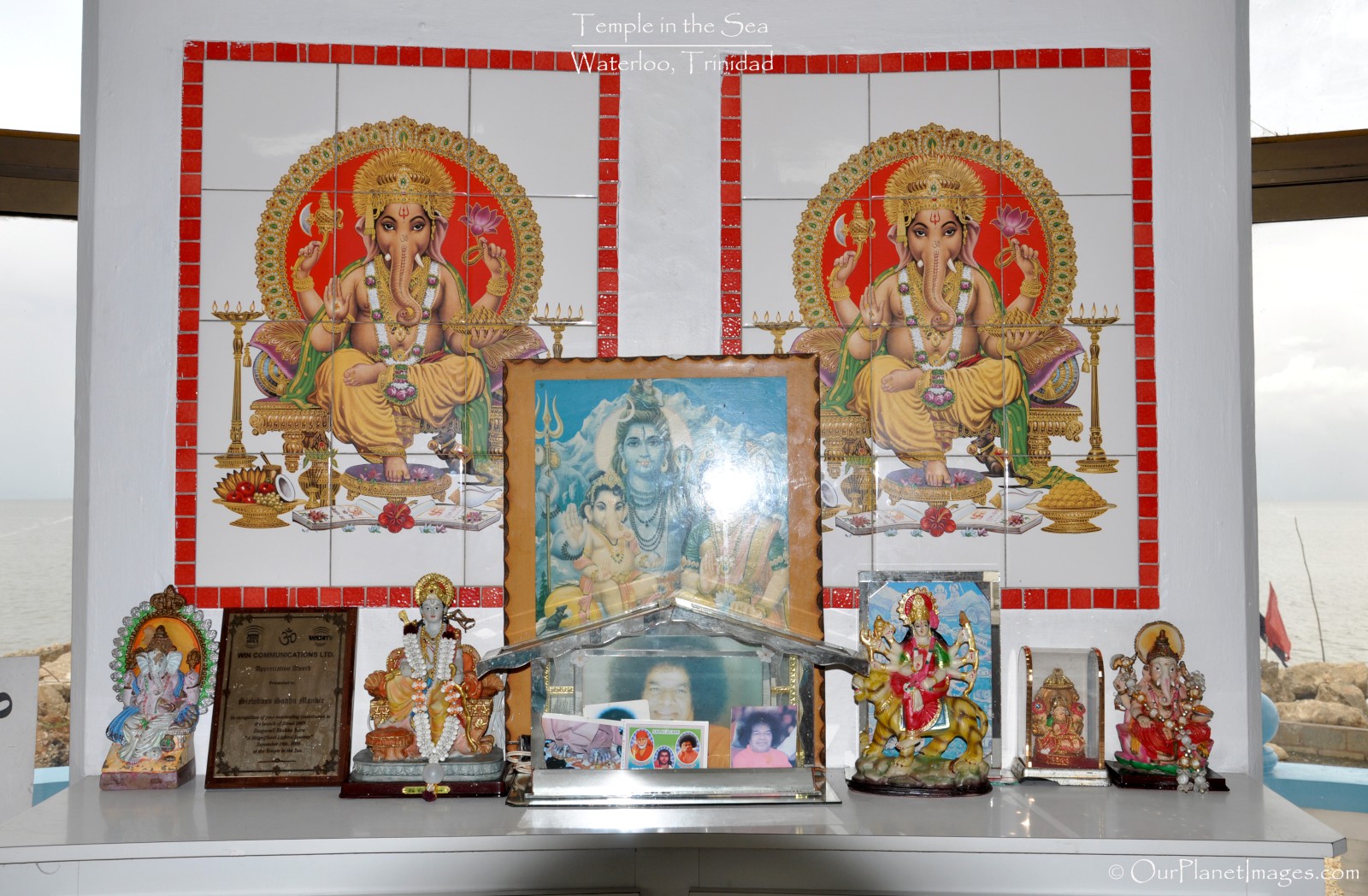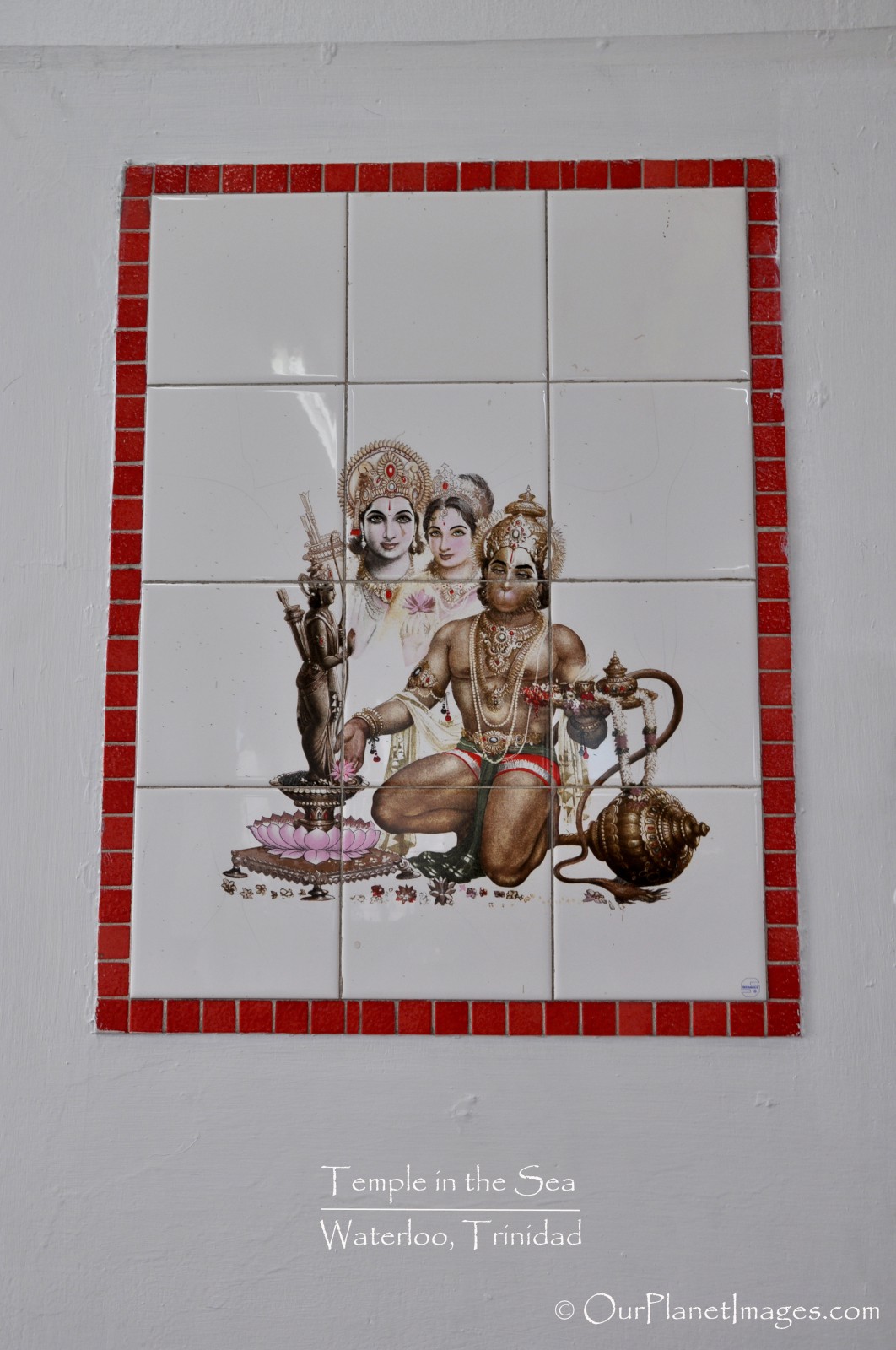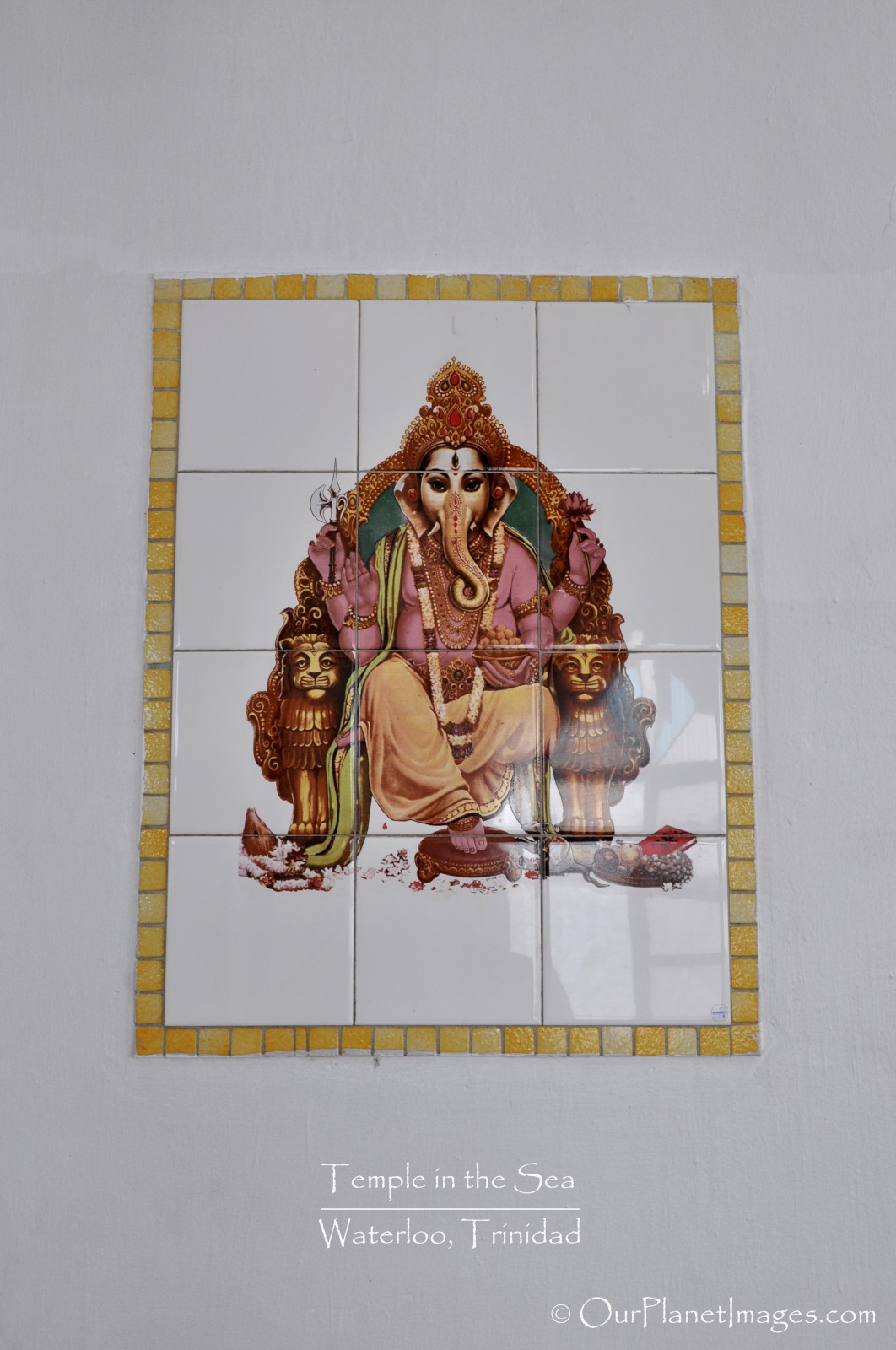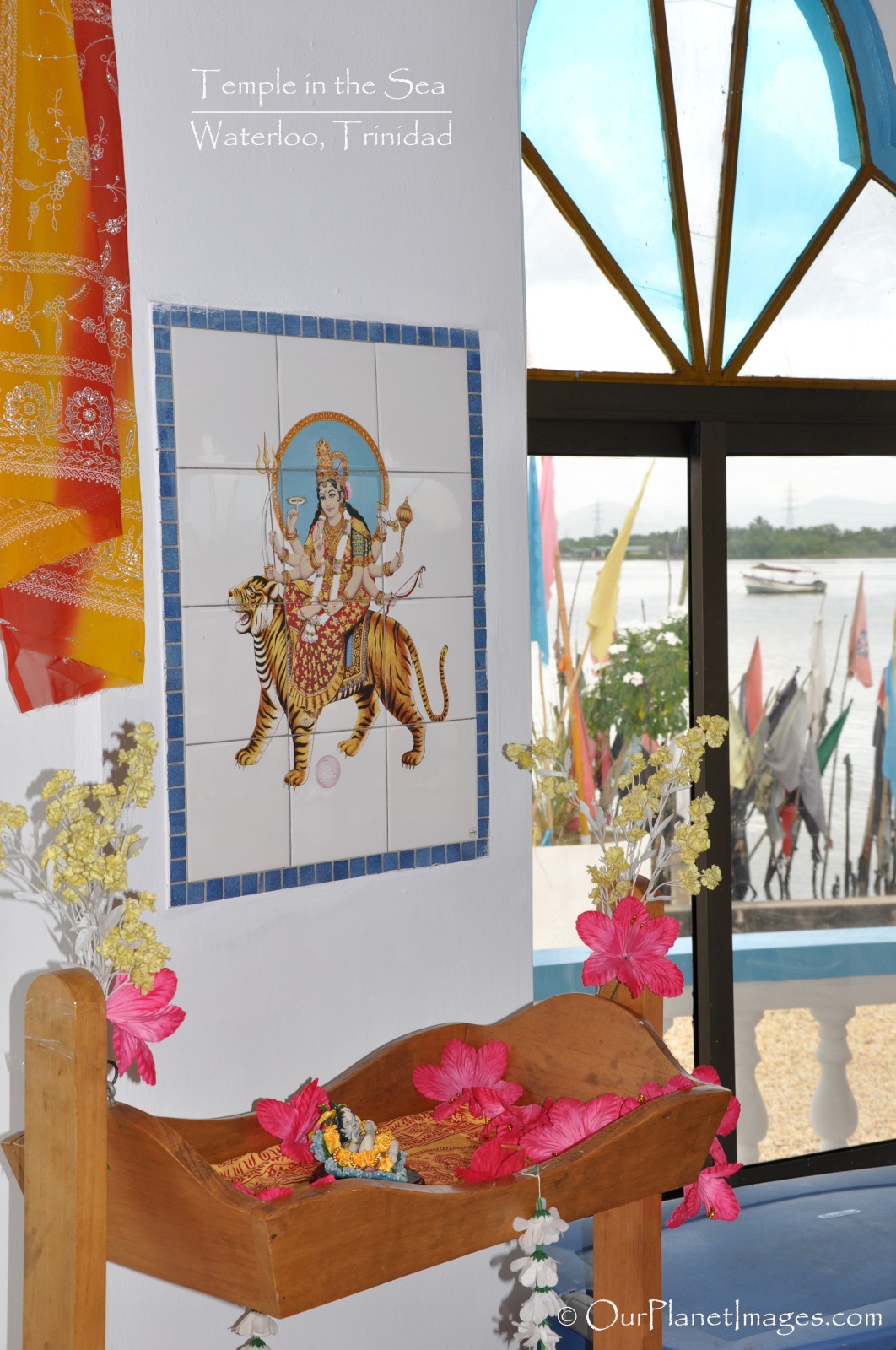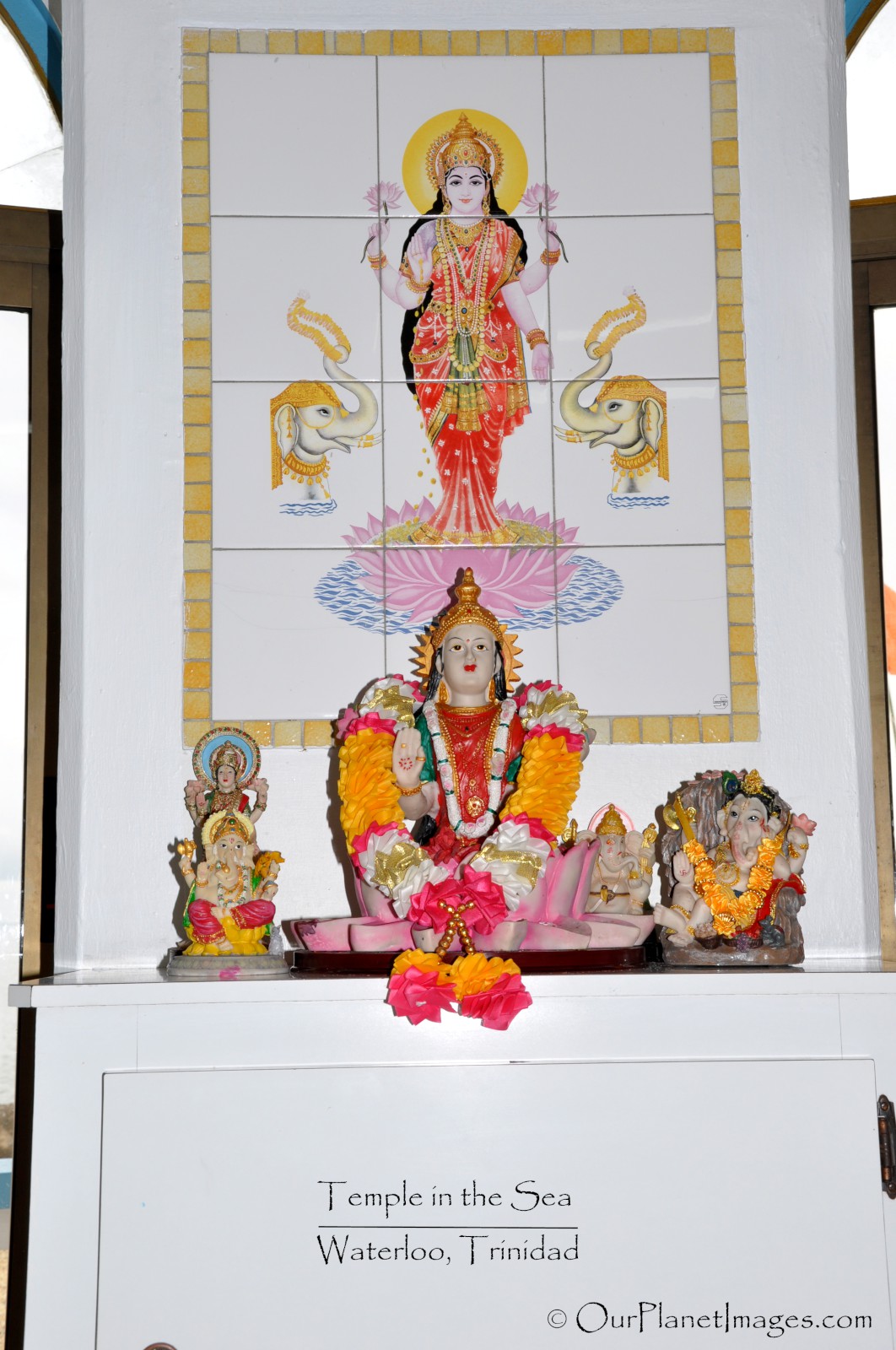 Along the shore both on the mainland and on the island there are lots of colored flags. These can be seen in the following photos.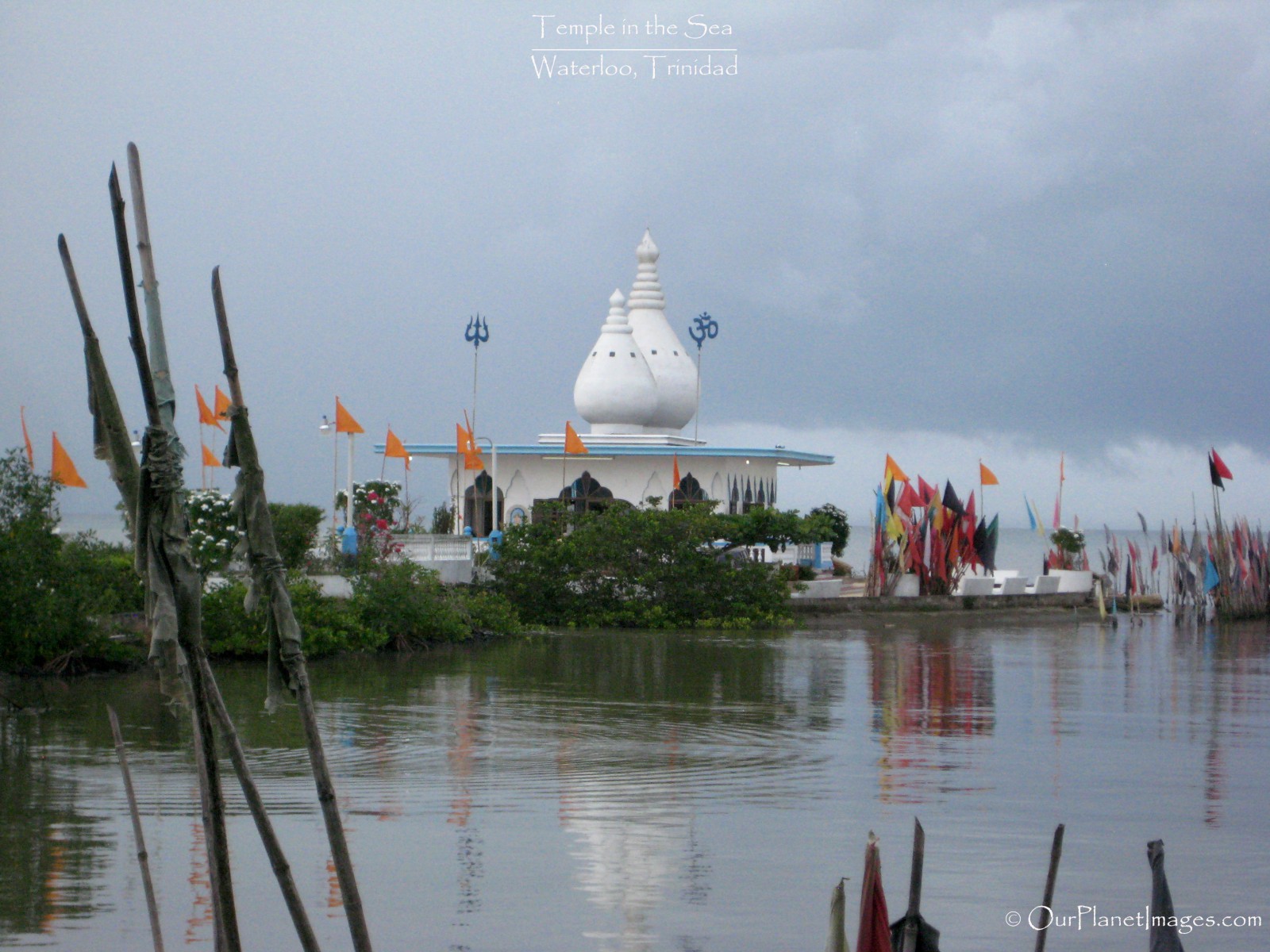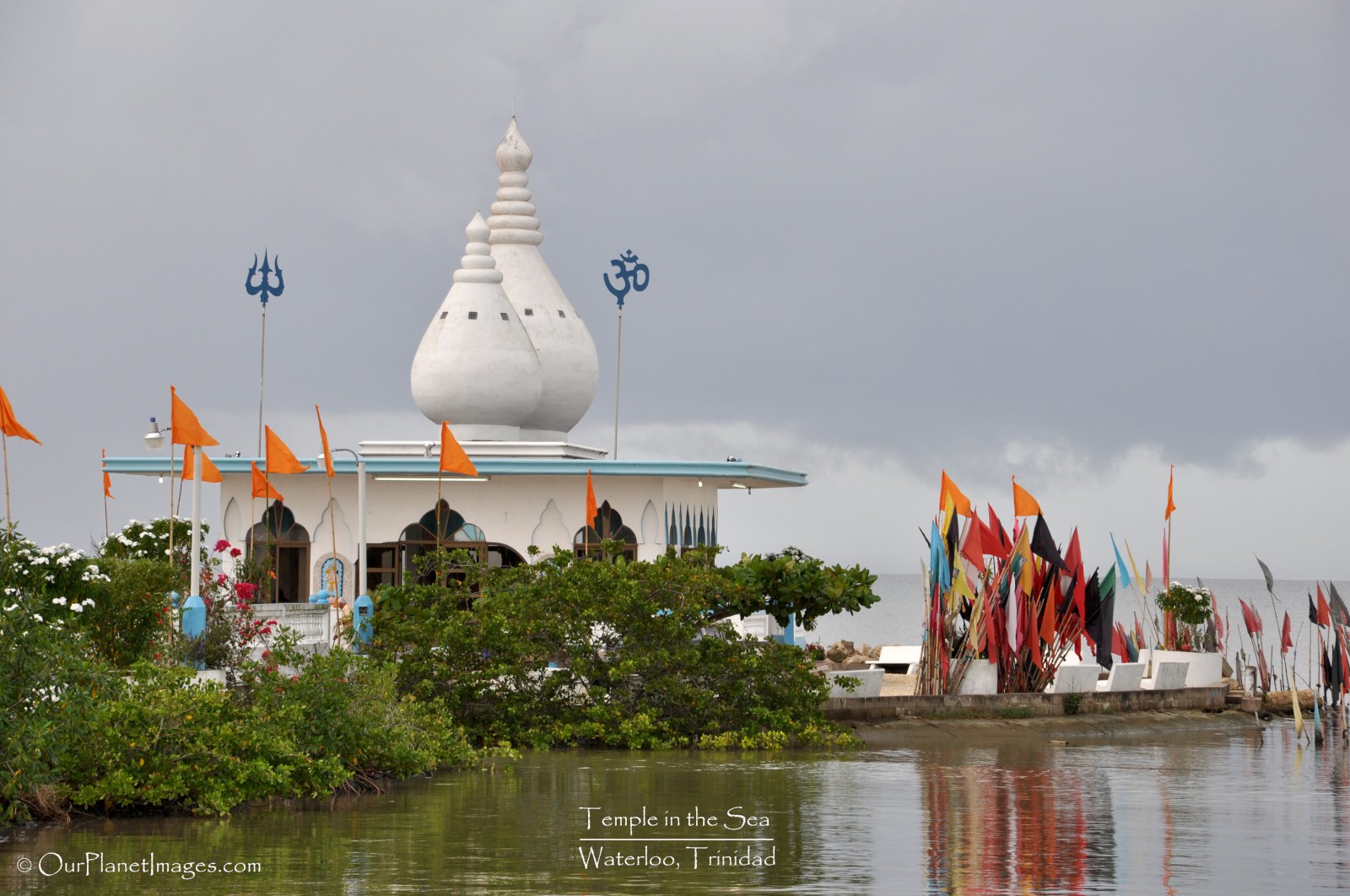 The last photos are two of my favorites. The first is of a row boat tied up in the water with the Temple in the Sea in the background.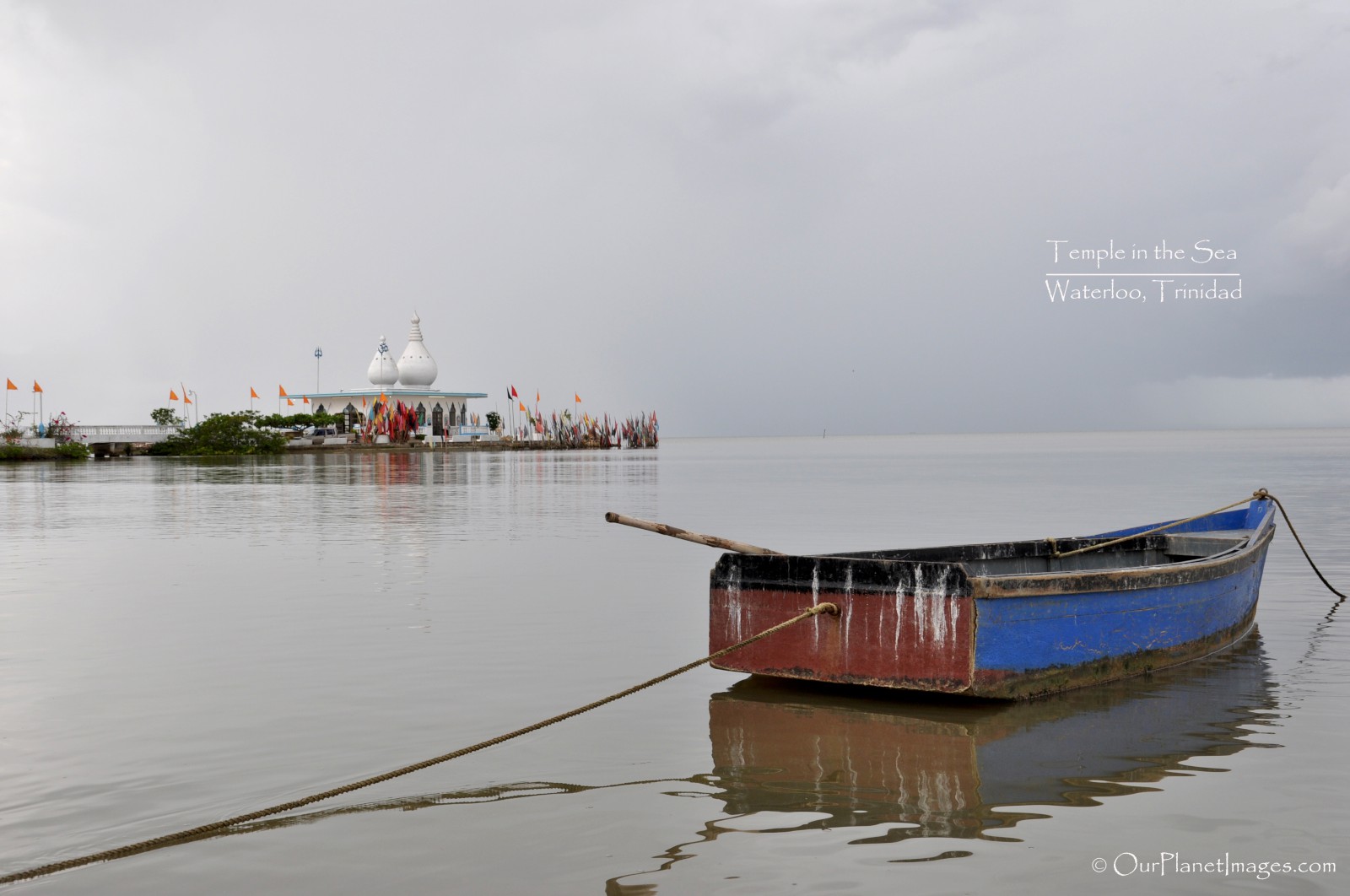 My final photo is of the sun shining from behind a cloud close to sunset.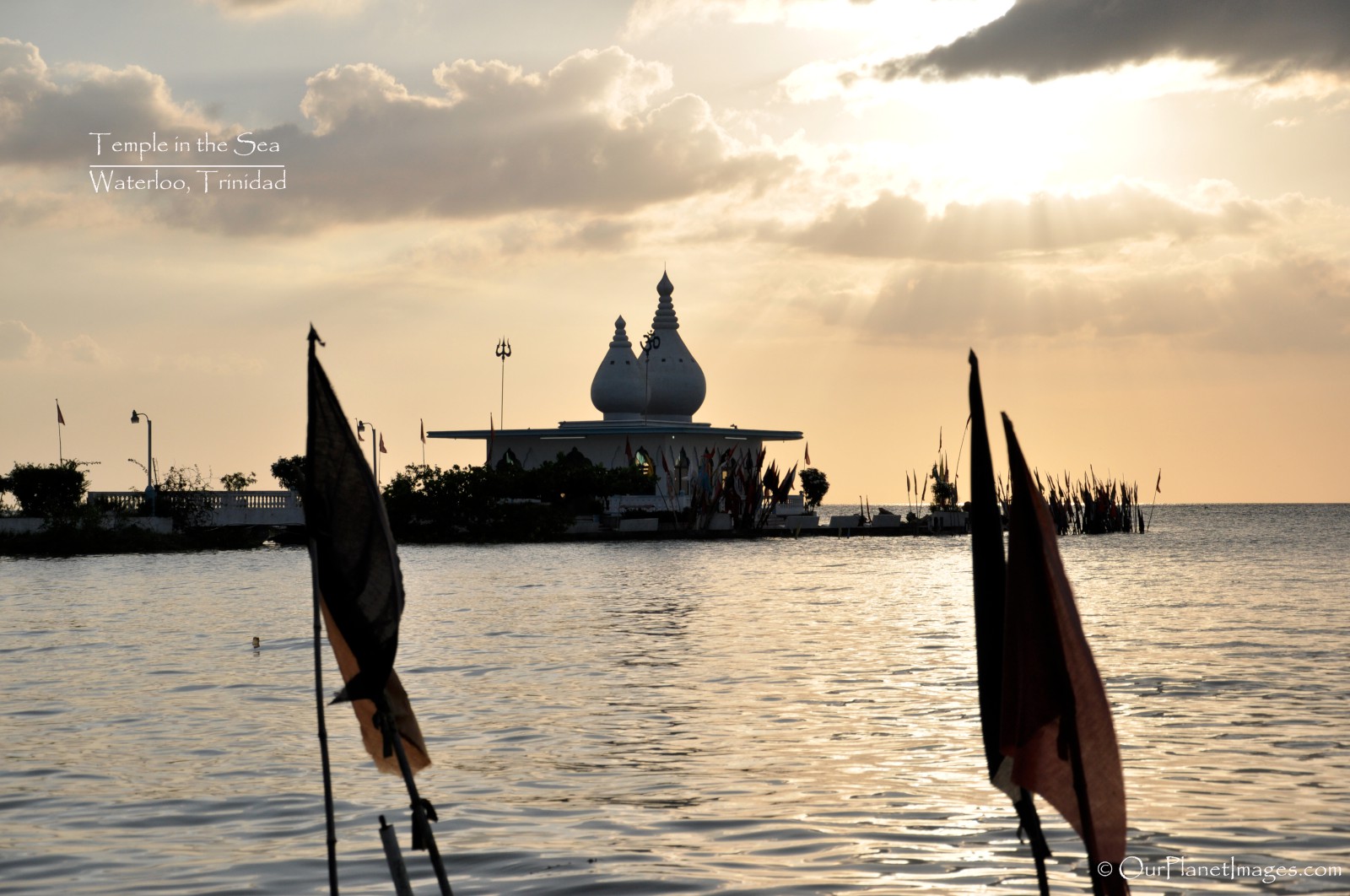 I went to the Temple in the Sea two times while I was living in Trinidad. Both times it was quiet and peaceful with very few people around. That combined with the seaside location makes for a nice and relaxing atmosphere.
I am not familiar with any of the religious aspects of a Hindu temple but I enjoyed seeing all of the colorful flags and all of the flowers on the inside of the temple.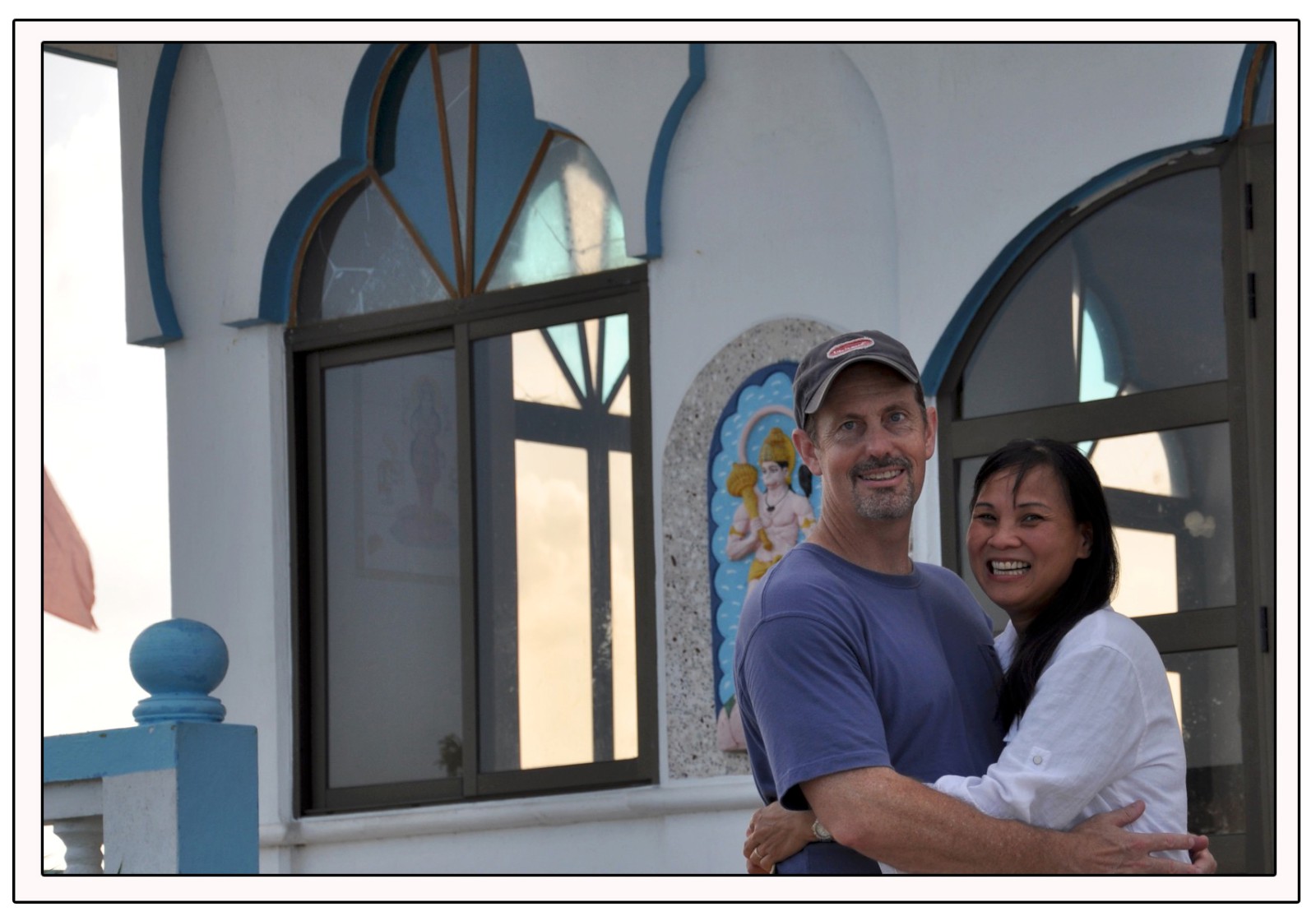 I think the best time to visit is in the late afternoon and stay to see the sun set across the bay.