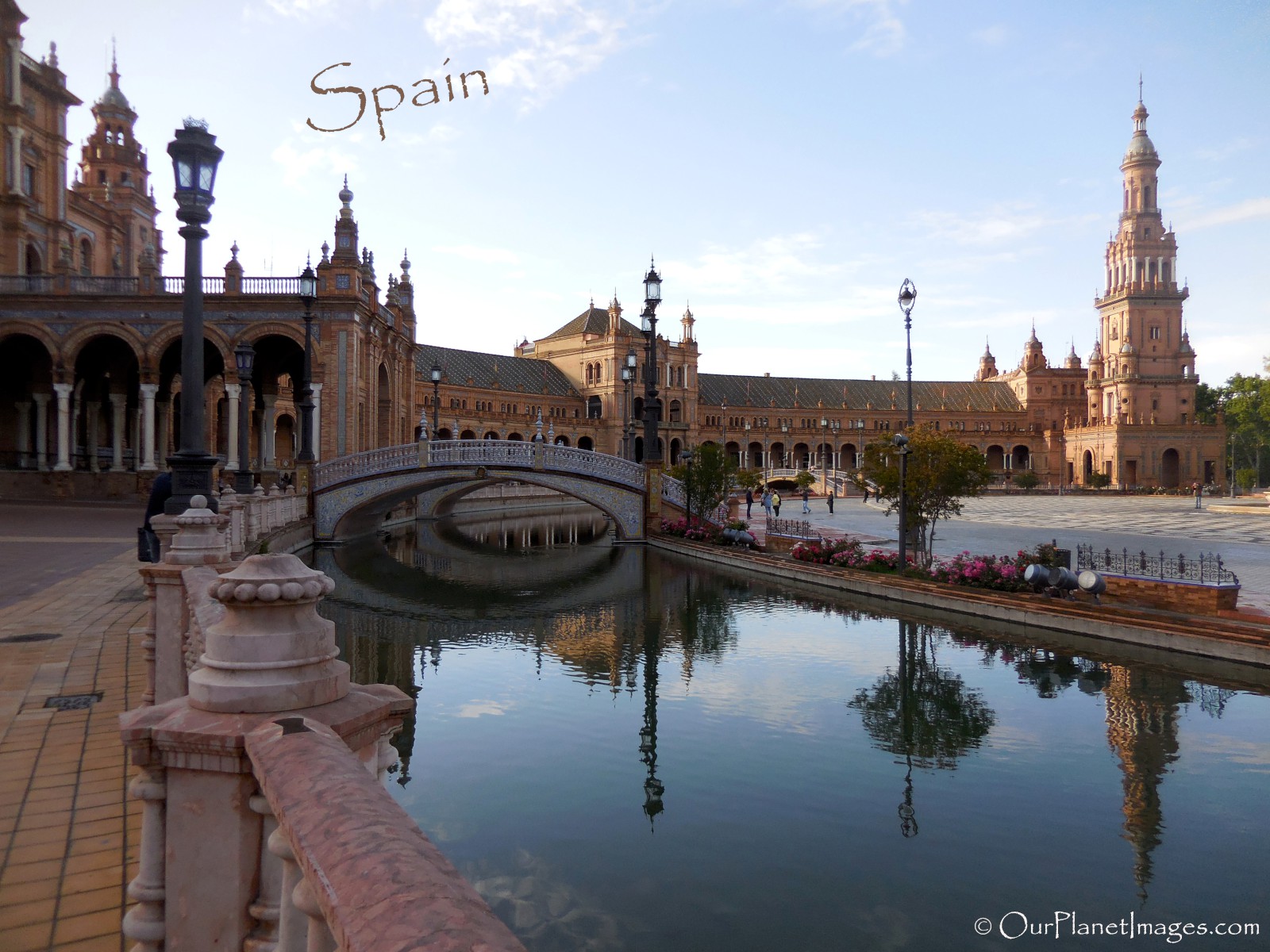 On The Surface . . . .
La Sagrada Familia is probably the first thing that comes to most people mind when they think of Spain but Spain is truly loaded with attractions to see.
Spain has an extensive history which can be seen in the architecture left by those times. Remains from the Iberians, Celts, Greeks, Romans, Moors and Christians can be seen scattered throughout the country.
Spain has a rich tradition in art with works by El Greco, Diego Valazquez, Francisco Goya, Salvador Dali and Pablo Picasso on display in museums. Outside the museums, artistic influences can be seen in the architecture of Antoni Gaudi.
When planning your trip, make sure to reserve some time for going on a tapas crawl and relaxing on the beach in Costa del Sol.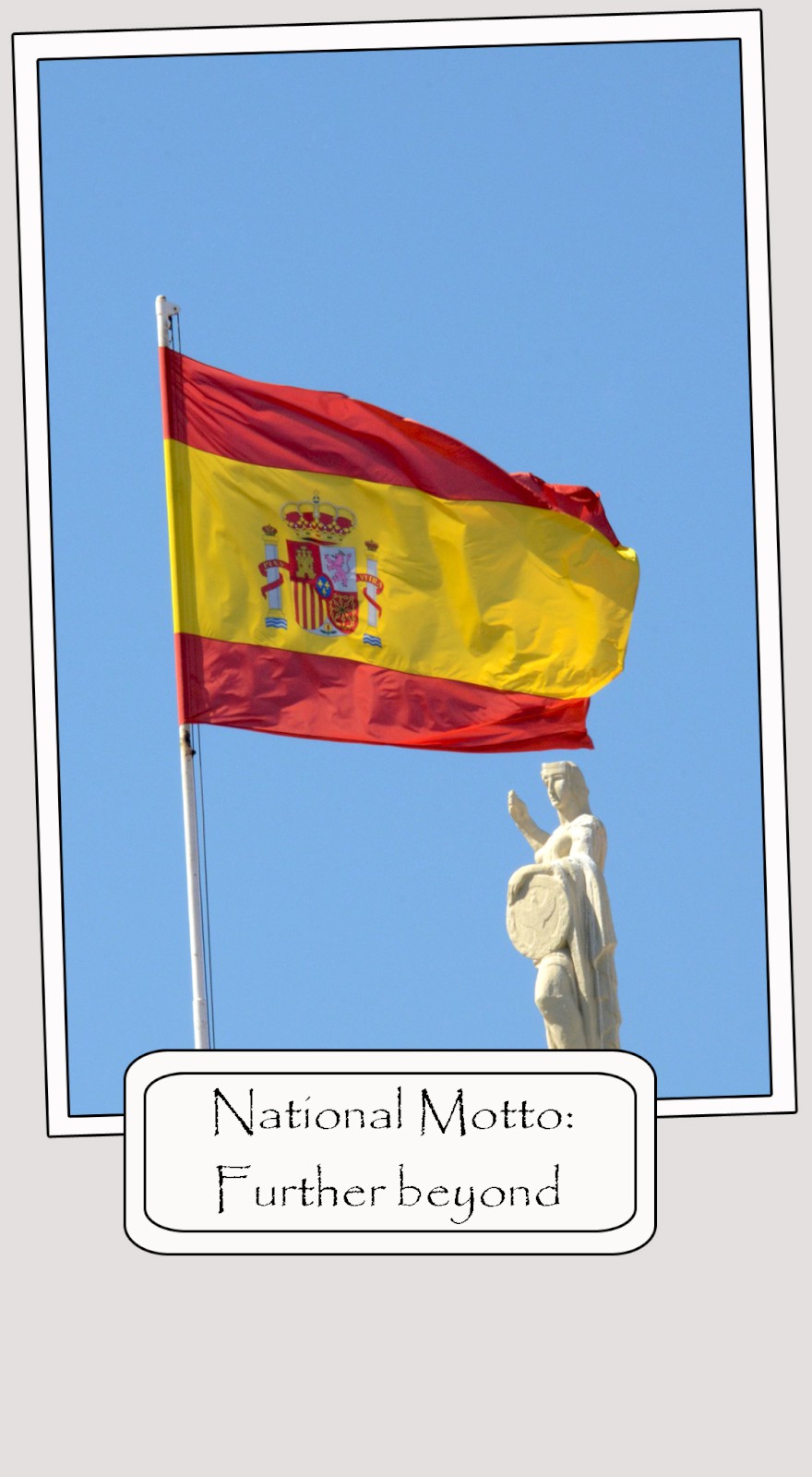 The Basics . . . .
Spain is in Southwestern Europe and is one of the two countries that make up the Iberian Peninsula. It is a beautiful country with many attractions to see and things to do. Spain's countryside ranges from beautiful rolling hills, rugged mountains and large plantations of olive groves. Spain's cities are filled with historical monuments, beautiful parks and world class museums.
The major cities of Madrid and Barcelona are the largest cities in Spain and have the most attractions but some of these cities lesser advertised attractions can be very enjoyable. For me, I think that the parks, neighborhood squares and walking streets are wonderful. Both of these cities have large, well maintained parks that are a nice way to relax and enjoy a day with good weather. Many neighborhoods have open area squares with shops and restaurants but one of my favorite activities is to stroll along some of the walking streets and snack at the vendors shops while people watching.
Visiting Spain is inspirational because it is overflowing with famous examples of creativity. The most obvious are the architectural creations of Antoni Gaudi. Gaudi's most famous works are the Sagrada Familia, Park Guell, Casa Mila and Casa Batllo.
Spain is also home to some of the greatest collections of art in the world. The most famous art museums are the Prado Museum, Guggenheim Museum, Picasso Museum and the Valencia Museum of Modern Art where they display painting masterpieces from artist such as Picasso, Dali, Velazquez, Goya and El Greco.
If that is not enough, while traveling throughout the country it is almost impossible not to notice all of the statues, signs, paintings and murals that are dedicated to the novel by Miguel de Cervantes, Don Quixote.
This page is designed to identify the highlights of everything Spain has to offer a traveler. My posts on individual place to see and things to do will provide more details on those activities. All of my posts on places to see in Spain can be found by going to the bottom of this page and clicking on the button for each city in Spain.
Spain's must see attractions are a mixture of Mediterranean coast line, historical sights, religious sights, inspiring architecture and famous art museums. Many of the must see attractions are located in or near Barcelona but the other attractions are scattered throughout the country and seeing them are essential to fully experience Spain.
The list below are the places that I think should be must see places when visiting Spain. I have visited all of these and I have already made detailed posts about most of these.
Check out all of my posts on places to visit in Spain by clicking on the link to each city at the bottom of this page.
Most of Spain's must see attractions are packed with very fine details. Make sure to allow plenty of time to take a closer look when visiting these sites.

Experiencing Spain . . . .
Must see attractions are an important part of every trip but there is much more to experiencing Spain than seeing the top tourist's sights.
It is hard to see and do everything in a single trip but no one wants to return home from a trip only to find out that they missed out on a great experience just because they didn't know about it. The topics that are identified below are the essentials that I would consider crucial to truly experiencing Spain. Try to include elements of each of these topics when planning your trip to Spain.
Make the most out of your trip by truly experiencing Spain!
Spain has had a diversity historical influences starting with the Iberian and Celtic cultures, then the Romans and later the Phoenicians and the Moorish. All of these historical periods in Spain left their mark in the form of historical sights. Some of my recommended historical sights are the Alhambra Palace, Gothic Quarter, Roman ruins in southern Spain and he Plaza de Espana.
The Alhambra Palace is my #1 "must see" attraction in Spain. The palace is a massive complex with unbelievable architectural details in every building. Between the buildings are tranquil manicured gardens featuring fountains, ponds and aromatic plants.
Not all of Spain's historical sights are from the distant past. One of my favorite sights that I visited was the Plaza de Espana in Seville that was built in 1929 for the Ibero-American exhibition. One of the main features of the plaza are 52 tile frescos representing all 52 provinces of Spain.
I have learnt more about history from visiting historical sights than I ever did in my formal studies. Seeing these sights make history much more real than just learning about something that happened a long time ago.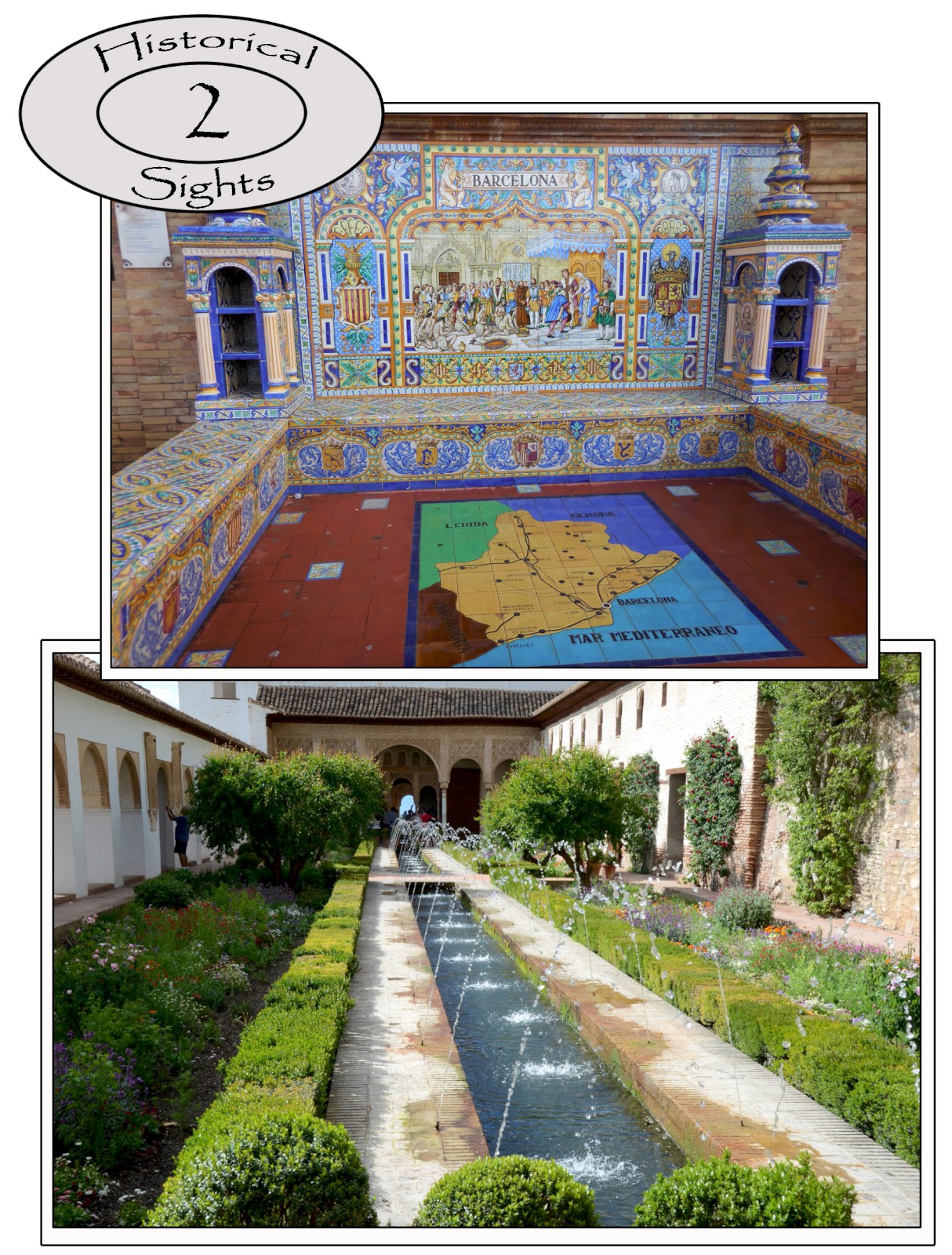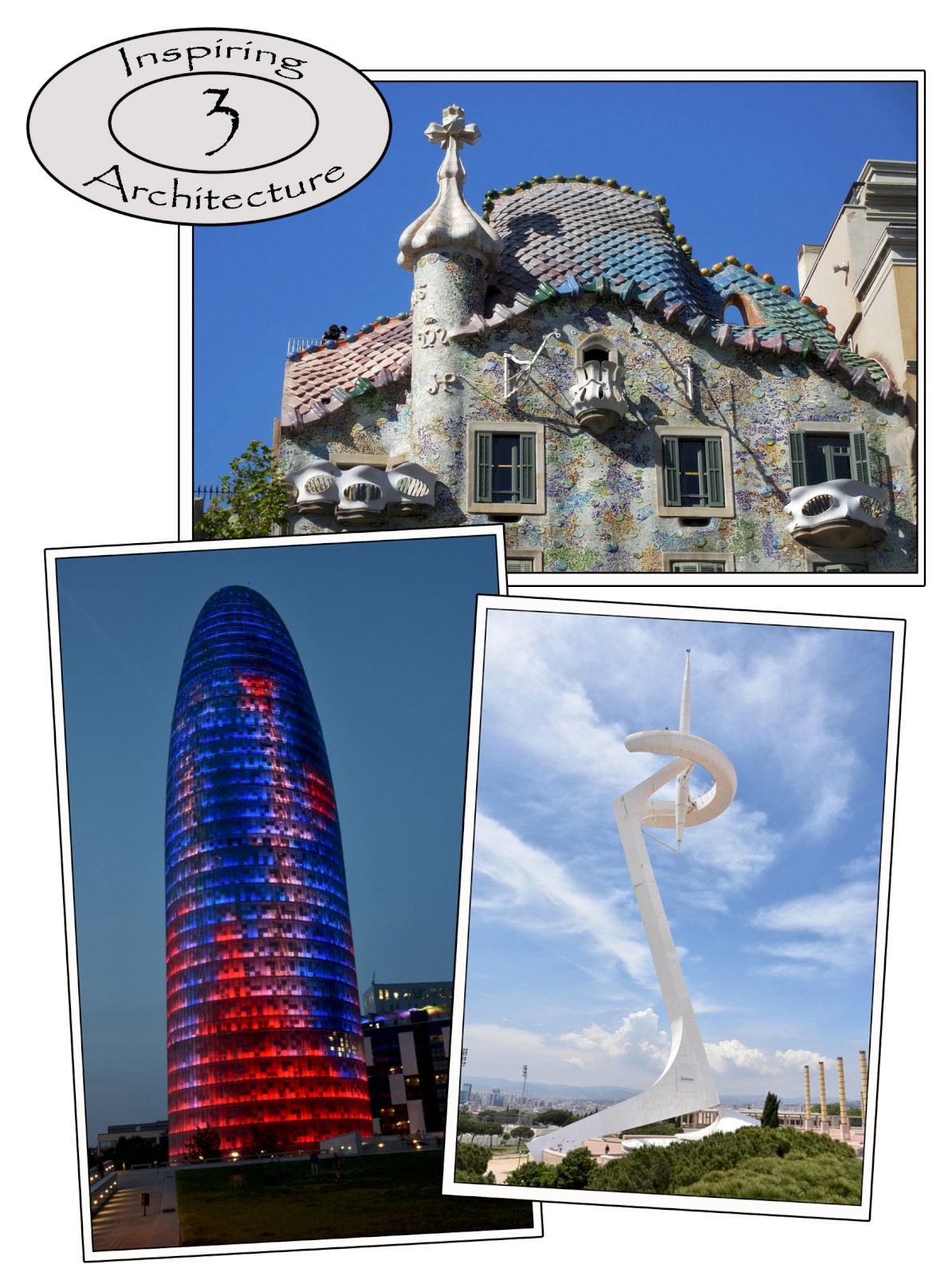 Spain's most famous architect was Antoni Gaudi who created his own style of design that included bright colors, rounded edges and a mixture of textures. Gaudi's most famous works included Casa Mila, Casa Batllo, Park Guell and of course La Sagrada Familia. All of these are located in Barcelona.
Most travelers to Spain will undoubtedly want to see Gaudi's buildings but many travels may not know that Spain is one of the countries in the world with exciting modern architecture. The most famous modern buildings in Spain are the Guggenheim Museum in Bilbao, City of Arts and Sciences in Valencia, Tenerife concert Hall, Metropol Parason in Seville, Torre Agbar in Barcelona, W Barcelona and the Montjuic Communications Tower in Barcelona.
I get inspiration from Gaudi's architecture and from today's modern architecture. I see amazing creativity and personal commitment in these architectural buildings.
Gaudi's architectural works are on every travelers list when visiting Barcelona but don't overlook some of the countries modern architectural works. These new building may not be on the top travel websites but Spain is at the forefront of modern architecture and I think seeing Spain's modern architecture is a part of experiencing Spain.
Spain is home to some of the greatest collections of art in the world. The most famous art museums in Spain are the Prada Museum in Madrid, the Guggenheim Museum in Bilbao, the Picasso Museum in Malaga and the Valencia Museum of Modern Art where they display painting masterpieces from artist such as Picasso, Dali, Velazquez, Hoya and El Greco.
Even if spending precious vacation time touring art museums is not part of your itinerary, it is easy to see the impact that Spanish artists have had on the architectural design and style of the modern buildings in Spain.
Additionally, when traveling throughout the country it is almost impossible not to notice all of the statues, signs, paintings and murals that are dedicated to Don Quixote, the character in the novel by Miguel de Cervantes.
The list of famous artists in Spain spans a time frame of almost 500 years. Setting aside some time to see some of these artists' works is an essential part of experiencing Spain.
Spain has been a cross roads of several religions. Jews, Muslims and Christians have had significant settlements in Spain and each of these religions have left their mark in the form of monuments, customs, traditions and religious sights.
Some of the most famous sights are:
Cathedral of Seville – The third largest Catholic church in the world after St. Peter's Basilica in Rome and St. Paul's Cathedral in London. It also claims to be the location of the tomb of Christopher Columbus.
Sagrada Familia in Barcelona – One of Antonio Gaudi's most famous works which started in 1882 but is still unfinished.
Mosque of Cardoba – One of the oldest remaining structures from the time Muslims ruled in Spain. It was built in 784 but was converted to a Roman Catholic Church in 1236 when Christians gained control. The church reflects architecture of both Muslim and Christian.
Synagogue of Santa Maria la Blanca in Toledo – This synagogue has a unique design as it was likely built by Moorish architects for the Jewish community. The date that it was built is unknown but it is possible that it is the oldest standing synagogue in Europe.
Obviously, there are many more religious sights in Spain but these provide a glimpse into the religious history of the country.
Visiting religious sights might not be for everyone but many of the sights are worth seeing solely for the beauty of the facility. Additionally, it will help to gain insight into how people of different faiths practice their faith and what it entails.
Spain has more than 1000 miles of coastline along the Mediterranean with stunning beaches, beautiful blue water and over 300 days of sunshine every year.
Barcelona and Valencia are two of the largest cities in Spain with lots of activities that might make you forget that they are coastal cities with beautiful urban beaches. Urban beaches are prefect for taking a break from sightseeing to spend a relaxing the day at the beach. Playa de La Barcelona (in the bottom photo) has it all with a beautiful beach, tiled boardwalk for taking a leisurely stroll along the ocean, and lots of beach front restaurants to enjoy tapas and watch the sunset.
If you are looking for more than a day at the beach then the Spanish coast has many seaside towns for beach lovers who like to laze on the beach during the day and enjoy the Spanish nightlife at chic nightclubs, lively pubs and seafront bars.
As an alternative to being right on the beach, the Spanish coast has many places where the mountains merge with the sea, creating cliff side views of hidden coves with clear blue water. In these areas the beaches of golden sand alternate with small coves of boulders, gravel and rocks. These areas provide separation from the beach crowds but still allows for plenty of enjoyment from the Mediterranean Coastline with stunning ocean views.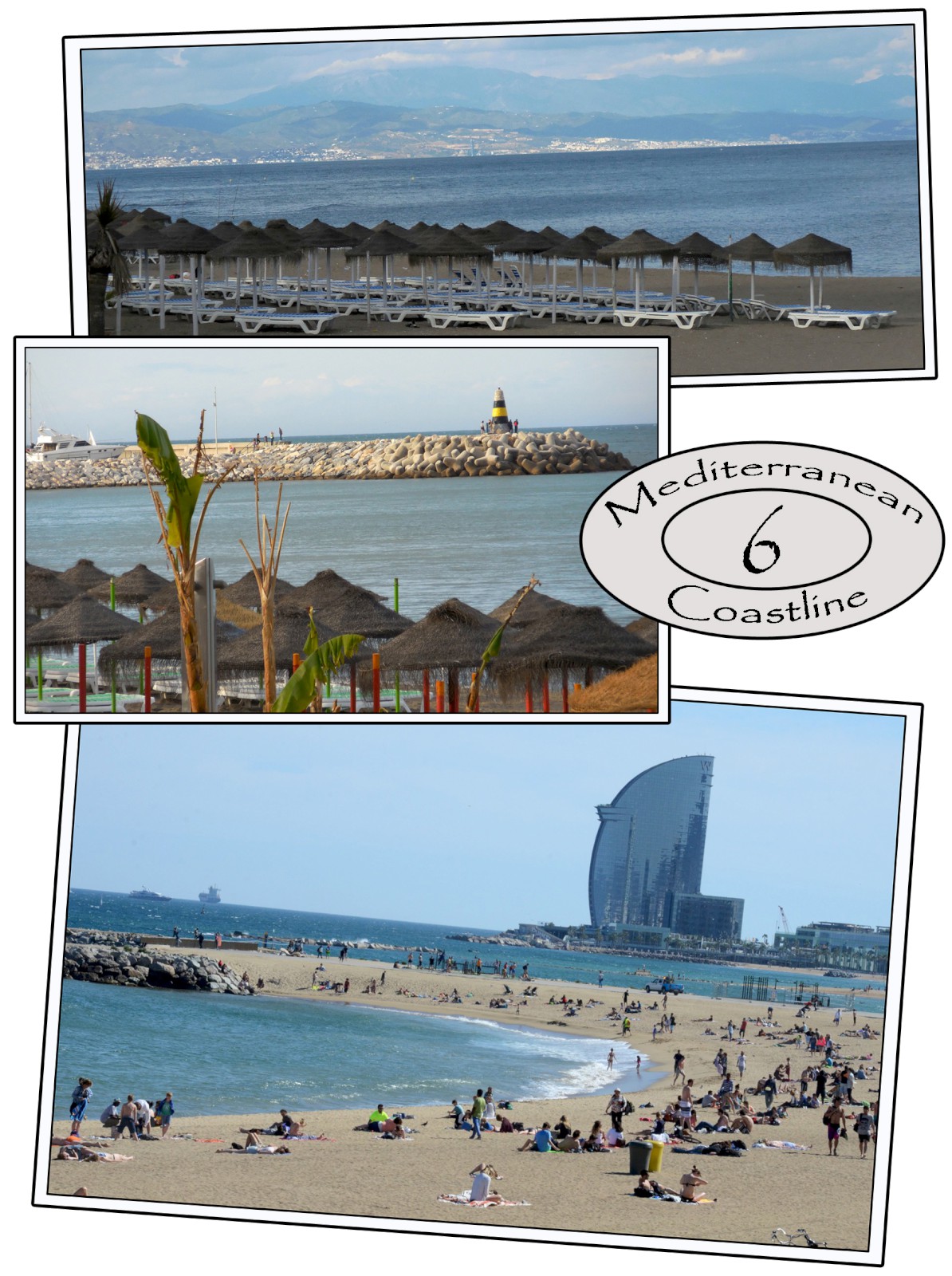 A Taste of Spain . . . .
Spanish food is known for using high quality locally grown produce. I won't go into too much details on Spanish foods but some of my favorite Spanish foods are shown below.
Don't Leave Spain without eating these foods!
Paella is a rice dish that originated in Valencia but is served throughout Spain. Originally paella used chicken and rabbit but seafood paella is also common.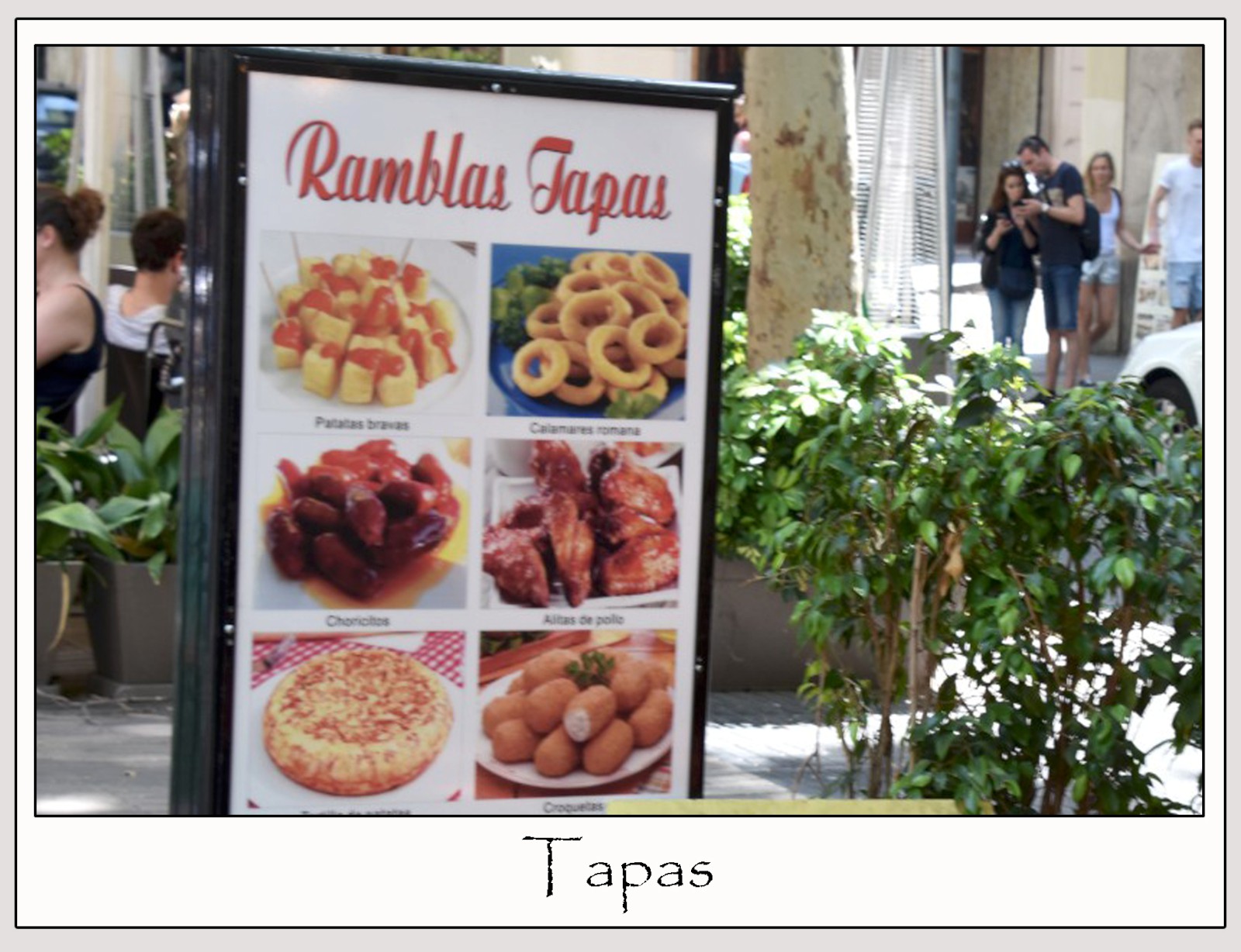 Spanish Tapas are similar to appetizers but are really side orders to eat while drinking.
Sangria is a drink made of red wine and chopped fruits. Fruits that are normally used are apples, oranges, pears and lemon juice. The cut fruit is added to the wine and allowed to chill for a minimum of 3 to 4 hours.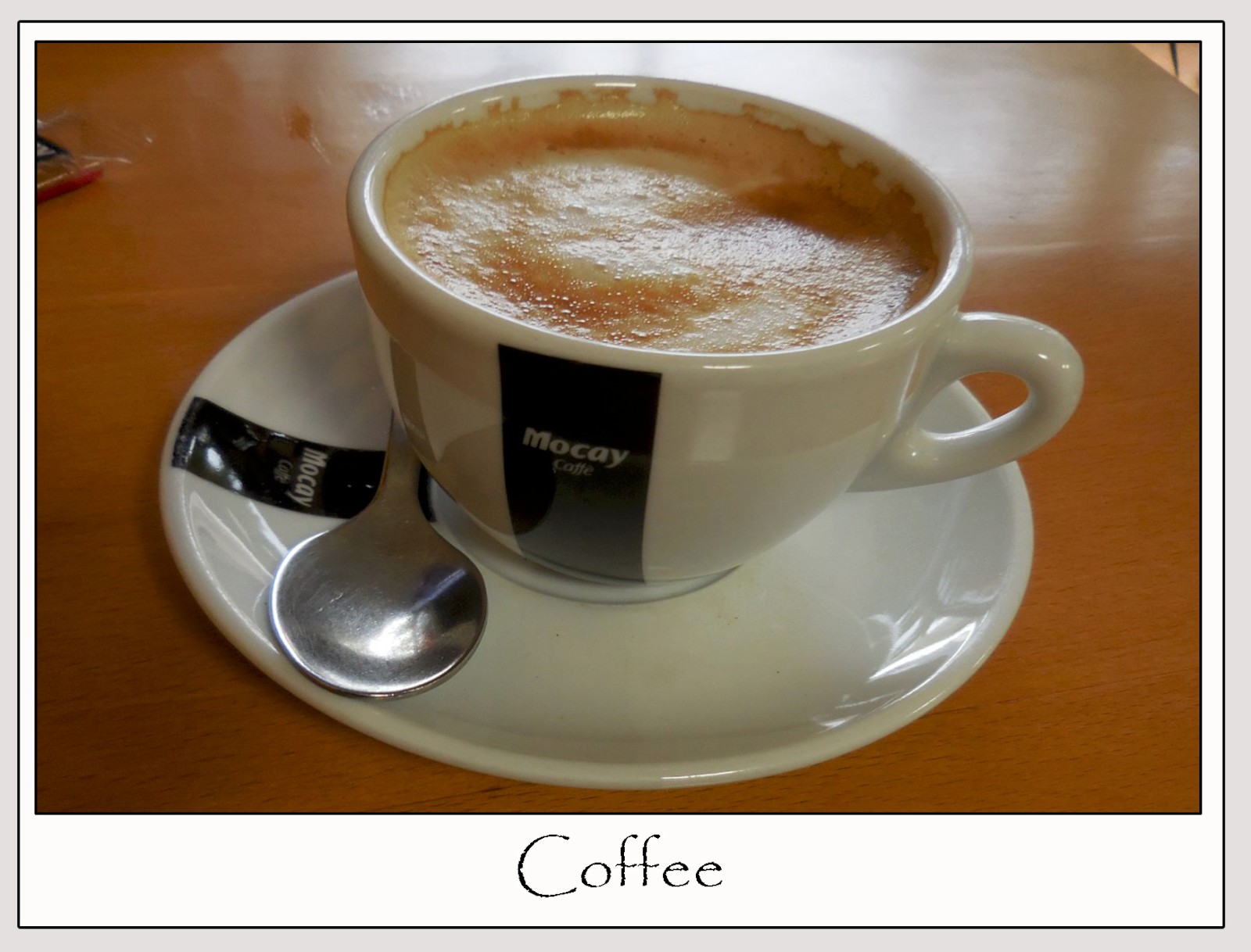 People in Spain are passionate about the quality, intensity and taste of their coffee. There are various kinds of coffee in Spain and the most popular are:
• Solo – This is essentially a milk-less expresso.
• Cortado – This is a solo with a small amount of milk.
• manchado – This is coffee with lots of milk. Similar to the French café au lait.
• Caffè latte – This is coffee with milk but it normally has less milk than an American coffee.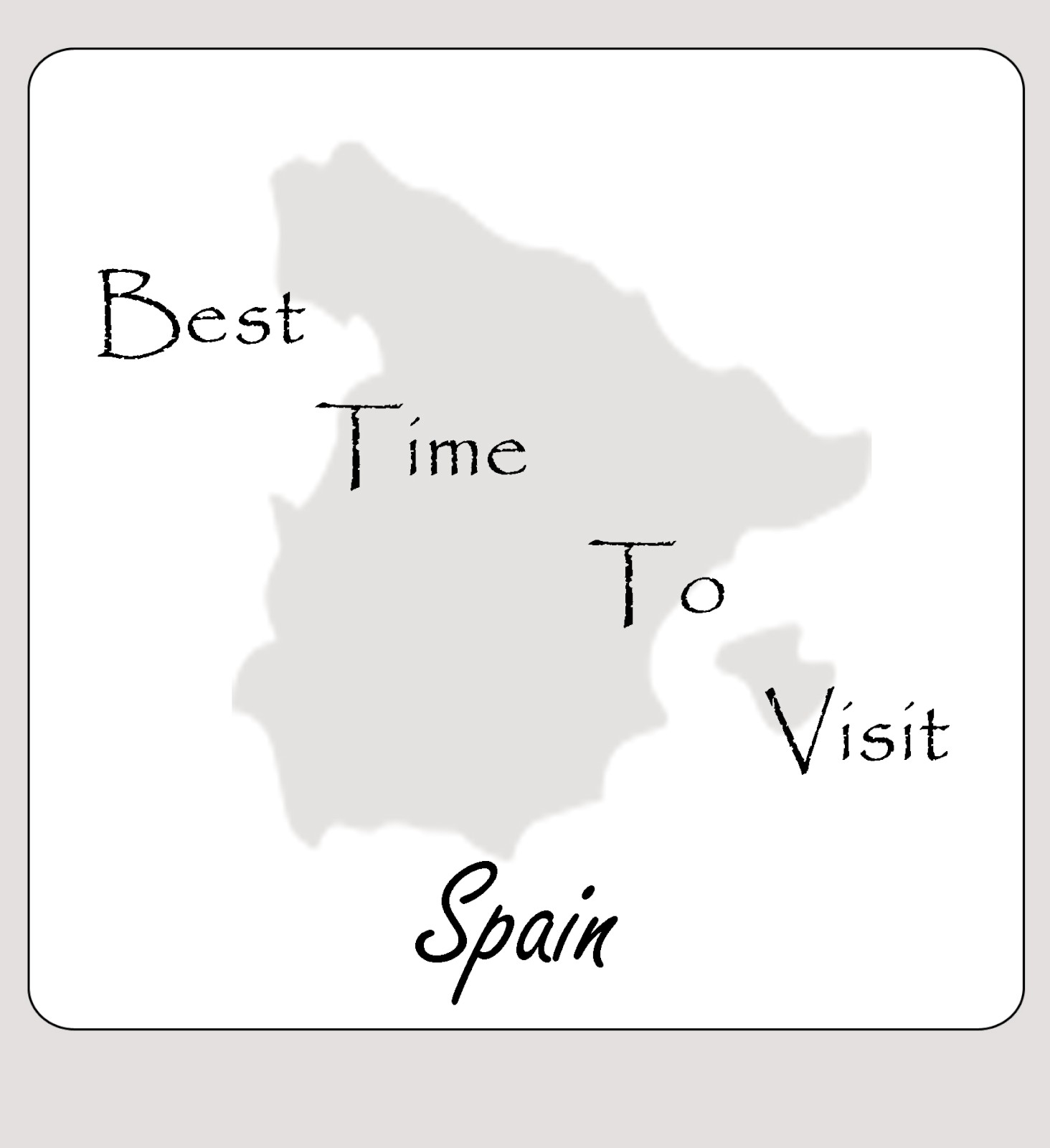 When I start to plan a trip I always consider three factors that help me to determine the best time to travel. These factors are weather, crowding and Holidays.
Being in an out of town location during bad weather conditions can destroy a trip.
Being in a vacation location during peak travel time when it is over crowded can ruin a trip as much as bad weather will.
Traveling to a location during a local holiday can make everything crowded and higher priced but being there during the holiday might be the entire purpose of the trip.
Spain Weather
Spain is a sunny country with an average of 300 day of sunshine per year. The temperature is mild but there are still differences depending on the seasons and area of the country. The mildest temperatures are in the spring and fall. Maximum temperatures are during the summer months of July and August which are hot and dry throughout the whole country. The coldest temperatures are during the winter months of December through February which are the months the most rain, particularly in the northern part of the country.
Peak season
The peak tourist season in Spain is from mid-June to early September.
Holidays
Spain has a large number of holidays and many of them are not on a fixed day. It is best to check the holiday schedule for the year that you will be traveling and determine if that is a time that you want to be in Spain or if it is a time that you want to avoid.
My Recommendation
My recommendation for the best time to visit Spain is during the spring from March to May or during the fall from September to November. During these times the crowds are smaller, the hotel prices are cheaper and the weather is usually beautiful.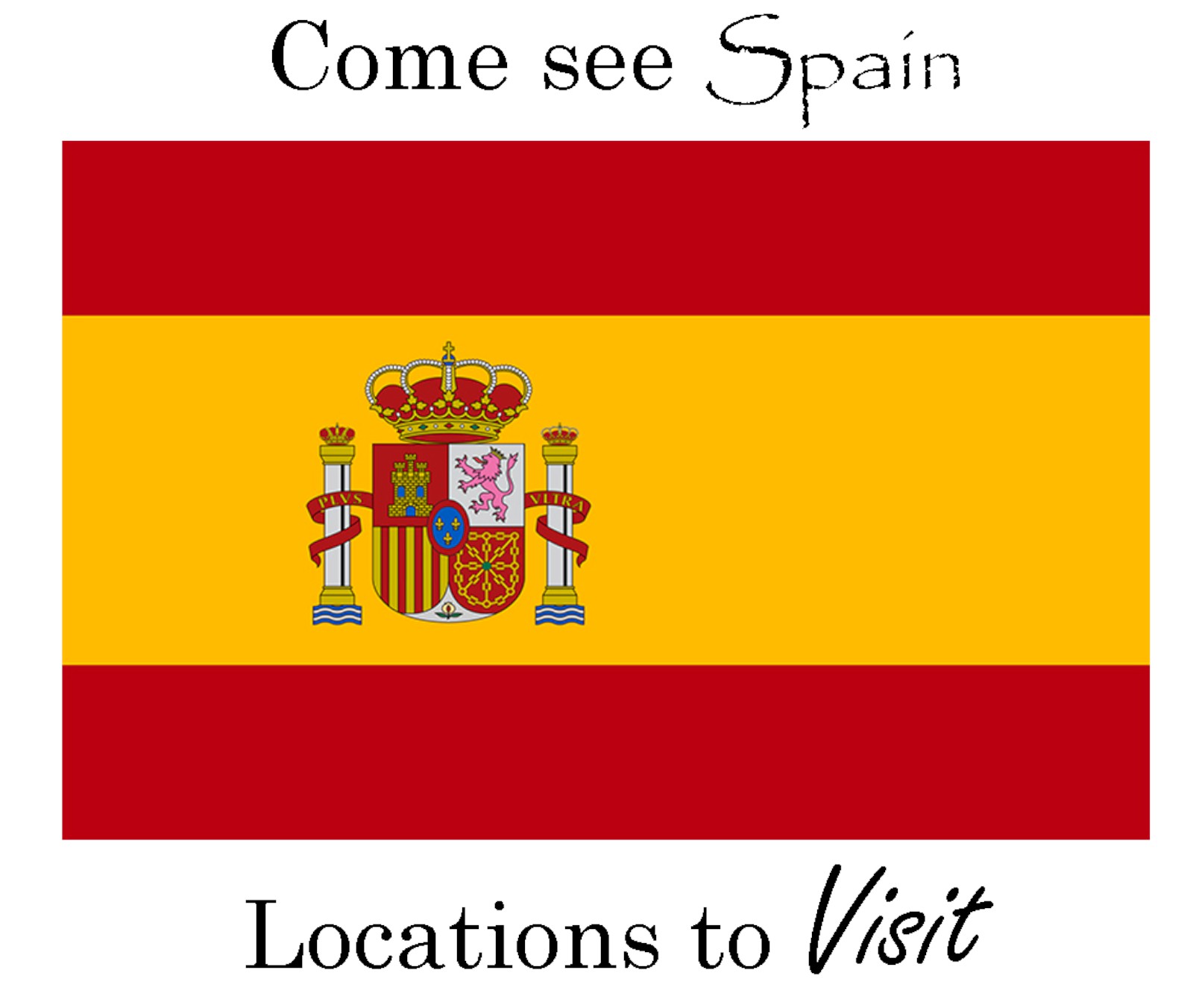 During my visits to Spain I have seen many of the tourist sights and many places that are unknown to most tourist.
I have made many posts in my blog about places to see in Spain. Each post provides detailed information about the place along with a series of photographs designed to provide a better understanding of the topic.
My desire for my posts is to provide more information than is normally found about each topic so that travelers will be able to decide if they want to include that place in their trip.
The posts that I have written along with a brief description of each location can be seen by clicking on the buttons below.