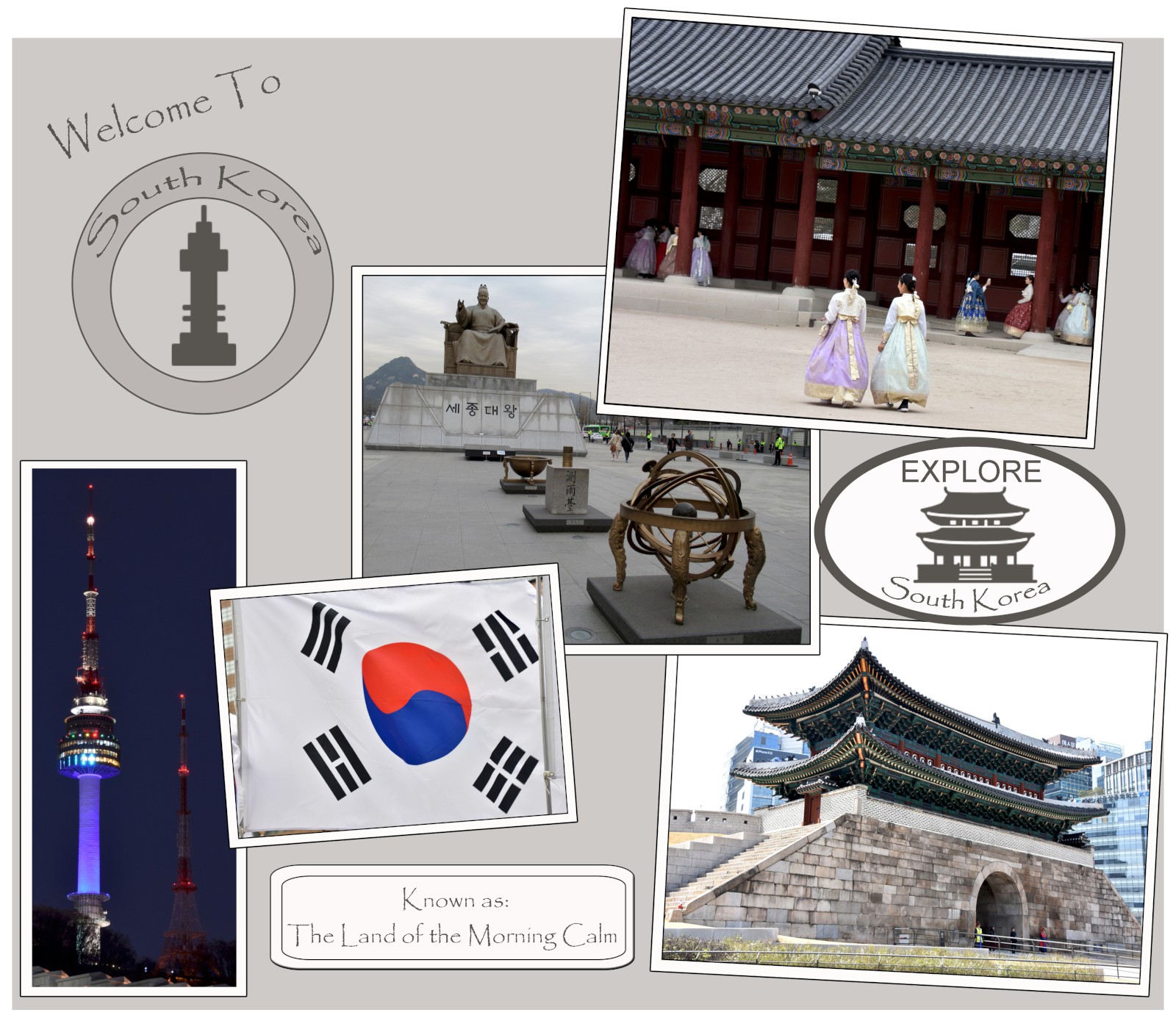 South Korea, also known as the Republic of Korea, is a modern society with an ancient historical cultural. It has modern megacities and is one of the major economies in the world which is also one of the four "Asian Tigers" along with Taiwan, Hong Kong and Singapore.
While South Korea is a thriving modern country, its ancient roots dating back over 2000 years are easily seen because many of the top historical sites in South Korea are located in the heart of the central business district of Seoul.
As a tourist destination, both the modern and ancient can easily be experienced. It has sprawling modern cityscapes, efficient public transportation, contemporary nature filled parks used as multifunctional public spaces, vibrant shopping districts and major theme parks. Alternatively, there are grand palaces, villages with traditional architecture, serene temples, royal tombs, remnants of city walls and ancient guard gates plus picturesque landscapes.
South Korea is a location where visitors can experience the harmony between its modern society and its historical culture.
Many of South Korea's "must see" attractions are located in or near Seoul making it easy to see many sites is a short period of time.
The Gyeongbokgung Palace is my number one recommended site to visit in the country. It is the largest of the five grand palaces built during the Joseon Dynasty. The palace complex covers a large area with over 300 buildings within the complex. Many of the Korean people visiting the palace dress in traditional Hanbok clothing which gives an authentic feeling to visiting the palace.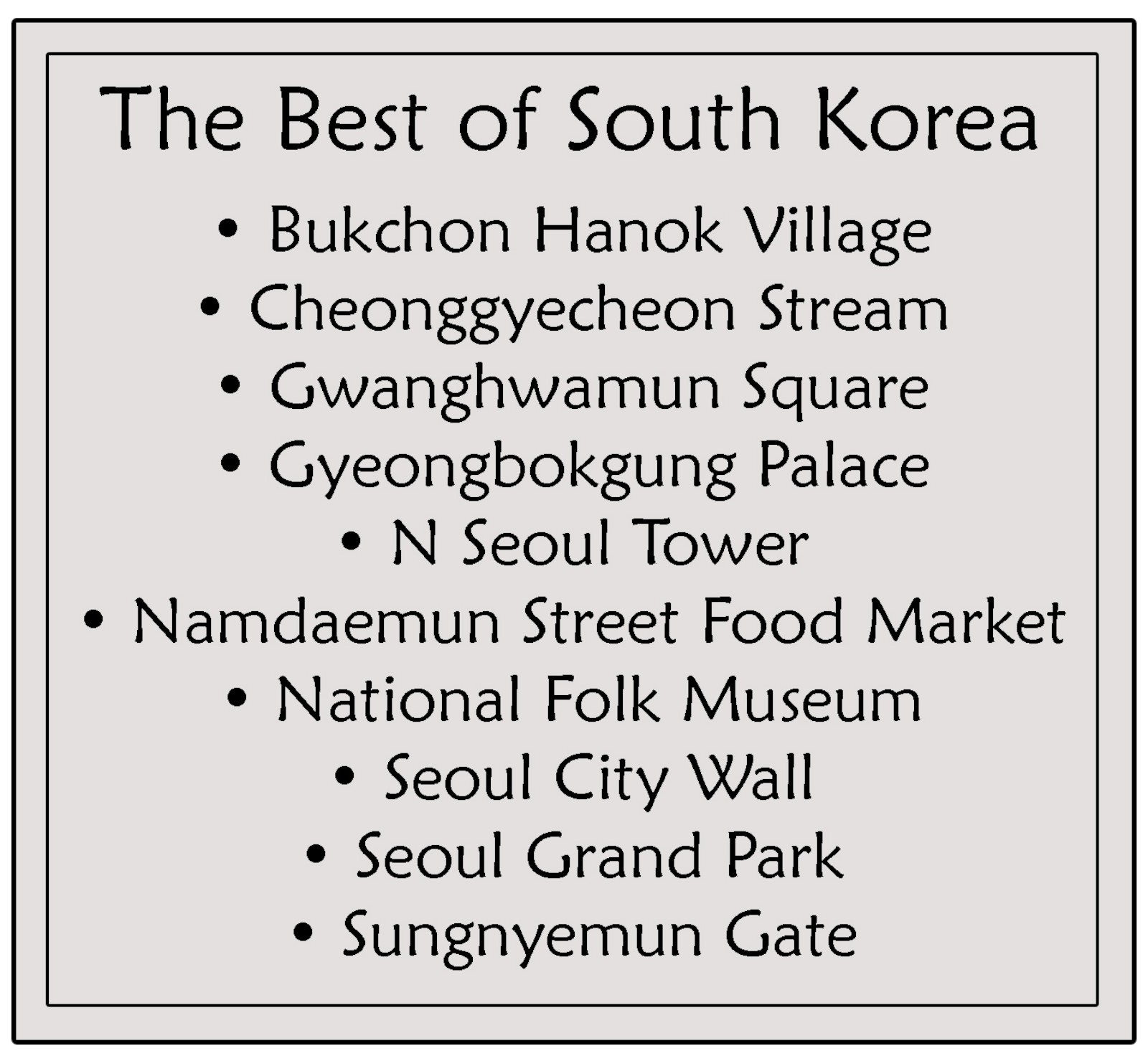 When I visit a city with a large tower, I always enjoy going to the top so I can get a view of the city. It helps me to feel like I know the city better than just seeing it from the ground level. The N Seoul Tower is located on the top of a hill in Namsan Park. In addition to having a great view of the city the tower changes color at night to inform the public about the air pollution level that is currently being measured in the city. The colors (blue, green, yellow and red) indicate whether the air outside is safe to breathe or if it is polluted.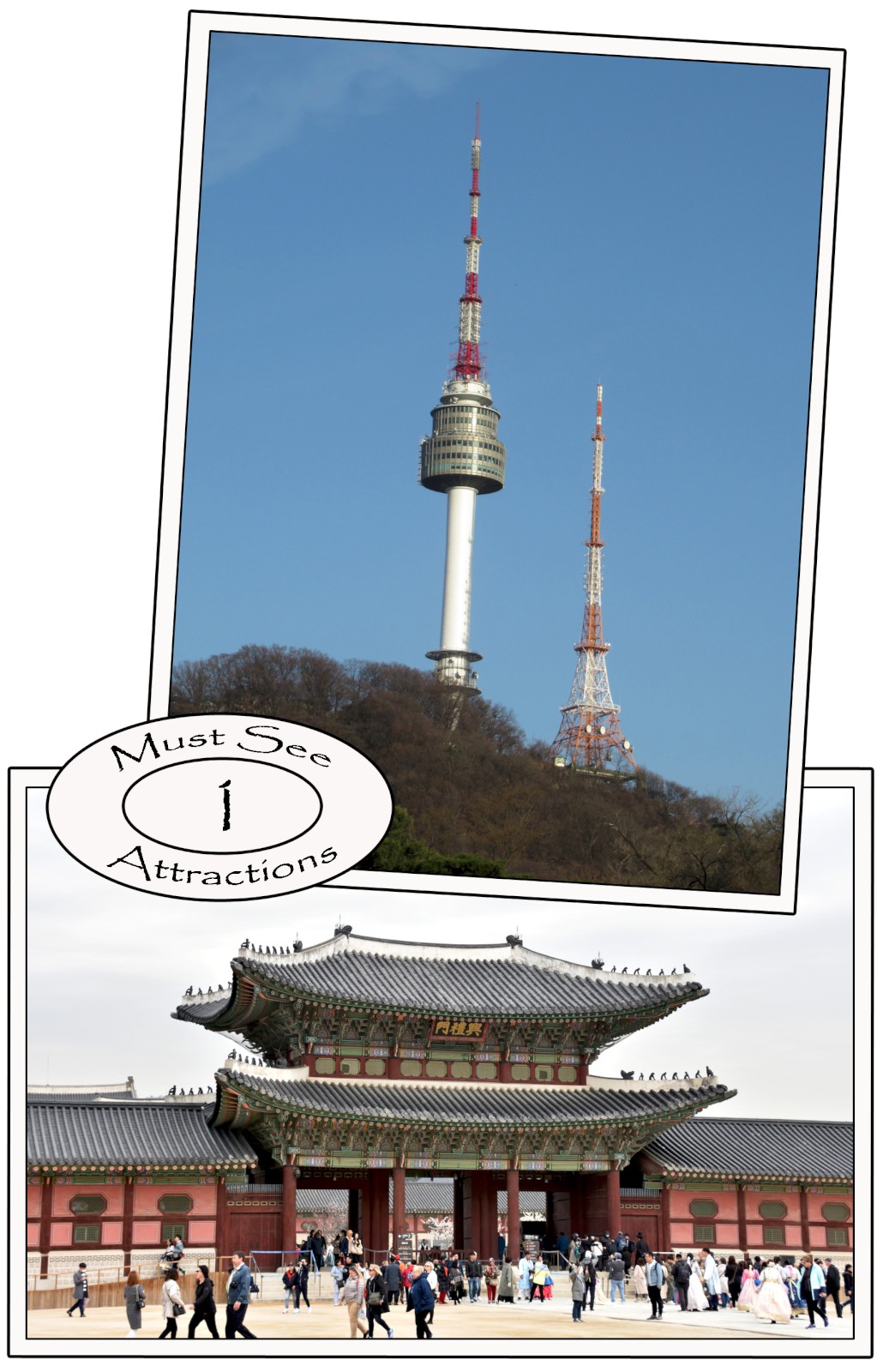 Many of South Korea's top attractions are historic and distinctive but don't miss out on tasting the local Korean food at the Namdeamun Street Food Market.
I will be making more posts on things to do in South Korea, so check back later to see my future posts on South Korea.