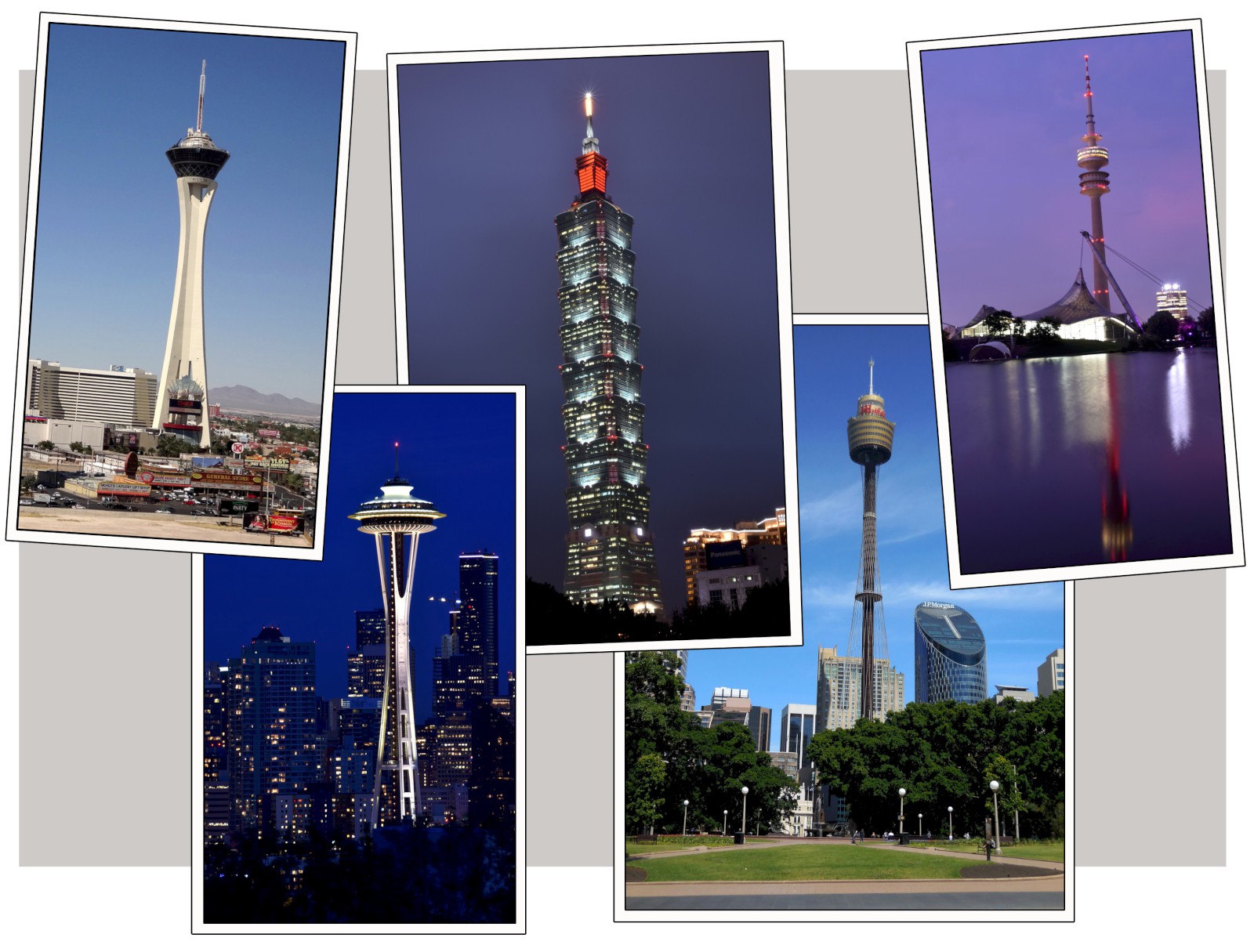 I am mesmerized by all of the towers around the world. I always try to see and go to the top of every tower when I visit a city that has a tower. I enjoy seeing the view from the height of the tower. I normally go in the late evening and stay until after dark because I like seeing the view in the daylight and at night with all of the surrounding lights.
Normally, when a city has a tower, the tower is the defining building in the city's skyline. It is the building that stands out from all of the other buildings and makes the skyline identifiable from other city skylines.
The modern towers are architecturally beautiful in the daytime but at night they are normally very colorful and frequently change colors giving the tower and the skyline a different appearance with the changing of the colors. When I make a post on a tower, my goal is to show everything that I can about each tower. I will try to show it in the daylight and at night along with the view that can be seen from the observation deck of the tower.
The posts that are shown under this category are the towers that I have experienced in my travels. I hope that you will enjoy seeing these towers and that I will be able to communicate how they impact the city skyline and how they provide a special view of the city.
I will be making more posts on other towers, so check back later to see these future posts.