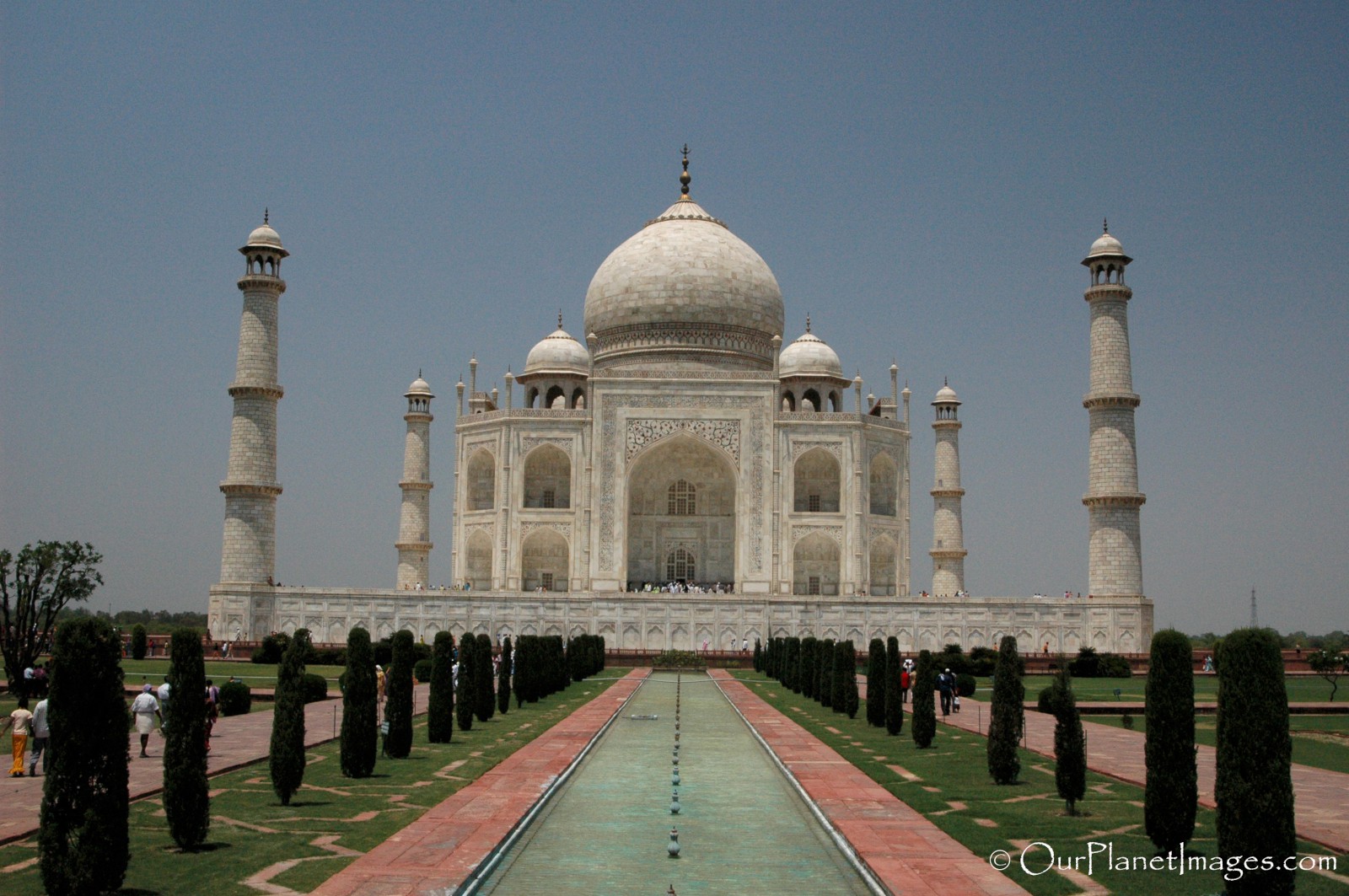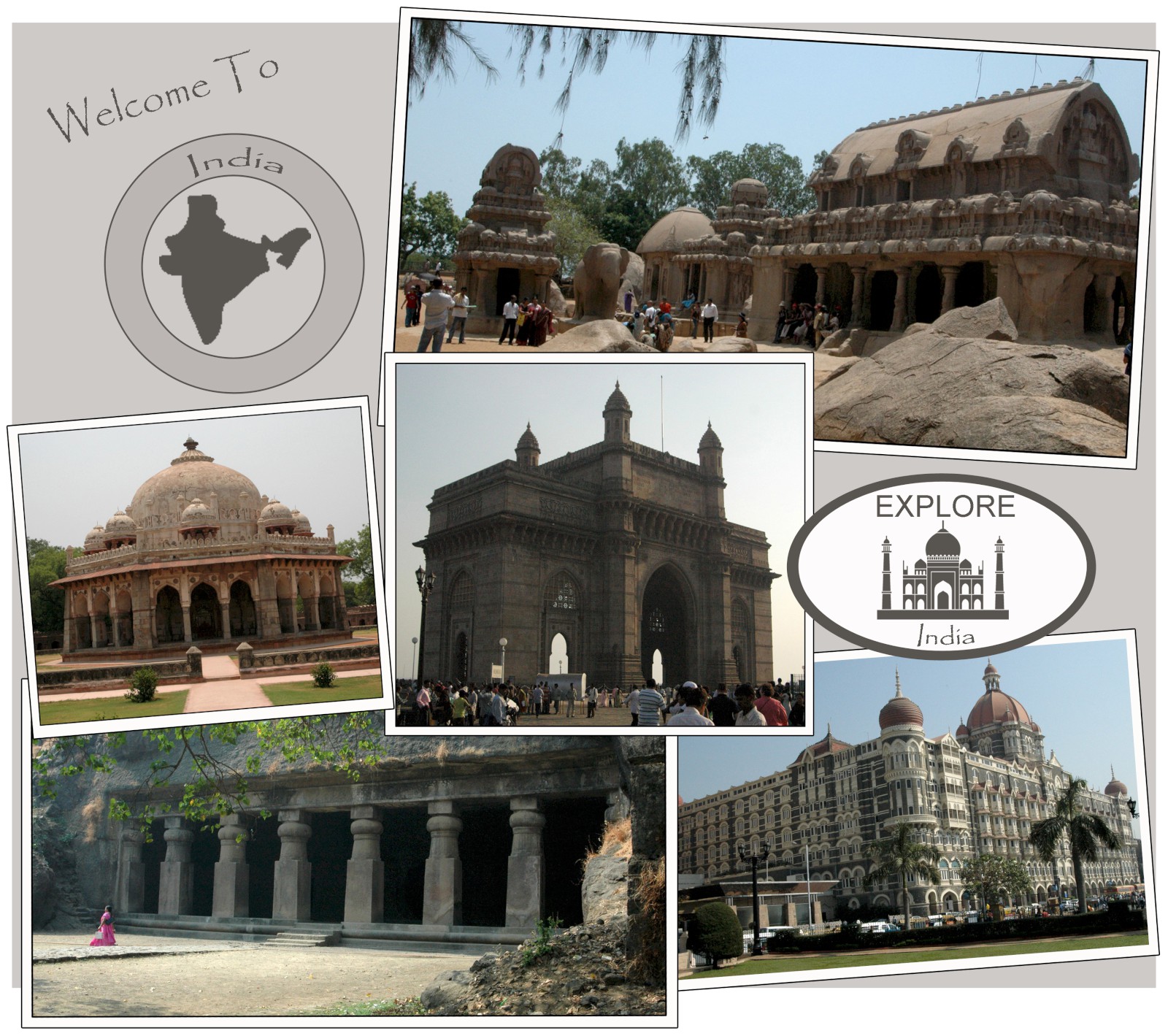 India is a large and diverse country with a population of more than 1.2 billion people. India has 28 states and there are 23 officially recognized languages. Similar to the diversity of languages, Indian cuisine also varies from region to region.
India's culture is one of the World's oldest. Since its civilization dates back so far, there are more historical places to visit than are found in other countries. There are so many amazing places to explore that it is hard to list them all. Many of the most popular sites to visit can be classified into three main groups:
Religious sites – Overwhelming majority of the population is Hindu and that is reflected in the religious sites to visit.
Historical sites – Some of the most remarkable forts and palaces are in India. Their architecture and intricate details are an artwork in itself.
Cultural sites – India's cultural sites include museums, monuments like the Gateway to India and mausoleums including the famous Taj Mahal.
In addition to these attractions, India has beautiful nature which includes snow caped mountain, lush green forest, tropical beaches and over 100 wildlife sanctuaries that are home to many species of animals including exotic species like Bengal Tigers and One-horned Rhinoceros.
Any trip to India will leave you with lifelong memories. Many of India's places to visit are so incredible that they are mindboggling. Some of the forts are massive, many of the religious sites are extremely overwhelming and some of the cultural sites are mystifying.
Trying to define India's must see attractions is not easy to do. There is so much to see and everything is spread out over the entire country. It would take an enormous amount of time to see everything and evaluate which places are truly must see sights. My list of must see attractions for India are a combination of the places that I have seen which are noted with an asterisk "*" and the places that I would like to see if I have an opportunity to return to India.
New Delhi is the city with the most attractions to see in one place plus going to Agra to see the Taj Mahal and Agra Fort can be easily done on a day trip. New Delhi is the country capital and there are many places to see in addition to the must see sites of the Red Fort and Humayun's tomb.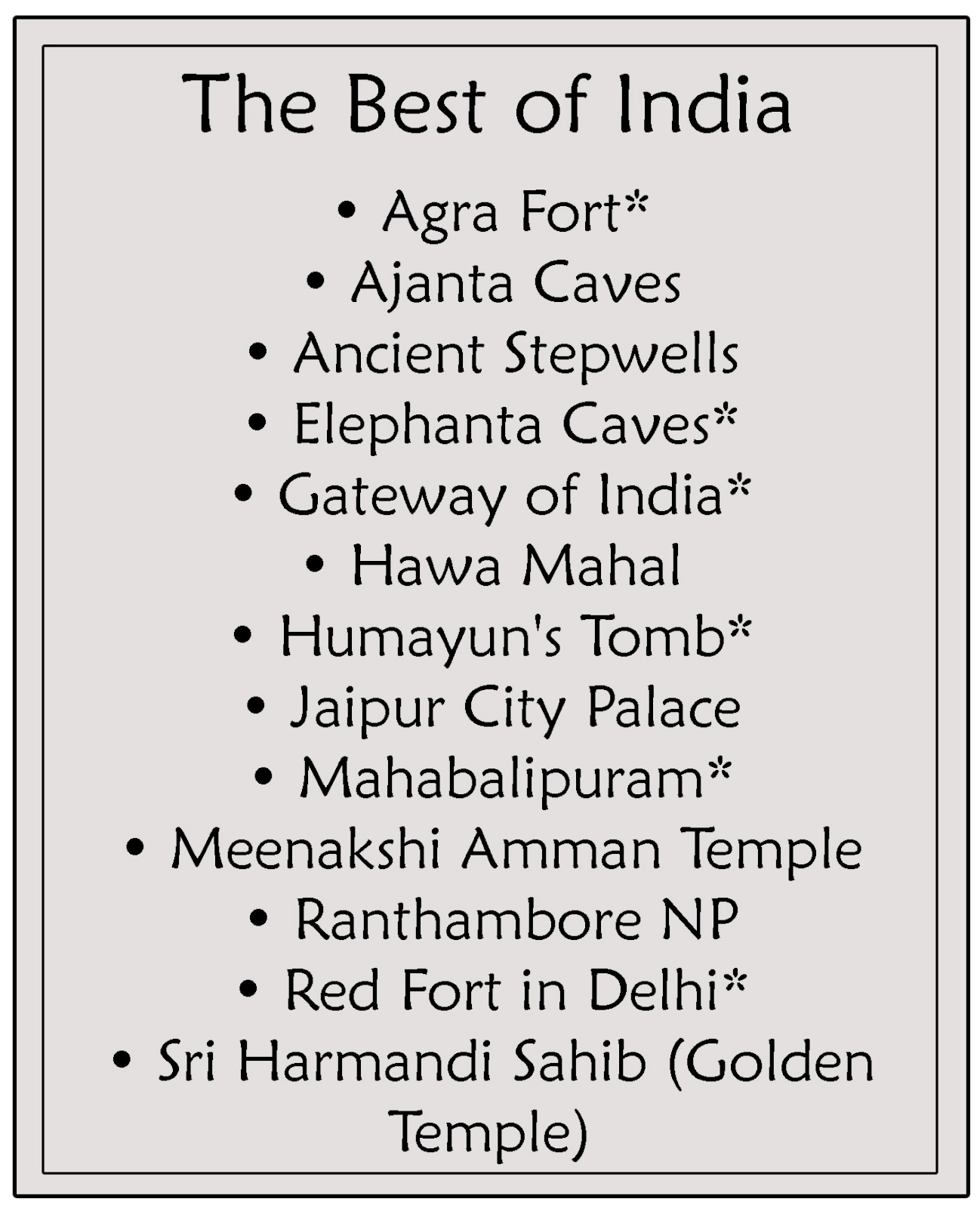 One of my most vivid memories of all of my travels was as I walked through the entry gate into the Taj Mahal complex. The entry gate was dark and the contrasting white of the Taj Mahal felt like it projected straight into the entry gate. I literally stopped in my track and stood in amazement.
There is so much more to visiting India than the must see attractions, India is a very unique place and the experiences that you will have in India will be distinctive form any other place that you will visit.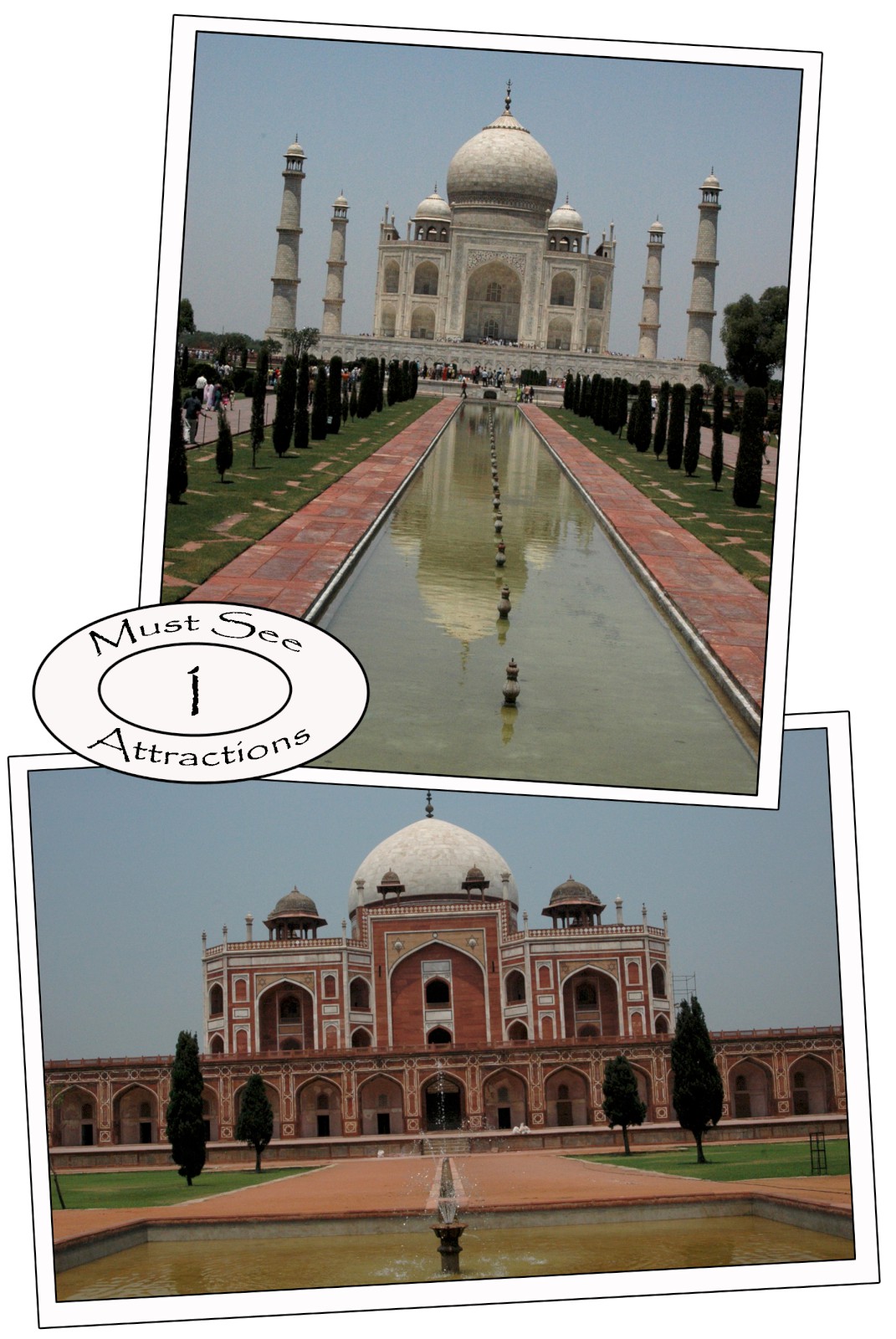 India is one of those countries that you can never see everything there is to see. When you visit India, decide on the places that are most important to you and I am sure that you will be amazed.
(Click on the photo below for more information on each topic.)



I will be making more posts on things to do in India, so check back later to see my future posts on India.