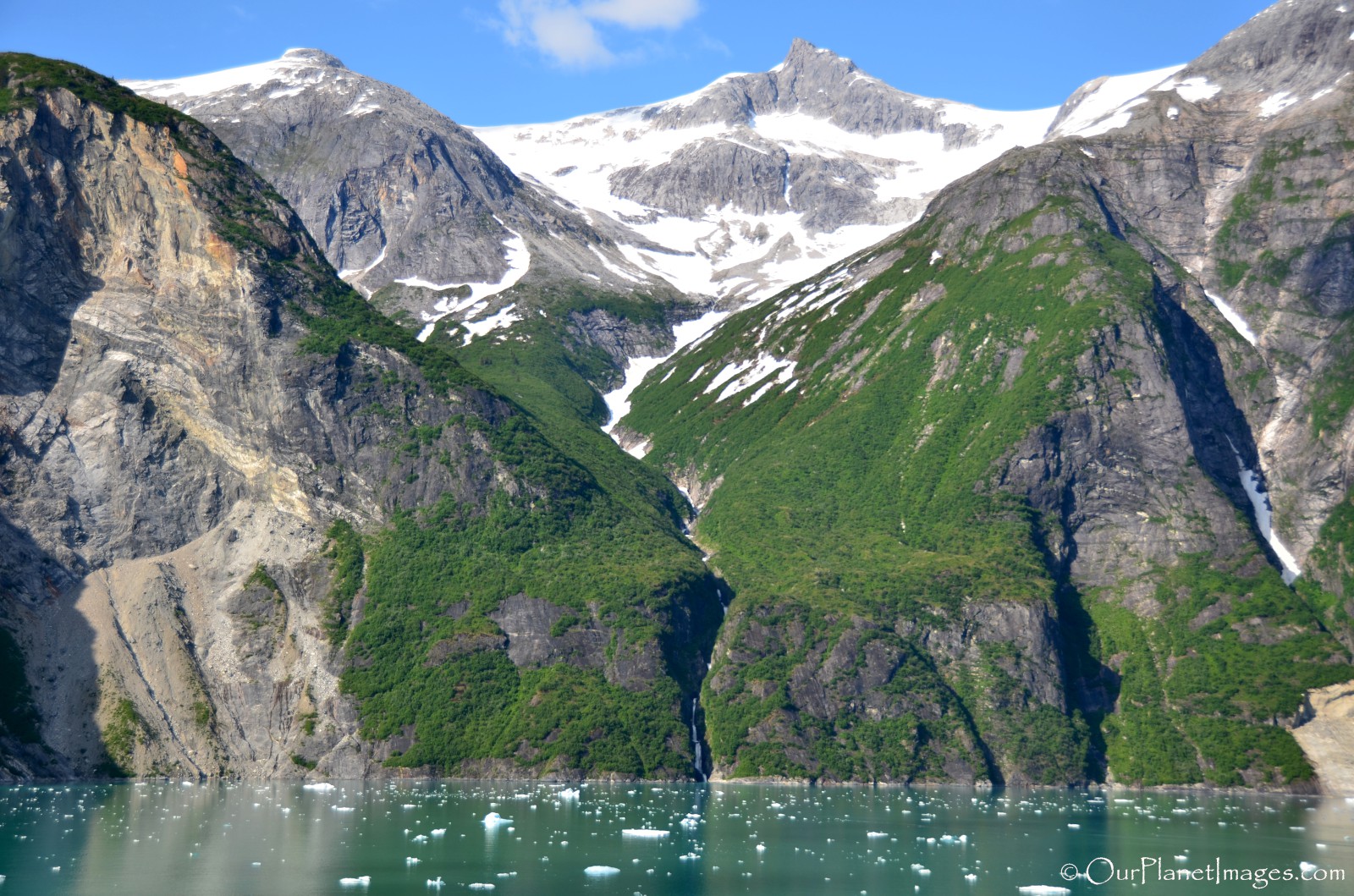 Alaska is by far the largest state of the United States of America. It is so big that visitors are only able to scratch the surface of the experiences that the state has to offer, even with multiple visits.
While Alaska is the largest state, it is also the least densely populated state in America, averaging one person per square mile. Anchorage is the only large city in the state with a population of around 300,000 people, other than that the rest of the state is made up of small towns.
Fairbanks is known as "the Land of the Midnight Sun" because the sun never seems to sets from late April to Mid-August. Alternatively, the winters in Fairbanks have longer periods of darkness making it one of the best places for seeing the Aurora Borealis (northern lights).
Alaska is known for its incredible scenery, majestic mountains, crystal clear lakes, unmatched wildlife viewing and unique culture. In addition to becoming overwhelmed by Alaska's beautiful scenery, some of the activities that can be enjoyed are sea kayaking among icebergs, cruise the inside passage, hiking, fishing, driving the scenic highways and learning about the native culture.
Wildlife watching is among the top reasons for visiting Alaska and the big five land mammals that visitors try to see are bear, moose Dall sheep, wolf and caribou. Alaska's top five marine mammals are Humpback Whales, Orca (Killer Whale), Steller Sea Lion, sea otter and Dall's Porpoise.
The best approach for visiting Alaska is to acknowledge that it is impossible to see or do everything and focus on the experiences that will be the most meaningful to you.

Alaskan Traditional Foods
Alaska's fishing grounds are among the richest in the world and many restaurants near the shore serve fresh caught halibut and salmon daily, along with a "catch of the day". Of course, Alaska is famous for their Alaskan king crab legs and if you have had them in other places they probably aren't nearly as fresh as they are in Alaska.
Alaska's wild game like moose and bear are illegal to sell in restaurants but if you want to eat some unusual food on your trip to Alaska then reindeer, elk or yak can be ordered in restaurants if they were domestically raised.
Restaurant prices might seem a little overpriced but the experience of eating truly fresh seafood is worth it. Some of the foods that everyone should eat when traveling to Alaska are:
Anything salmon
Halibut
Red king crab, blue crab, golden king crab and Dungeness crab
Fresh oysters
Reindeer sausage for breakfast or as a hotdog
Sourdough bread
Never pass up a chance to eat local food that you many only find in the location where you are traveling! Many times having fresh food from the location it is grown or caught is almost like trying something that you have never had before.
Visiting Alaska is almost completely about experiencing nature and seeing wildlife. The exception to this is to learn about the history and native culture of the region.
Experiencing nature and seeing wildlife are at the top of everyone goal for traveling to Alaska. The great thing about Alaska is that while you are experiencing nature there is a very good chance that you will also see wildlife.
The list below are the places that I think are the best attractions to see in Alaska. These place include mostly National Parks because these are the best places to see all of the different types of nature in Alaska. Additionally, visiting the Alaska Wildlife Conservation Center is a good place to see some of Alaska's wildlife if you didn't see enough wildlife during your time in the National Parks.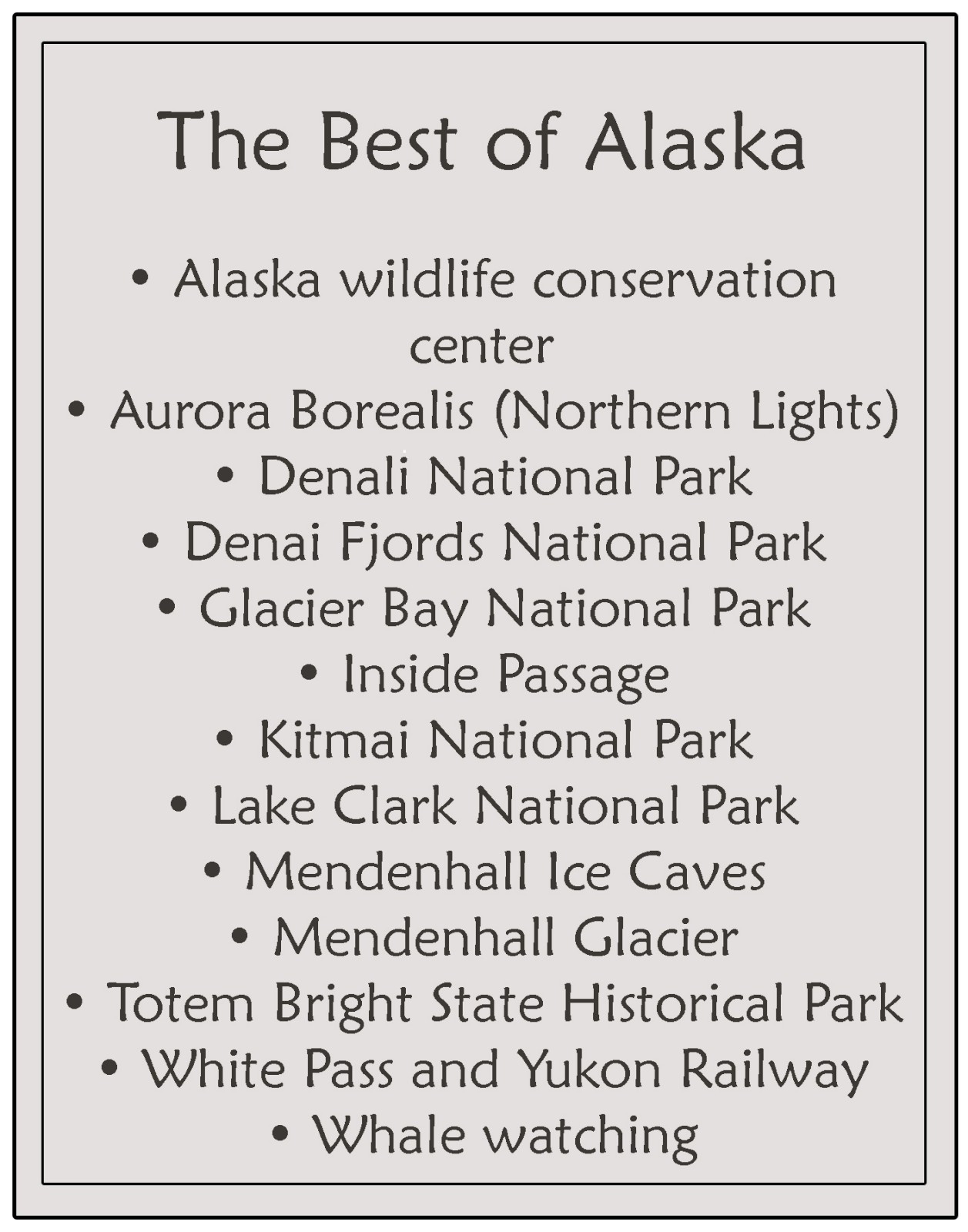 Two of my most memorable experiences in Alaska were traveling through the inside passage and seeing Mendenhall Glacier.
Traveling through Alaska's Inside Passage was part of my first trip to Alaska and it was a very special experience for me. I enjoyed everything from sailing on the calm icy blue water passageways, watching the beautiful ice formations floating in the water and viewing the mountain scenery. There seem to be no end to the snow caped mountain tops and seeing the glaciers flowing down the mountains into the ocean is something that cannot be seen in many places. Alaska's inside passage truly is incredibly beautiful!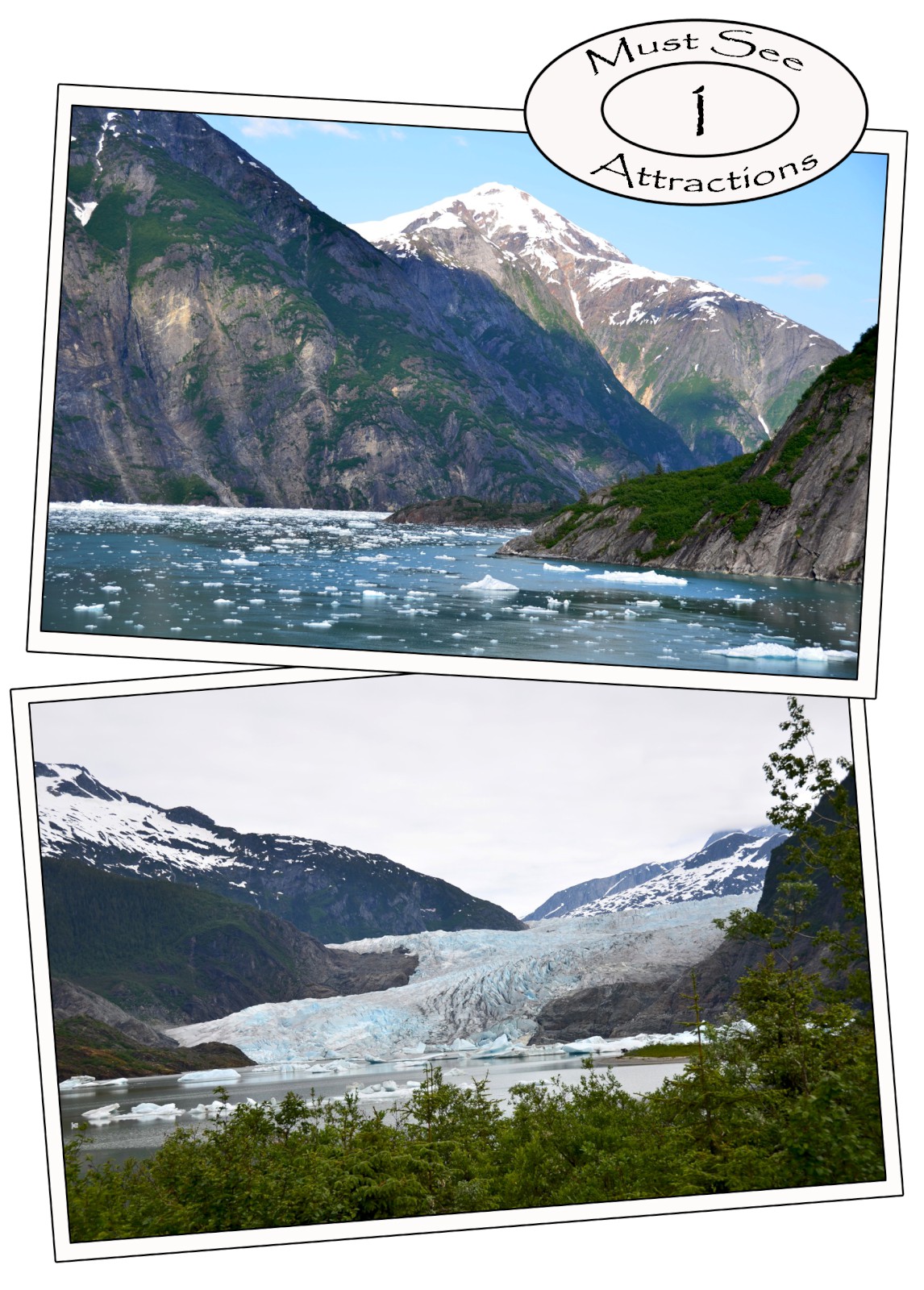 Seeing a glacier is a special experience for me. While glaciers are not really rare, they are only found in a relatively few locations around the world so experiencing a glacier is something that not everyone gets a chance to do. The Mendenhall Glacier is one of the easiest glaciers to access because it can be done on a cruise ship port excursion. Mendenhall Glacier was not my first glacier to see but when I see glaciers, I feel like I am getting a glimpse at the world from the past. Just knowing that this glacier has been here from the time of the ice age made me feel like I had stepped back in time and I was seeing something that has changed very little over a long period of time. It was a wonderful experience that I will always cherish!
Alaska is known as "the Last Frontier" which means that the nature is still pristine and the wildlife habitat is still in a natural state. Are you ready to take a journey into the last frontier?
I will be making more posts on things to do in Alaska, so check back later to see my future posts on Alaska.