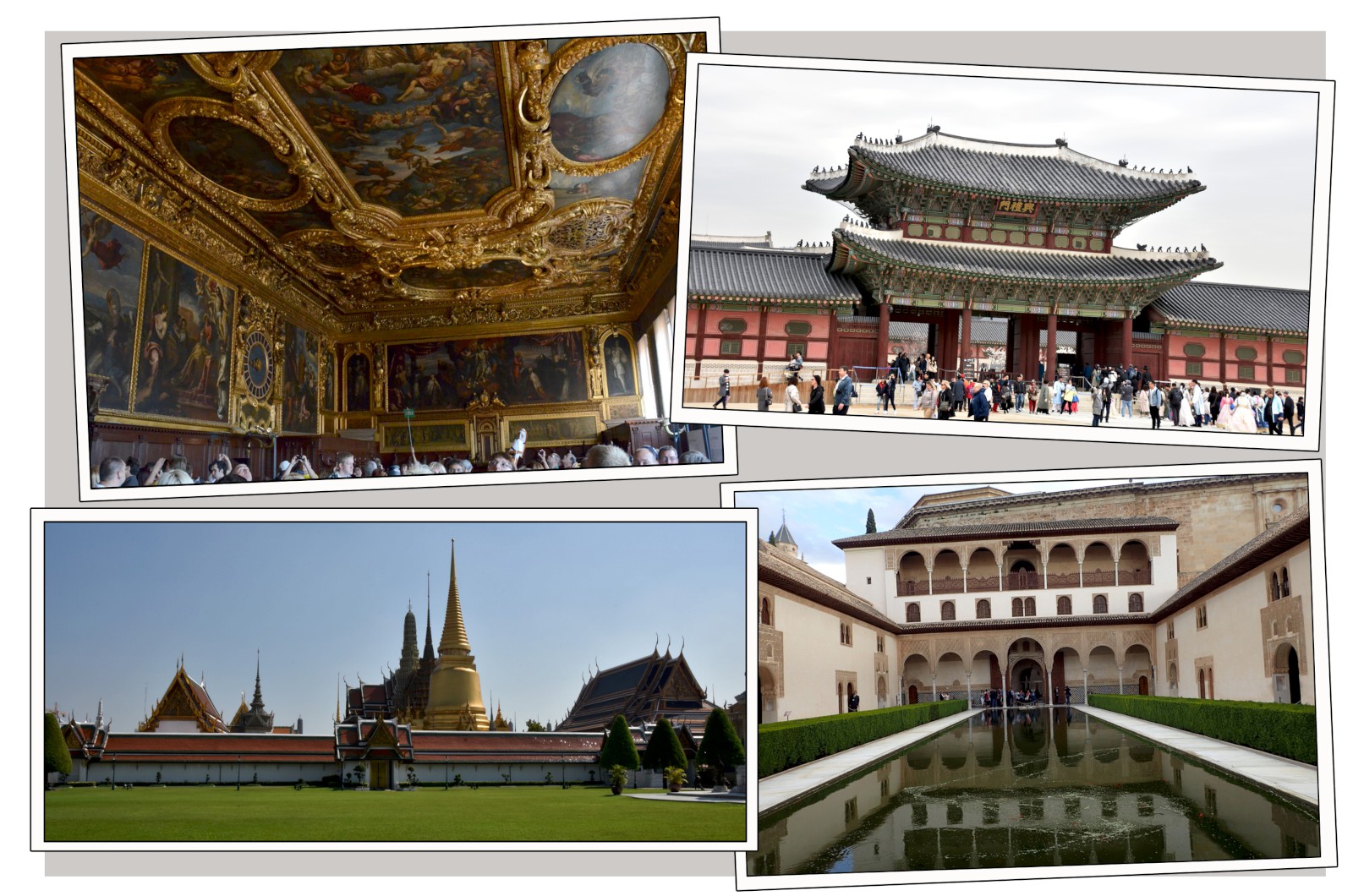 Palaces are the most spectacular places that you will ever see. They were built by the royal families or the kings of the country. They are normally large in size and extravagant from the size of the courtyard to the furnishings of each room.
Most palaces are surrounded by beautiful gardens and courtyards that are managed and manicured by a staff of people. Many times the courtyard include fountains and pond that make the courtyard even more elaborate.
Palaces usually are made up of multiple buildings. The architecture of the buildings are normally astonishing with elaborate designs and materials. Inside the buildings, the rooms are normally oversized and furnished elegantly with amazing furniture and original paintings from the time period that they were occupied. Many times there are areas that the general public are not allowed to see because these areas have items that are extremely valuable and rare. Even so, visiting palaces is a great experience and it lets us see how the extremely wealthy live.
The posts that are shown under this category are the palaces that I have visited in my travels. I hope that you will enjoy seeing these palaces and that I will be able to communicate how spectacular they are to visit.
I will be making more posts on other palaces, so check back later to see these future posts.