Pena Palace stands on top of a hill in the Sintra Mountains just outside the town of Sintra, Portugal near Lisbon. The palace was originally built as a chapel in the middle ages and was expanded to a monastery in 1493. The monastery lasted until 1755 when it was turned into rubble by an earthquake. From 1842 to 1854 the remains of the monastery was transformed into a castle and used as a summer residence by the Portuguese Royal Family. In 1910, it was classified as a national monument and turned into a museum. It is now UNESCO World Heritage Site and one of the Seven Wonders of Portugal.
Many times the palace is concealed in the clouds and fog because the palace is located on the top of the mountain. The day that I visited the palace, the clouds were so thick that it was hard to see from one part of the palace to the other but in the early afternoon the clouds moved away and the beauty of the palace was revealed.
The palace has two distinct areas, the palace itself and the grounds surrounding the palace. For me, this palace looks like it was taken out of a fairy tale story. The castle with its bright colors looks like a castle that was created in an animated cartoon and not a real life castle.
Looking through the arched entry, the castle shows three distinct colored areas (red, yellow and grey). Walking through the gate, these areas become more evident. Not only are the areas different colors but they are different in architectural style. The red portion of the castle has pointed tops and very little design under the wall ledge.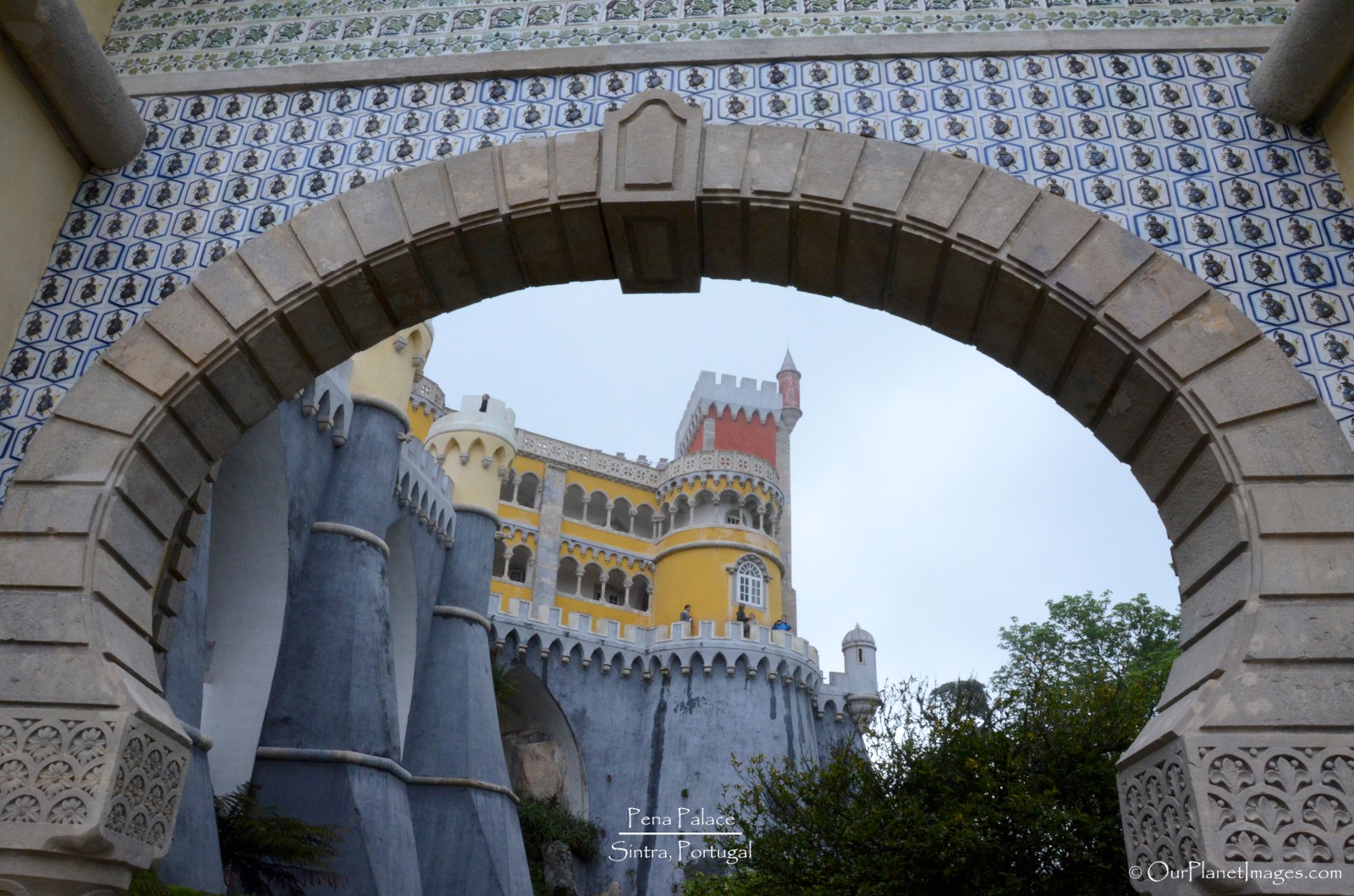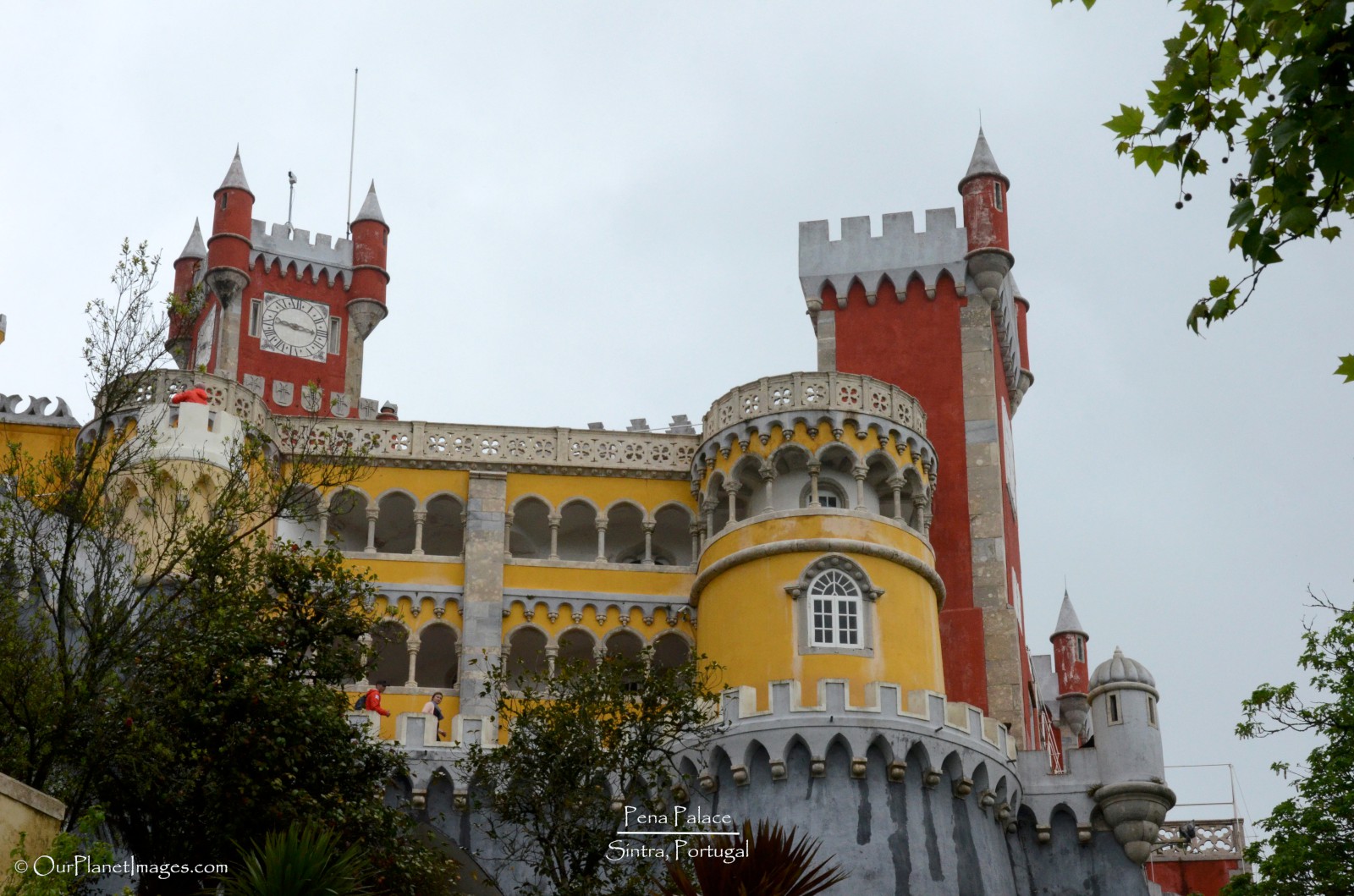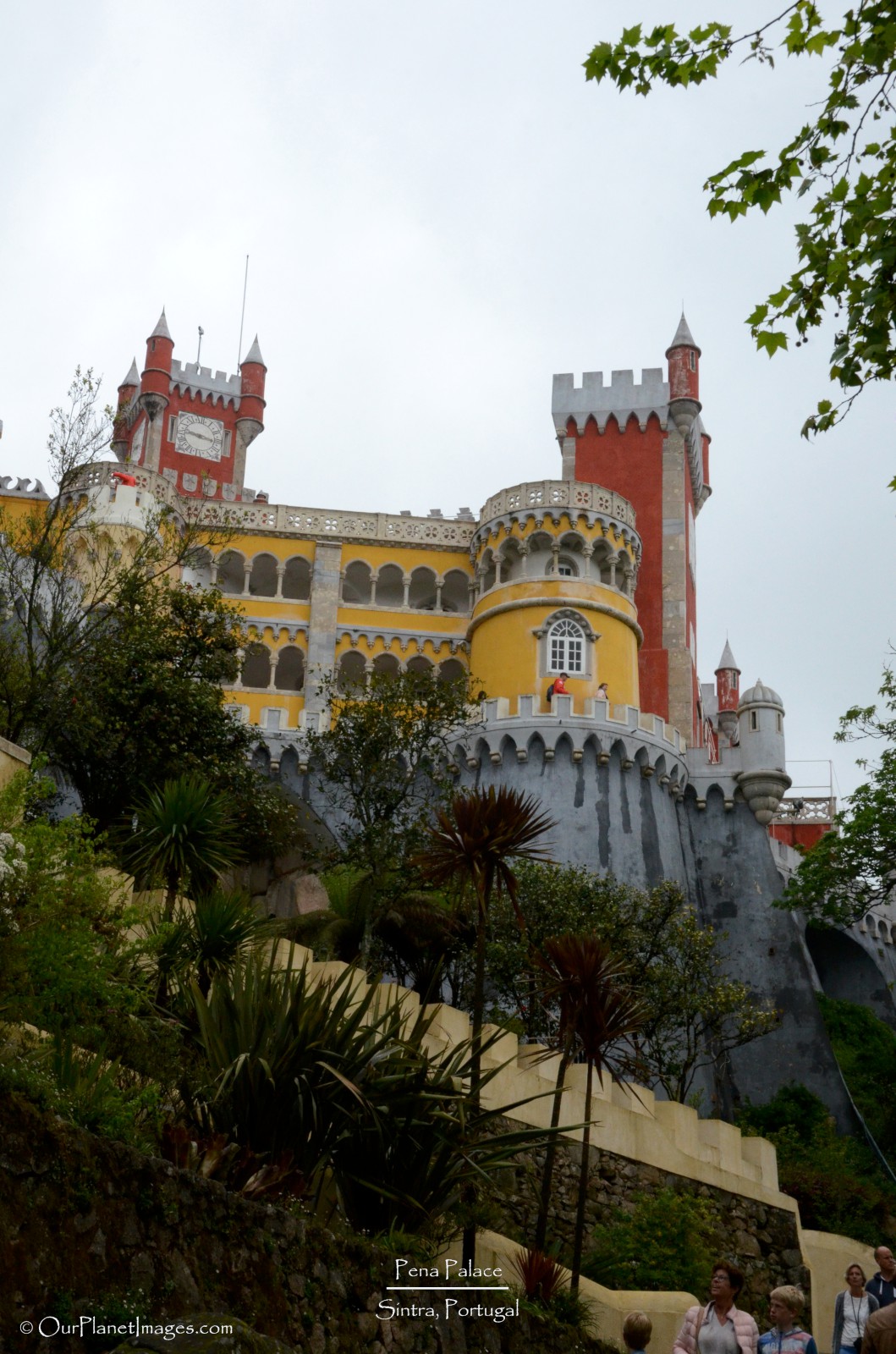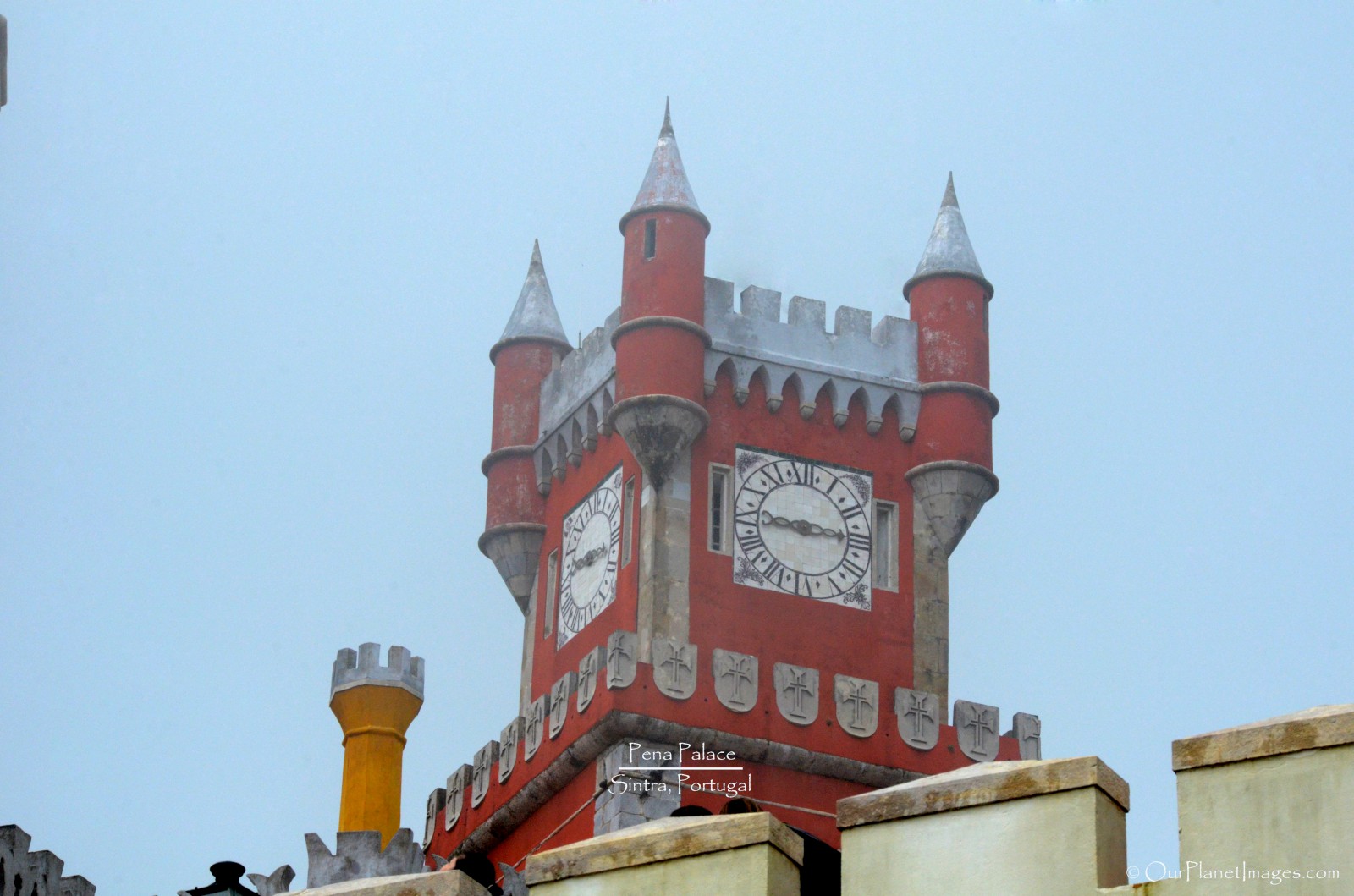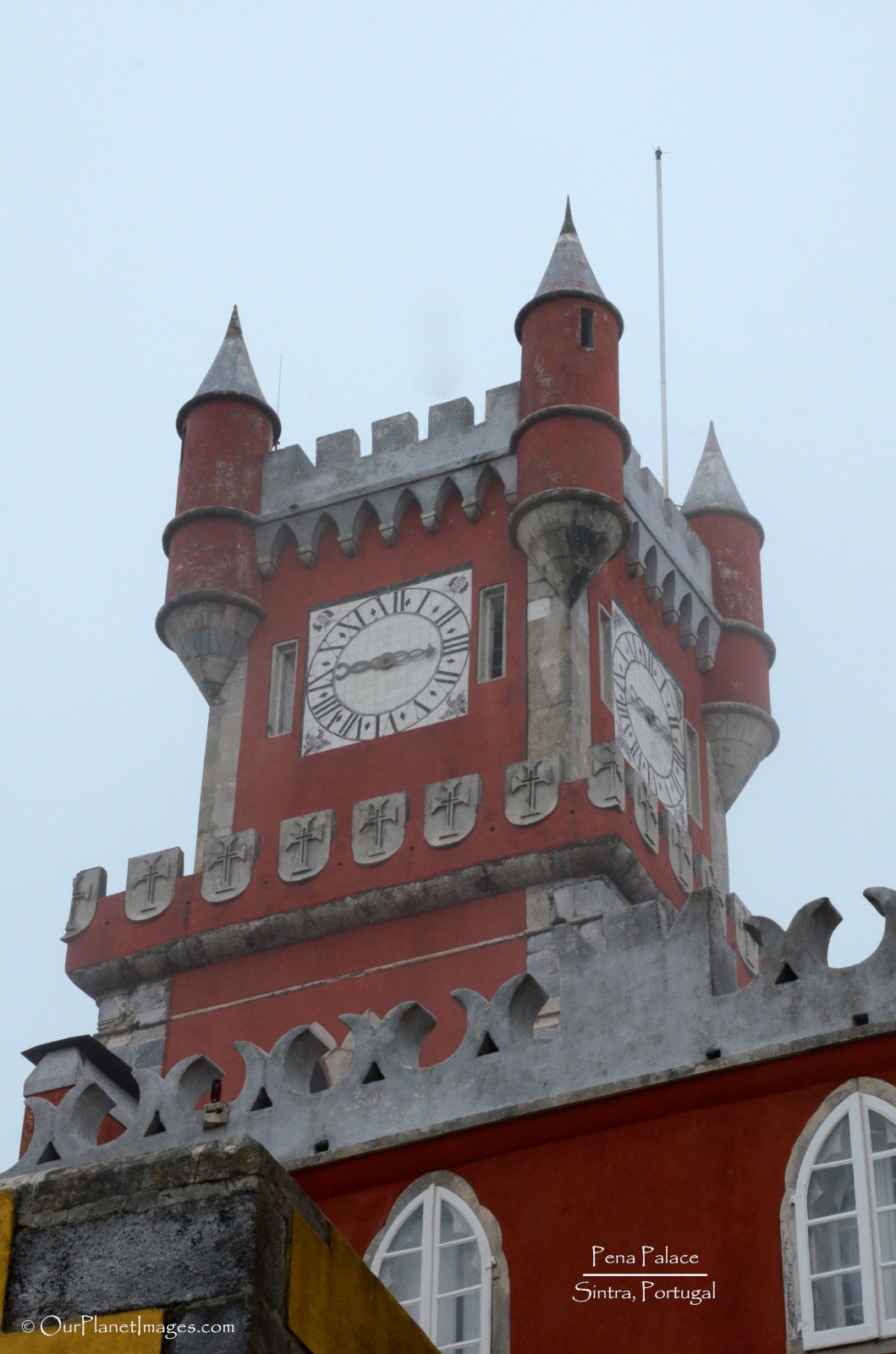 The wall edge of the yellow section is more rounded both above and below the upper wall. Some areas of the yellow section even has a flower design.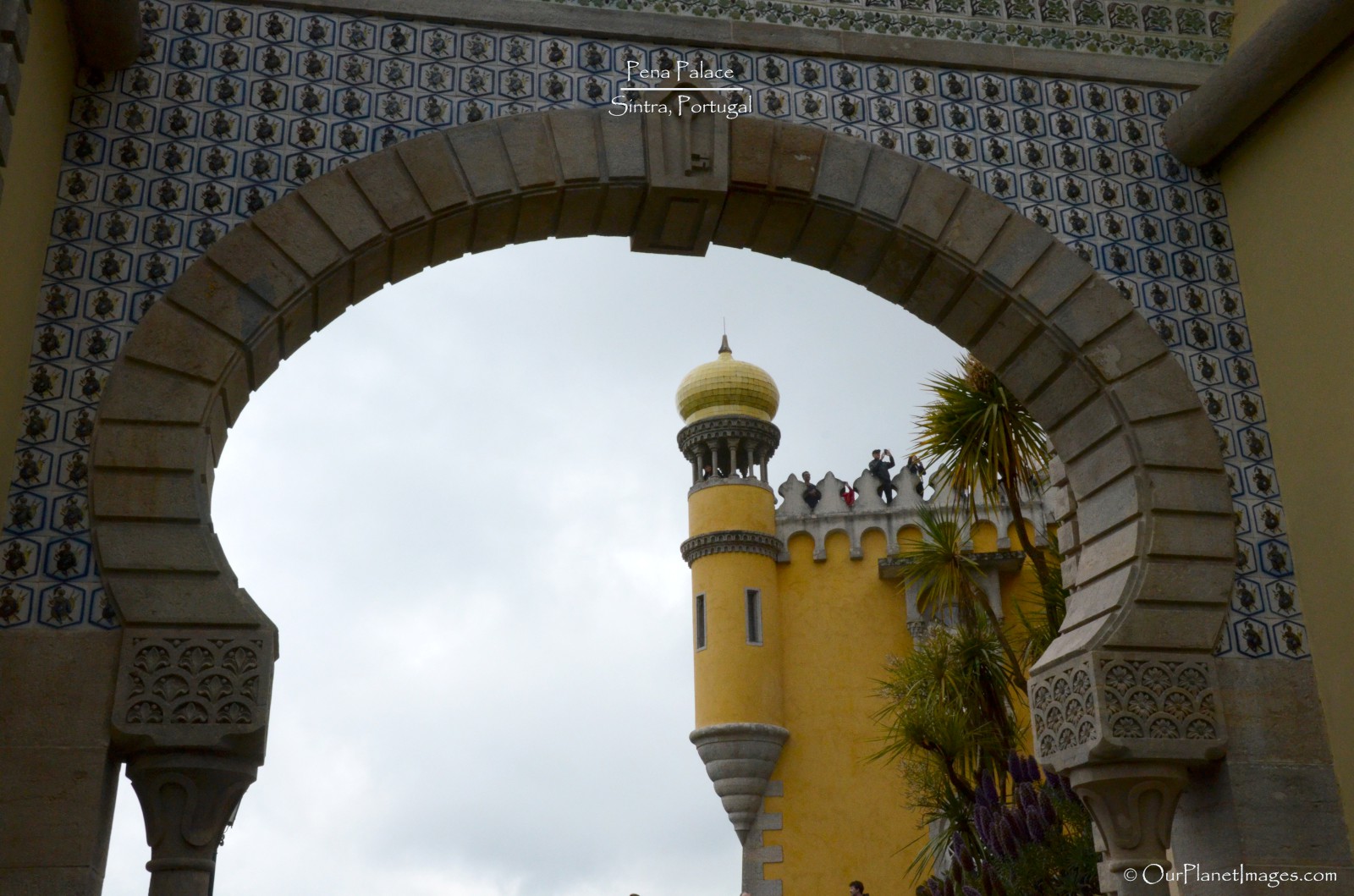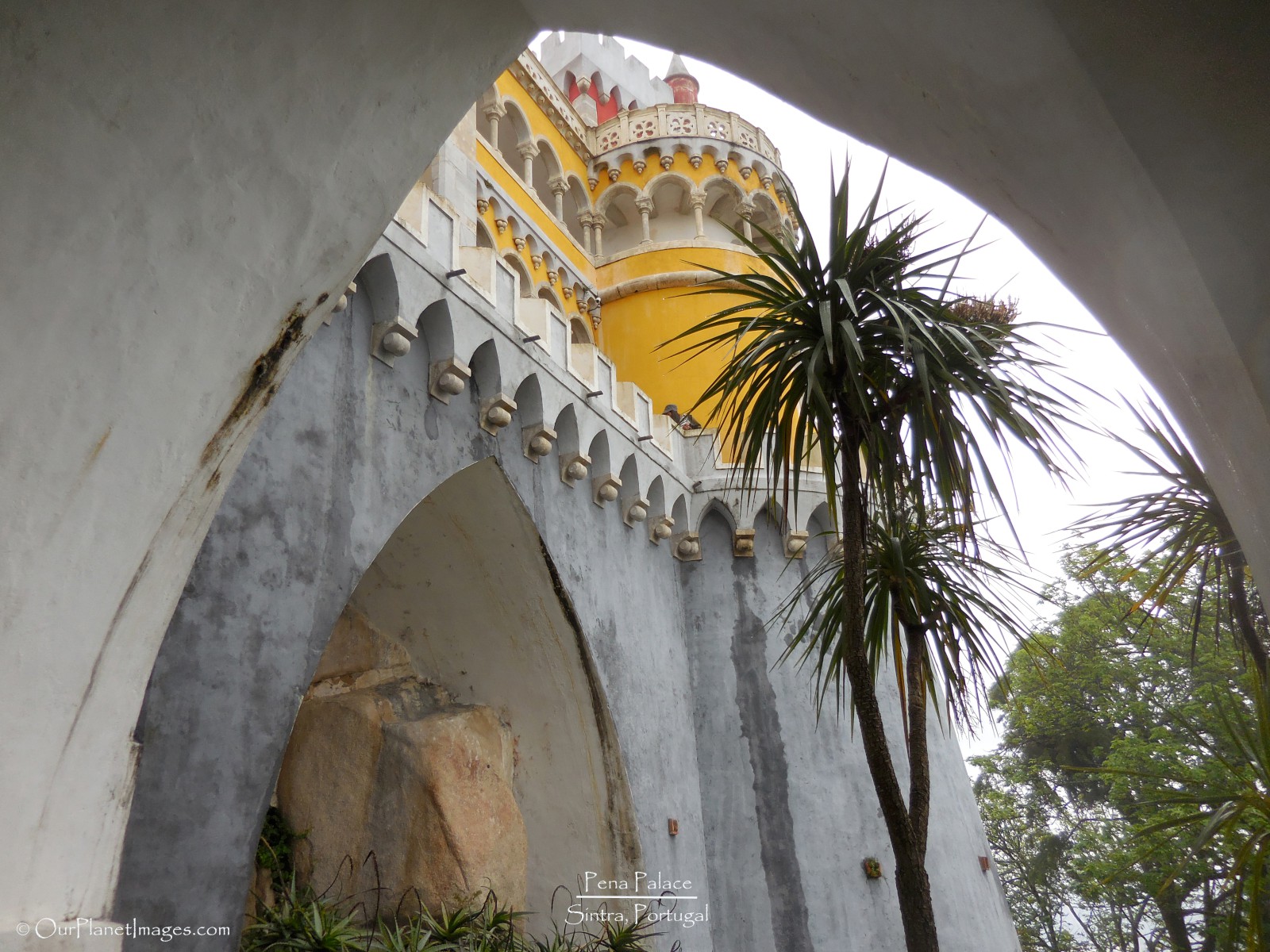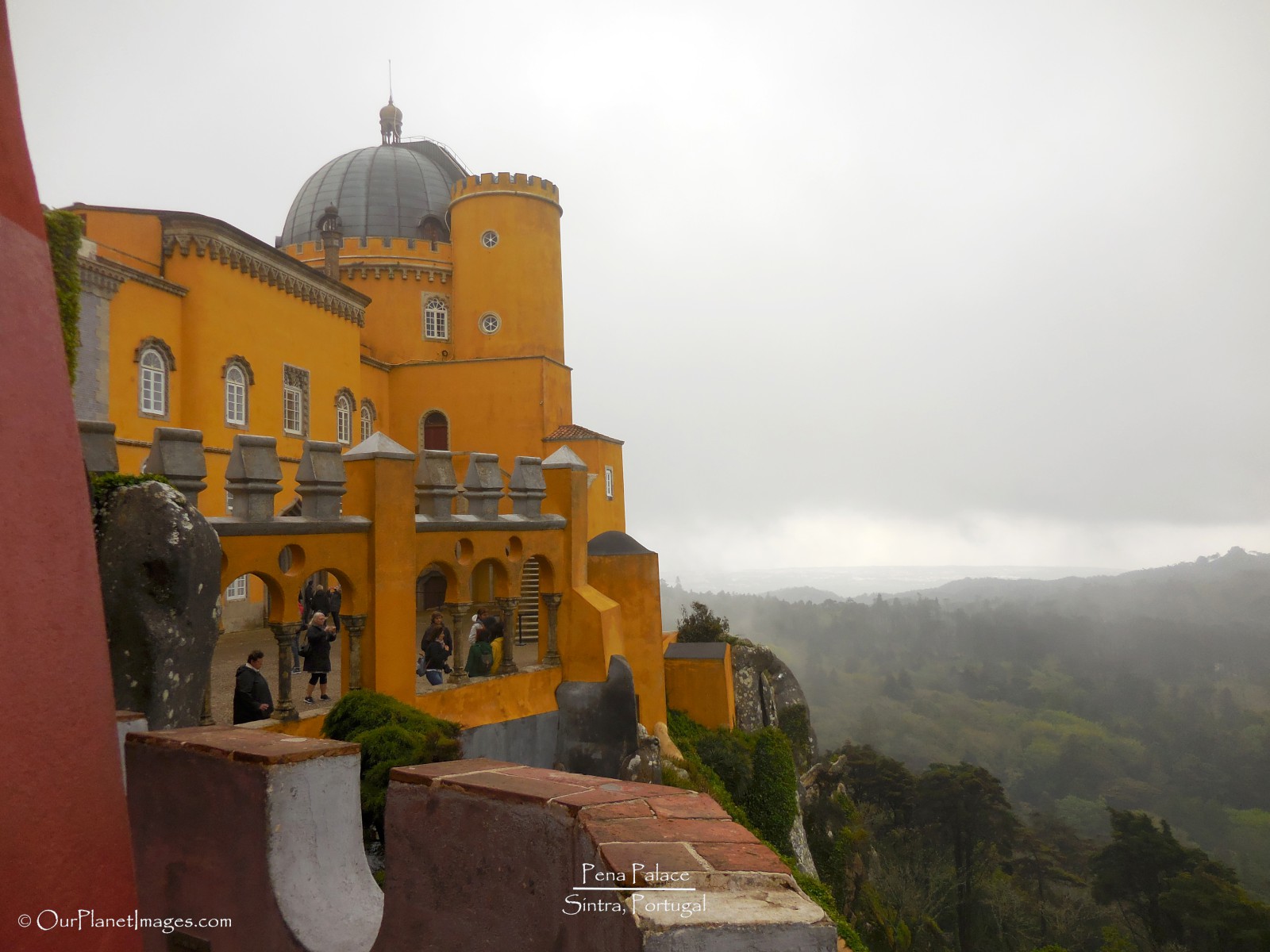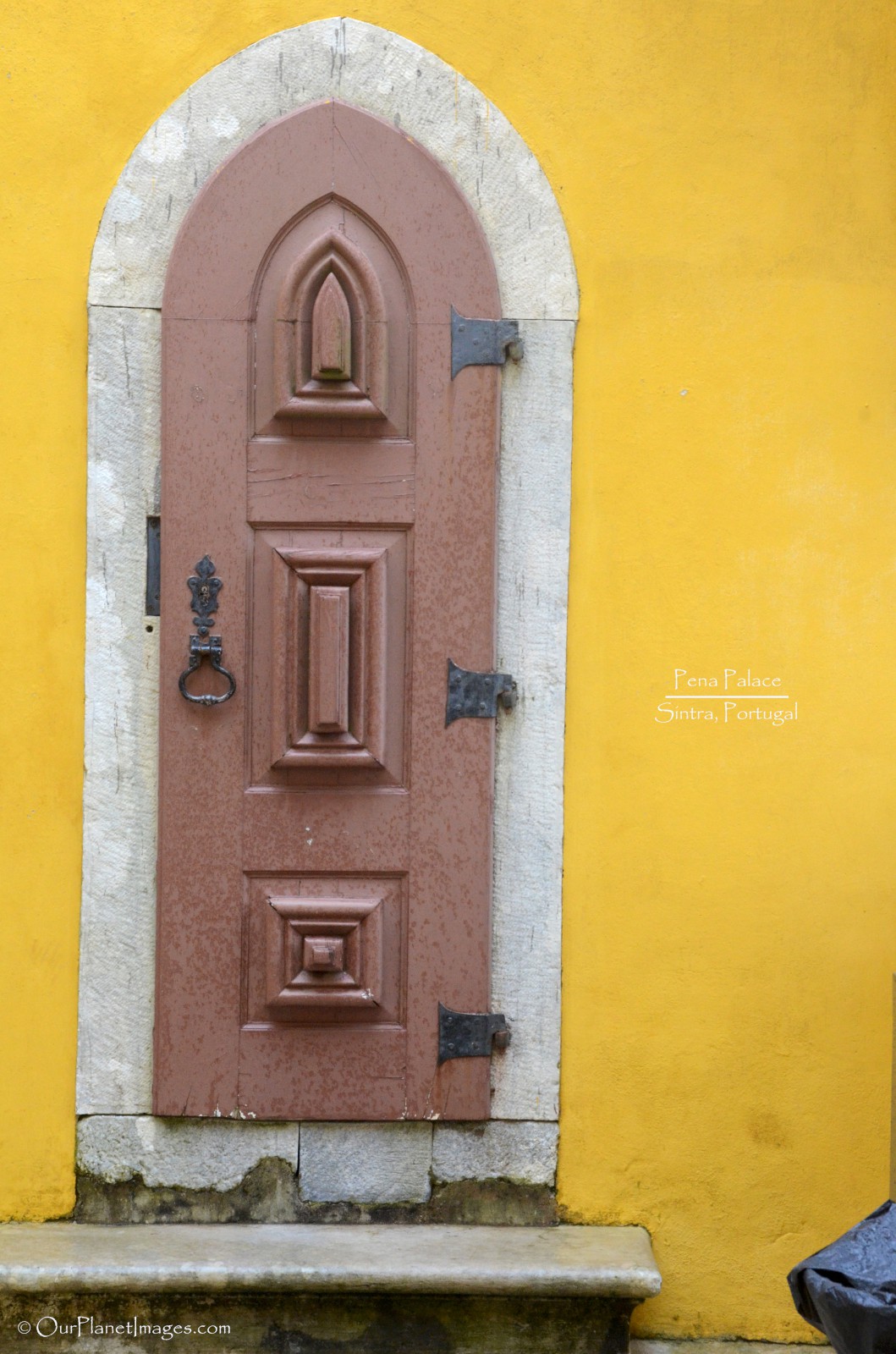 The grey section is more formal with the top of the walls solid or very regular spaced notches like most castle have.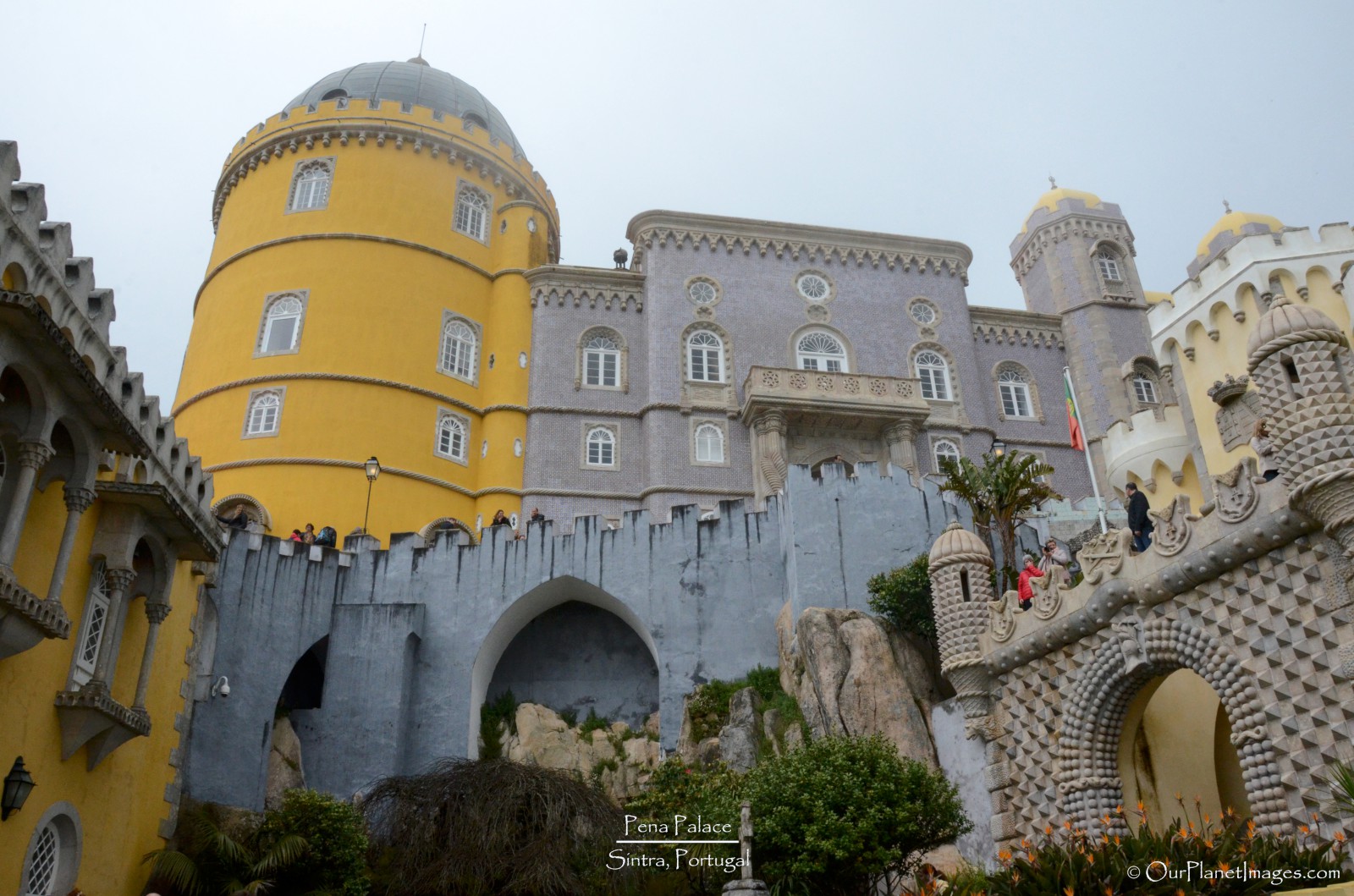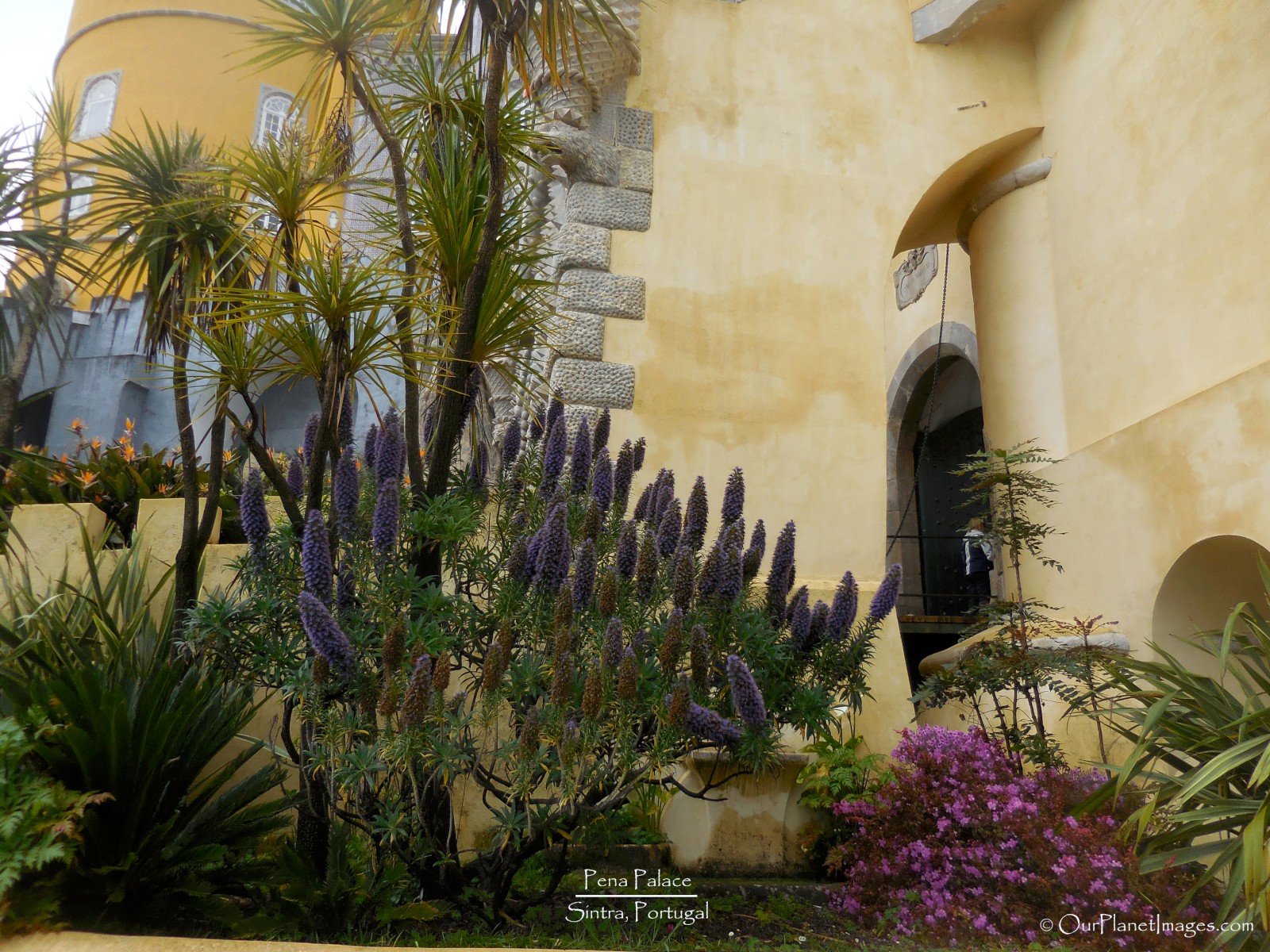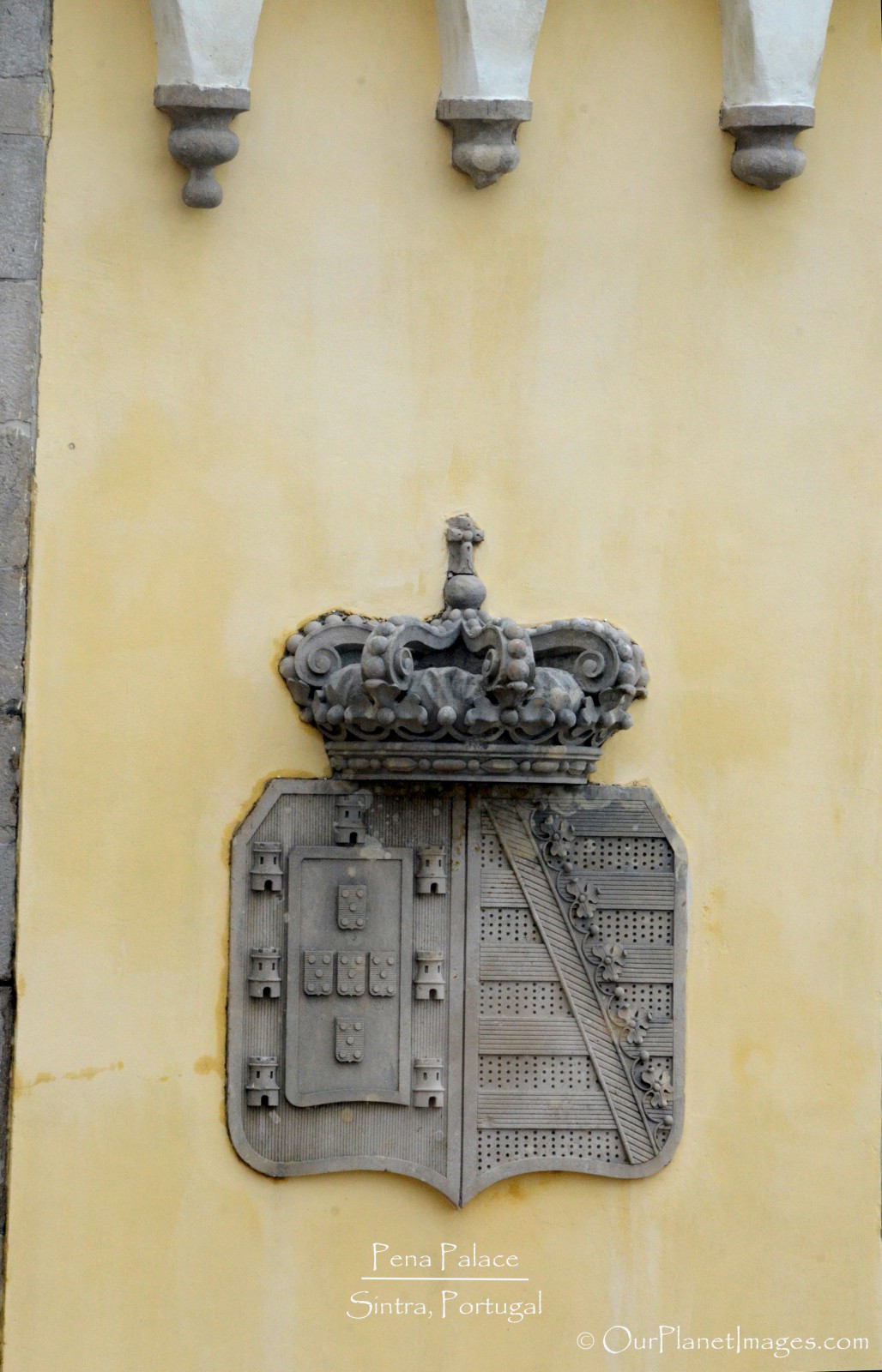 The palace is surrounded by a low wall and inside the walled are is a very rugged forest on steep landscape between the wall and the palace. The forest area makes me think that this is how Sherwood Forest would look.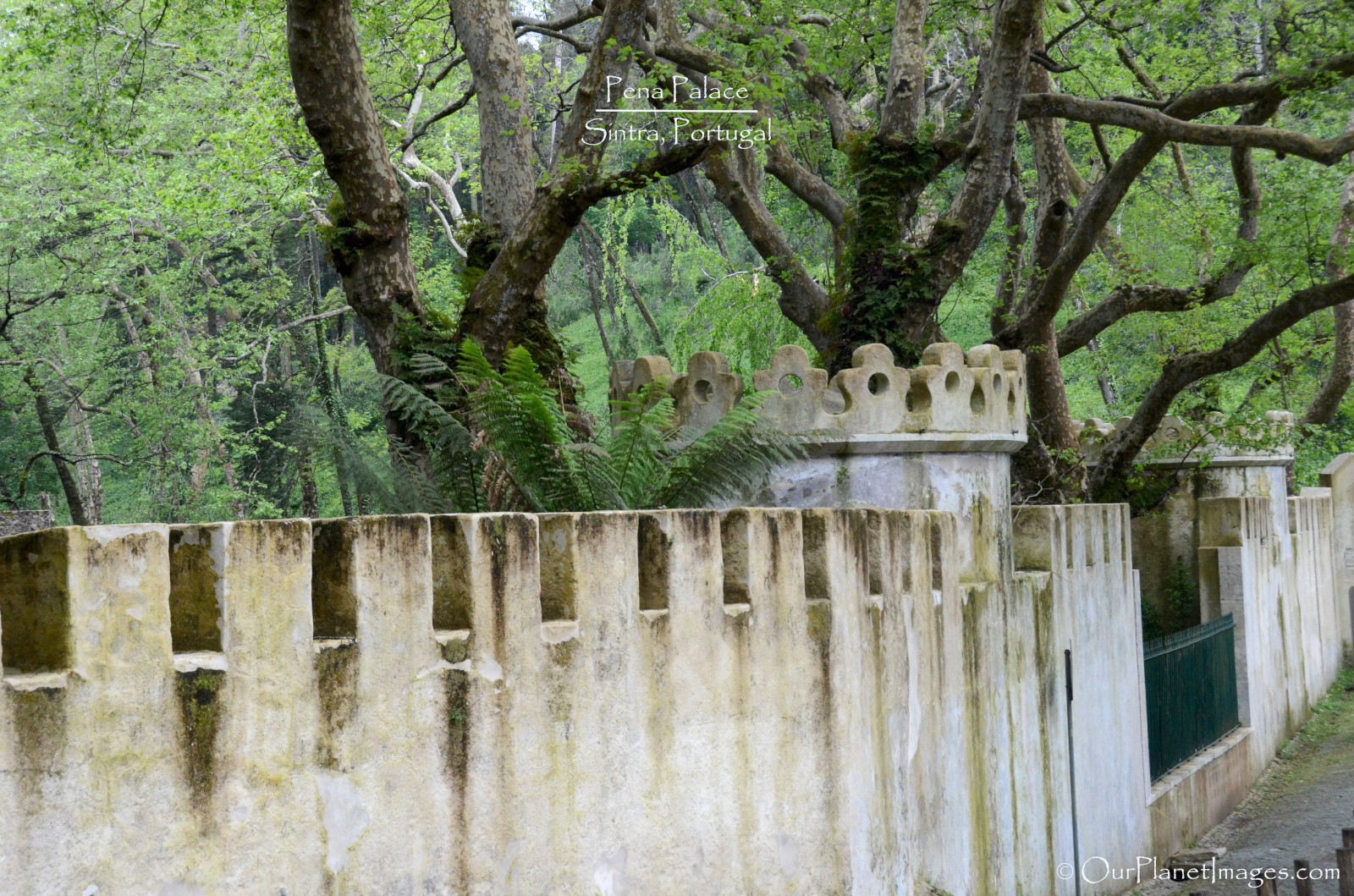 Near the entry wall there is a pond that is called the duck pond and yes there are ducks on the pond. The pond has two small guard houses. One of the guard houses is rustic and is actually in the middle of the pond.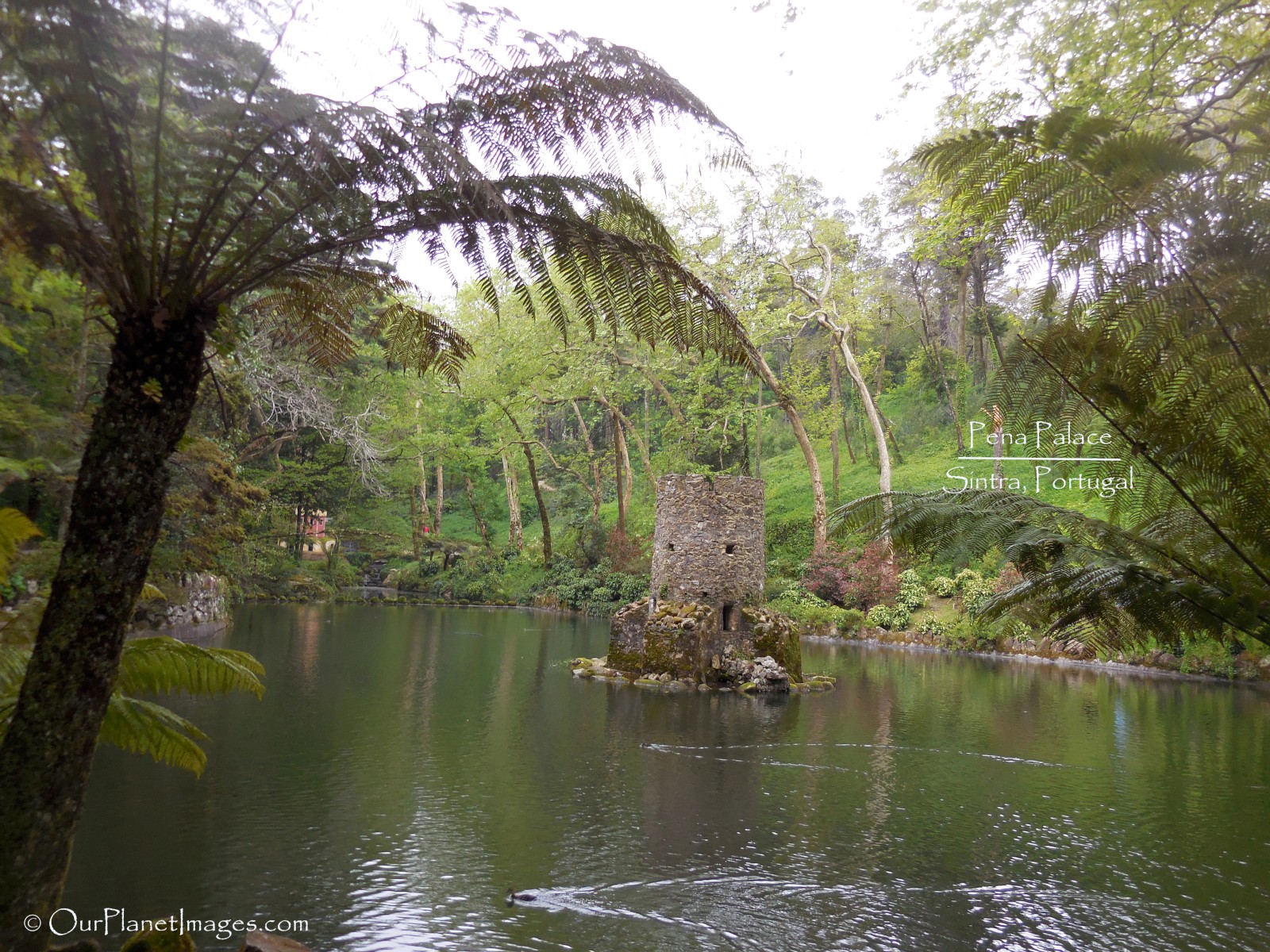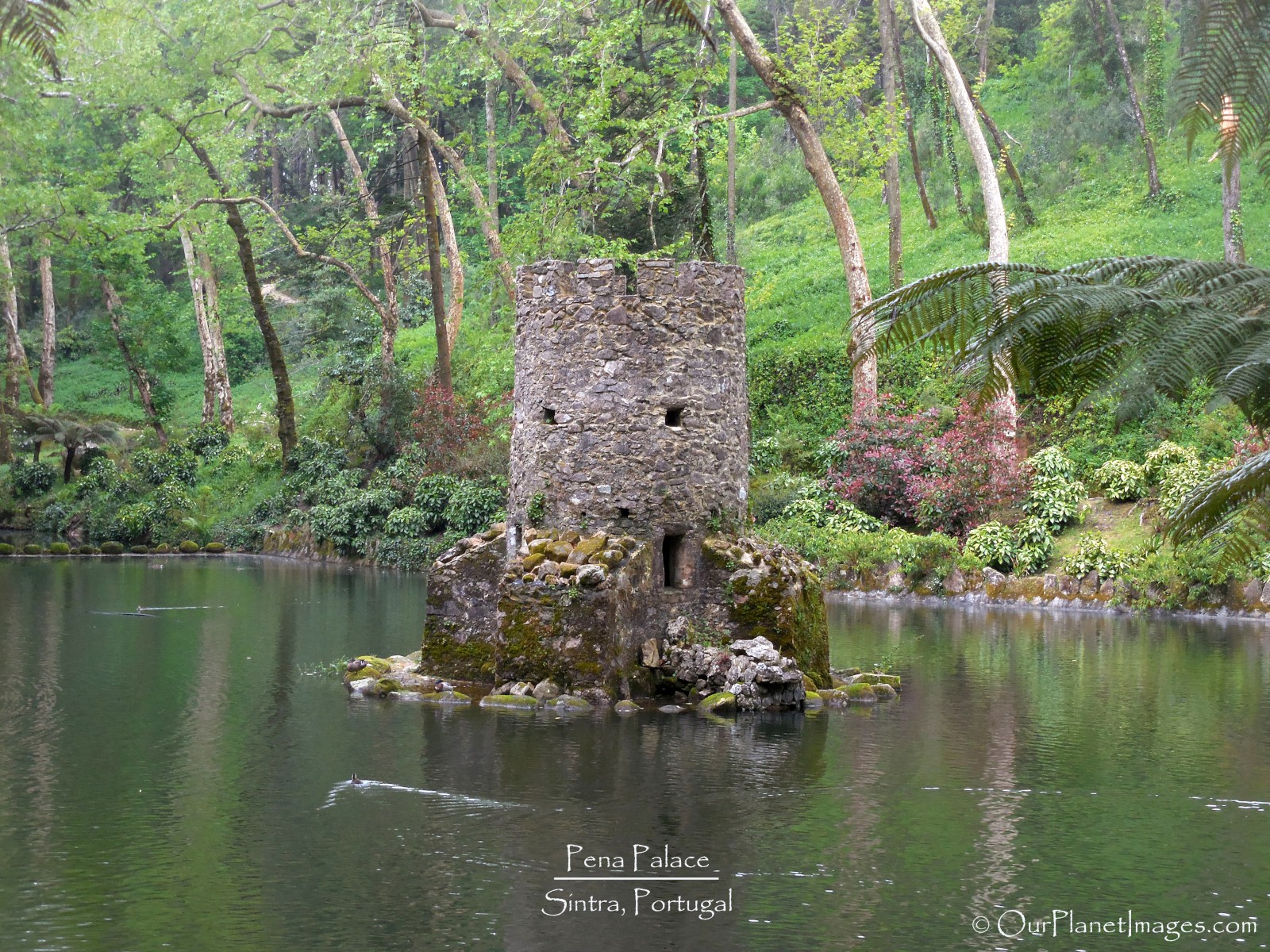 The other guard houses designed to match the castle and is located on the edge of the pond.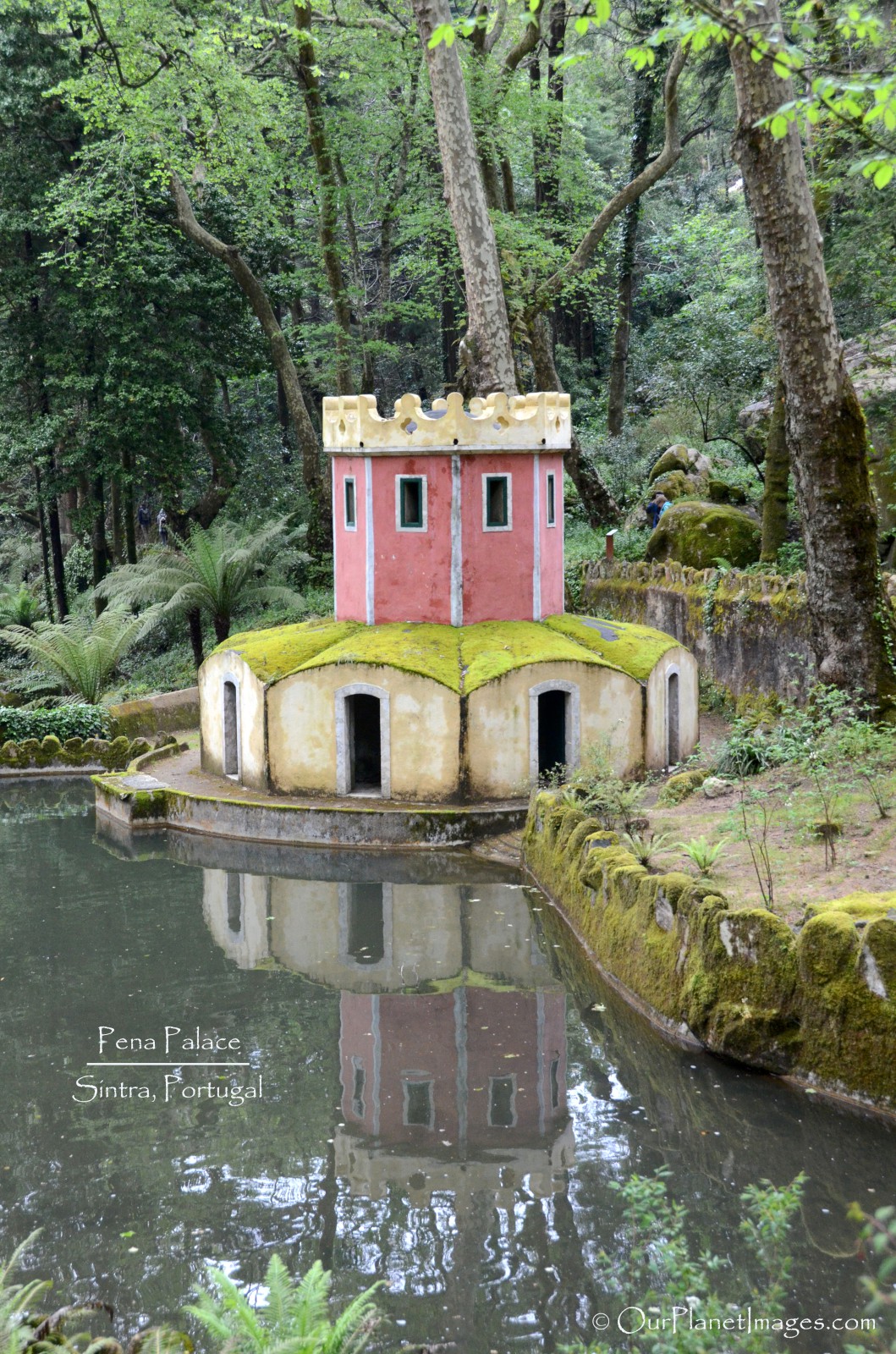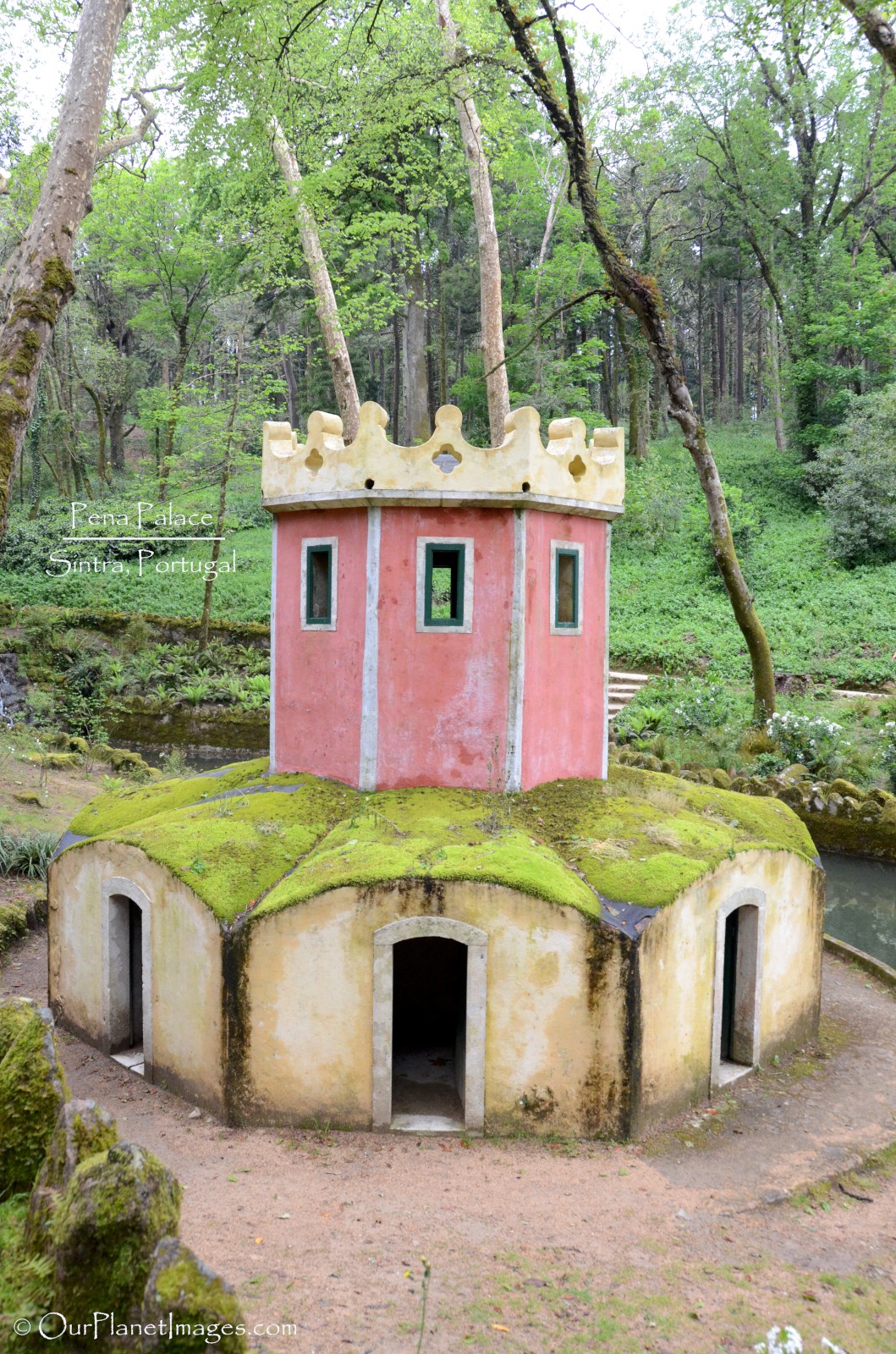 Pena Palace is a fantastic castle to visit. It is beautiful, romantic and it looks like a crown on top of a hill. I have visited several castles and Pena Palace is unique and different from the others. If you visit Lisbon, reserve a day to go to Sintra and Pena Palace.