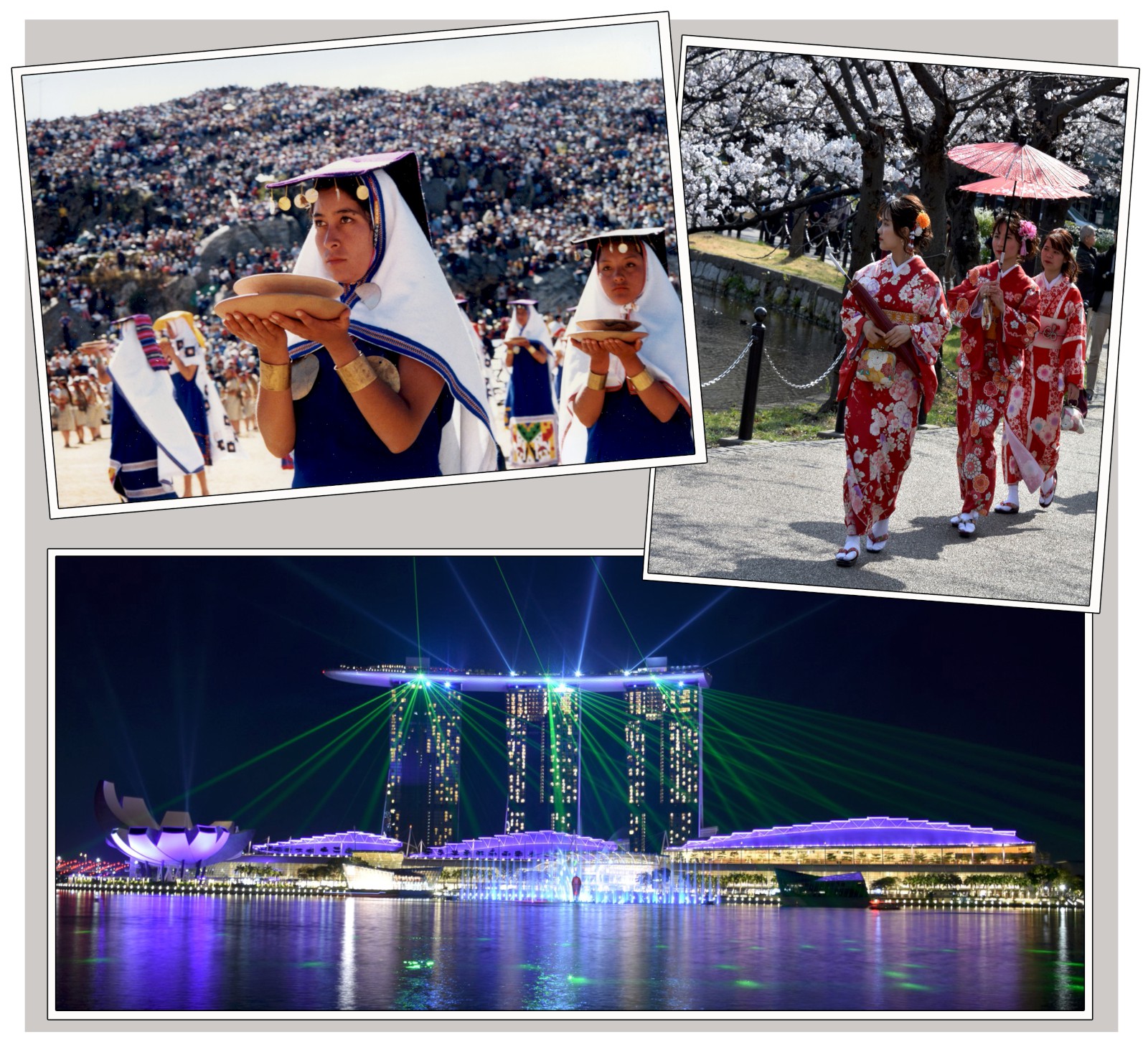 Attending events on a vacation can be the highlight of the trip and sometimes it could be the entire purpose for the trip. Other times an event might be just a small part of the trip but that event could be one of the most memorable parts of the vacation. During my travels, I have experienced several types of events and these are identified below.
Festivals and Celebrations
Attending a festival can be a lot of fun even if you don't completely understand the purpose of the festival. Most festivals are just celebrated in a local area but many celebrations are enjoyed by an entire country.
Nightly Shows
There are many places around the world that have nightly shows that can be enjoyed by the public free of charge. These show normally only last for a few minutes but they might have multiple shows per night.
Parades
Parades are normally a part of a larger event like a festival or celebration. The good thing about a parade is that they can be enjoyed without going to the larger event and they are a come and go activity. You can stay for the entire parade or just enjoy a small part of the parade and then do something else if you want.
Special Events
Special events are normally spectator activities. These events could be a attending a sporting event and going to a ceremony or show.
On this page, I have separated my posts on events into different types of events that I have experienced in my travels. When I make posts that fits into one of the event categories shown below, I will add that post to the appropriate category.
(Click on the photo below and it will take you to the posts on that topic.)
Celebrations and Festivals
Fire, Light and Water Shows