The Bellagio Fountain Show is the centerpiece of the Las Vegas Strip. It is big, it is eye catching and it is classy! It out shines all of the other bright lights on the Vegas Strip. Masses of people wait for the show to begin and when the show starts everyone puts all of their focus on the fountains show until it ends.
Watching a Bellagio Fountain Show is more than just a fountain show. It is so big that is gives you a sense of awe with interwoven water, music and lights that stimulates your senses to create a romantic sensation. The fountain show is nice in the daylight but it is spectacular at night. The two pictures below shows the difference between the daytime and night time show.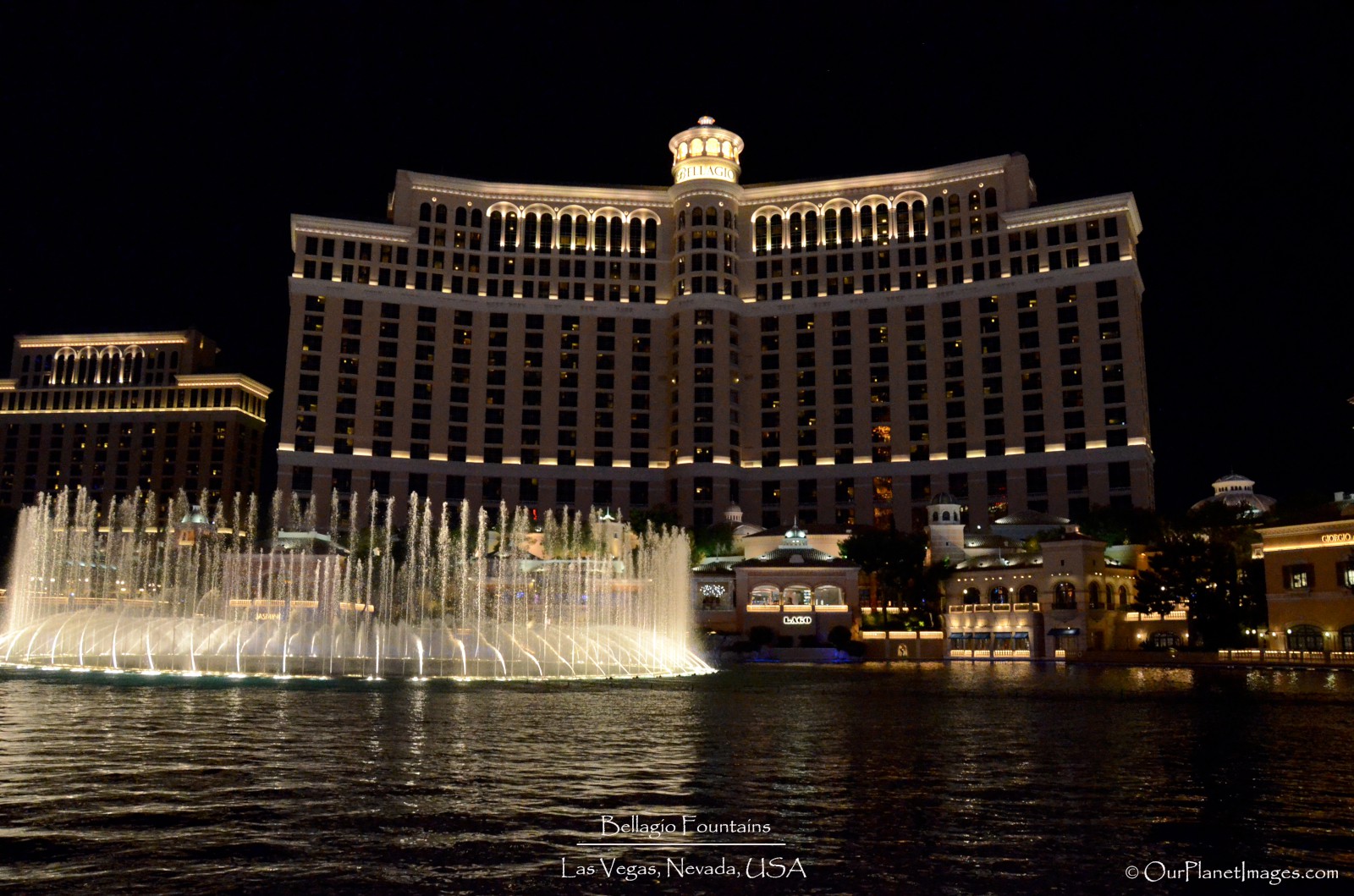 One of the most amazing parts of the show is how the fountains are synchronized with the music to combine power and graceful elegance. When the music is powerful, the fountains explode with a boom to amazing heights but when the music is soft, the fountains seem to dance with the music.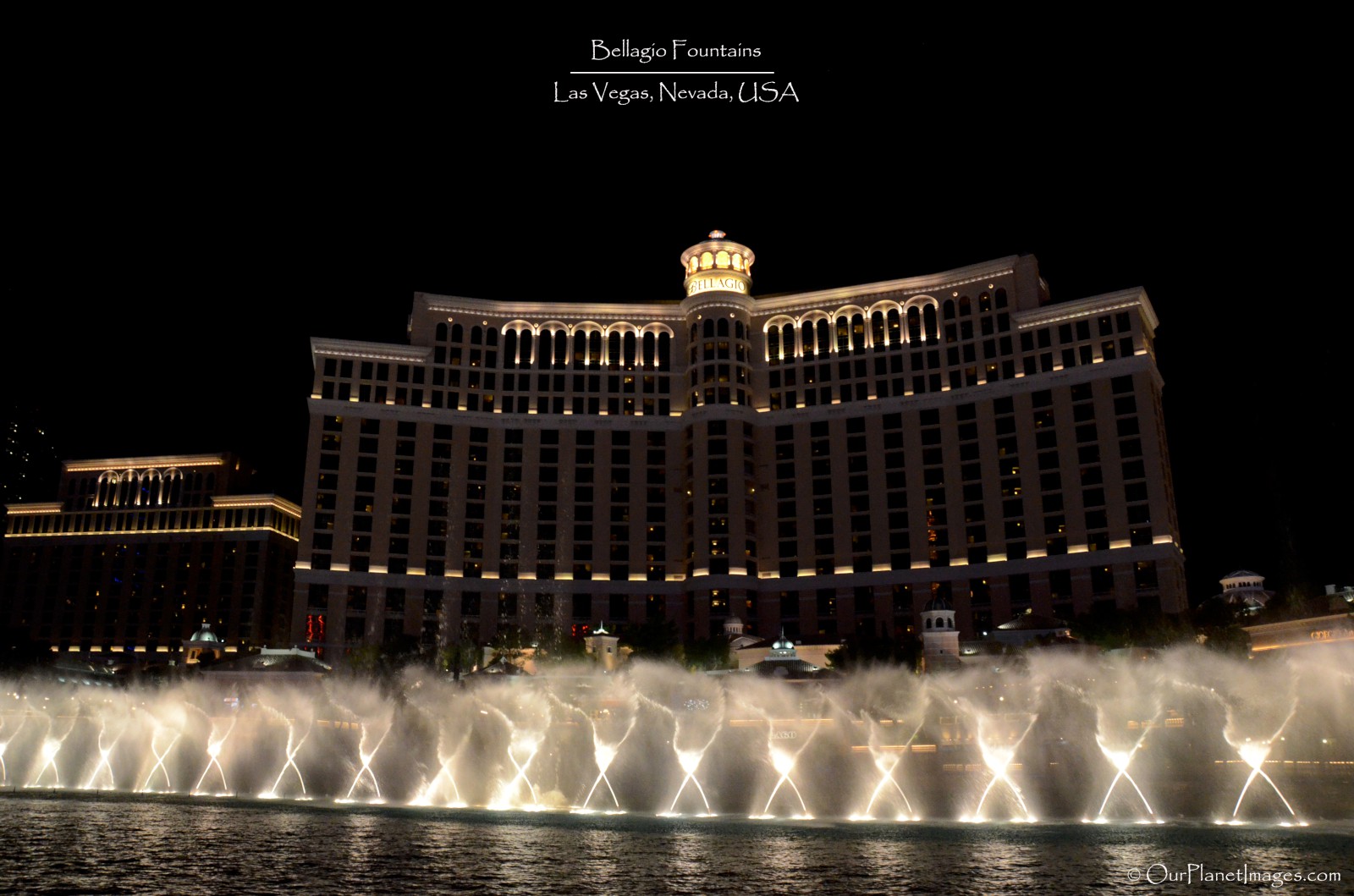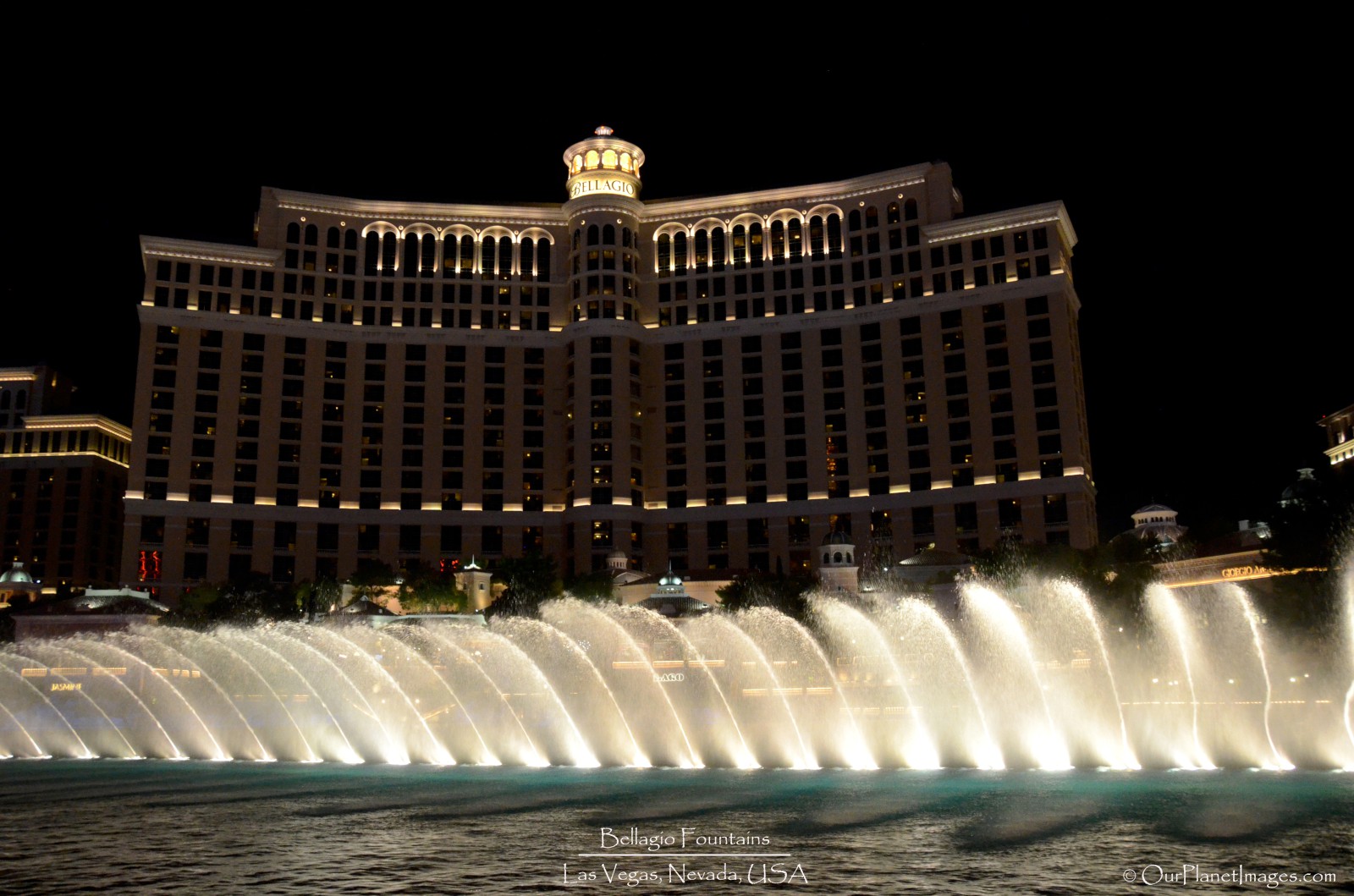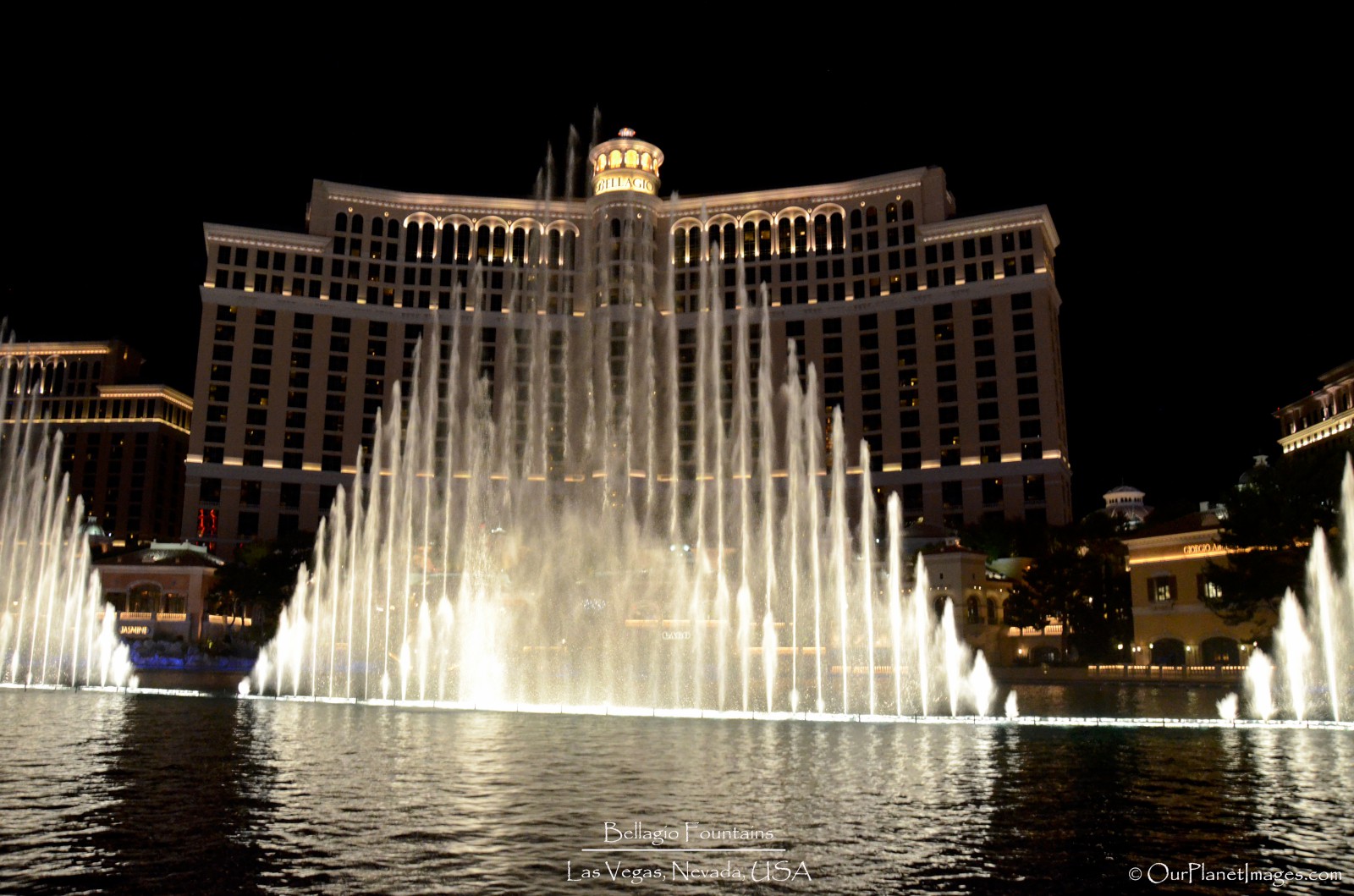 Most people watch the show from in front of the Bellagio and it is impressive but sometimes getting another angle gives you a completely different experience of the same show. The following pictures were taken from the side view of the fountain pond and you can see how the fountains take on a completely different look.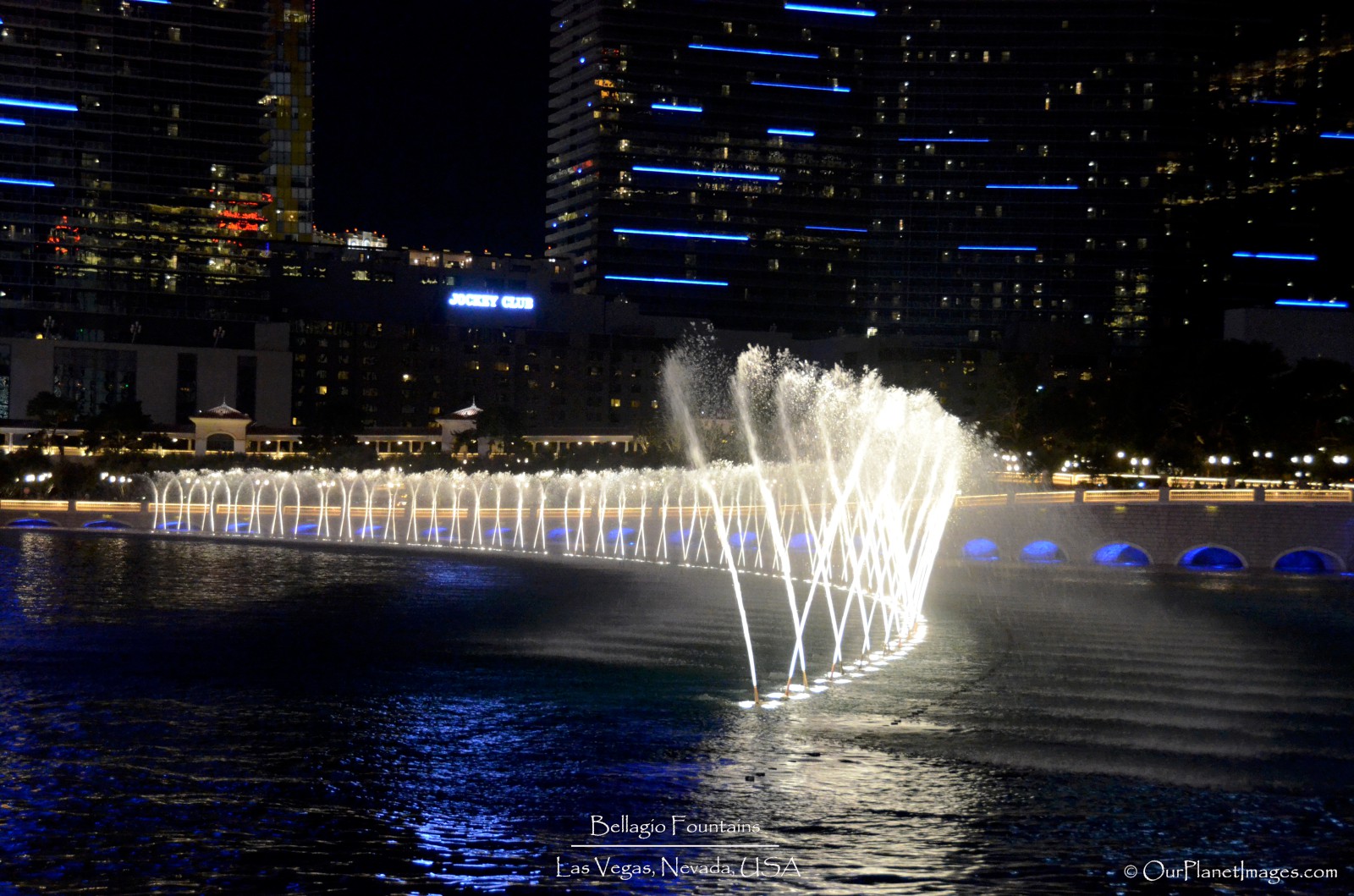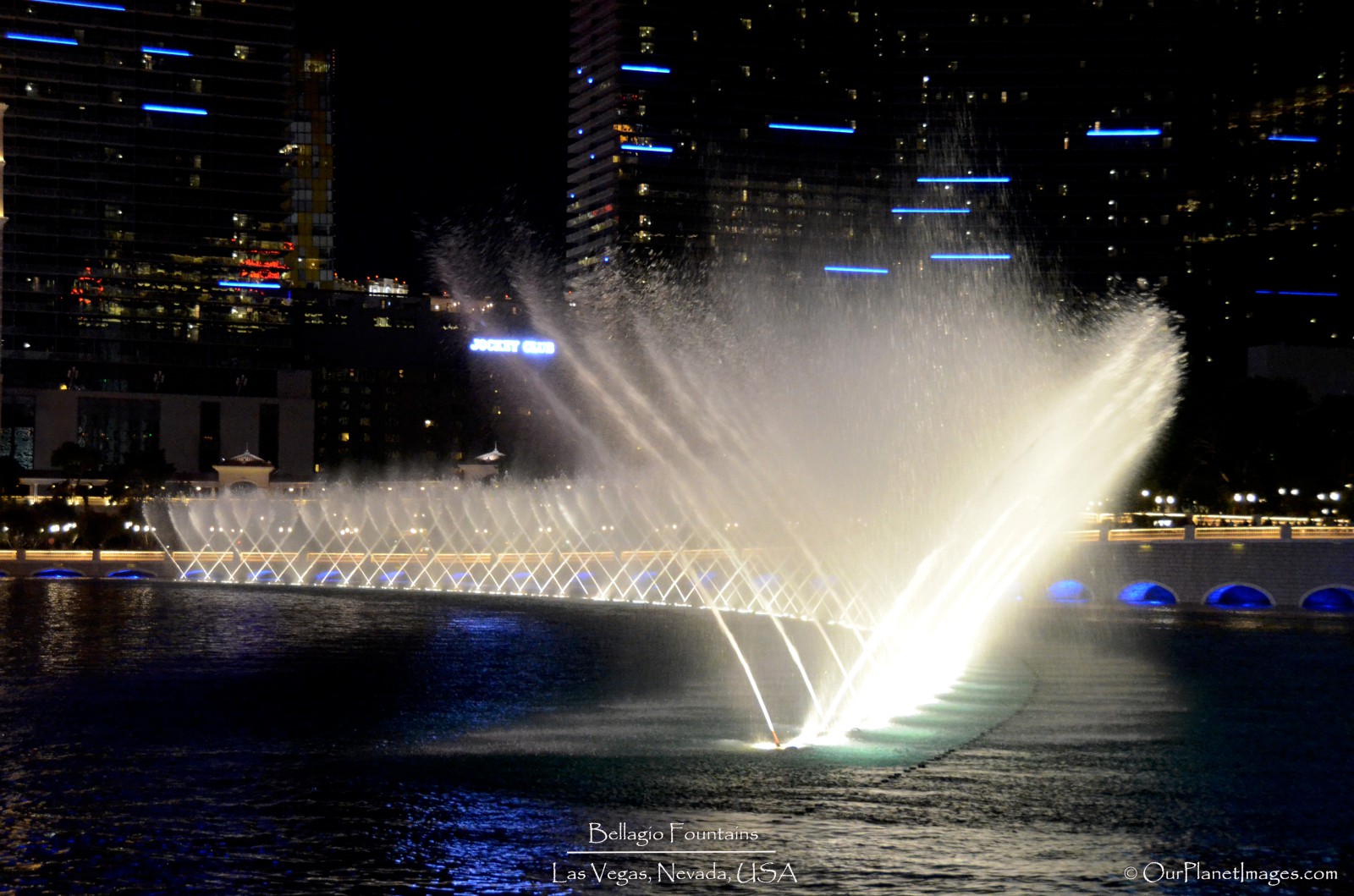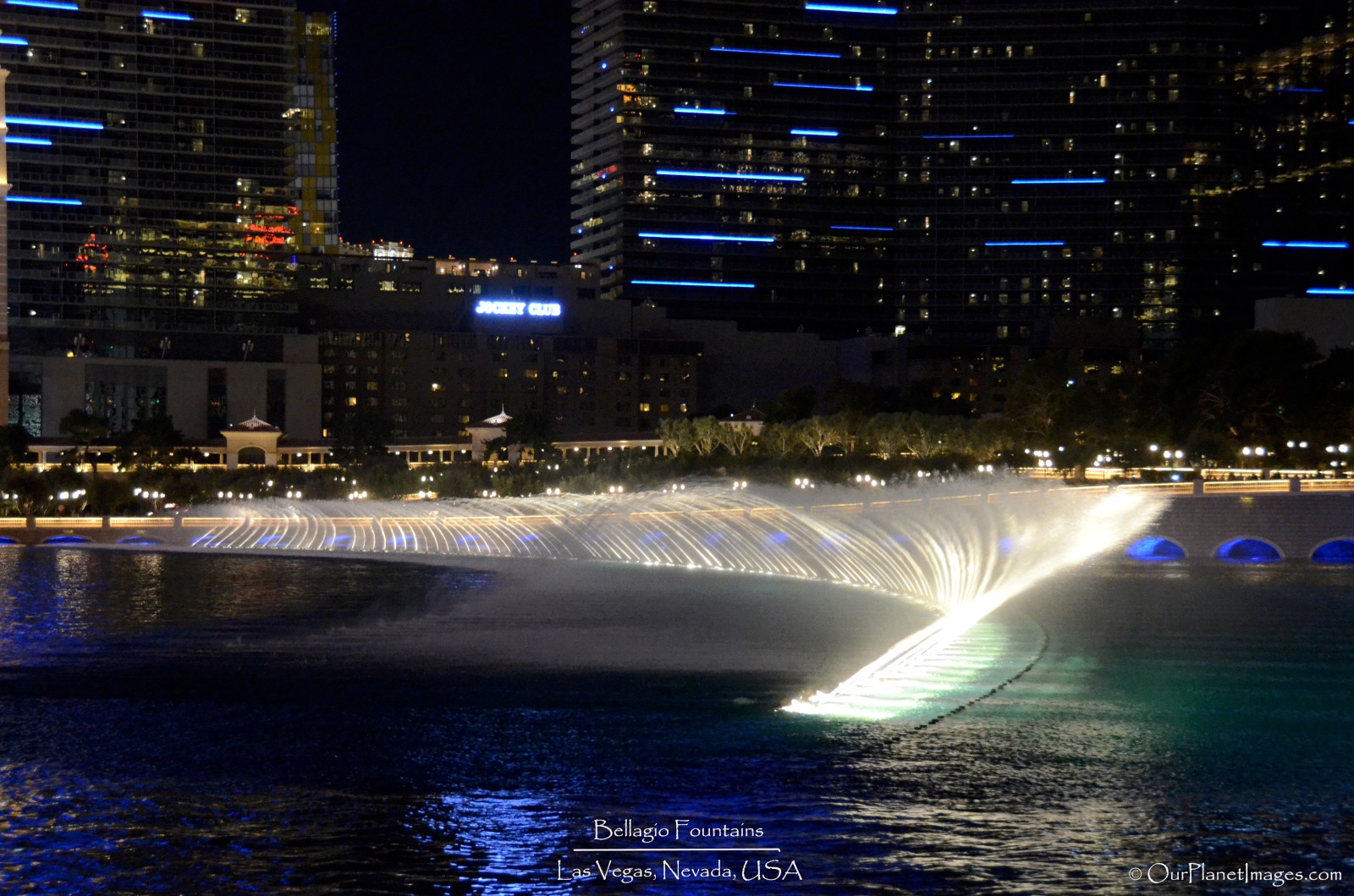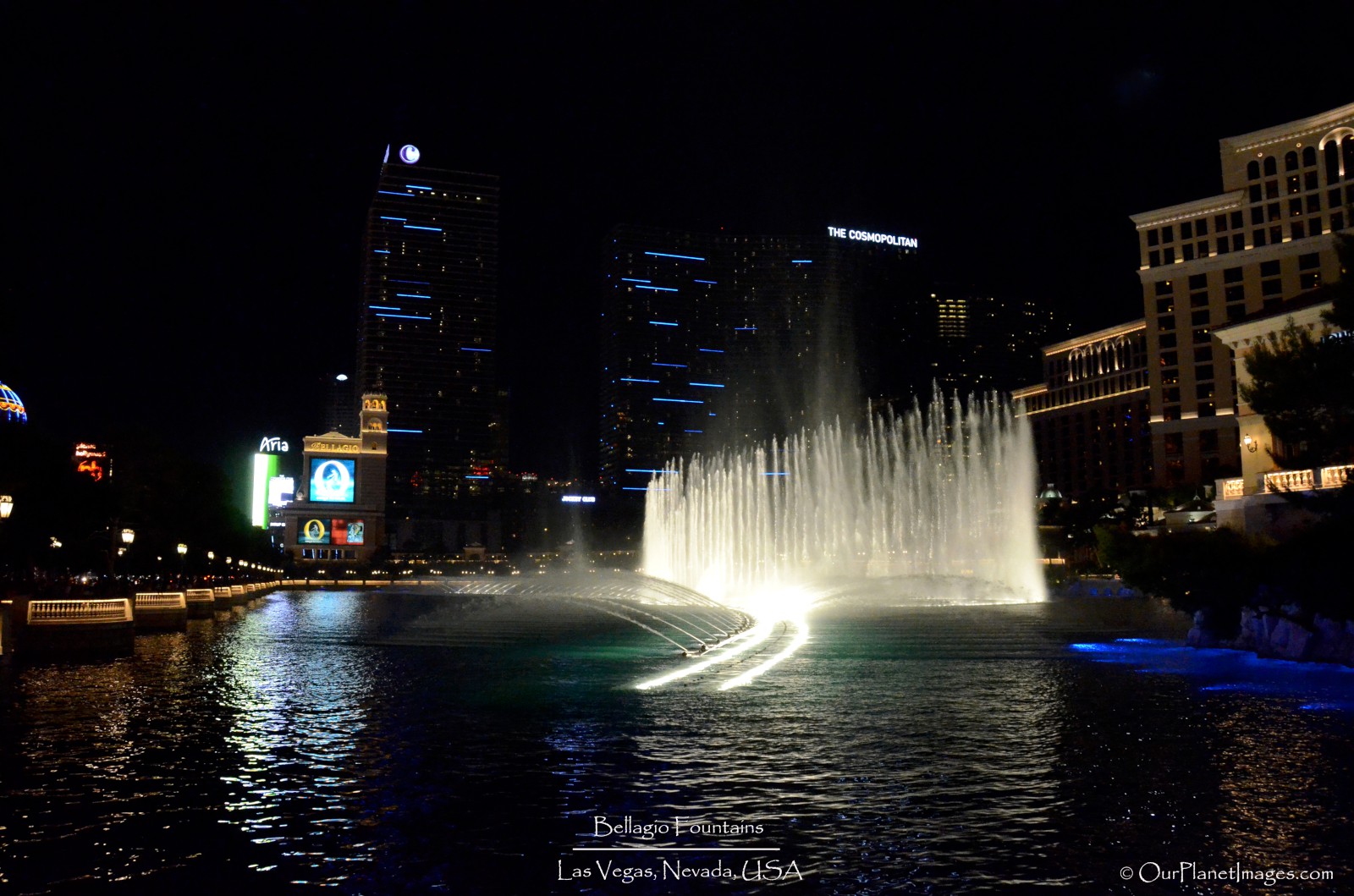 The music that the fountains are choreographed with is different for each show. There are 32 different songs that are used for the fountain shows so it is unlikely that you will hear the same song for 2 shows. The only exception is if you are there for the midnight show because every night the midnight show is the star spangled banner. I don't want to list all of the songs but some of the songs are:
Fly me to the moon
Singing in the rain
All that Jazz
Your Song
God Bless the USA
Pink Panther
Up Town Funk
Hey Big Spender
Billie Jean
Viva Las Vegas
Holiday Music includes
It's beginning to look a lot like Christmas
The most wonderful Time of Year
Sleigh Ride
Santa Baby
The fountain show is wonderful but even when the shows are over the Bellagio is still beautiful and I have included a few pictures taken after the show was over.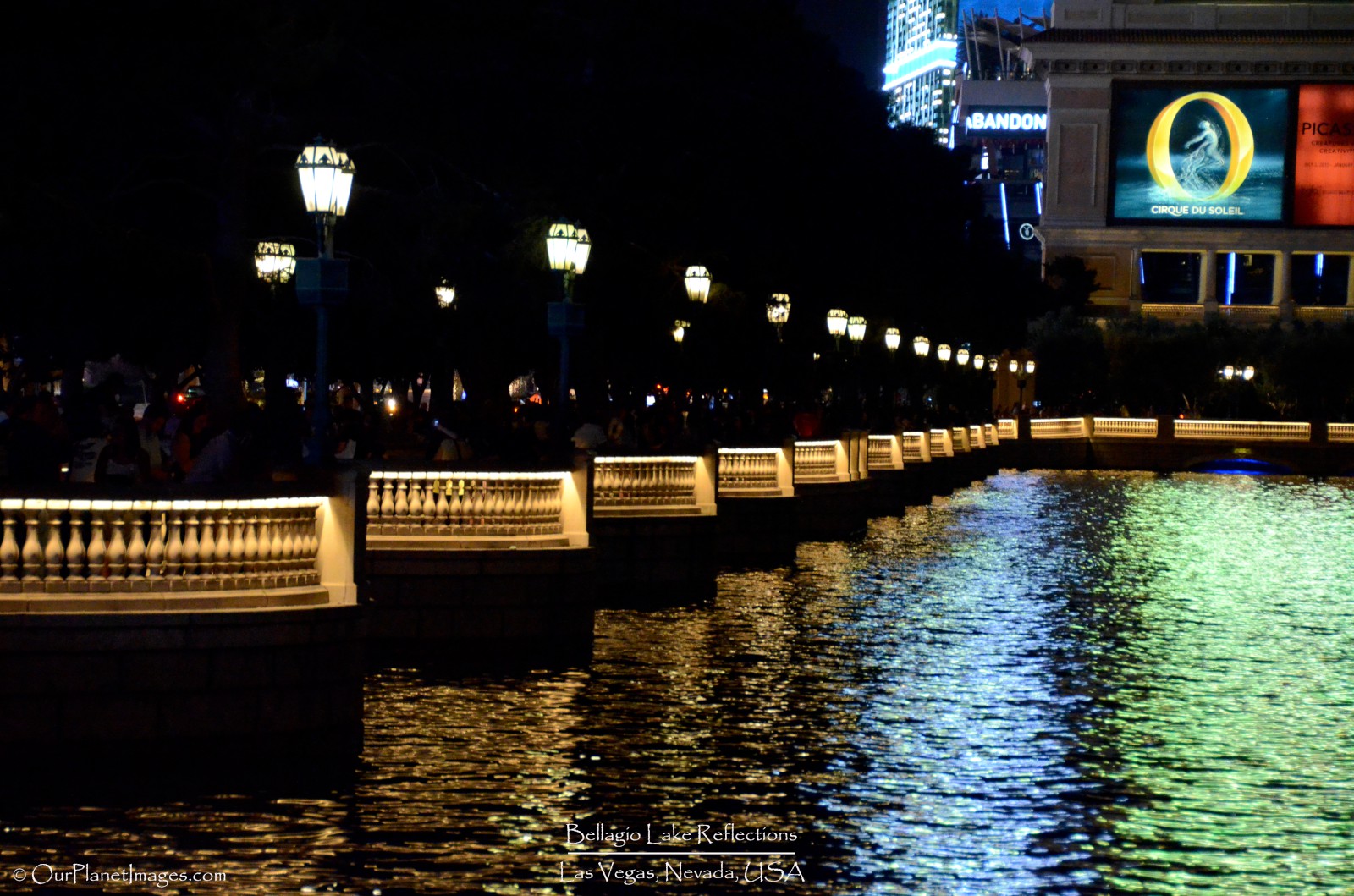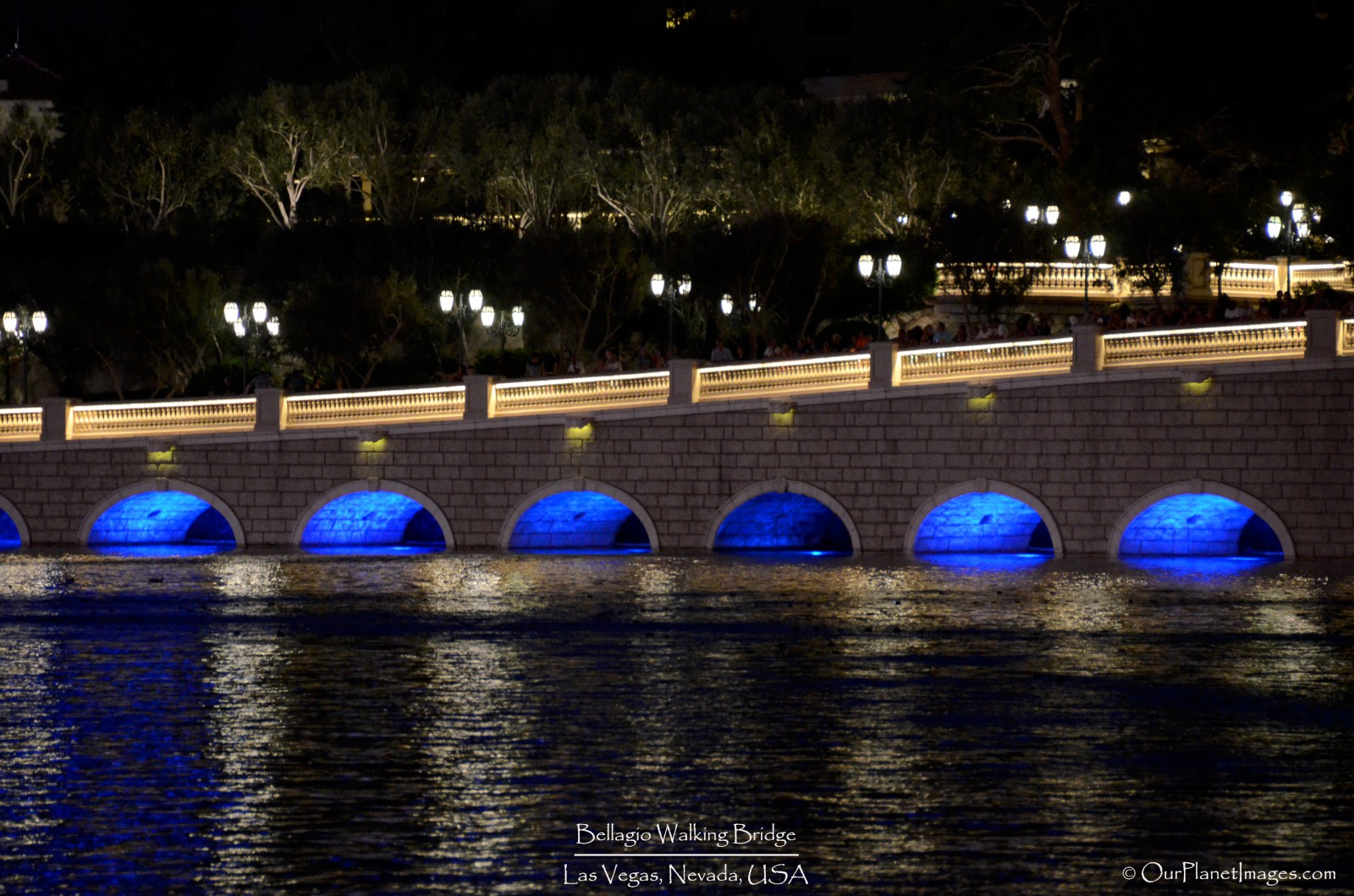 For me, the Bellagio Fountain Show is the top attraction on the Las Vegas Strip. There are lots of things to see and do in Las Vegas but I have never been to Vegas without seeing at least one performance of the Bellagio Fountain Show. Enough said!