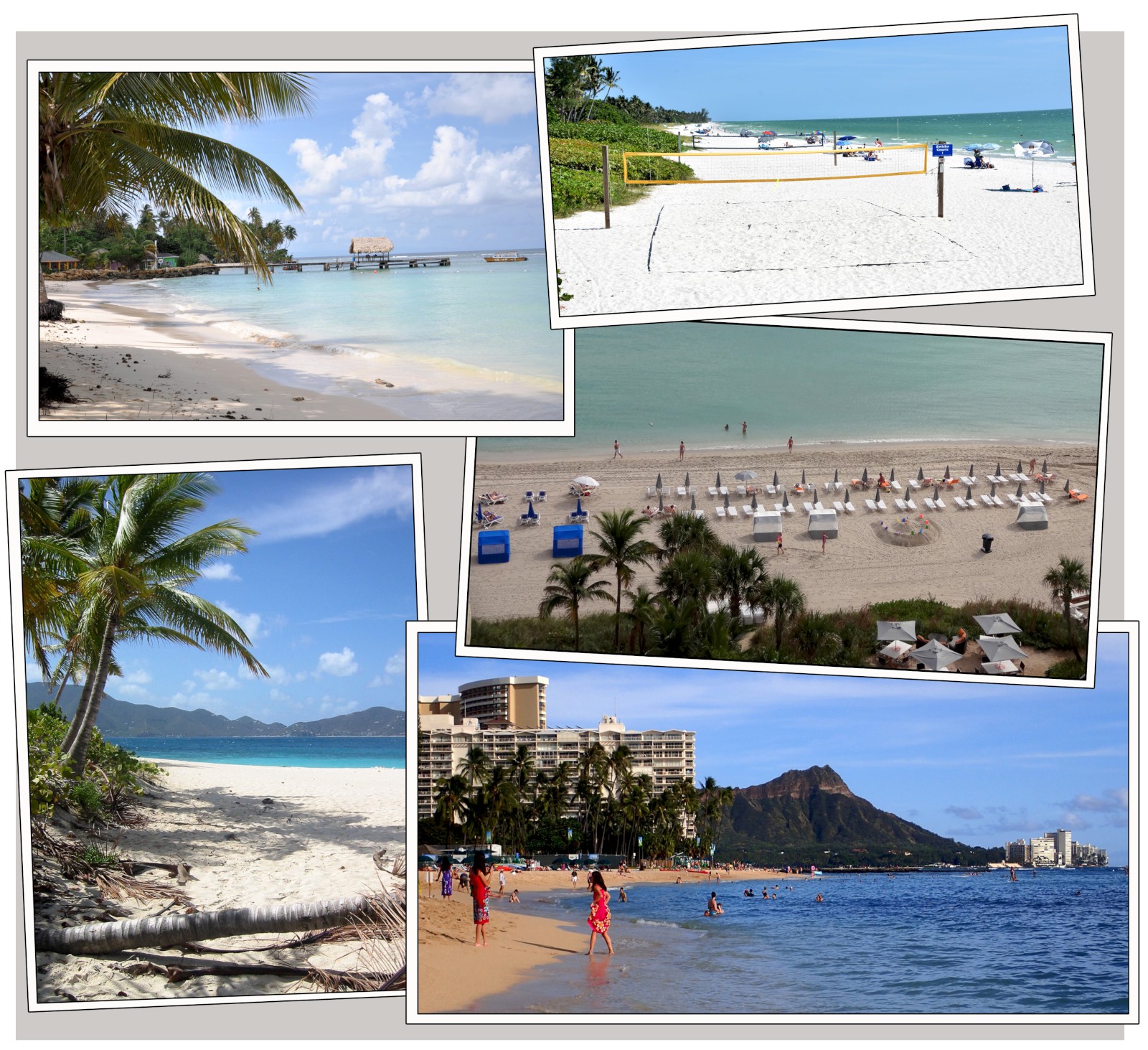 Beaches are one of the most popular vacation destinations. We all enjoy visiting beaches. Some beaches are located in urban areas near major cities and have many activities for people to do. These beaches have been developed for large population. They commonly have boardwalks with many restaurants, shops, water sports and other activities.
Other beaches are very remote from populated areas and are known for their natural beauty. These beaches normally have powder white sand, beautiful turquoise water and lush tropical trees and plants. These are the kind of beaches that are perfect for snorkeling, relaxing and taking sunset walks. If you get lucky, you may have the entire beach to yourself.
The posts that will be shown under this category are the best beaches that I have visited in my travels. These posts will include the full range from isolated beaches to the most popular urban beaches. I hope that you will enjoy my posts on these beaches and that I will be able to show beauty of these beaches.
I will be making more posts on other beaches, so check back later to see these future posts.