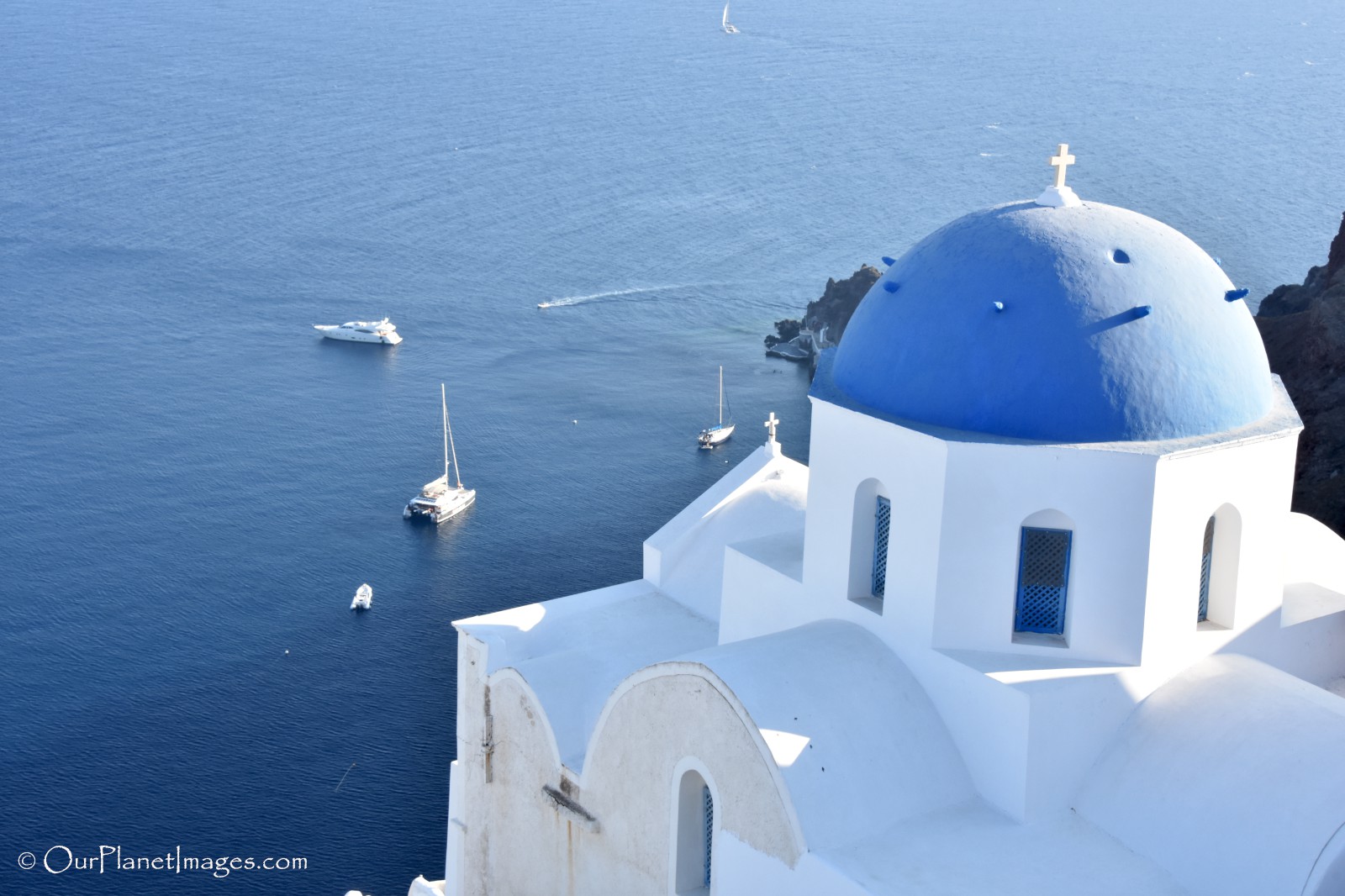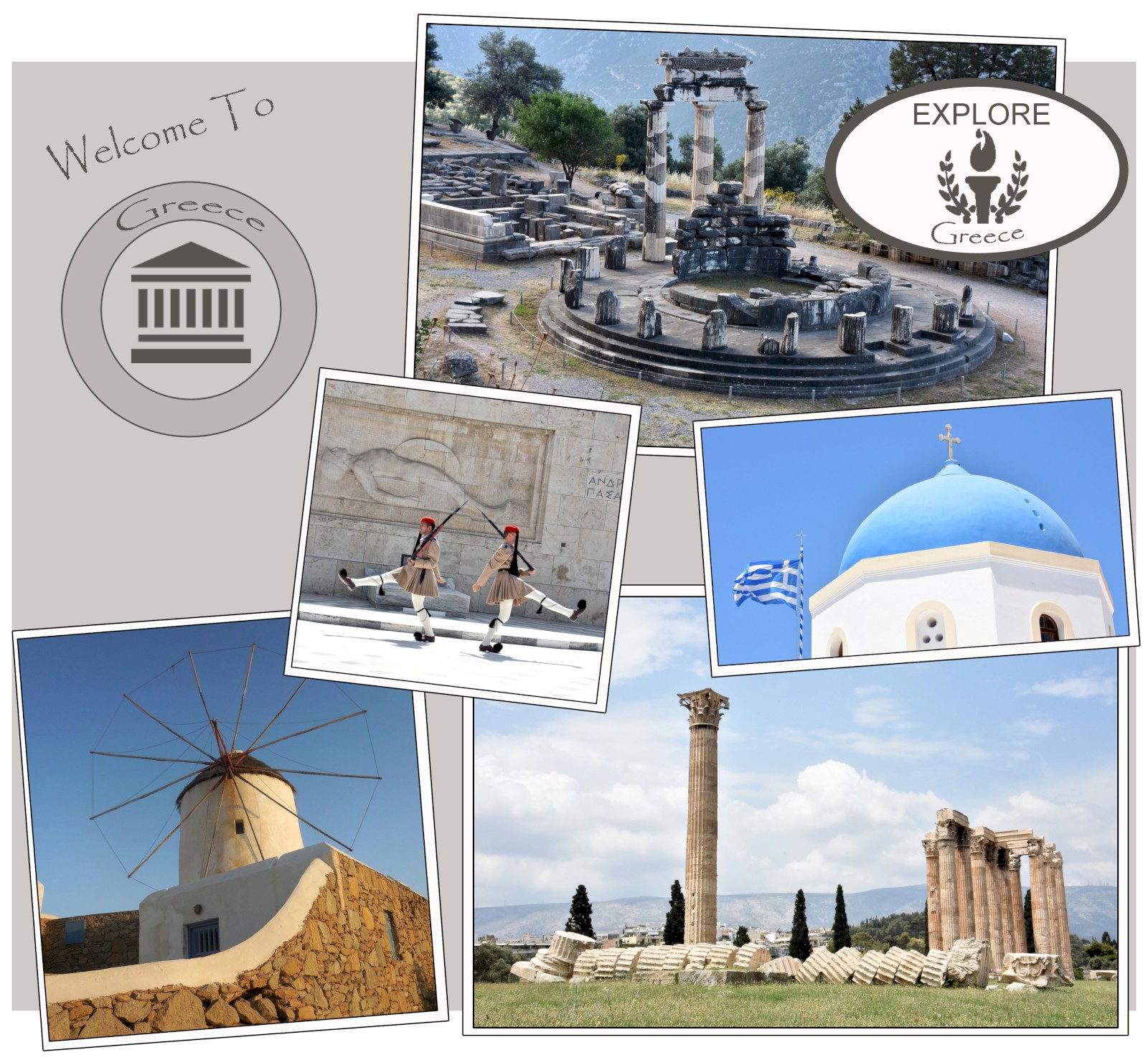 Greece is famous for all of their legendary ancient ruins, beautiful landscapes and their numerous islands that are scattered in the warm blue waters of the Mediterranean Sea.
Many visitors travel to Greece for the sole purpose of see the famous archaeological sites like the Acropolis of Athens, the Sanctuary of Delphi, the original site of the Olympics, Delos Island and Mycenae. These are just the most well-known sites but there are archaeological sites in every part of Greece and on most of the Greek islands.
Greece has no shortage of beautiful landscapes for visitors to enjoy form the huge rock pinnacles that are topped with monasteries in Meteora, the Vikos Gorge (canyon) that is one of the longest and deepest gorges in Europe, sea caves and isolated beaches along seaside cliffs.
No trip to Greece is complete without visiting the Greek islands where you can enjoy seaside whitewashed villages with cobblestone alleyways, fresh seafood and stunning sunsets on the Mediterranean Sea.
Many of the must see attractions in Greece are archaeological sites. Fortunately, the most famous sites are located near each other and can be reached on day trips from Athens. The Acropolis is in Athens, the Delphi archaeological site is in near Athens and Mycenae is located on the Peloponnese peninsula just across the Corinth Canal which should also be visited.
Some images are so iconic that they are instantly identifiable of the location. This is the case for the Mykonos Windmills and the Santorini clifftop towns. Windmills are located around the island of Mykonos but the largest concentration are on the ocean front of Mykonos Town.
The narrow alleyways of the clifftop towns of Santorini are charming and having dinner or drinks from an ocean view window is a memory that you won't forget but the big event on the island is watching the sun set into the ocean. People literally stop what they are doing to line up along the cliff side walkways to watch the sun drop below the horizon. That may sound extreme but it truly is beautiful.
Visiting the Acropolis of Athens is something that every visitor to Greece must do but the site that I thought was the most impressive were the monasteries of Meteora. The monasteries themselves were living museums that gave me the feeling of entering a time capsule from the past but the impressive part was seeing the construction of the isolated monasteries on top of towering pinnacles that are hundreds of feet above the land below.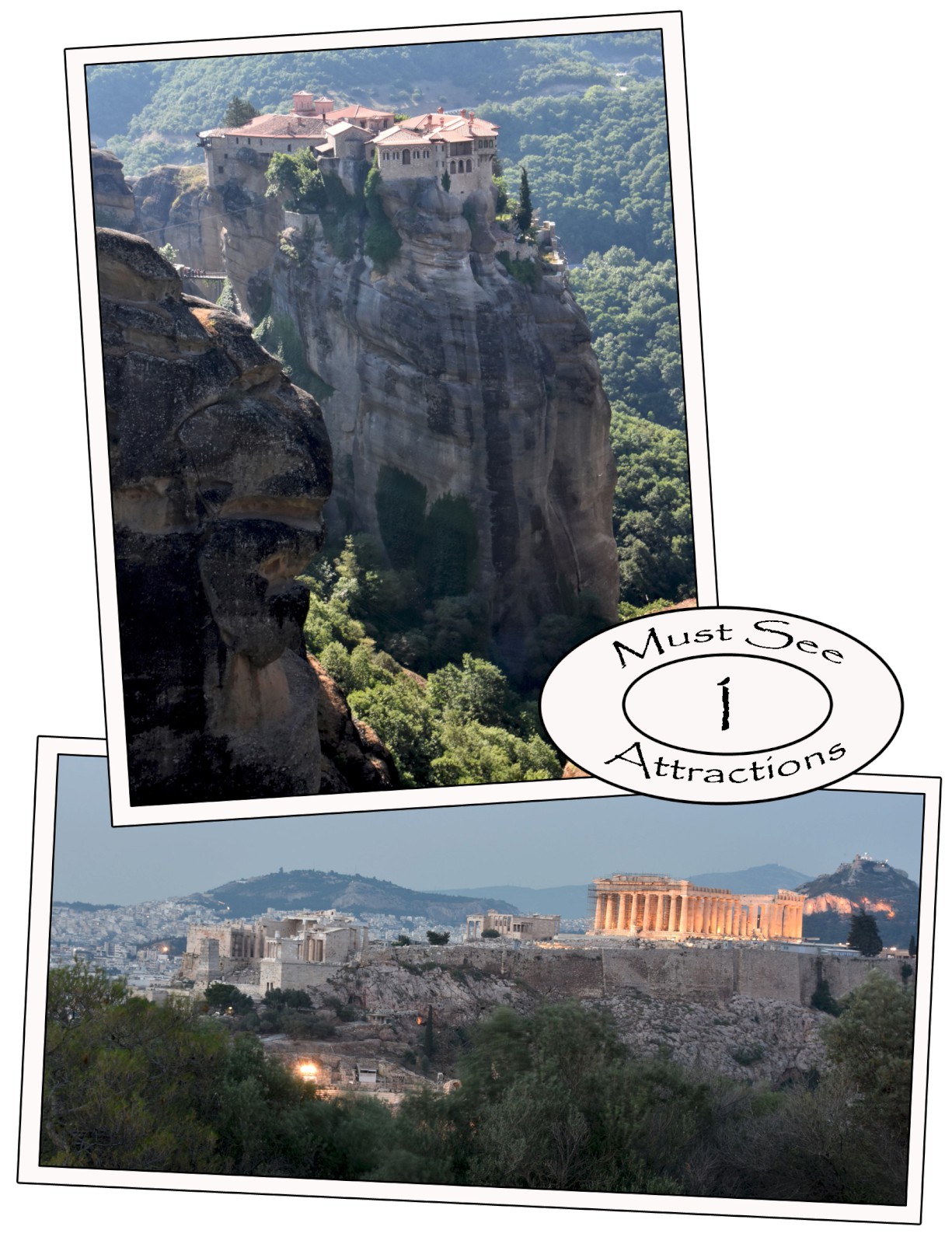 Greece is a country with great historical importance. Seeing the archaeological sites in Greece are near the top of many travelers bucket list but don't overlook Greece's natural beauty when planning your trip.
I will be making more posts on things to do in Greece, so check back later to see my future posts on Greece.