The archaeological site of Delphi is located near the city of Delphi, Greece and is the second most important complex of ancient Greece after the Acropolis of Athens.
This site is where many political decisions were taken for the consultation of the Oracle. No colony was founded in the Mediterranean without the consent of the sanctuary at Delphi.
The ruins that are seen today are from the 4th – 6th century B.C. The remaining ruins are the Sanctuary of Athena Pronaia and the the Tholos, Temple of Apollo, the ancient theater and the stadium.
Sanctuary of Athena Pronaia and the Tholos
The tholos is the circular building at the center of the sanctuary of Athena Pronaia. It was constructed with 20 columns that measures 14.8 meters in diameter and 13.5 meters tall.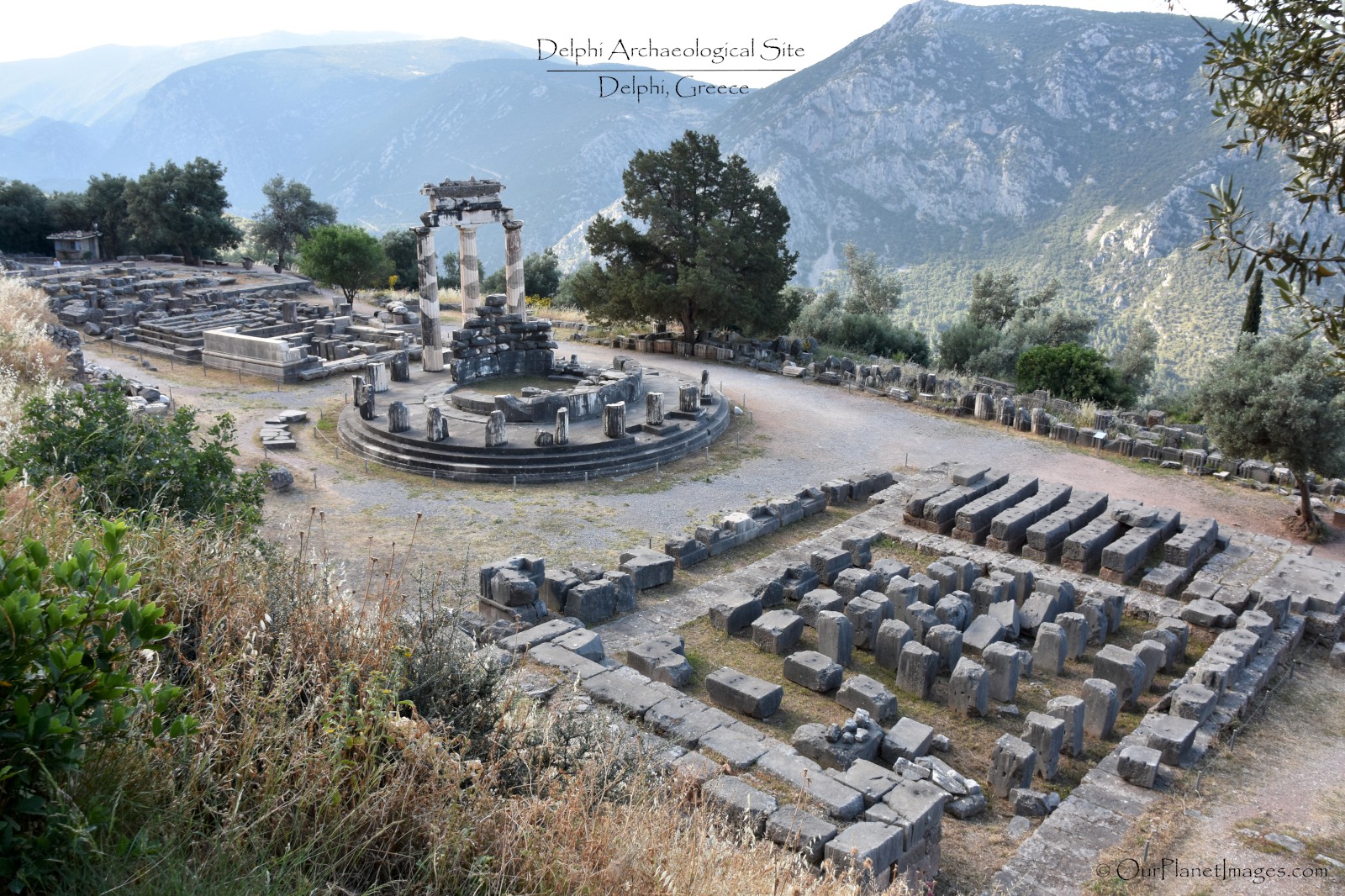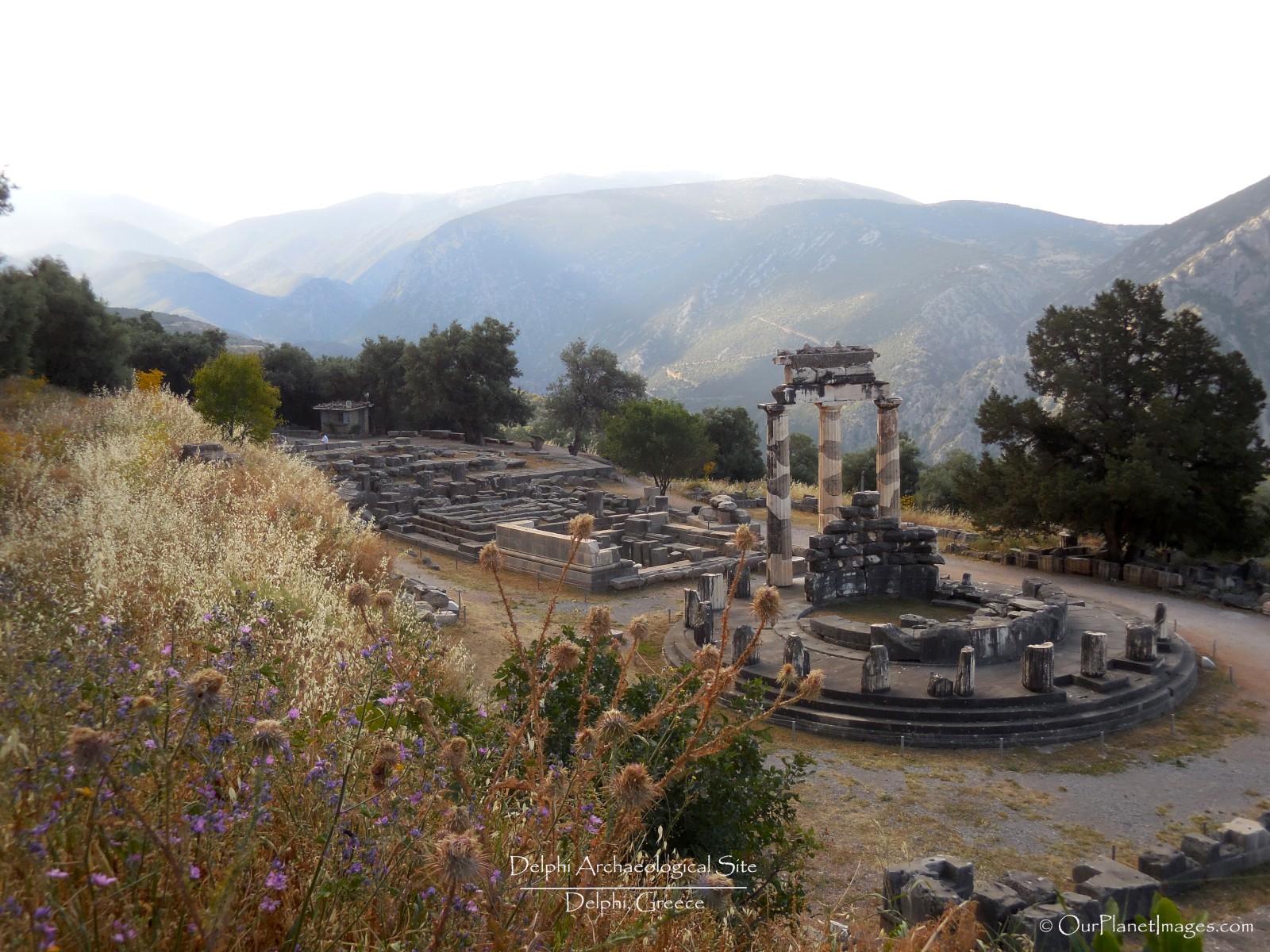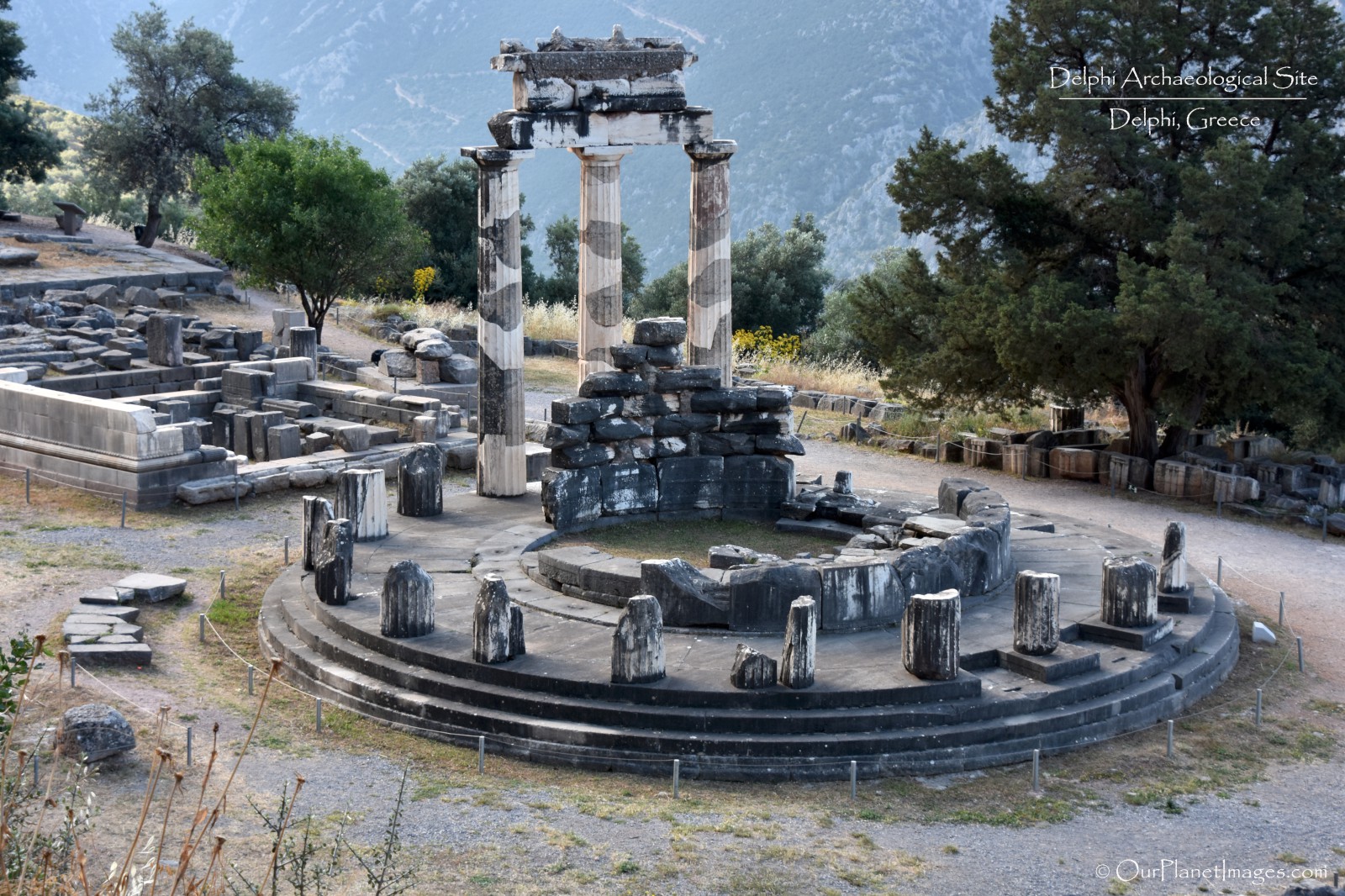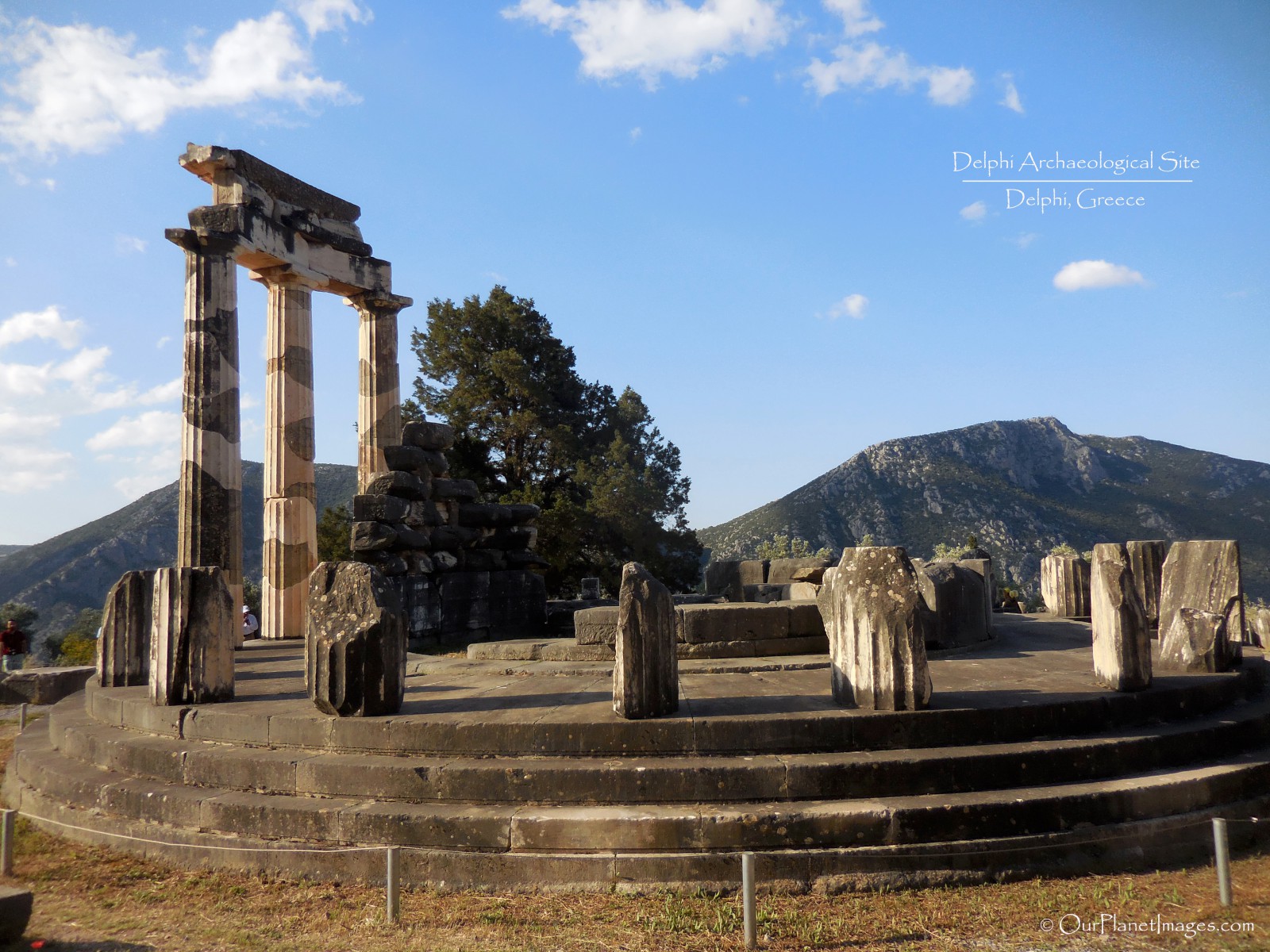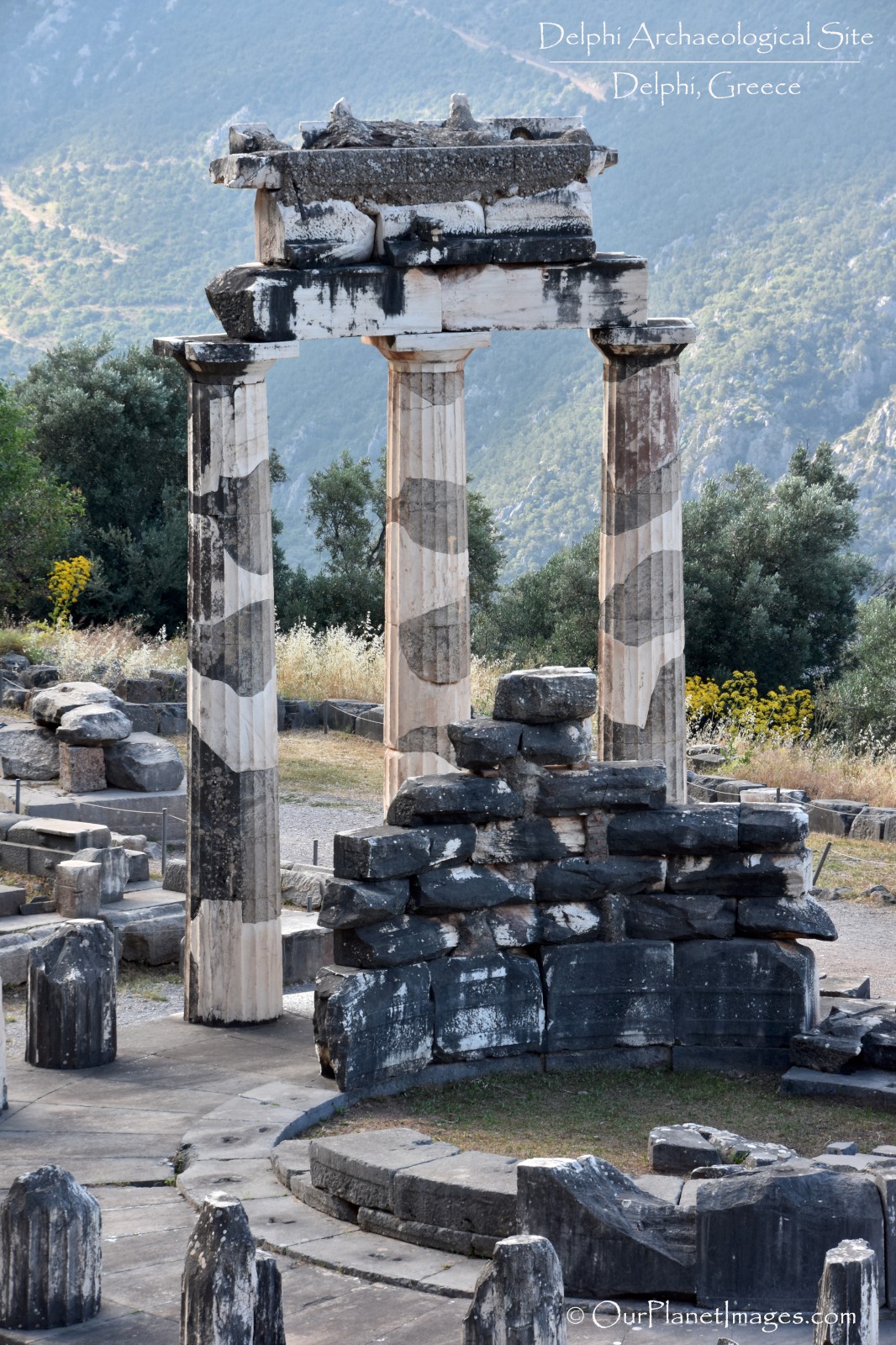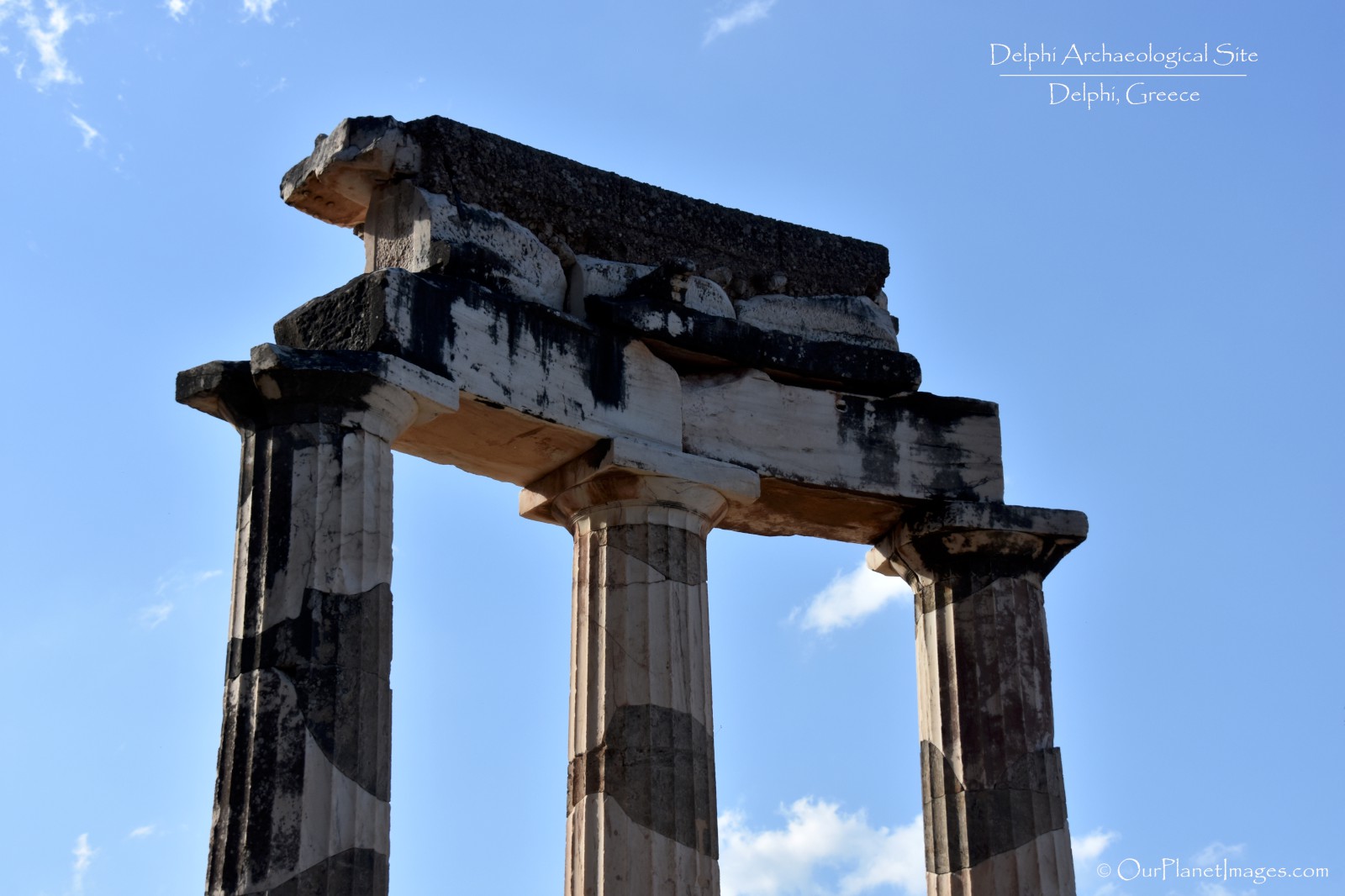 Temple of Apollo
The ruins of the Temple of Apollo that remain today are from the 4th century B.C. but it was originally built in the 7th century B.C. The temple was destroyed by fire and earthquake and rebuilt again in the 4th century.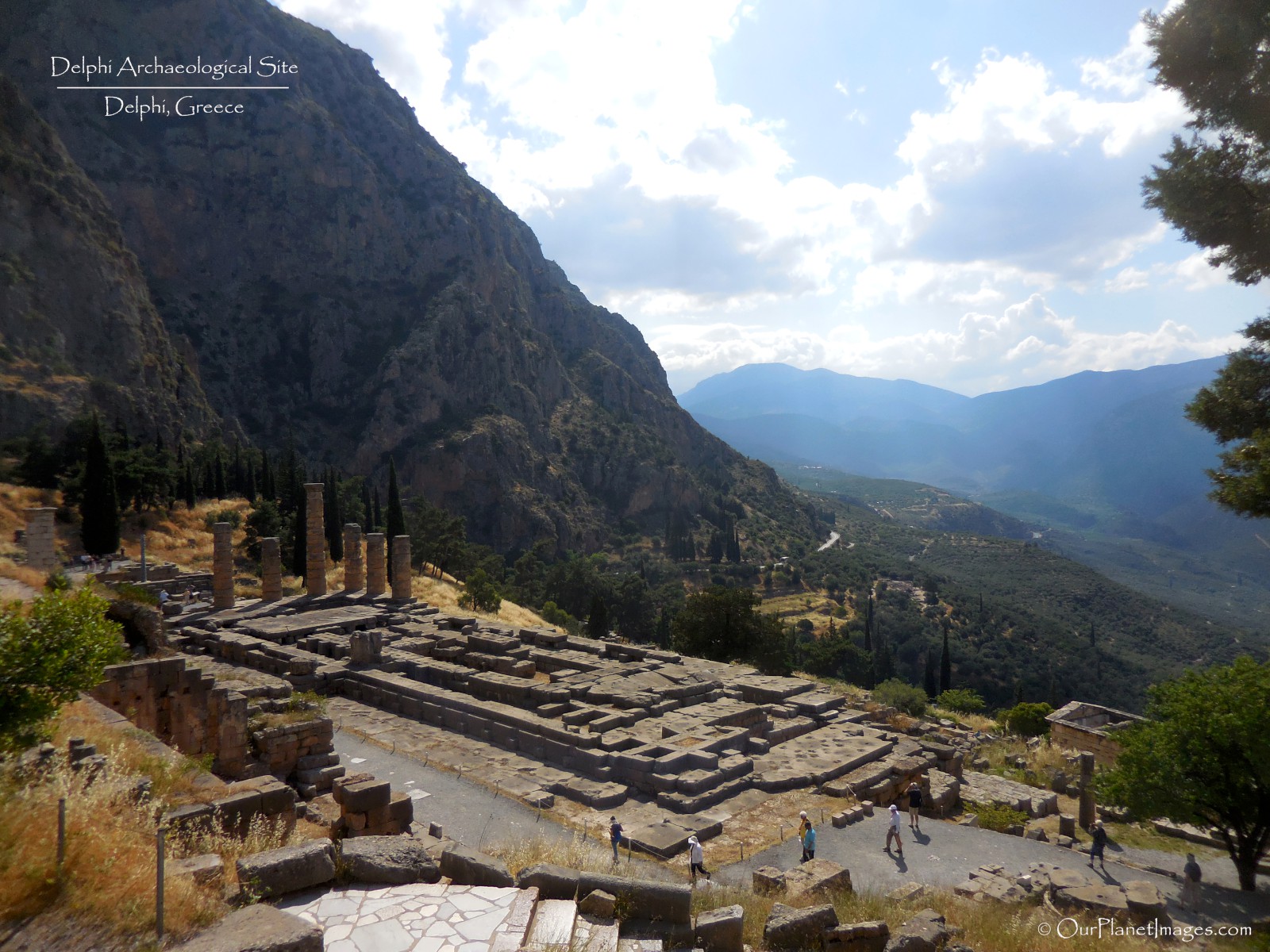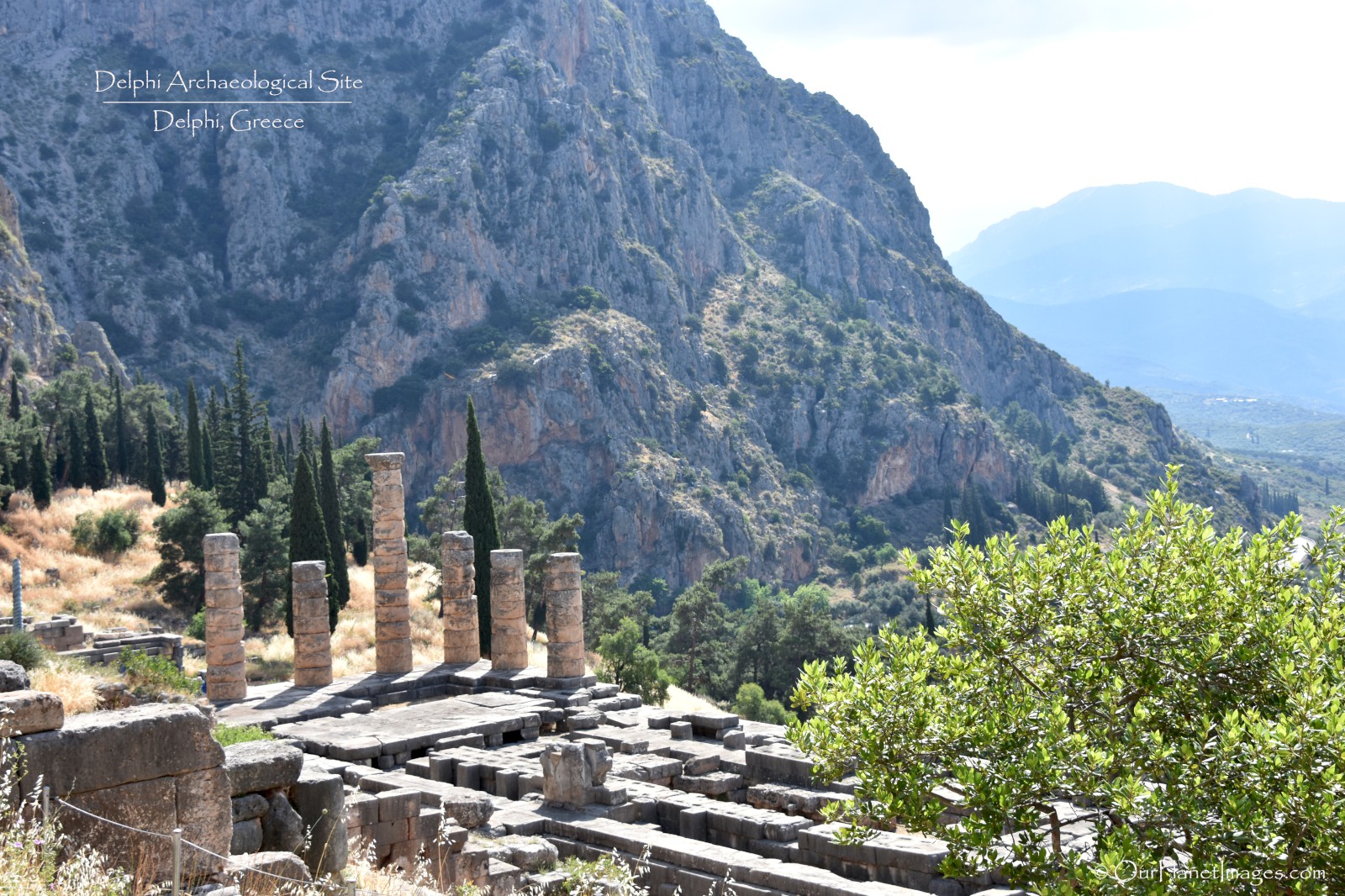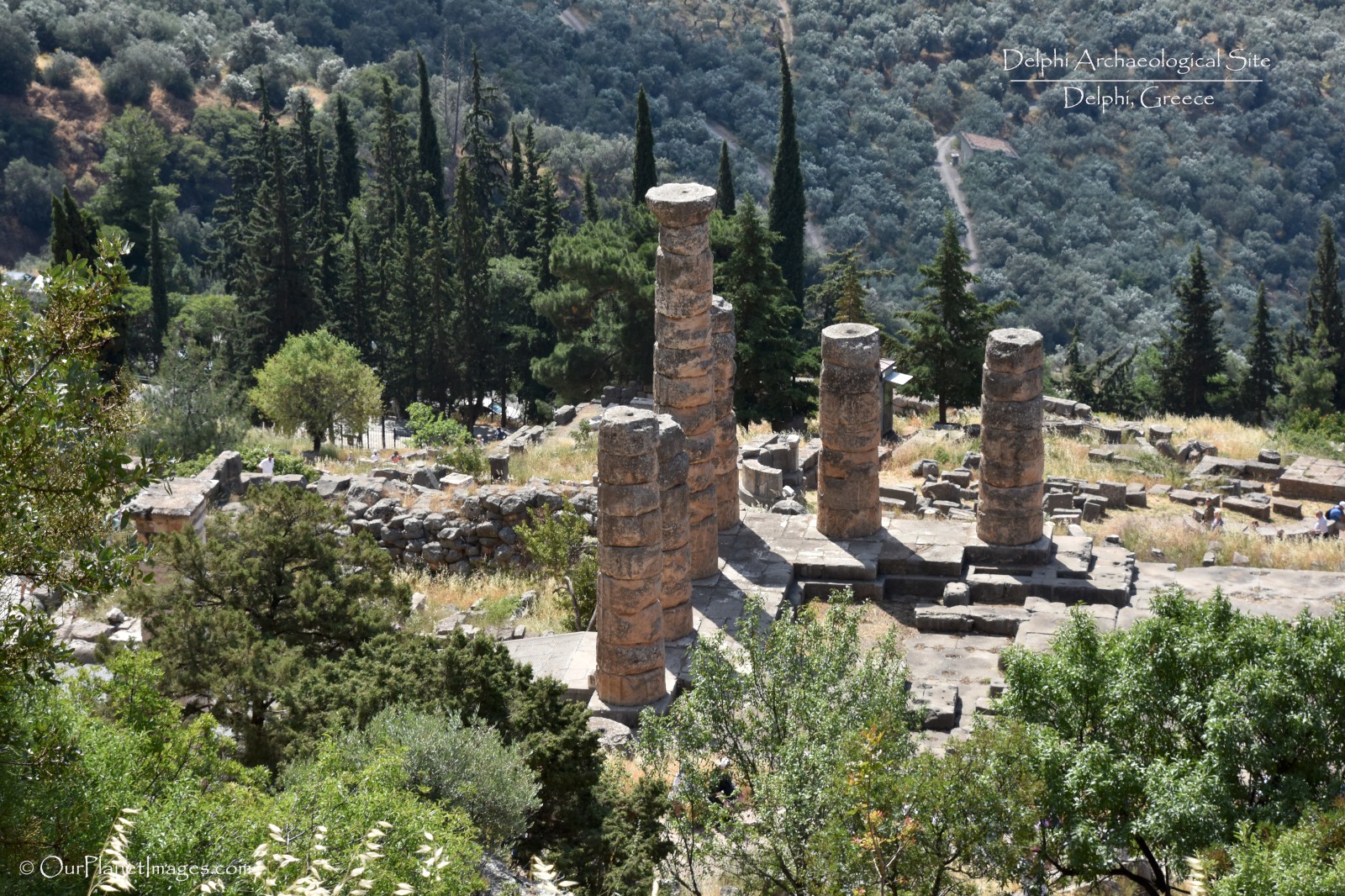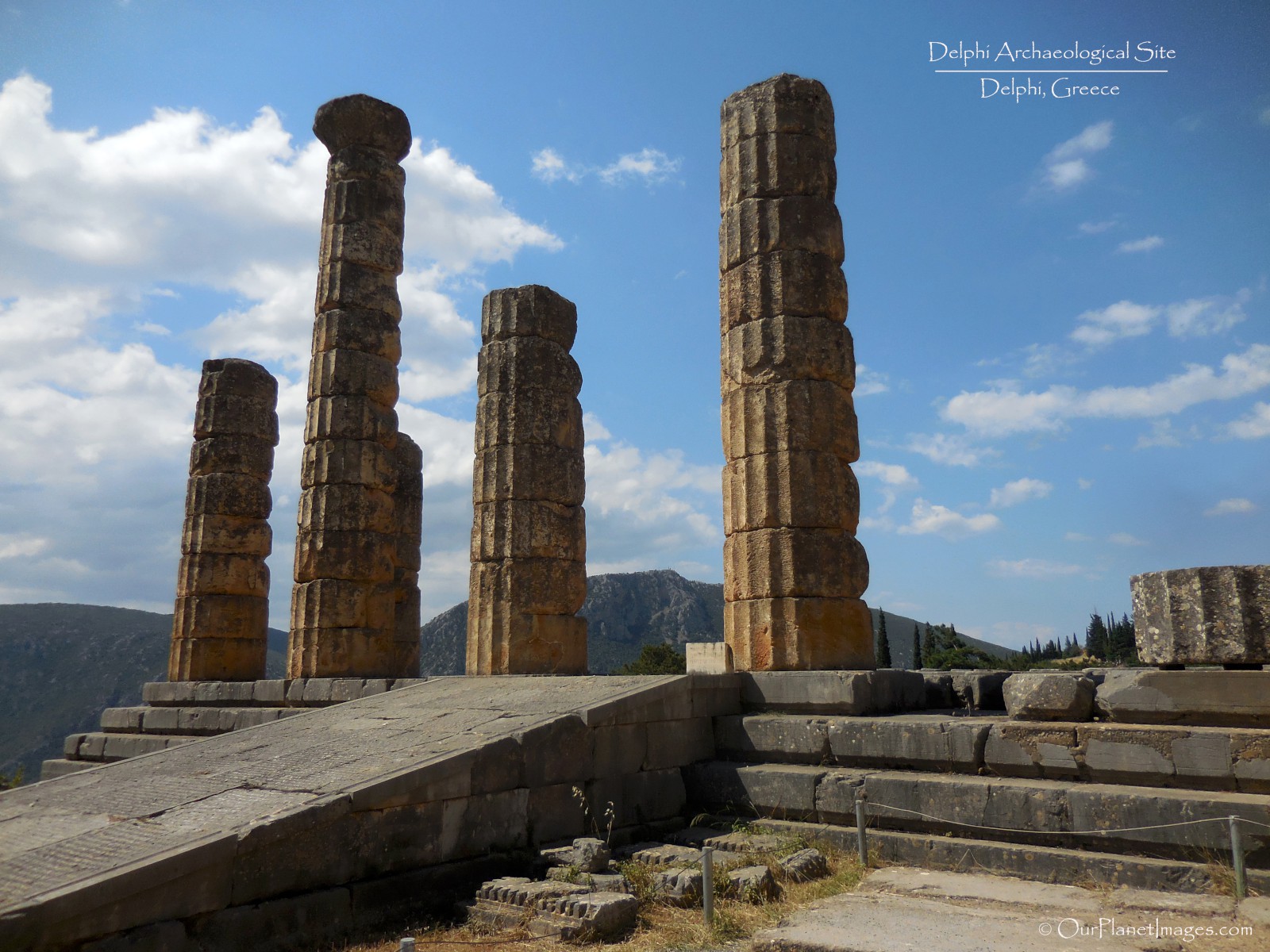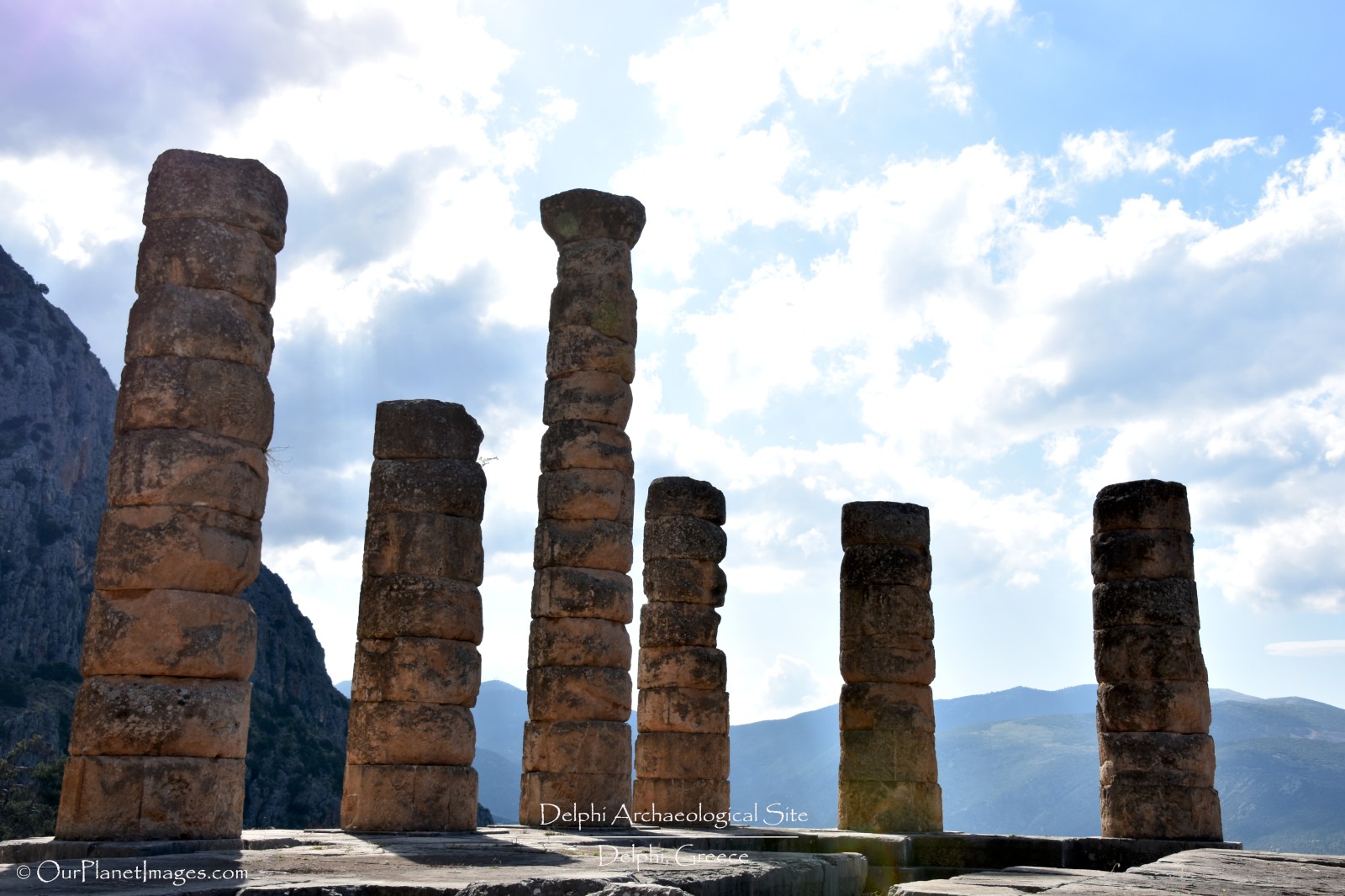 The Treasury of the Sikyonians and Siphnians
Treasuries were small temple shaped buildings dedicated by the Greek city-state and their colonies at sanctuaries. The often housed precious treasures of the cities that had been dedicated to them. The Treasury of the Sikyonians and Siphnians were built around 500 B.C.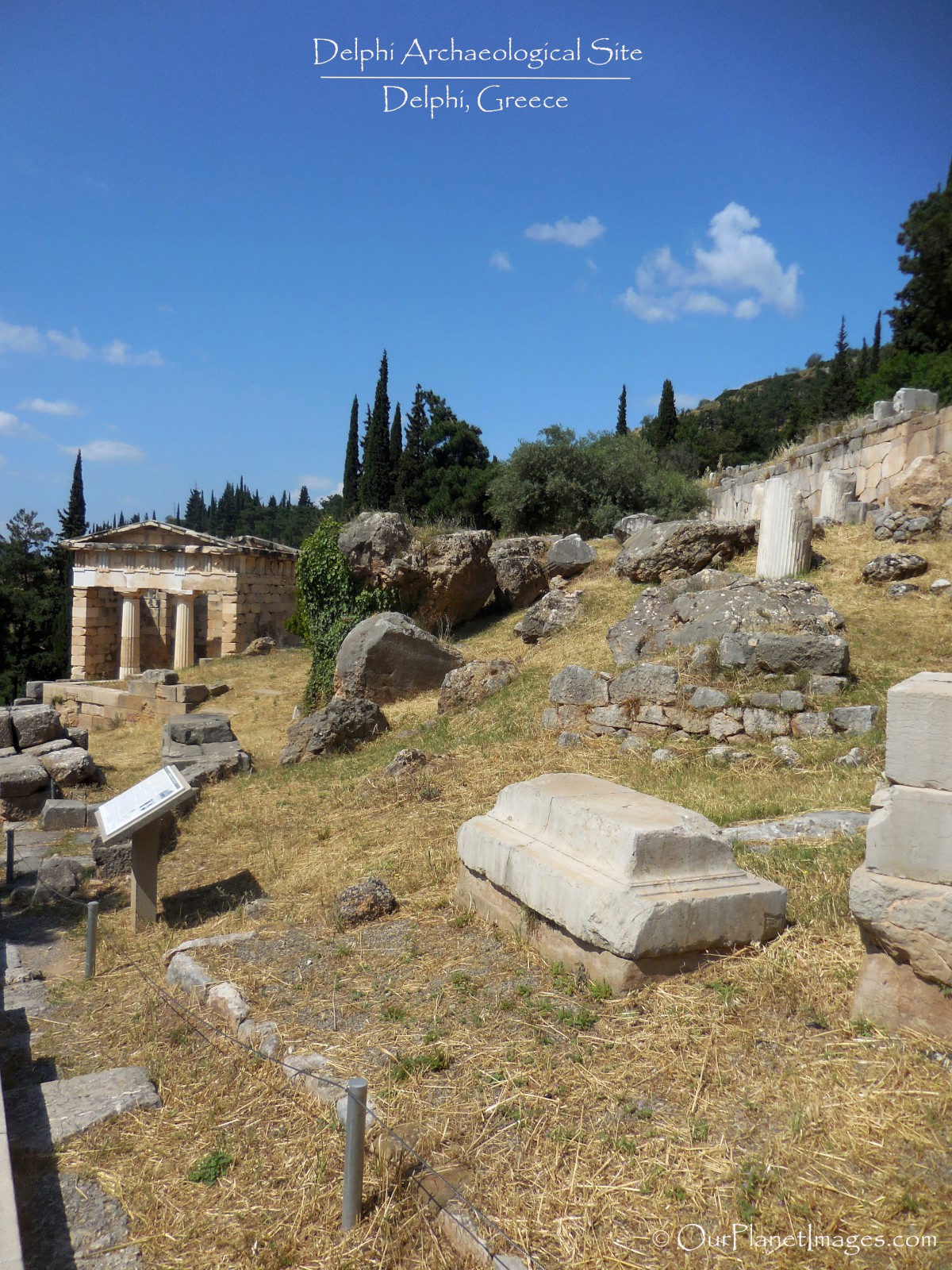 Delphi Theater
The theater was built on the hill side which provided a spectacular view of the entire valley. It was built in the 4th century B. C. with 35 rows that held around 5000 people. The theater was used for plays, poetry readings, musical events and festivals.
Delphi Stadium
The stadium of Delphi is located near the top of the hill and held around 6500 spectators. It hosted athletic contests of the Pythian and Panhellenic games for athletic events and music festivals. The track inside the stadium is 177 meters long and 25.5 meters wide.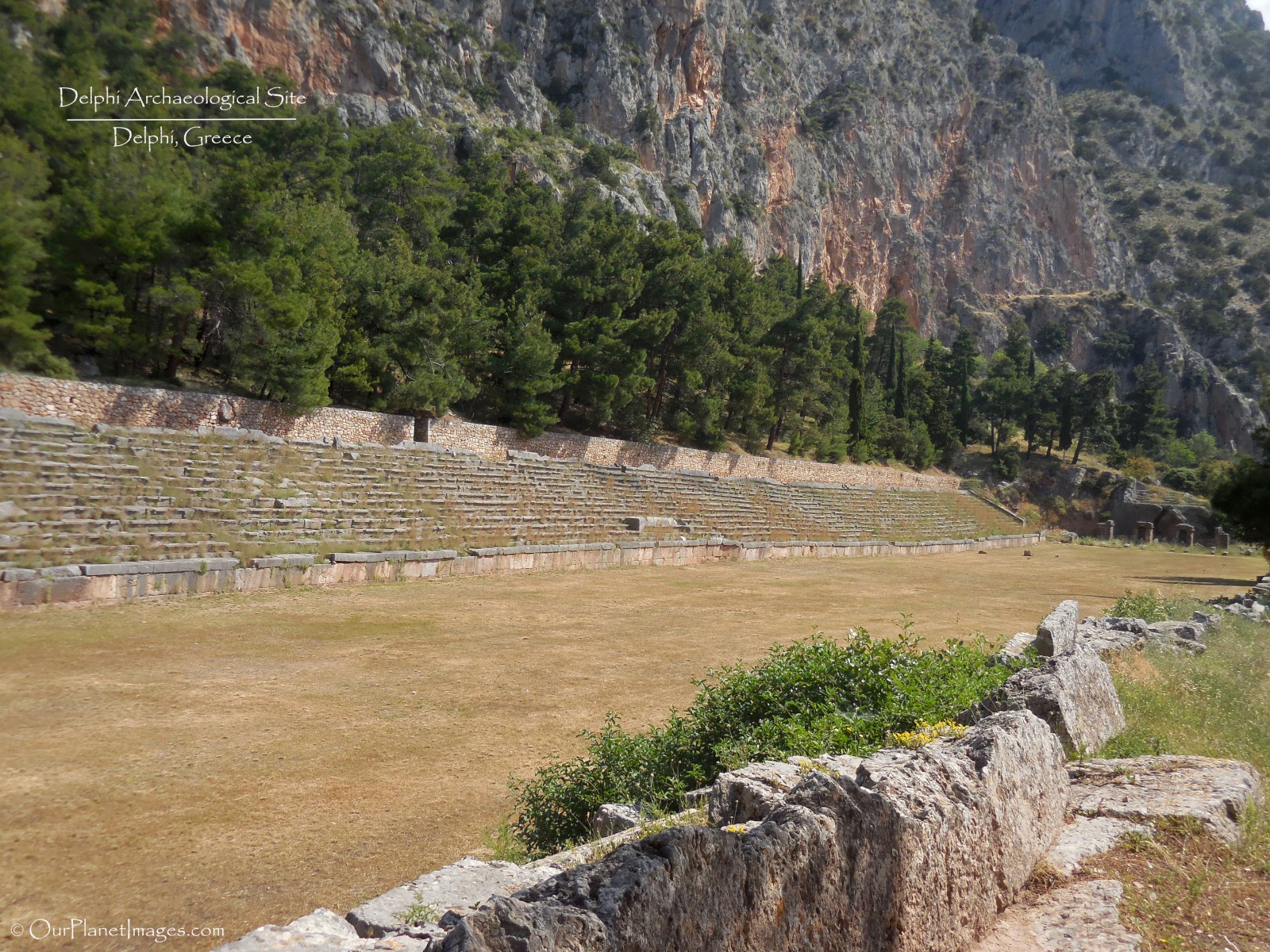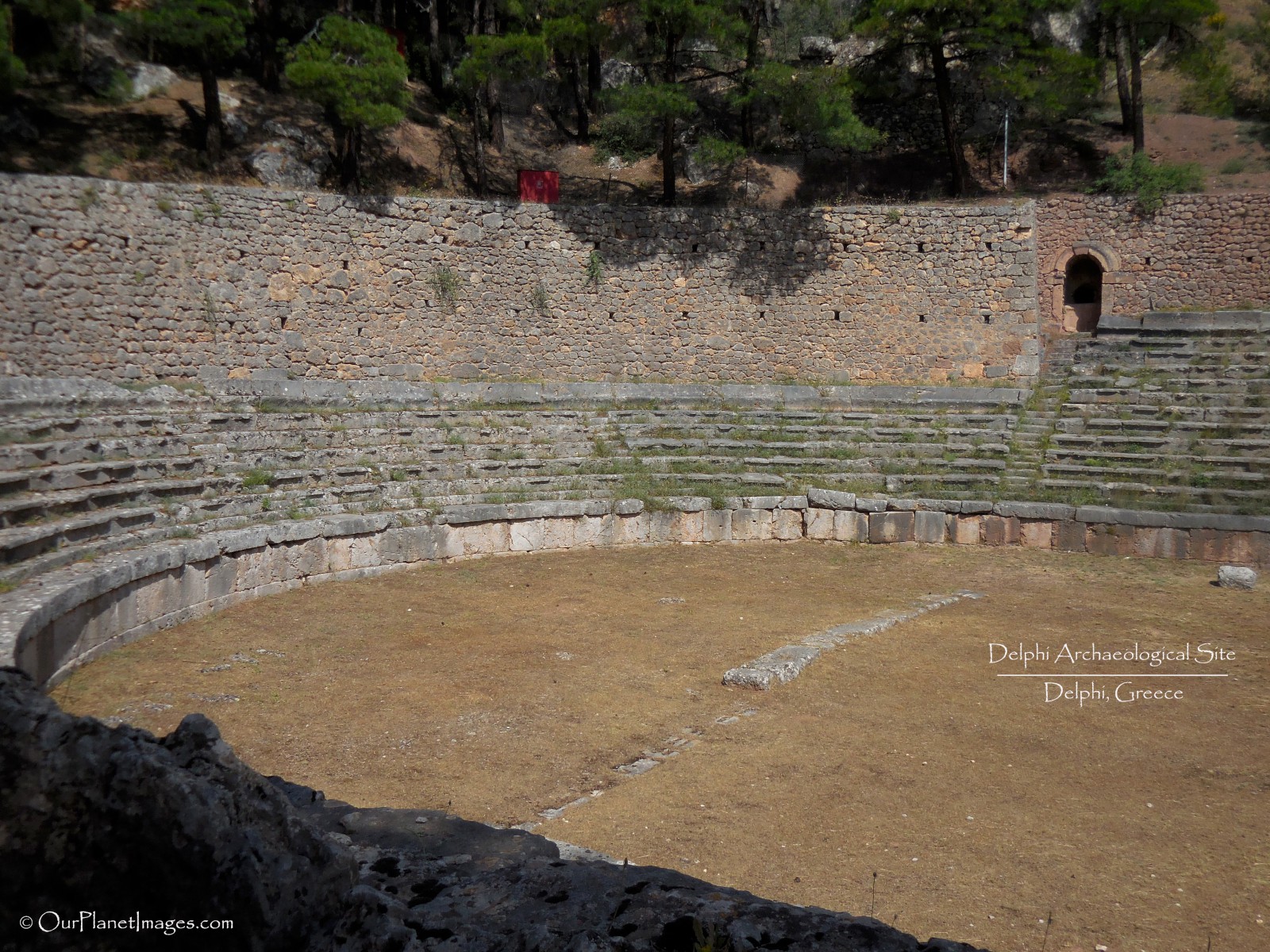 I always enjoy walking through ruins. I like to see the remains of ancient civilizations and the archaeological site at Delphi is a special site not only from its historical importance but also some of the ruins are unique but there is one other thing about this site that is very notable.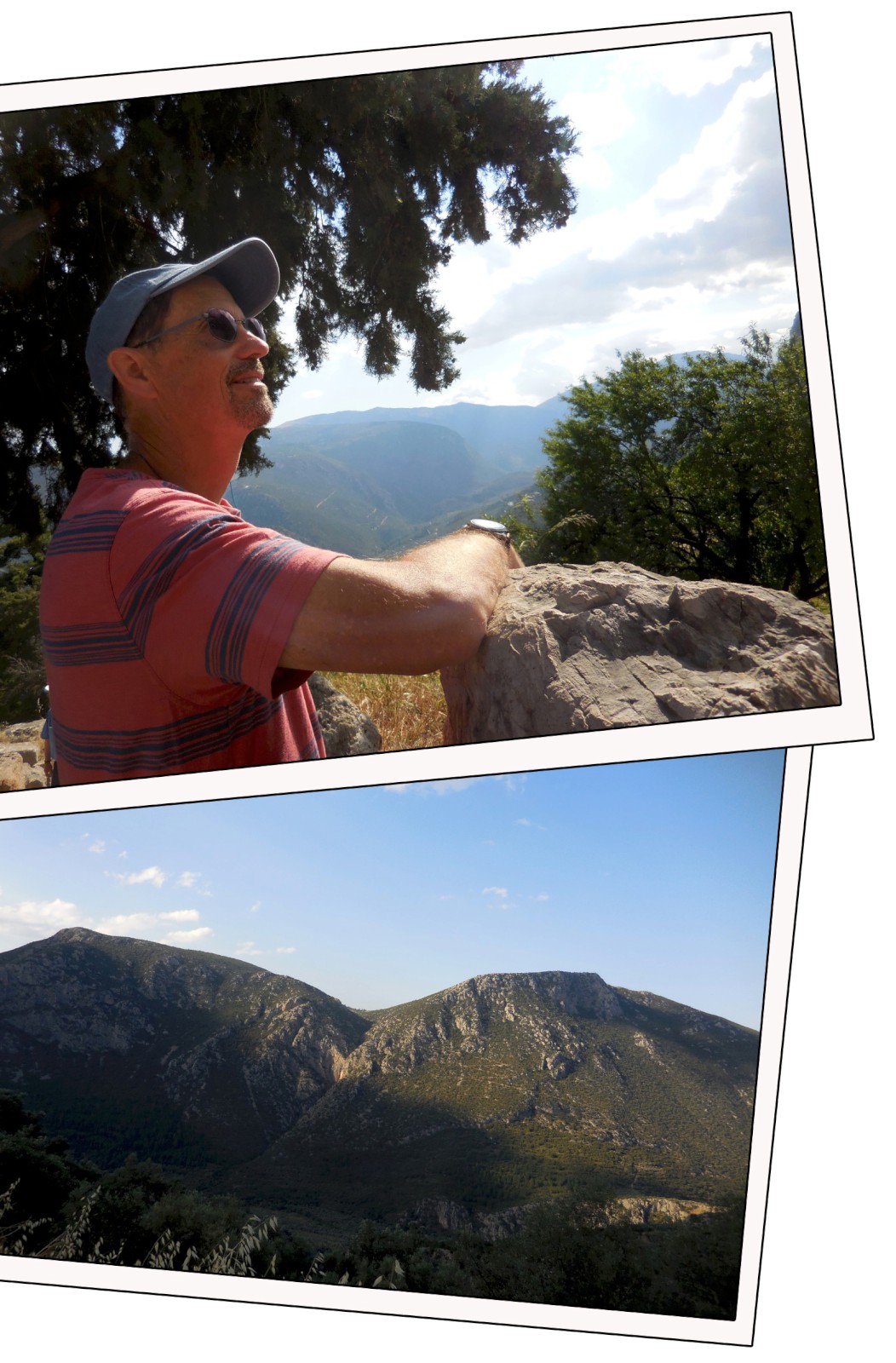 I don't think it would be right to close out this post without mentioning how beautiful the area is surrounding the Delphi archaeological site. The scenery truly is spectacular!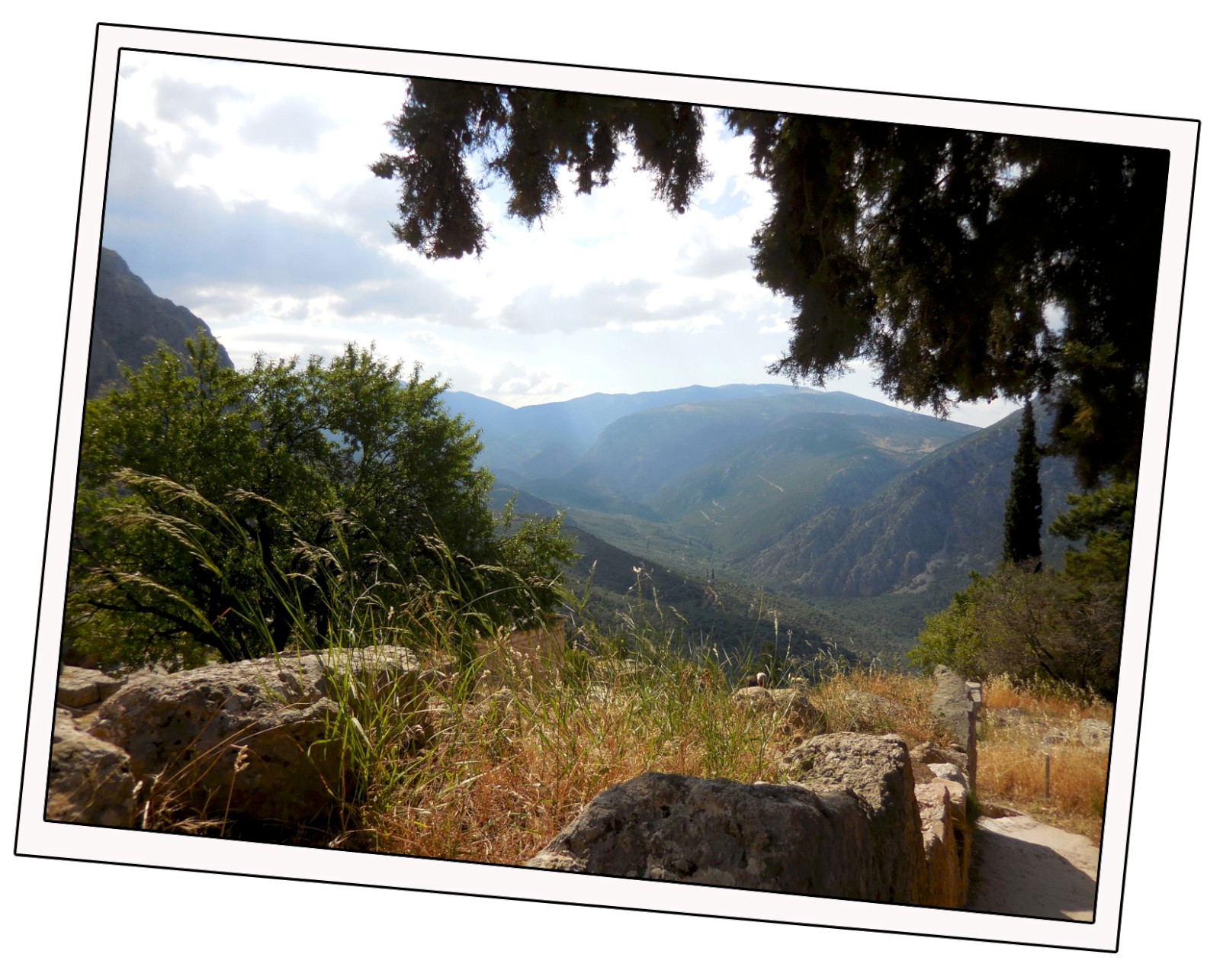 Every place that I highlighted in this post had really nice views. As I went from location to location, I kept finding myself being distracted by the scenery. It is obvious to me why this site was chosen for an important complex like this.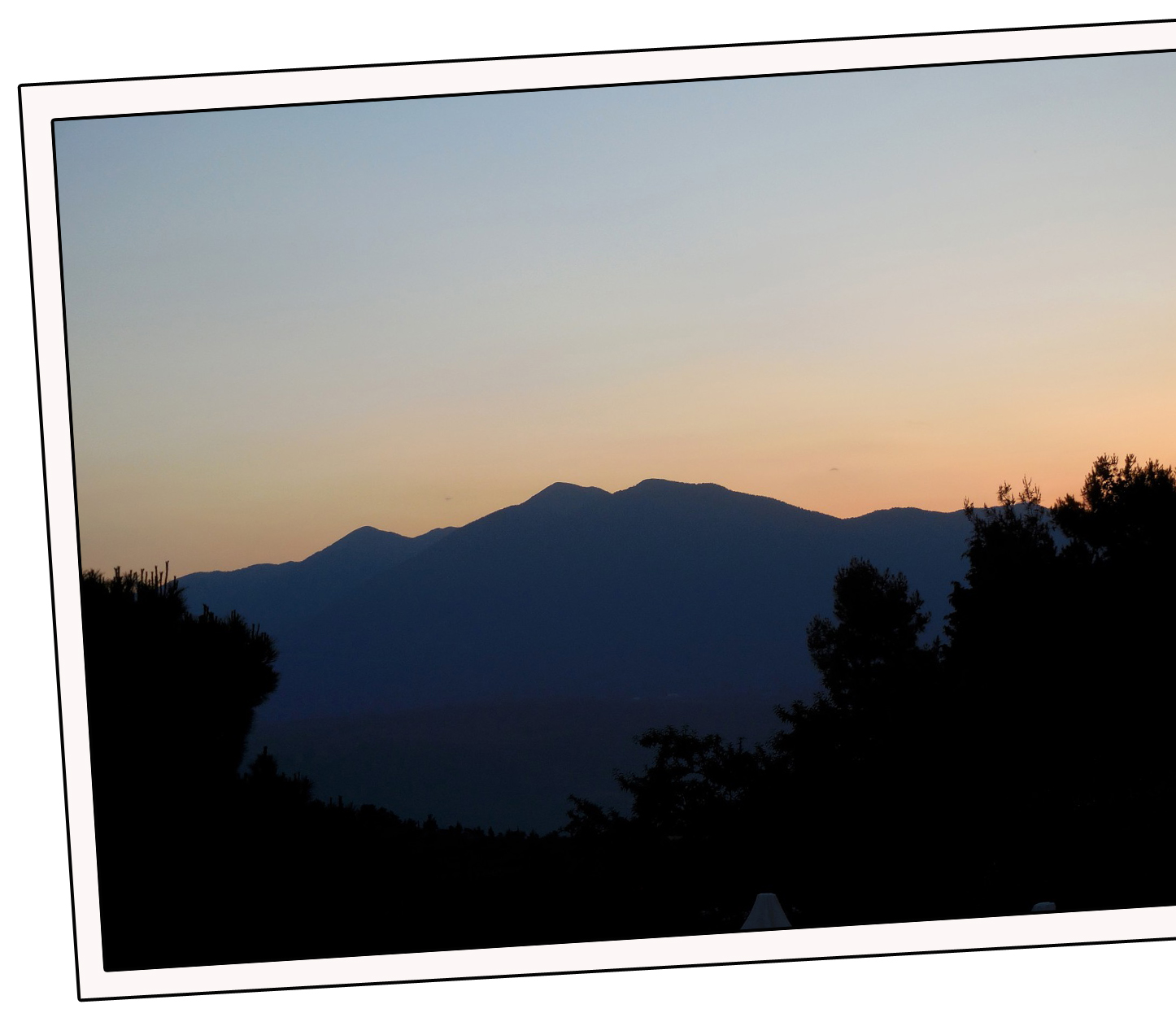 Sometimes it is easy to become so focused on the main topic that we miss out on the big picture!