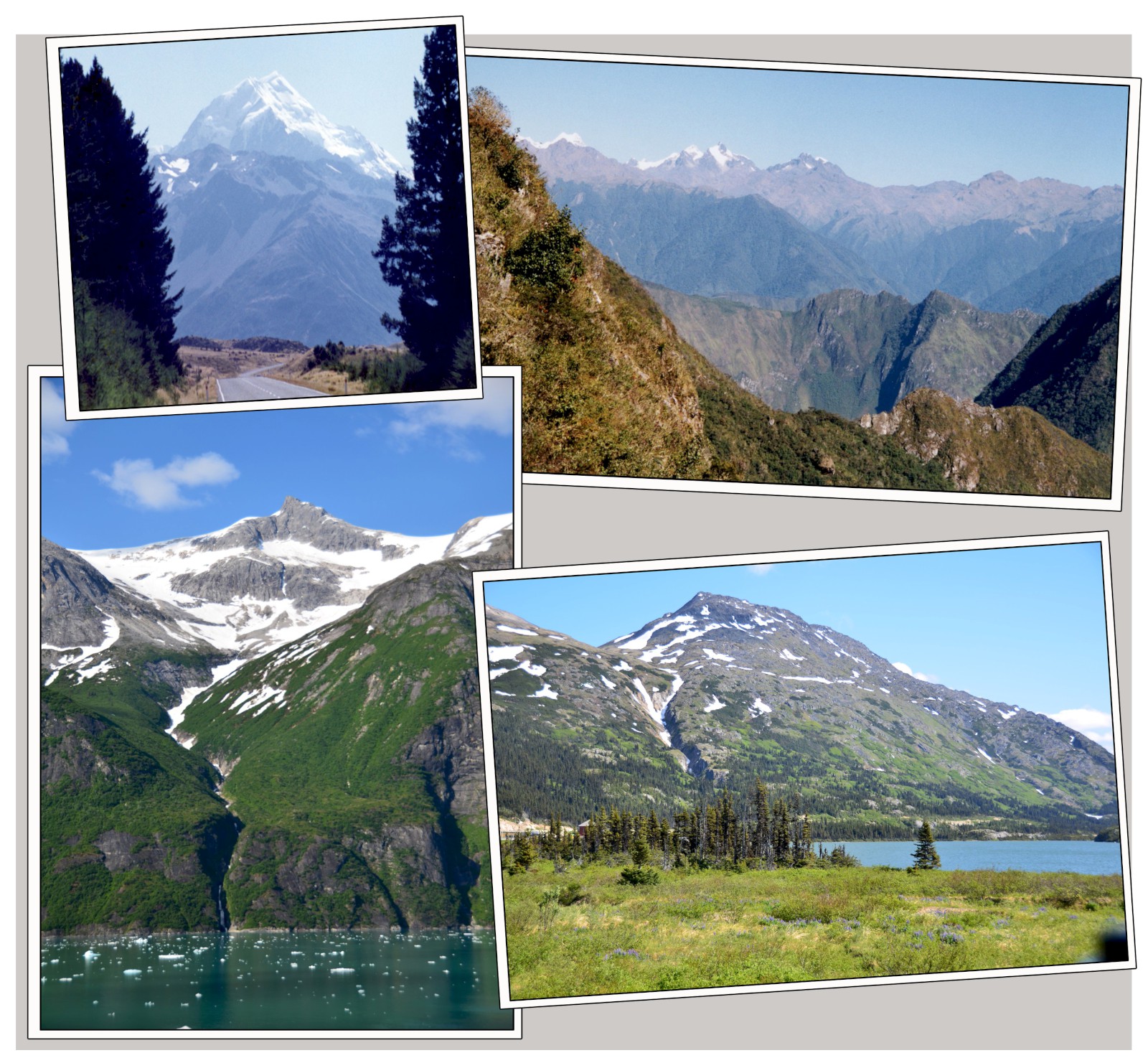 Mountains are one of the biggest formations of nature. They are so large and rugged that they seem completely impassable. Although they are intimidating they are truly beautiful. Many mountains are snowcapped year round creating a majestic look up against the clear blue sky. Other than being beautiful, mountains are home to many kinds of wildlife and the runoff of the snow in the spring create beautiful waterfalls.
Spending time on mountain trails have been some of my most enjoyable days. I like the peaceful feeling of being surrounded by nature seemingly alone. Seeing giant trees, wild flower and wildlife while feeling like no one else in the world is experiencing the same thing.
The posts that will be shown under this category are the mountains that I have seen in my travels. These posts will include some of the major mountain ranges and some of the smaller mountains that drop down into the ocean. I hope that you will enjoy my posts on these mountain formations and that I will be able to show beauty of them whether they are a world famous mountain or a mountain that is mostly unknown.
I will be making more posts on other mountains, so check back later to see these future posts.