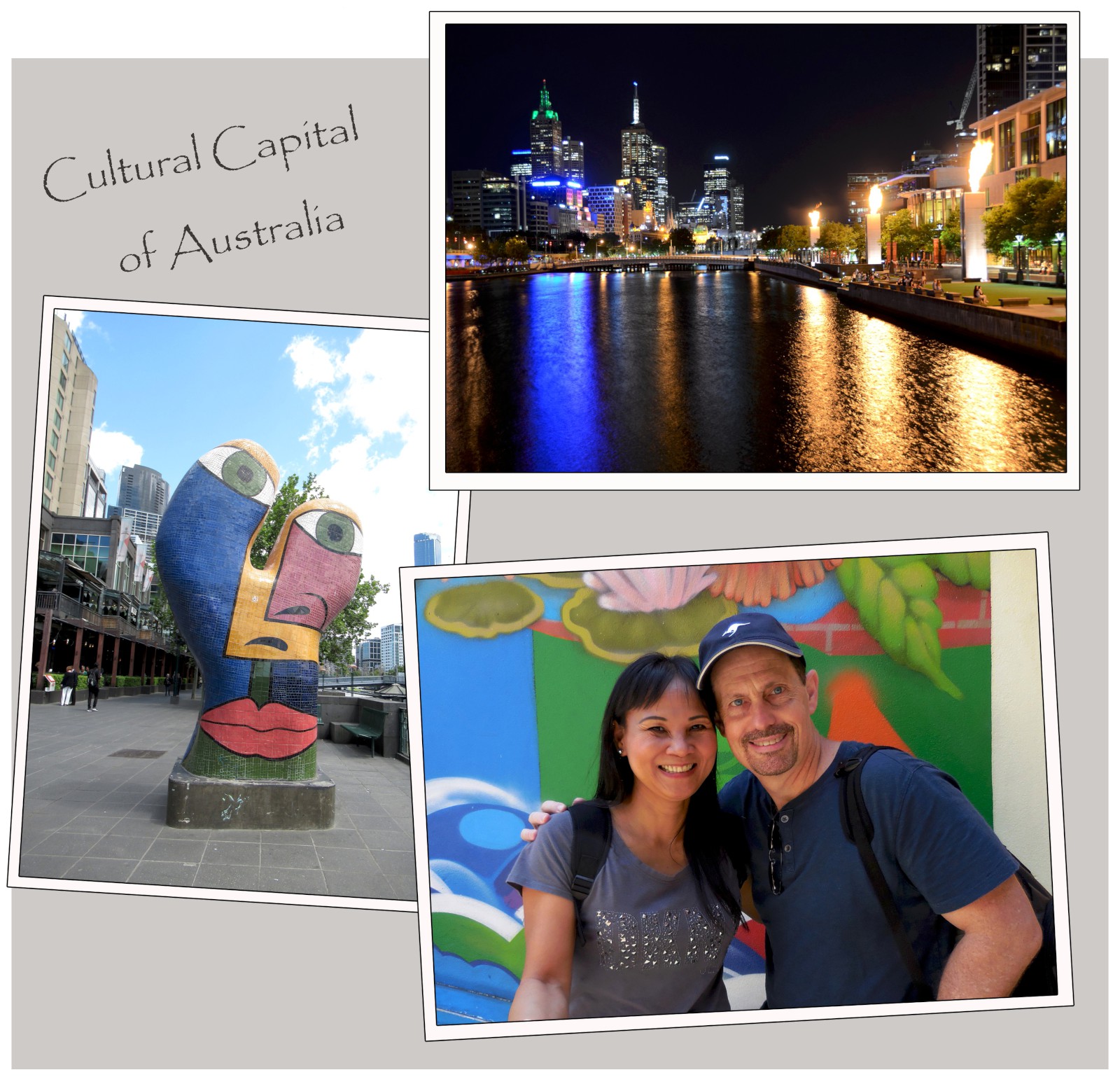 Melbourne is Australia's second largest city and is known as Australia's cultural capital. Melbourne is known as one of the best cities to view street art but there is much more to Melbourne's art scene than the paintings on the city walls. There are many sculptures throughout the central business district and the city seems to have an overabundance of museums.
There is always a festival going on in Melbourne. There are festivals for almost anything, whether it is film, comedy, arts and music. On one of my visits to Melbourne we went to the noodle festival.
In the past Australia might have been known for uninspiring meals but those days are gone. Melbourne is on the list of top cities in the world for foodies. Don't expect to see a lot of street food but there are plenty of cozy cafes serving international food and local coffee.
One of the easiest ways to get around in Melbourne is by tram. The Melbourne tram system is the largest urban tramway network in the world and the City Tram Zone is entirely free making it a great way to explore the inner city area.
I will be making more posts on things to do in Melbourne, so check back later to see my future posts on Melbourne.