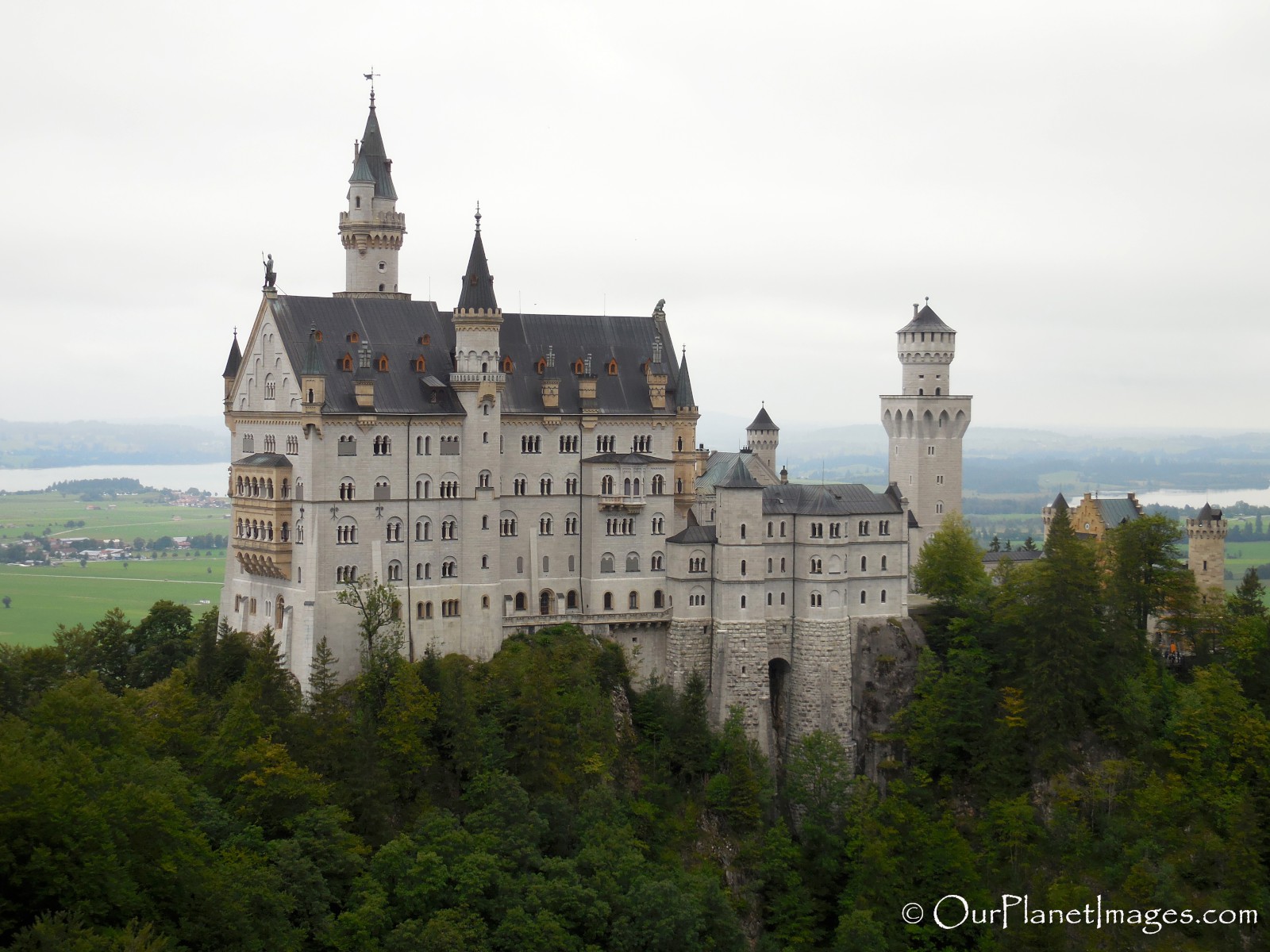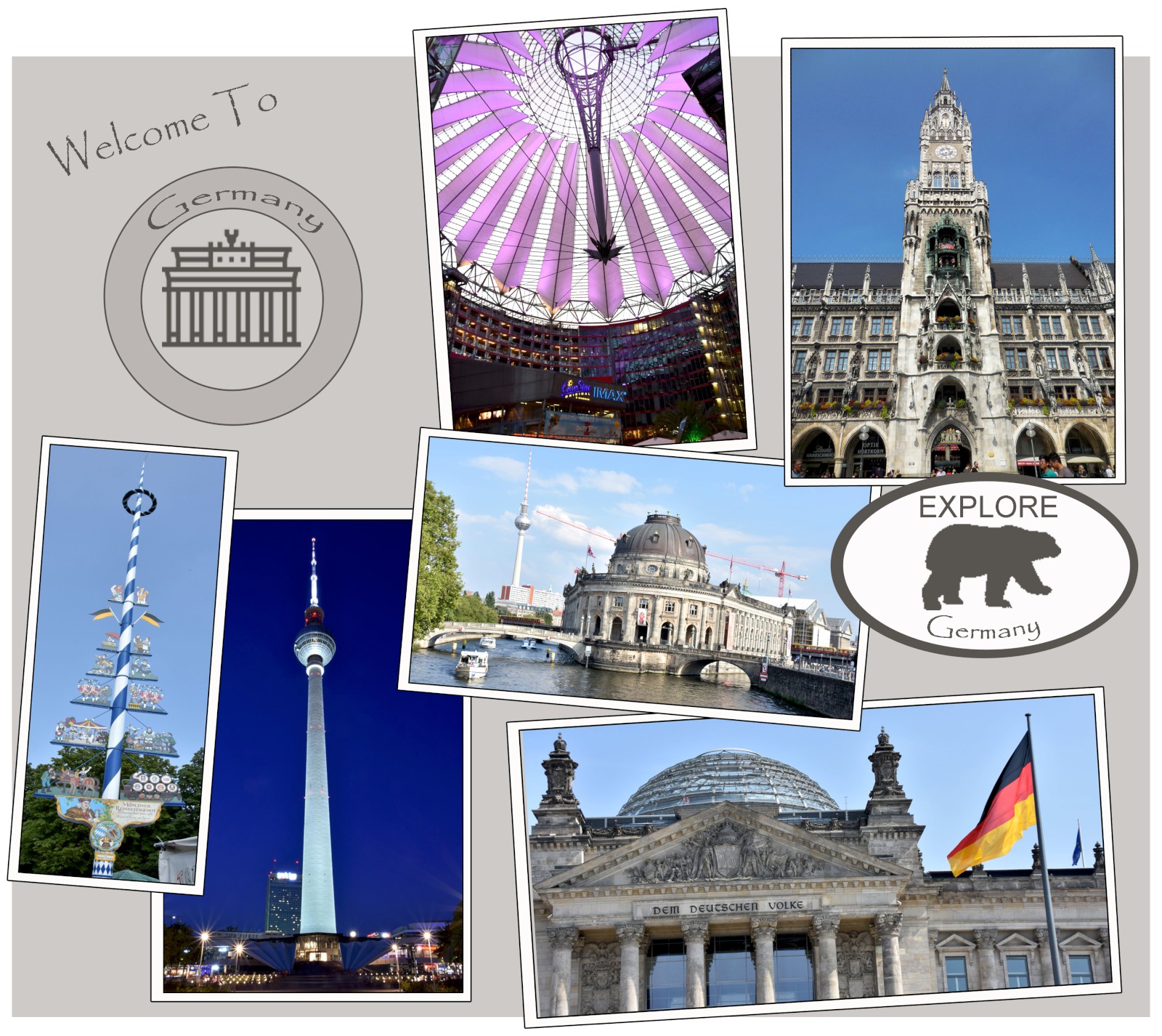 Germany is a country where modern cutting edge meets rich history. There is no better example of this than the historic Reichstag Building that was renovated to keep its original architecture with an ultra-modern dome.
It is the place where many of our childhood fairy tales were created with places like the Neuschwanstein Castle that was the inspiration for the Disneyland Castle and other places that were the inspiration for famous fairy tale stories like Hansel and Gretel, Little Red Riding Hood and Rapunzel. Germany may be the inspiration for fairy tales but it is also in inspiring place for travelers.
Visitors to Germany have an abundance of varied activities to choose from that will appeal to almost any type of traveler. Some of the activities that visitors have to choose from are:
Romantic castles and lavish palaces
Historical sites from WWII
Street art like the east side gallery or wall murals
World famous Festivals like Oktoberfest and Christmas Markets
World class museums
Medieval style architecture of the old towns or Modern architecture in the big cities
Germany is a historically rich county with many places to see the culture of its past but it is also a country that is helping to form the future. The combination of these two make Germany a great place for travelers to have a new cultural experience in a place with modern creativity almost everywhere you look.
Many of the must see attractions in Germany are located in or near Berlin. Most of the sites that relate to World War II history are in Berlin but it is also the place with great museums, lavish palaces and many modern architectural sites.
Munich is another city with some of Germany's must see places. Munich's Marienplatz and old town Munich is a great place to see Medieval architecture and experience the charm of German culture. Neuschwanstein Castle is an easy day trip from Munich and it is the home of Oktoberfest.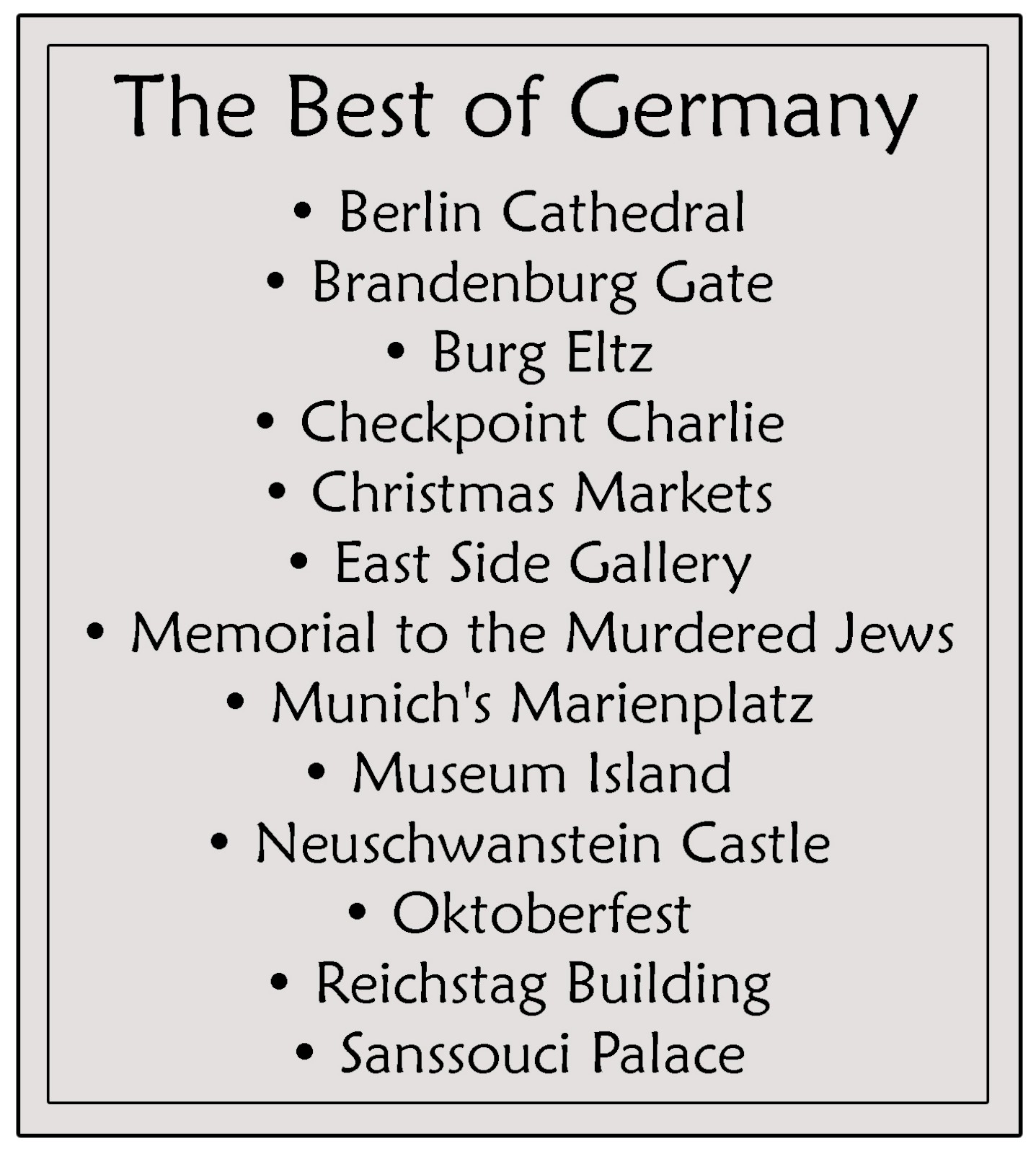 There are some places that you know about or dream about seeing all of your life. For me, two of those places are in Germany which are the Brandenburg Gate and the Neuschwanstein Castle. I enjoyed seeing both of these places for different reasons but my time at them had some similarities. Each place I felt the need to sit and absorb the site.
Aside from the must see attractions, I enjoyed visiting Tiergarten Park, Oberbaum Bridge, Berlin Fernsehturm (tower), the victory column, taking a boat on the Spree River and of course eating many of Germany's specialty foods.
Germany is loaded with places to see and things to do. The must see attractions are just the beginning of the things to experience in Germany.
(Click on the photo below for more information on each topic.)

I will be making more posts on things to do in Germany, so check back later to see my future posts on Germany.