Charlottenburg Palace is the largest palace complex in Berlin and it is Berlin's best surviving example from the 1700's. The palace construction started in 1695 and features a main central building with two side wings forming a U-shaped building with a large courtyard encased by the three sides of the palace.
In the center of the courtyard is a statue of Frederick William of Brandenburg that was added to the courtyard in 1703.
The dominating feature of the palace is the huge 50-meter high dome that really makes the palace stand out as something special.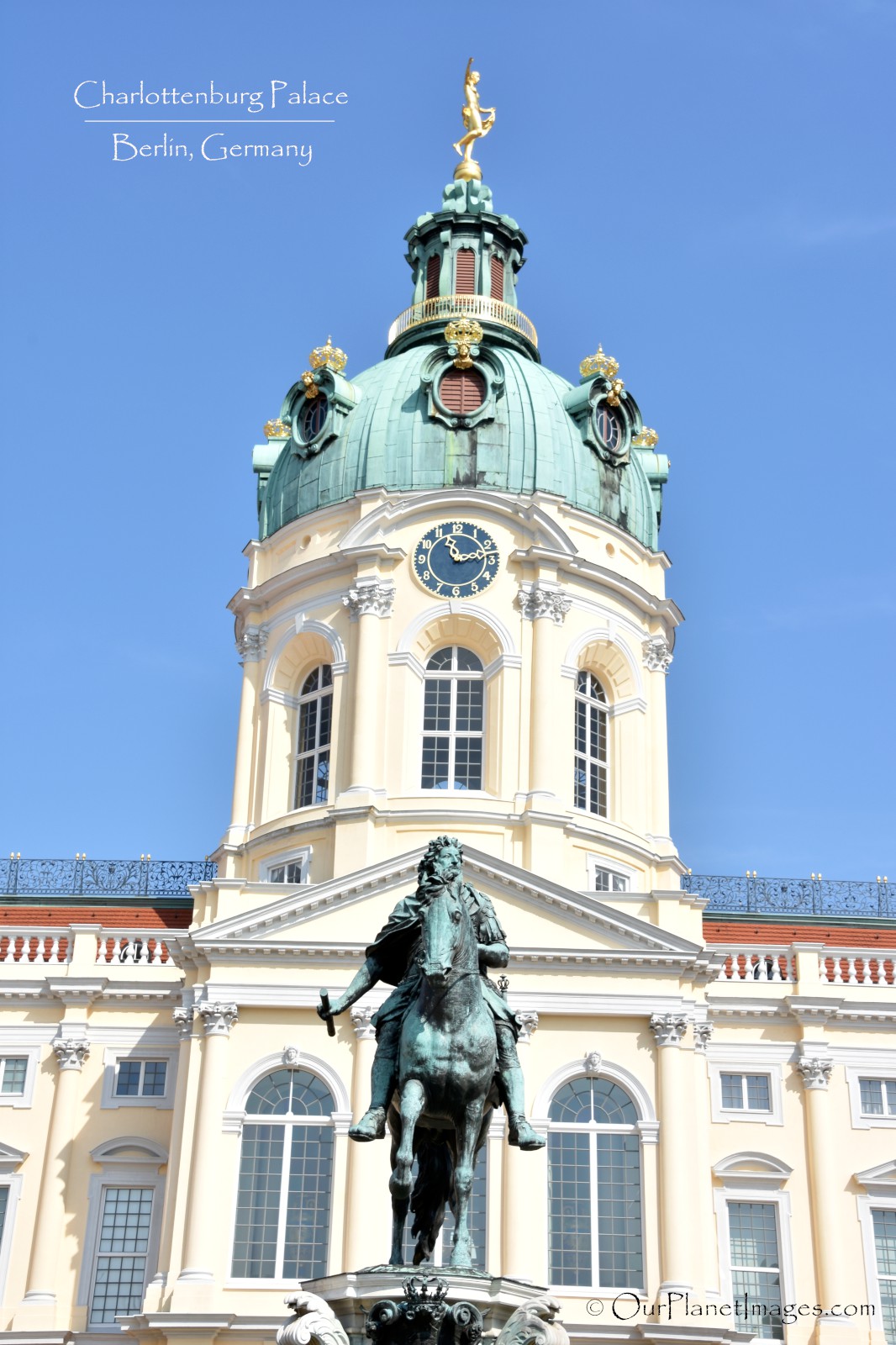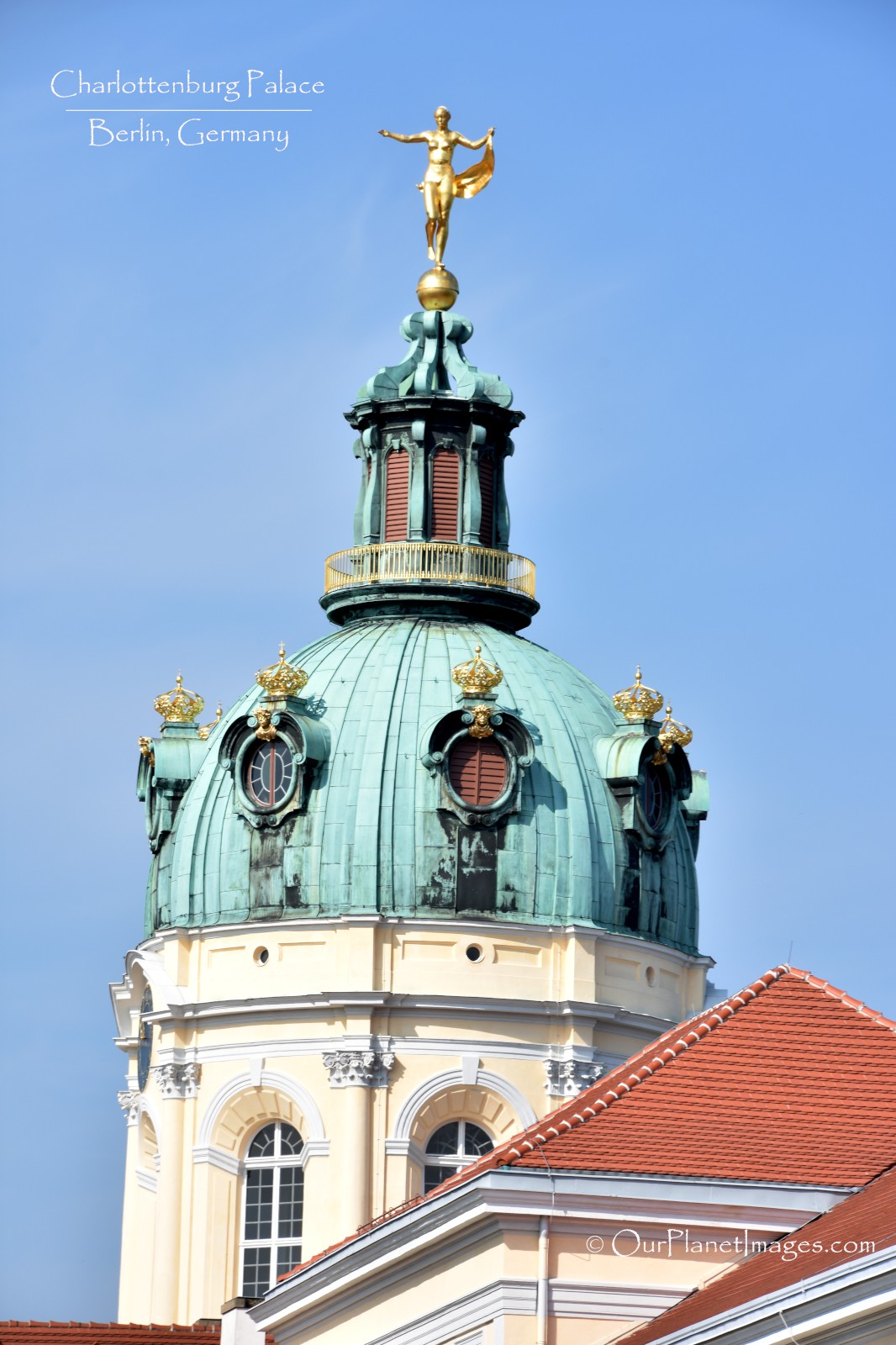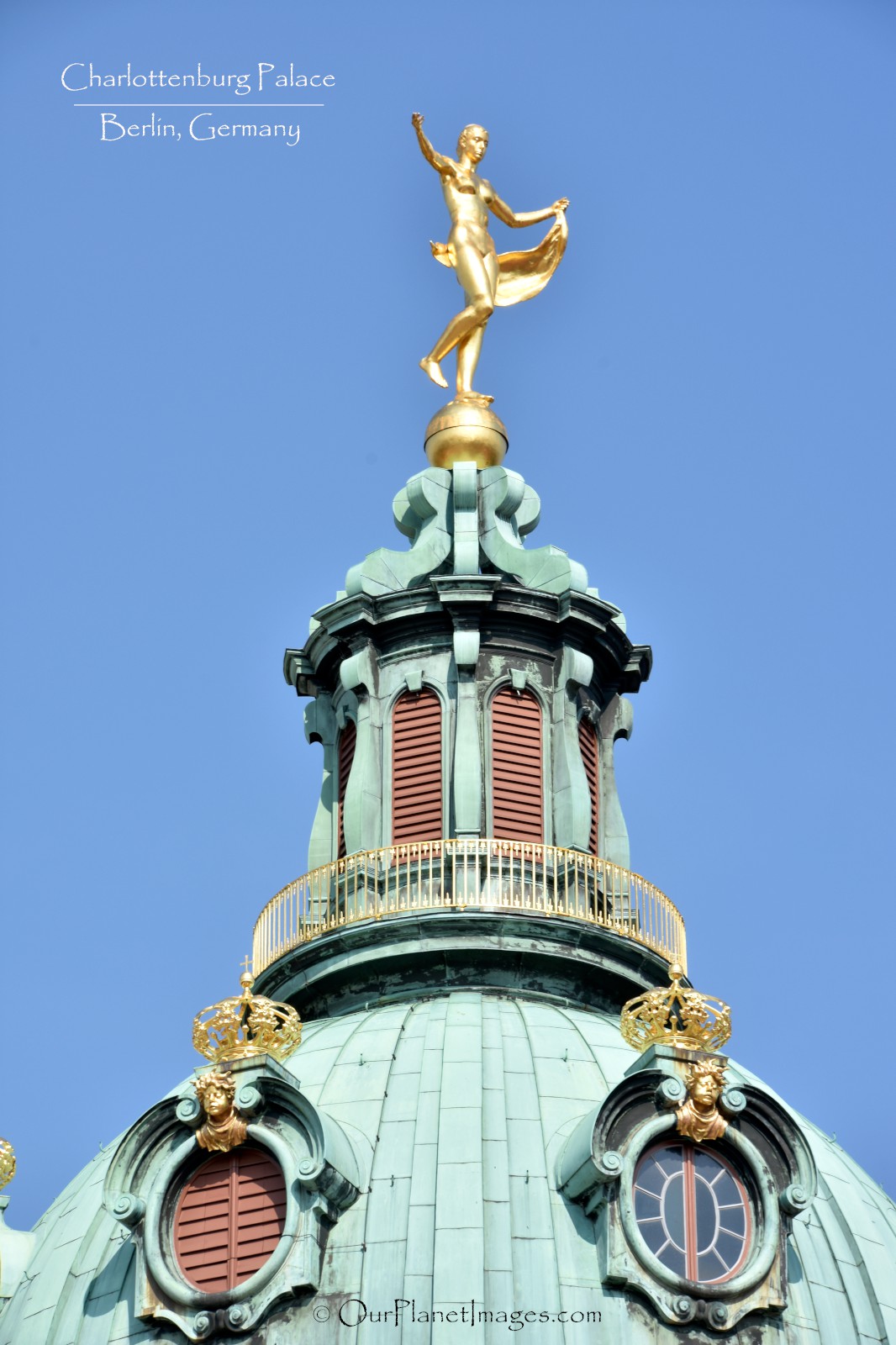 In front of the palace is a beautiful fence highlighted with golden accents that matches the golden accents of the palace. Centered in front of the dome and statue is an entry gate that is guarded by two roman style warriors.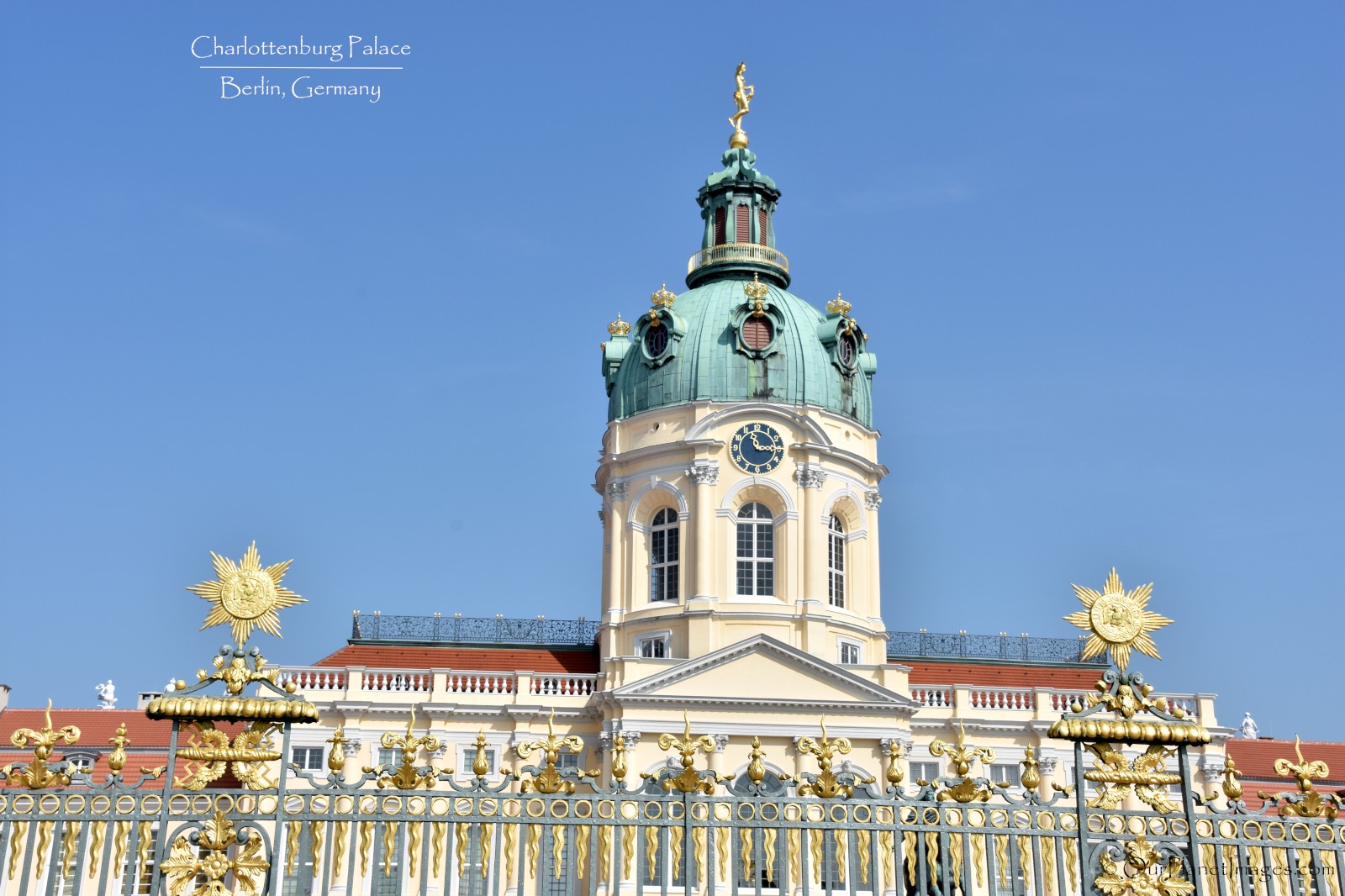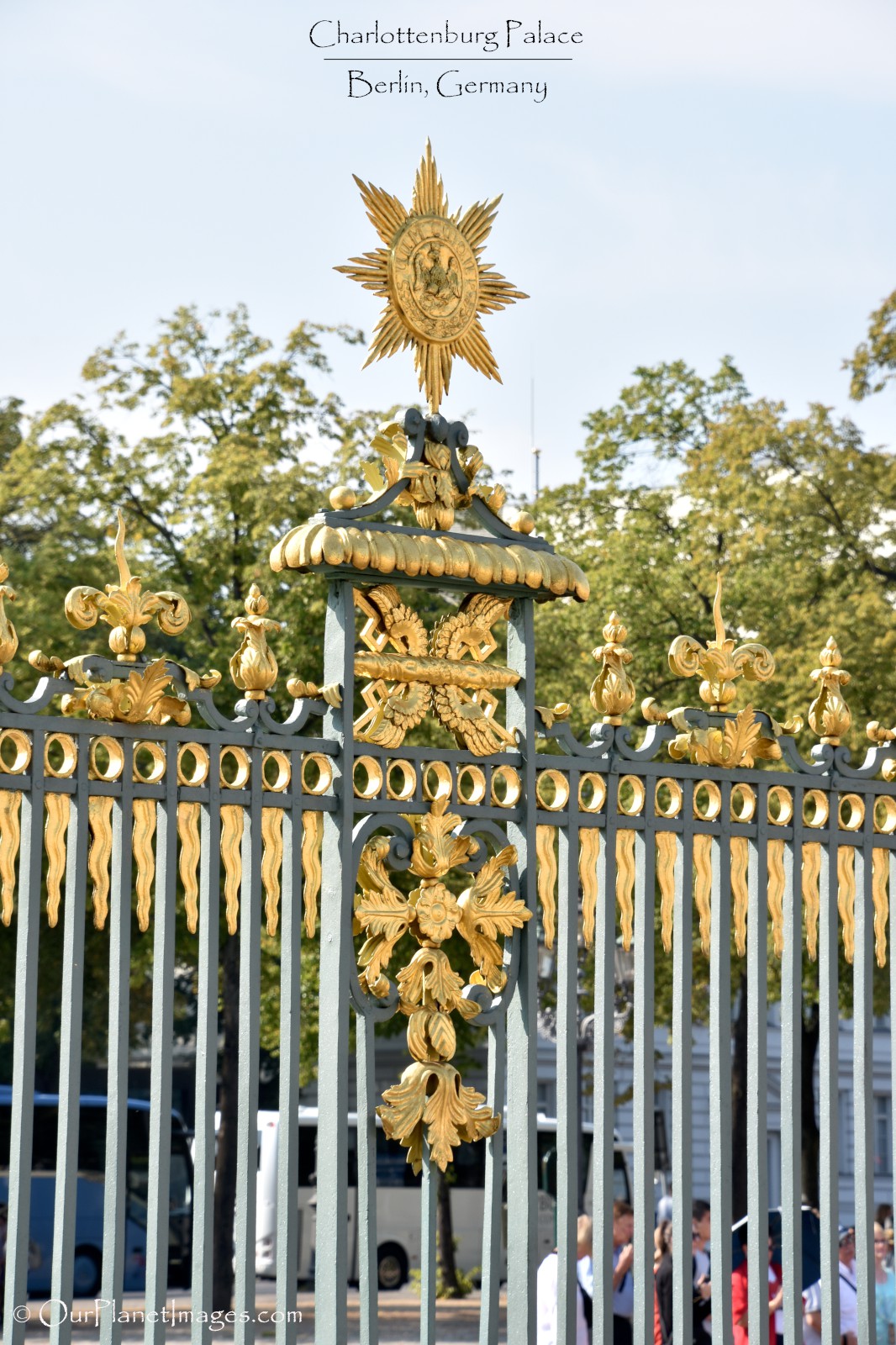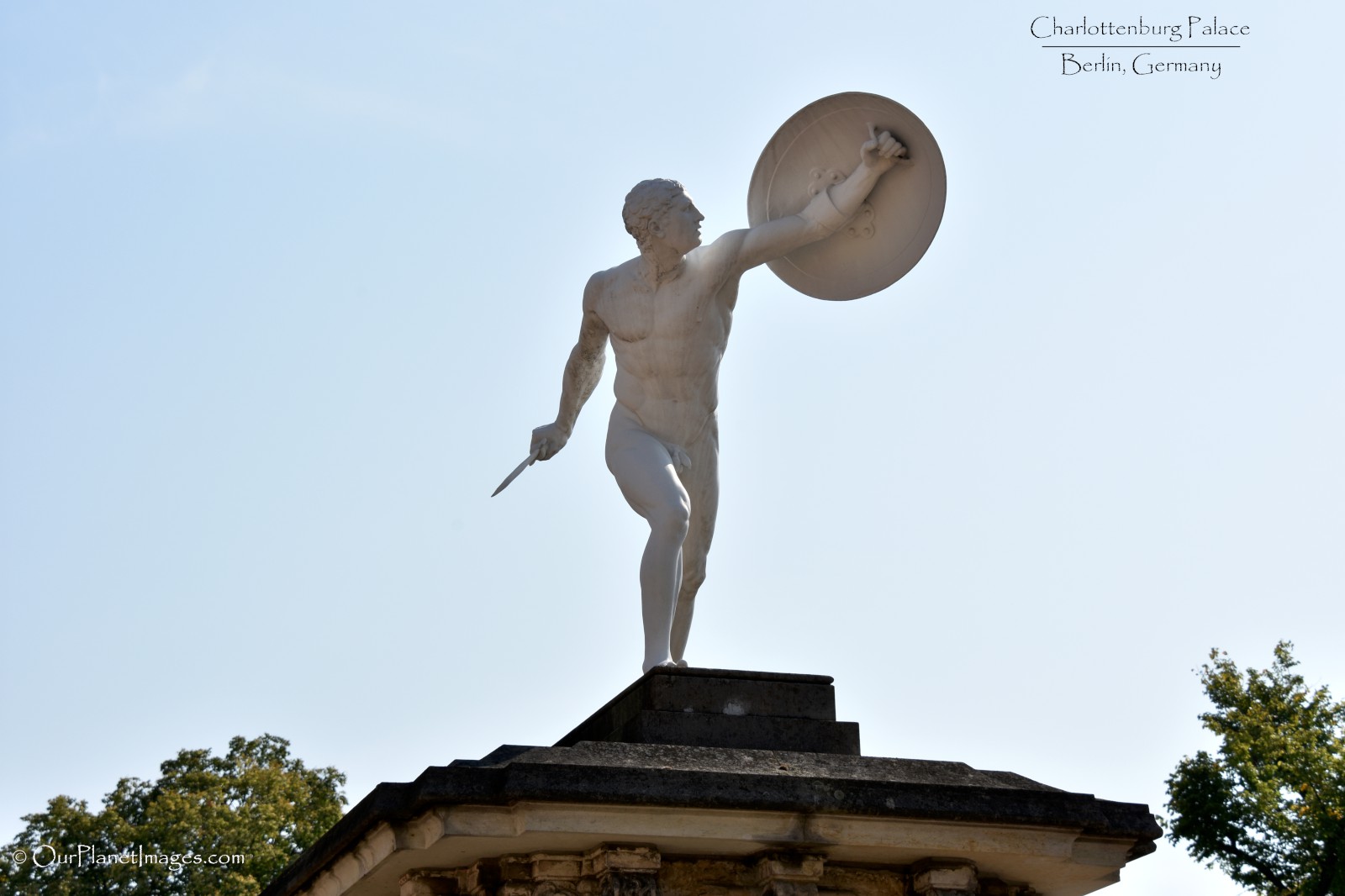 Behind the palace is a large manicured garden with a fountain directly behind the dome. The garden really is a reminiscent of a garden that is fit for royalty. It's not hard to imagine seeing the royal family relaxing and entertaining in this garden area.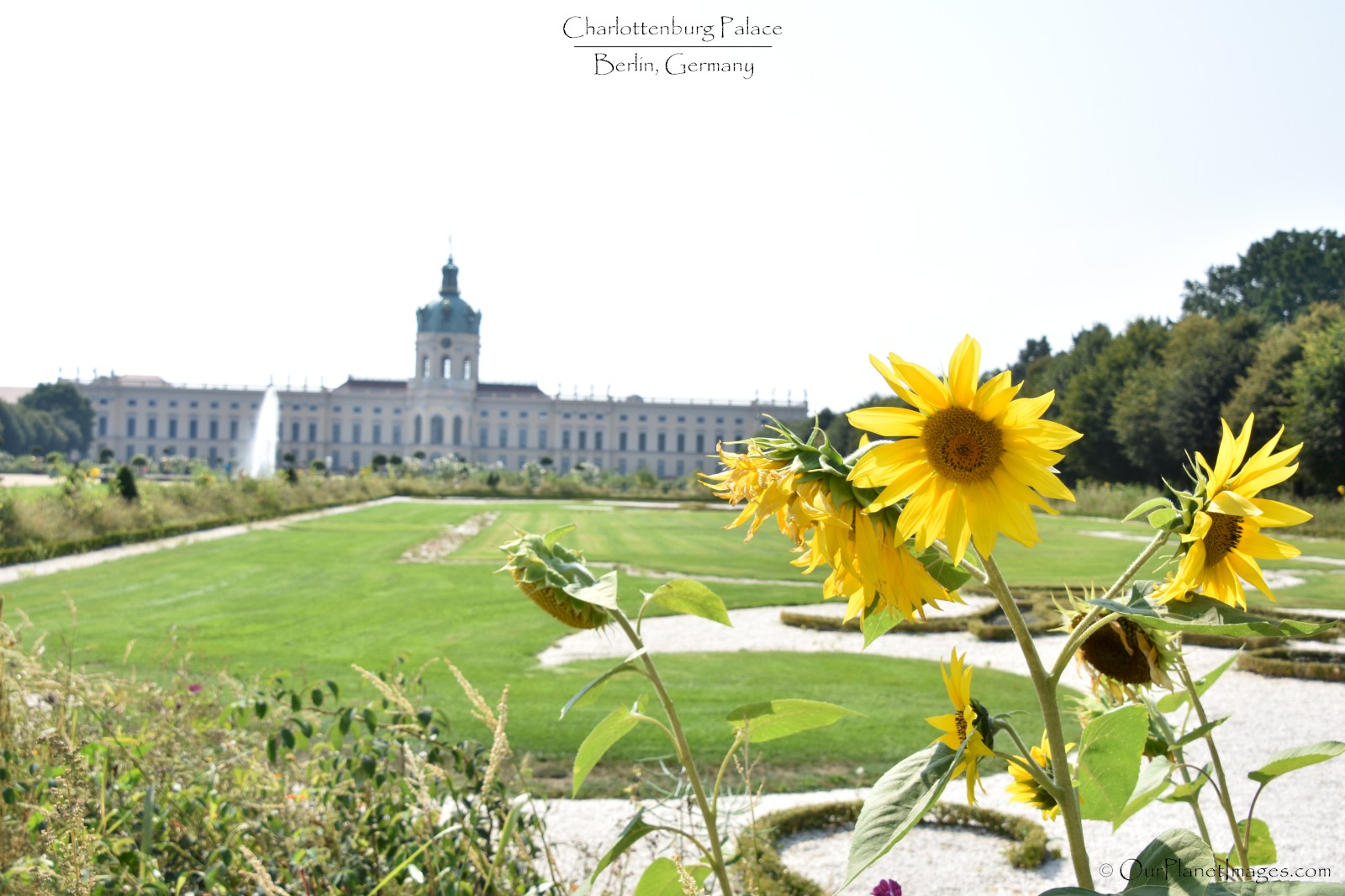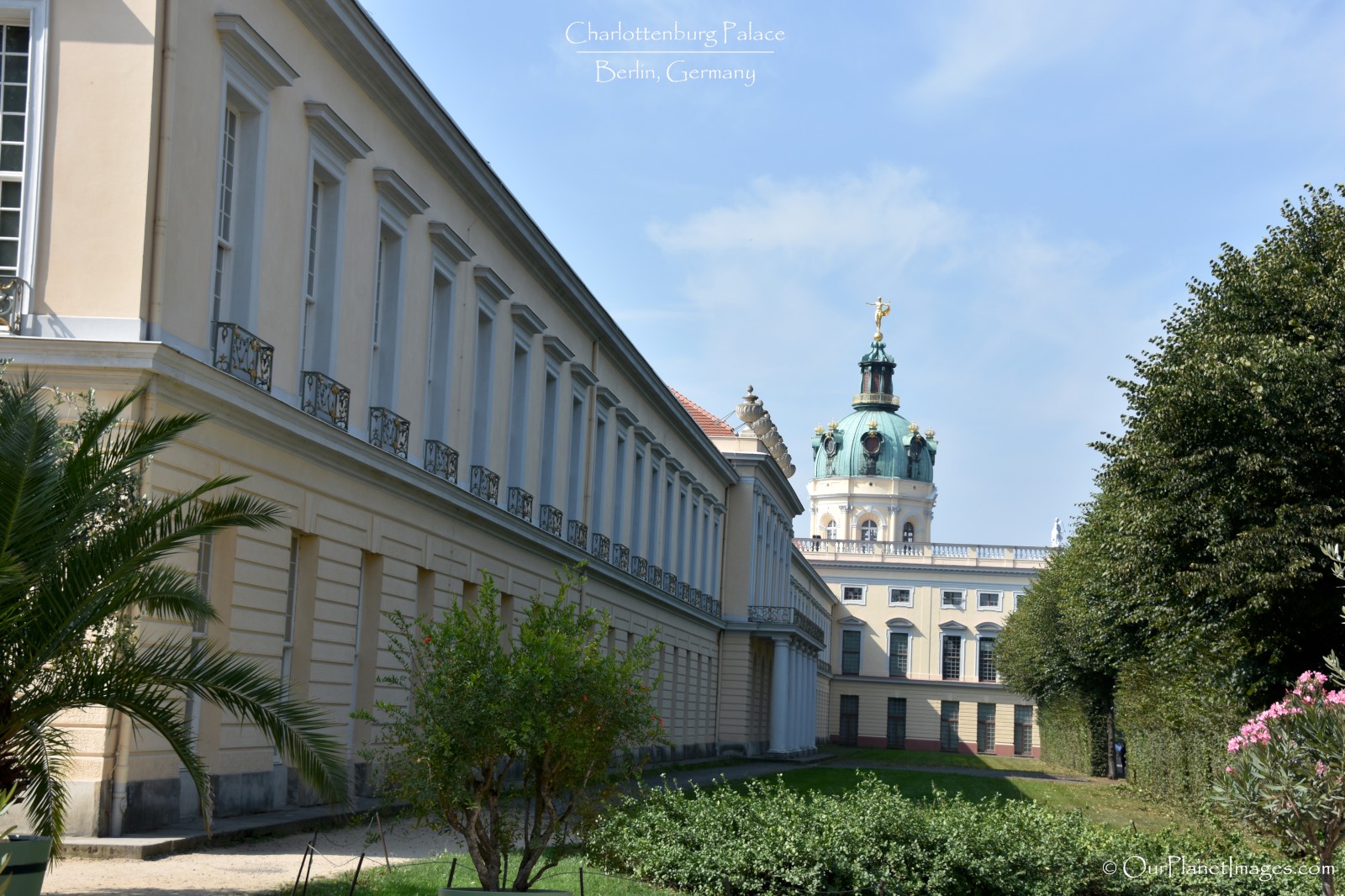 Completely surrounding the garden is a wide walking path that is lined with plants. A group of statues of children are along the back of the garden near the edge of a small lake that separates the garden from a wooded park.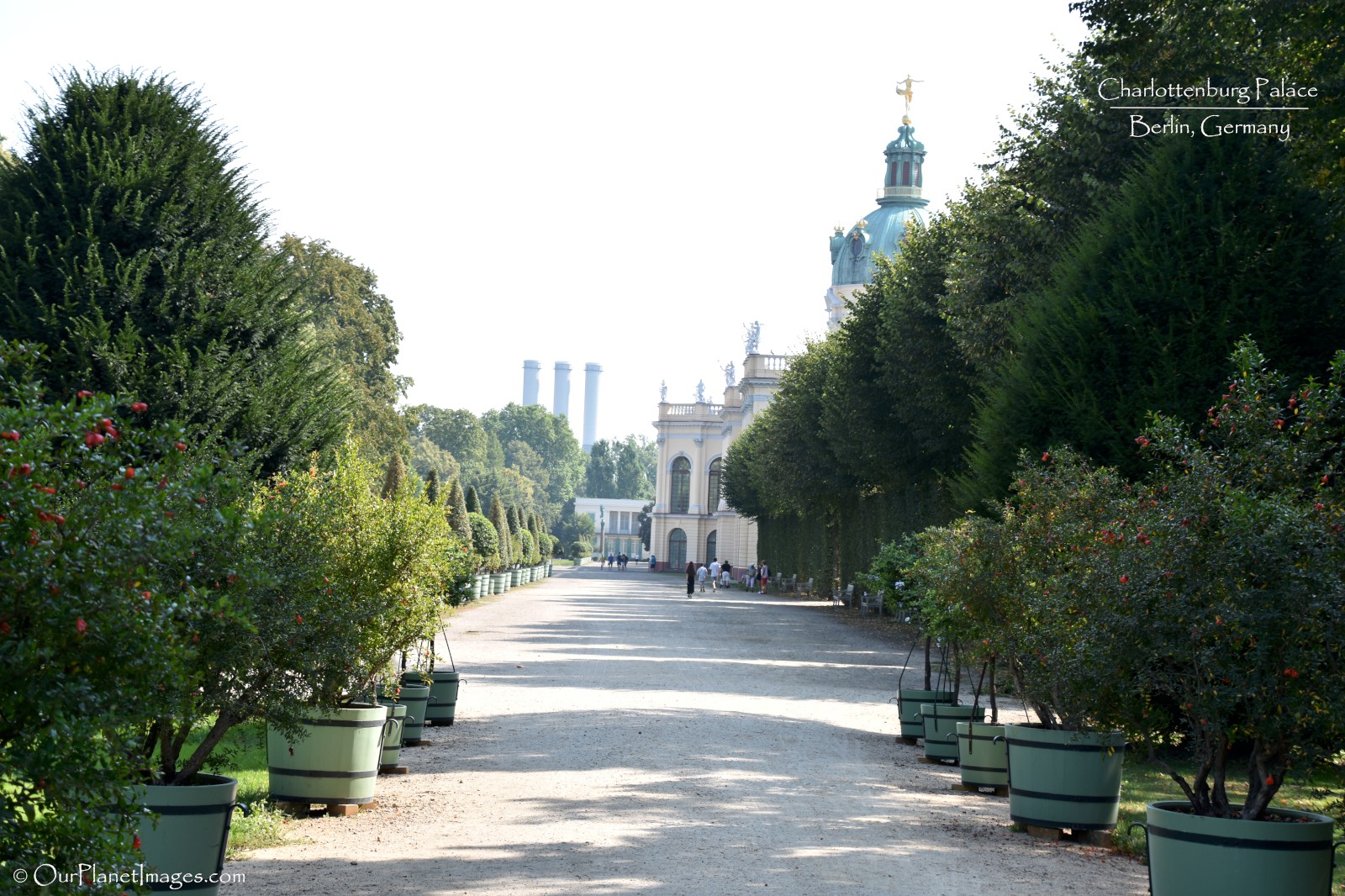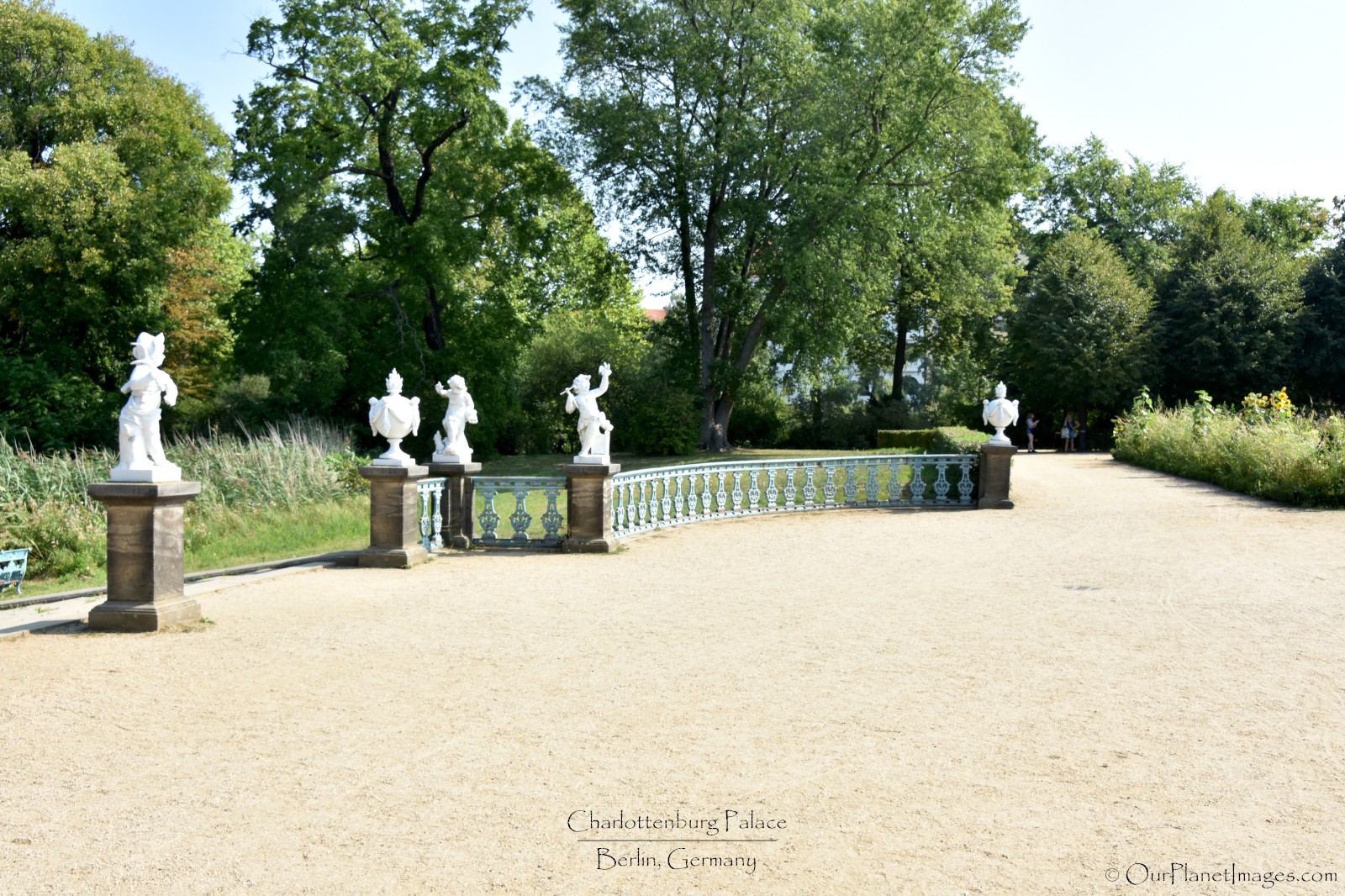 The walking path from the garden extends into a large wooded park with many trails that weave throughout the park.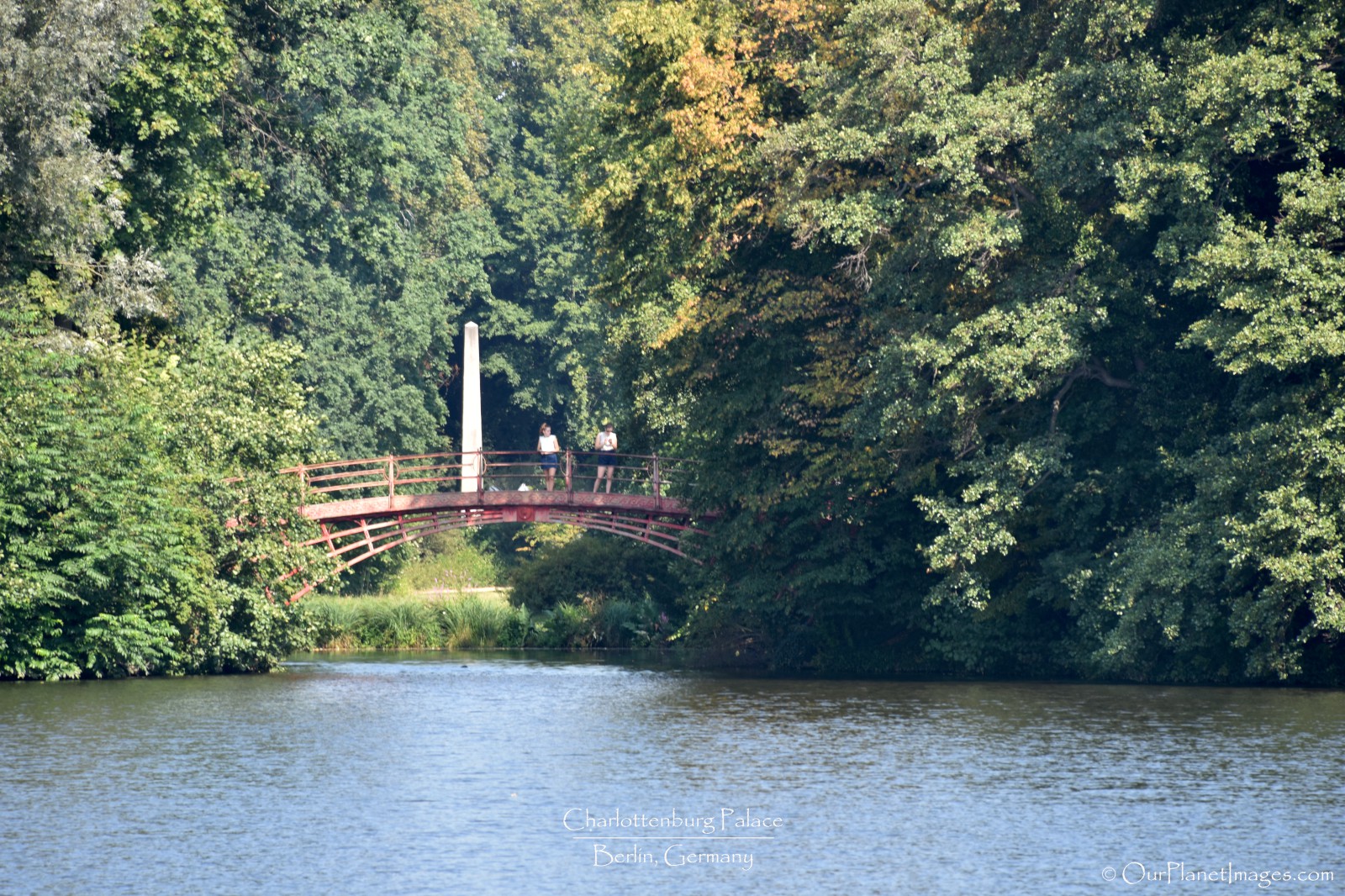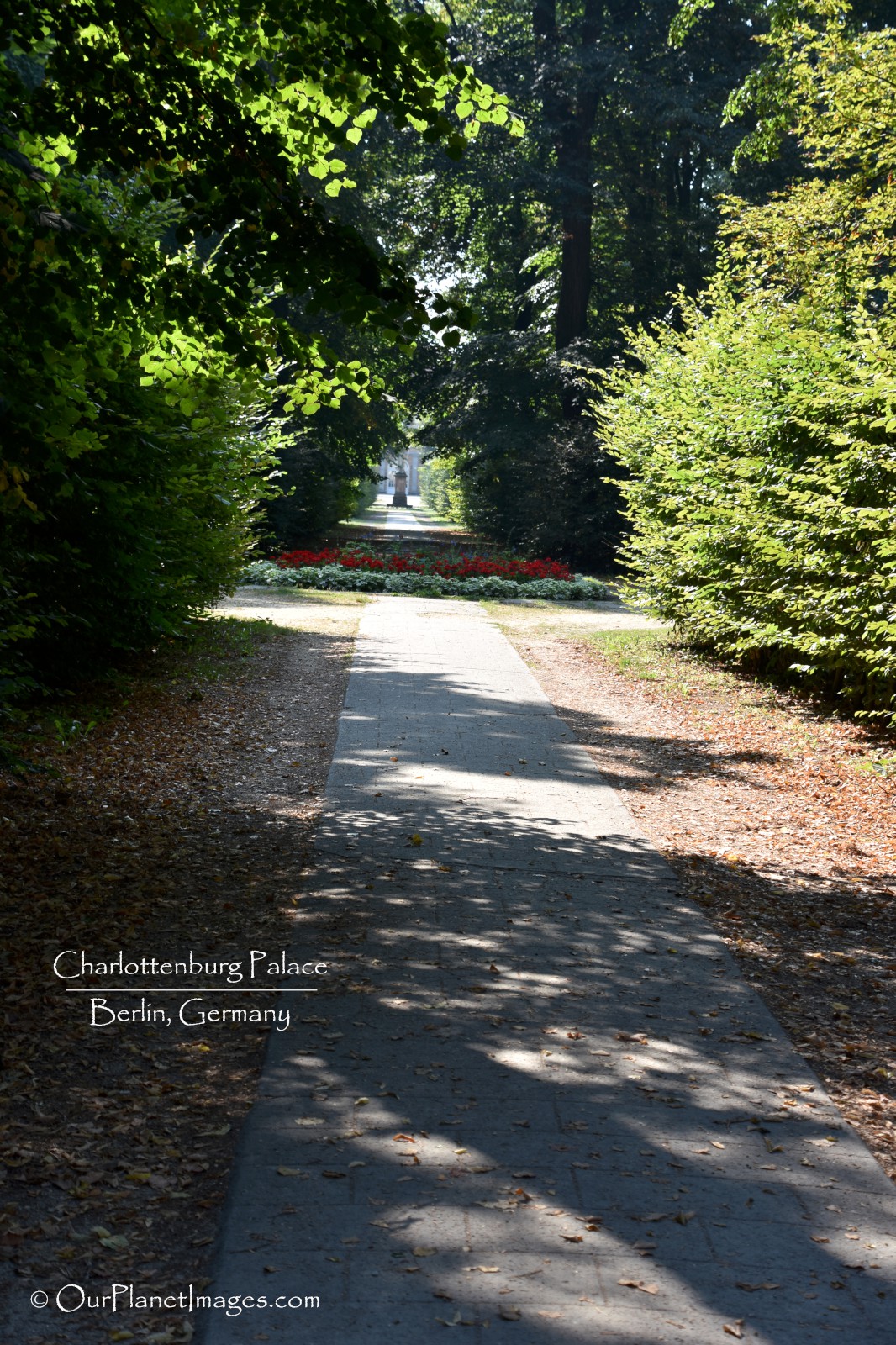 One of my favorite parts of traveling around the world is being able to see architecture from different cultures and time periods. The Charlottenburg Palace is a large building with impressive dome centerpiece. The use of golden highlights gives the palace a richer feeling and makes a statement about the importance of the palace.
Walking through the palace garden and park were the highlight of being at the Charlottenburg Palace for me. The garden was so peaceful and with the full view of the palace always being in sight it made being in the garden a real luxurious feeling.