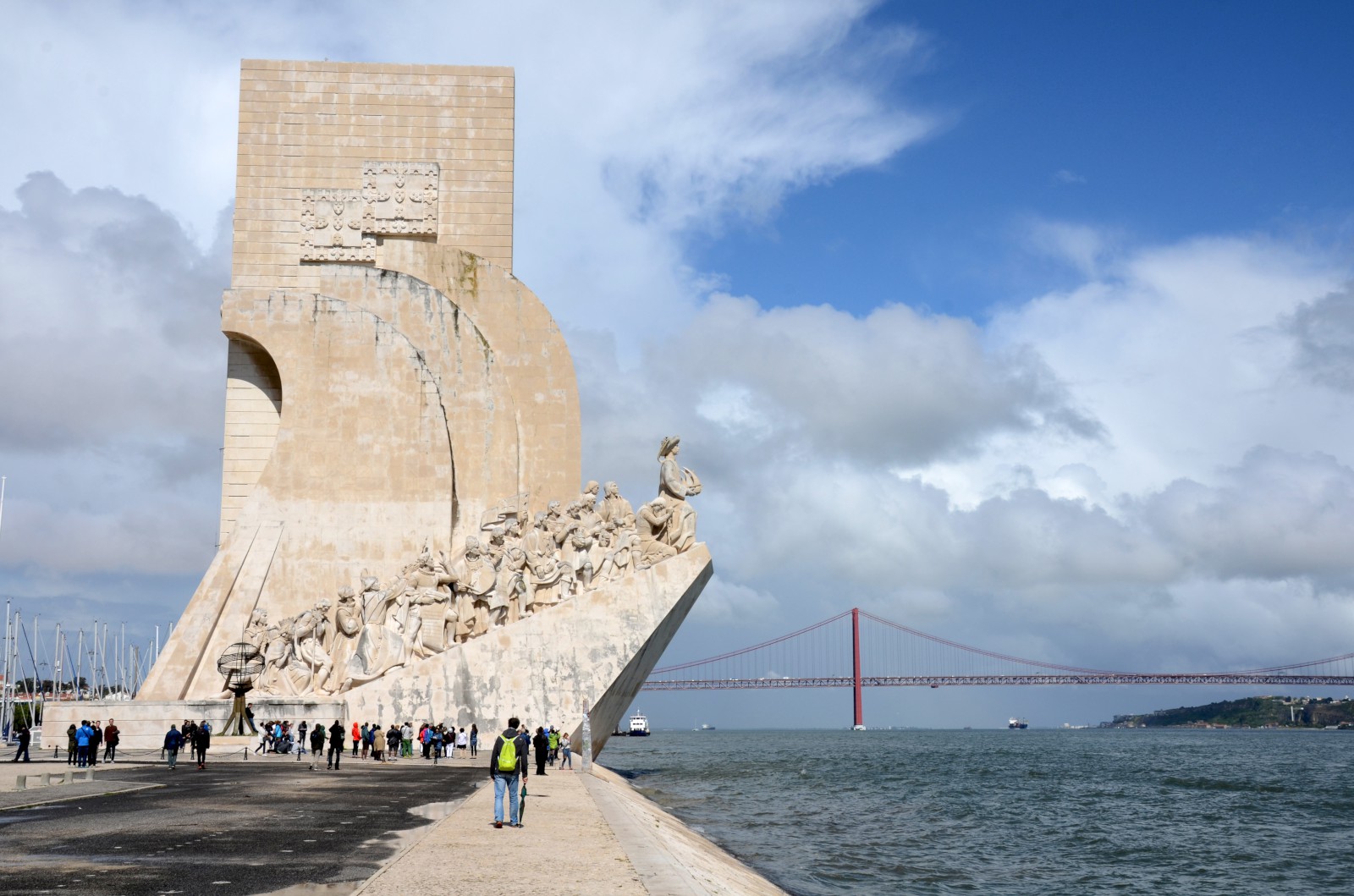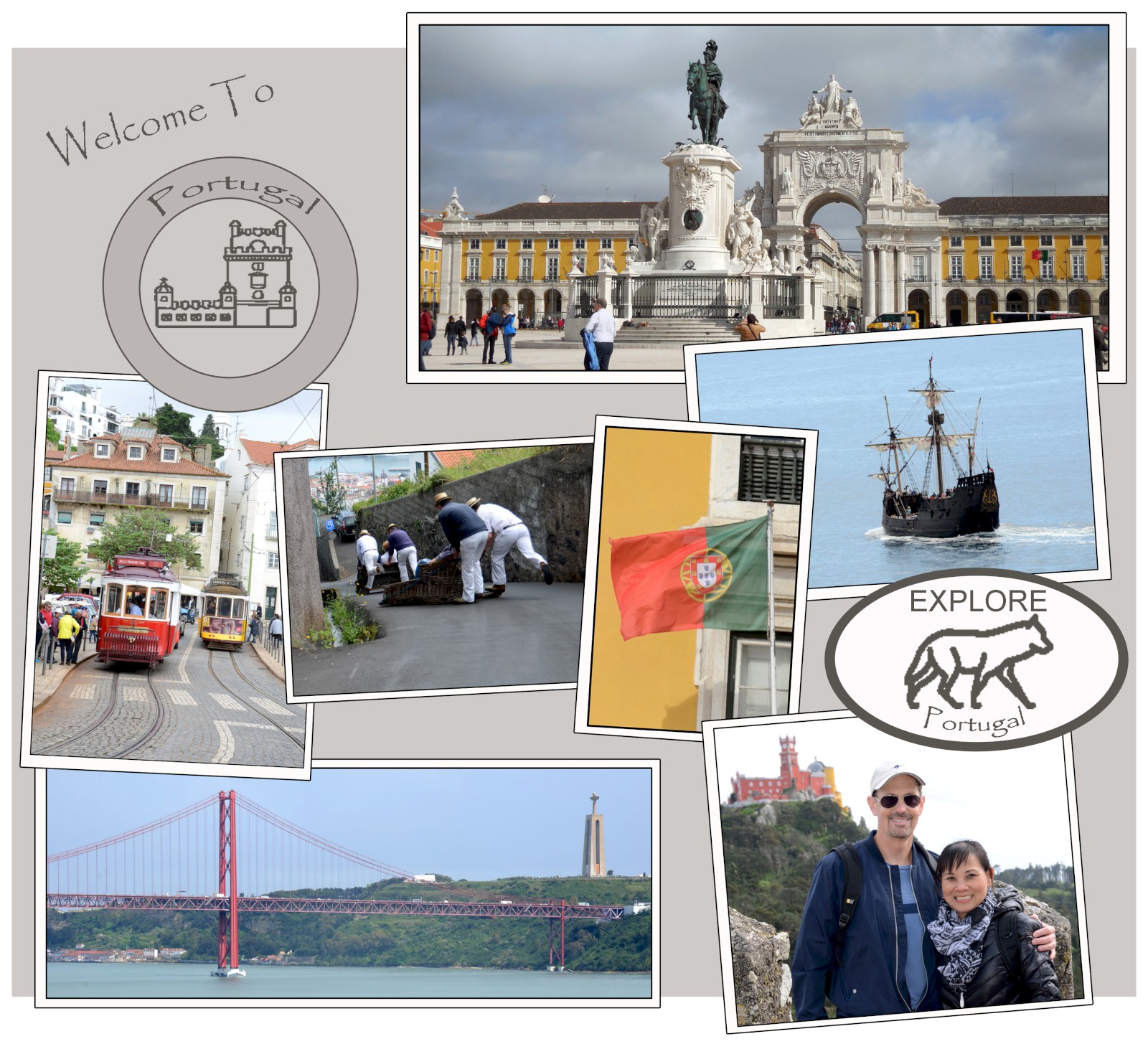 Portugal shares the Iberian Peninsula at the southwestern tip of Europe with Spain. Portugal is a small country that sometimes gets overlooked by travelers to Europe but the people are friendly, the weather is warm and there is plenty to see and do.
Visitors to Portugal have a mix of experiences and attractions to choose. Portugal has a lengthy history with many historical sites to explore, the country is dotted with castles (some dating back to the 12th century) and the sun drenched Algarve Coast with beautiful beaches and amazing rock formations.
Portugal's two largest cities, Lisbon and Porto, have charming cobblestoned streets and colorful tile in the oldest parts of the cities.
Portugal has an exotic and exciting feel to it with historic cobblestone streets, stunning golden sand coastline and fairytale castles.
Many of the must see attractions in Portugal are located in or near Lisbon. The top sites in Lisbon are scattered around the old city but the sidewalks have black and white cobblestone designs to enjoy as you walk along from site to site. Some sites may be a little farther than walking distance so make sure to ride on the inner city cable cars to turn the trip into a fun and memorable part of your vacation.
A short train ride from Lisbon is the town of Sentra where there are several sites to visit including one of my top must see attractions, Pena Palace.
Outside of Lisbon, the Algarve Coast has golden beaches and dramatic rock cliffs that are truly beautiful as they sink into the emerald green and turquoise waters at the entrance to the Mediterranean Sea.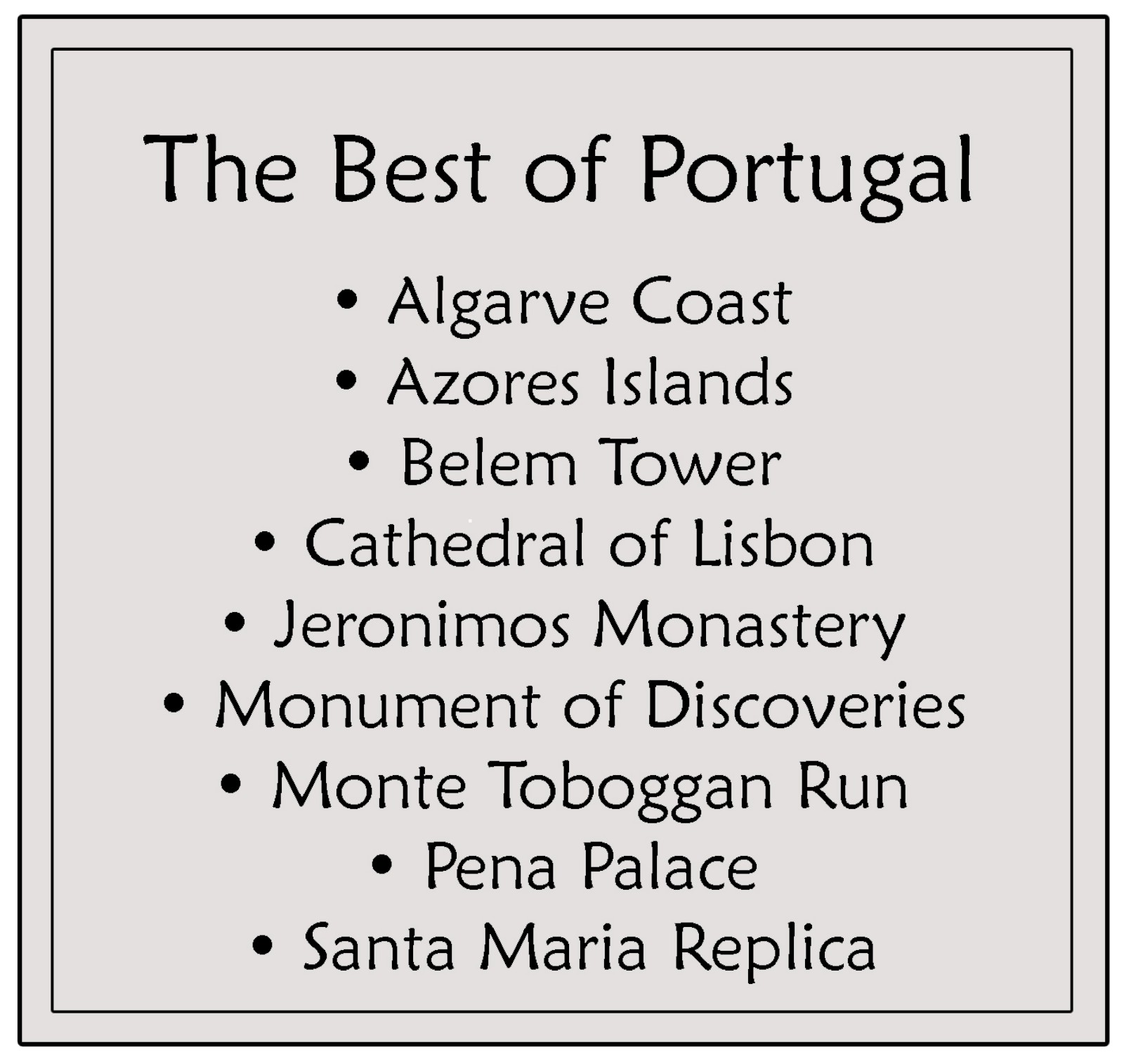 Madeira Island is known as the Garden Island or the Pearl of the Atlantic but it also has two of the most unusual experiences to enjoy. You can ride on the streets in a basket while being guided by two drivers on the Monte Toboggan Run and you can sail on Santa Maria replica (one of Christopher Columbus' ships).
Portugal's Azores Islands are famous for their natural beauty with sapphire blue and emerald green lakes, lush prairies, volcanic cones and crater.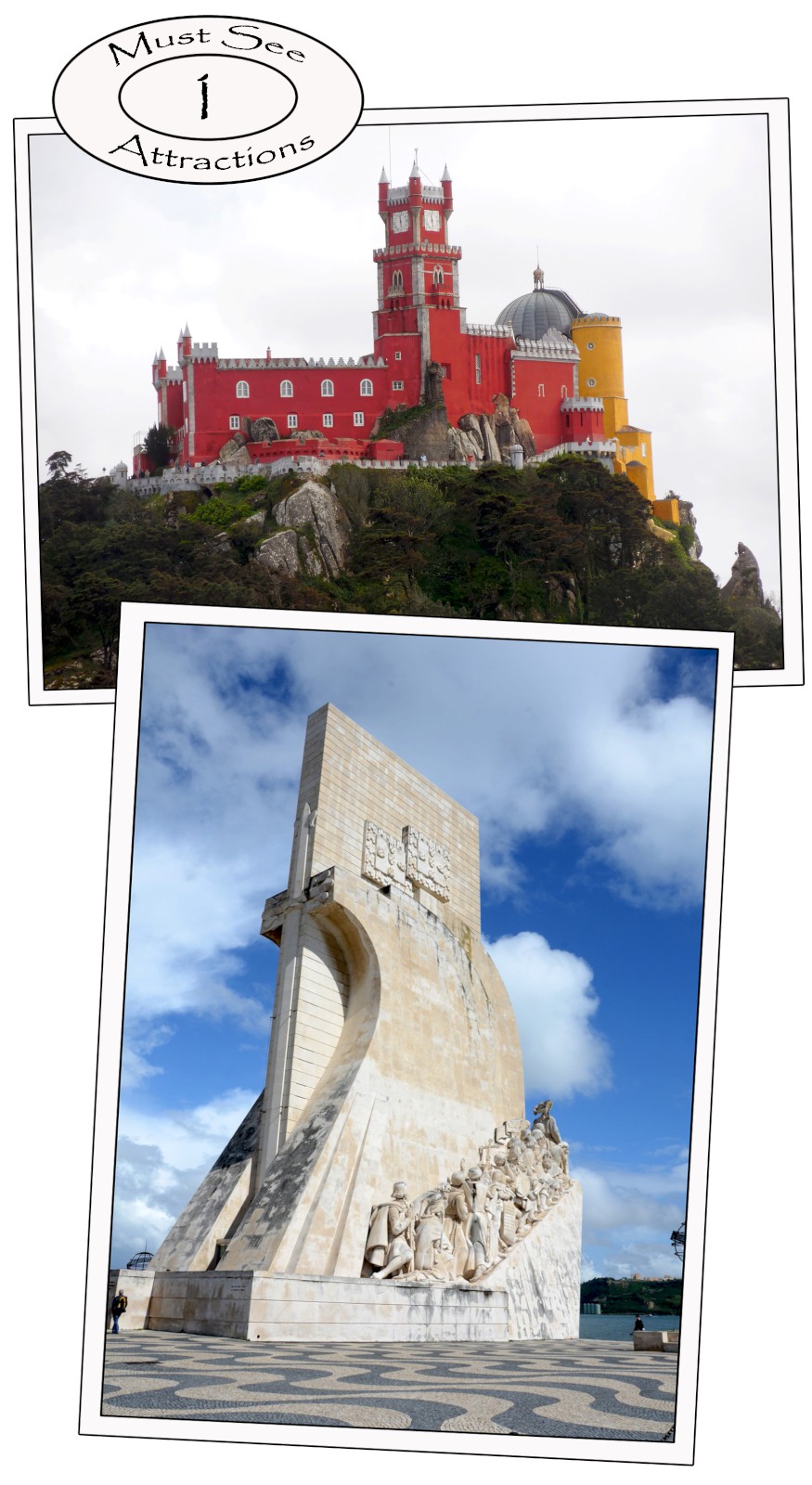 Portugal's must see attractions include historic places, fairytale castles, amazing beaches, beautiful nature and one of a kind activities.
(Click on the photo below for more information on each topic.)


I will be making more posts on things to do in Portugal, so check back later to see my future posts on Portugal.