The Belem Tower is on the northern bank of the Tegus River and was built in 1521 as part of the Tegus estuary defense system to defend Lisbon from sea attacks.
The fort was originally built in the middle of the Tegus River on a small outcrop of rocks but with changes of flow of the estuary the northern bank has been extended so that the fort is now on the edge of the river bank. Originally the fort could only be accessed by boat but with the changes in river bank it can now be easily accessed from a small bridge which is shown in the three photos below. The first and third photo are views from each side of the bridge and the second photo is the view while walking on the bridge.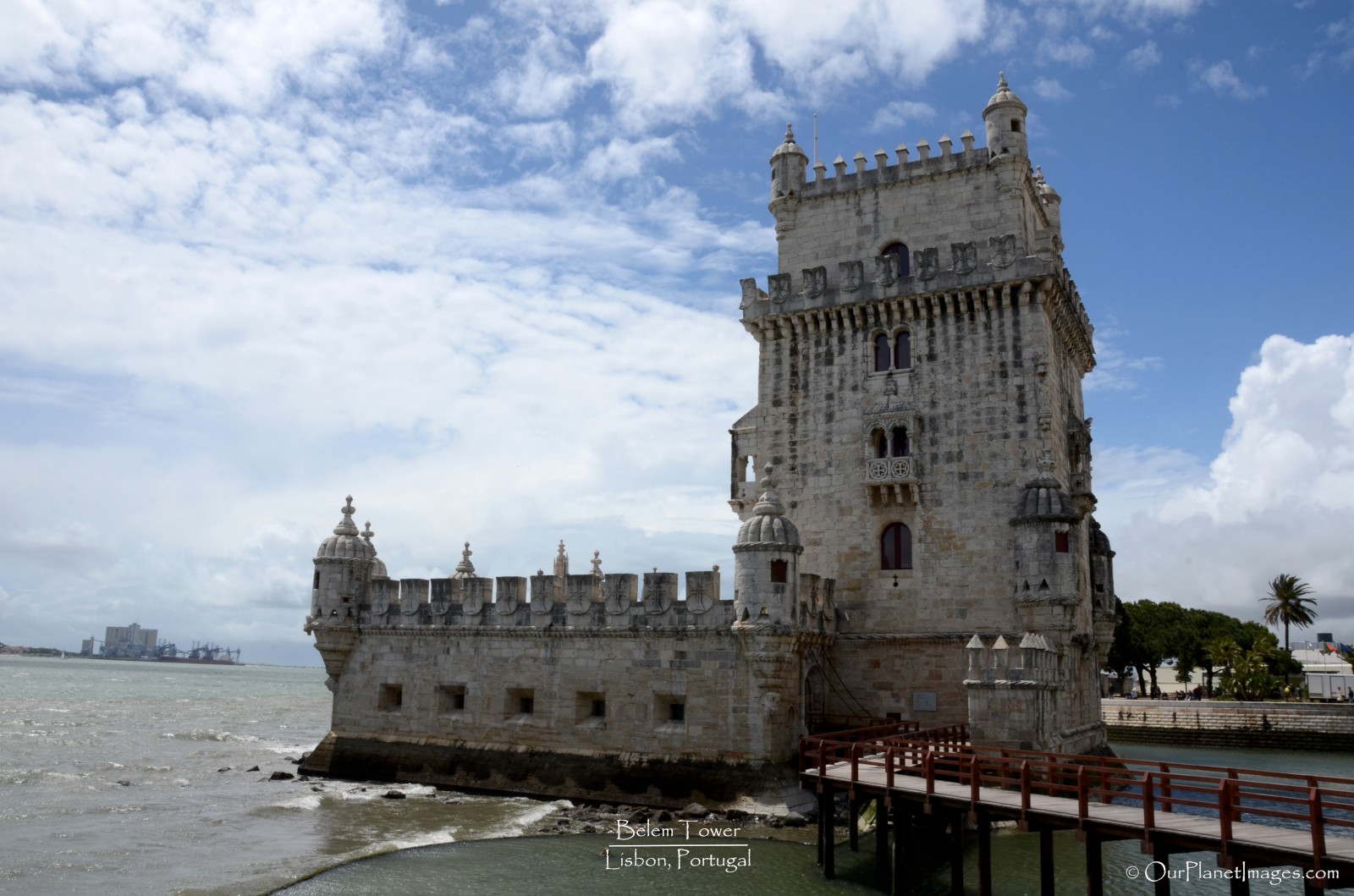 The photo above shows a good view of the stone stairs that were used when the fort could only be accessed by boat.
The fort was constructed with North African Moorish styled watchtowers on each corner of the fort. These watchtowers provided viewing portals and gun slots in all directions.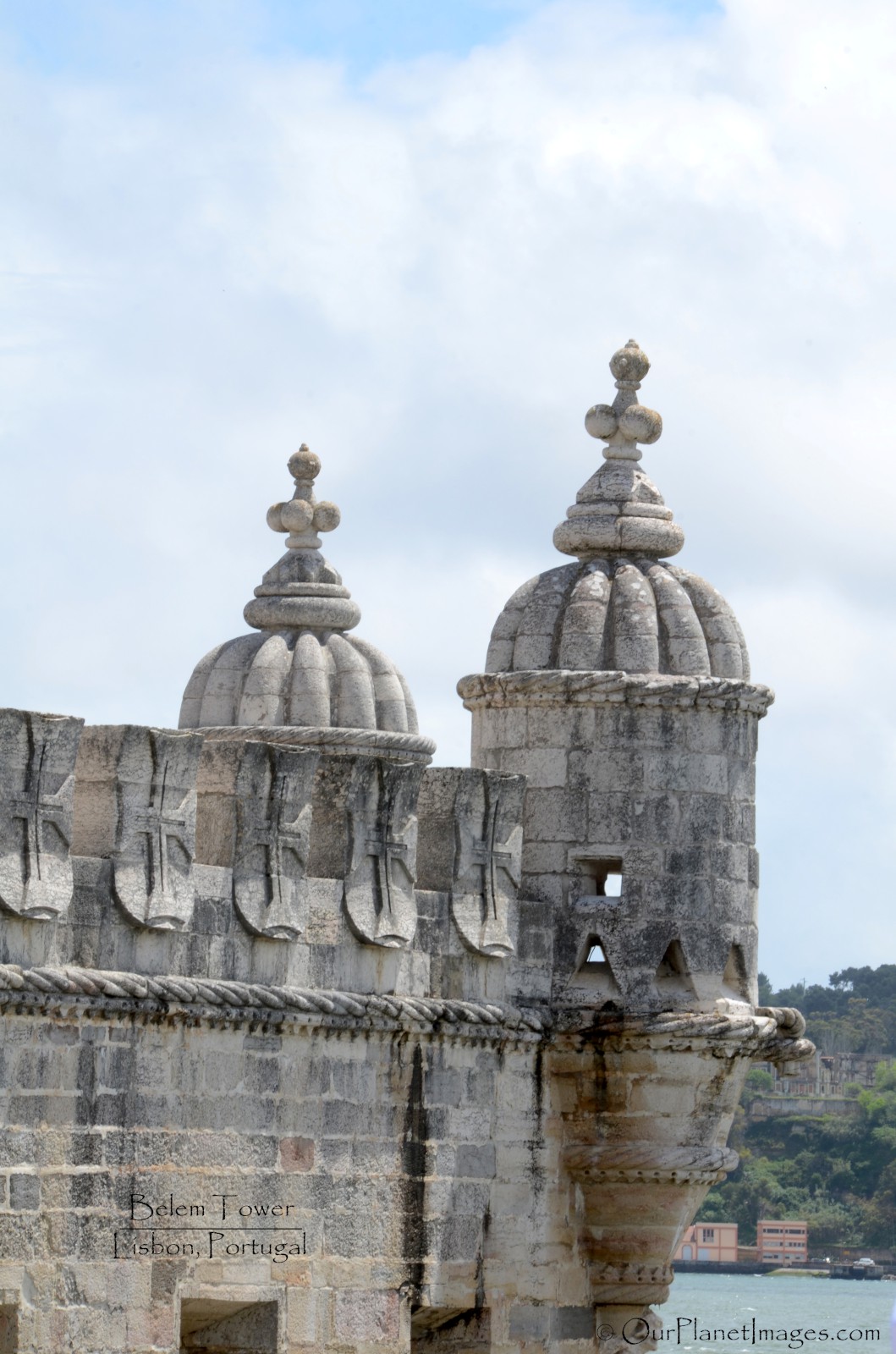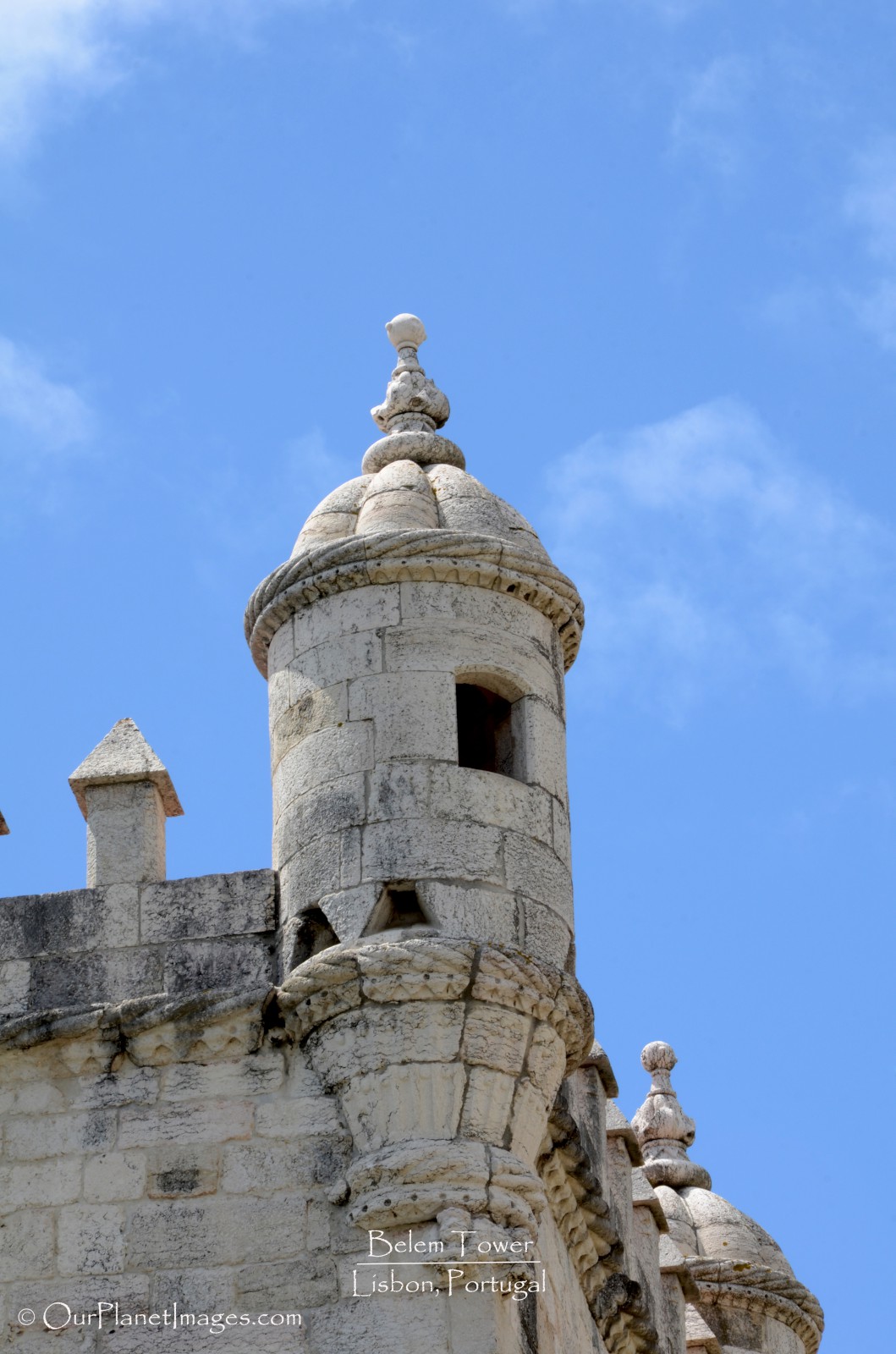 Additionally, the fort was built with intricate details that are not normally seen on this type of forts. These details include the shield shaped battlements, stone rope carvings, statue carvings and window balconies. These details are seen in the following photos.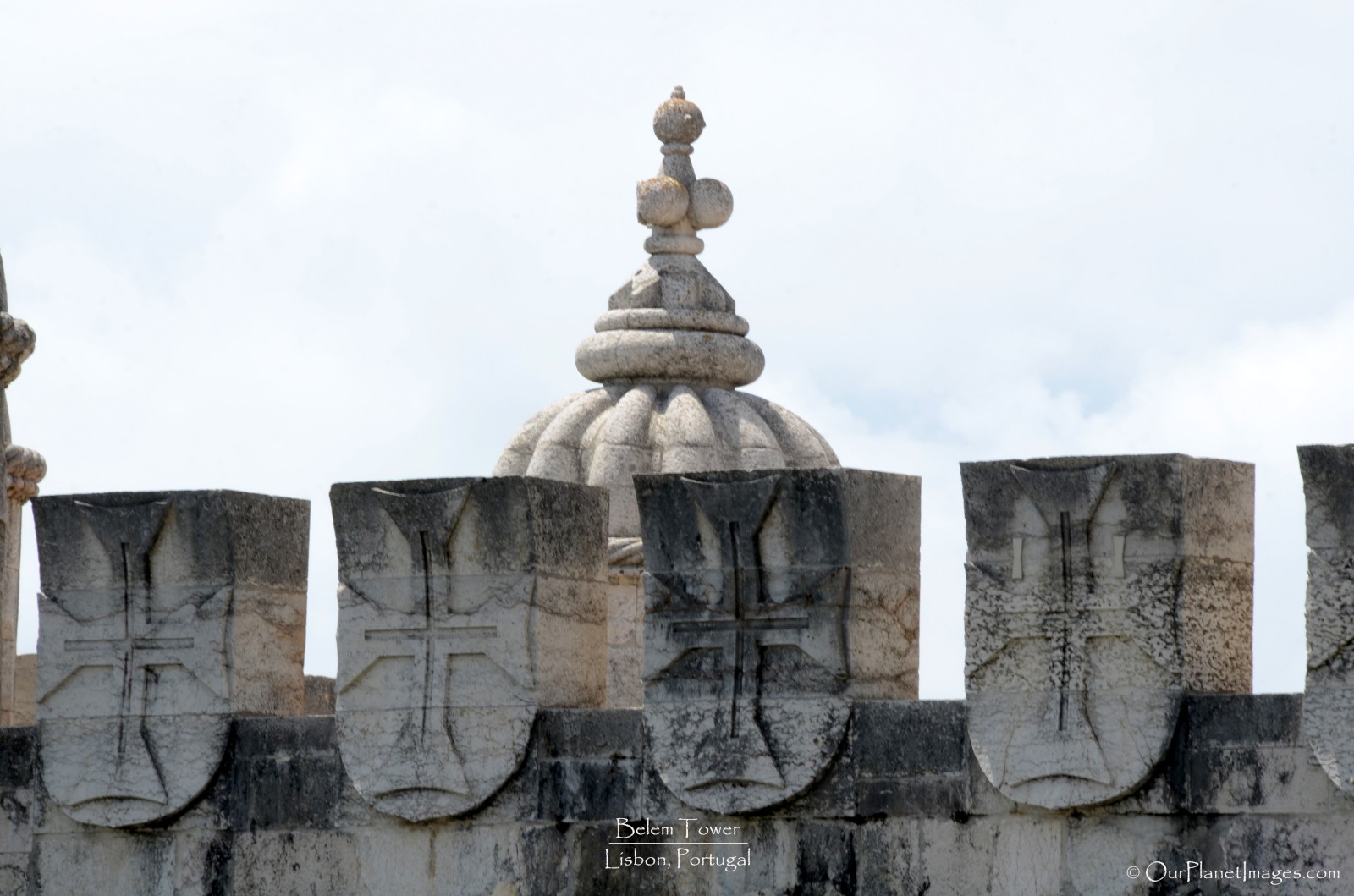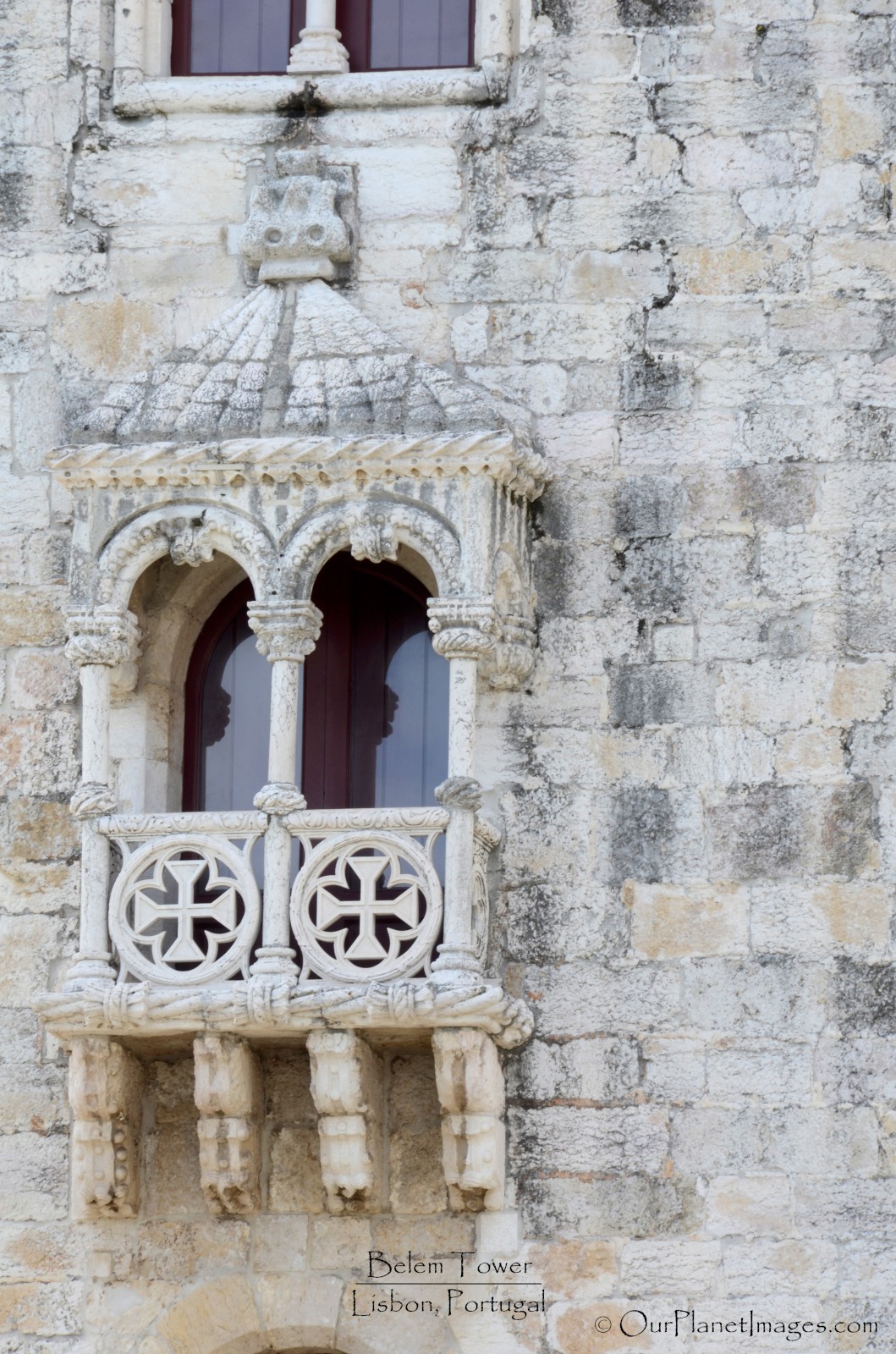 The crosses on the shields and on the balconies are in the style of the Order of Christ which was the former Knights Templar. This was built into the tower because King Manuel I was a member of the Order of Christ.
The fort was built for defensive purposes but for many sailors it was a welcoming symbol of home as they returned from trips to India or from across the Atlantic.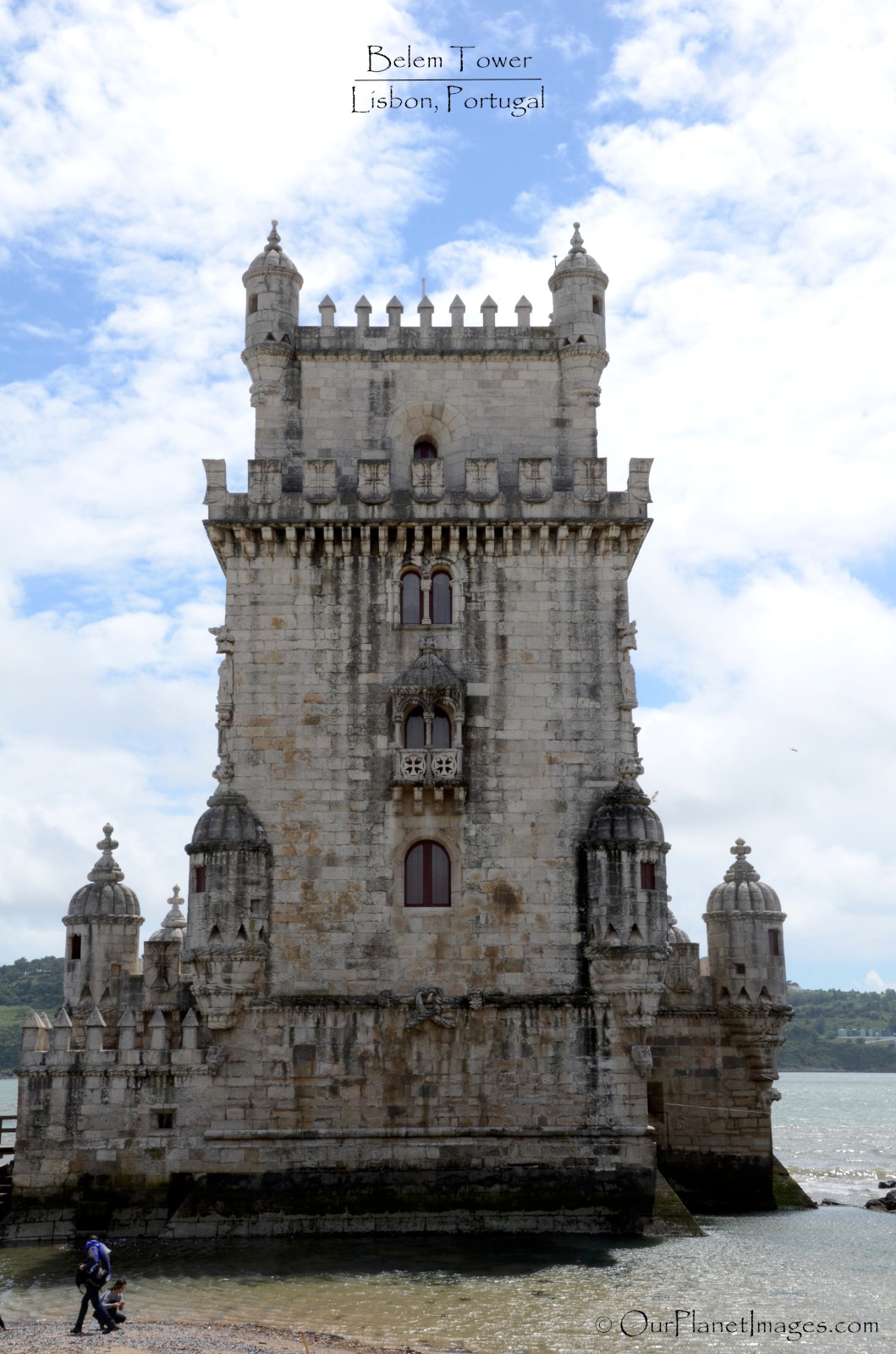 The day that we visited the Belem Tower we actually went there twice. We wanted to get an early start to see the Belem Tower but that morning it was cloudy, cold and wet. That afternoon it cleared off and warmed up making for a much better experience and better pictures.
When traveling, the weather can make or break your trip. We always plan our trips during the dry season but sometimes we have suffered through some unexpected bad weather.