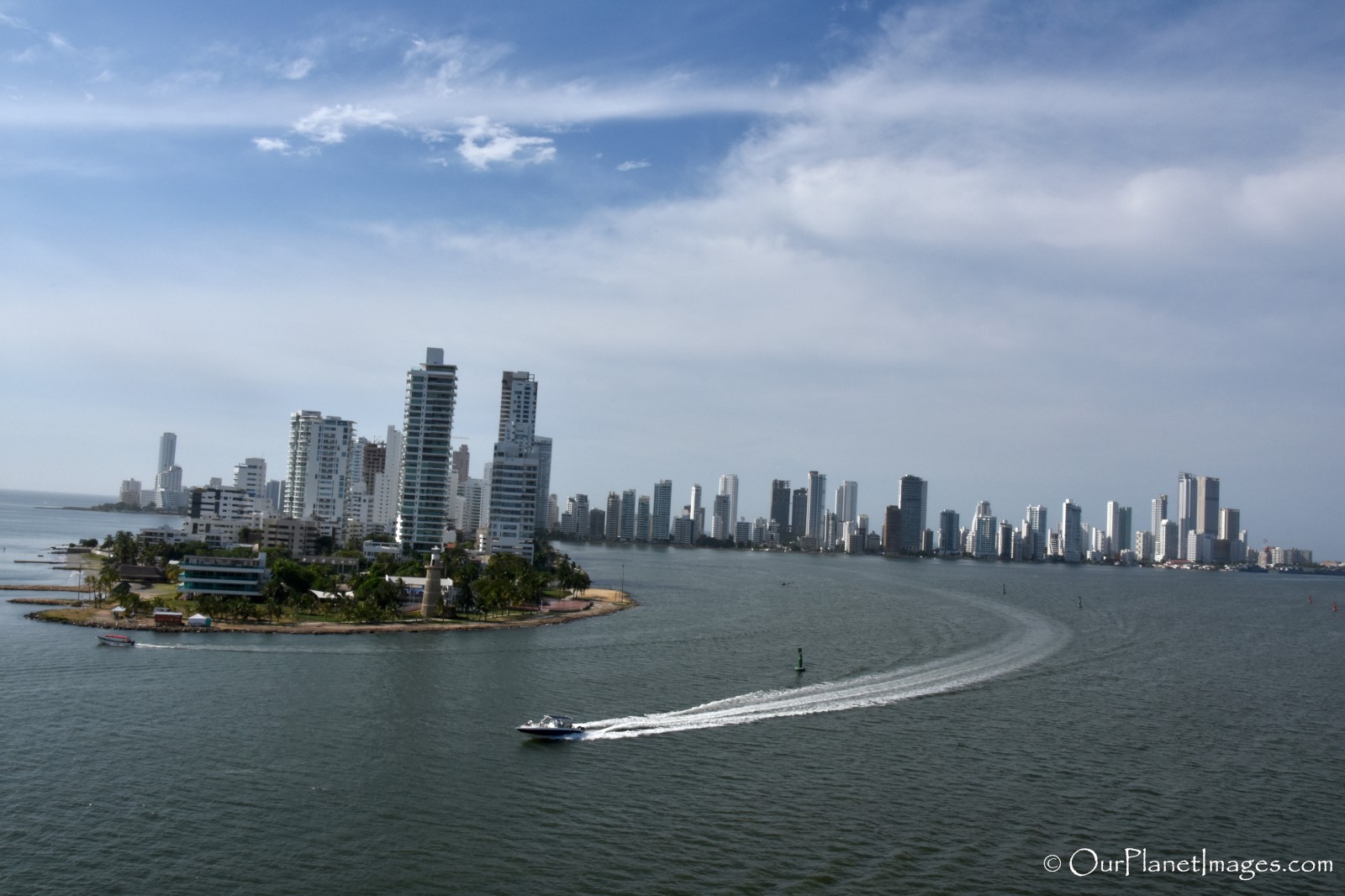 Colombia was not on the tourist map for many years but it is now becoming a popular travel destination in South America. Colombia has a surprising diversity of landscapes, climates, wildlife and city experiences.
Colombia's landscapes includes rainforest, savannah, deserts, mountains and golden sands of the Caribbean and Pacific coastlines. It is one of the lushest countries in terms of tropical flora and wildlife because it straddles the equator and there are more species of birds in Colombia than anywhere else in the world.
Colombia's urban centers are represented by the four largest cities:
Bogata is in the Andes and is the third-highest capital city in the world. As a capital city it has elegant shopping streets, a flourishing restaurant scene, chic nightclubs and colonial neighborhoods.
Medellin is named the "City of Eternal Spring" for its beautiful weather. The Medellin Flower Festival is one of the most popular events in the country which is celebrated for 10 days with fireworks, Paso Fino horse parade and more.
Cali's number one claim to fame is being the salsa capital of the world (unofficial).
Cartagena sits along the Caribbean coast and is a UNESCO cultural site for its colonial architecture of the Old Town. The Old Town has historical churches, plazas, palaces and mansions with Spanish influenced colors and balconies that are draped with flowering plants.
Colombia is an up and coming tourist location in South America. Each of its urban centers have a different dramatic setting and it has a wide range of nature and wildlife to experience.
Colombia's must see attractions are a mixture of places and experiences. My list of must see attractions of Colombia include historical sites, nature, wildlife and cultural activities.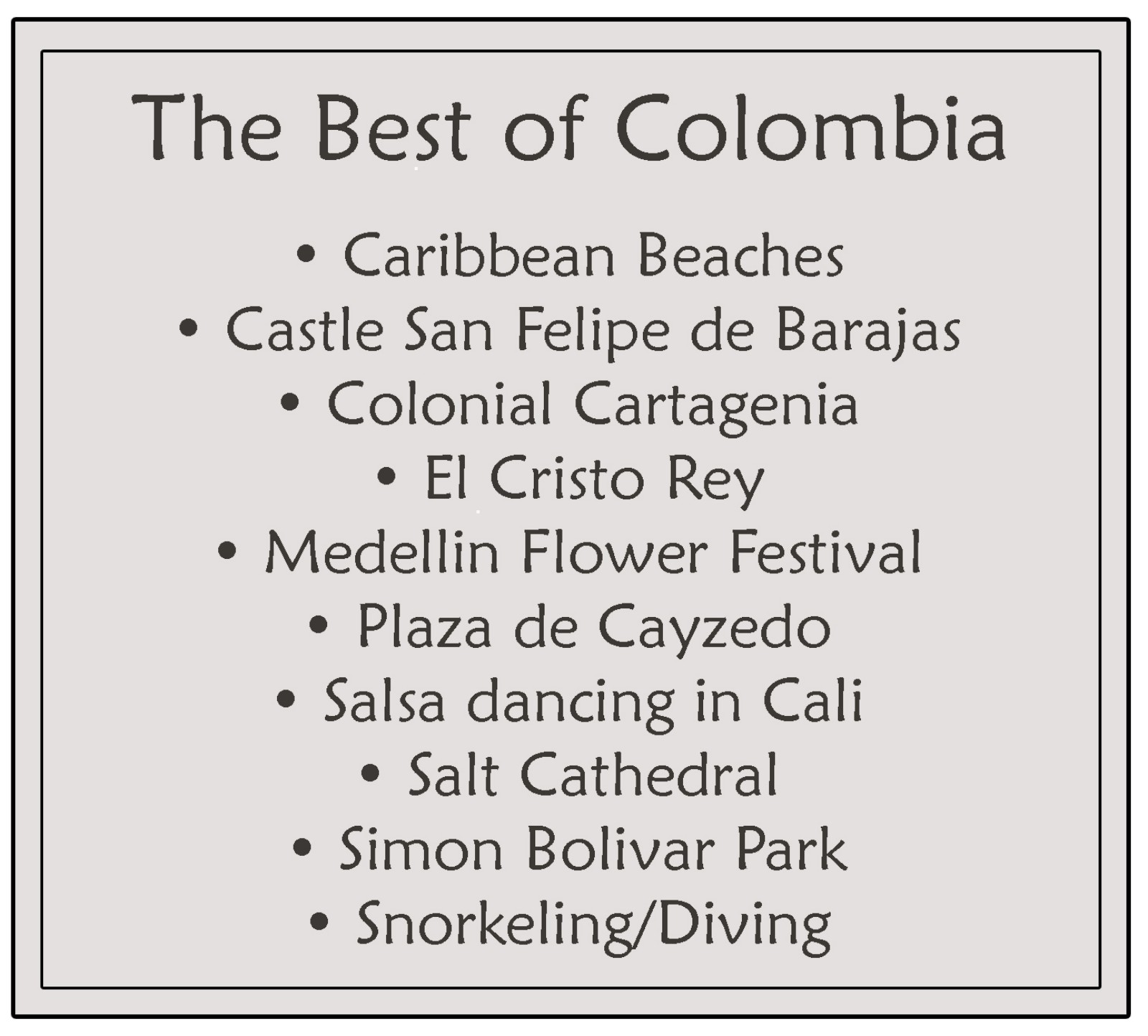 My two standout experiences in Peru are spending time in Old Town Cartagena and seeing the Cartagena city walls along with the massive Castle San Felipe de Barajas.
Wandering the streets of Cartagena's Old City is an experience that feels like stepping into a time capsule from the past. The city's brightly painted colonial building and narrow cobblestoned streets are well preserved. The buildings are filled with shops and restaurants whose overhanging wooden balconies are decorated with colorful flowering plants. There are small parades of horse drawn buggies on wooden wheels carrying tourist through the streets.
Public squares are reminiscent of Spanish plazas and have tables set up with covered umbrellas for people watching while dining al fresco. The city parks are filled with lush green trees and park benches with people visiting with their friends and neighbors. Street vendors set up their carts on wheels to sell fruit, juices and other foods while street performers entertain tourists in hopes to get tips for their efforts.
The whole experience seems like not much has changed from years ago.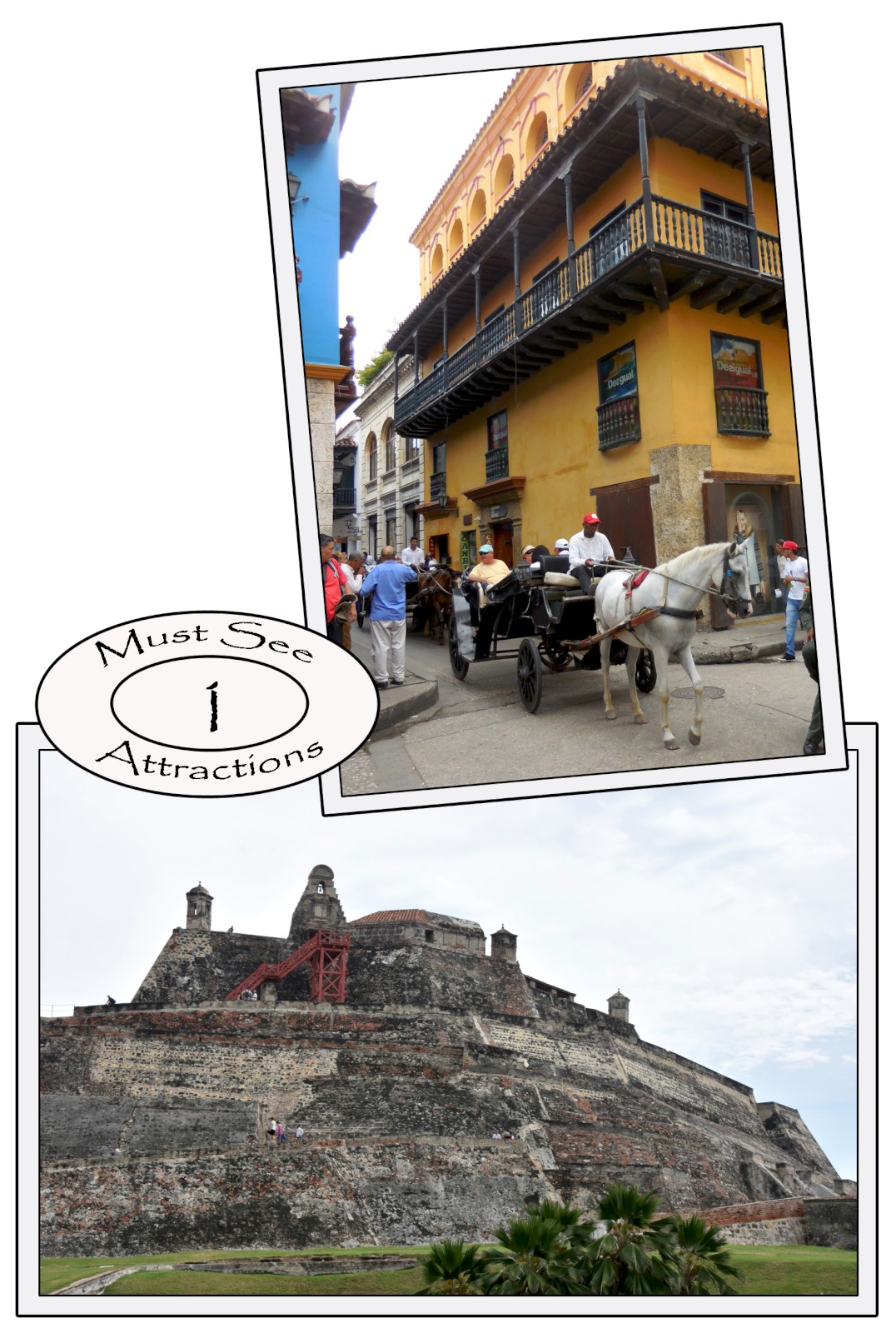 Cartagena's city defenses are impressive to see. The defensed include the city walls and the Castillo San Felipe de Barajas.
Similar to the old town, the Cartagena city walls have endured the test of time and are very well preserved. The walls were the city's main defense against pirates in the 16th, 17th and 18th centuries.
The Castillo San Felipe de Barajas is a must see attraction in Cartagena. The fortress dominates the city as it sits on top of a 130 foot hill and made Cartagena impregnable to attacks on the city. It is considered the greatest fortress constructed by the Spanish in the New World and it ranks as one of the great military wonders of the world.
Colombia has not been on the top of most tourist's destinations but it has interesting places to see and experiences to enjoy.
I will be making more posts on things to do in Colombia, so check back later to see my future posts on Colombia.