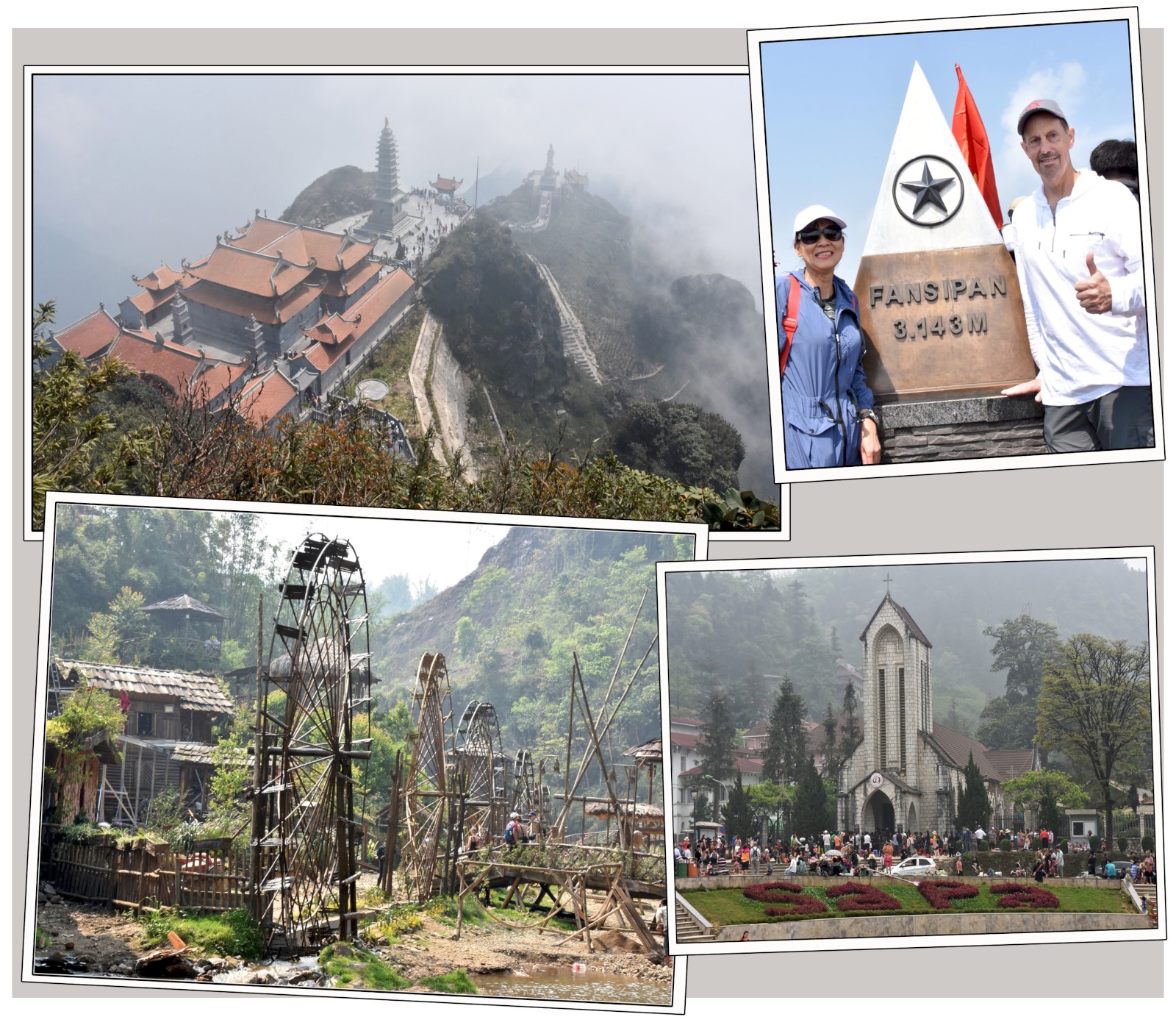 Sa Pa is a small mountain town located about 200 miles northwest of Hanoi, near the Chinese border. The town is in the Hoang Lien Son mountain Range near the mountain peak of Fansipan which is the country's highest peak and the highest peak in the Indochinese Peninsula earning it the nickname of "the roof of Indochina".
The town is home to several ethnic tribal groups including the Hmong, Dao, Giay and Xa Pho. Many of the people from these groups can be seen on the streets of Sapa.
The top tourist's attractions are going to Fansipan Mountain, visiting Cat Cat Village, visiting the highland tribes and viewing the mountain side rice paddies.
In addition to these popular sites there are other sites that I would recommend seeing and I will feature these in my posts which are linked in the photos below.
(Click on the photo below for more information on each topic.)
I will be making more posts on things to do in Sa Pa, so check back later to see my future posts on Sa Pa.