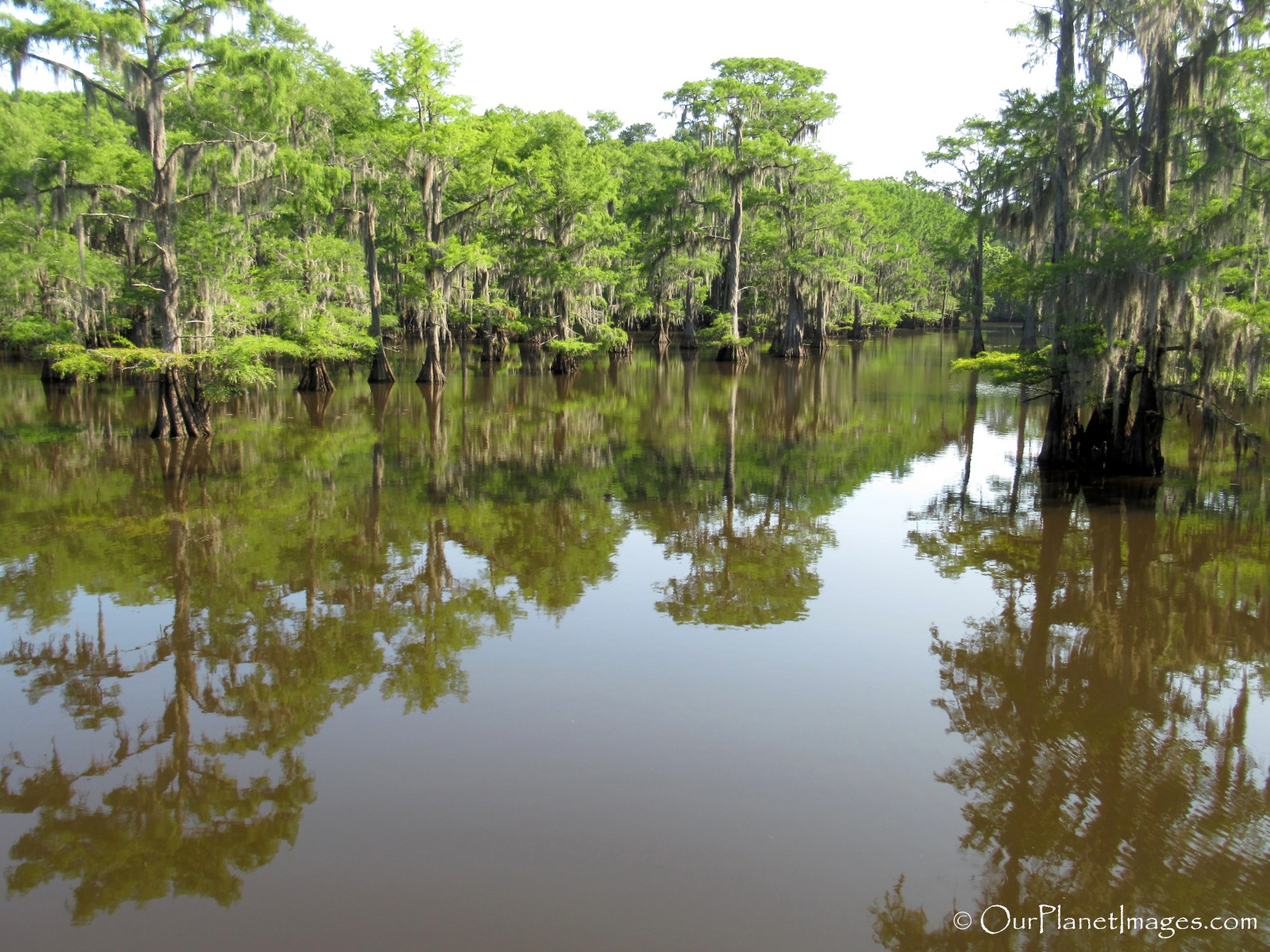 The Southeast Region of the United States is comprised of the states of Alabama, Arkansas, Florida, Georgia, Kentucky, Louisiana, Mississippi, North Carolina, South Carolina, and Tennessee. It is known for its beautiful beaches, a wide variety of unique regional cuisines and for being the birthplace of some incredible music such as bluegrass, the blues, rock 'n' roll, jazz and country.
The Southeastern States have two very different terrains. The lowlands near the coast have beaches, wetlands and swamps while the highlands in the northern parts have hills, mountains and plateaus. It also has a lengthy coastline that stretches along two coasts: the Atlantic and the Gulf of Mexico.
The all of the states in the region are famous for having traditional values, friendliness and a slower pace of life than other parts of the United States but it is also home to three major cities with dramatically different cultures.
New Orleans has one of the most distinctive cultures in America and is renowned for Cajun food and Jazz music.
Nashville is known as "Music City" and is the country music capital of the world where popular a nightlife activity is listening to live music at one of the many honkytonks.
Miami is known for white sand beaches, fantastic warm weather, non-stop nightlife and its Latin-American influences.
Other cities that are popular travel destinations in the southeastern region of the United Stated are Atlanta, Memphis, Orlando and Savannah.

Traditional Foods in the Southeastern States
The southeast region is famous for fried foods, seafood, barbecue and Cajun food in Louisiana.
Being from the south, I ate a steady diet of fried food. I never really thought much about it until I became an adult and then I realized that almost everything that our family ate was fried. We literally fried everything – vegetable, meats, fish and seafood.
The coastal portion of the southeast has large areas of wetlands and swamps which provides a sustainable amount of fish and aquatic life making freshwater wildlife and seafood a large portion of the local diet.
Traditional southeastern food may not be healthy but it does taste good. Try some of these when you travel to the southeast:
Fried vegetables – okra, green tomatoes, onion rings and pickles
Fried meats – chicken, chicken fried steak, turkey and alligator
Fried fish – catfish, crappie and bass
Fried seafood – shrimp, oysters and fish
Other seafood – boiled shrimp and crab, raw oysters and baked fish
Corn bread and hush puppies
Barbecue – brisket, ribs and chicken
Pecan Pie and Key Lime Pie
Sweet ice tea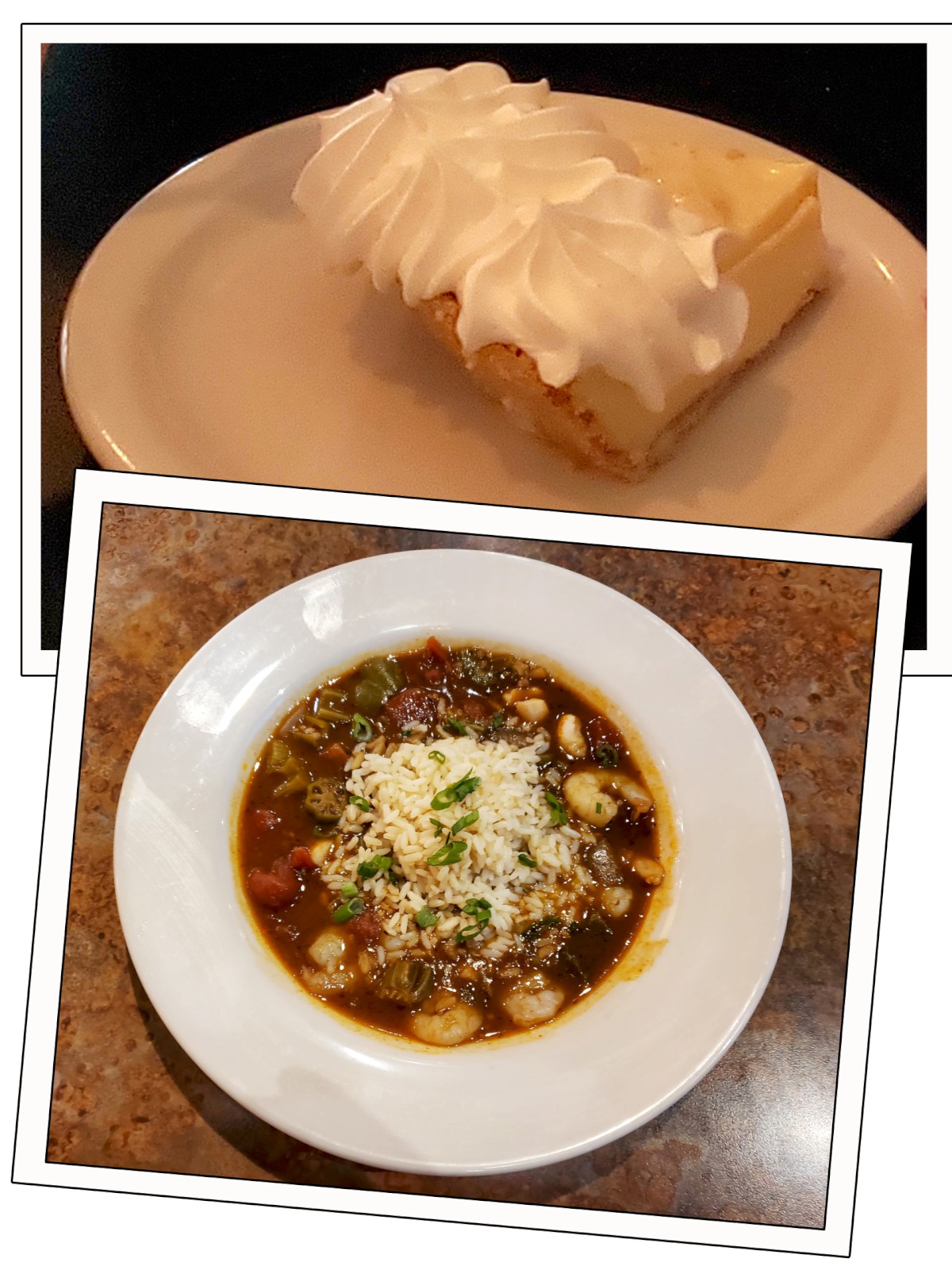 Key Lime Pie and Seafood Gumbo
Visitors to the southeast won't go hungry! Portions are large and the prices are cheap. Be prepared to go on a diet when returning home because most people will gain weight when visiting the southeast!
My list of must see attractions in the southeastern region includes a wide variety of attractions that includes history, entertainment, nature, culture, coastal sites and even outer space exploration. My list of top attractions should indicate that life in the southeast is anything but boring.
When traveling to the southeast, you can visit places from the past, enjoy life in the present or peek into the future. You can explore the full range of nature's limits by seeing underground caves, look at life in the sea, watch the sunrise or sunset on a white sand beach, hike in the mountains or just relax in the warm waters of the hot springs.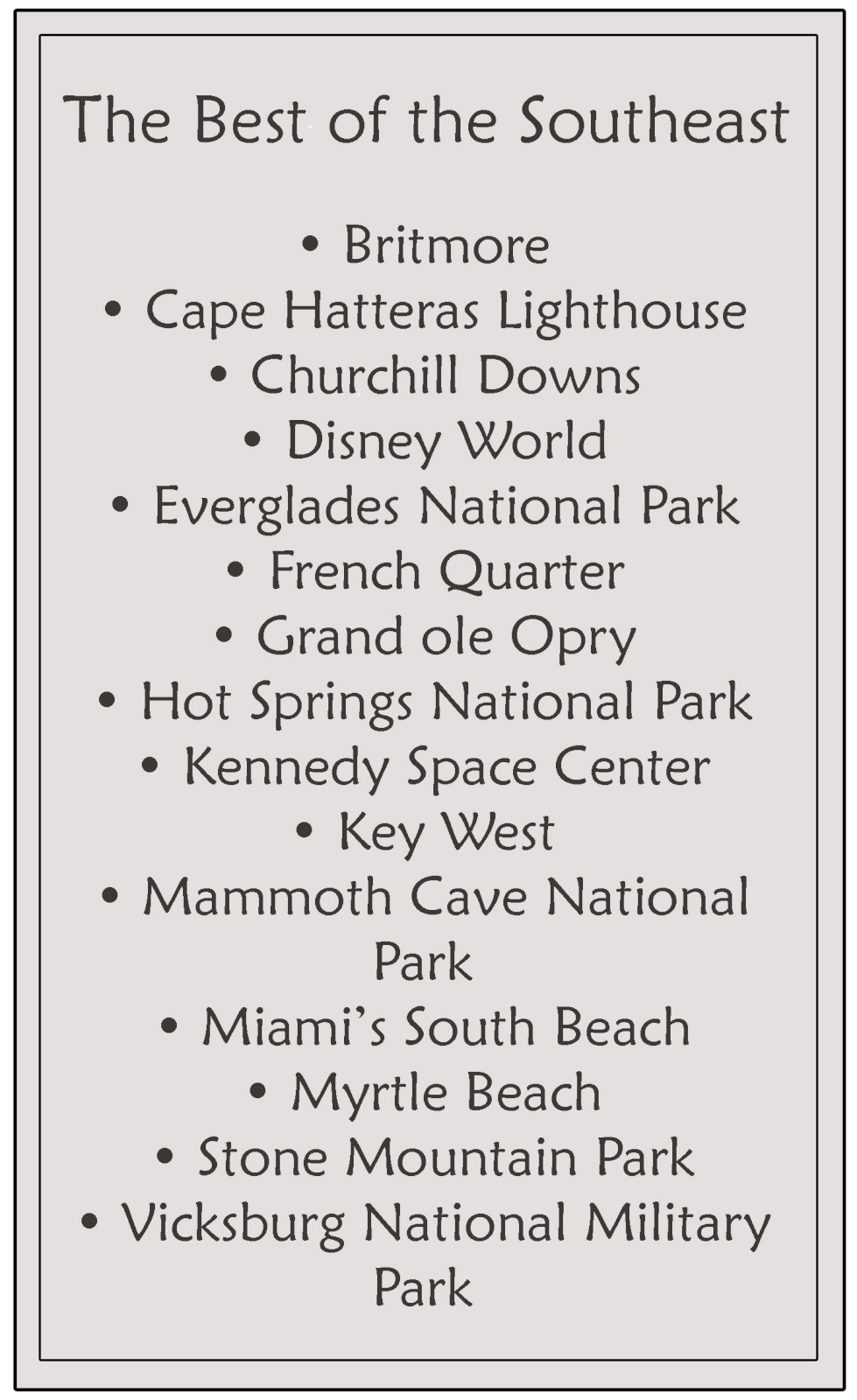 Beaches, beaches and more beaches. From east of the Mississippi River all of the way to Myrtle Beach in South Carolina there is nothing but beautiful beaches with white sand and warm clear blue water.
There are beaches for every lifestyle. Many of the beaches are perfect for family fun of swimming in the surf, building sand castles and playing beach games like volleyball, corn hole or just throwing the ball around. Other beaches are more fitted for the party lifestyle but there are some beaches where there is plenty of space to take a nice quiet walk with no one else around, just you and a few shorebirds.
Similar to choosing your beach style, the southeast has a variety of cultural experiences to enjoy. The French Quarter is a cultural experience like none other. While it has a reputation of wild nightlife with bar crowds pouring into the streets, there is more to the French Quarter than street performers and night time revelry. The French Quarter is the historic district of New Orleans with colorful French style architecture and cast iron railed balconies. Venturing a few blocks away from Bourbon Street and there are high end art galleries, fine restaurants and renowned Jazz Clubs. In the French Quarter, on the banks of the Mississippi River, there's a diversity of experiences to choose.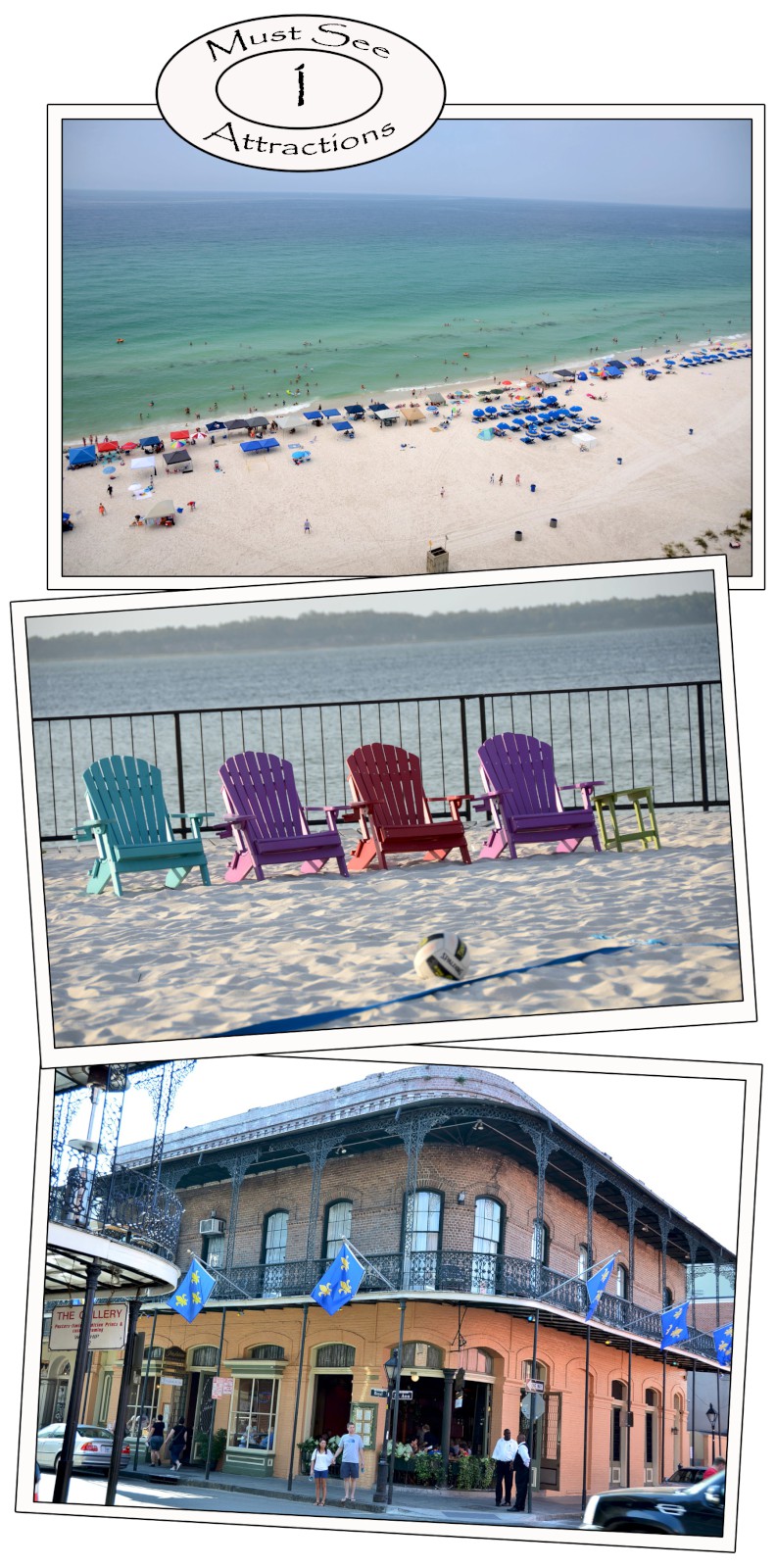 The southeast is all about variety. There is a variety of nature, cultures, cuisines, activities and entertainment. Pick the activities that are right for you and have fun!
I will be making more posts on things to do in the Southeastern Region of the United States, so check back later to see my future posts on the Southeast.