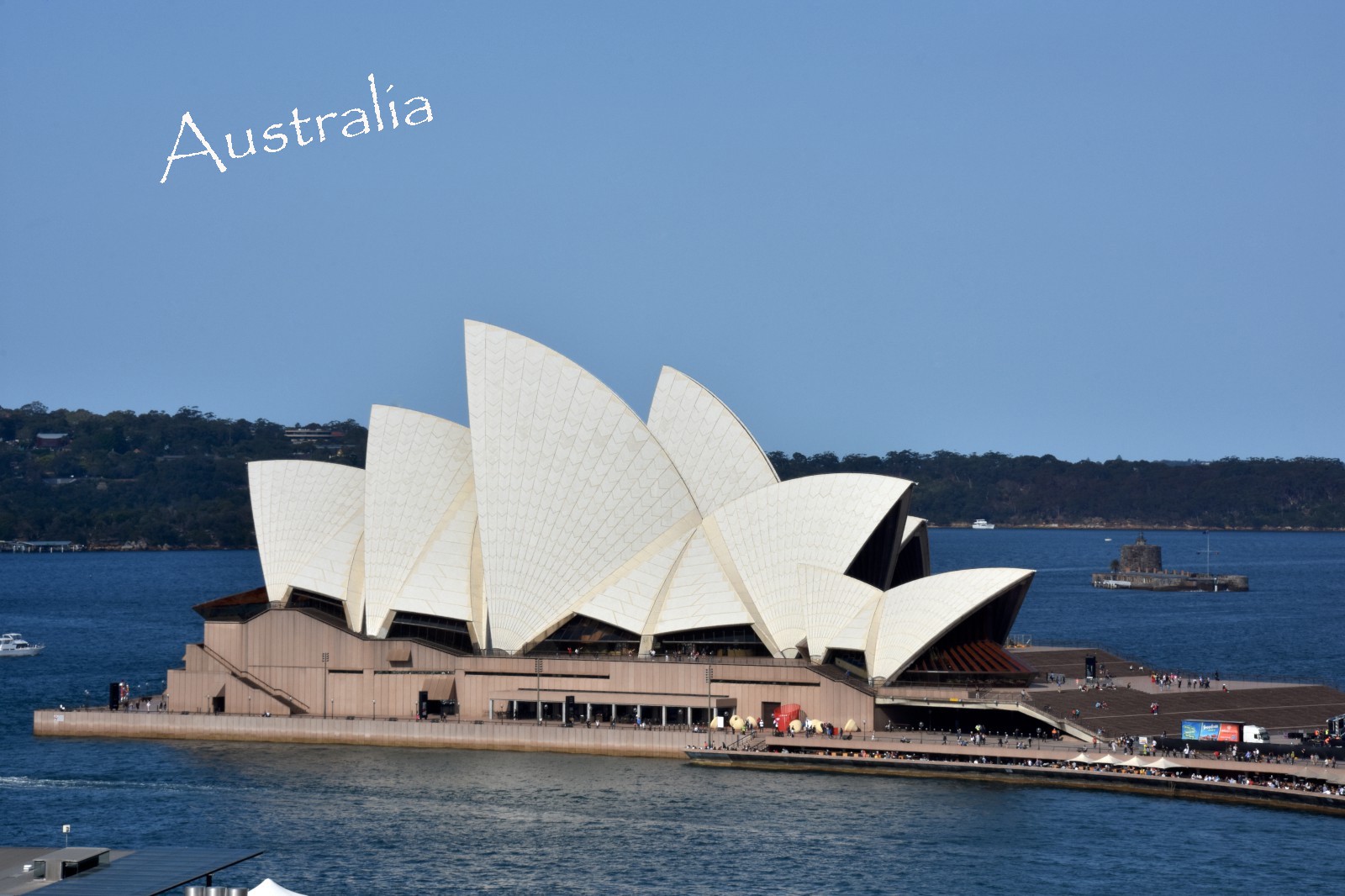 On The Surface . . . .
The Sydney Opera House is the image that everyone thinks of when someone mentions Australia but Australia has so much more to see and do.
Australia is the country that is the most similar to the United States for several reasons. It was originally established by the British and the predominant language is English. Additionally, it is a young county with modern cities.
Australia is a large country and many of the major attractions are spread across the country making it hard to see everything in one trip. The good news is that many of the qualities that make Australia special can be experience by visiting a couple of locations.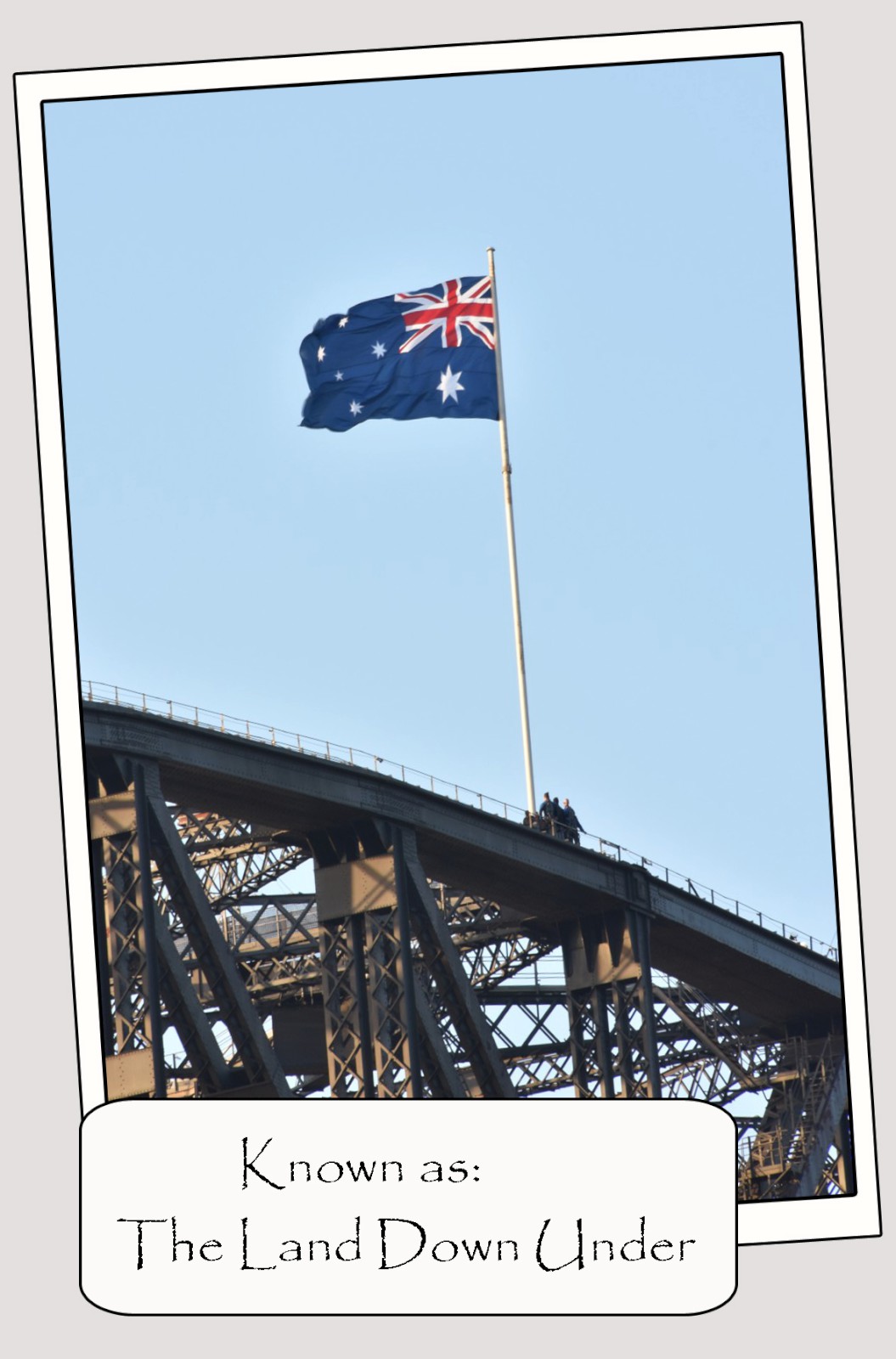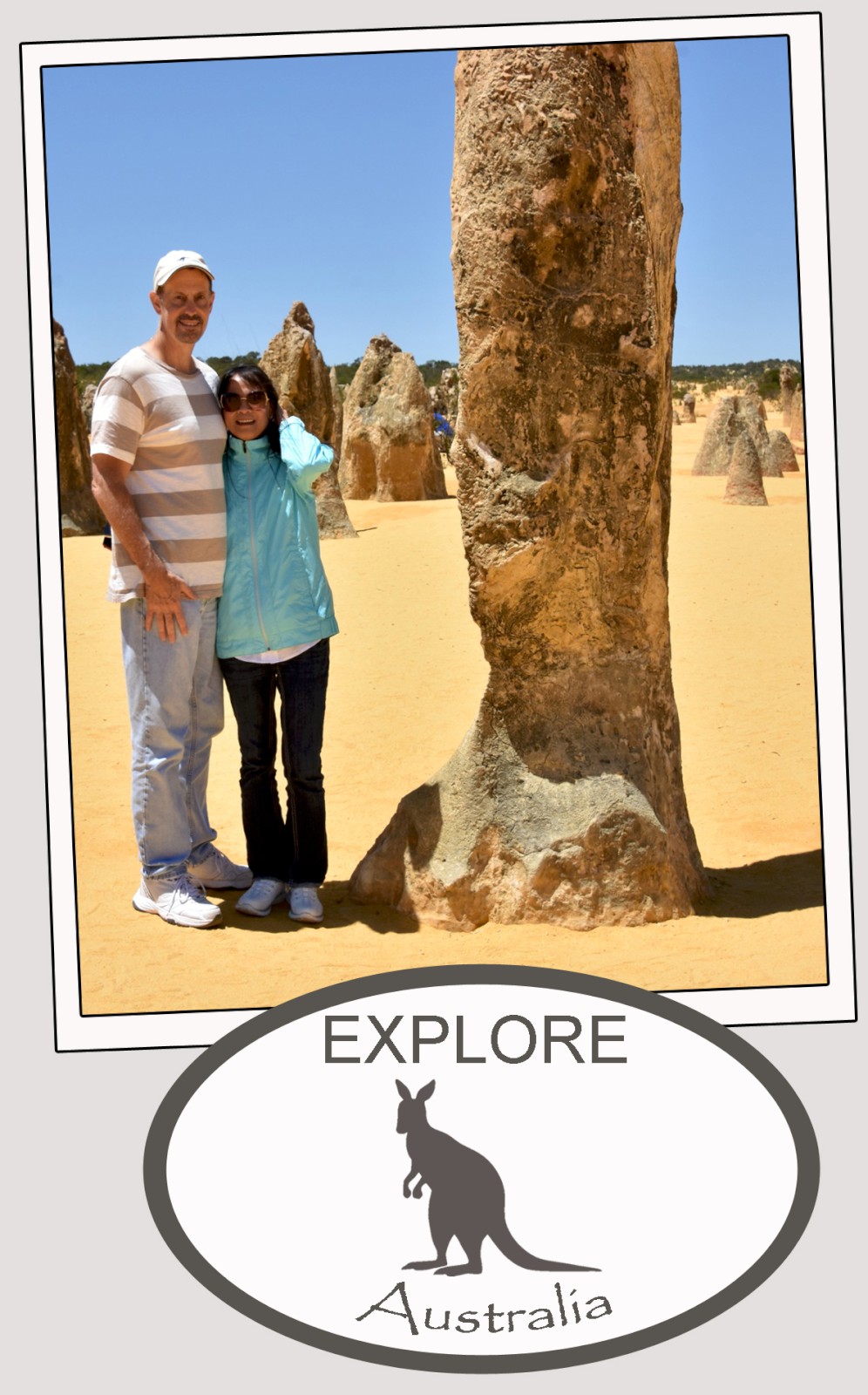 The Basics . . . .
Australia is one of my favorite places that I have visited. There are so many good things that I can say about Australia but one of the things that I like the most about Australia is that all of the major cities are located along the coast which makes it easy to stay in the city but also enjoy the beautiful beaches. Additionally, the cities are all near national parks which makes it easy to reach nature and wildlife. This lets me have a good urban vacation and I can easily experience Australia's spectacular nature and unusual wildlife on day trips from the same place.
This page is designed to identify the highlights of everything Australia has to offer a traveler. My posts on individual places to see and things to do will provide more details on those activities and are found by going to the bottom this page and clicking on the button for each city in Australia.
When planning a trip to Australia it will be hard to see everything that you would like to see in one trip. Even seeing all of the must see attractions is difficult because of the size of Australia, everything is too far apart.
Australia is a little different from some of the other places that I normally travel to because most of Australia's must see places are actually nature and wildlife rather than historic places.
The list below are the places that I think should be must see places when visiting Australia. I have visited almost all of these and I have already made detailed posts about most of these.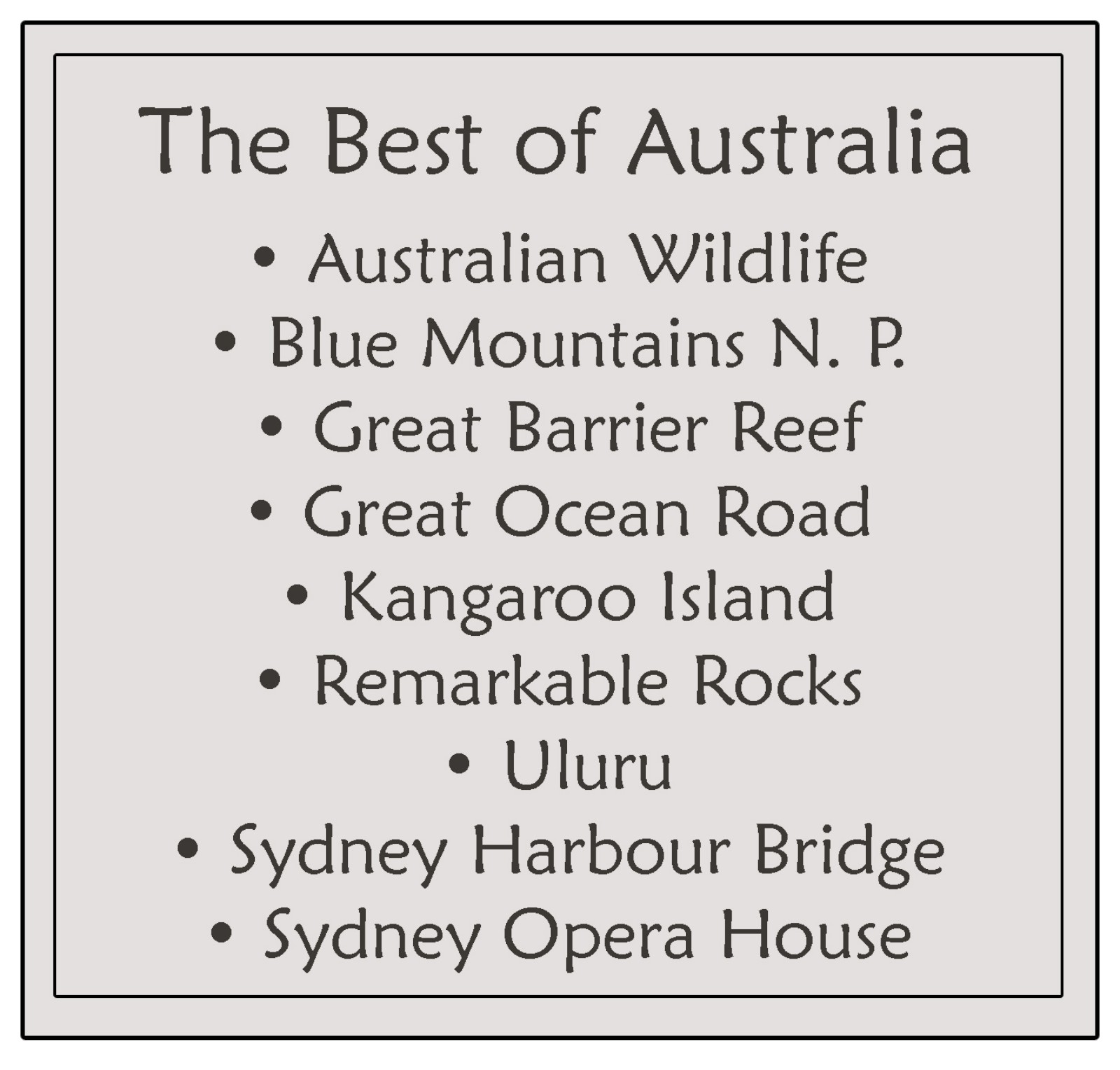 Check out all of my posts on places to visit in Australia by visiting the information that I have provided on cities to visit in Australia that is linked at the bottom of this page.
Everything in Australia is stunning and larger than expected and so are Australia's must see attractions. Experiencing the unique nature and wildlife in Australia will help you to appreciate that Australia is a land like no other.

Experiencing Australia . . .
Must see attractions are an important part of every trip but there is much more to experiencing Australia than seeing the top tourist's sights.
It is hard to see and do everything in a single trip but no one wants to return home from a trip only to find out that they missed out on a great experience just because they didn't know about it. The topics that are identified below aren't specific places but they are the essentials that I would consider crucial to experiencing Australia.
Make the most out of your trip by truly experiencing Australia!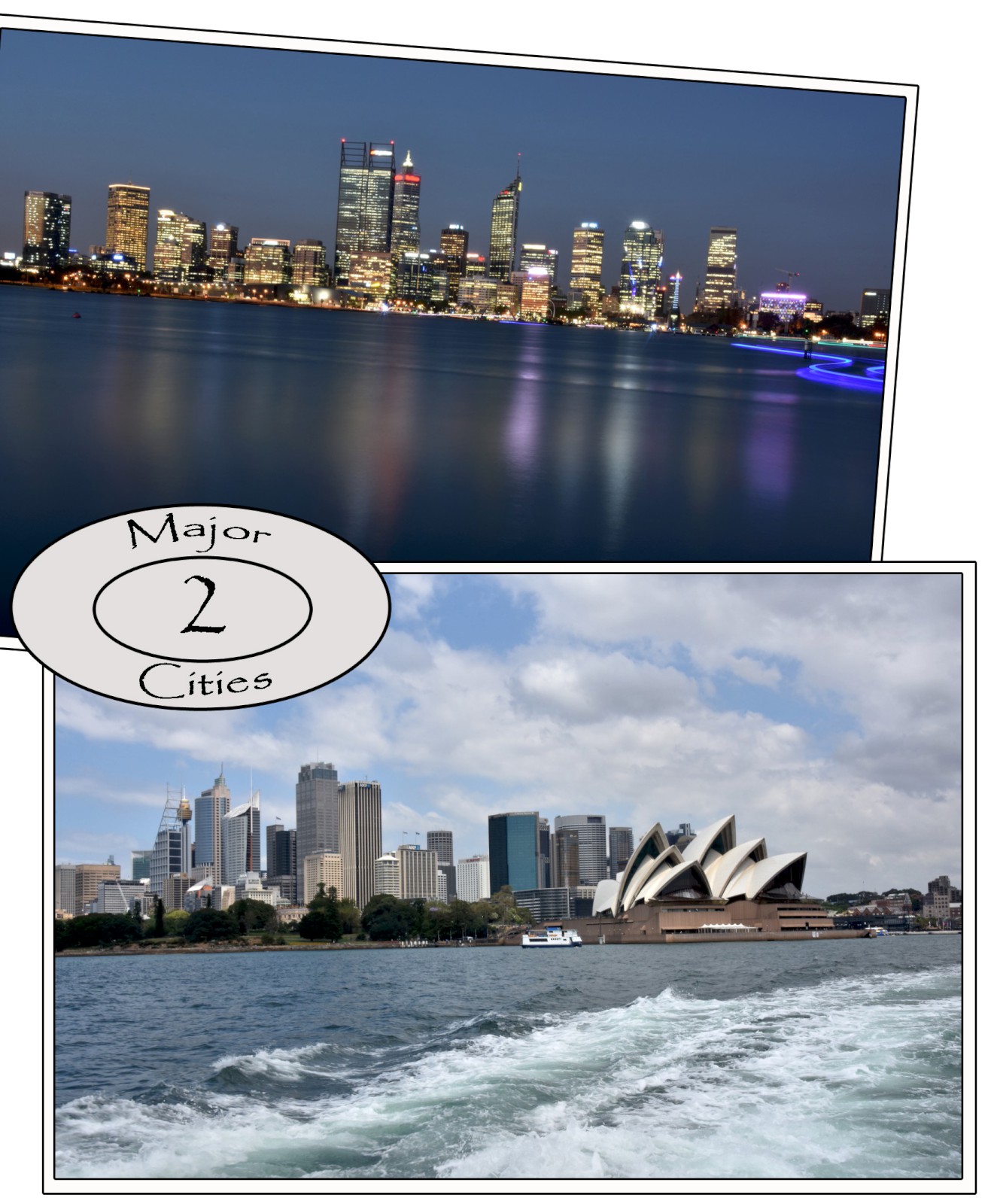 Sydney is by far the most known city in Australia but there are several other cities in Australia that have a lot to offer.
Everyone knows about the Sydney Opera House but most people know very little of the things that can be seen in the other Australian cities. The following is a brief description of the attractions in Australia's major cities:
Adelaide – Australia's wine region, Rundle Mall, River Torrens and Cricket at the Adelaide Oval.
Canberra – Australia's Capital city, Tidbinbilla Nature Reserve, National Zoo and Aquarium, Australian War Memorial and Australian National Botanical Gardens.
Darwin – Litchfield National Park, Crocosaurus Cove and Billabong wetland cruise.
Melbourne – Australia's cultural capital with many museums, urban art wall paintings, Yarra River, Art center tower, architectural walking bridges and the Melbourne Star.
Perth – King's Park, Elizabeth Quay Bridge, Yanchep Natural Park and beautiful beaches.
Sydney – Opera House, Harbour Bridge, Sydney Harbour, Darling Harbour, Hyde Park, Royal Botanical Garden, China Town, Bondi Beach, Sydney Tower Eye, ANZAC Bridge, Sydney Zoo and The Rocks.
On most vacations to Australia, you will never be far from a great beach!
Australia has lots of great beaches! All of the major Australian cities have beautiful urban beaches and Australia has several world famous beaches like Bondi Beach and the Gold Coast but there are many pristine beaches where you may have the entire beach to yourself.
Going to an urban beach is convenient because they are easy to get to using public transportation and there are restaurants and shops along the beach front. Don't overlook the opportunity to enjoy a day at the beach even if you never leave the city.
If you ever wanted to be alone on a picturesque beach with clear turquoise water and powder white sand, Australia might be the place to do it. The two photos in this section are both beaches that we were completely alone for the entire time that we were there. My suggestion is to rent a car, pack a picnic lunch and enjoy a day at the beach completely to yourself!
Australia has over 10,000 beaches along it's 50,000 kilometers (31,000 miles) of coastline. If you visited one beach per day, it would take you more than 27 years to see them all.
Life is a beach in Australia!
Australia has lots of wide open territory that is perfect for road tripping with beautiful drives to your destination. Most of Australia's cities are along the coastline so driving between destinations means making coastal drives. My two recommendations for coastal drives are:
The Great Ocean Road Drive is the most famous coastal drive in Australia. This stretch of road is a wonderful drive that lives up to the hype because it truly is spectacular. Trying to make the drive from Melbourne is a little hard to do on a day-trip. My recommendation would be a two day trip from Melbourne spending the night in Port Campbell and returning the next day. Highlights of the trip include the 12 Apostles, Loch Ard Gorge, Great Otway National Park, the Great Ocean Walk and London Arch.
My other recommendation would be the Great Barrier Reef Drive between Cairns and Port Douglas. This drive is an easy day-trip. While this drive is not extremely long, it is extremely scenic. There are several places to stop and take in the view but the highlights of the trip are four mile beach in Port Douglas and the beach in Palm Cove.
Going a coastal drive is a great way to find a beach that you can have all to yourself. Take a picnic basket with you and be spontaneous!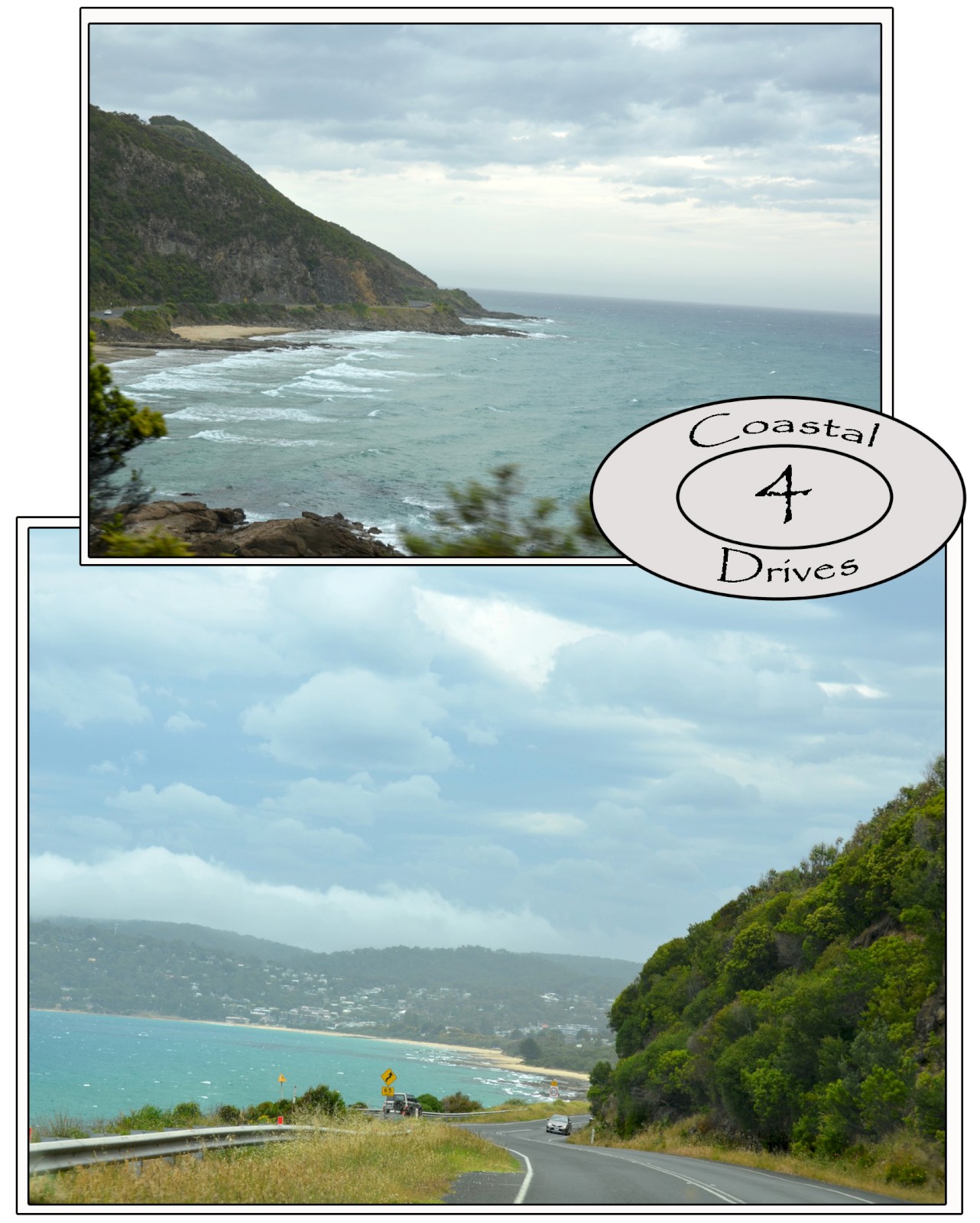 When I travel, I like to use public transportation whenever possible because it is normally cheaper and it adds to the experience of the location. Getting around in Australia's major cities is easy using public transportation. Two of Australia's local transportation methods are also great experiences that will add to being in the location.
Using the ferries in Sydney is almost a necessity for getting around the city but it is also a fantastic experience. The ferries fan out in many directions and will take you to any place that you will want to go with the added benefit of giving you a stunning view of the city along your journey.
Melbourne operates the largest electric streetcar network in the world and in 2019 they celebrated their centennial of operation in the city. The streetcar network crisscrosses throughout the central business district (CBD) and to many of the suburbs. Riding the streetcars within the CBD area is also free.
Many times using public transportation is the best option but in Sydney and Melbourne it is also an experience that enhances the quality of the trip.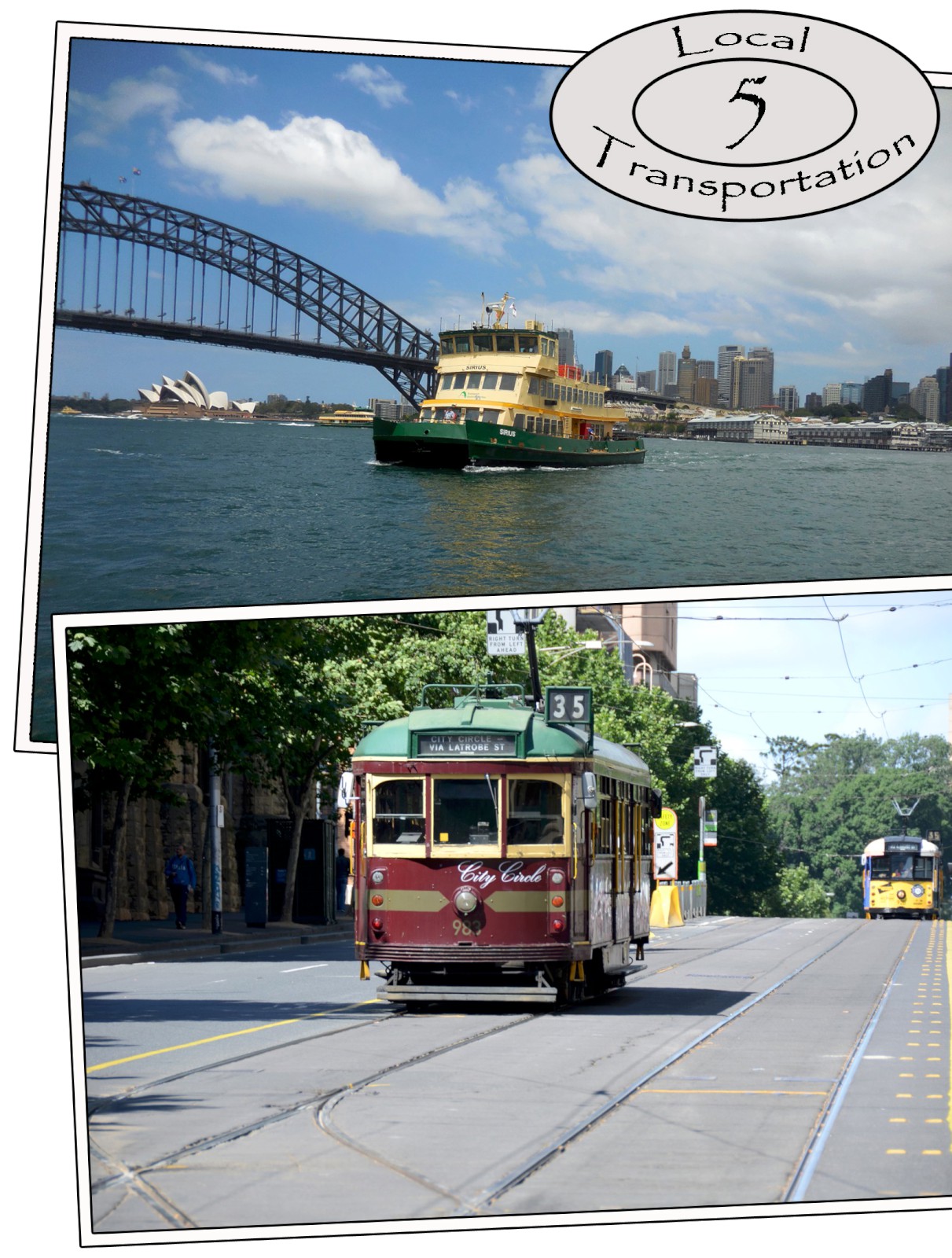 A visit to Australia would not be complete without seeing some of Australia's unusual wildlife. Australia consists of a huge variety of animals that are unique from any other country in the world. In fact, most of the wildlife in Australia are not found anywhere other than Australia including over 80% of the mammals, reptiles and amphibians.
Not only are much of the wildlife in Australia only found in Australian but some of the wildlife is vastly different than the wildlife in other places in the world. Australia has a large group of marsupials (mammals with a pouch) and monotremes (mammals that lay eggs).Some of the most famous Australian Wildlife are kangaroos, wallabies, wombats, echidna, koalas and platypus.
In addition to the strange animals, Australia has a large group of birds and sea life. Australia is home to over 800 species of birds and 4000 species of fish.
Everywhere I travel, I try to check out the local wildlife but one thing that I have notices on my visits to Australia is that it is easier to see and get close to Australian wildlife than other places where I have traveled.
Discovering Australia's wildlife is a highlight for many people visiting Australia. Even if wildlife is not at the top of your list of activities, visiting Australia without seeing some of the continents unique wildlife would be a really big missed opportunity.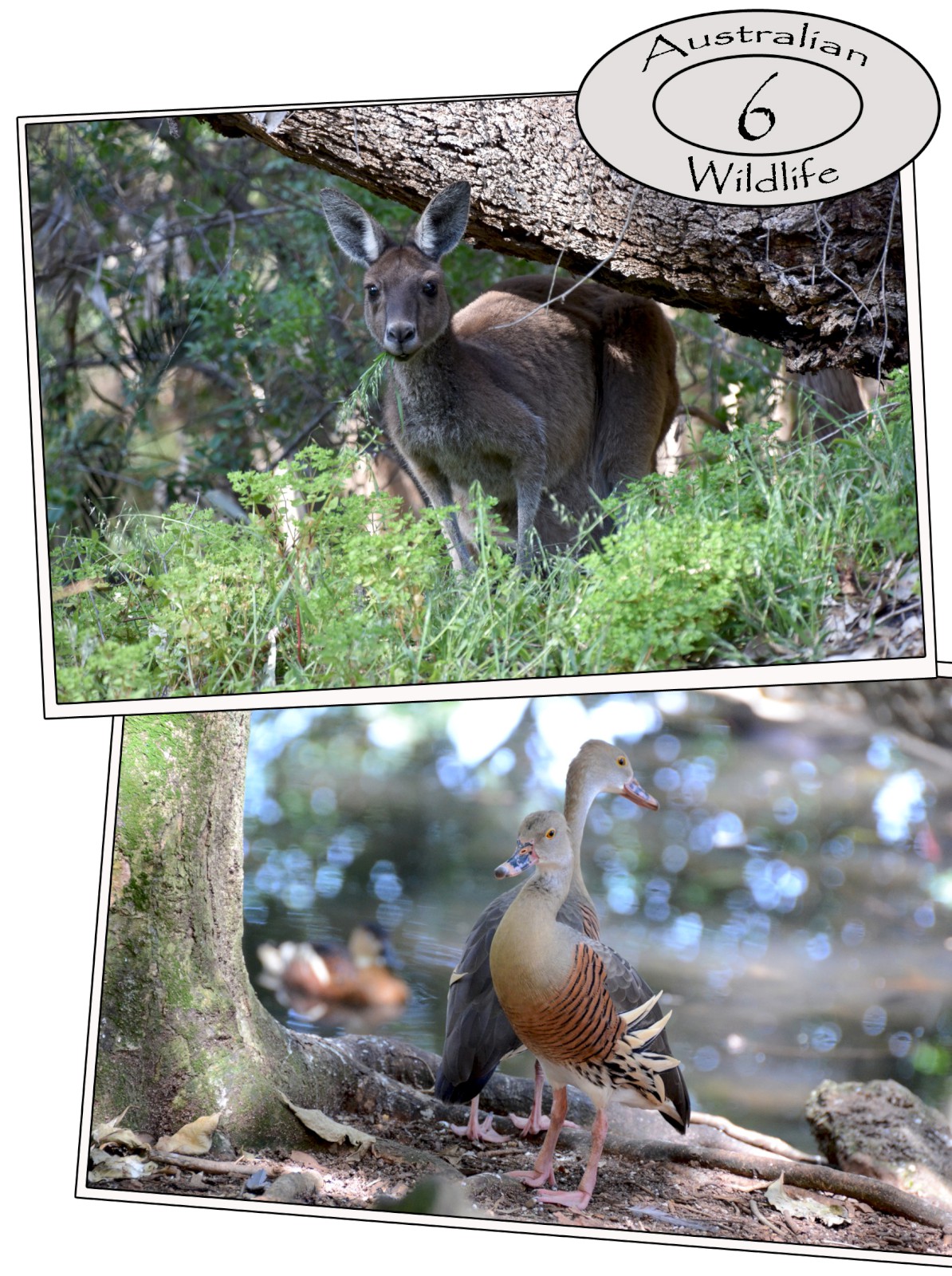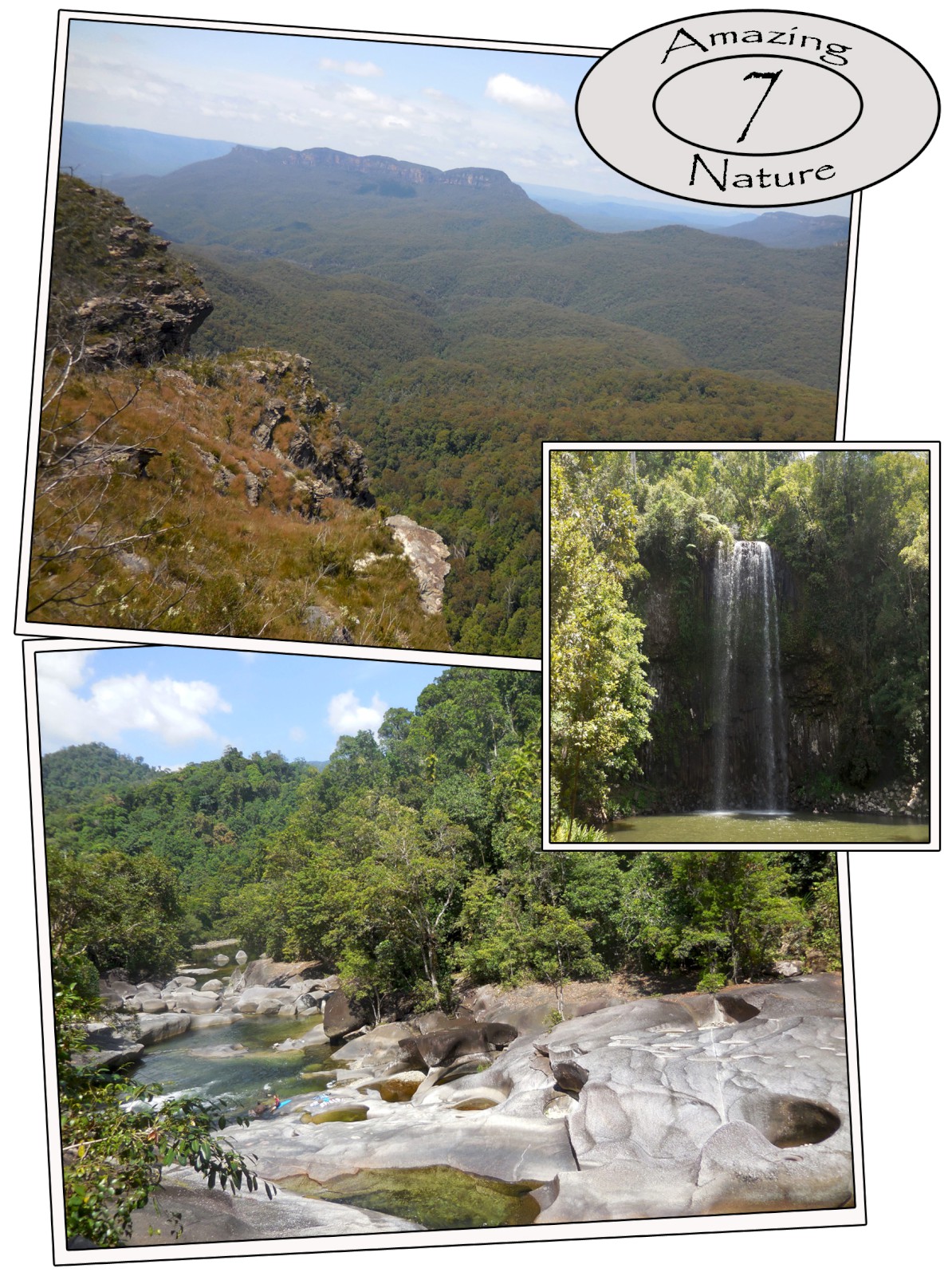 Australia is well known for having some of the world's most unique wildlife but it is also full of amazing natural wonders.
Australia has many incredible natural wonders that are perfect for everyone from casual nature admirers to nature enthusiasts. Two of the most famous natural wonders in Australia are the Great Barrier Reef and Uluru (Ayers Rock) but Australia also has beautiful mountains, several little known unusual rock formations that I will be featuring in my posts and of course more beautiful beaches than I can mention.
There seems to be no end to the amazing nature that is available in Australia including rivers, waterfalls, unusual rock formations, mountains, caves, deserts, beaches and more that 500 national parks.
Several of my top picks as must see attractions are places in nature so don't miss out on experiencing some of Australia's best features by overlooking its amazing nature.
Any time spent in Australia's nature will be a memorable part of your trip to Australia!

A Taste of Australia . . . .
Describing Australian food is a little like describing American food. It is easy to get just about any kind of food that you want in Australia but there are certain foods that are almost exclusive to Australia and there are some foods that are classic Australian foods that you should look out for when visiting Australia, these are the foods that I want to feature.
Don't Leave Australia without eating these foods!
Main Dishes
This may sound generic but there are several seafood options that are popular in Australia. Barramundi is a quintessential Australian fish, Sydney rock oysters on the half shell and Australian prawns cocktail are all seafood dishes that you should try.
Kangaroo and Crocodile are not the most popular items in Australia but Australia may be the only place to try them if you want. The meat is sold in stores and they are also served in restaurants.
Fried battered fish with French fries. This dish originated in United Kingdom but it is also popular in Australia.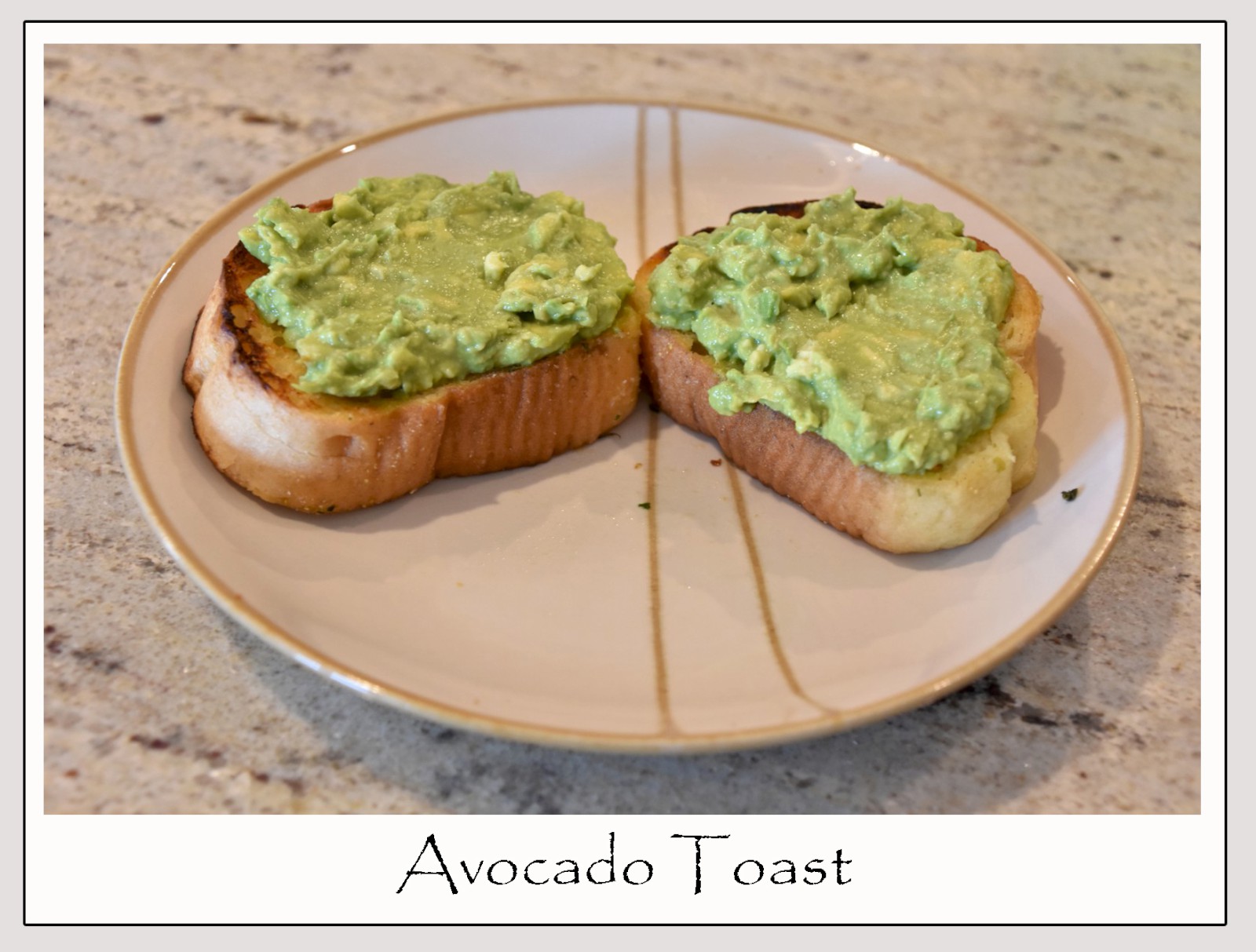 Avocado toast is normally eaten for breakfast. It is basically smashed avocado onto crusty slices of toast. Just because it is simple doesn't mean that it is not good. I like it!
Desserts
Tim Tam is two biscuits separated by a cream filling and coated with chocolate. They go well with coffee! These are an Australian product but they are available in stores in the United States.
Drink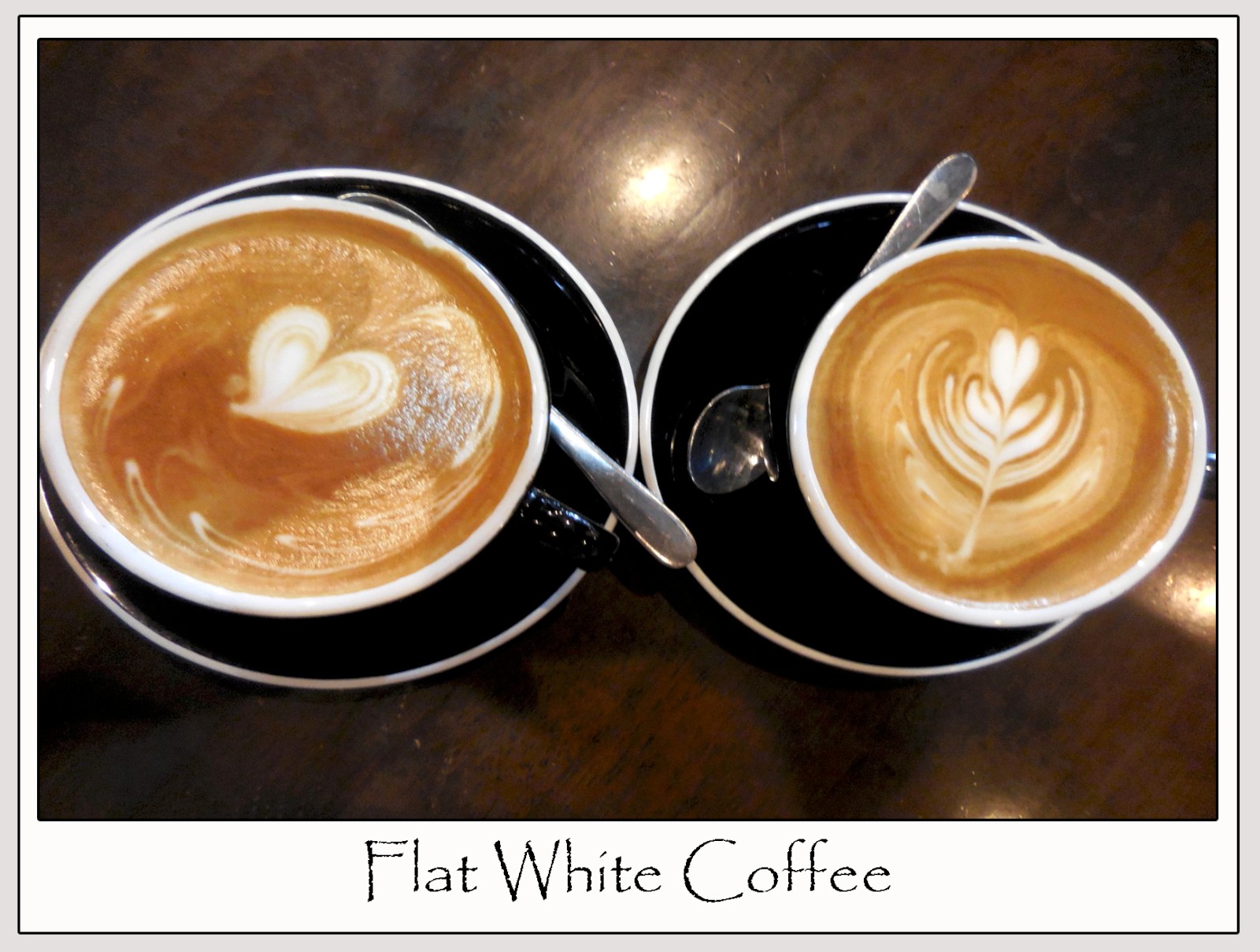 Australian's take coffee to another level and flat white is the number one way that they drink it. Make sure to give it a try when in Australia.

When I start to plan a trip I always consider three factors that help me to determine the best time to travel. These factors are weather, crowding and Holidays.
Being in an out of town location during bad weather conditions can destroy a trip.
Being in a vacation location during peak travel time when it is over crowed can ruin a trip as much as bad weather will.
Traveling to a location during a local holiday can make everything crowded and higher priced but being there during the holiday might be the entire purpose of the trip.
Australian Weather
The best way to think about Australian weather is that it is opposite from the United States.
Australian seasons are:
Summer (December to February), Autumn (March to May), Winter (June to August) and Spring (September to November)
The far northern is tropical with a wet season between November and April including a tropical Cyclone (Hurricane) season that effects the north and west part of the country.
Peak season and off season
The peak season in Australia is in the summer months from December to February and the off season is during the winter months from June to August.
Holidays
Australia has roughly the same number of holidays as the United State and it shares some holidays like New Year's Day, Easter and Christmas. It is best to check the holiday schedule for the year that you will be traveling and determine if that is a time that you want to be in Australia or if it is a time that you want to avoid.
My Recommendation
My recommendation for the best time to visit Australia is from November to March when it is warm with the exception of far north because that is the wet season. Visiting the far north is best in the winter months from June to September because it is still warm but dry.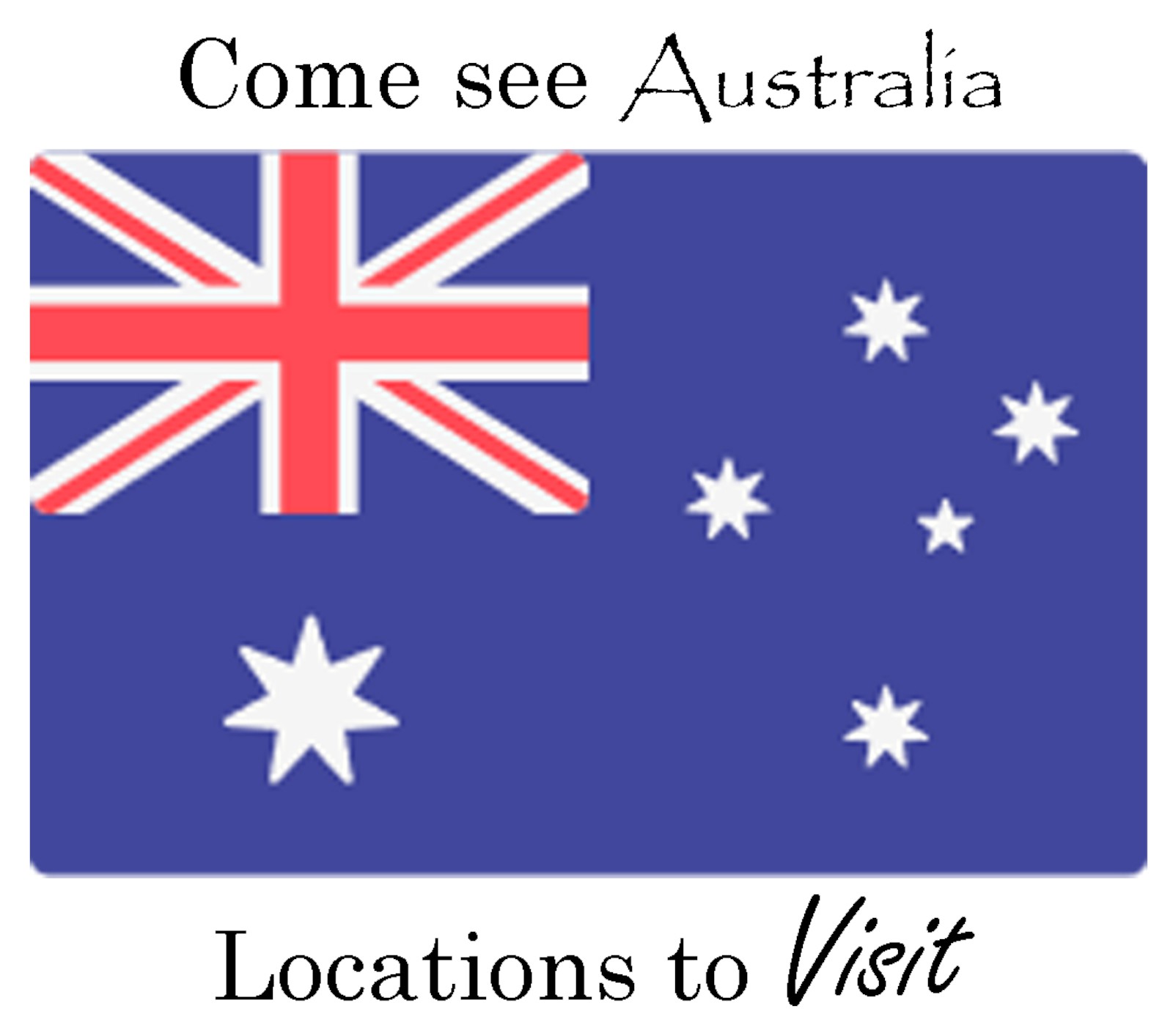 During my visits to Australia I have seen most of the tourist sites and many places that are unknown to most tourist.
I have made many posts in my blog about places to see and some events to attend in Australia. Each post provides detailed information about the place or event along with a series of photographs designed to provide a better understanding of the topic.
My desire for my posts is to provide more information than is normally found about each topic so that travelers will be able to decide if they want to include that place or event in their trip.
The posts that I have written along with a brief description of each location can be seen by clicking on the buttons below.