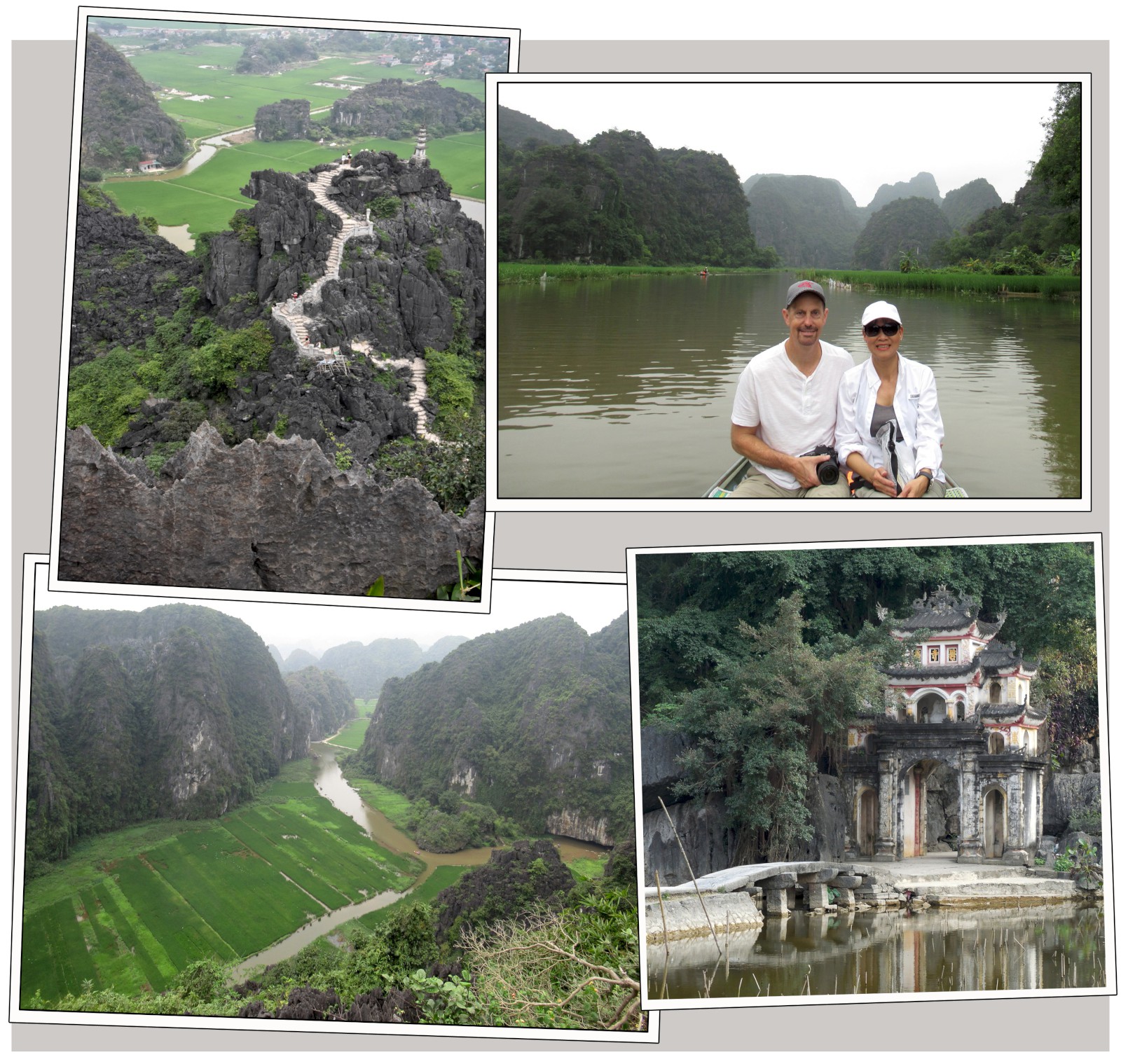 Ninh Binh is a small city in the Red River Delta of northern Vietnam. It is located approximately 60 miles from Hanoi making it an easy day trip. Ninh Binh is known as the Ha Long Bay on land because it looks like Ha Long Bay but on land instead of in the water. The area has hundreds of limestone monoliths topped by dense greenery. Rivers flow past the rock formations with some flowing in and out of cave within the rock stacks.
The primary tourist's attraction in Ninh Binh is the Tam Coc Rice Field that are farmed along the river banks of the rivers flowing through the rock formations. There are other sites that I would recommend seeing and I will feature these in my posts which are linked in the photos below.
(Click on the photo below for more information on each topic.)
I will be making more posts on things to do in Ninh Binh, so check back later to see my future posts on Ninh Binh.