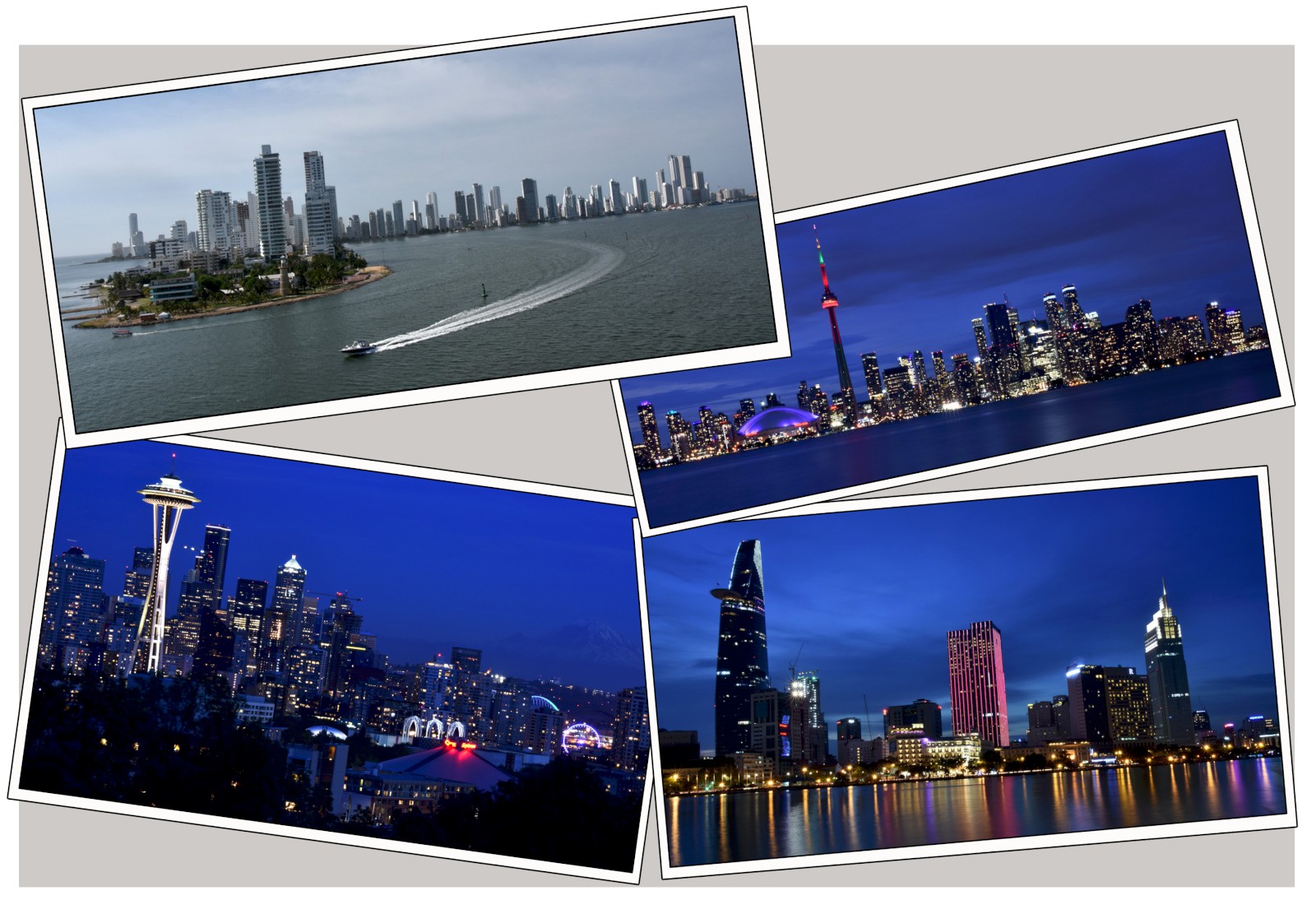 Skylines are one of my favorite types of photography. Some cities really do have beautiful skylines. When I travel to a large city, I always try to photograph the skyline of that city.
Many large cities are located on waterways and have beautiful skylines. These cities are located on coastlines, rivers and lakes. The combination of the bright lights of a big city reflecting off the water at night makes for a dramatic skyline photograph.
The posts that are shown under this category are the most beautiful city skylines that I have been able to photograph in my travels. I hope that you will enjoy the beauty of these cities impressive skylines.
I will be making more posts on other skylines and cityscapes, so check back later to see these future posts.