Boston is the capital city and most populous city of the Commonwealth of Massachusetts and it is also the cultural and financial center of the New England states.
The Boston Skyline has two iconic buildings that make it identifiable from other city skylines. These buildings are the Marriott Boston Customs House (aka "The Boston Clock Tower and the One Congress Tower. These two buildings are the most notable buildings of the Boston Skyline.
The Boston Clock Tower is one of the very first skyscrapers in Boston and was the tallest building in Boston from 1915 to 1965. The clock tower is 492 feet tall and has been a central part of the Boston Skyline for over 100 years.
While the Boston Clock Tower has been a fixture of the skyline from the beginning, the One Congress Tower is the newest skyscraper in the city's skyline. It is 600 feet tall with 43 stories and 1 million square feet that is scheduled for completion in January 2023.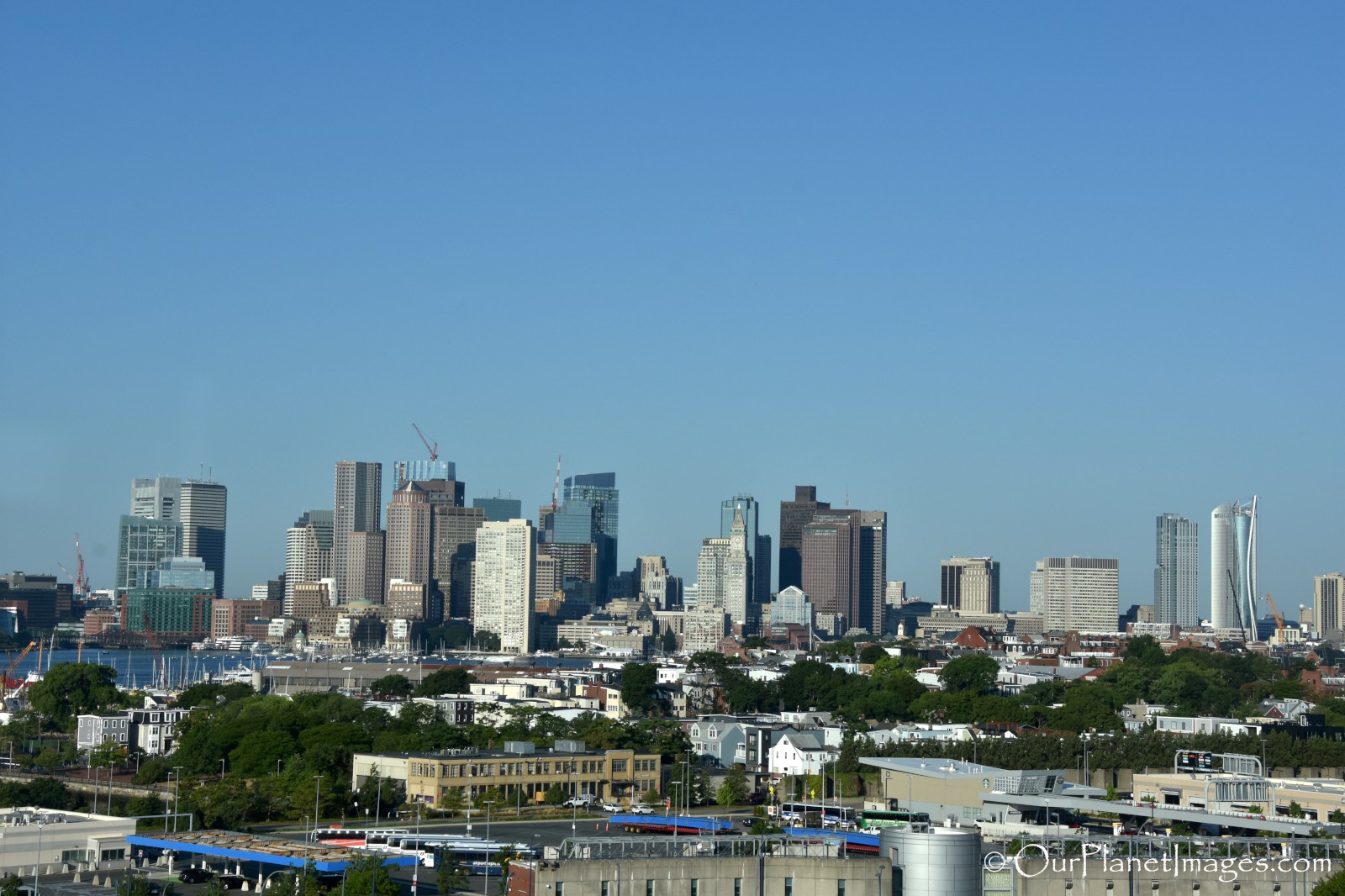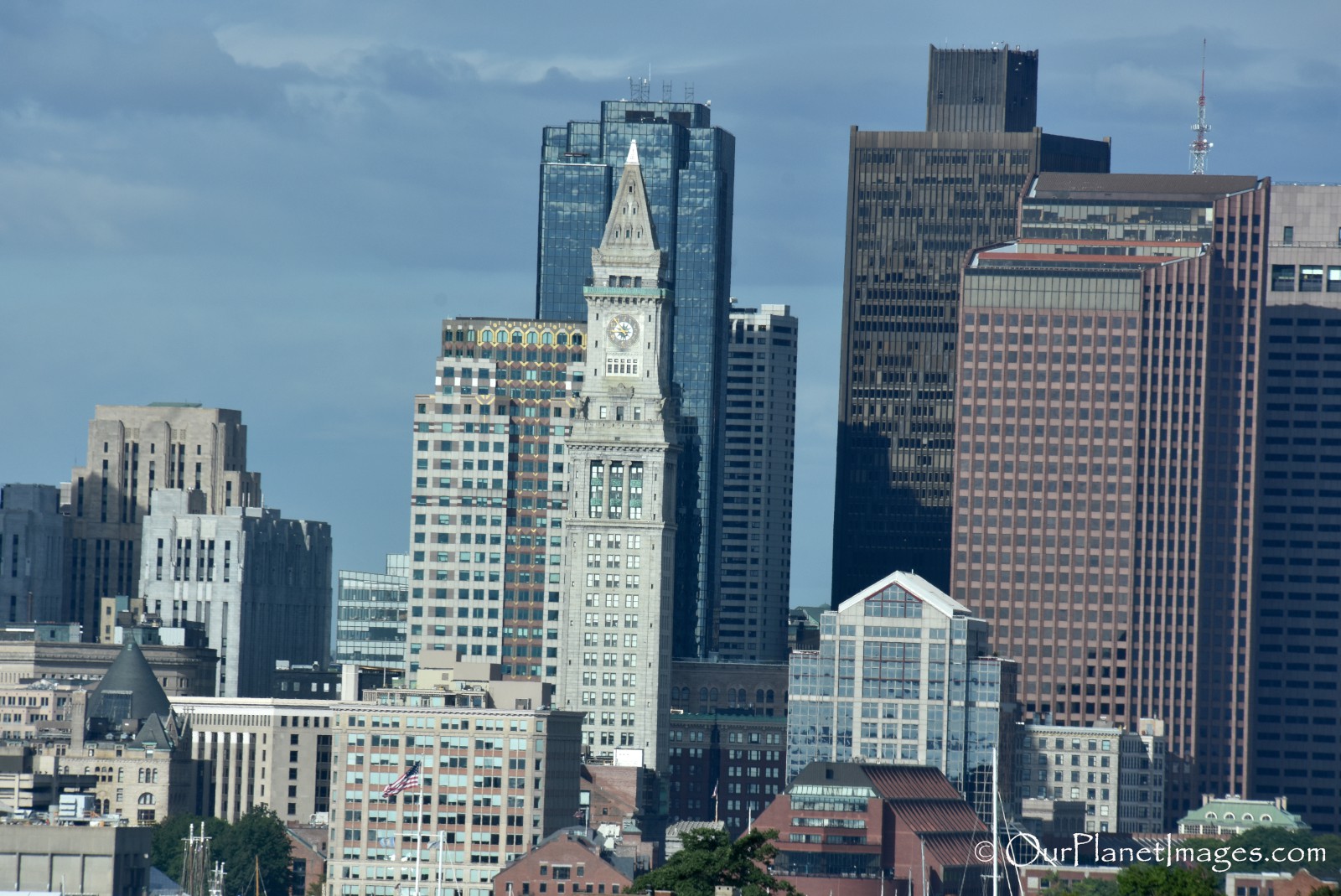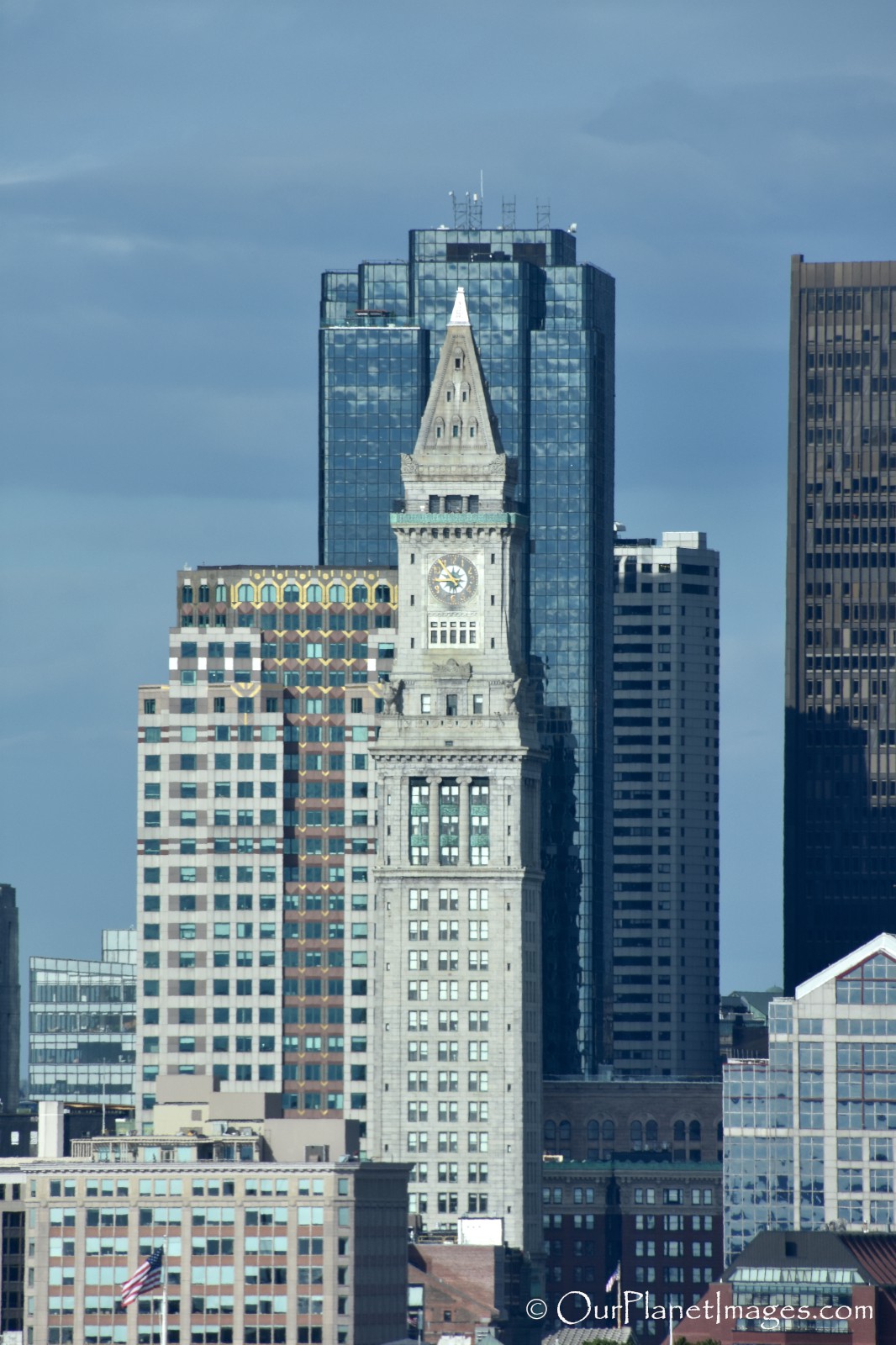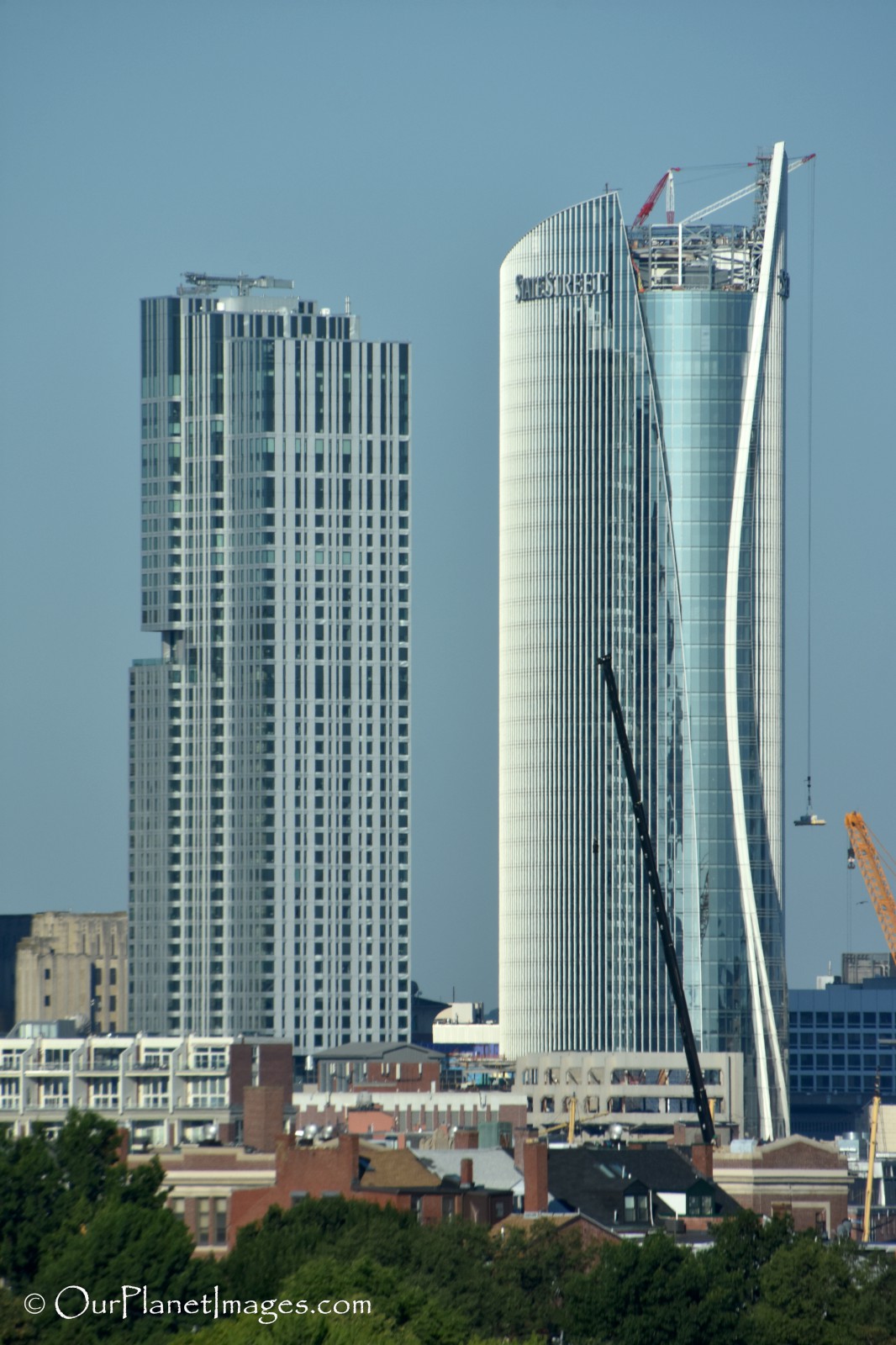 Another structure that is notable in the Boston Skyline is the Leonard P Zakim Bunker Hill Memorial Bridge. The bridge provides for entrance into the northern side of Boston's central business district and is named after civil rights activist Lenny Zakim and the American colonist who fought the British in the Battle of Bunker Hill. The bridge is a cable stay bridge that was completed in 2003. It is 1,457 feet long, provides for 10 lanes of traffic and stands 322 feet above the normal water height.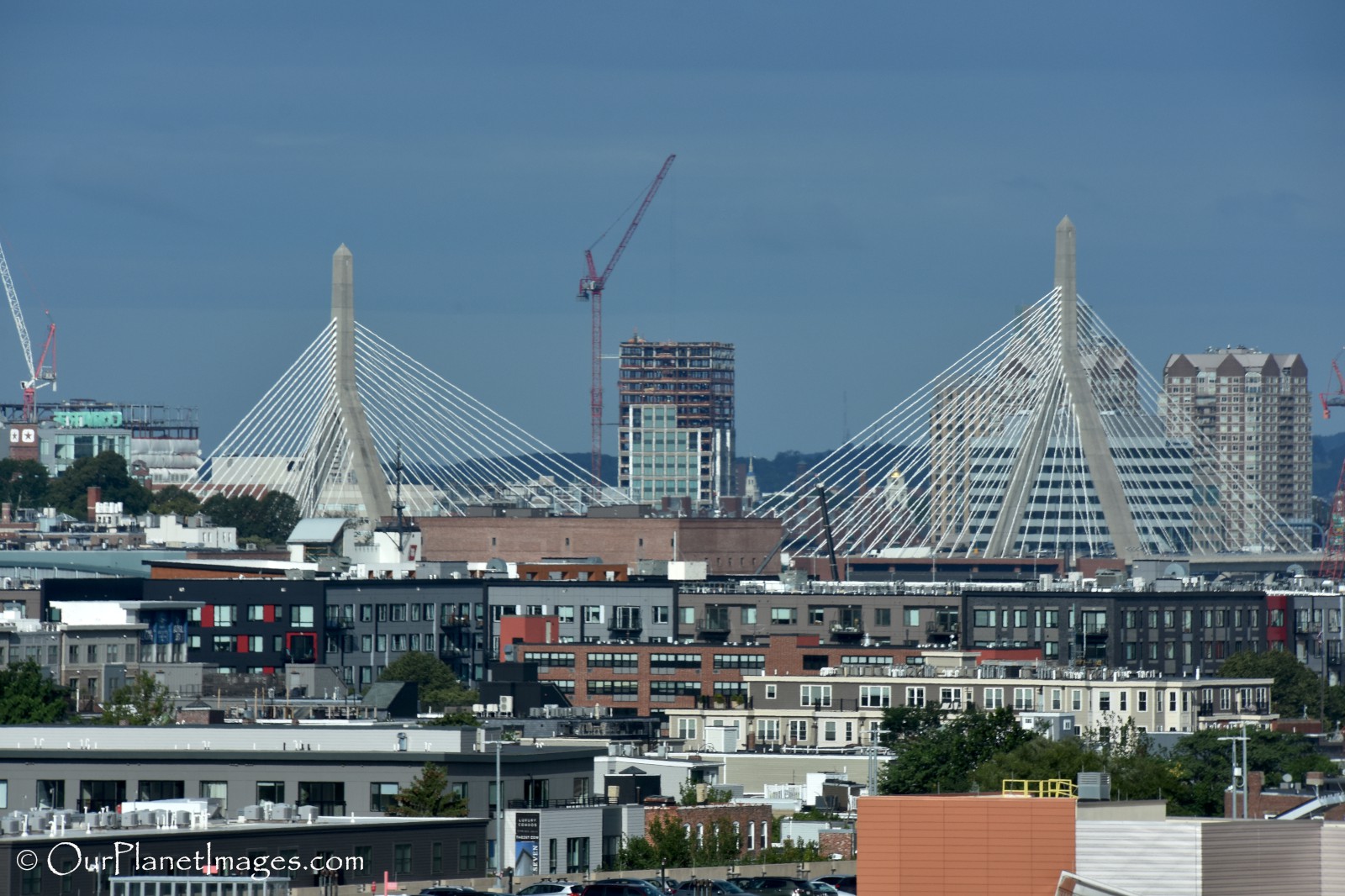 Boston sits on the shores of Massachusetts Bay with water on three sides of the central business district. The aerial photo below shows the scenic beauty of New England's bay side city.