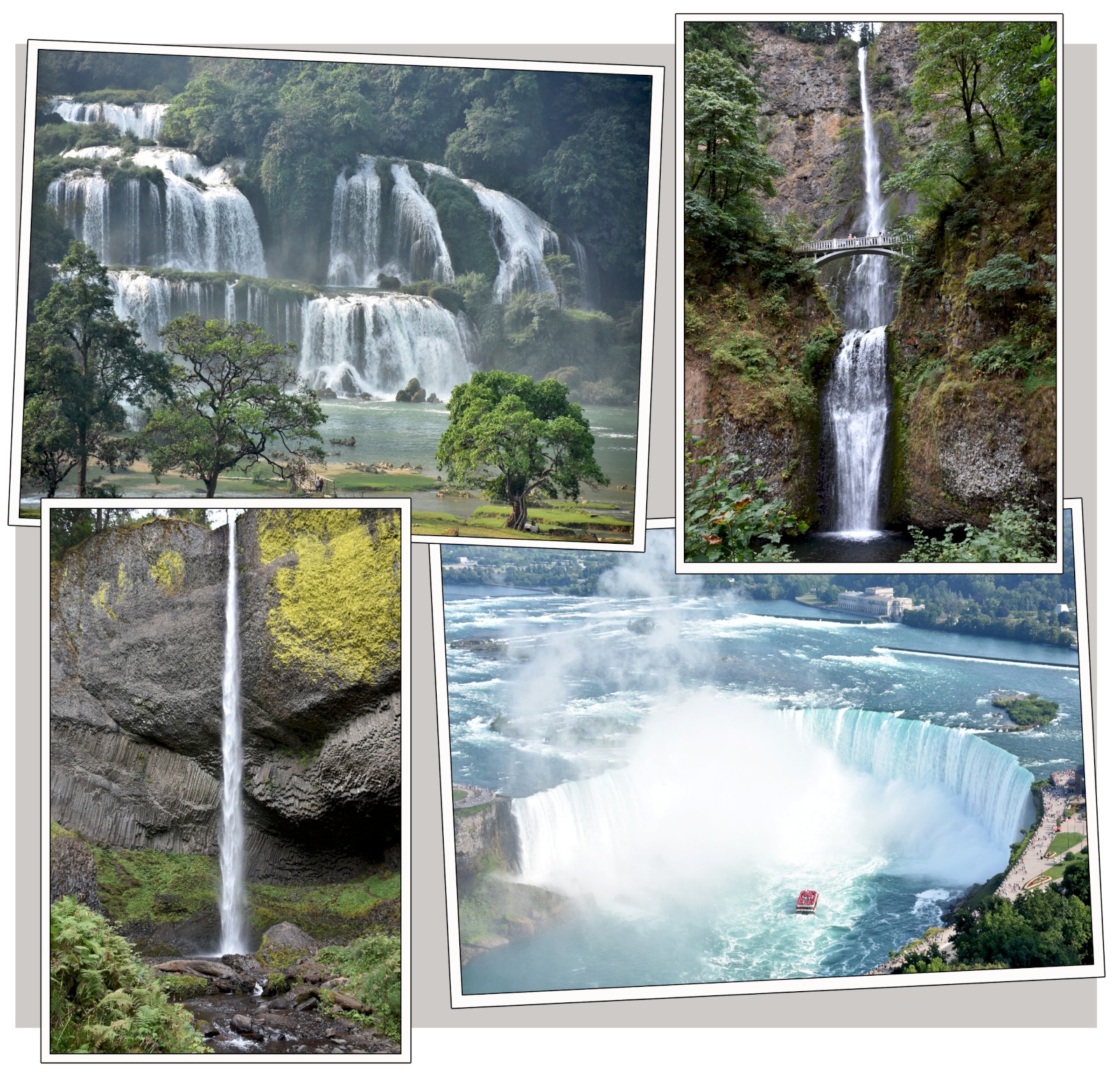 Waterfalls are a special event in nature. Some waterfalls produce a constant water flow and others change dramatically between the wet season and dry season or from the amount of snow melt. When a waterfall has a significant change in the amount of water flow it can make the waterfall look dramatically different. Sometimes it may make the waterfall look like two different waterfalls.
Many waterfalls are seldom seen because they are remote into the wilderness and almost unreachable from the ground. In these cases the only time that they are seen are from the air in low flying planes or helicopters. Alternately, some waterfalls are able to see from the road or by just making a short hike. I have seen many of the most famous waterfalls in my travels. Some of them were easy to access and others have required a significant effort to be able to reach but reward of seeing them was the effort was worth.
The posts that will be shown under this category are the best waterfalls that I have visited in my travels. I hope that you will enjoy my posts on these waterfalls and that I will be able to show beauty that they produce.
I will be making more posts on other waterfalls, so check back later to see these future posts.