Rainbow Falls, also known as Waianuenue Falls, is located in Hilo, Hawaii. The waterfalls earns its name because on sunny mornings rainbows can be seen in the mist thrown up by the impact of the falling water.
Rainbow falls is not one of the tallest waterfalls that I have seen, only 80 ft. tall, but it is one of my favorite Hawaiian Waterfalls. The reason that the waterfall is one of my favorites is that it has some unique features that make it special for me:
1. It is one of the prettiest waterfalls that I have seen. If I could imagine the perfect waterfall, it would be exactly like Rainbow Falls. It is tropical, it is large but not too tall and it falls into a small lake. You can almost guess that this waterfall is located in Hawaii when you see a photo of Rainbow Falls. The picture below and the lead picture of falls are from the viewing platform.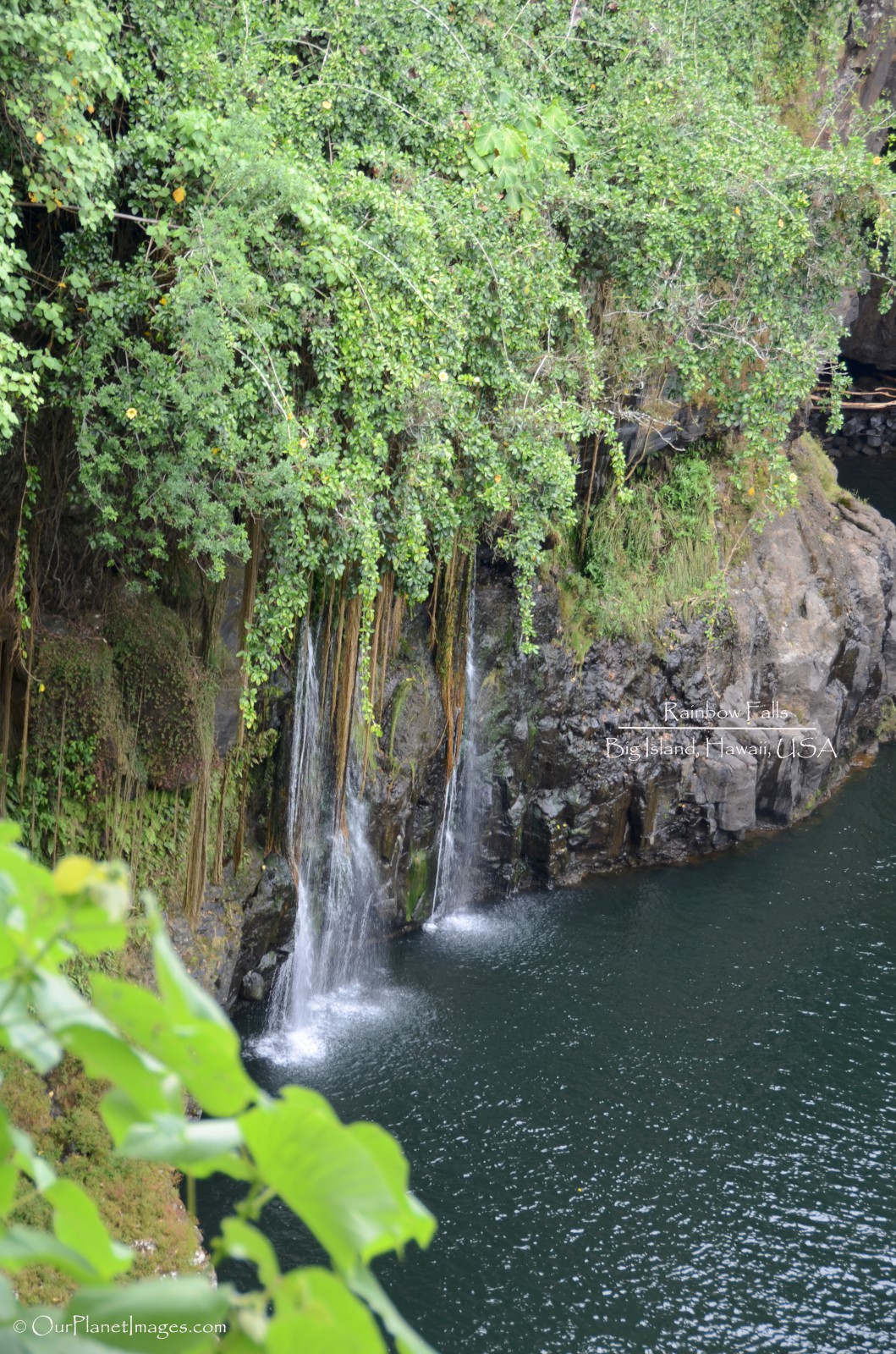 2. The waterfall is created by the Wailuku River falling over the entrance of a natural lava cave, which is the mythological home to Hina (an ancient Hawaiian goddess), into a large turquoise colored pool. Lava caves may not be uncommon for Hawaii but having a waterfall rushing over the entrance of a lava cave really makes for a special attribute for any waterfall.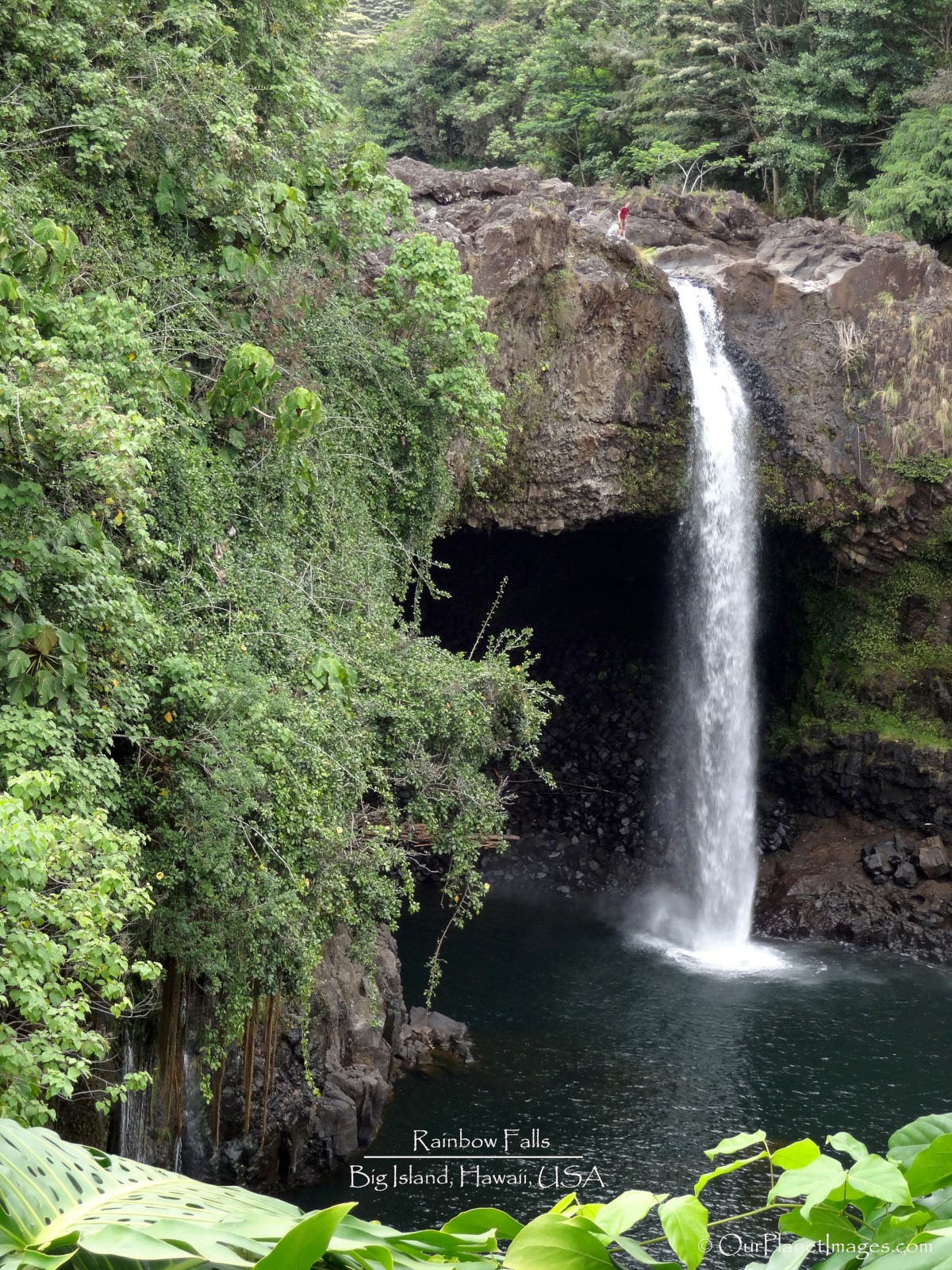 3. The waterfall is surrounded by dense tropical rainforest that gives you the feeling that you are miles away from any civilized area. The foliage along the trail consists of large leaf plants, ginger and ferns. The pictures below are of some of the plants along the trail to the main platform.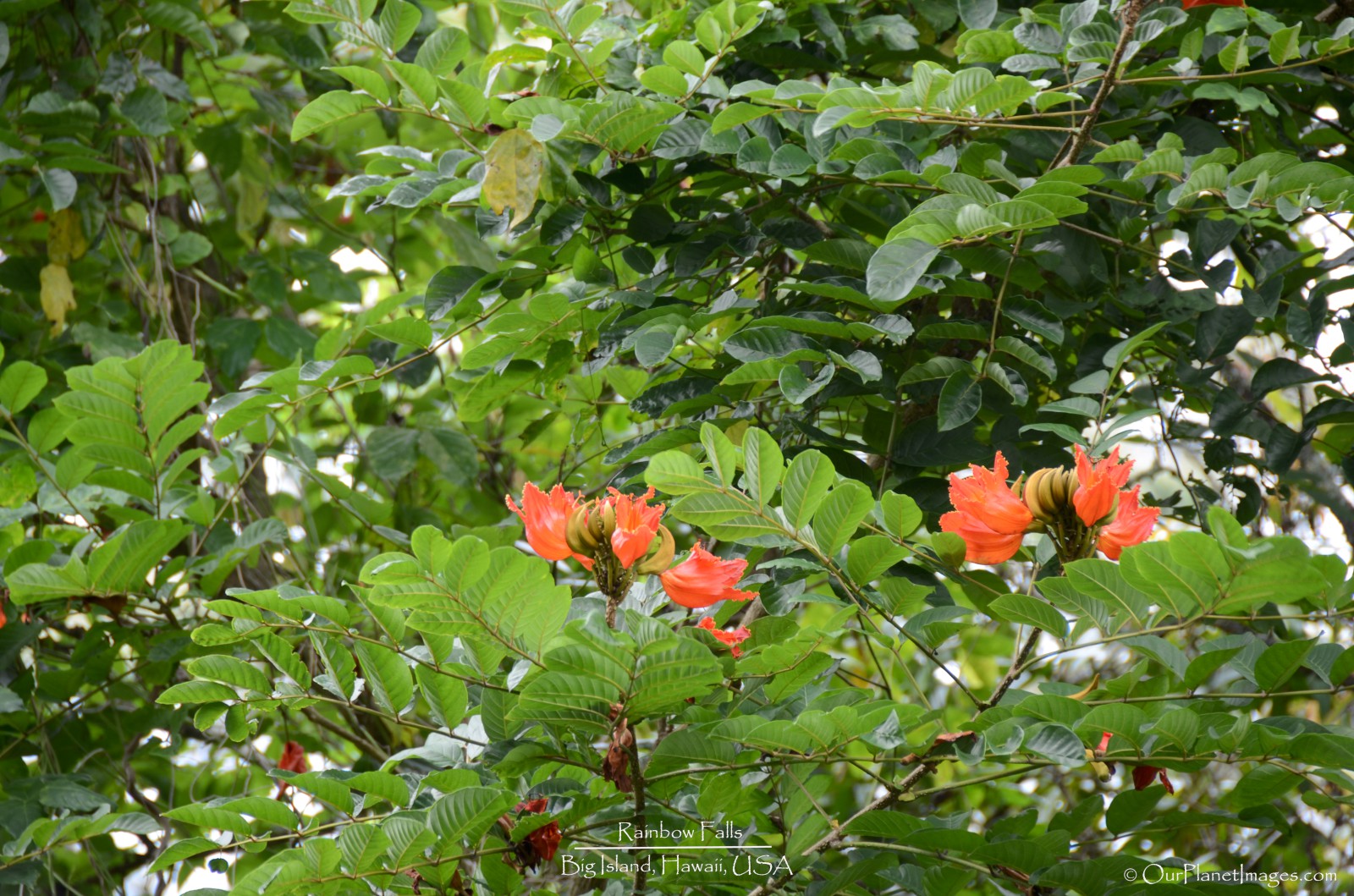 While Rainbow Falls may look like it is located in the middle of nowhere, it is actually very easy to access the main viewing platform as it is only a short hike from the parking area. If you are up for a little bit more of a challenge then getting to the top of the falls is not quite as easy as it requires maneuvering across lots of uneven lava rocks that are hazardous to cross unless you take your time and are extremely careful.