Angel Falls is the tallest waterfall in the world and is located on the Auyantepui Plateau in Canaima National Park, Venezuela. Auyantepui Plateau (meaning Devil's Mountain) is a table-top mountain or mesa with an area of 270 sq. miles and its highest point is 8,317 ft. high.
The mountain is surrounded by dense jungle and many times it is covered by clouds making Angel Falls difficult to get to and sometimes even difficult to see. The view of Auyantepui Plateau from my airplane is shown in these two photos.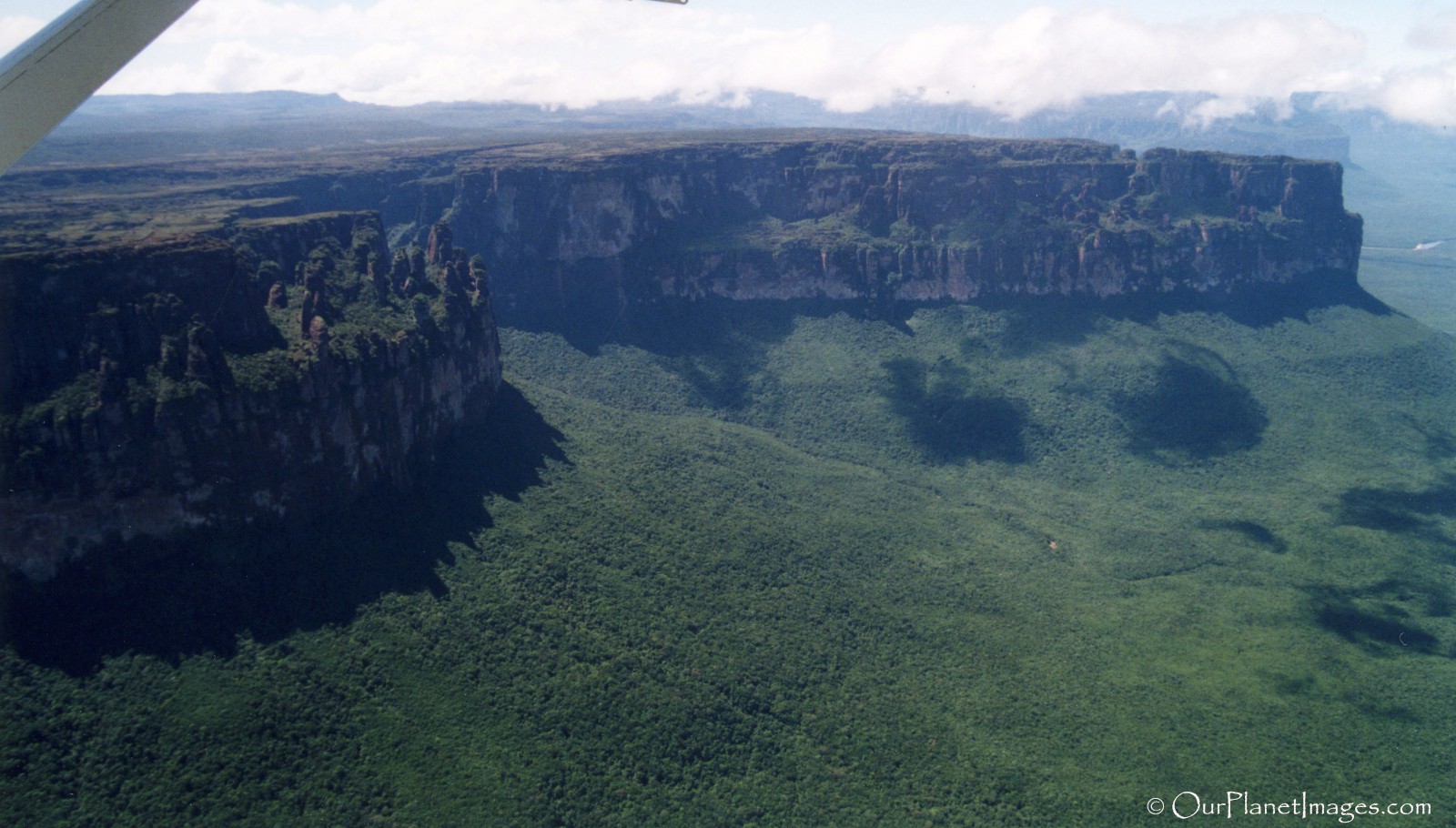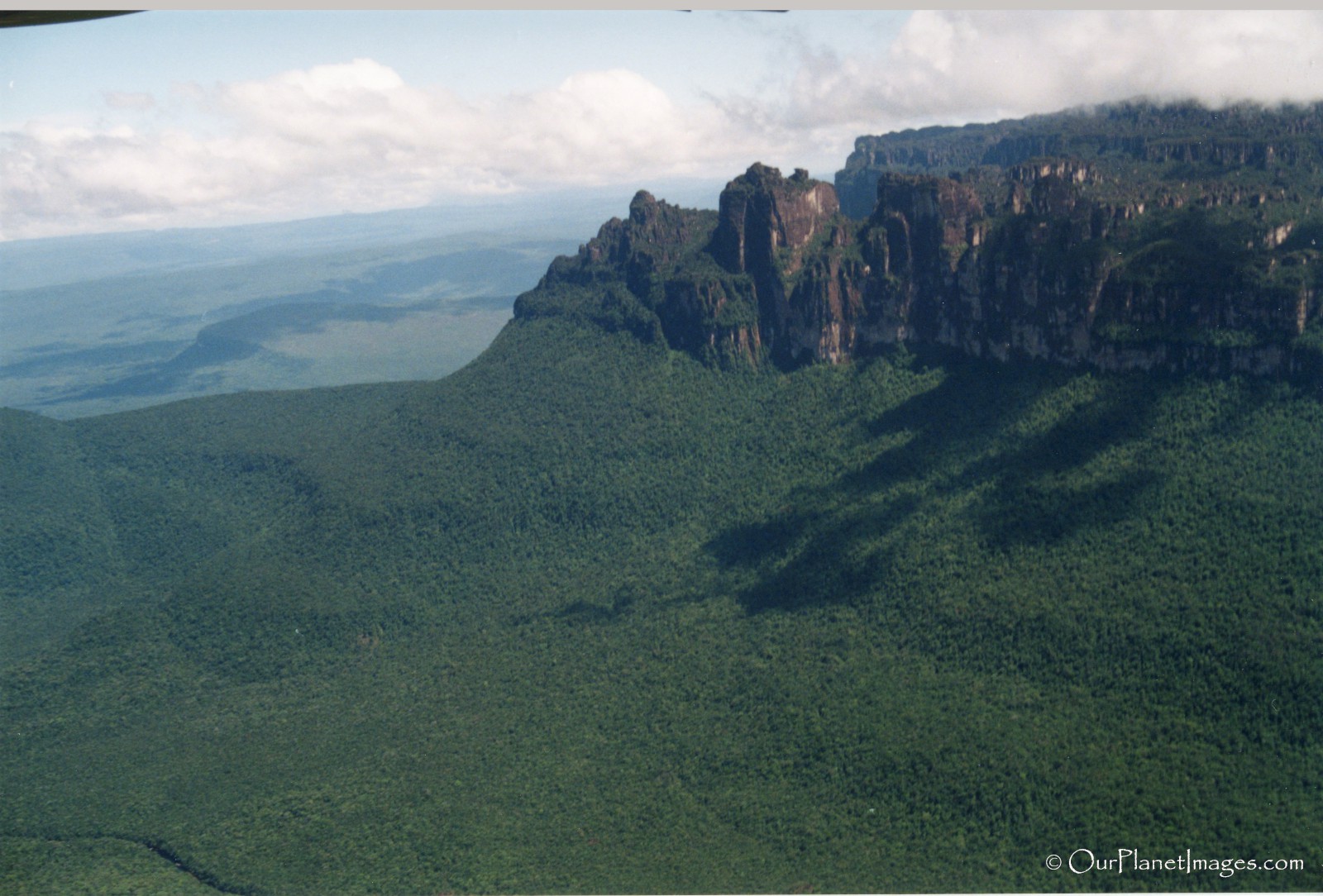 The top of the mountain is just as rugged as the surrounding area with deep recesses and massive sheer drops. An example of the mountain top is seen in the next photo.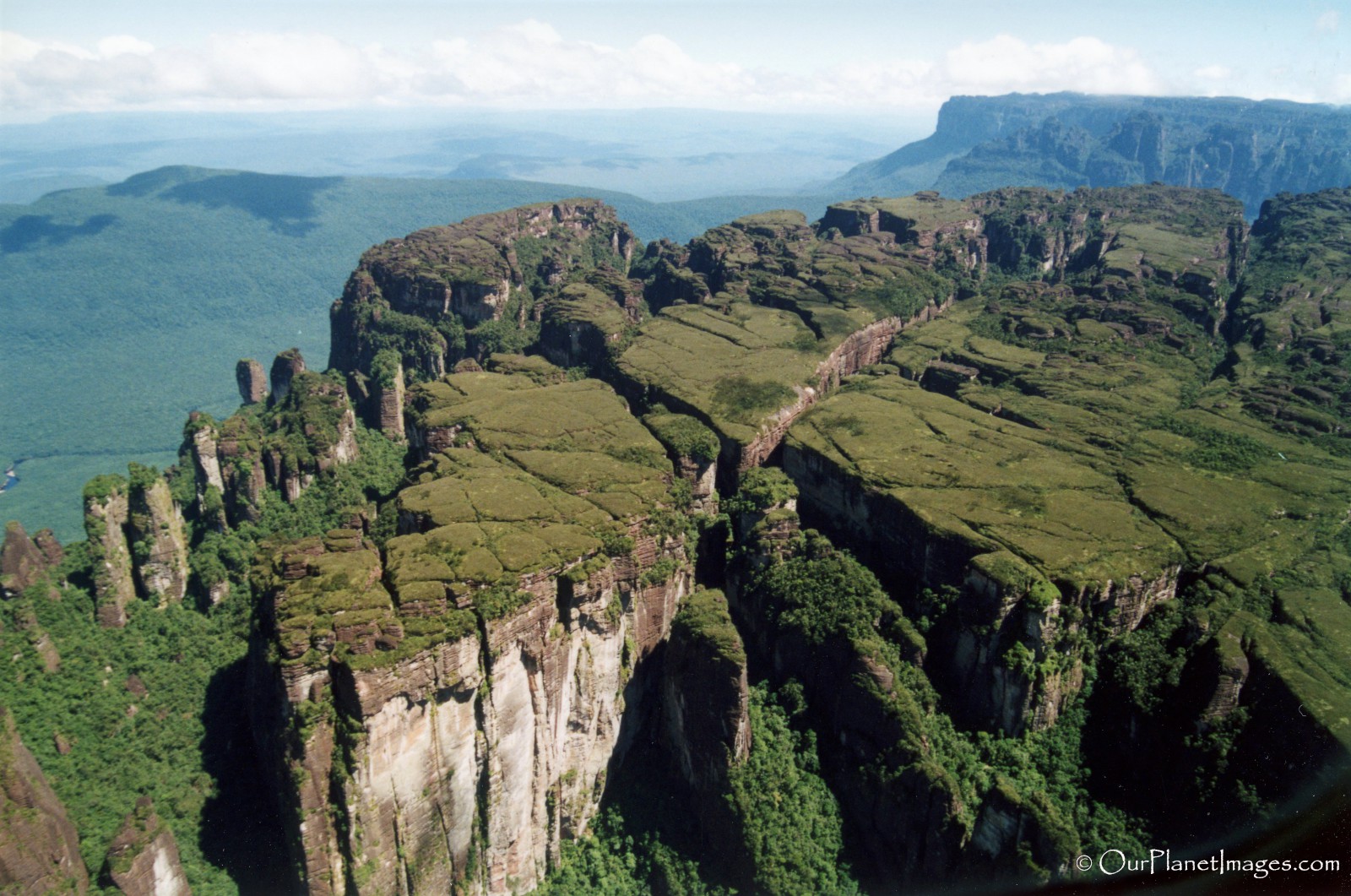 The waterfalls is named after Jimmy Angle, an American bush pilot who landed on top of Auyantepui in 1937 while searching for gold. The waterfall drops a total of 3,212 feet with a single uninterrupted descent of 2,648 feet. To put it into perspective, Angel Falls is 19 times the height of Niagara Falls.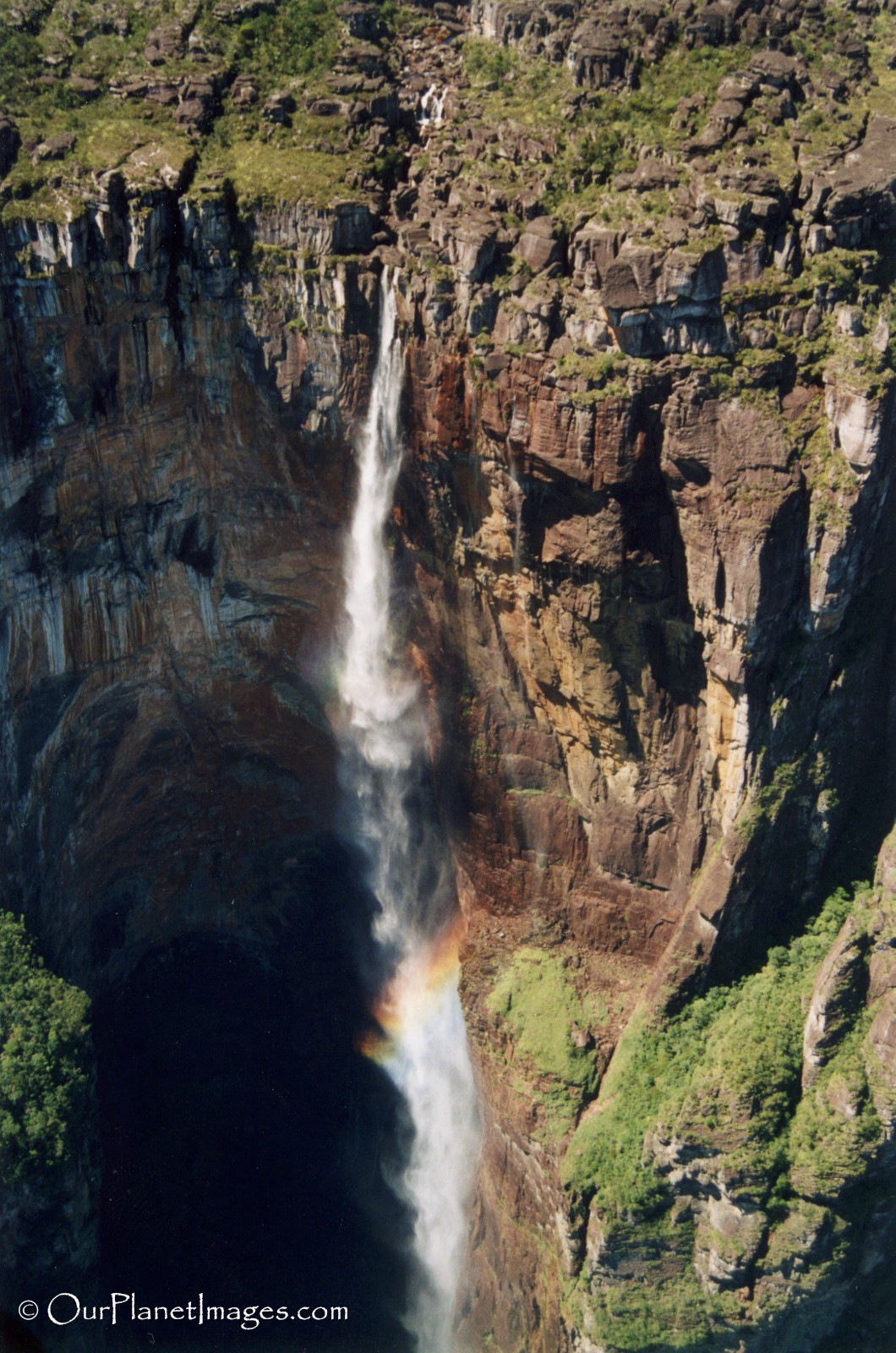 I wish that I could have provided more photos of Angel Falls but my only opportunity to see the falls was from the airplane. My trip to Canaima National Park was a short visit to the Arekuna Camp which did not allow me the time to hike to the base of the waterfall. I will feature the Arekuna Camp in a future post.
Travel experiences come in many different forms. Most of the time I like to get completely immersed in the places that I visit. With Angel Fall it just wasn't possible for me to be able to get right up to the base of the waterfall so I had to settle for a quick flyover on my way to a different destination.
My destination was to the Arekuna Camp which is also not the easiest location to reach as the only access is by small airplanes on a dirt runway. The plane that took me to the camp was a single prop four seat plane that was converted to a three seat plane in order to deliver supplies to the camp along with the passengers. I was literally sitting next to the potatoes and onions.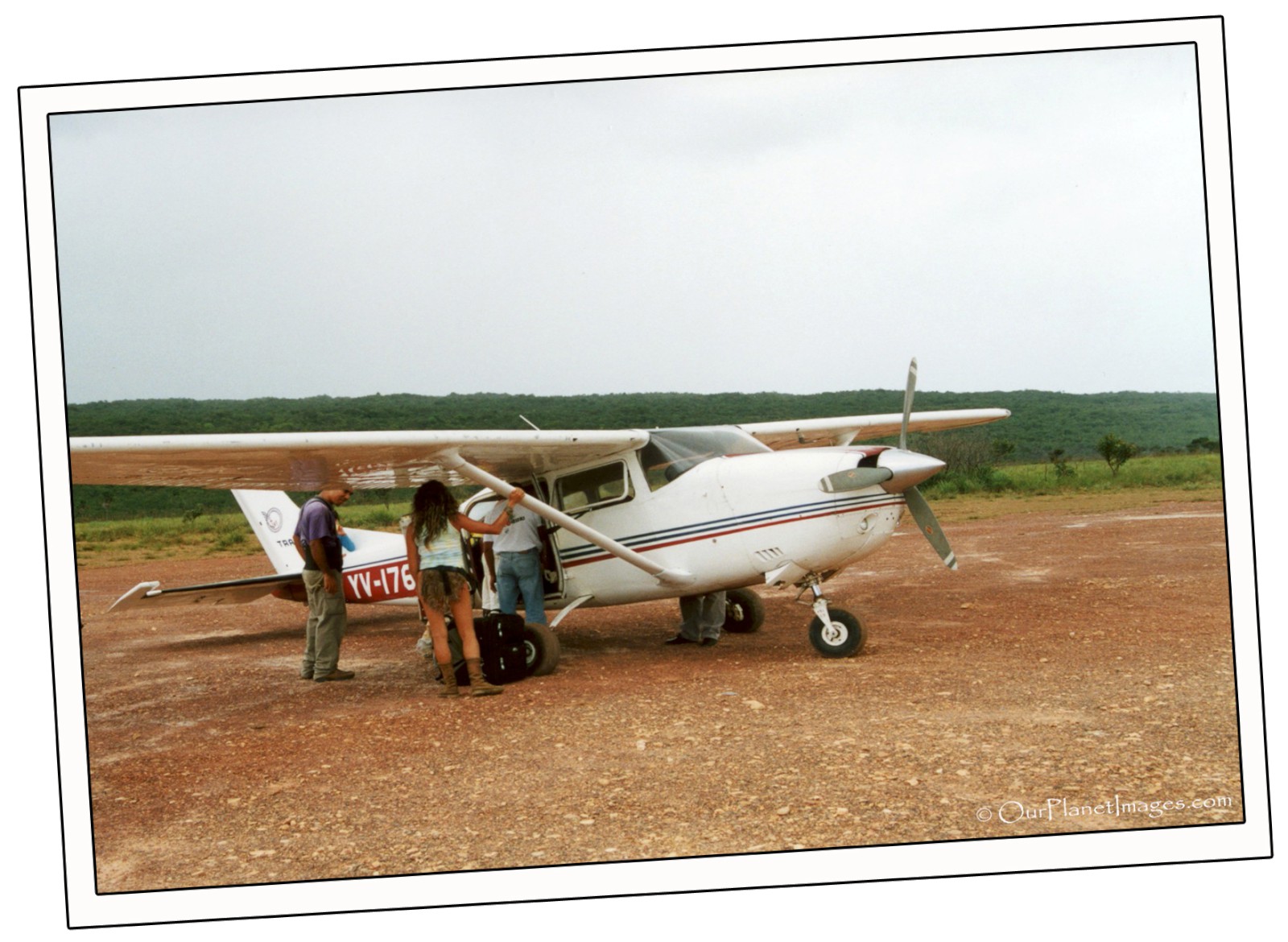 This may seem a little uncomfortable but being in a small plane has its advantages as it flies lower and slower than larger planes. Taking a small plane gave me much better views of both Angel Falls and Auyantepui Plateau. Good things can come in small packages!
Many times in my travels I only had short openings in my schedule but I always tried to squeeze in seeing everything that I could. Don't miss out on seeing something amazing just because time is limited!