The Festival of the Iberian Mask began in 2006 and takes place each year on the first weekend of May in Lisbon, Portugal. During the weekend people in masks and costumes take to the streets of Lisbon to celebrate the historical and cultural ties that exists between Spain and Portugal.
The four day event is centered at Rissio Square and showcases hand crafts, regional products and food, parades, regional displays, traditional dance, concerts and of course lots of people in colorful costumes and strange masks.
Unfortunately, I arrived just after the parade but the carnival atmosphere was still going as several drummers were still banging on large drums and the jangling and clanging of bells were all around the square as people in costumes were wearing them around their waists.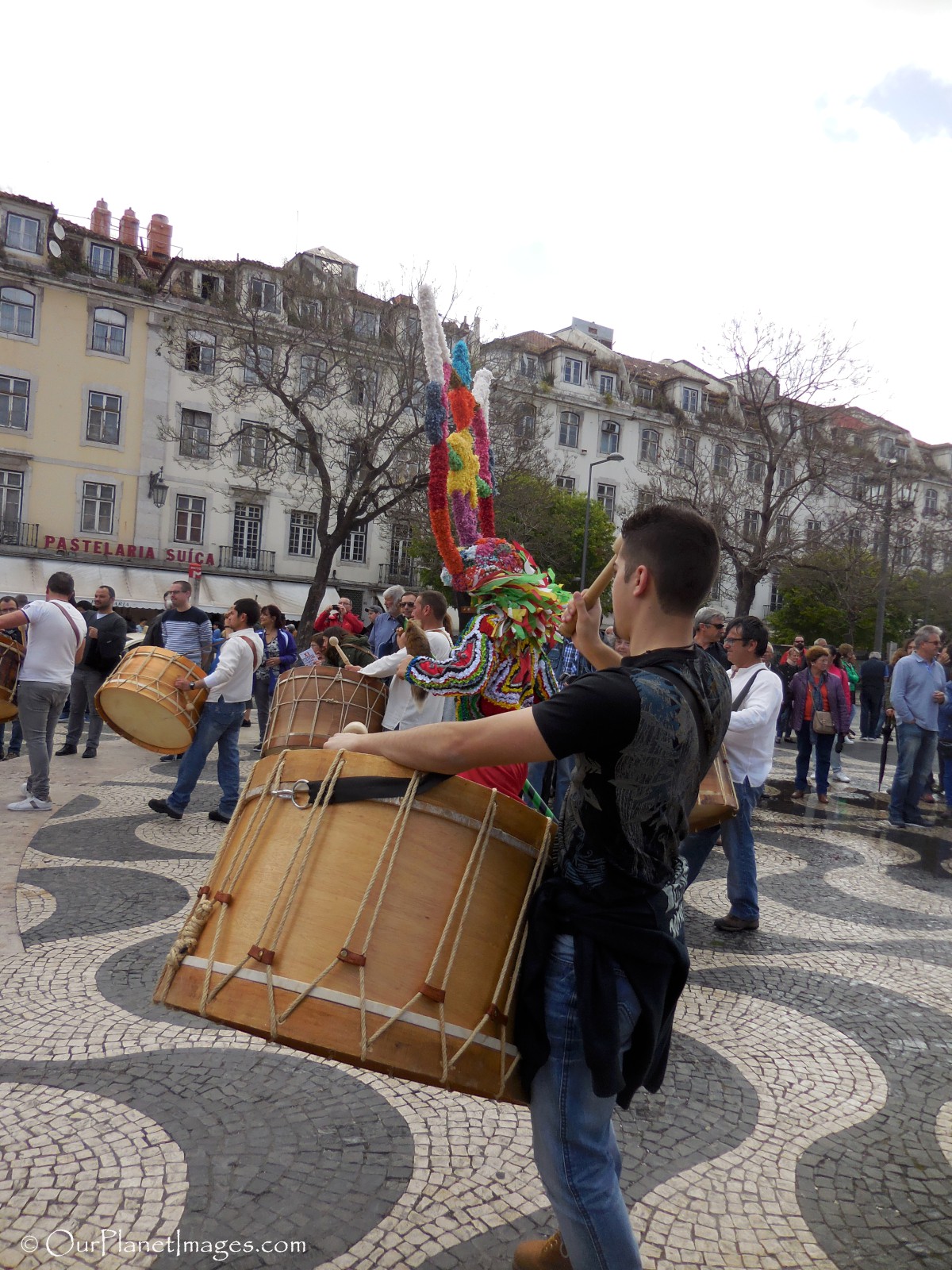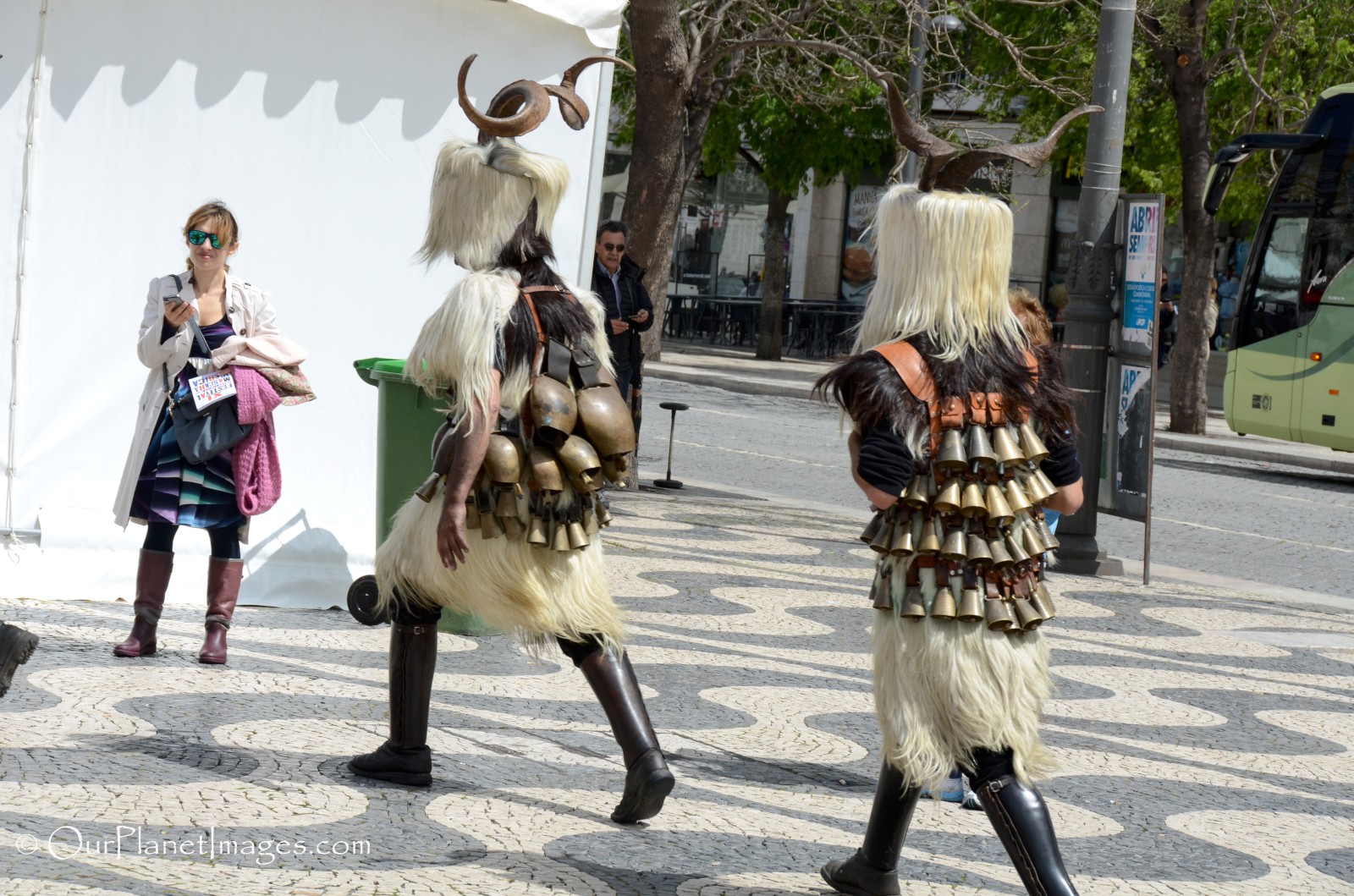 Costumes
The costumes in the square ranged from extravagate brightly colored with hand carved wooden mask to medieval era costumes with black painted faces. There was a large range of costumes being worn by people at the festival and some of the ones that I was able to photograph are shown below.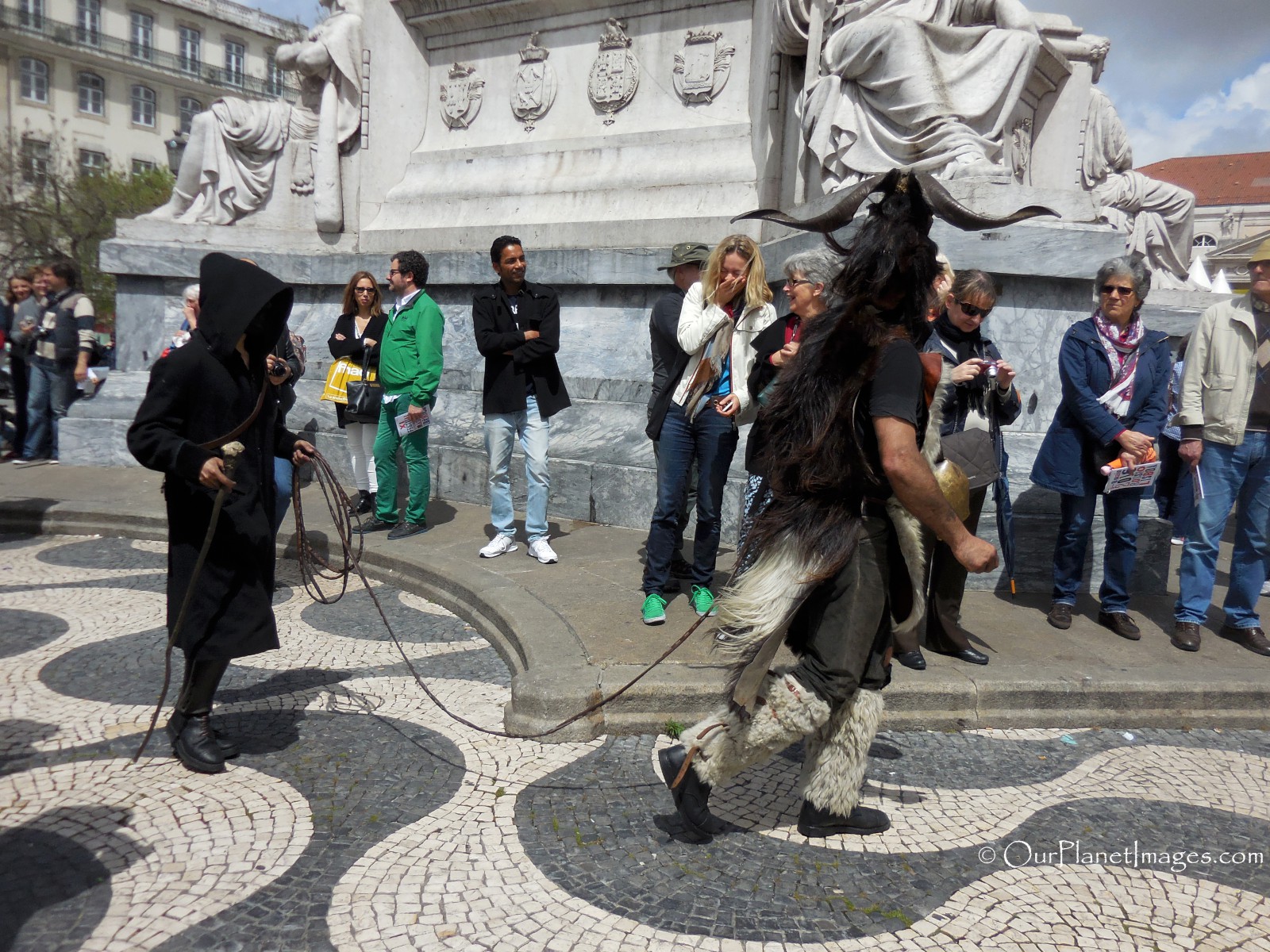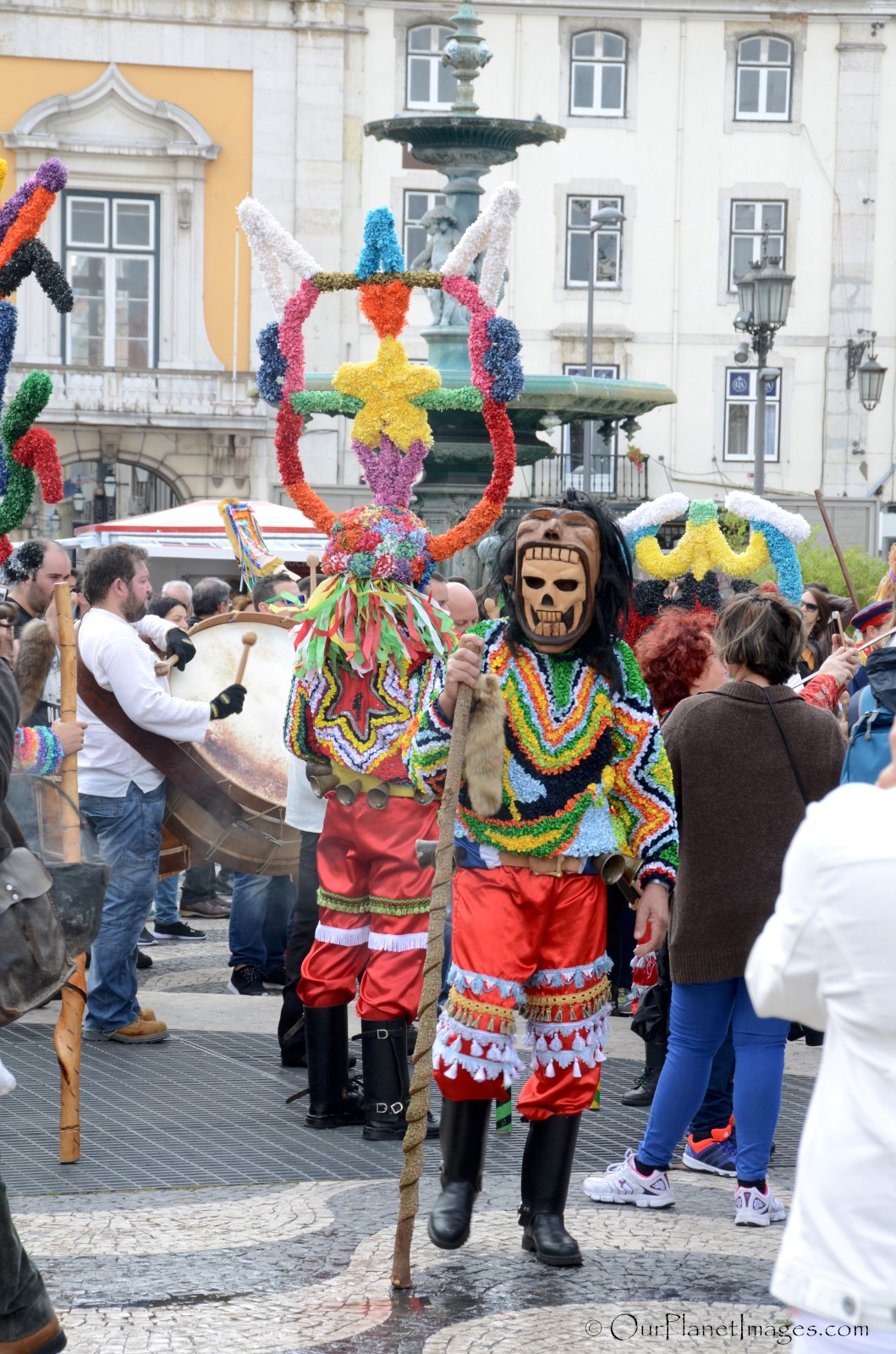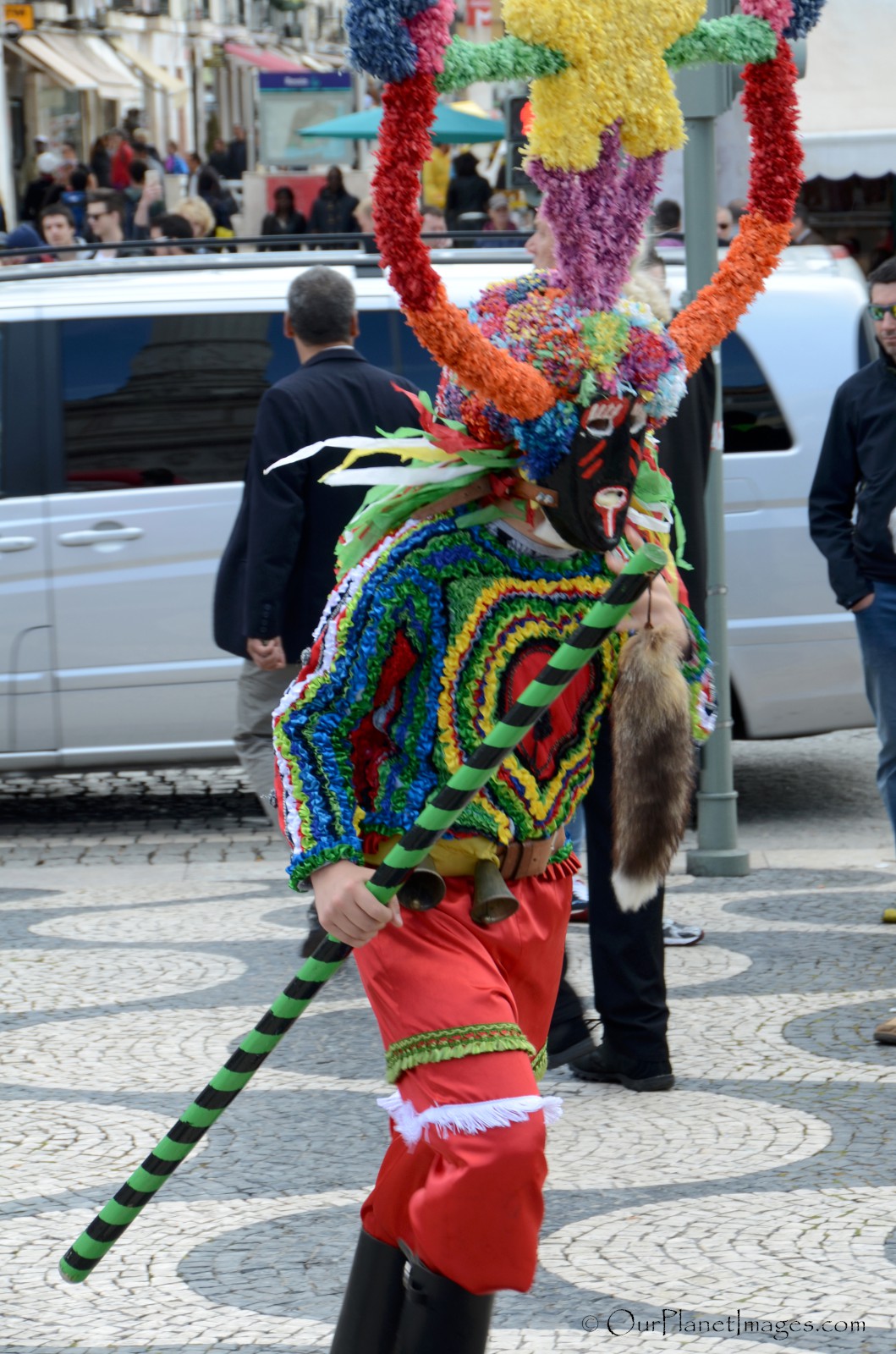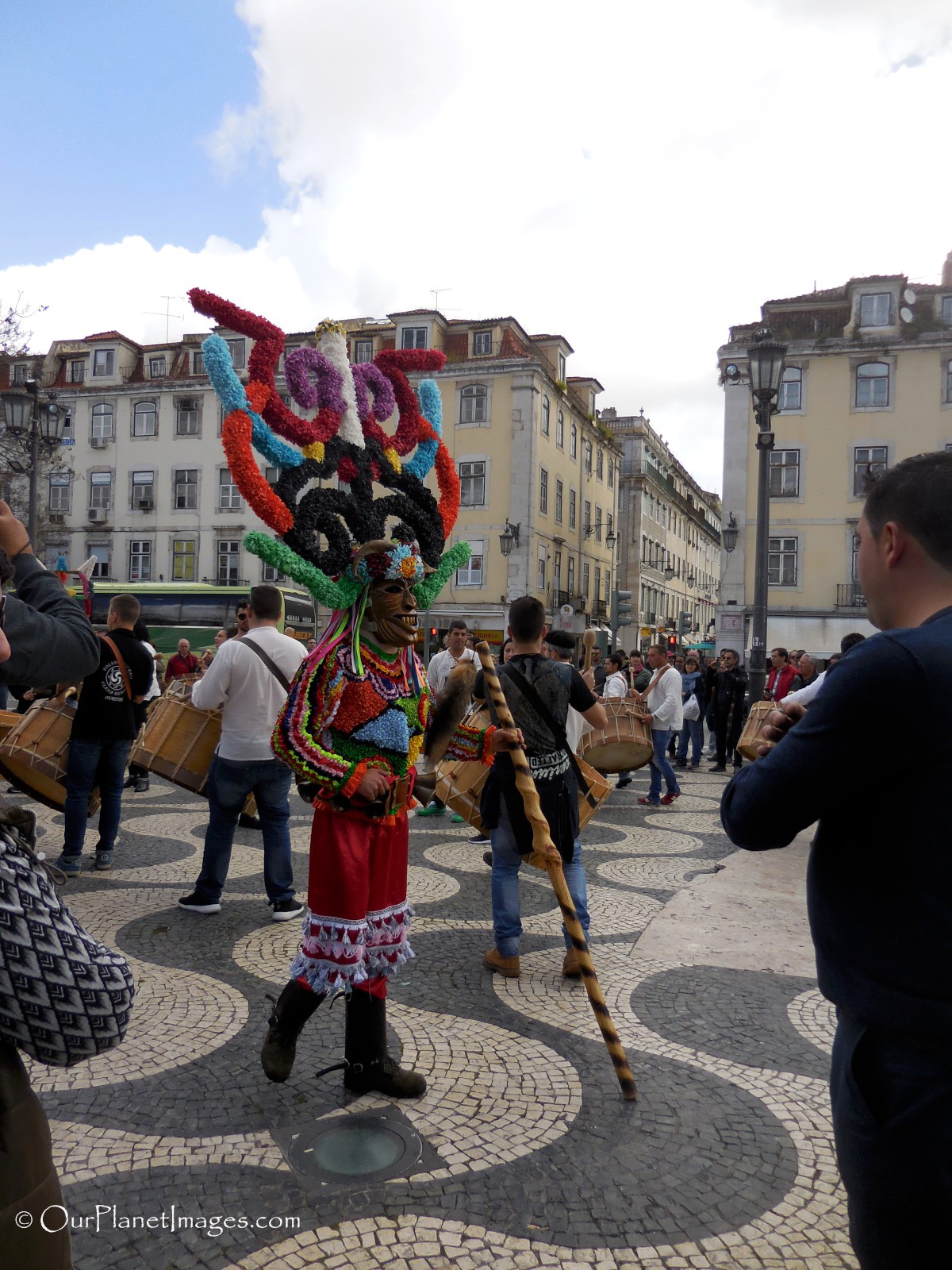 Merchant Tents
Merchant tents were set up around the perimeter of the park where local artisans were selling crafts, clothing, jewelry, art and regional food. The street side of the tents were covered with photos of masks that were worn in past festivals. Many of these costumes and masks looked similar to the masks and costumes that were at the festival I attended. I have included photos of these to provide an idea of the variety of masks at the festival.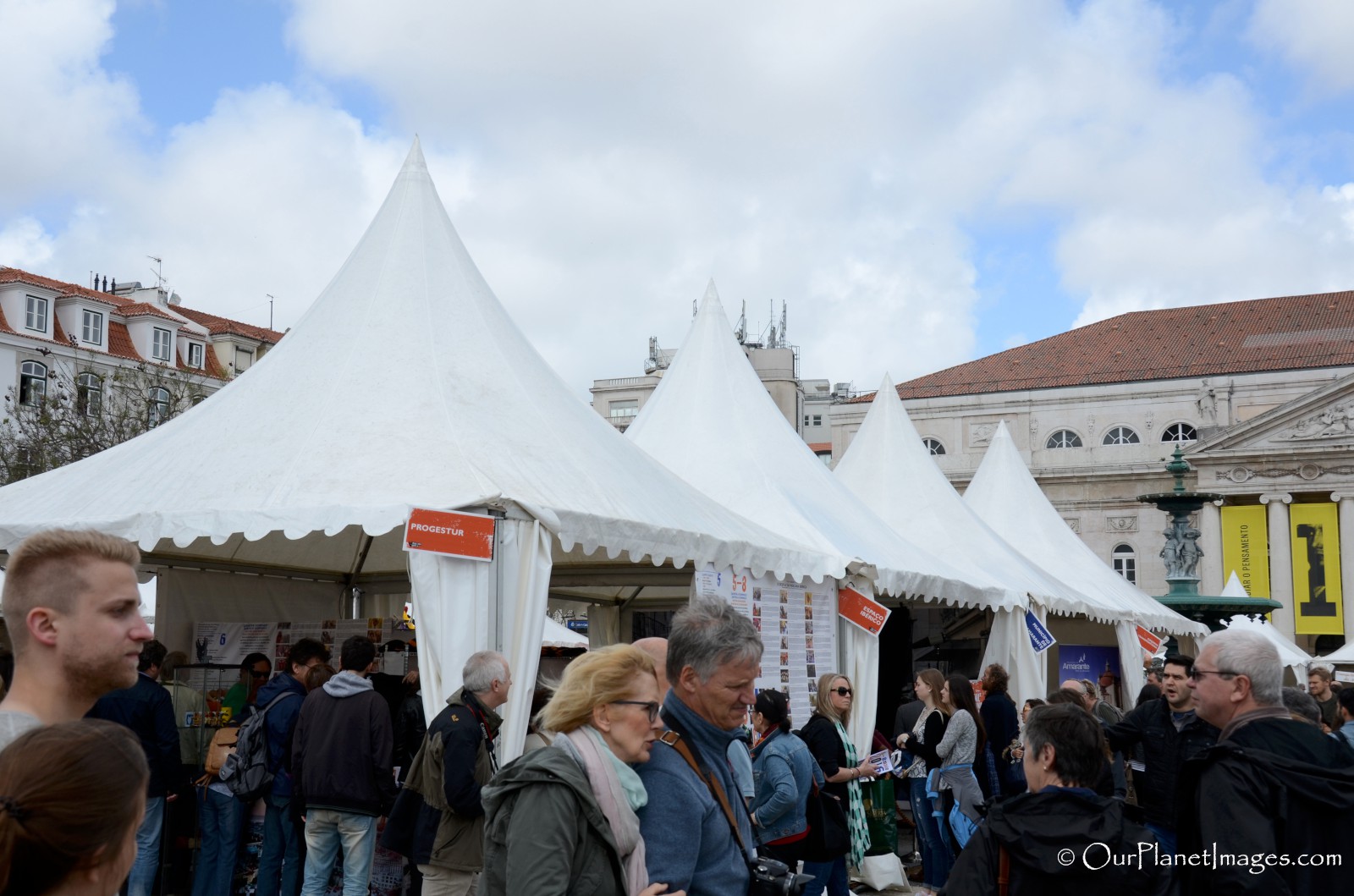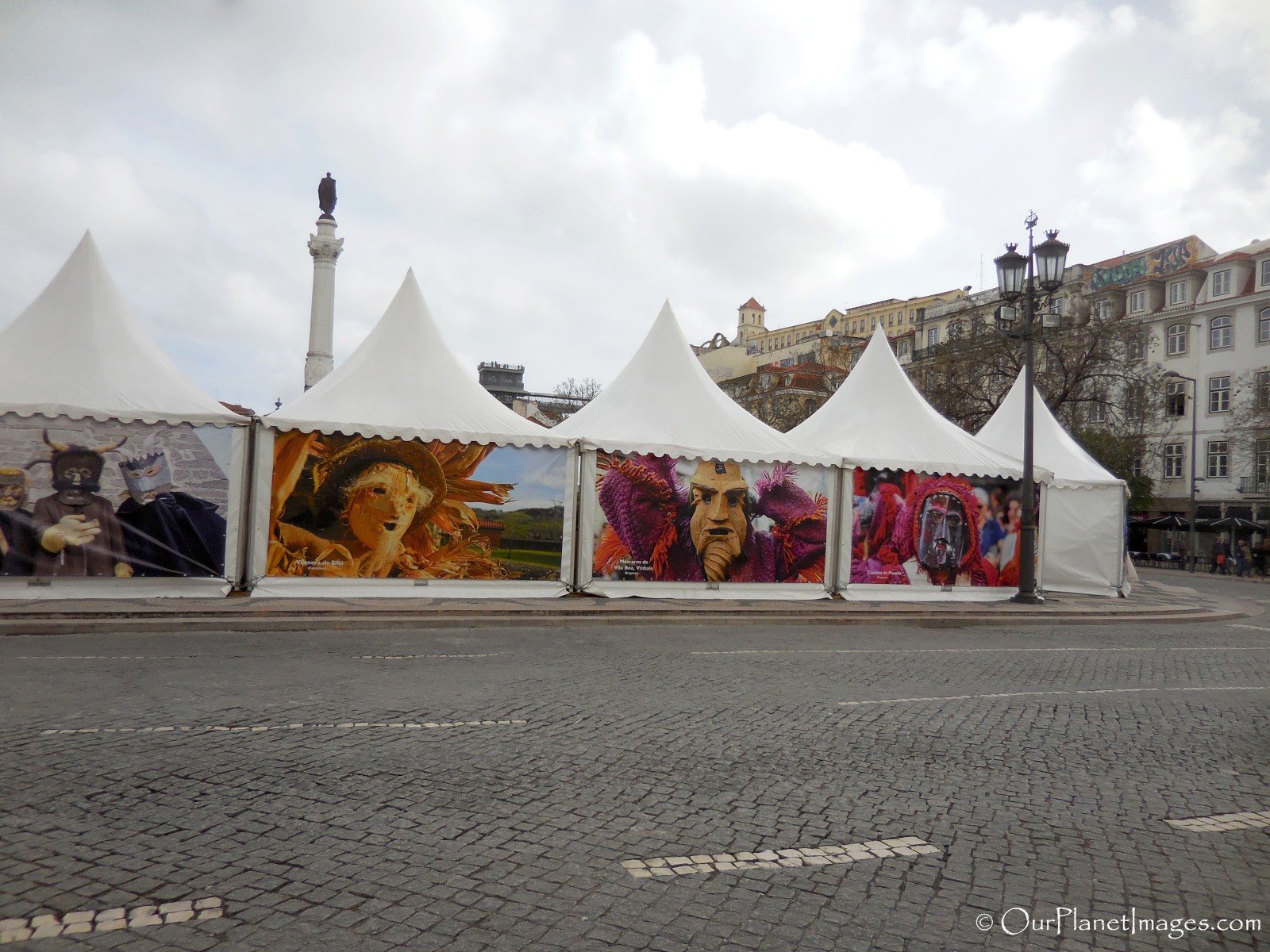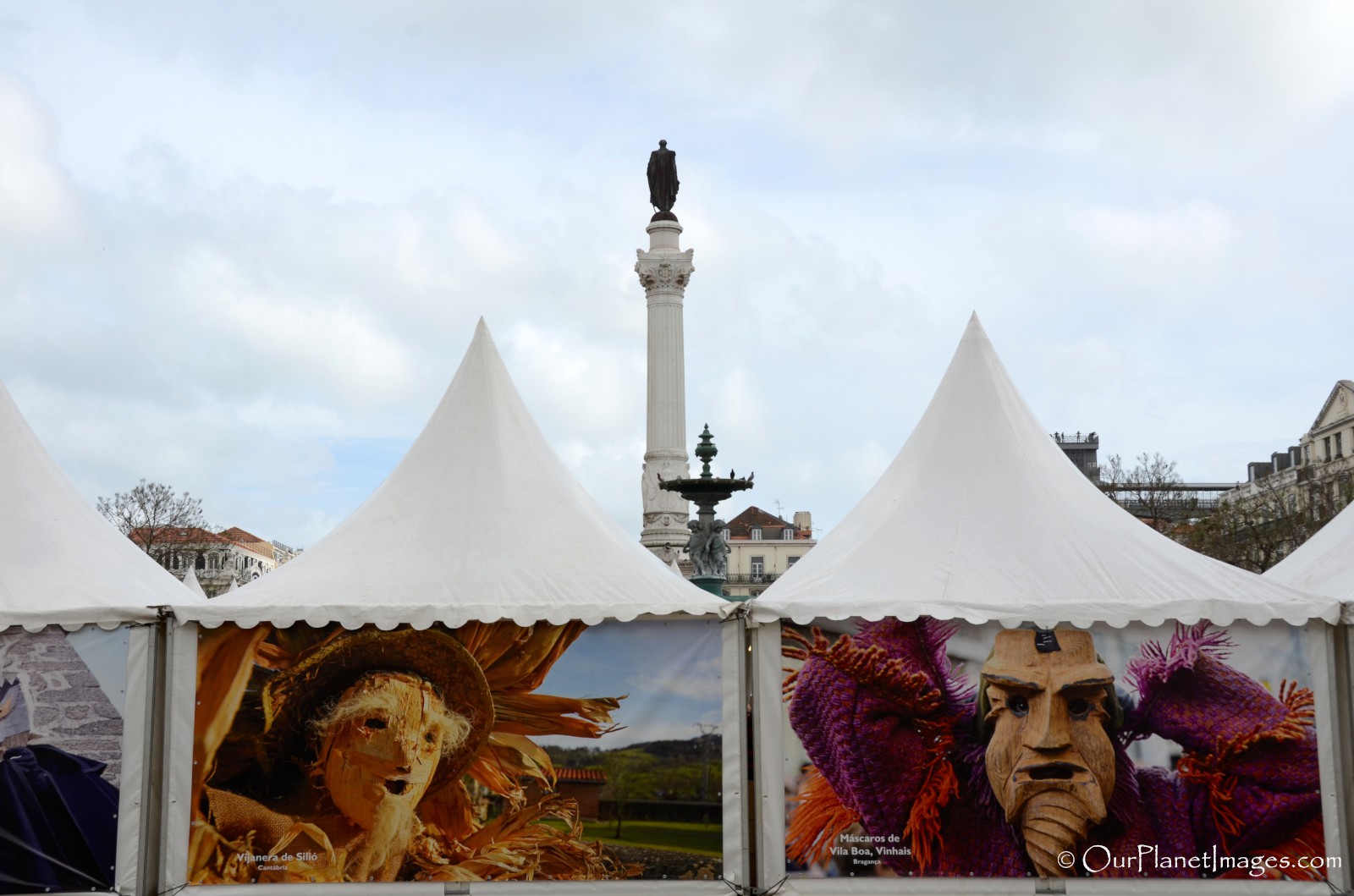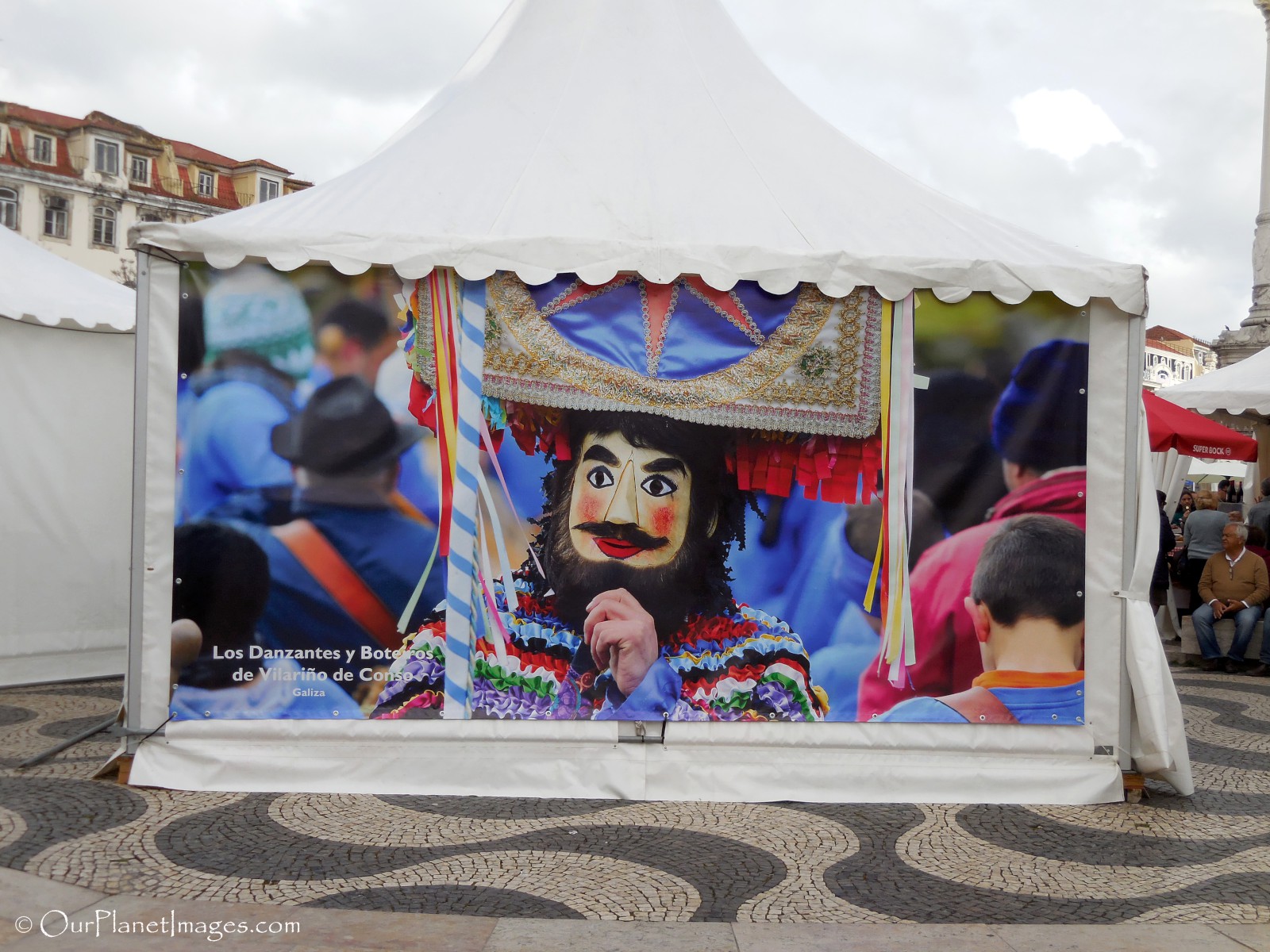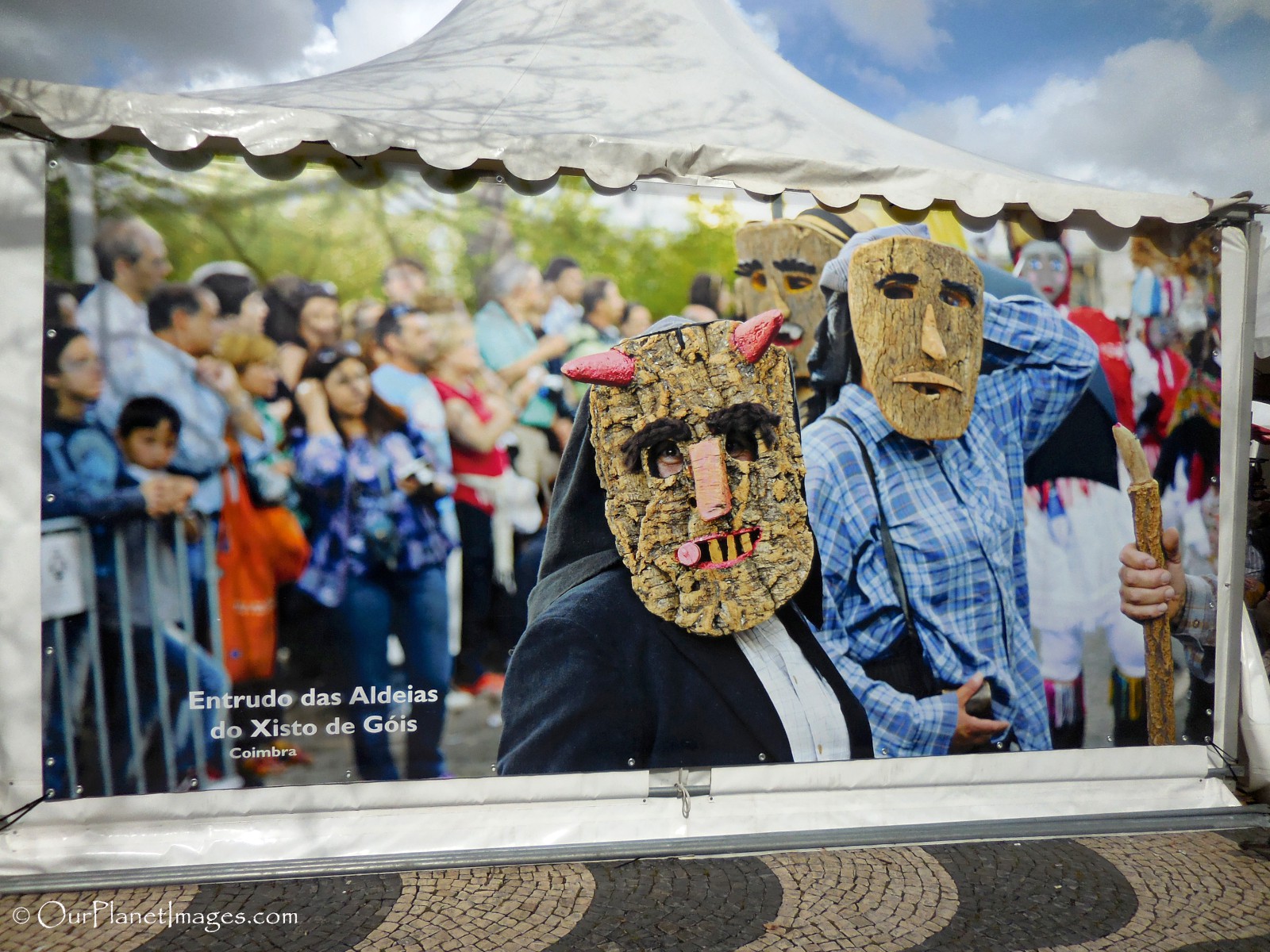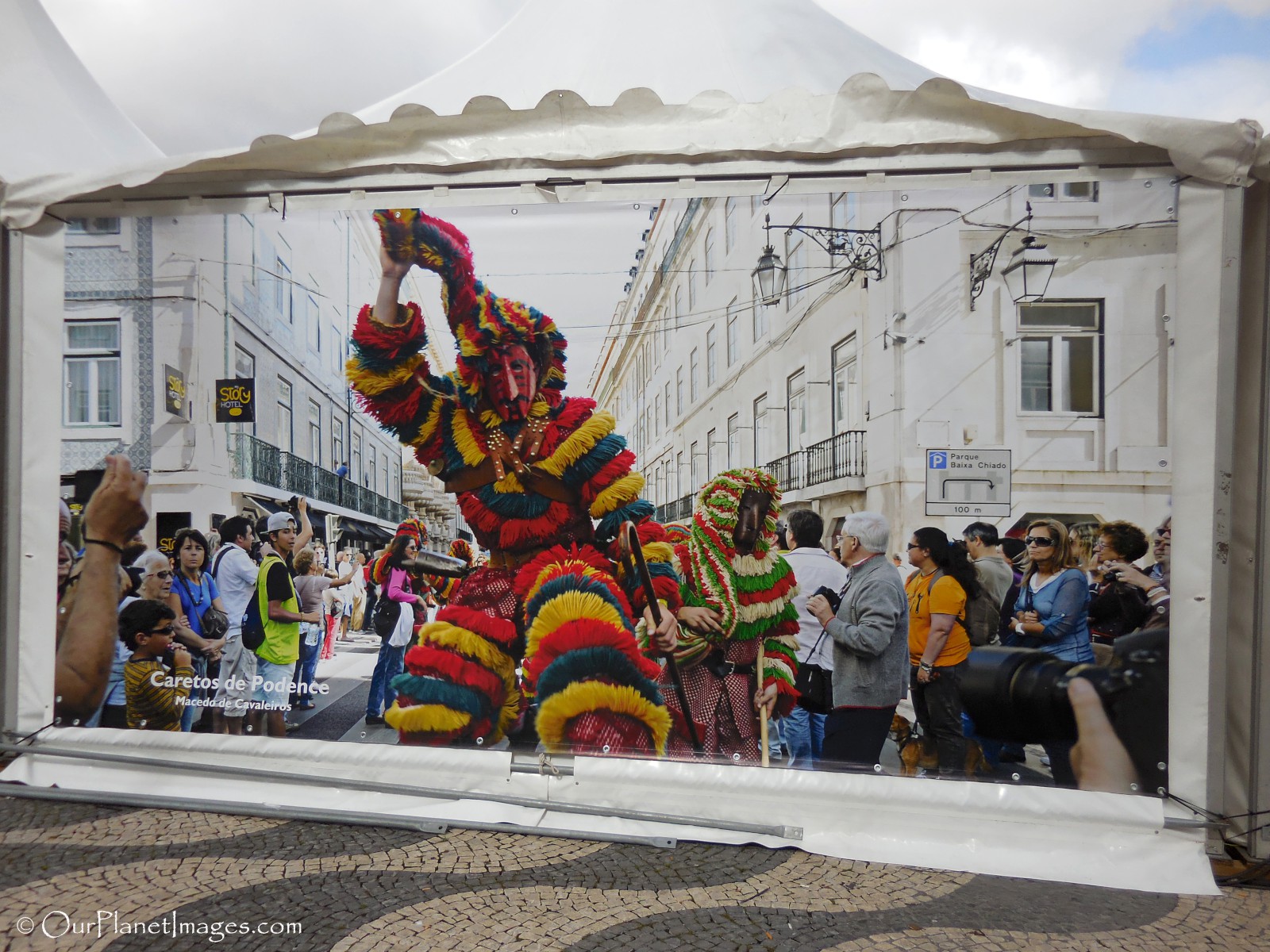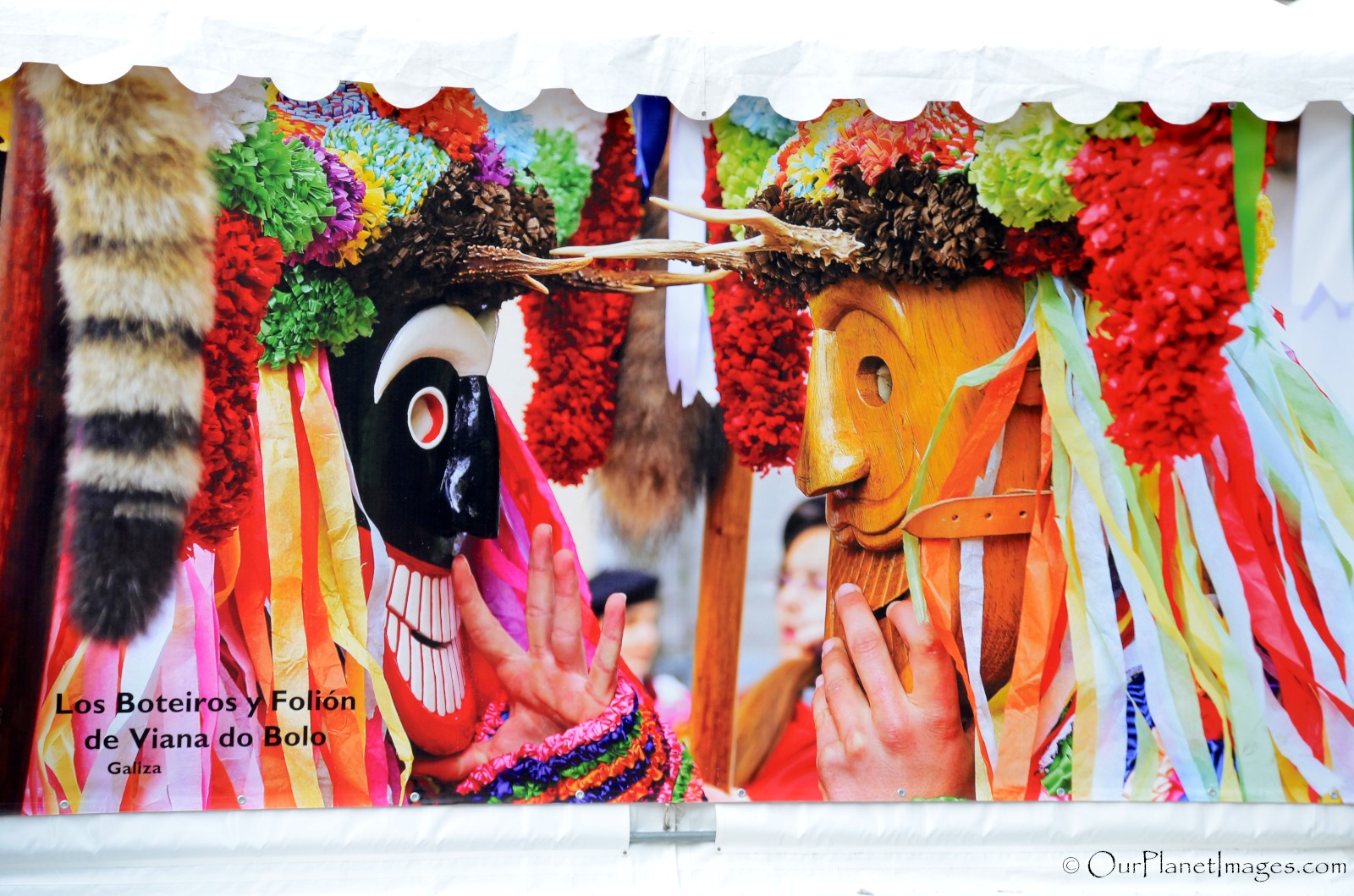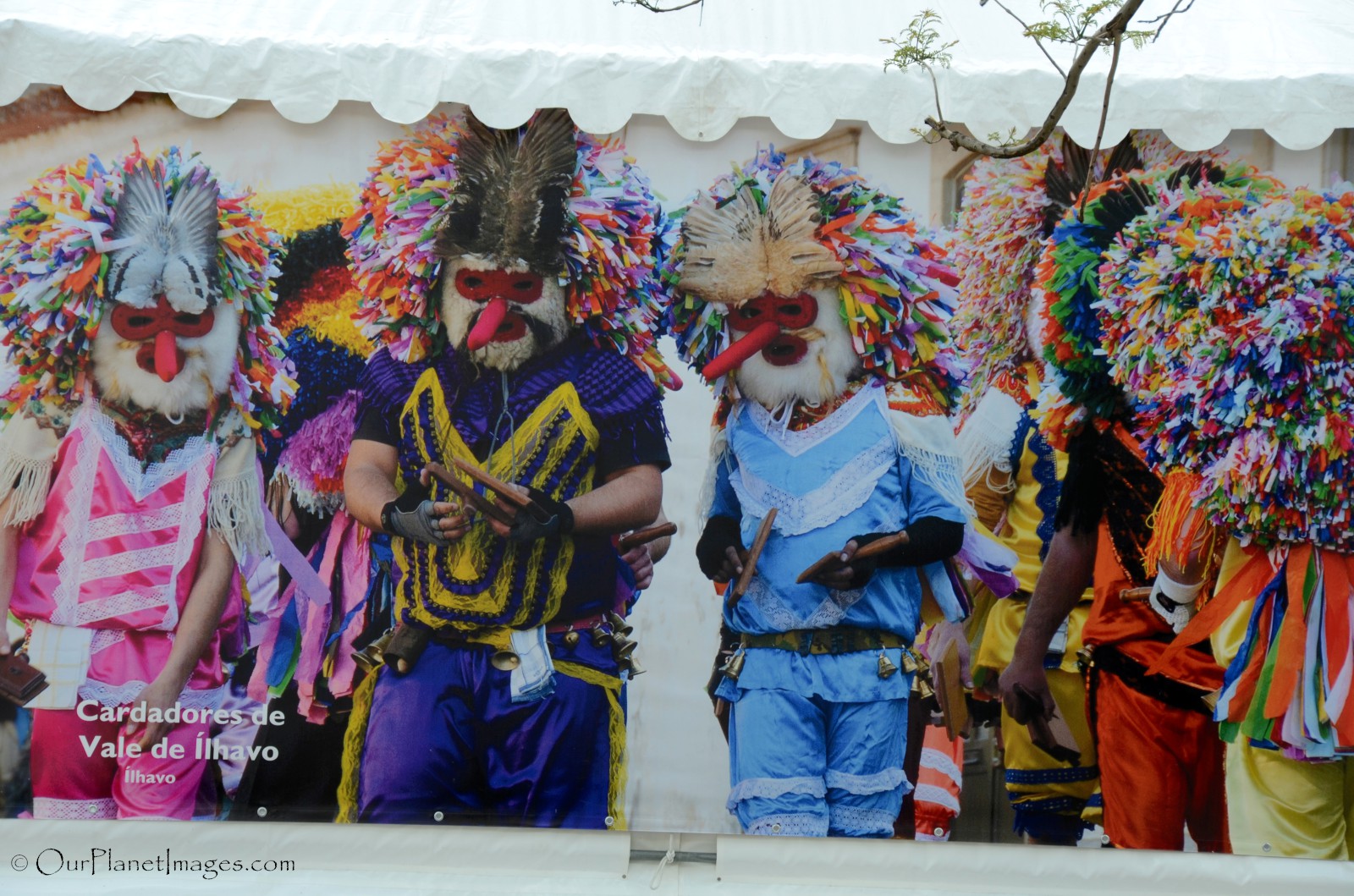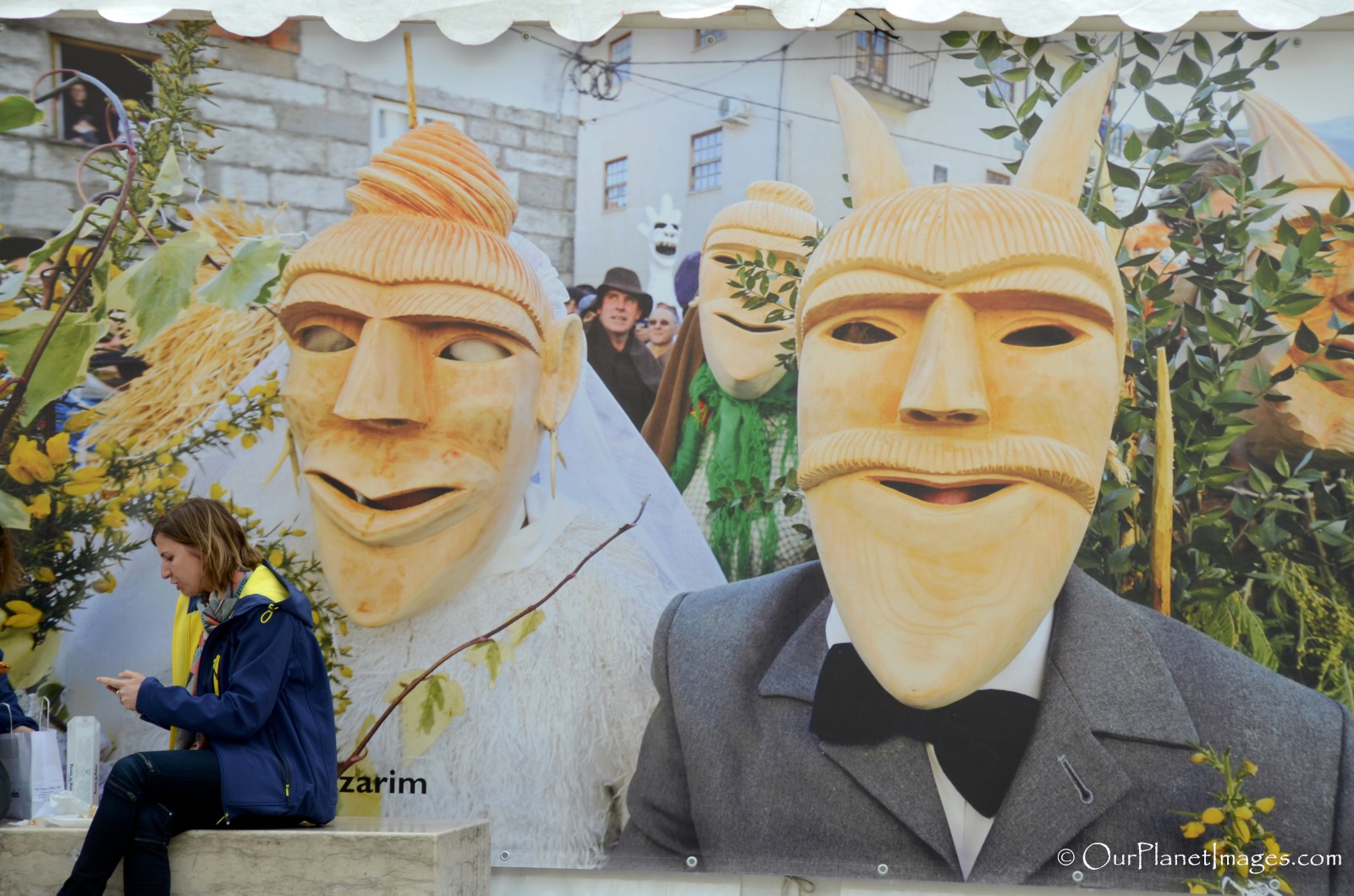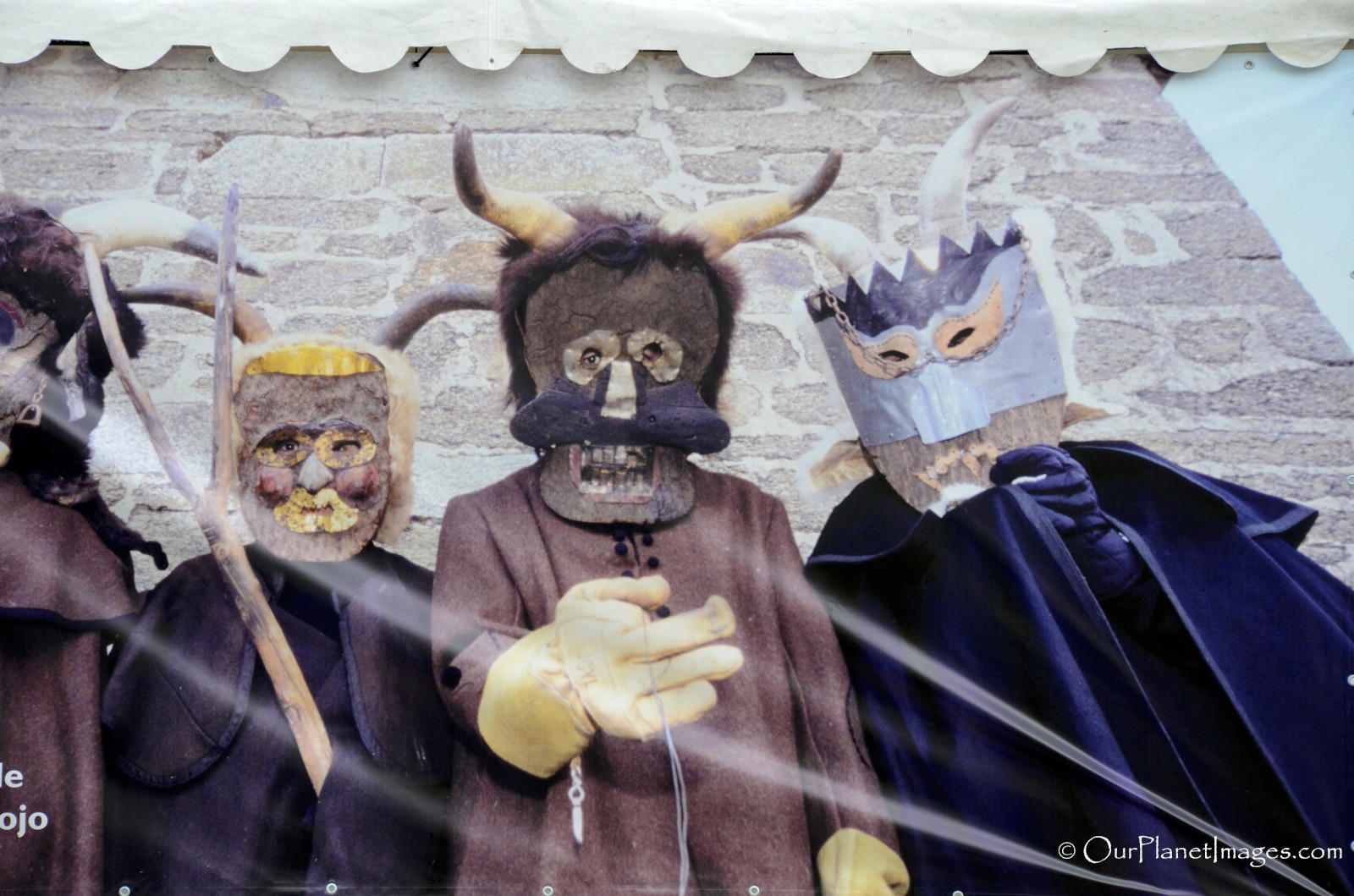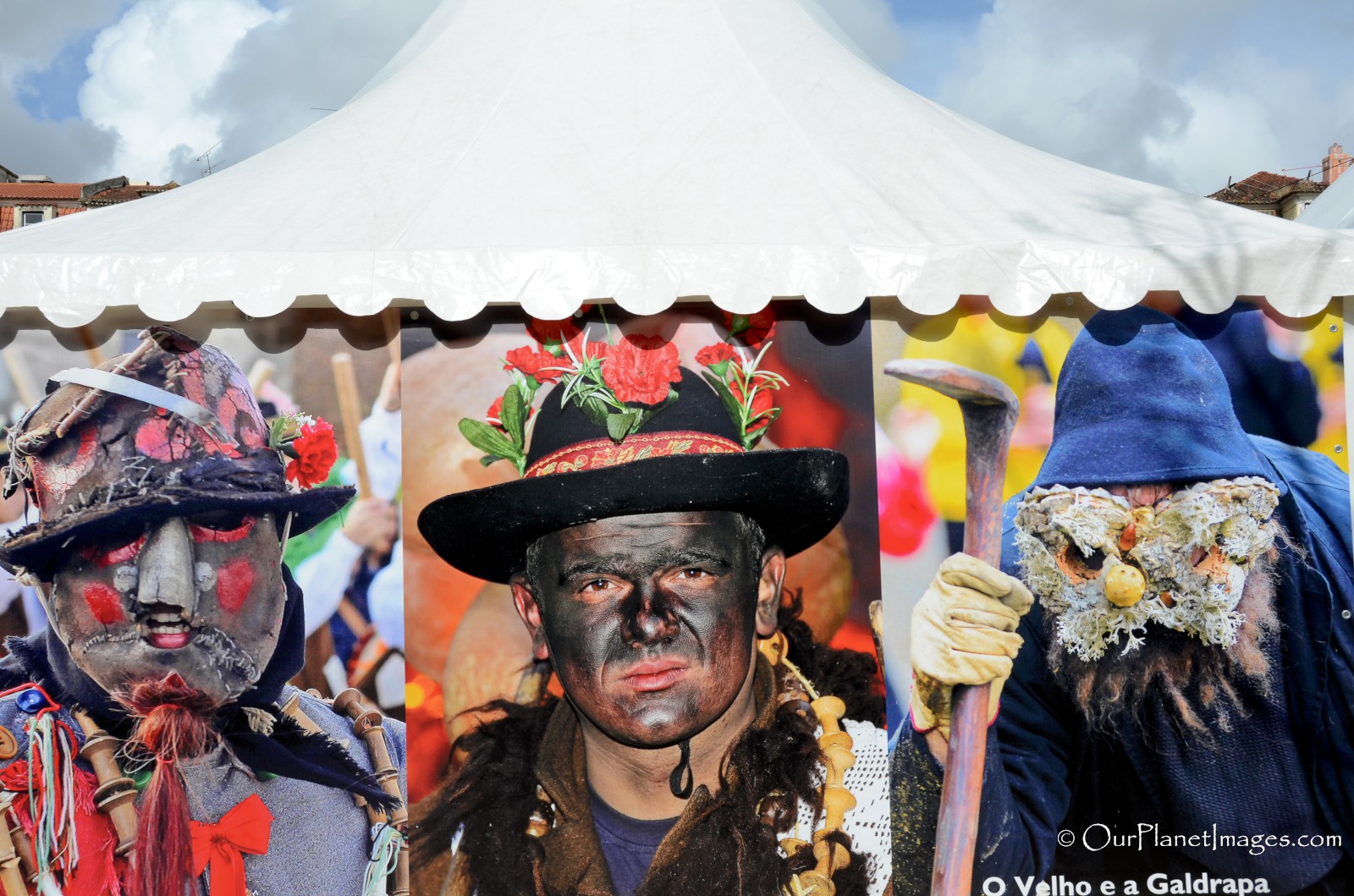 Concerts
Musicians perform on an open air stage at one end of the park allowing festival goers to enjoy the music while they wonder through the festival. The music provides an added dynamic to the festival making the event much more exciting.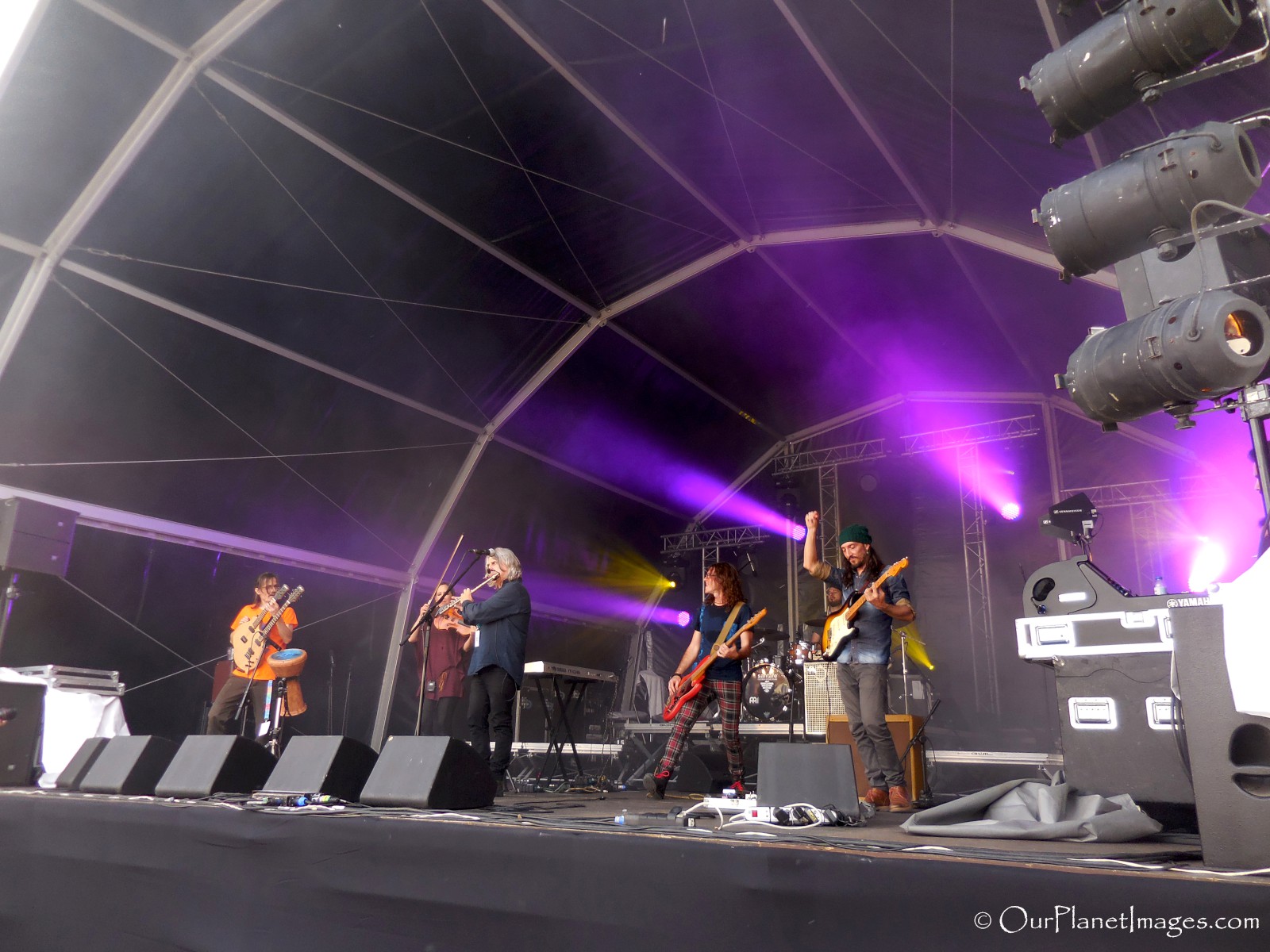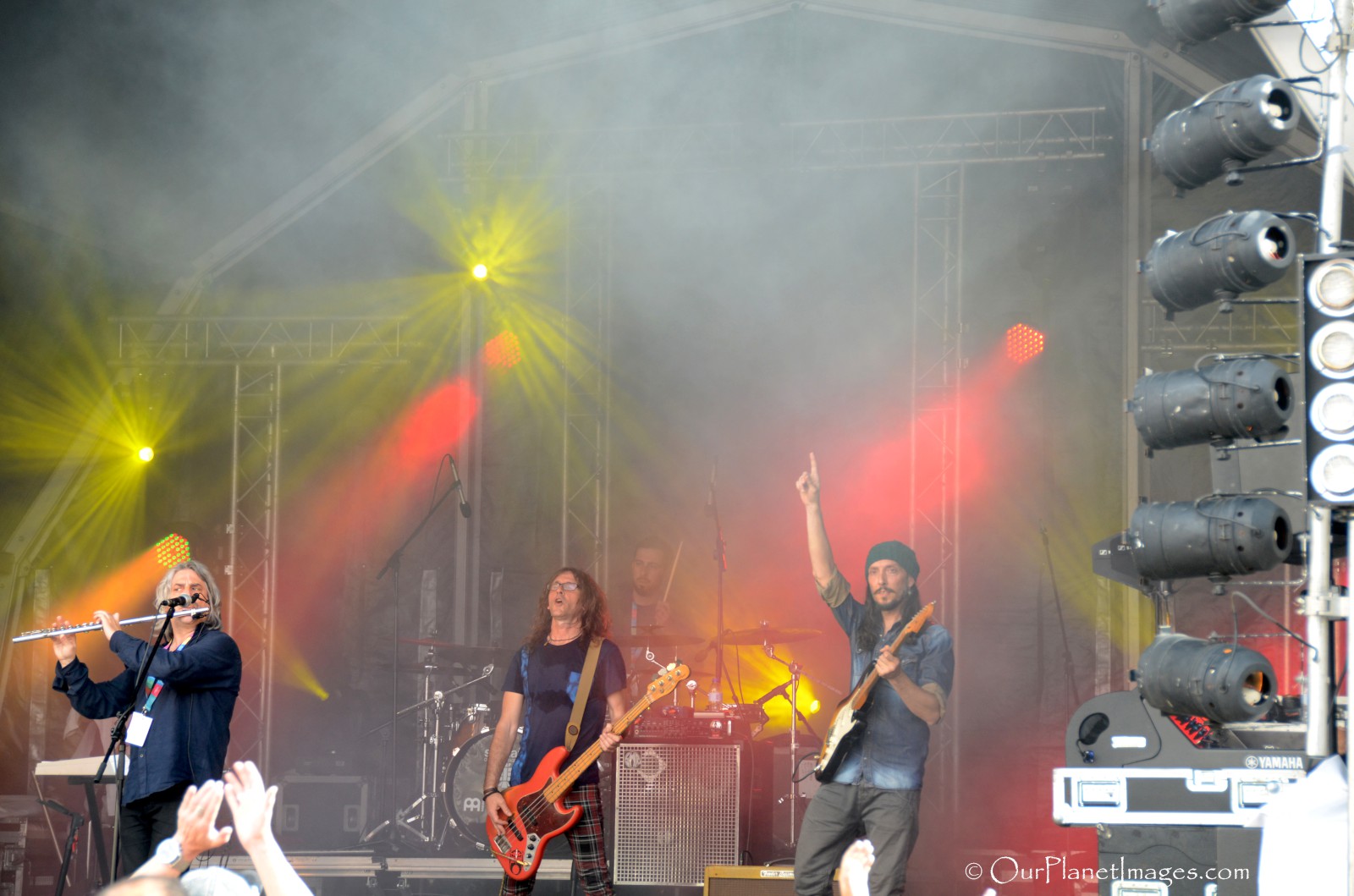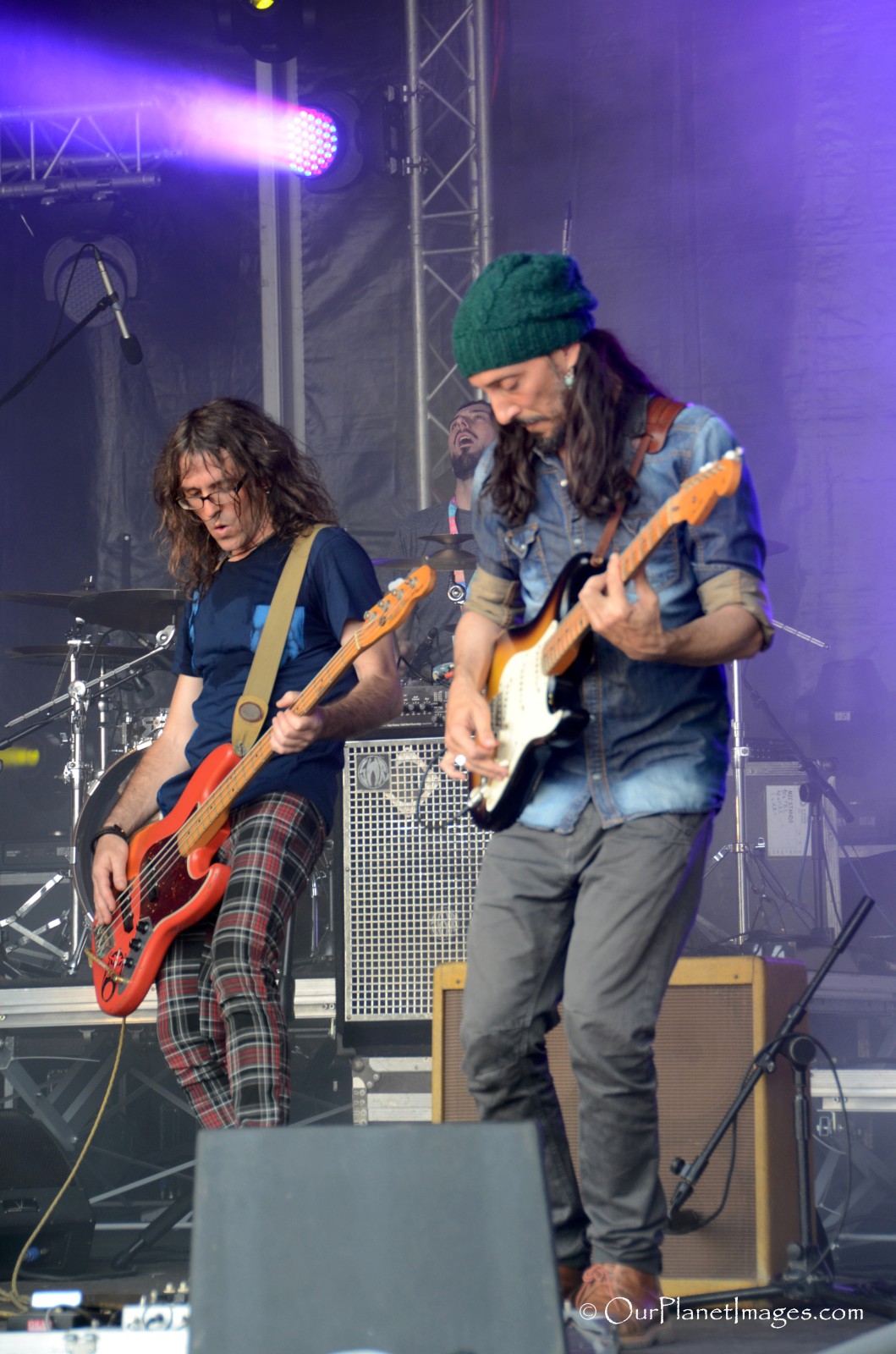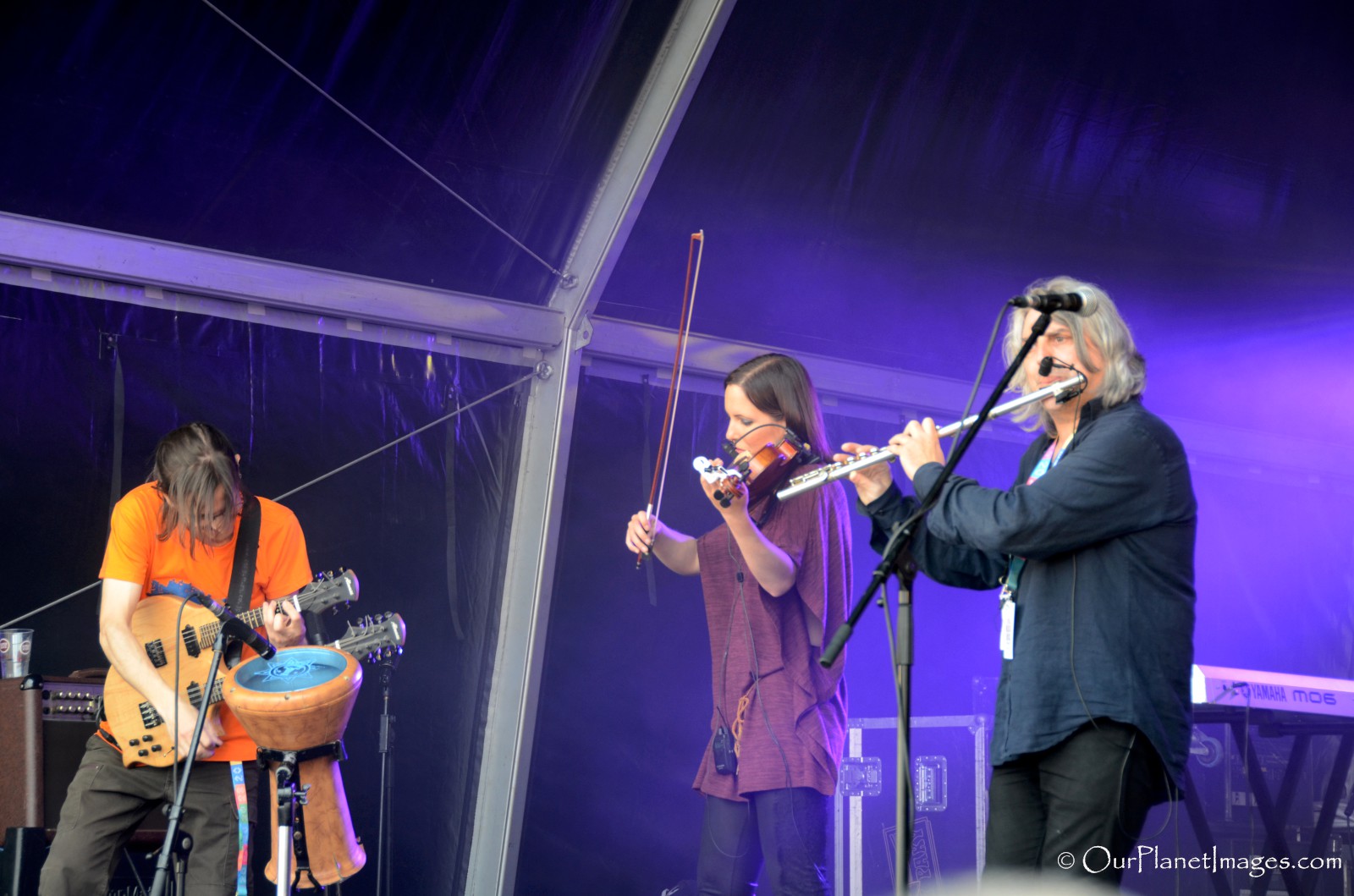 Being in Lisbon during the Festival of the Iberian Mask was an unexpected surprise for me but it was a fun event to attend and one of the most memorable parts of my visit.
This is one of the most unique festivals that I have experienced. I enjoyed seeing the people dressed up in the colorful costumes and the people in the more medieval type costumes. Many of the masks were really creative and they all looked like they were hand crafted.
All of the guys beating on the large drums and the entertainment from the open air concerts added to the excitement of the festival.
Being able to participate in a local event during a foreign trip is always a great experience because it gives me insight into the local culture and it is a great way to spend part of the weekend.
One of my favorite reason for traveling is that I know I will encounter unexpected surprises that will be just as memorable part of my trip as the things that are highly anticipated.
Make sure to take part in unplanned activities when you discover something unexpected during your travels!