This post is my first post on urban art that I will be featuring in my blog. Periodically, I will be posting on urban art that I have discovered during my travels. Many people think of urban art as graffiti or wall murals but urban art is expressed on many types of media.
Funchal is the largest city of the Portuguese island of Madeira. The old city has cobble stone street and buildings that are hundreds of years old but there is a modern twist to the old city. The historical center of the city has initiated a public art project that has transformed this area into a public outdoor art gallery.
The project has been successful as over 200 painted doors have been completed and people wander the narrow streets going from door to door checking out the works of art like they would if they were in an indoor art gallery.
For me, I like how many of the painted doors are modern art on an old canvas. I also like how the modern art contrasts with old world buildings.
Like most urban art exhibits, there is a wide range of talent of the artists. Some of the artwork is really nice and others are less talented but all of the paintings were interesting. The photos below are just a few of the painted doors that can be seen on a walking tour of Funchal's old city.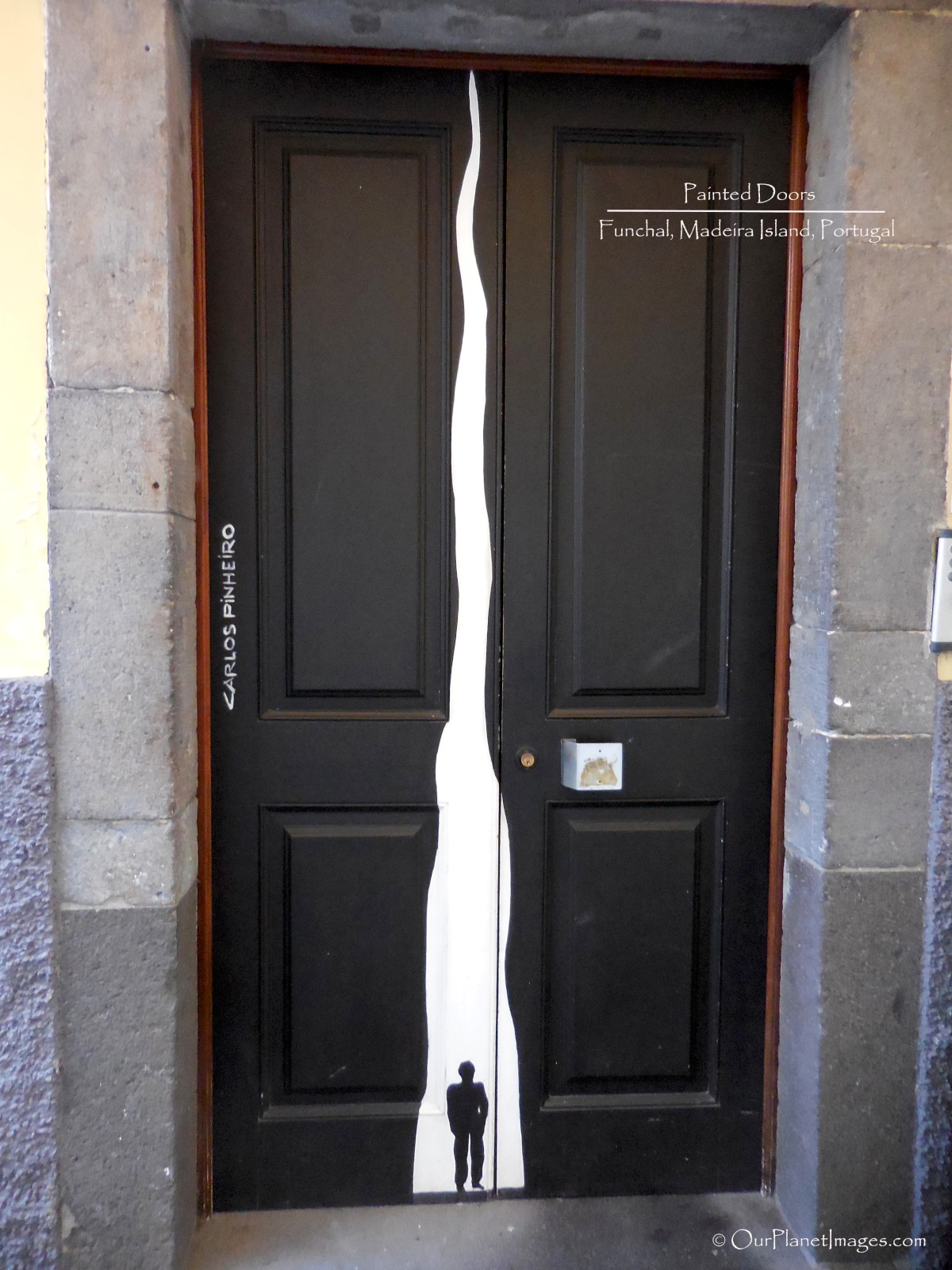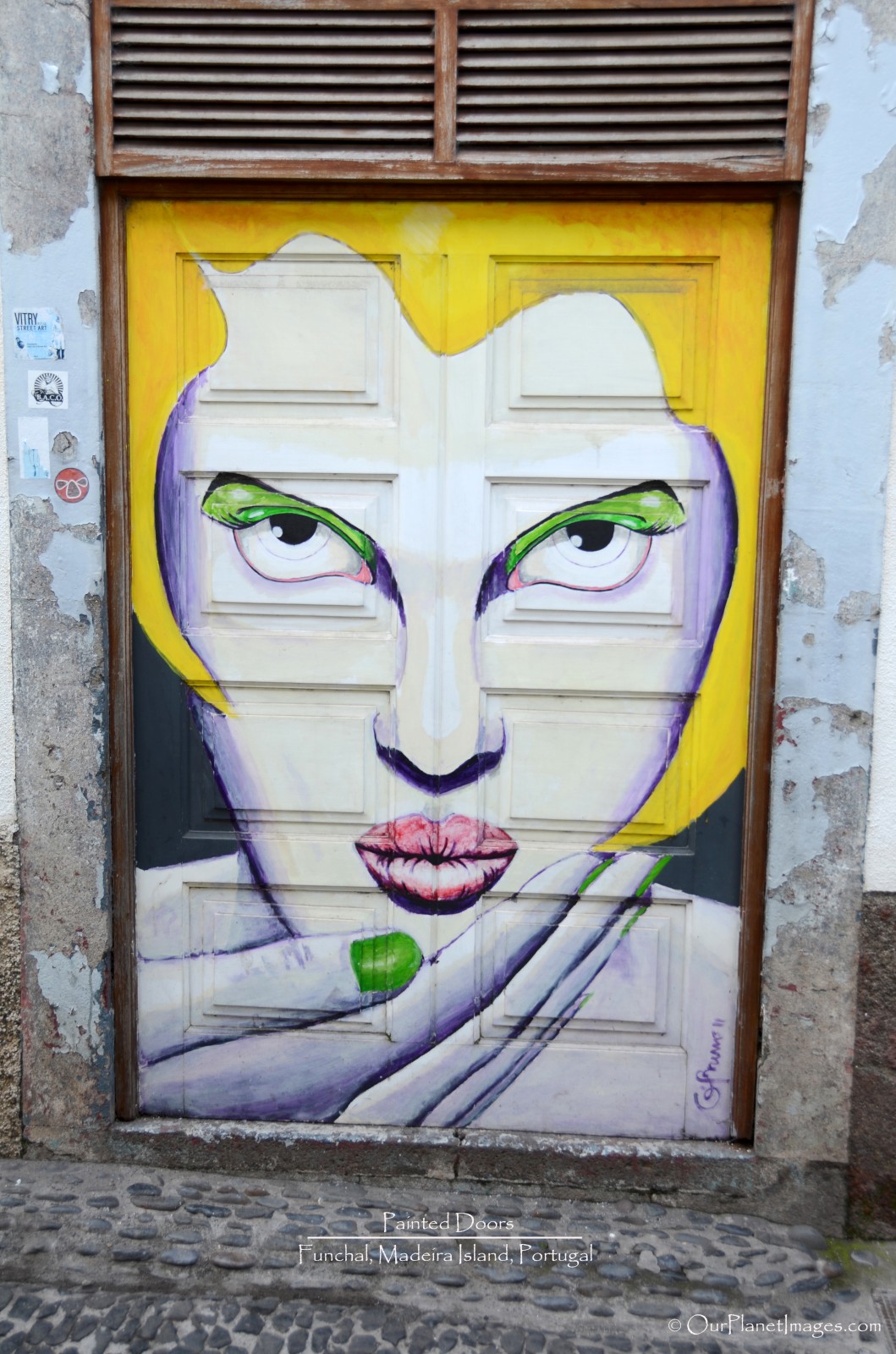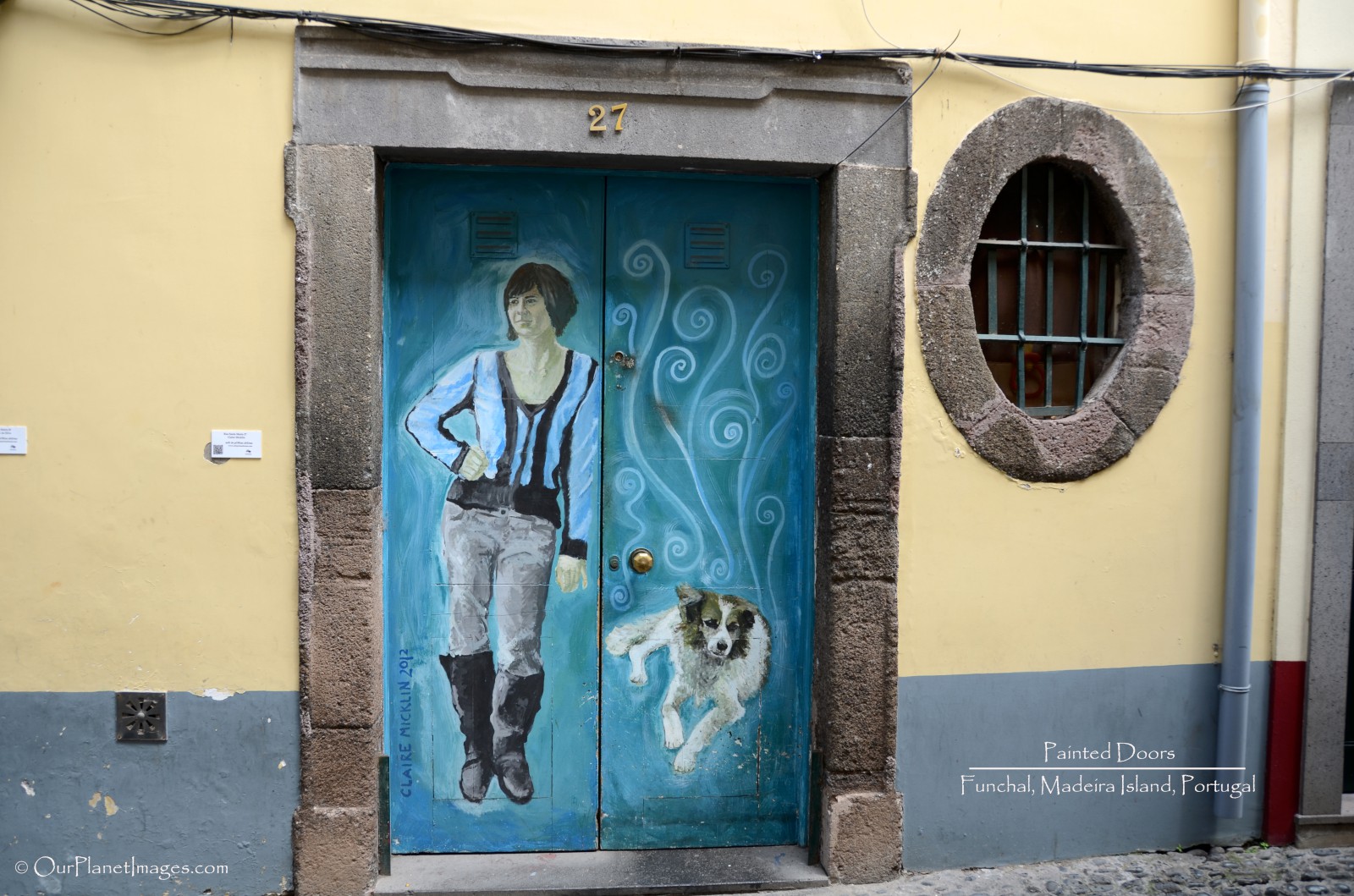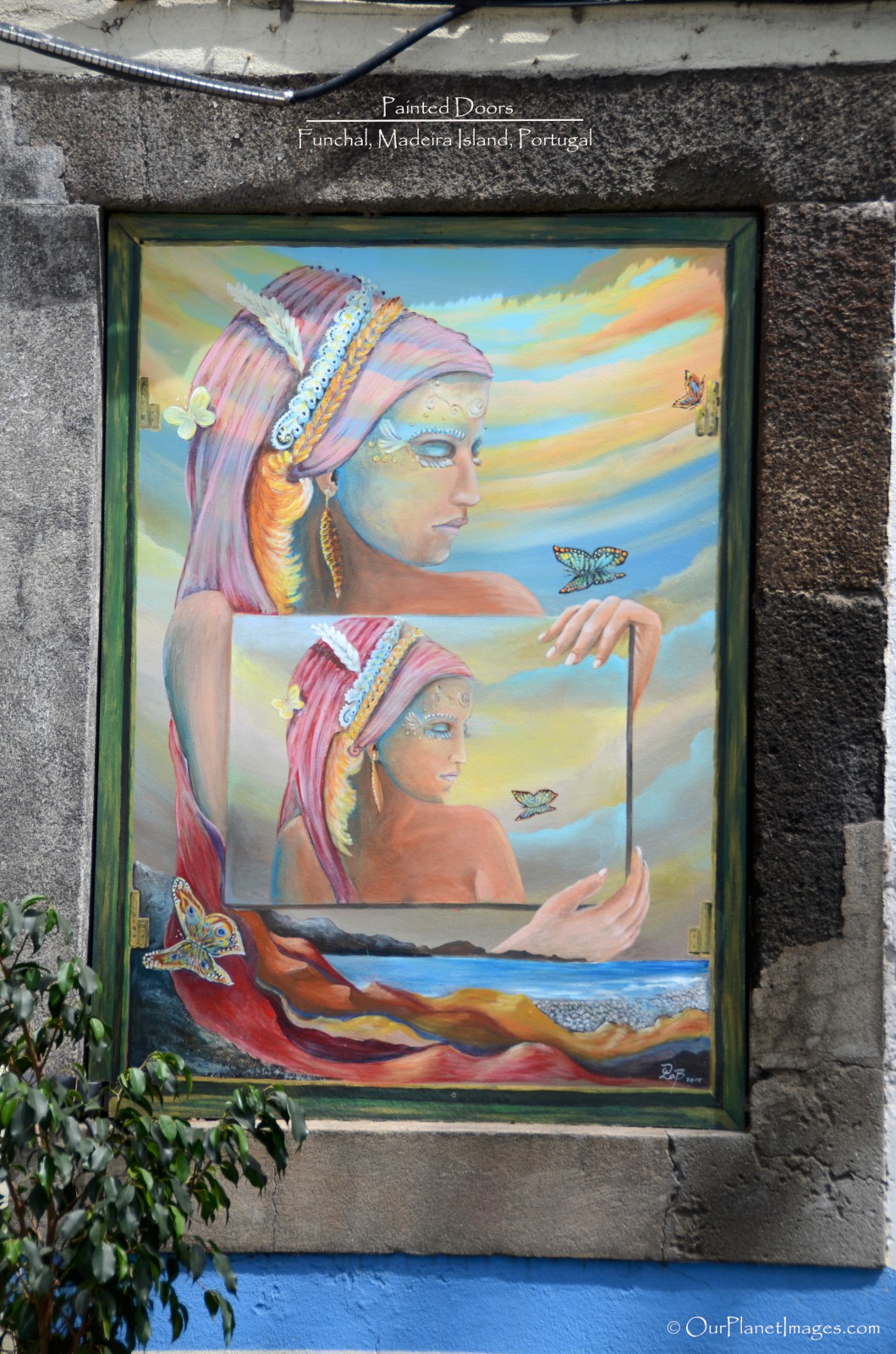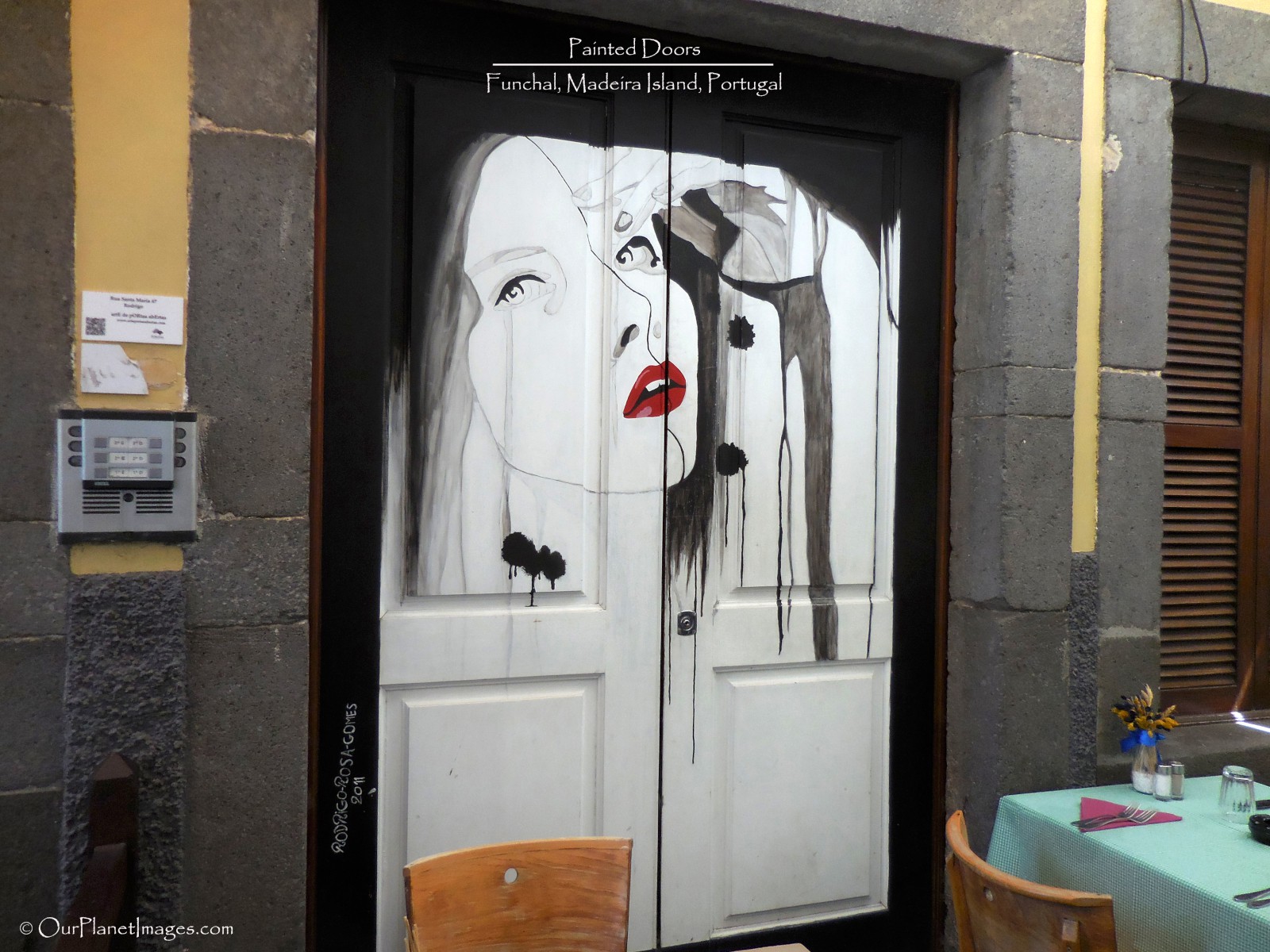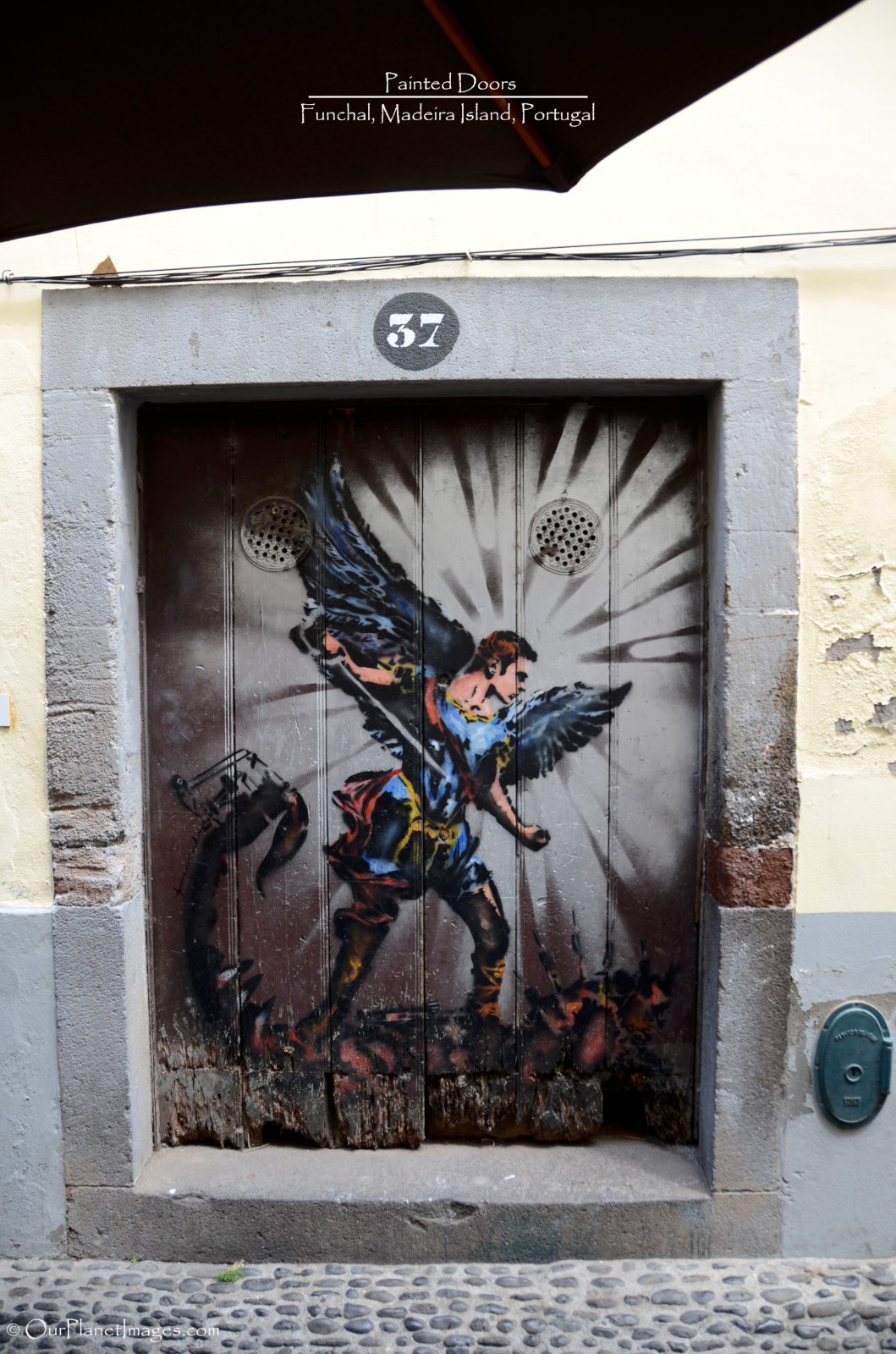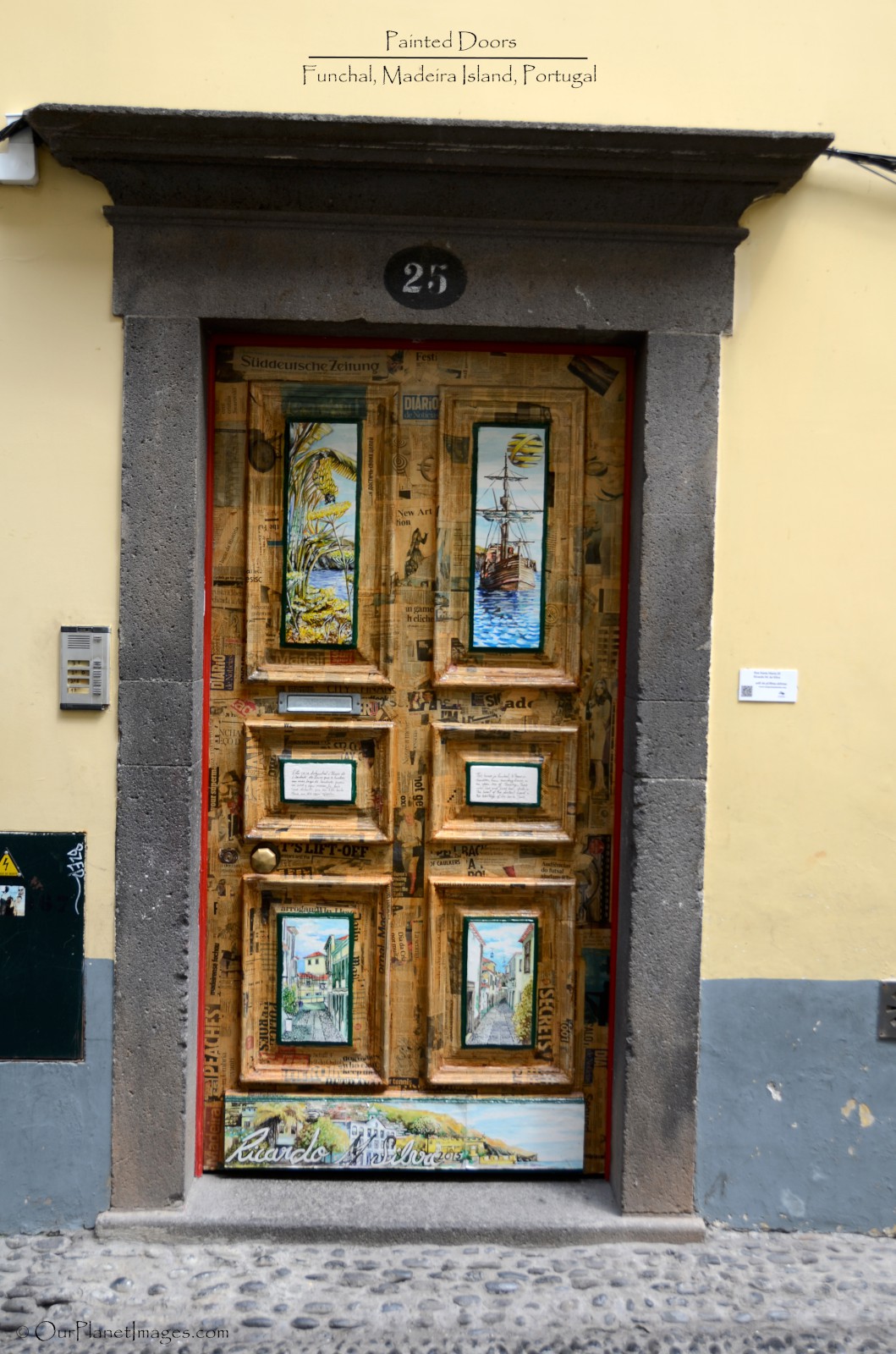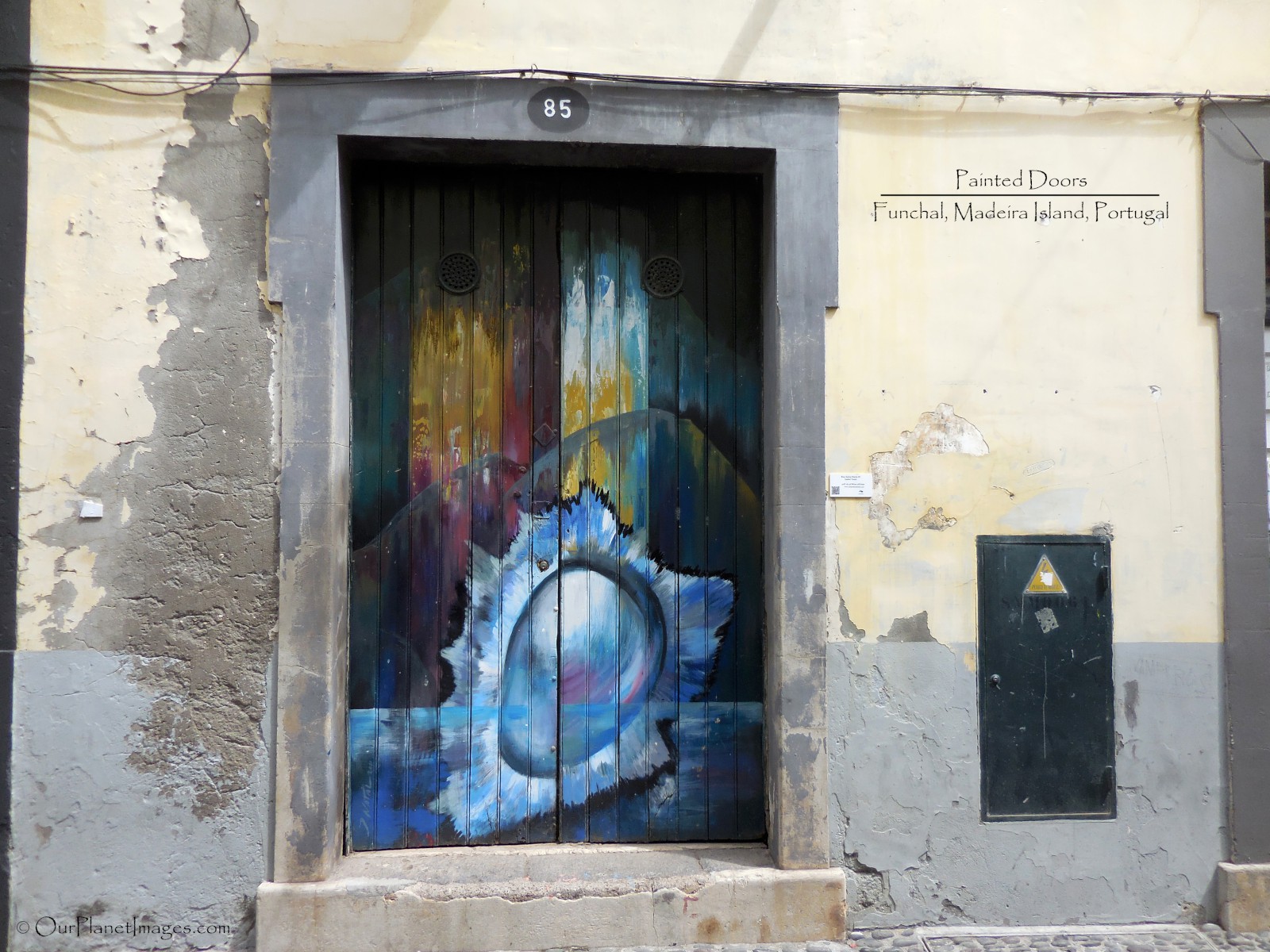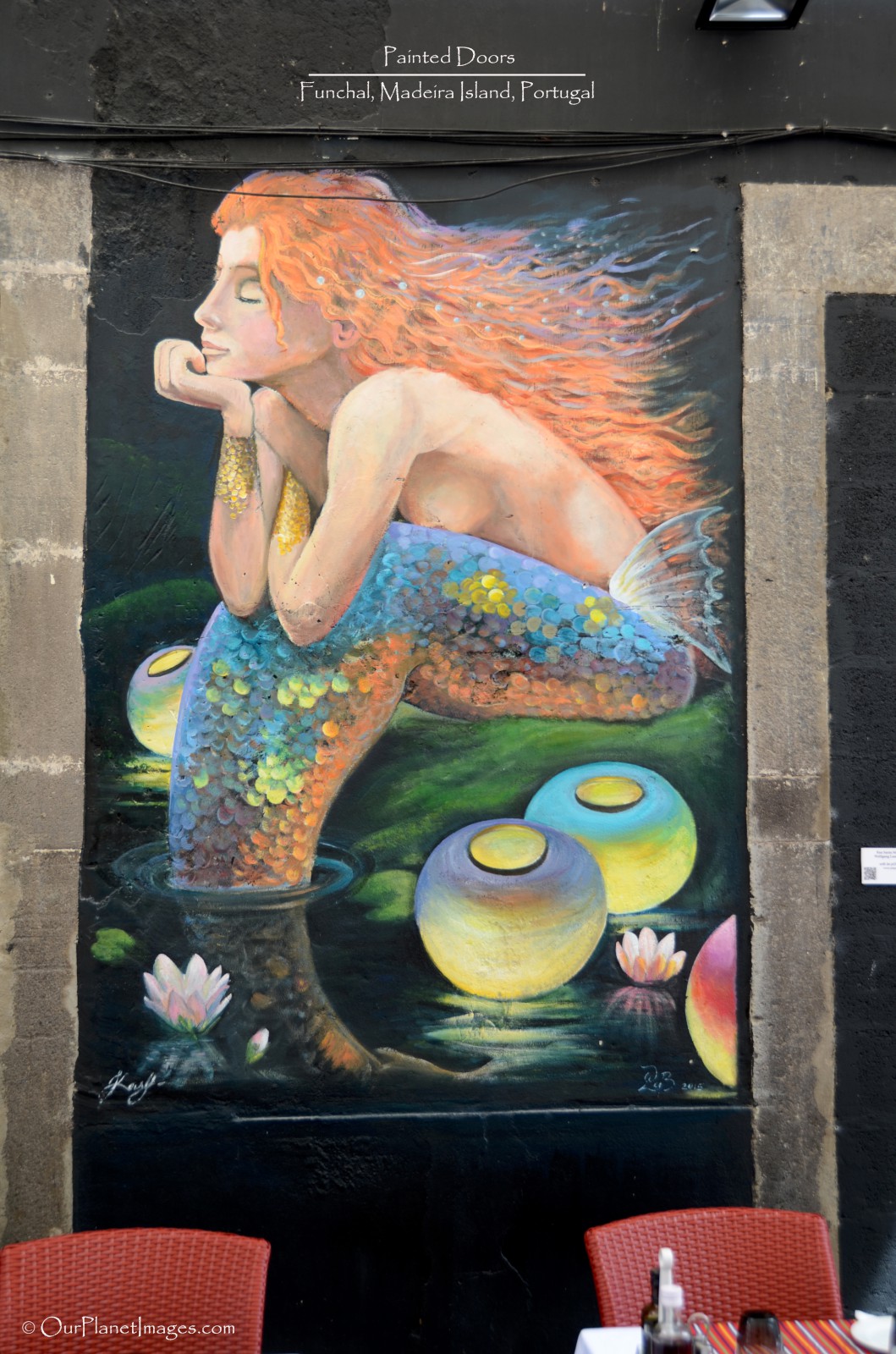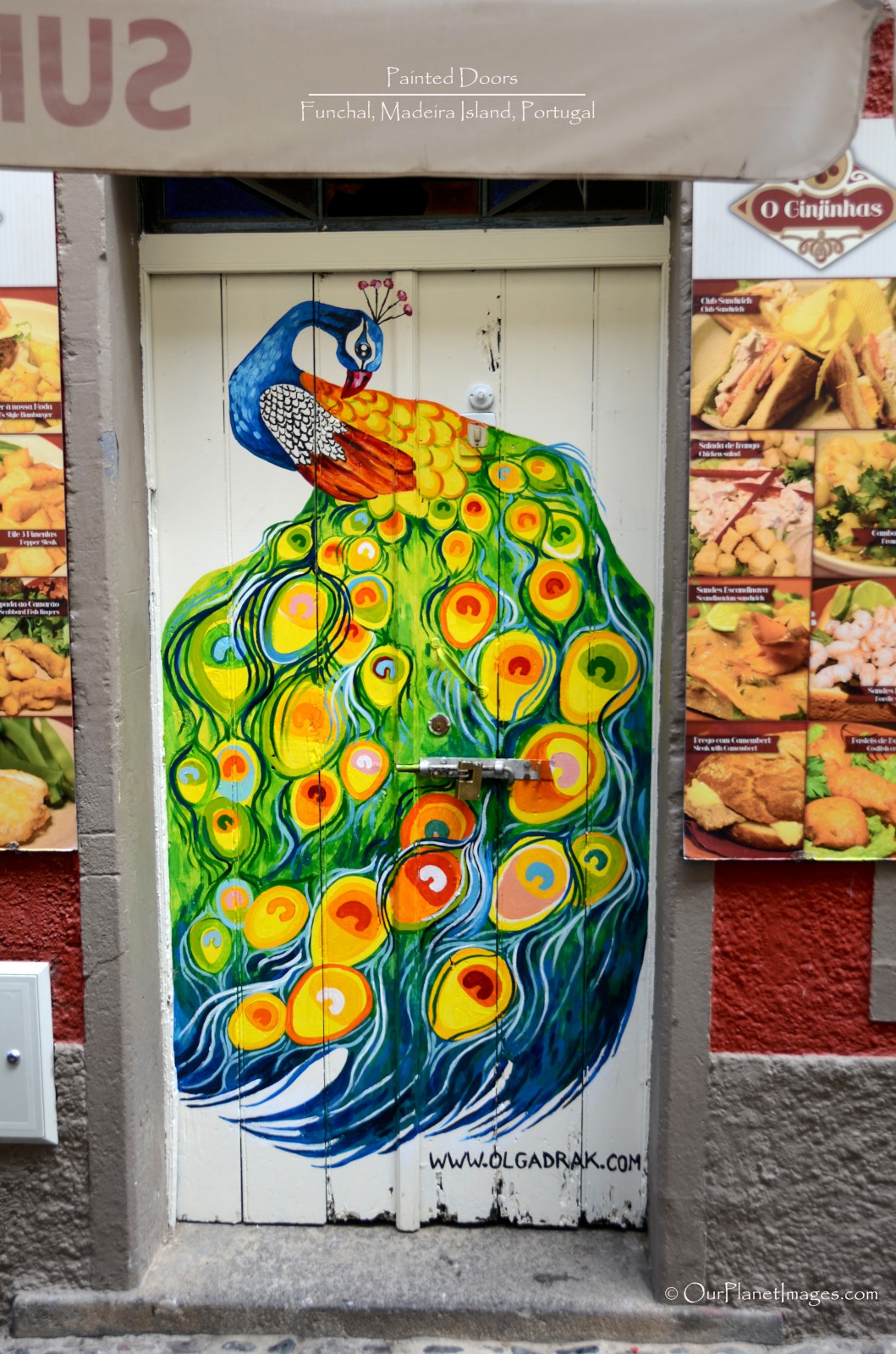 In addition to the painted doors I also found some nice painted wall murals on a wall that was losing its plaster and revealing the old rocks underneath. I really liked the celestial paintings that project mystery and hope on a wall that is in need of repair. I don't know is the painting was done before or after the wall experienced its damages but the effect is alluring.