Munich is the capital and most populous city of the German state of Bavaria. The city sits on the banks of the River Isar, north of the Bavarian Alps.
Munich's old town is located in the heart of Munich and is only 1.25 square miles but it is packed with charming architecture.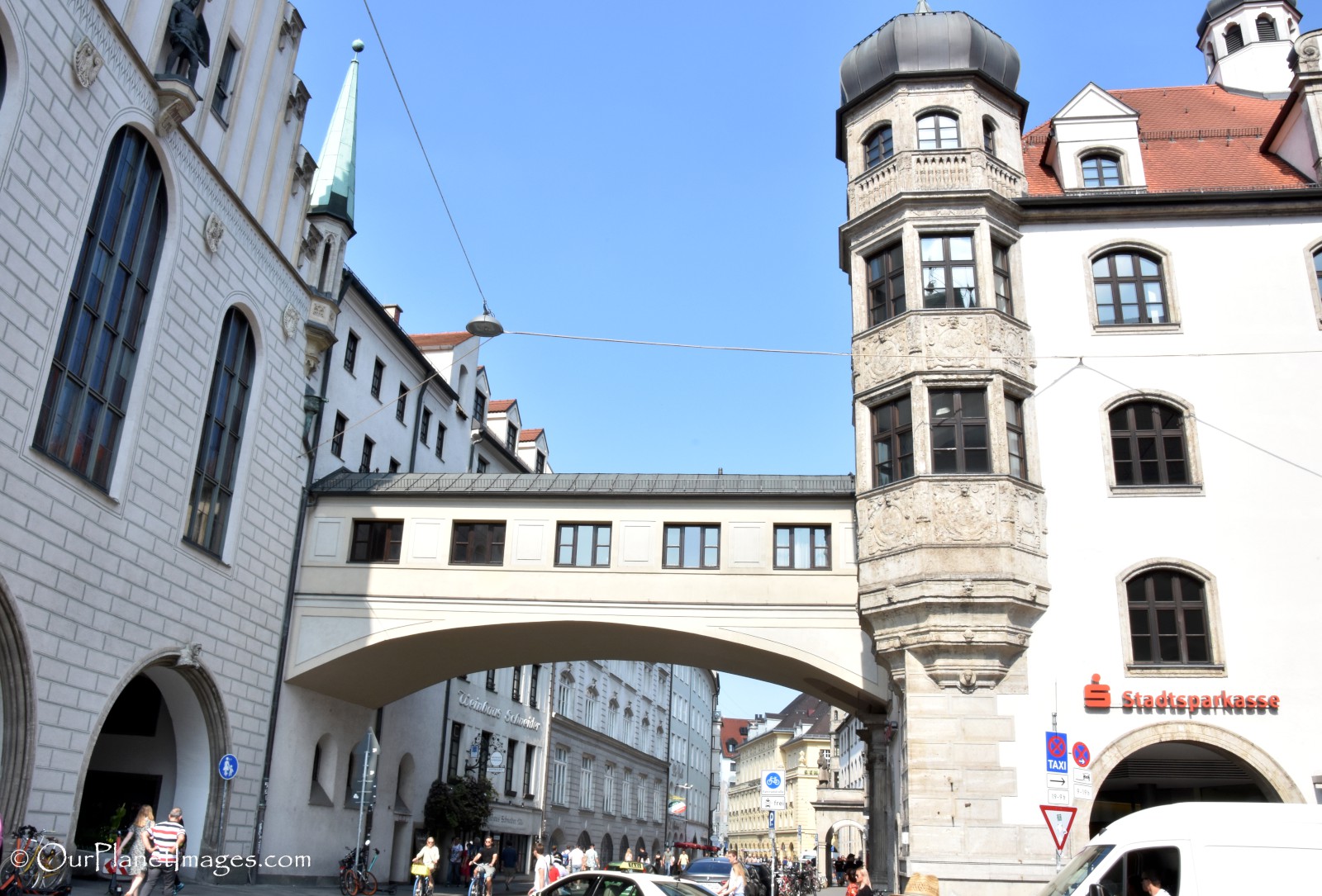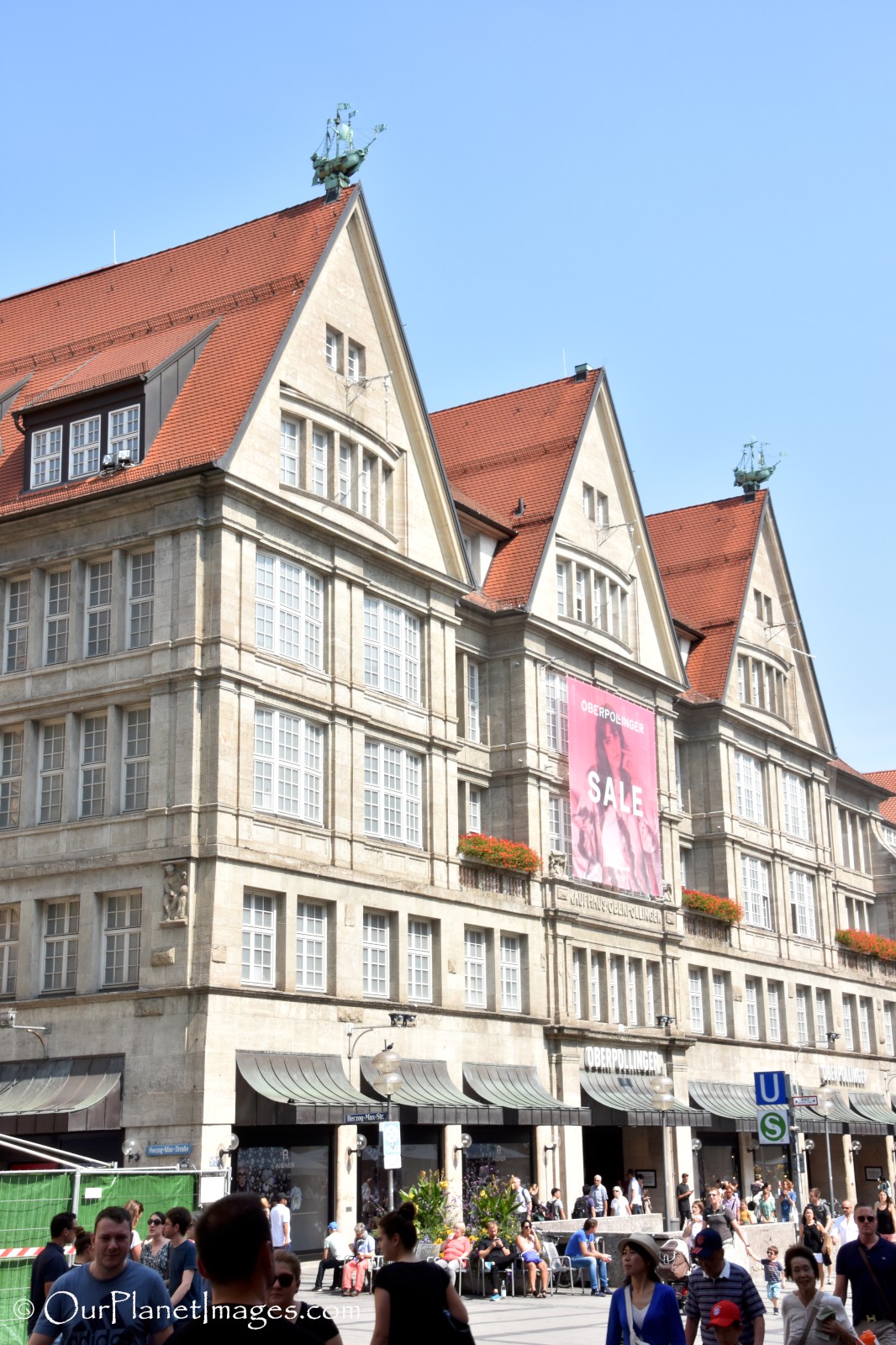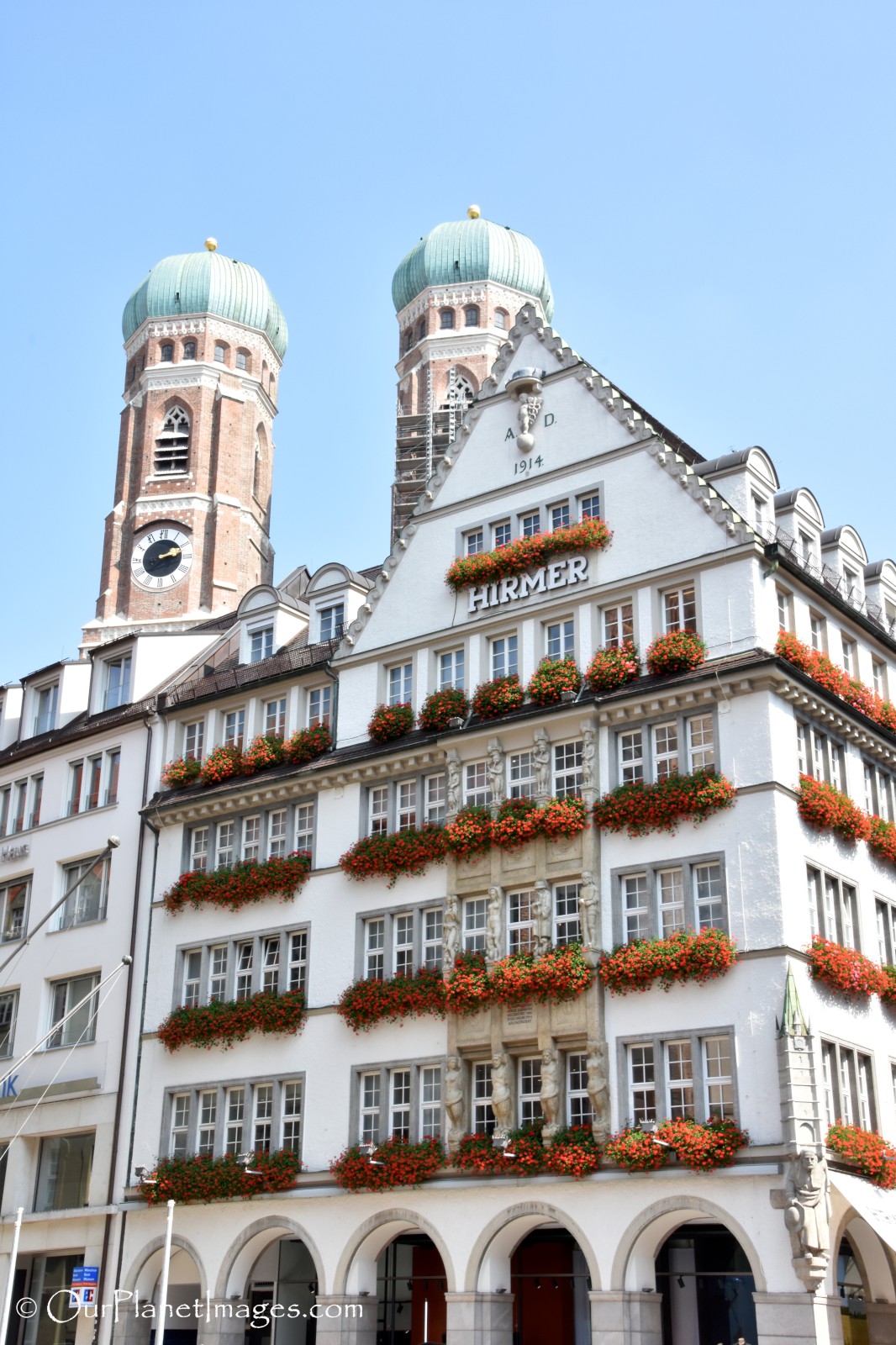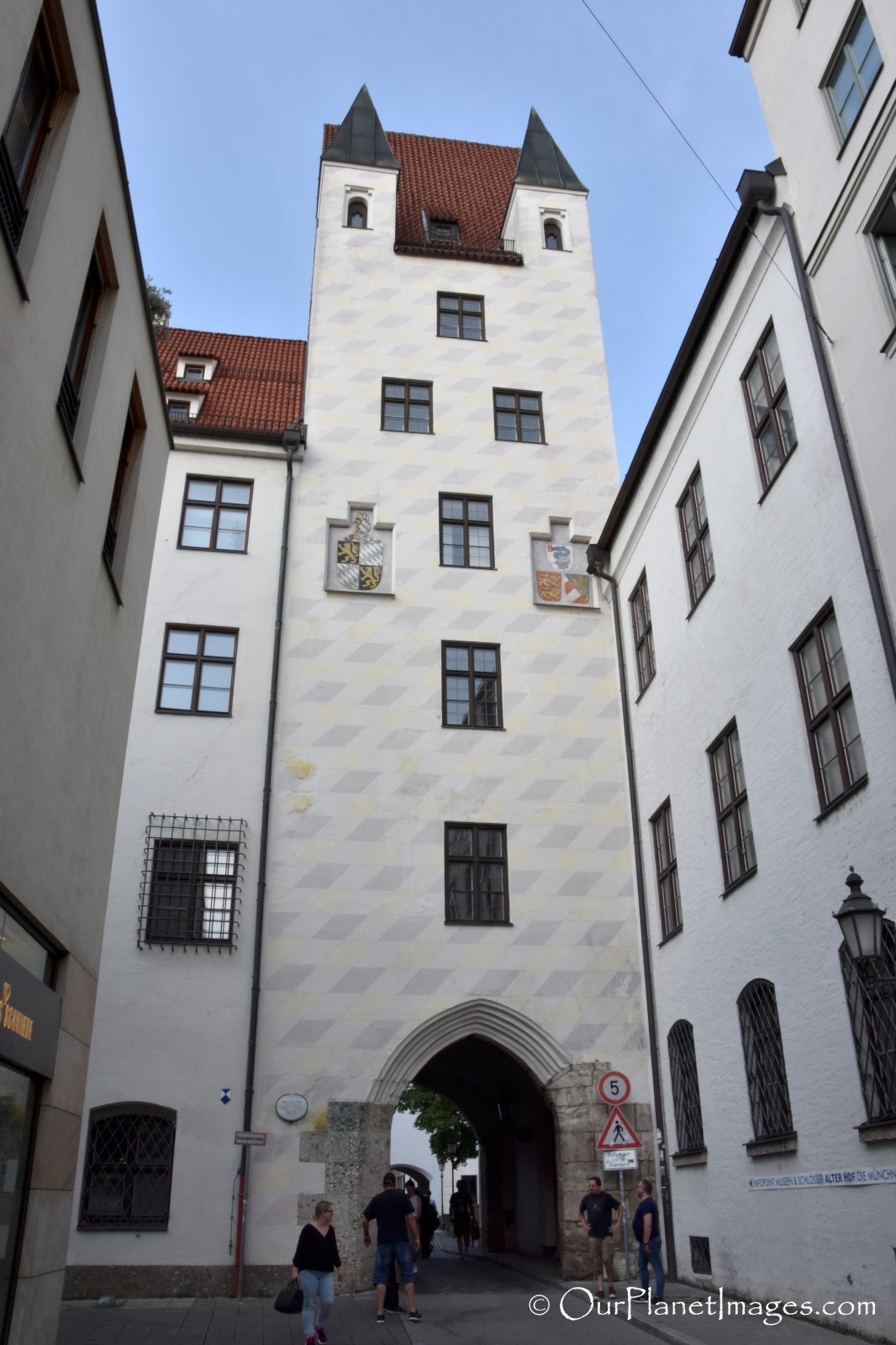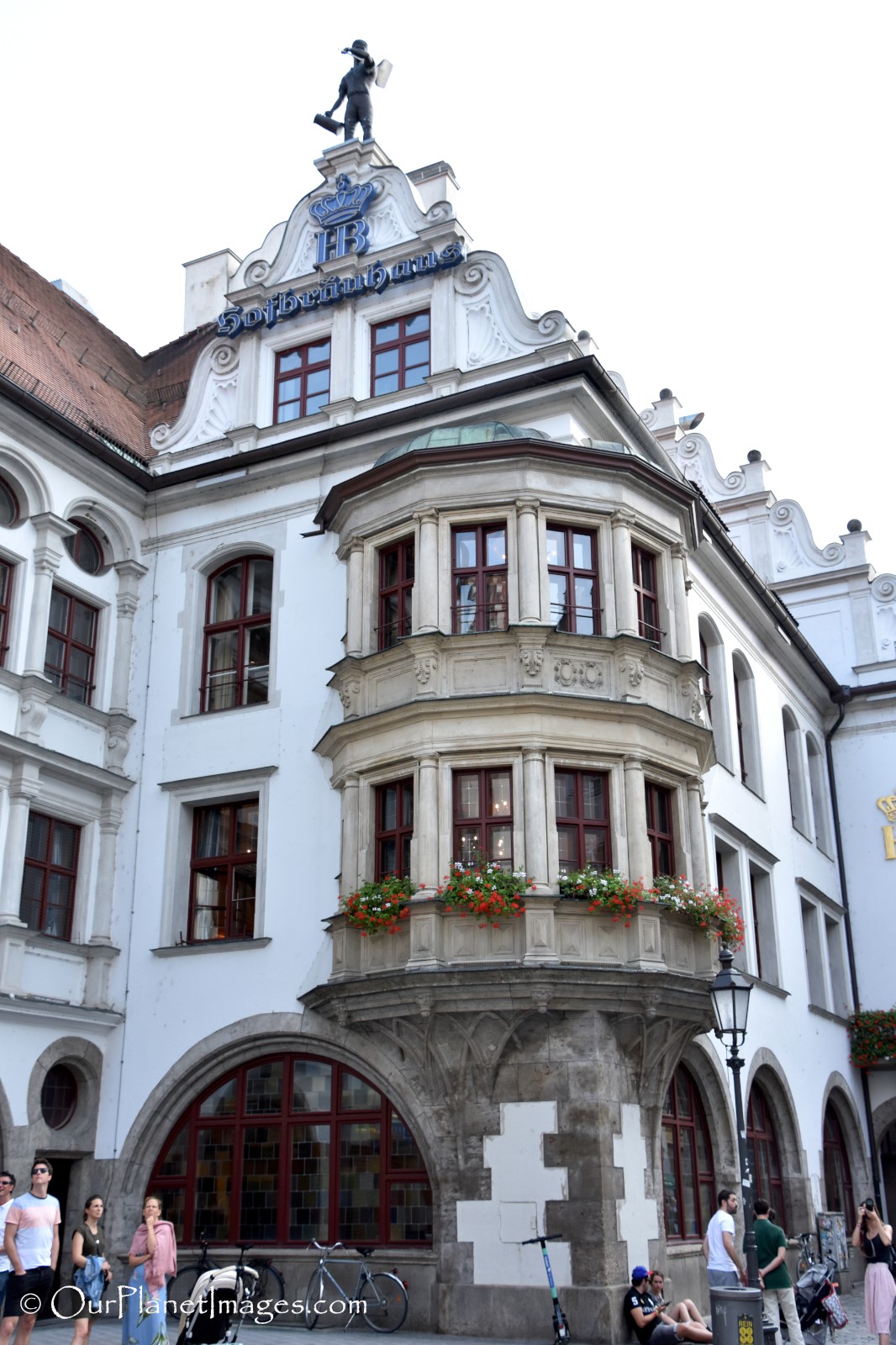 One of the most iconic buildings is the Old Town Hall that is located on Marienplatz which is the most popular plaza in old town. It was originally built in the 15th century but was destroyed twice and the current building was restored after World War II.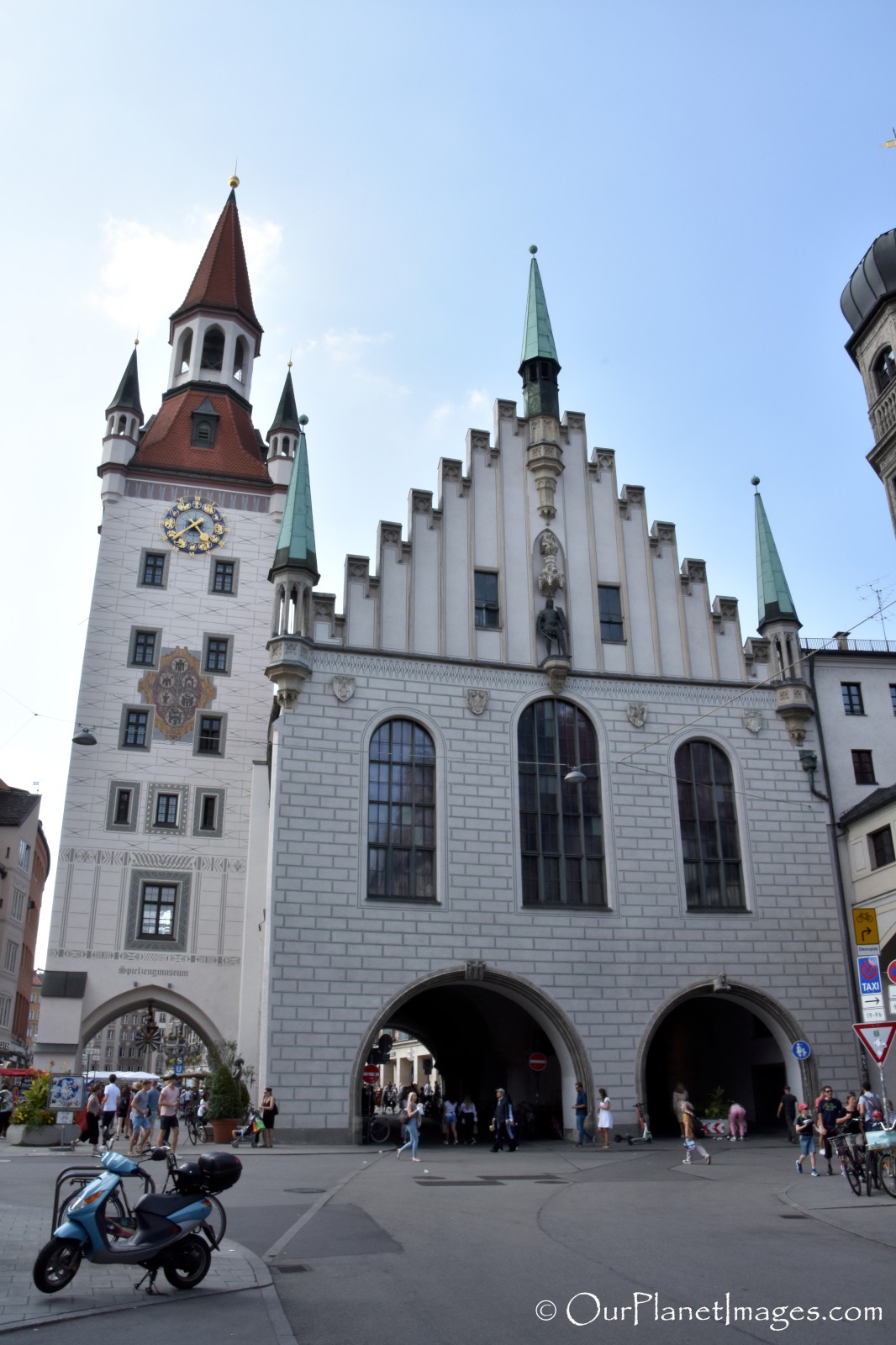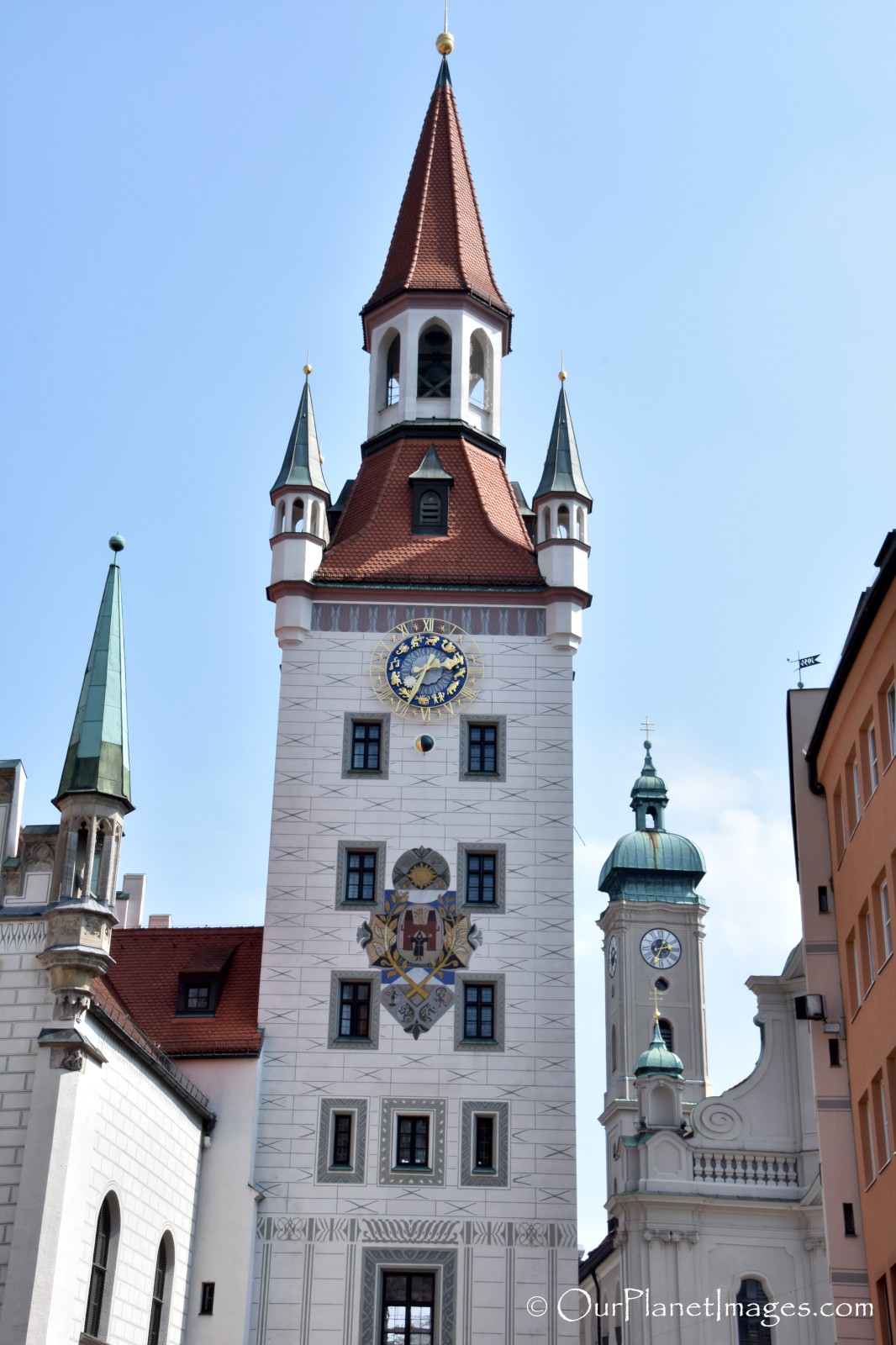 Churches
There are many churches in the old town but three of them caught my attention for different reasons. St. Michael's Church almost doesn't look like a church on the outside but I liked the unique white statues in front of red recessed show cases.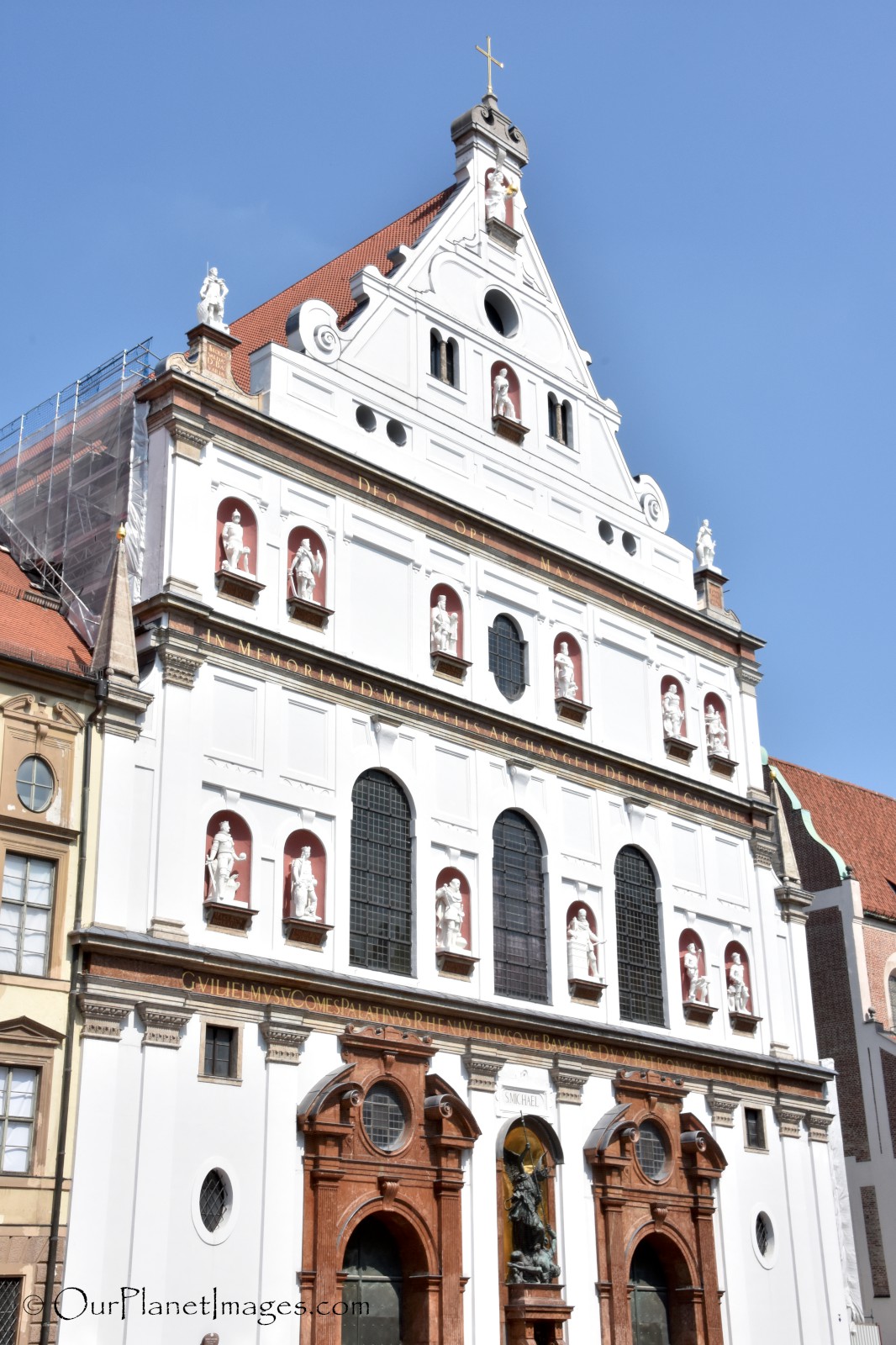 St. Peters Church has a beautiful clock tower that allows visitors to climb the 306 steps to get a bird's eye view of the city.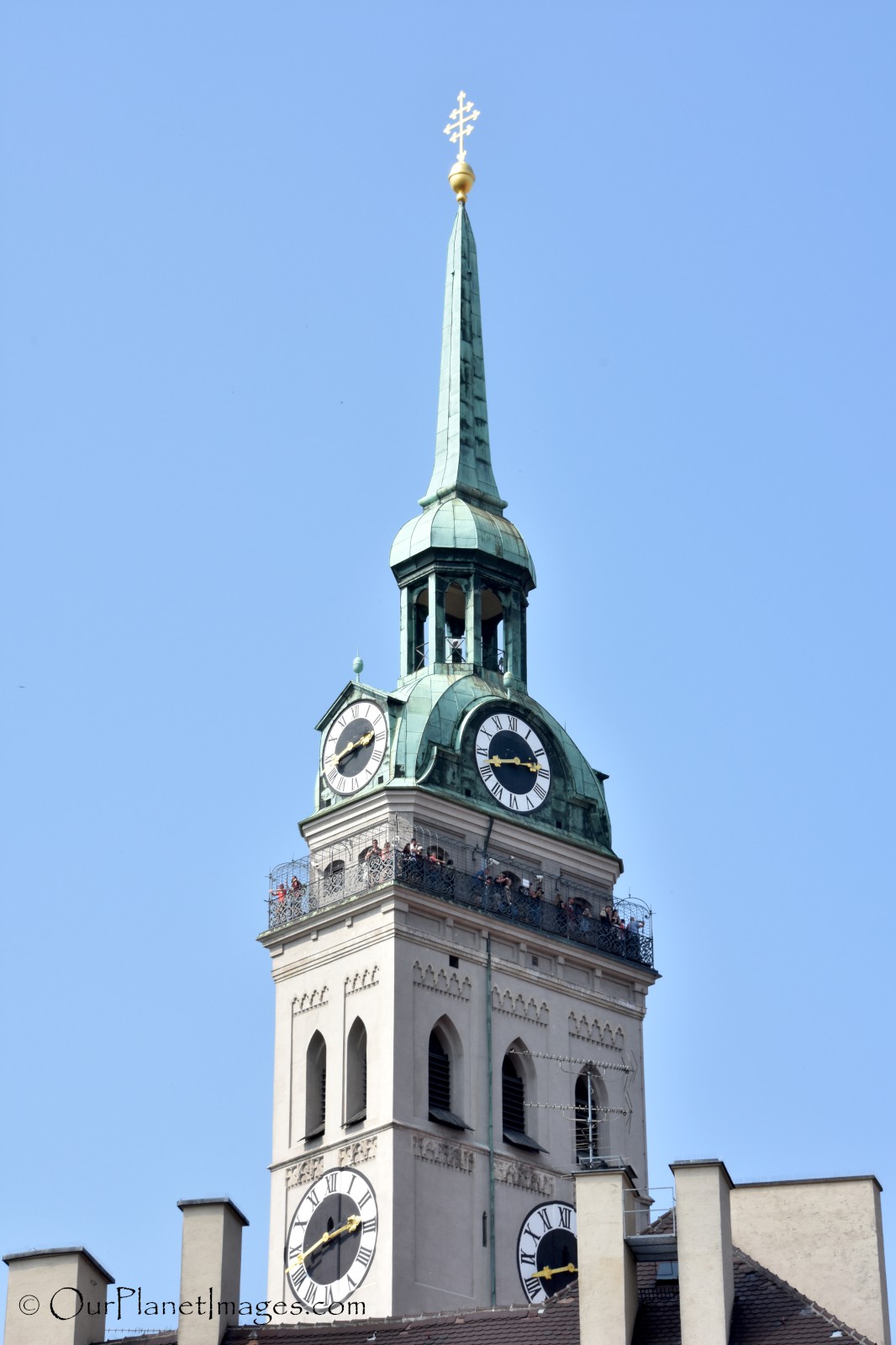 The Munich Cathedral was built in 1488 but the churches most defining feature are the 325 feet high twin towers that are capped with green domes.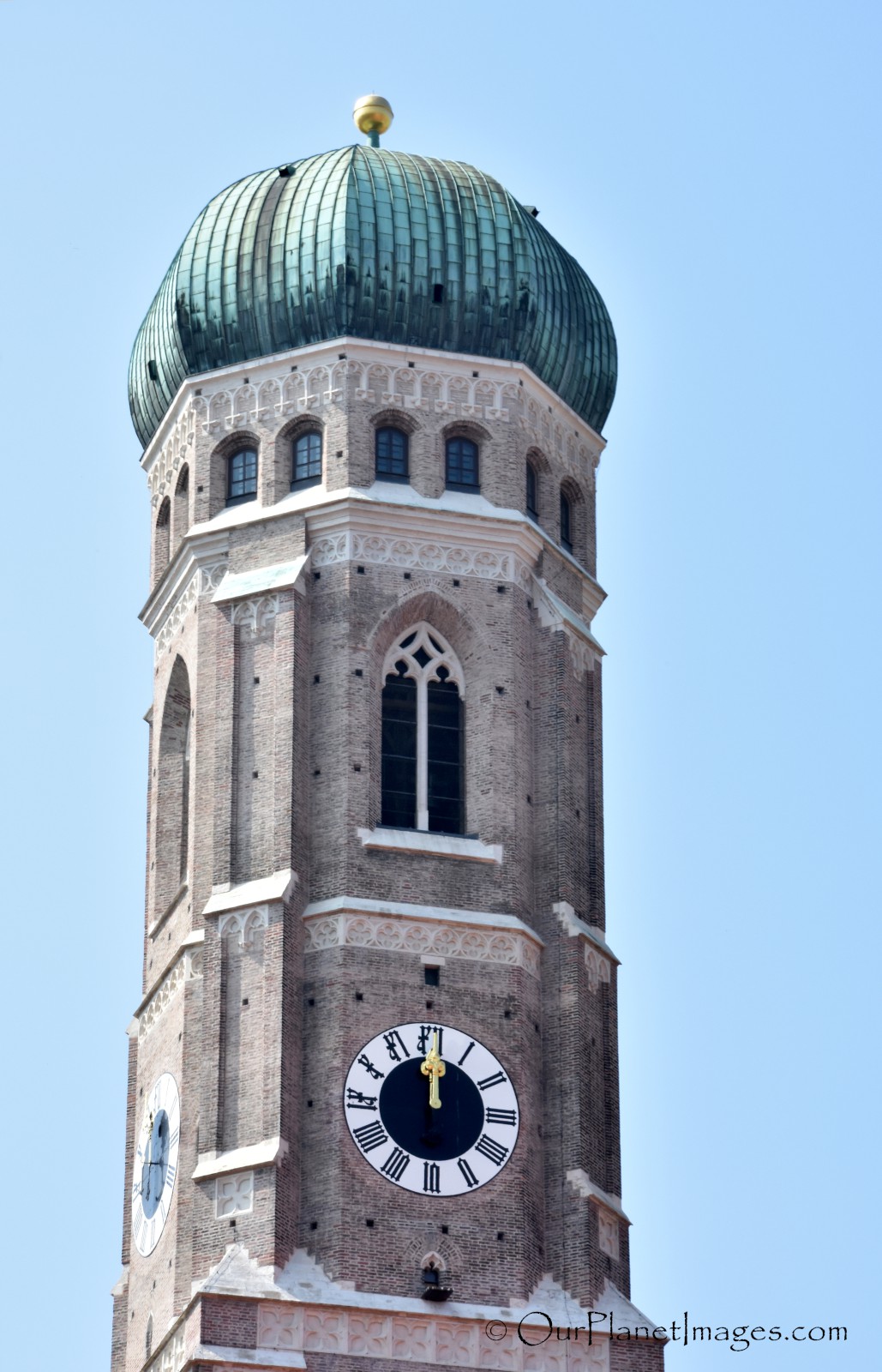 Many old cities were protected with city walls and the Karlovy Gate in Old Town Munich marks the western border of the historic old town of Munich.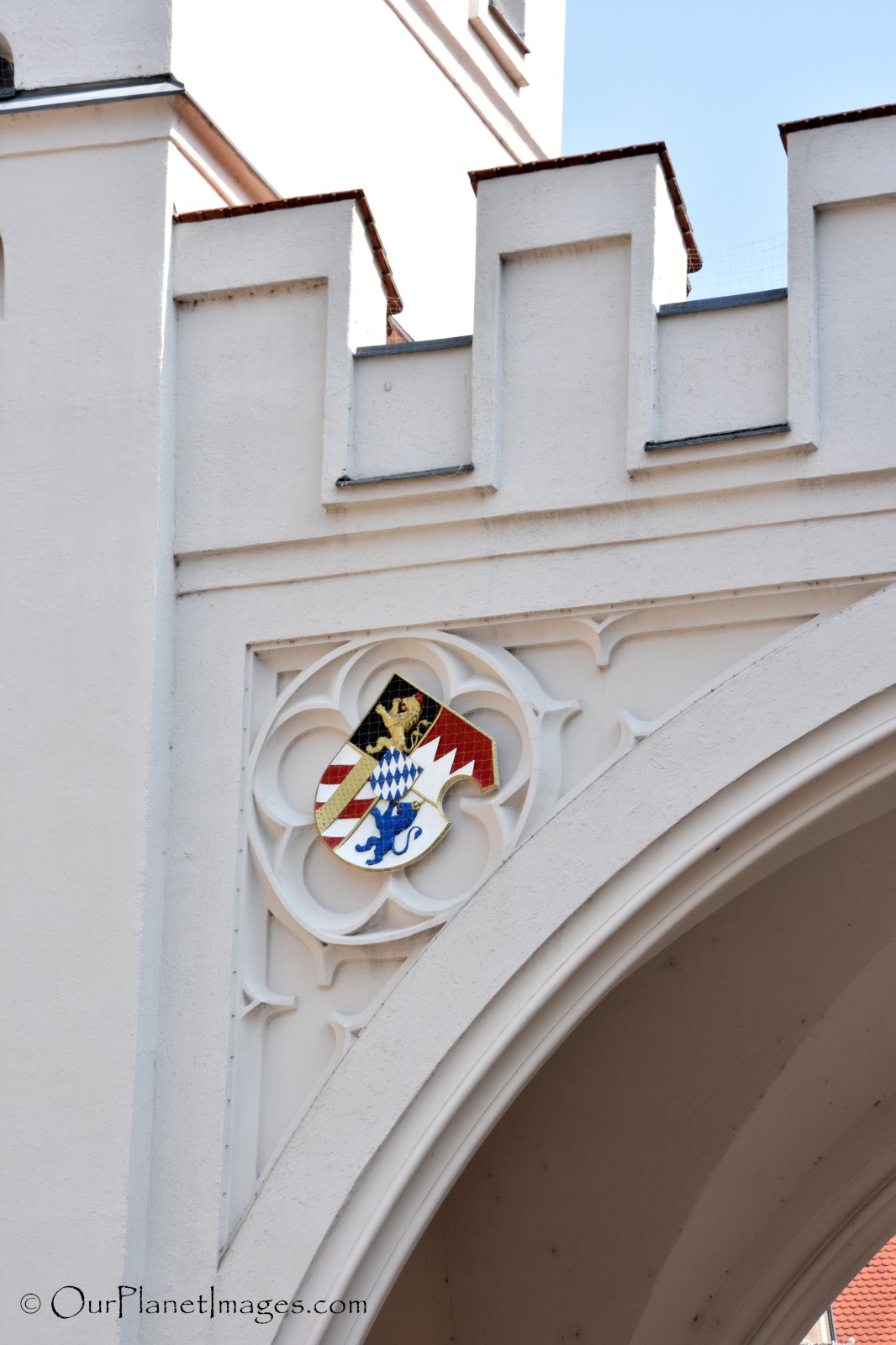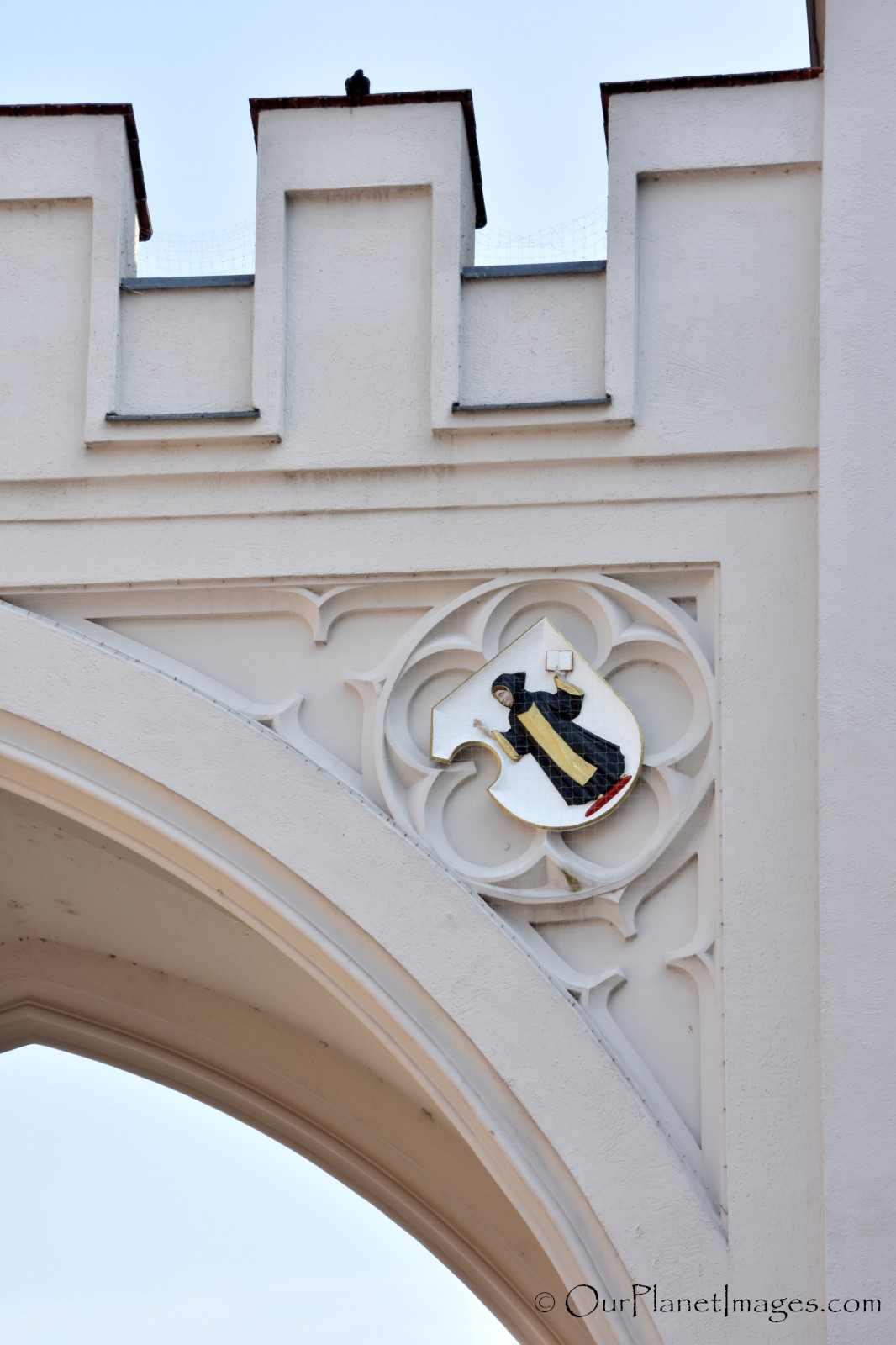 When the weather is nice I always enjoy eating alfresco. Old Town Munich has lots of places to sit outside and have a nice meal while enjoy the charm of being in the city.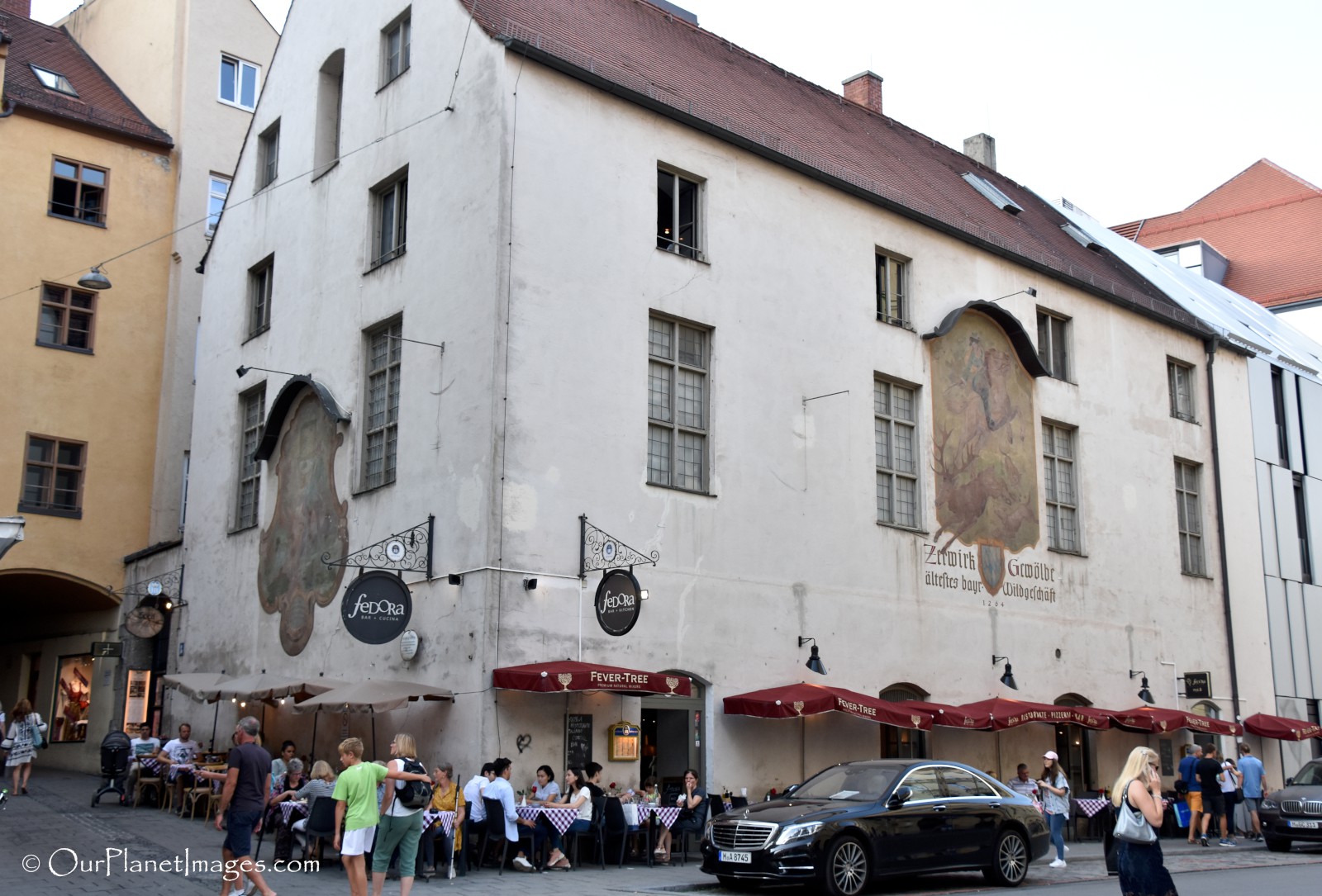 Beyond the Obvious
In a place like Old Town Munich it is easy to be consumed with the charming architecture and the enchanting environment but I always like to take a closer look at things many travel writers either overlook or just don't mention.
One of the items that caught my attention were the prominent doors on many buildings. Three of the doors that I liked the most are shown below.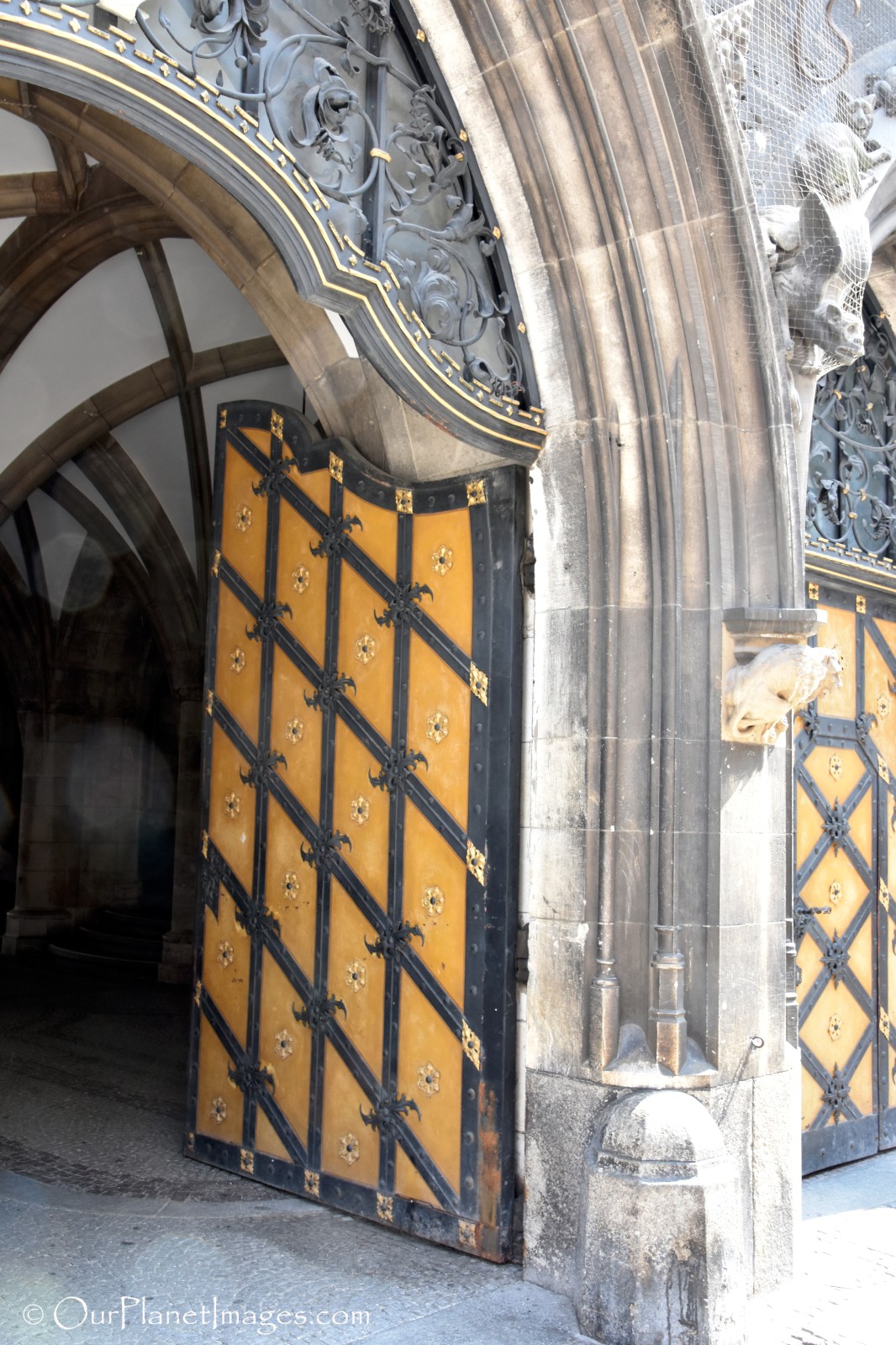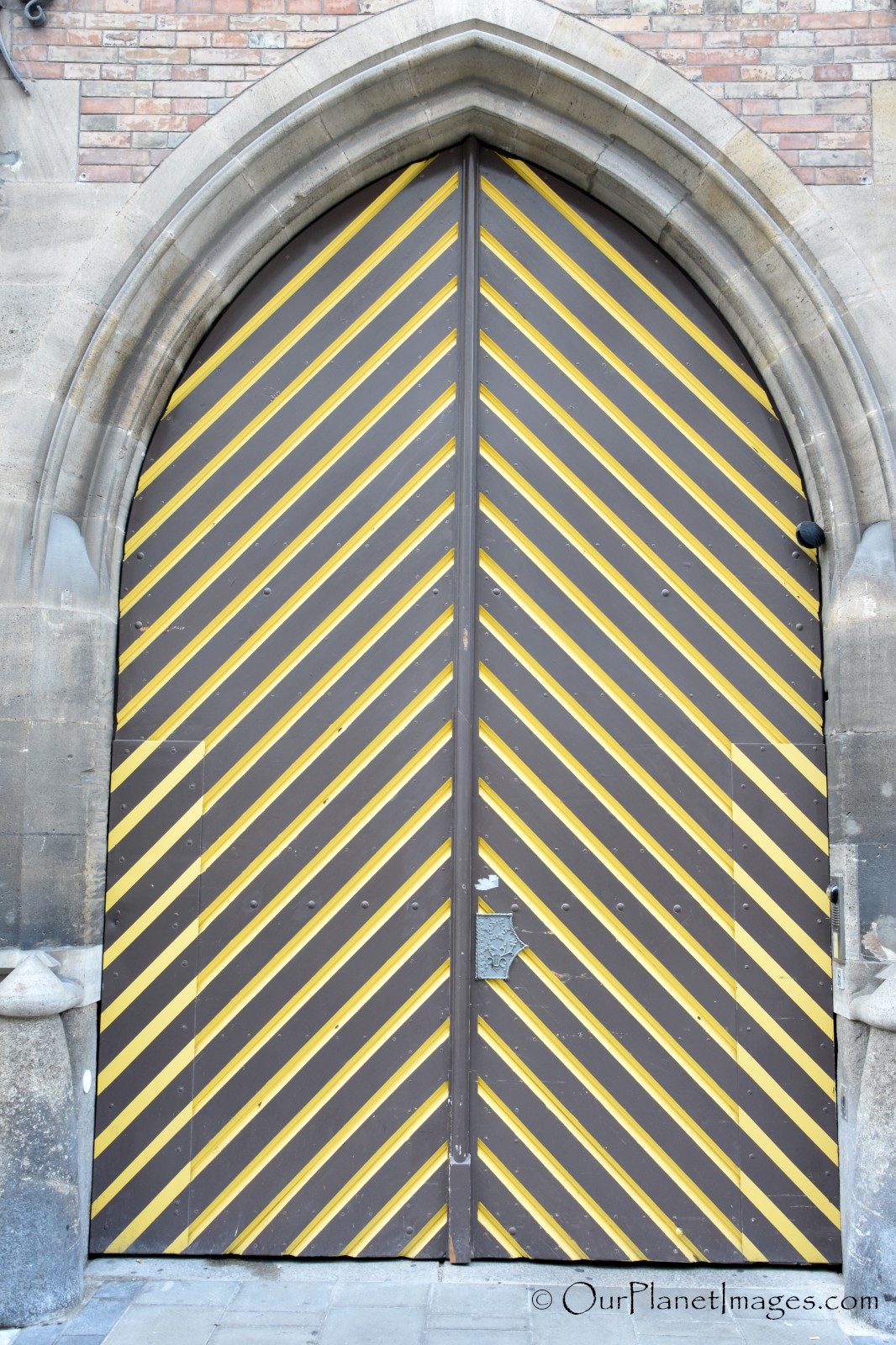 I always like fountains and they don't have to be large or a memorial to something meaningful to be enjoyable. This sunken fountain is not large or a memorial but it is a popular place for people to sit and enjoy the sound of running water.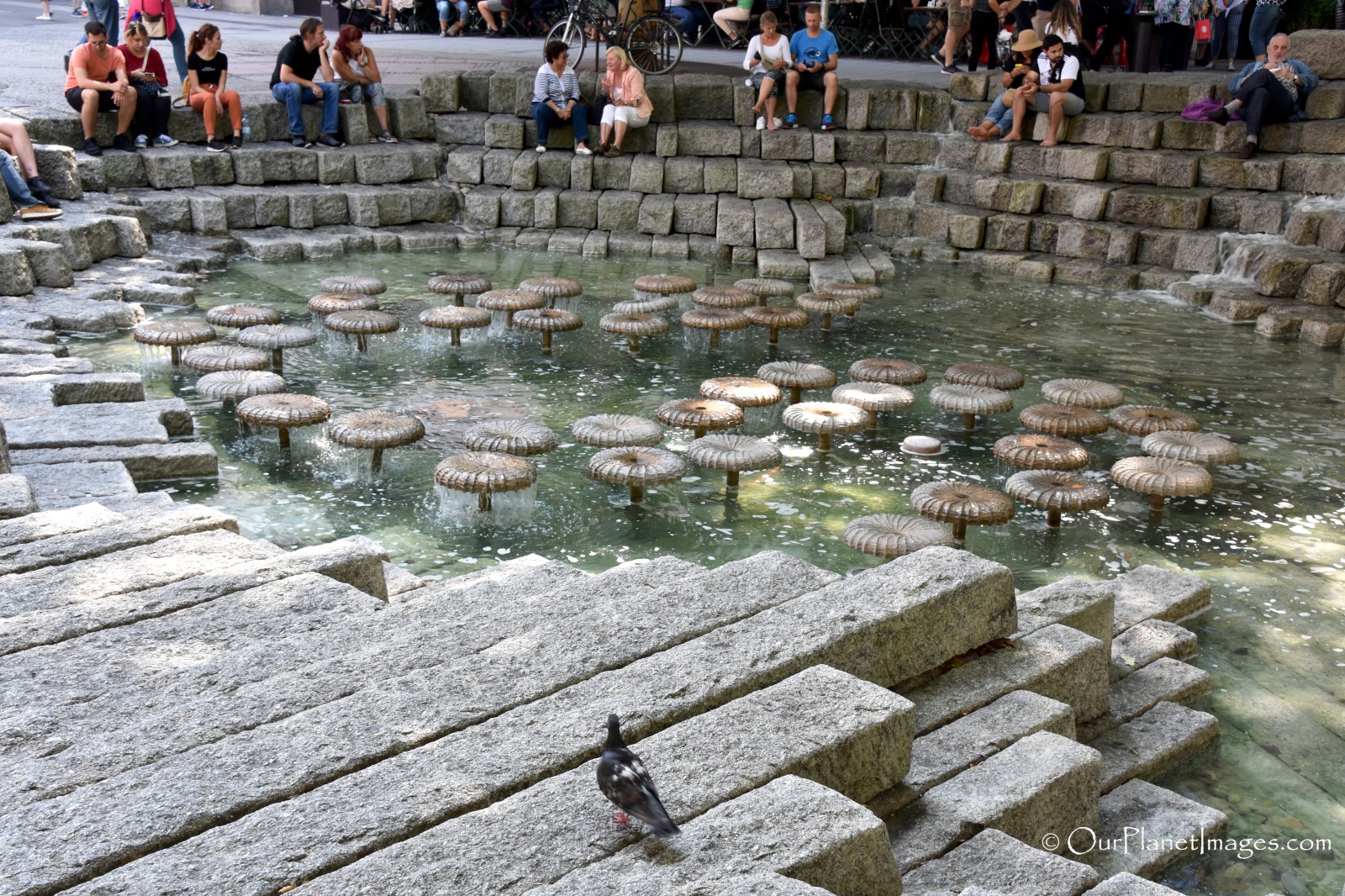 Spending the day in Old Town Munich gave me the feeling of being in an environment that reflected the German culture of the past. Many of the buildings retained the architecture from the time period of their original construction and there are plenty of restaurants with outdoor dining that makes eating lunch or dinner a special experience.
Old Town Munich is a beautiful area within Munich that is full of charm. It is a place where there is so much to see that it is easy to get sensory overload but make sure to enjoy the little things just as much as the major attractions.