Melbourne, Australia is known for being Australia's cultural capital and is one of the best cities in the world to view street art but the Melbourne CBD (central business district) has many other things to see other than its street art.
Melbourne Architecture
The architecture in the Melbourne Central Business District is a combination of historic and modern. Sometimes the two different styles are side-by-side. One of the most famous buildings in Melbourne is the Flinders Street Railway Stations which was built in 1854.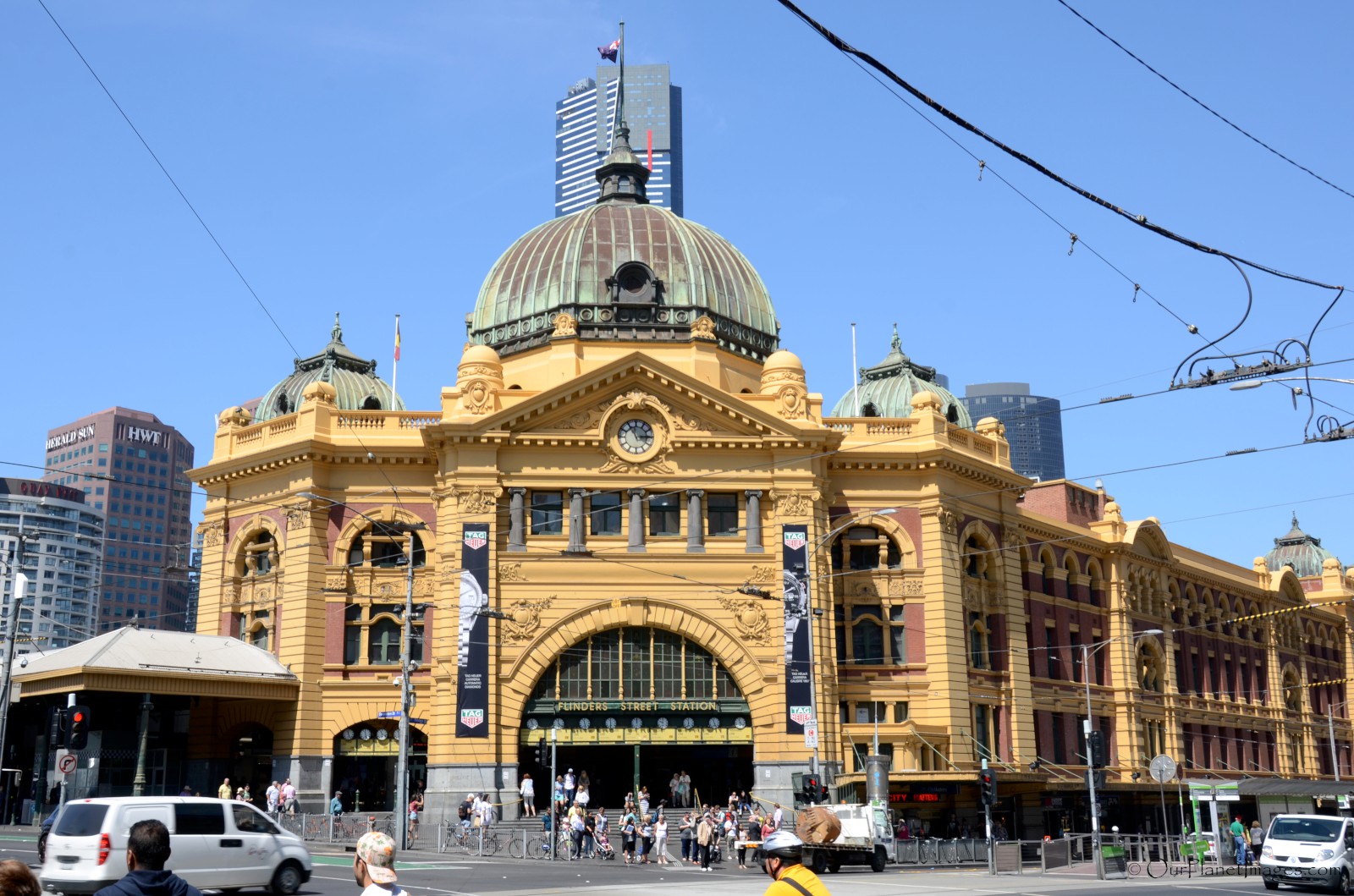 Across the street is Fed Square which is a contemporary public space that features an open amphitheater capable of holding up to 15,000 people.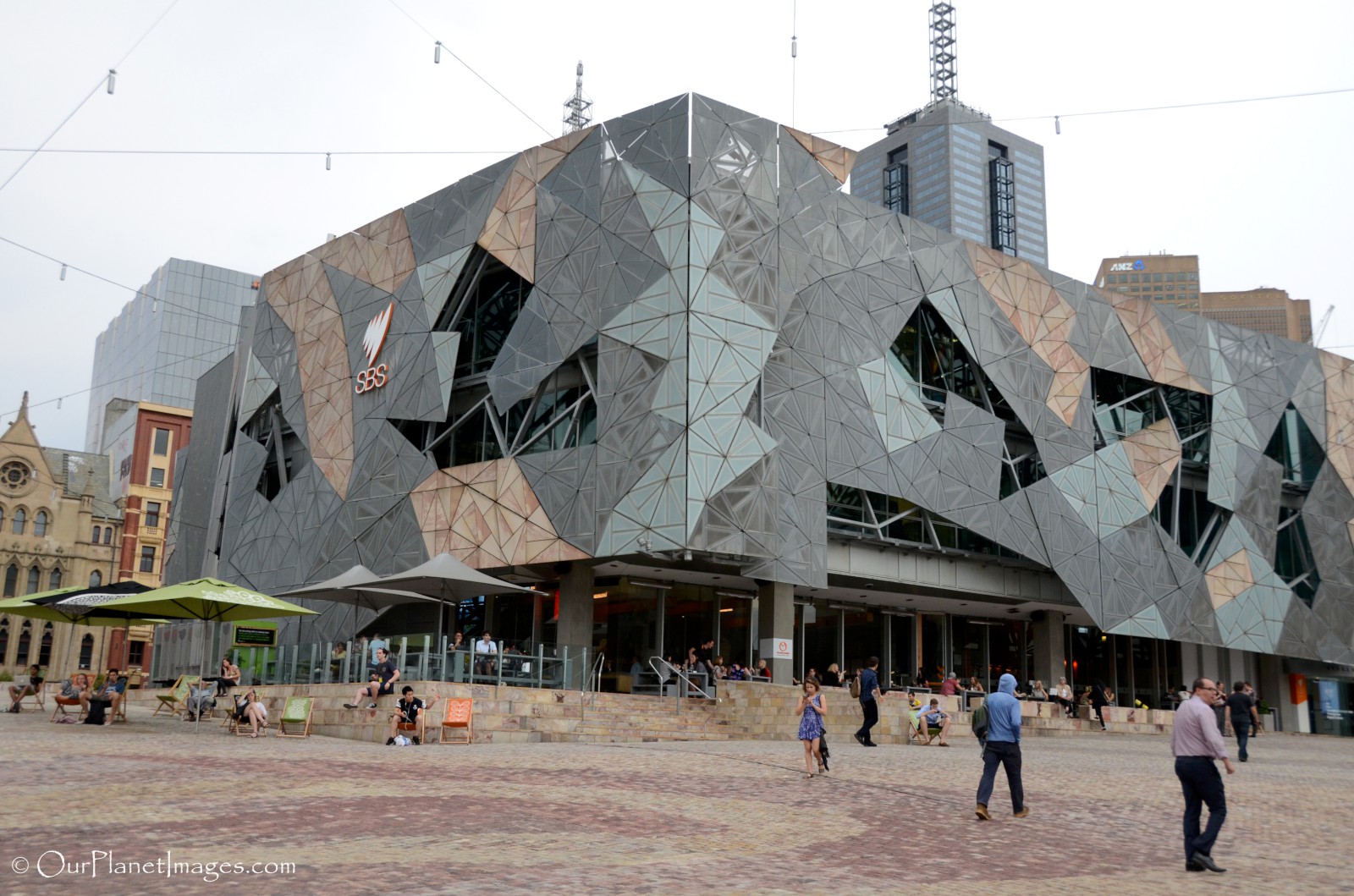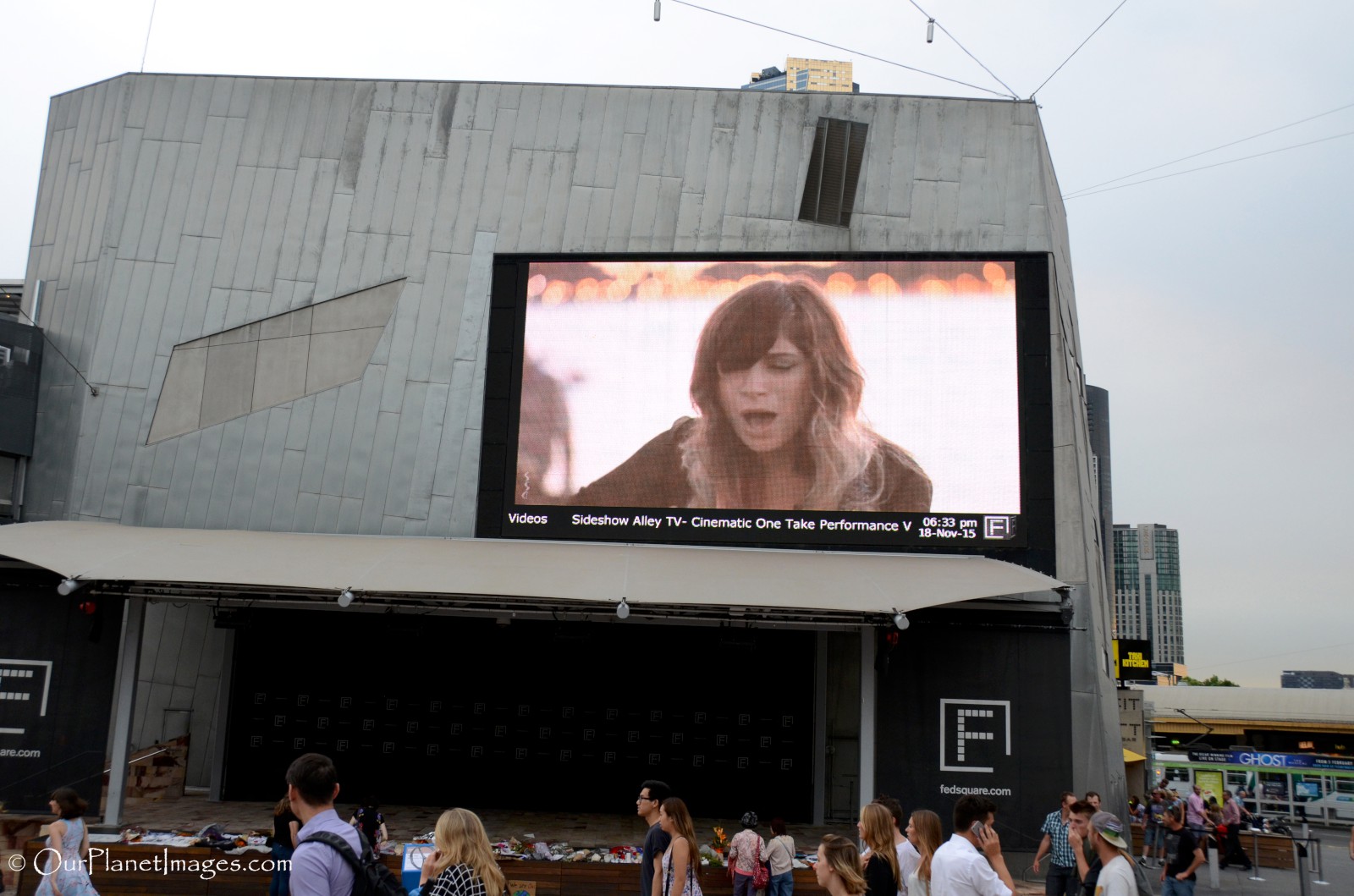 Next to the railway station is the iconic Forum Melbourne building that was built in 1929 as a movie theater and has been remodeled into a multifunctional live entertainment venues.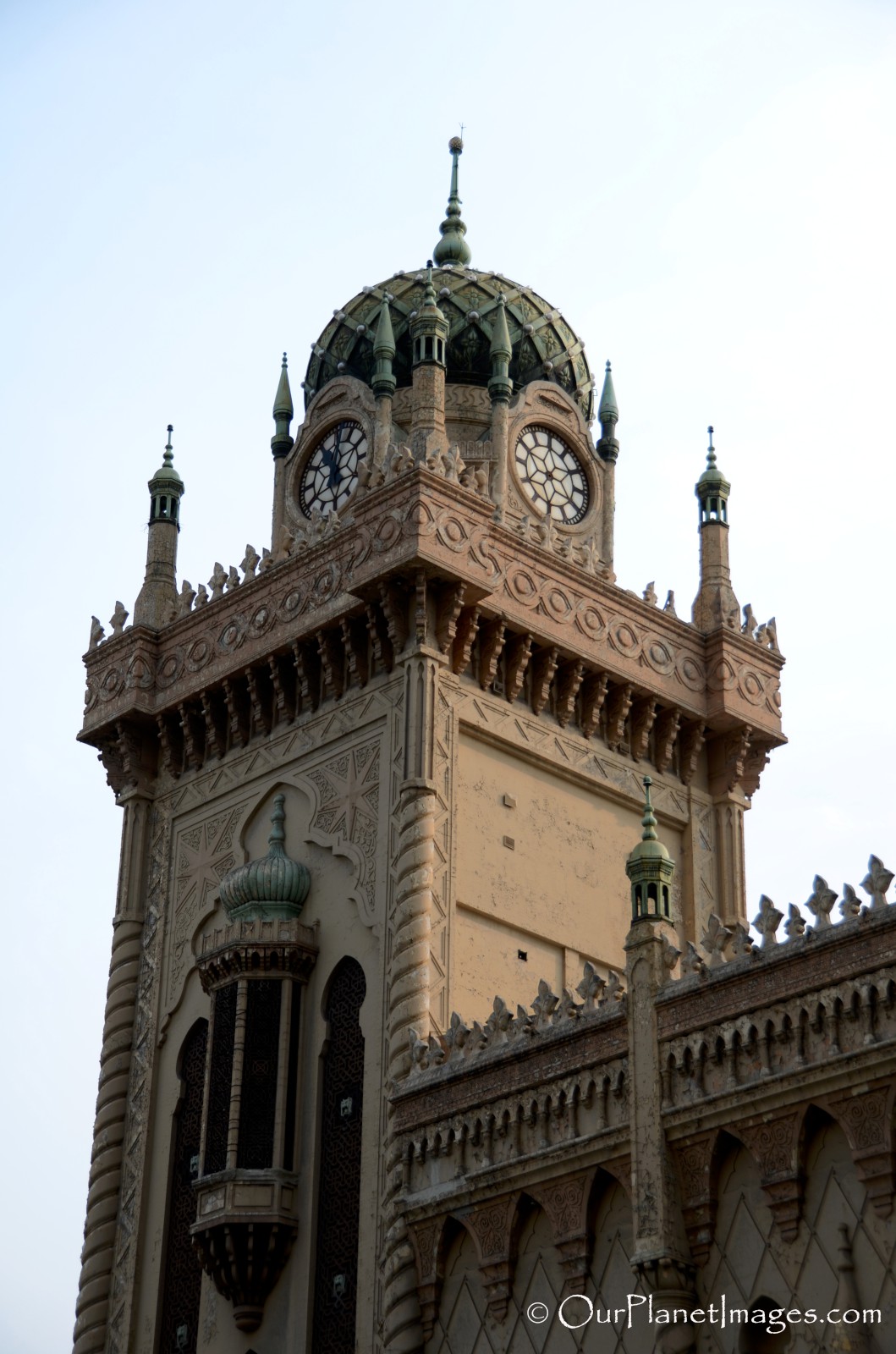 One of the most interesting buildings is a build inside a building. The Shot Factory Building (a 50 meter Tower) was built in 1889 and is 9 stories high with 327 steps to the top. The historic building was saved from demolition when it was incorporated into Melbourne Central complex (Mall). The building sits underneath an 84 meter high conical glass roof.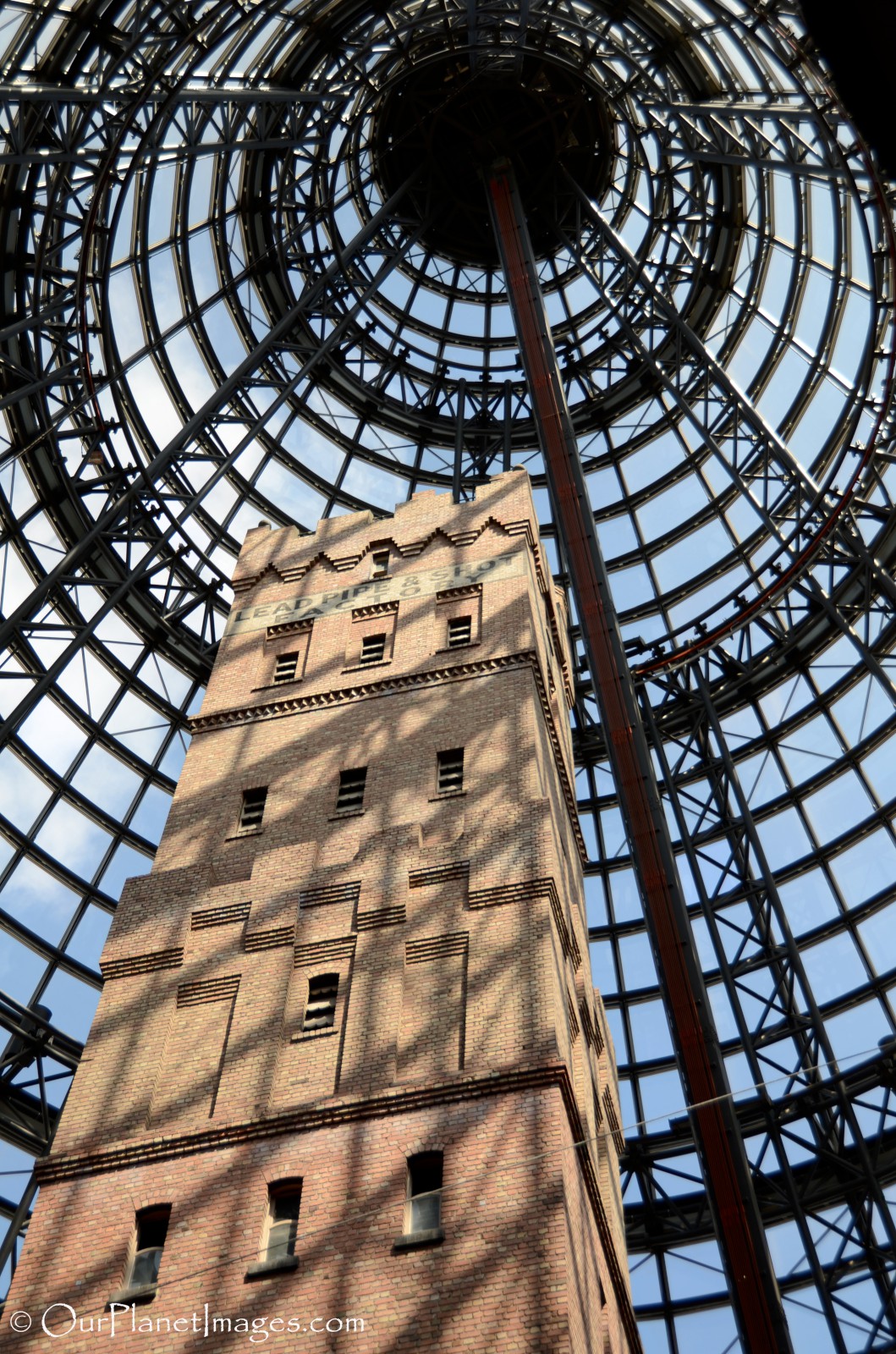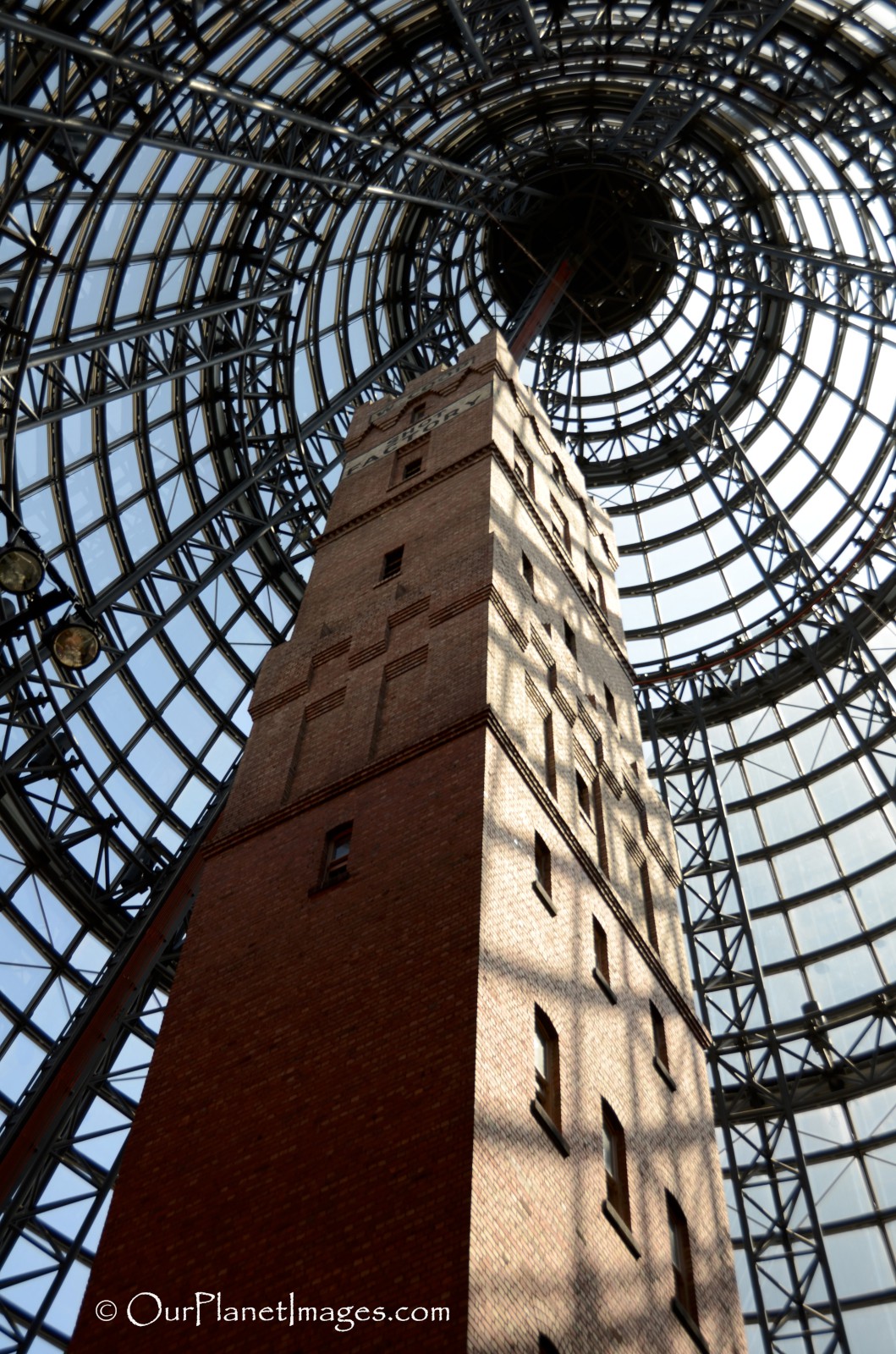 Sculptures
Other than the architecture there are several interesting sculptures located around the CBD. Some of the sculptures that I liked are shown in the following photos.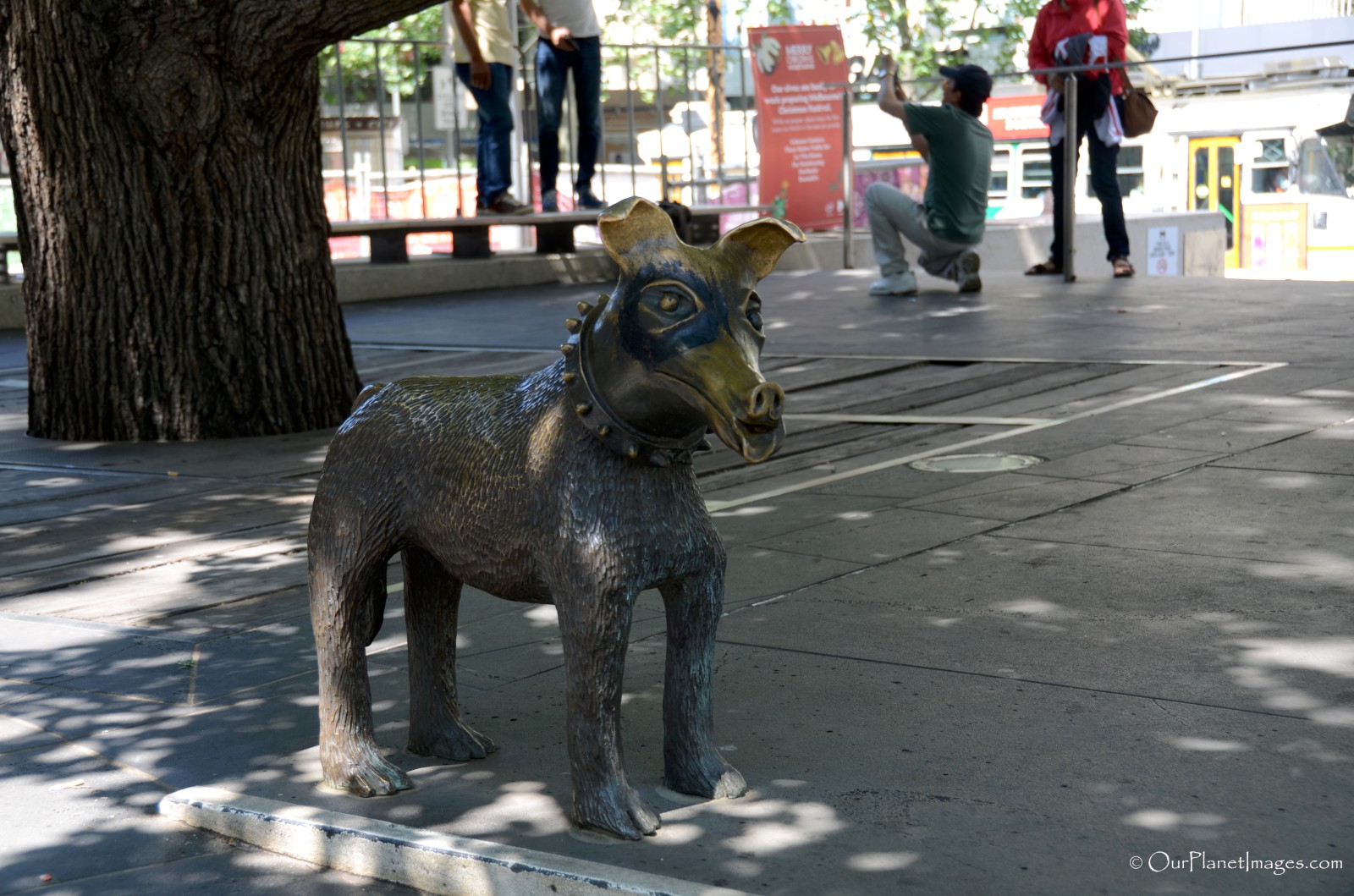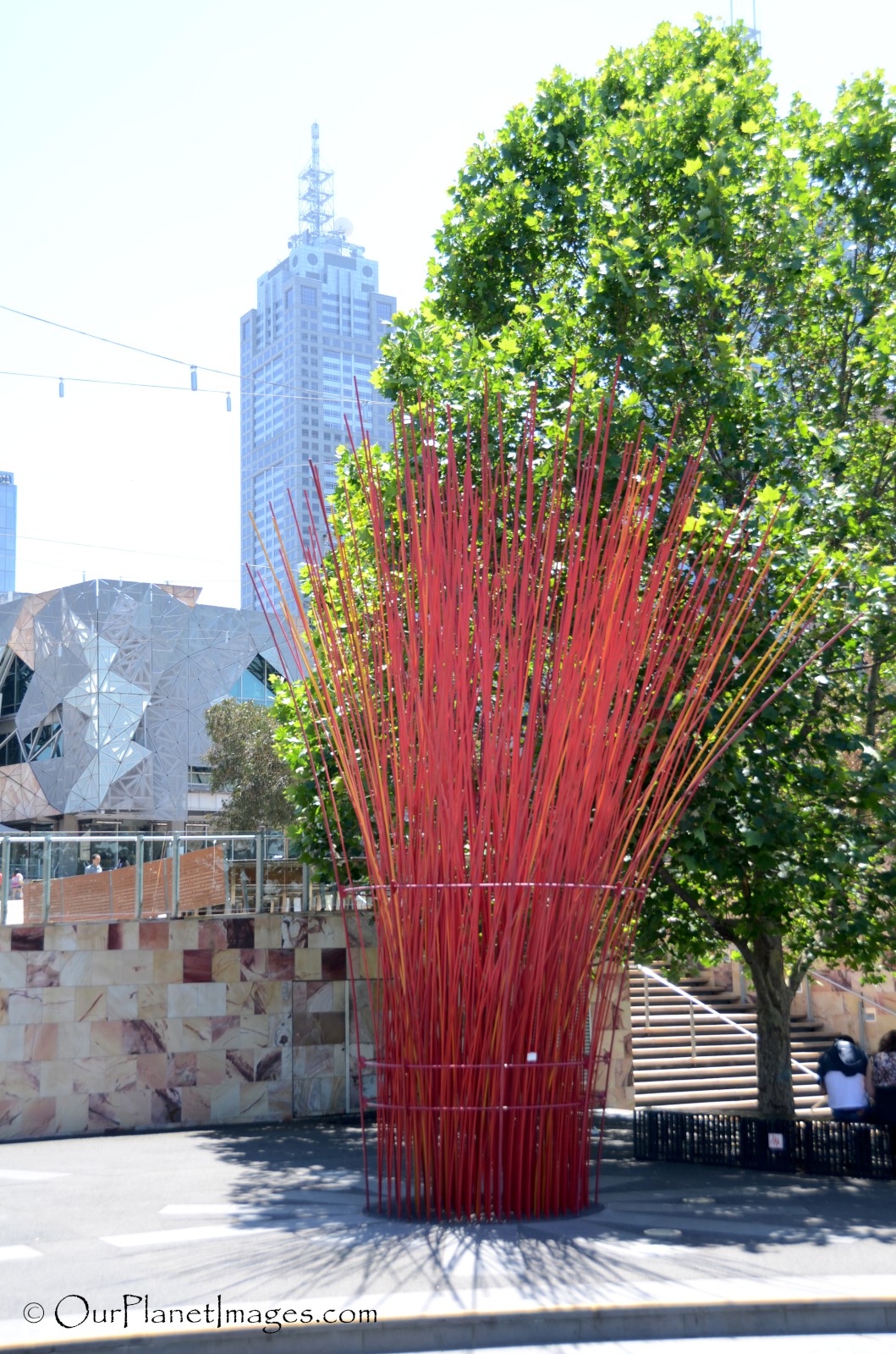 My favorite sculpture in Melbourne is the giant "Angle" sculpture. The sculpture has three-legs, is 10 meters tall and is covered from head to toe with over 4000 individually hand painted ceramic tiles. The colorful images created with the tiles are reminiscent of Picasso's art.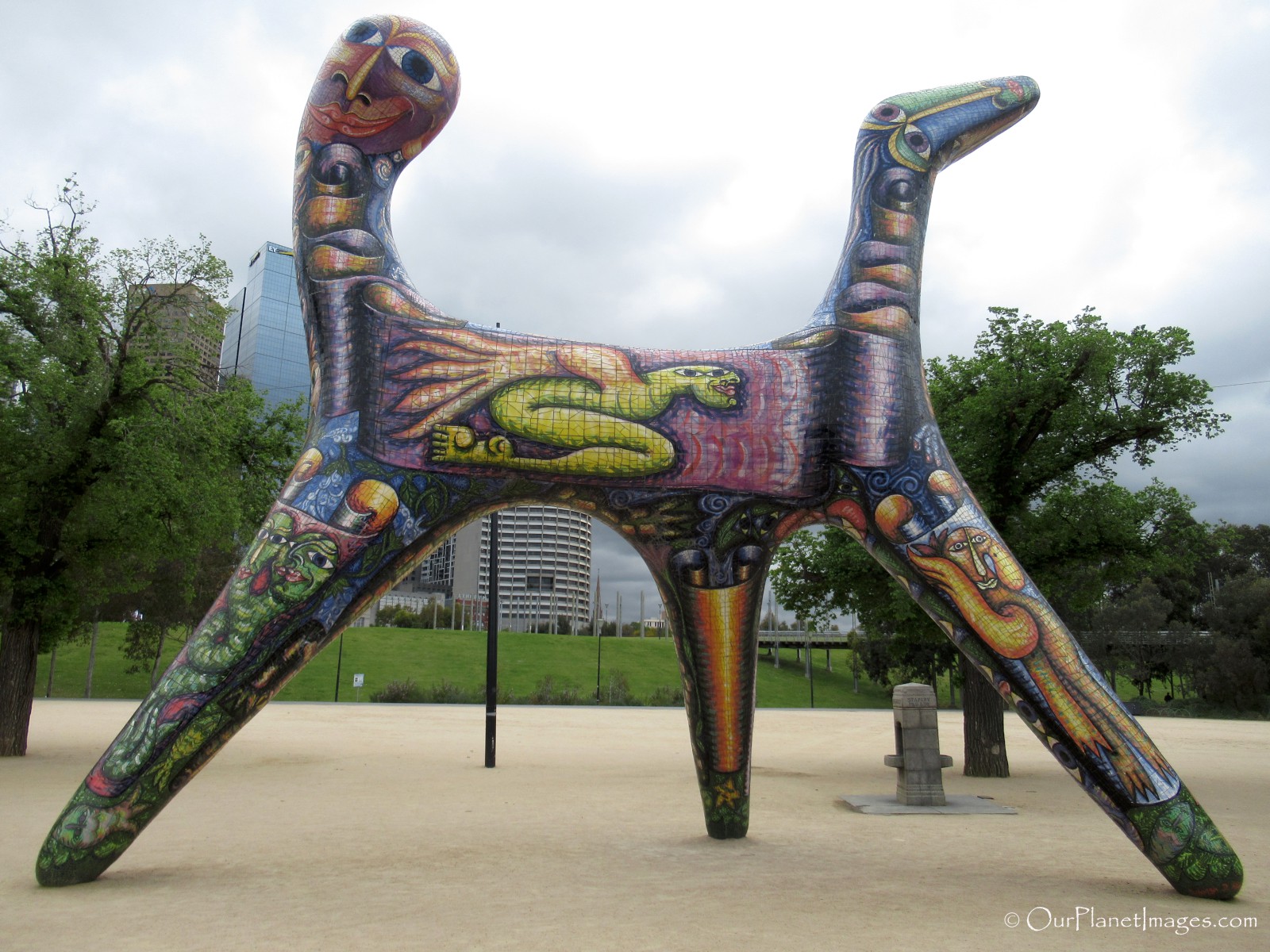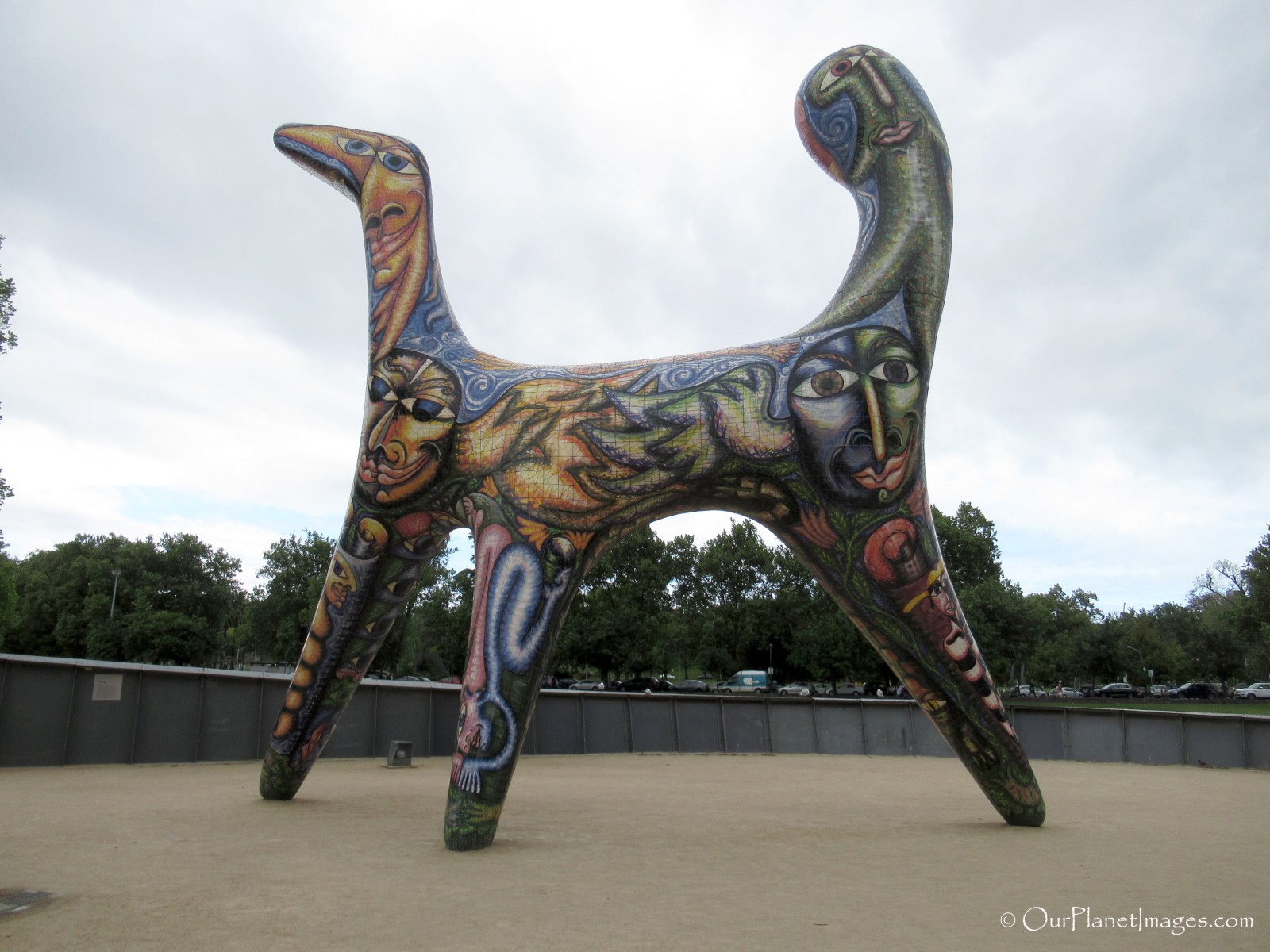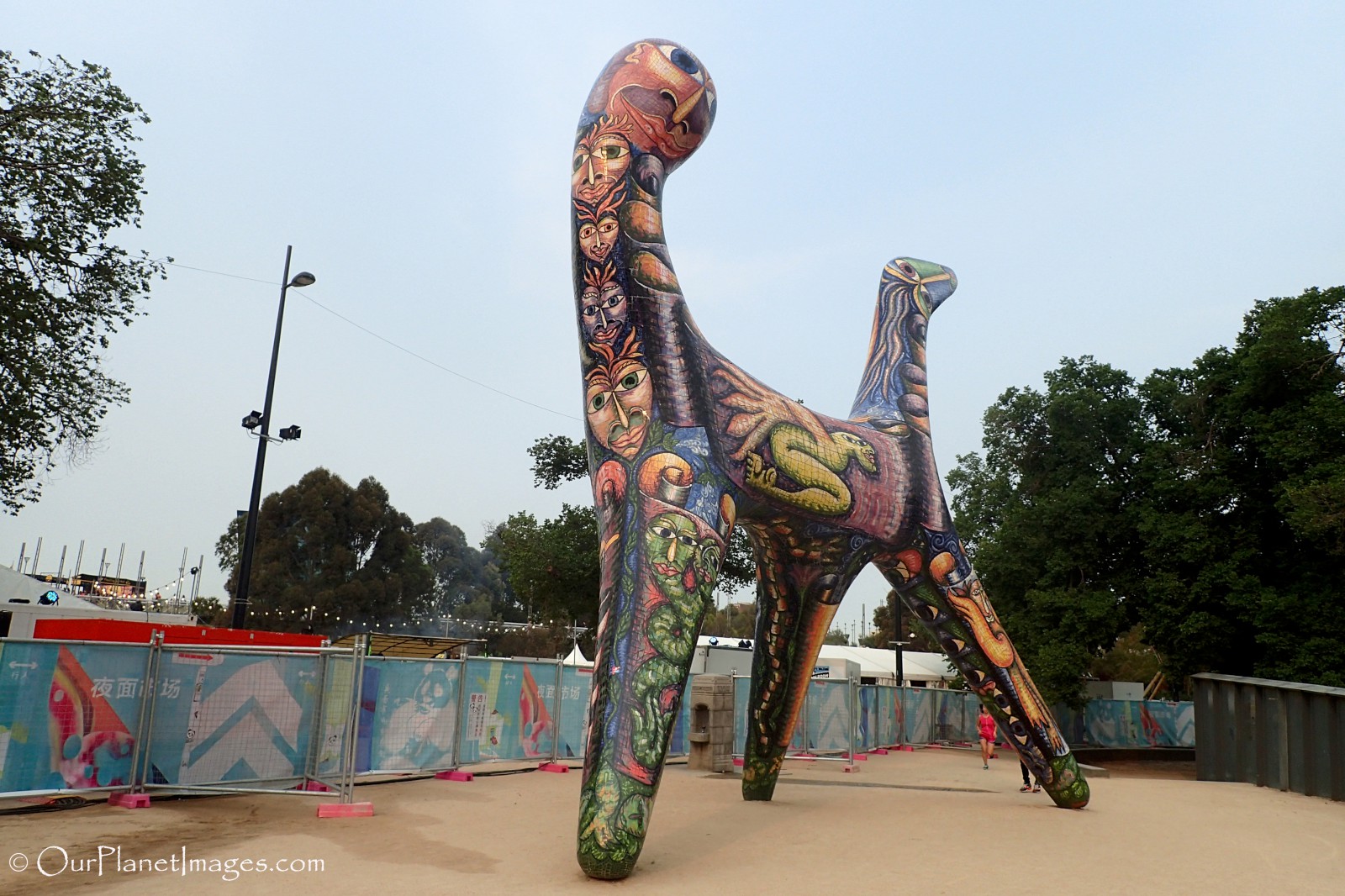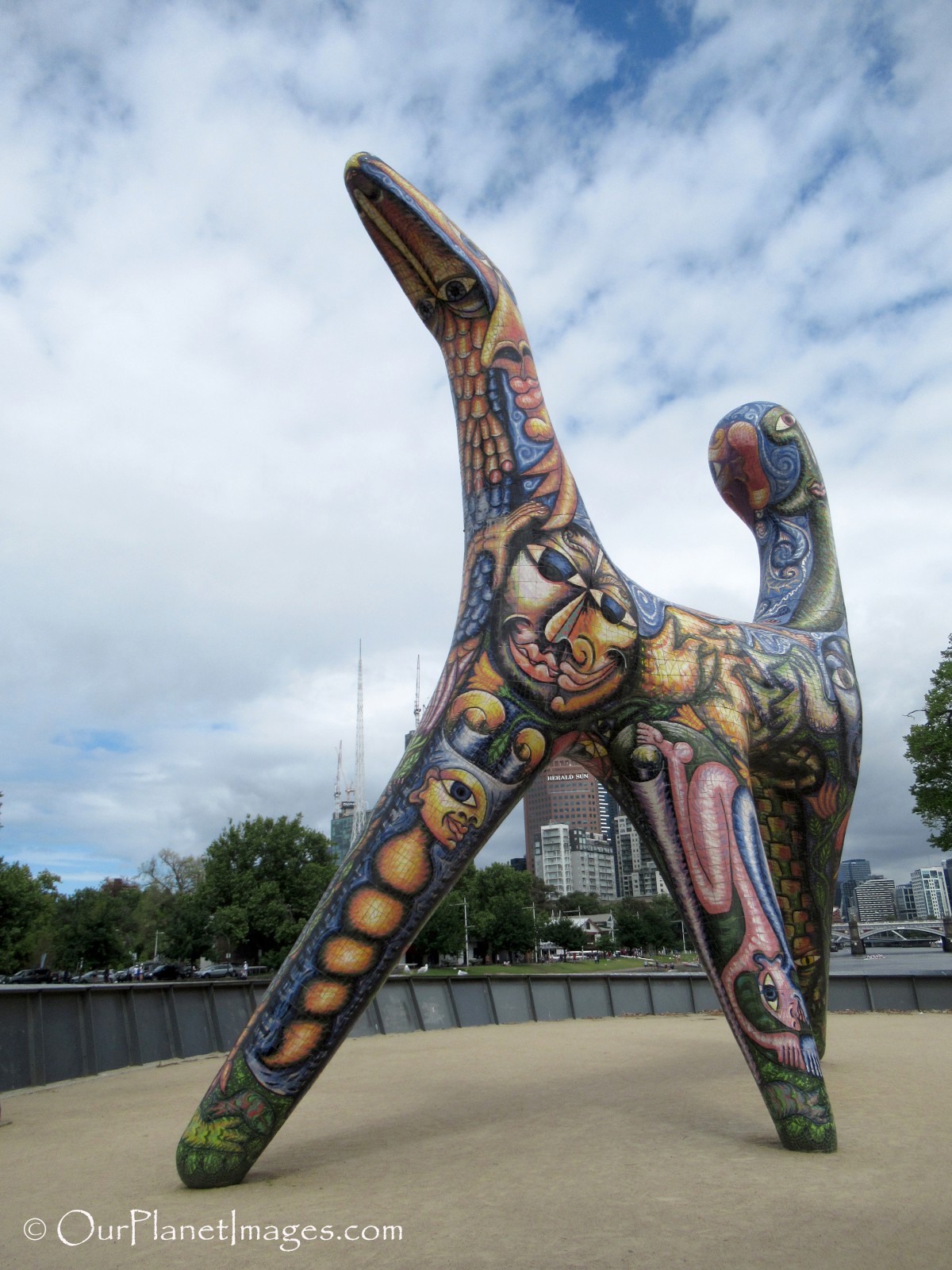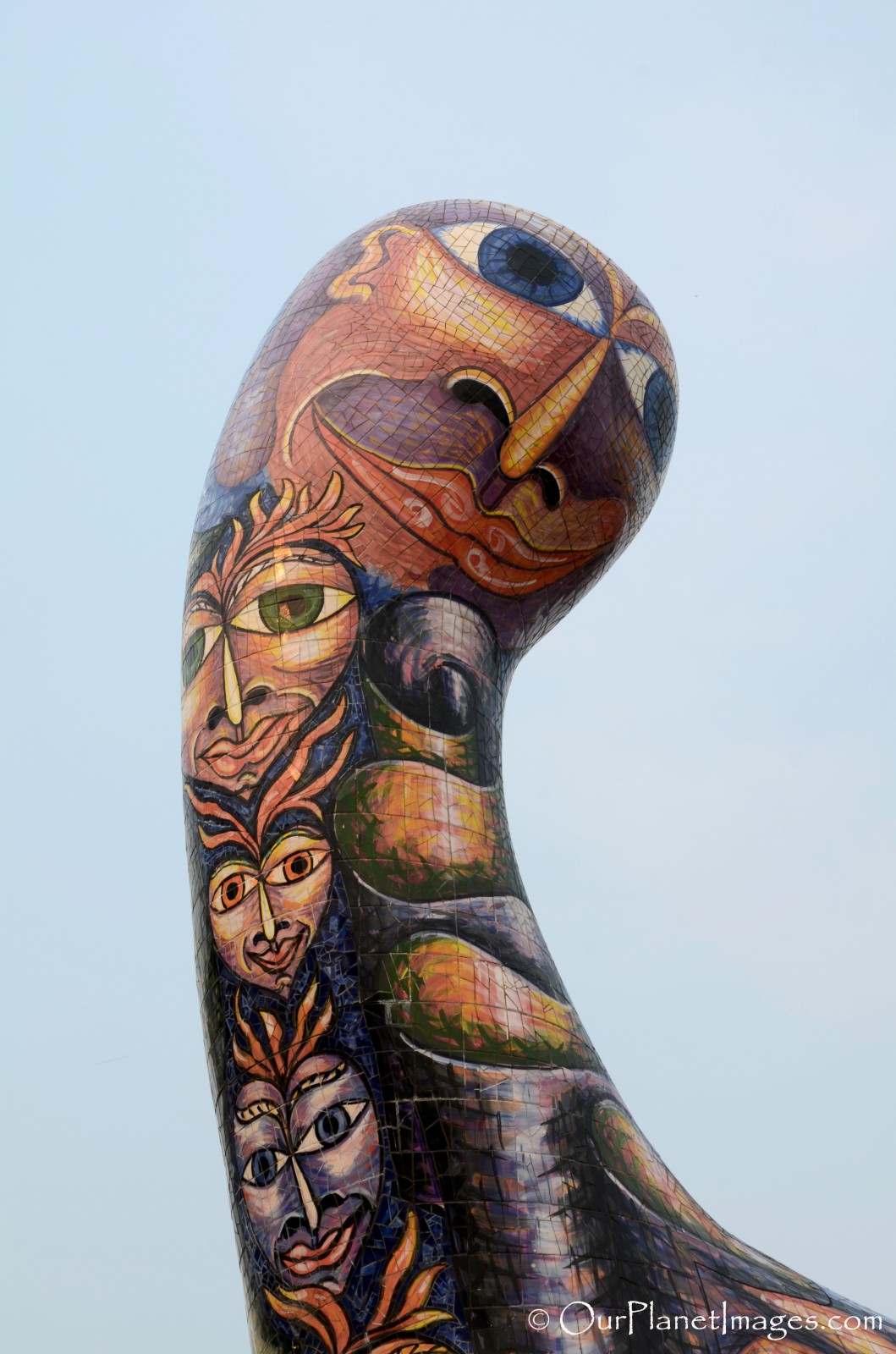 Other sculptures that I like in Melbourne are featured in my post on the Yarra River. A link to this post is at the bottom of this post.
Melbourne is Australia's second most populated city and has a vibrant central business district. The city has a wealth of modern and cutting edge cultural activities but it has not forgotten its past cultural history which can be seen in its architecture.
There seems to be a never ending number of things to do in Melbourne. In addition to being a coastal city with public beaches, the city has many public green spaces, numerous museums and there is always a festival or sporting event taking place in the city.
I am a big fan of urban art and the Melbourne CBD is loaded with urban art. This post featured some sculptures but there is also urban art along the Yarra River and there is street art on many building which can be enjoyed on a walking tour. See the link below to check out my posts about the Yarra River and Melbourne's street art.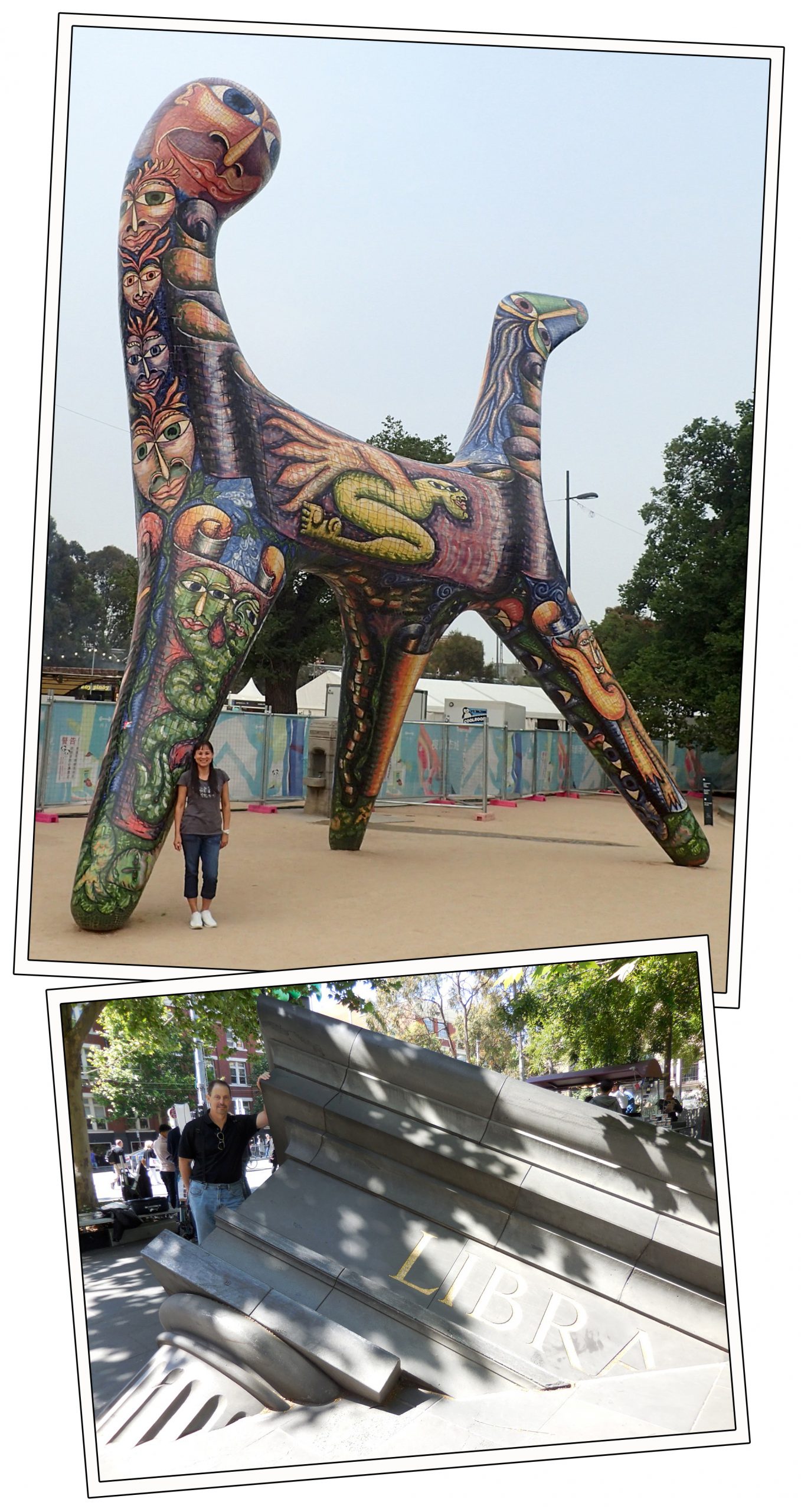 Sydney gets most of hype when people talk about Australia but Melbourne a lot to offer for visitors to enjoy!