Mykonos is a Greek island in the southern Aegean Sea that is southeast of Greece's mainland. The island has a population of approximately 10,000 residence and covers an area of about 85 square km with a peak elevation of 341 meters.
Mykonos Town
Mykonos Town is the largest town on the island and is where most of the population lives. The town is a classic Greek town that has predominantly whitewashed buildings and cobblestone streets with traditional Greek windmills set on top of the city's hill.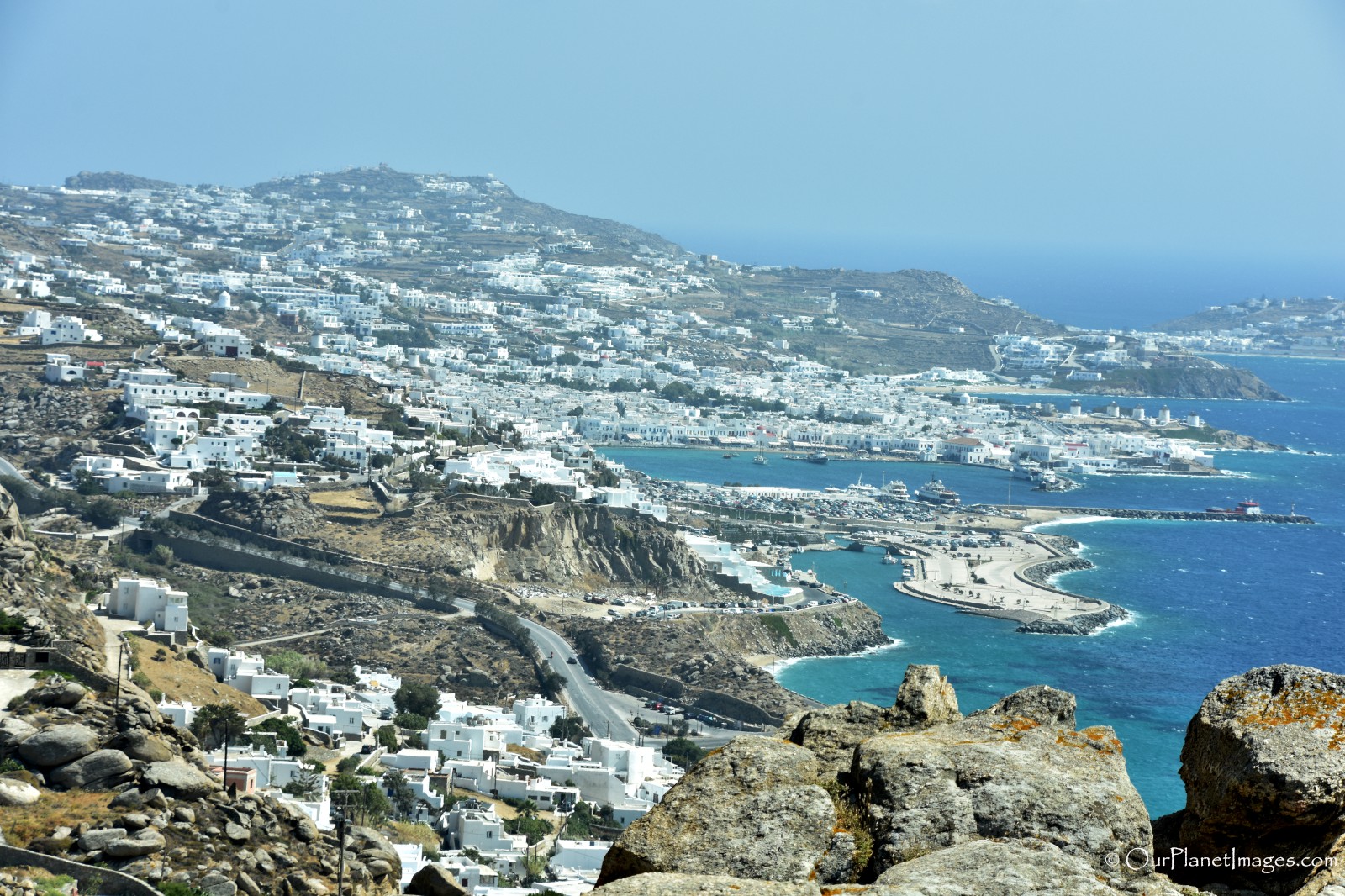 Whitewashed buildings and Cobblestone alleyways
The entire town of Mykonos has an overwhelming theme of white washed buildings with brightly colored doors and trim. The use of colorful accents on the buildings makes the town feel bright and lively.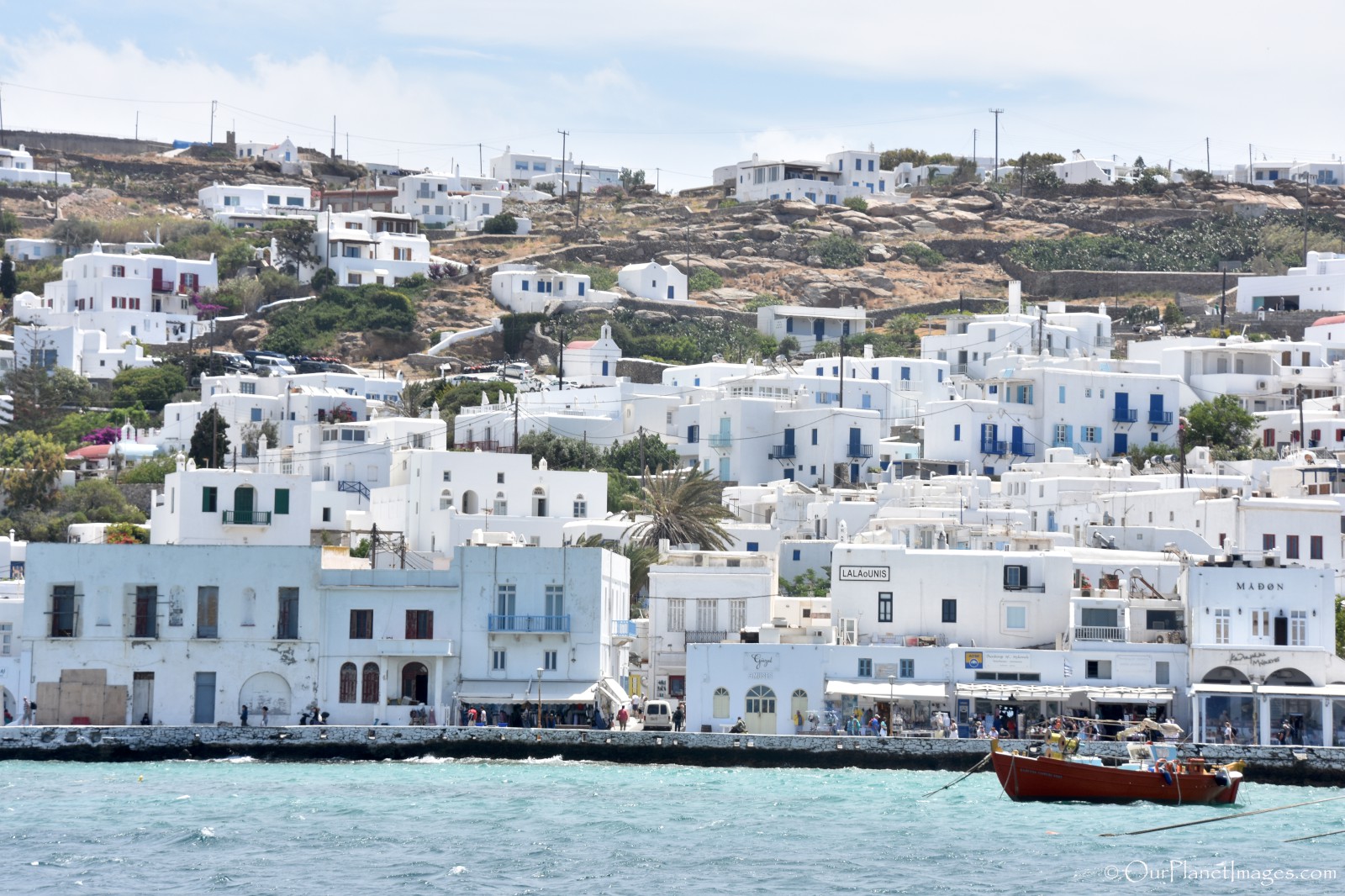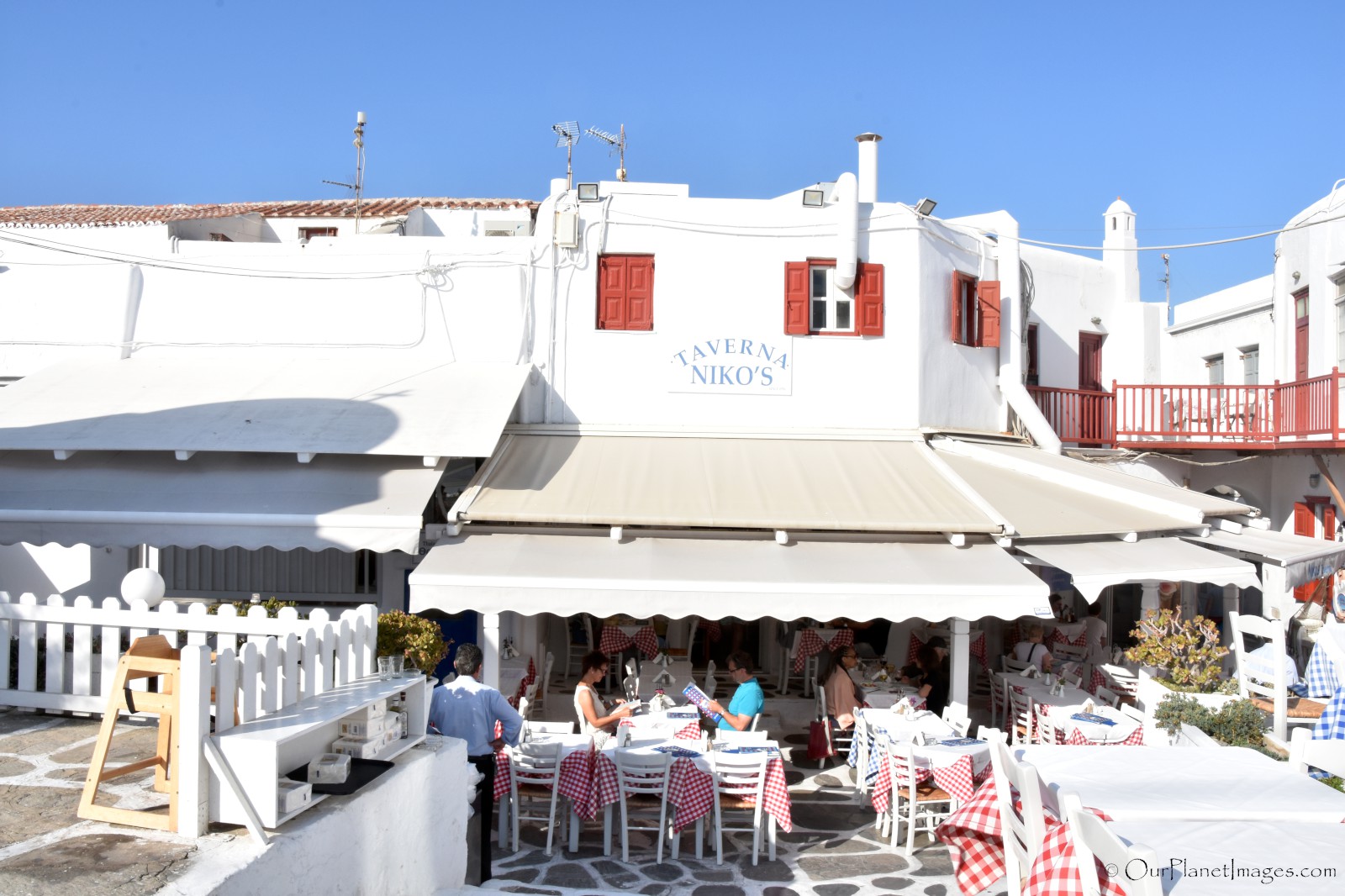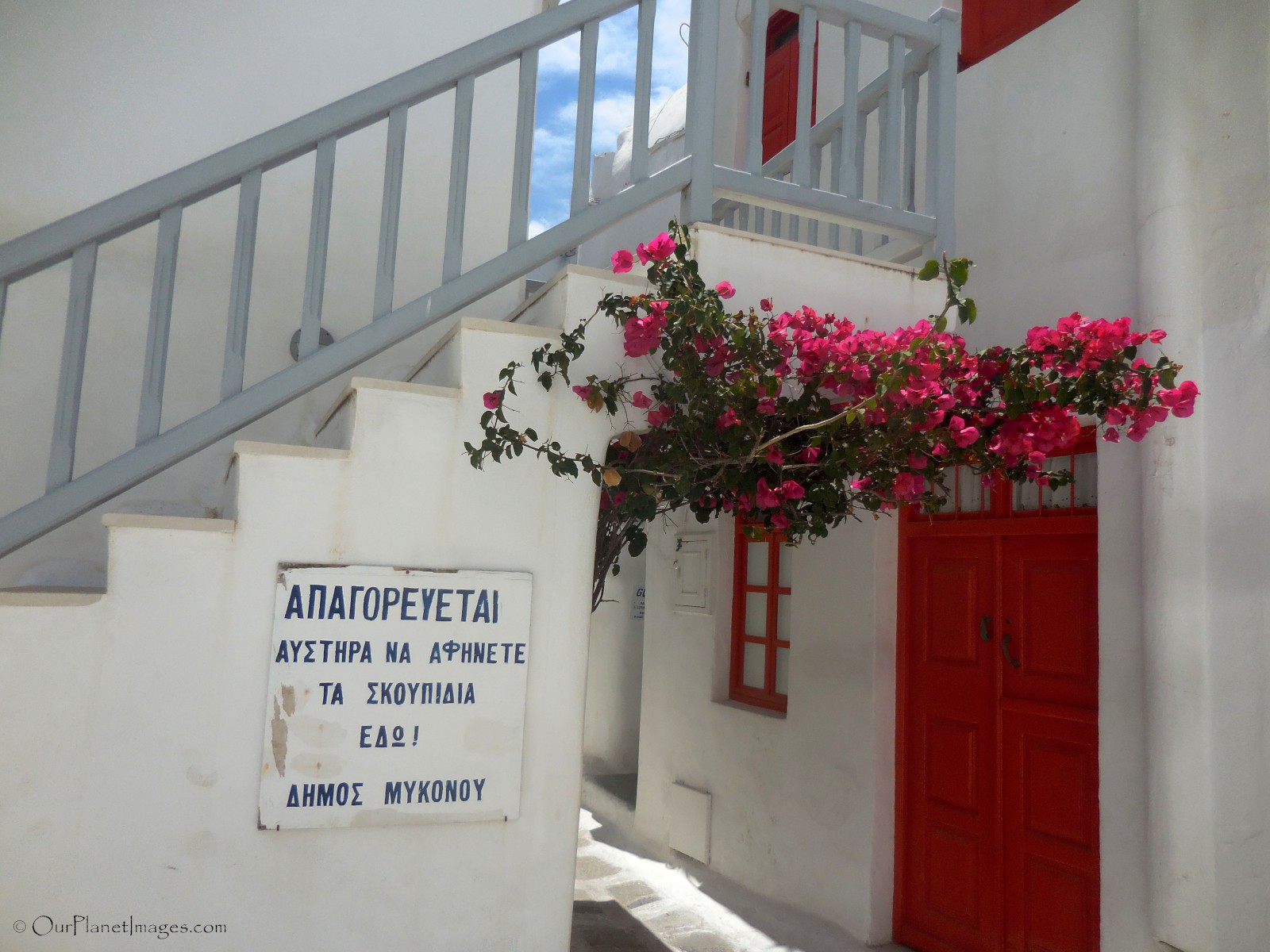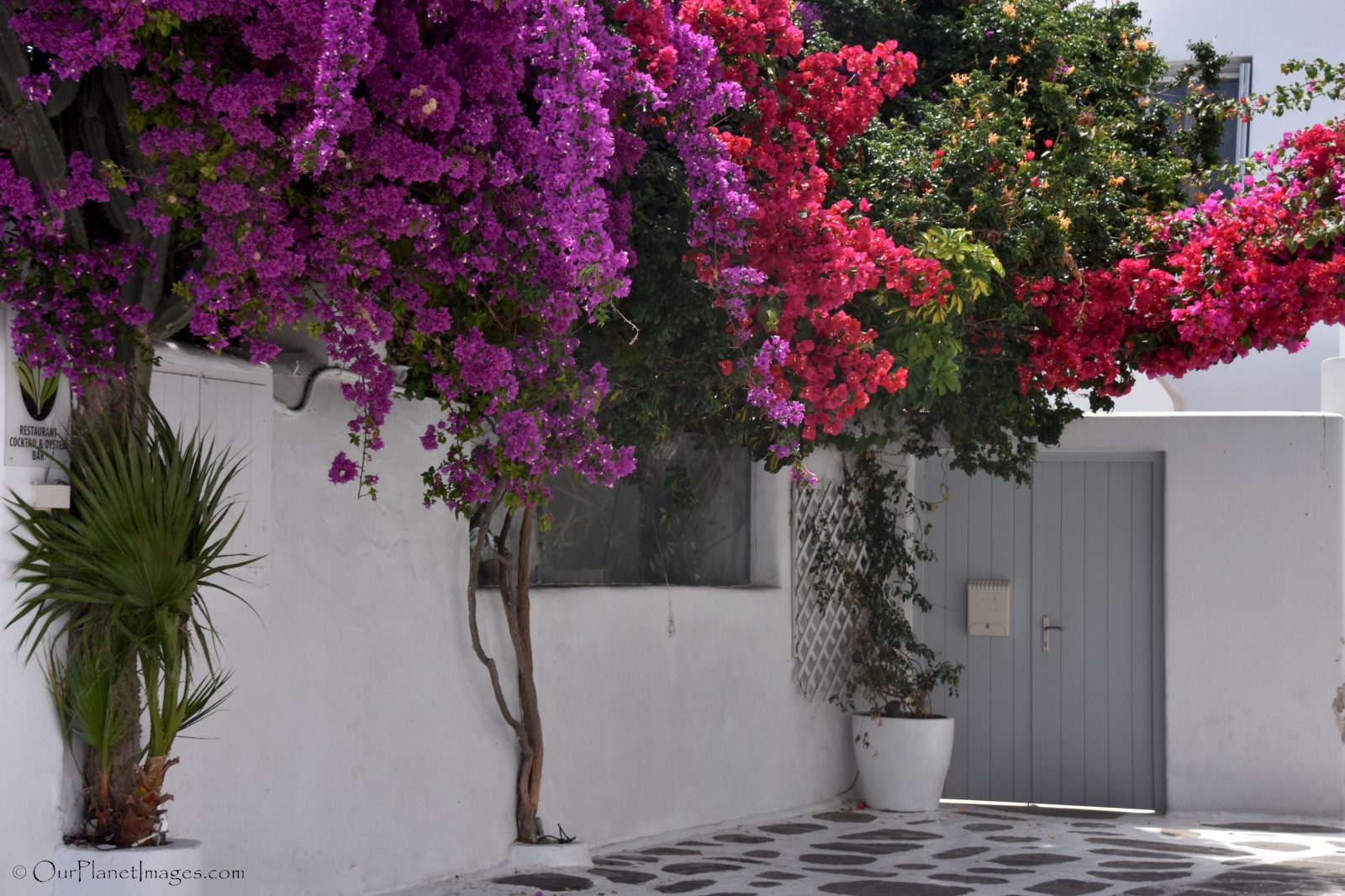 Most of the buildings are built close together and are separated by narrow cobblestone alleyways.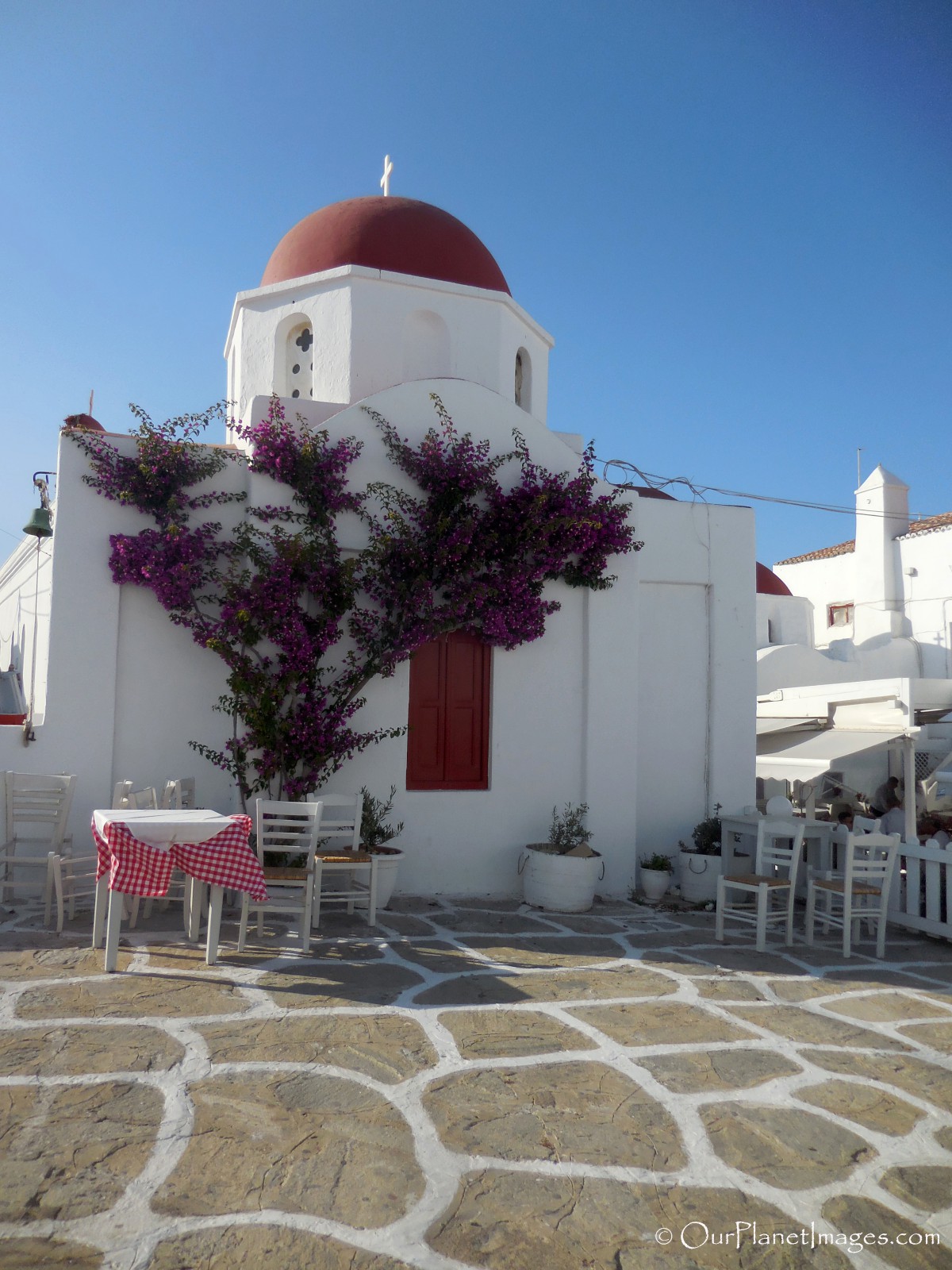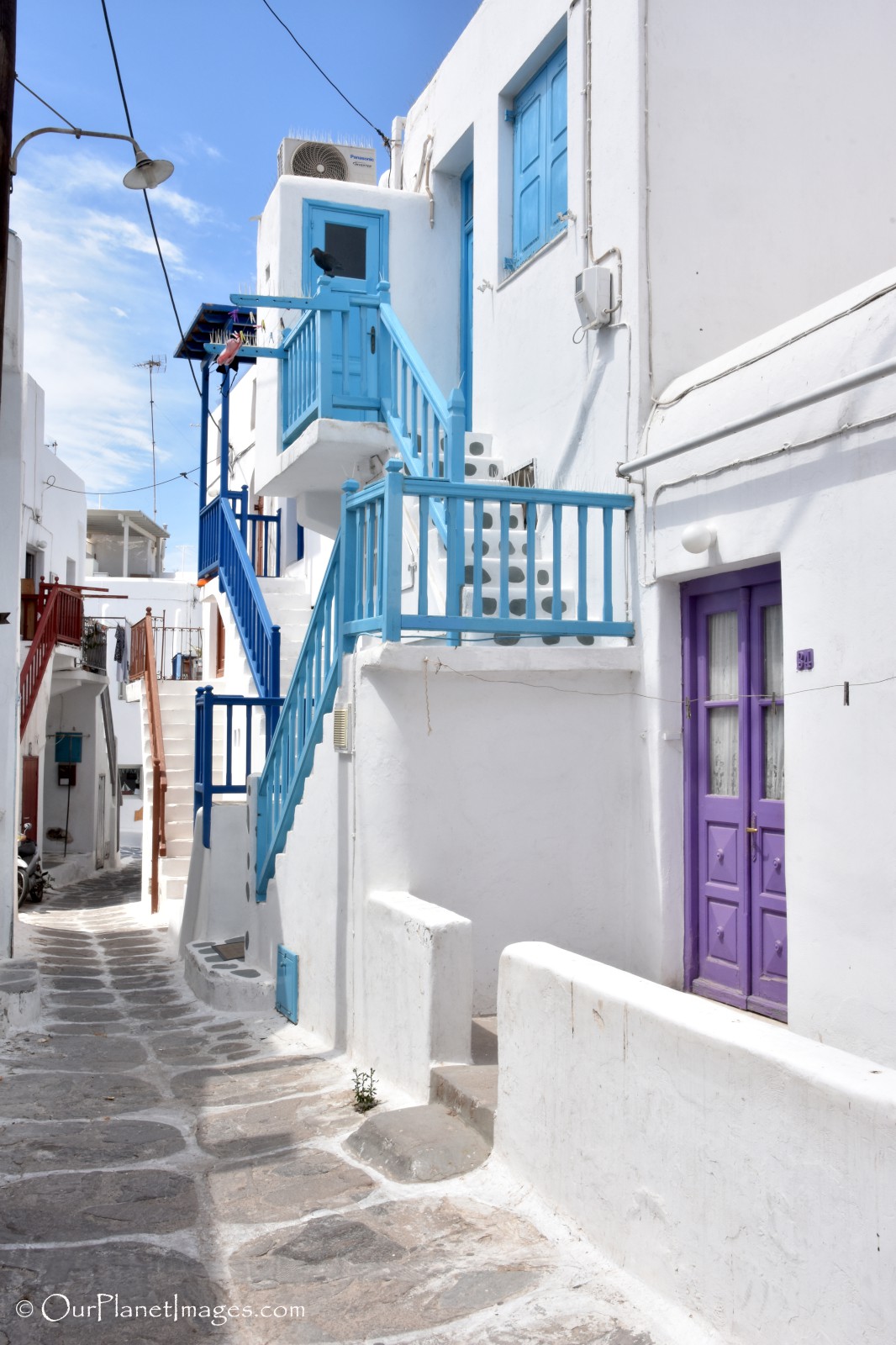 Windmills
Windmills are the trademark of Mykonos Island and mainly found in Mykonos Town. The largest group of windmills are near the area known as "Little Venice" (shown in the next photo).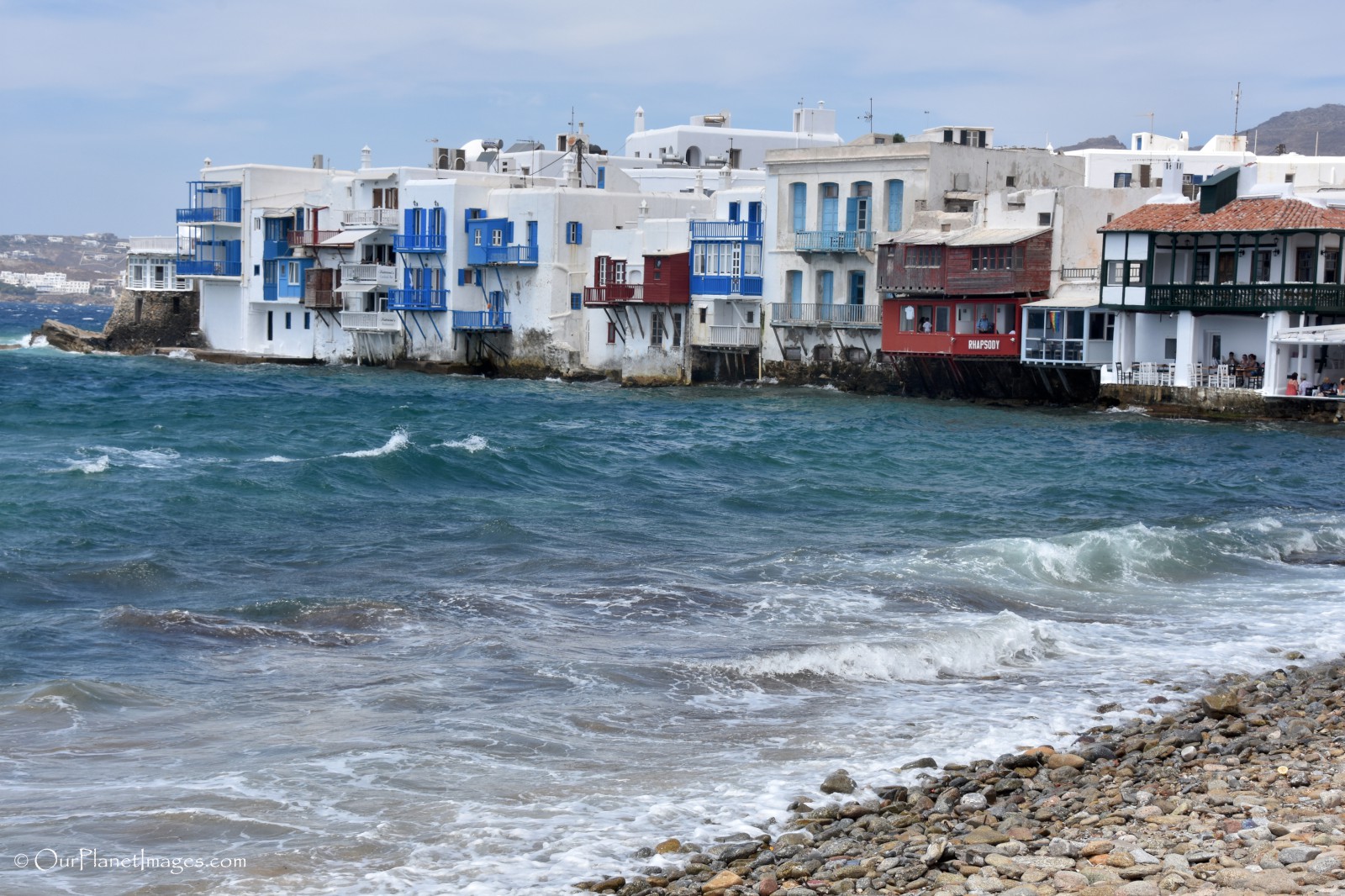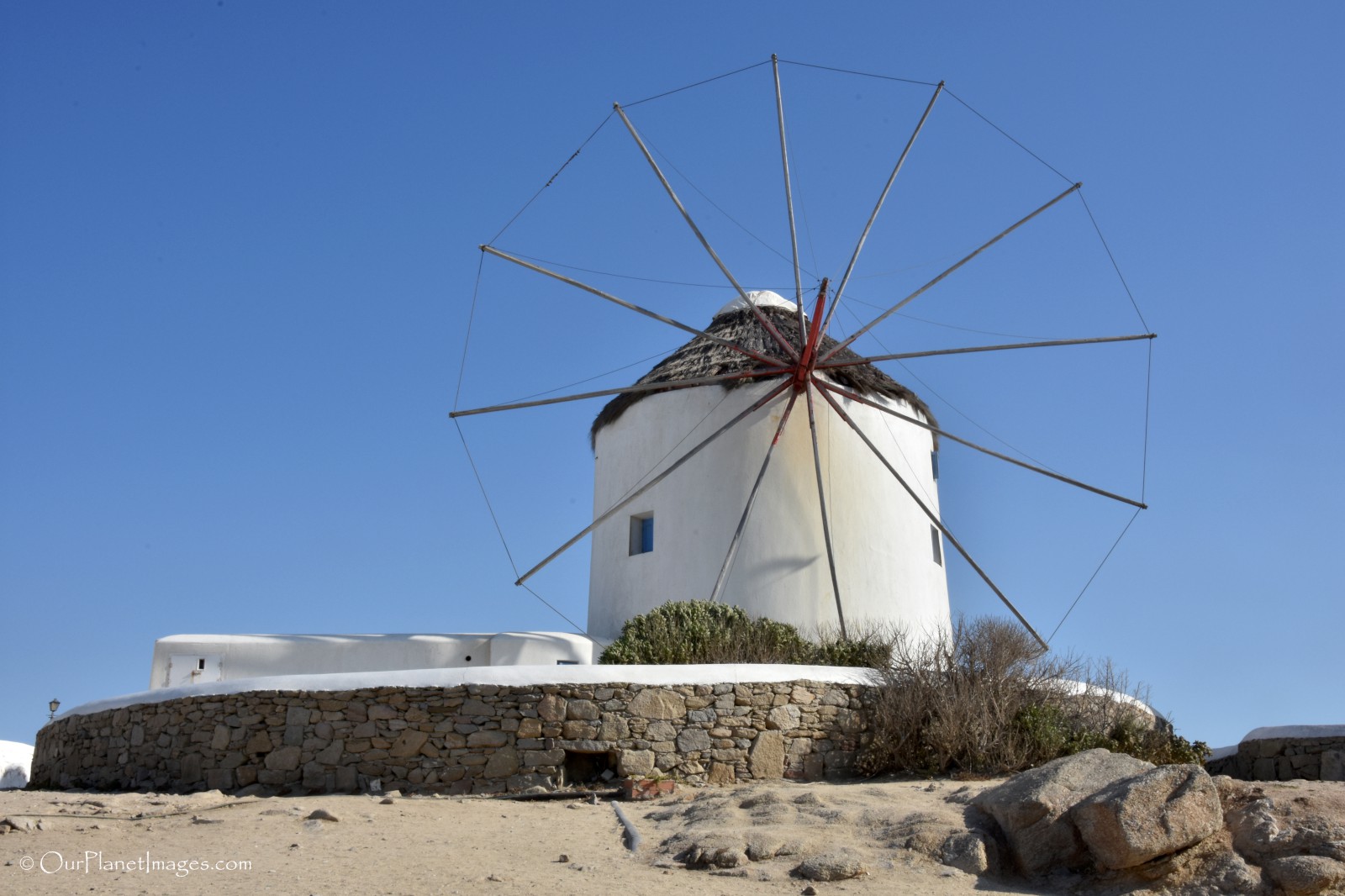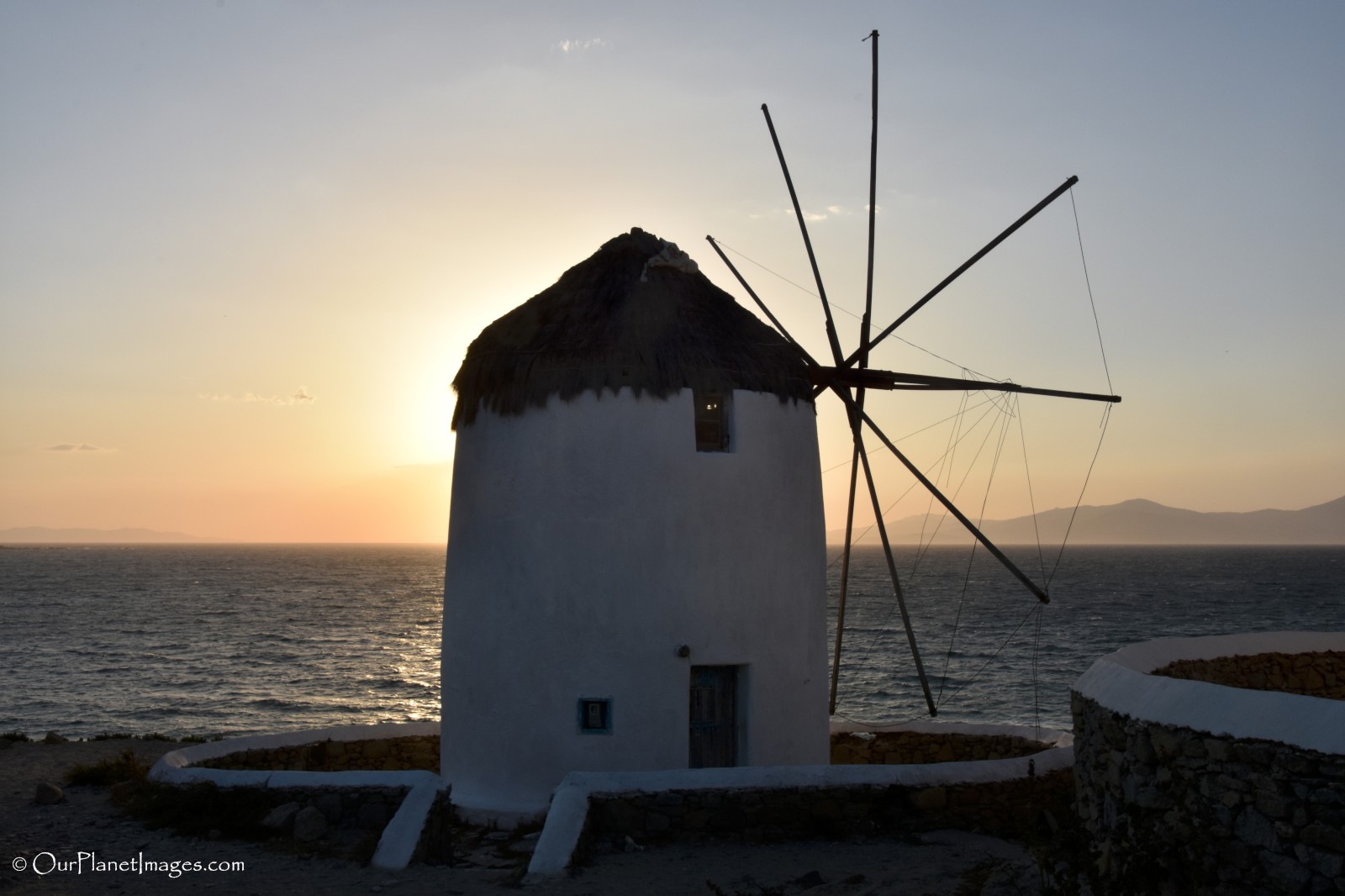 Click on the photo of the windmills at the bottom of this post for more information about the Mykonos Windmills.
Around the Island
I had the feeling that not many visitors ventured out of Mykonos Town because we didn't see many people as we traveled around the island. Mykonos Town is where most of the activity is on the island but I enjoyed seeing the entire island and it gave me a better prospective of the entire island and not just the main town.
The island is arid and gets very little rain but that doesn't mean that it is not picturesque. The best way to show this desert life on the island is by showing the following images of Mykonos Island.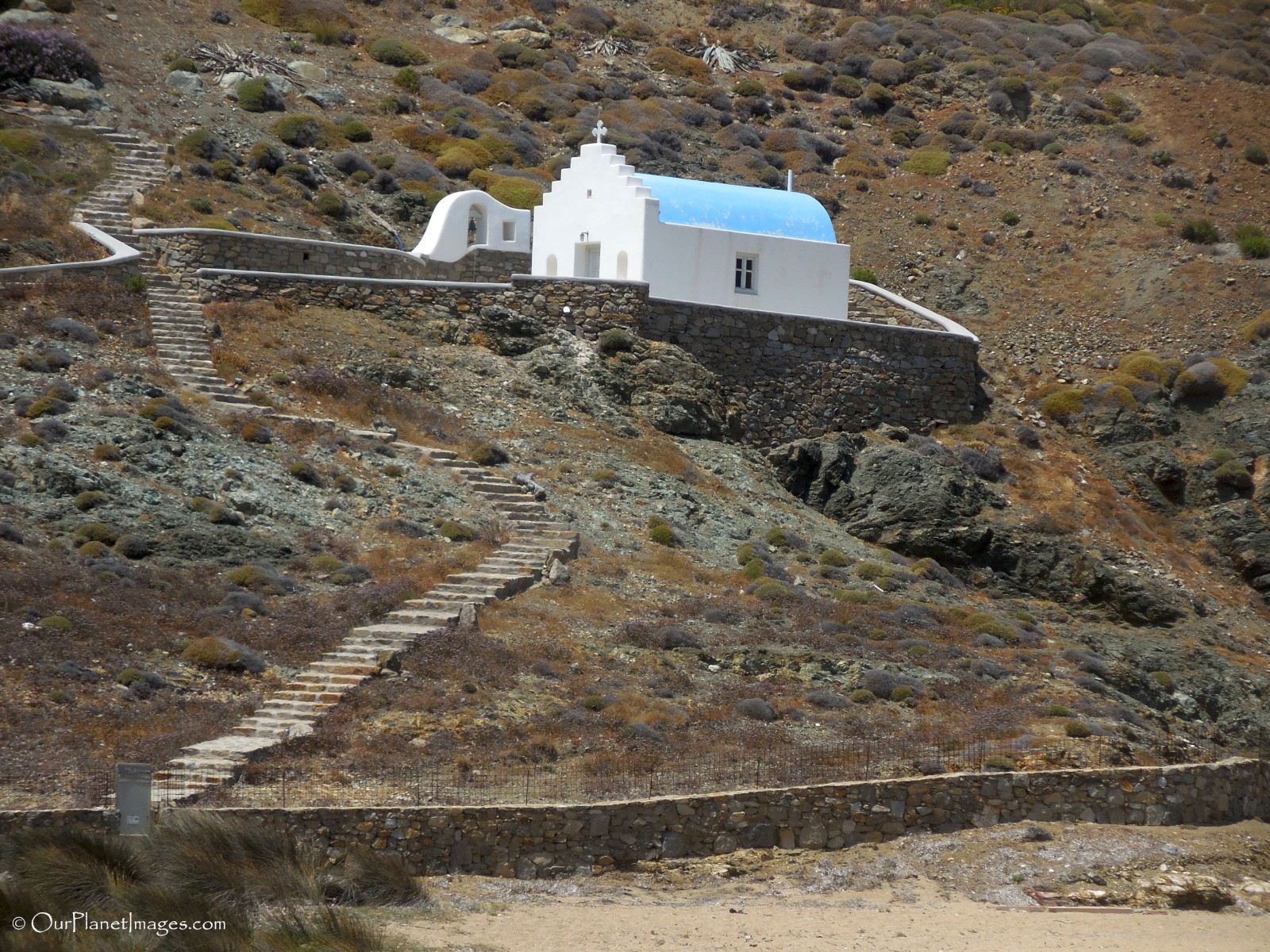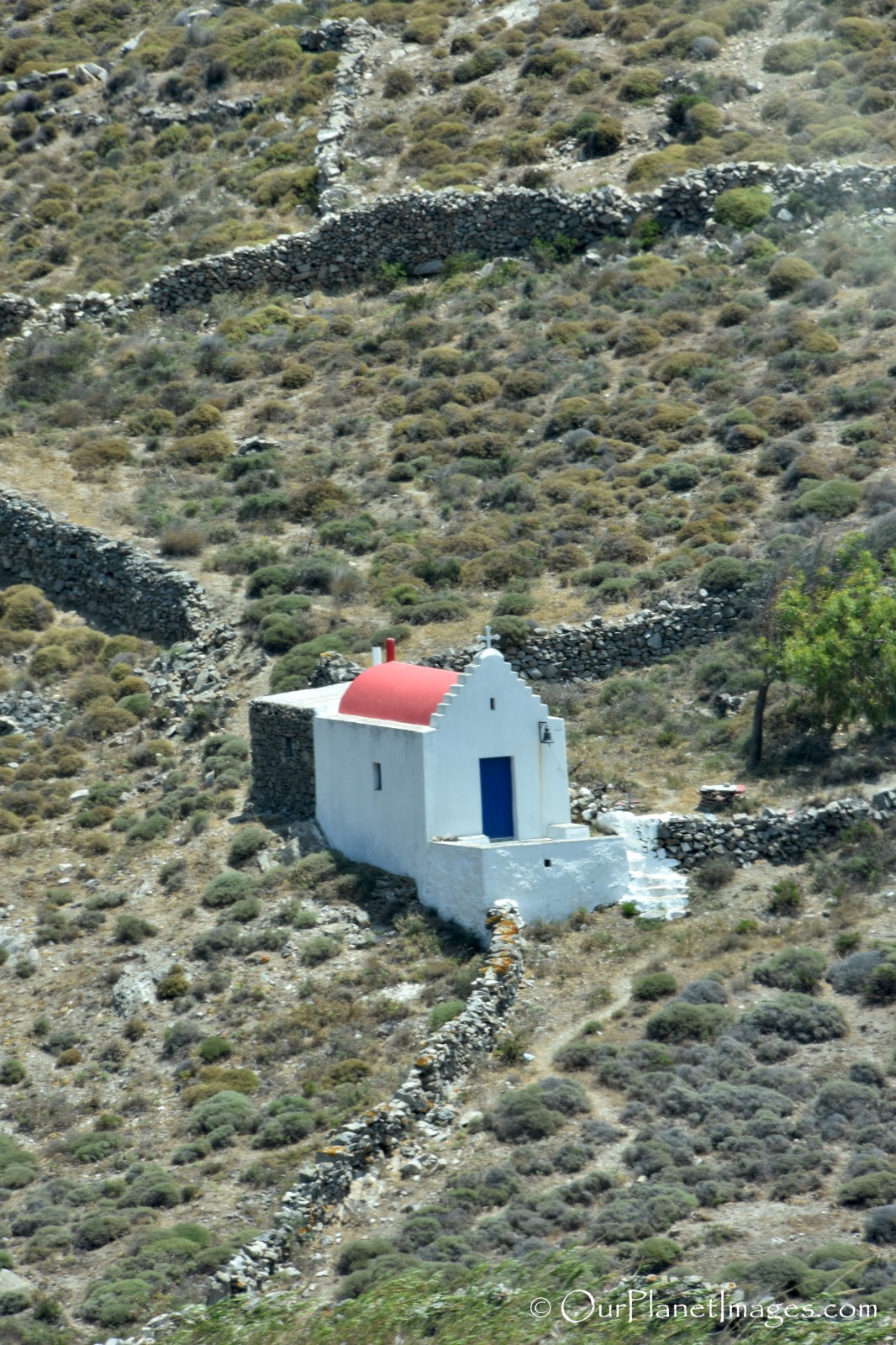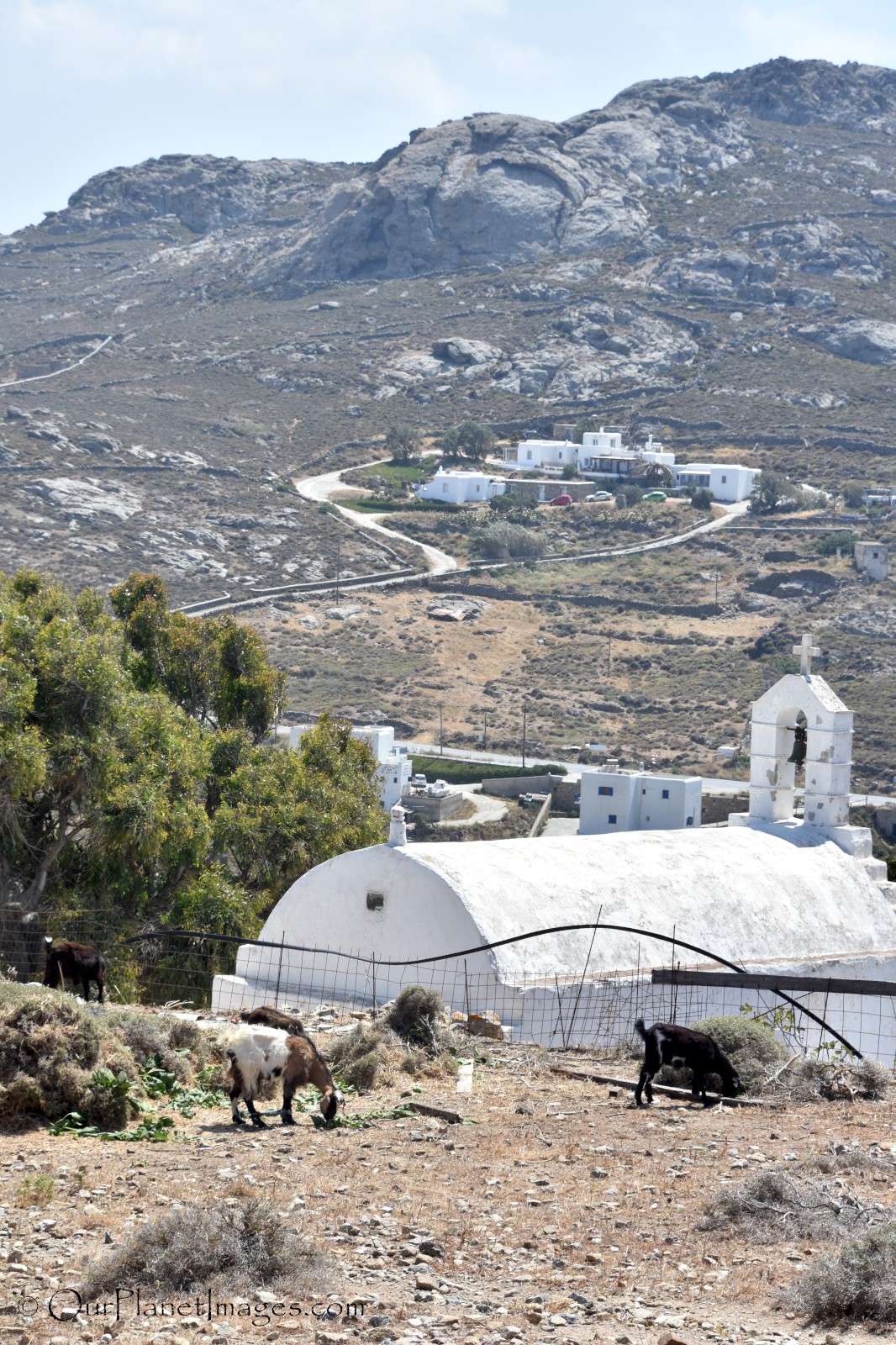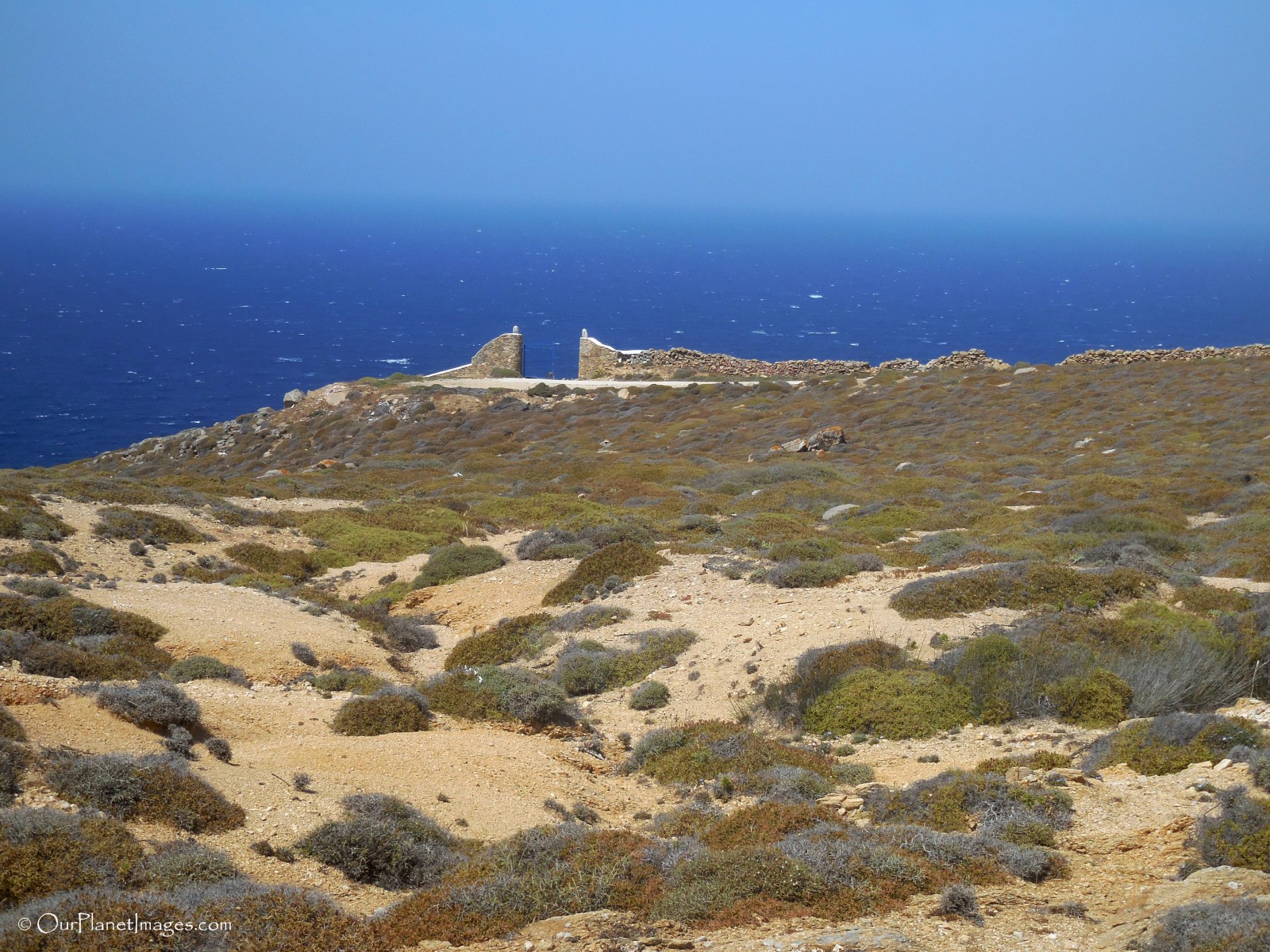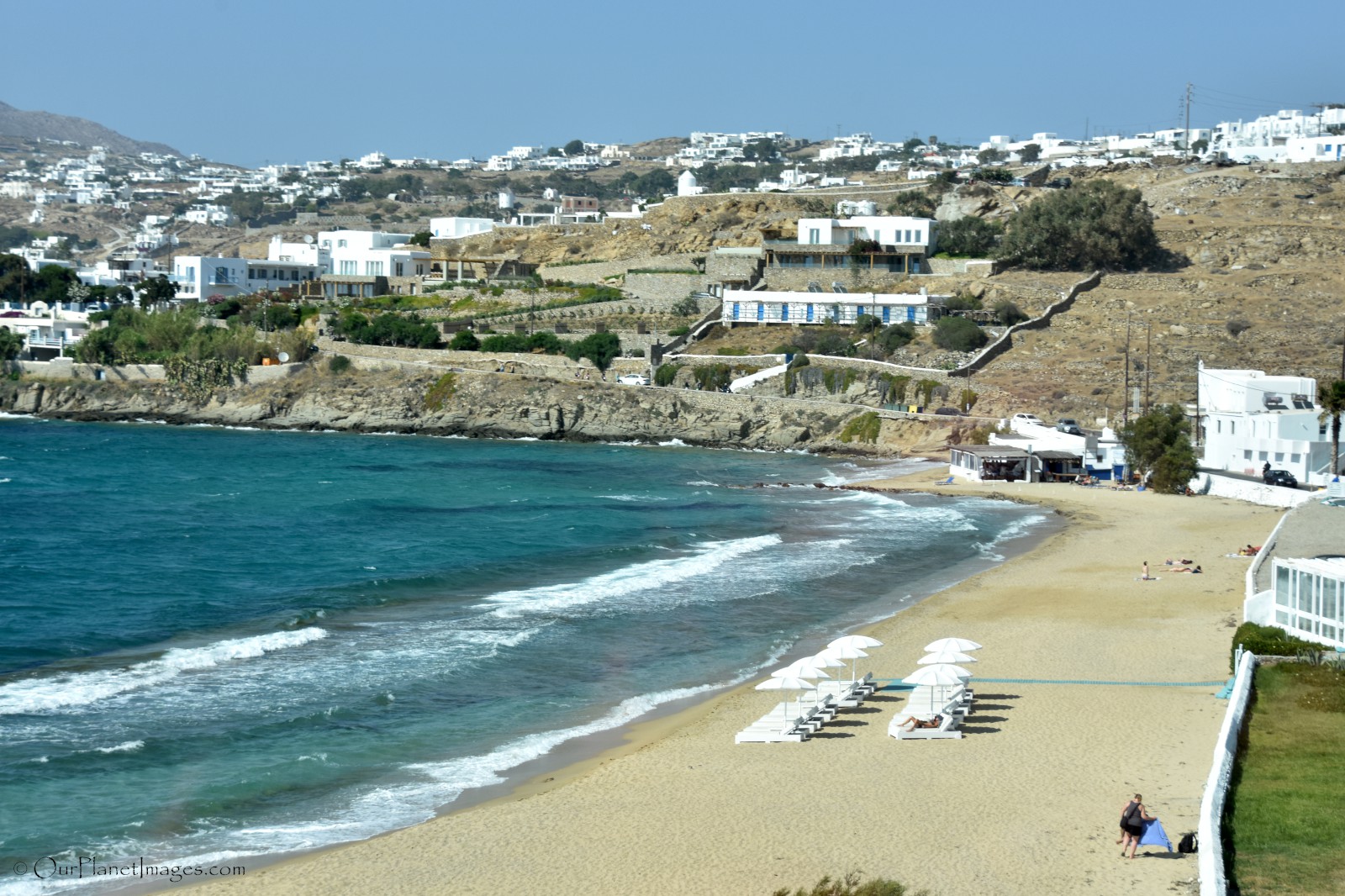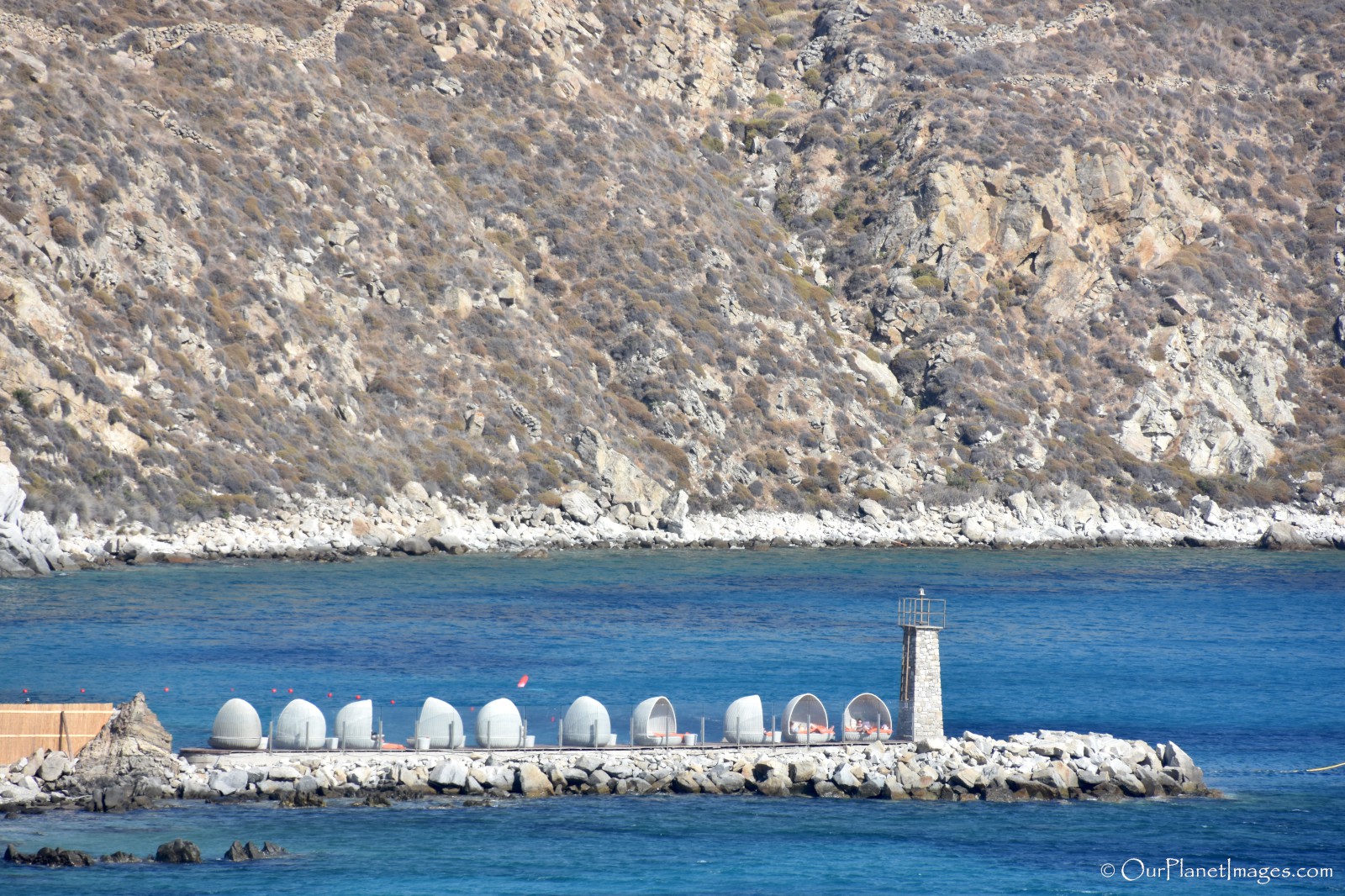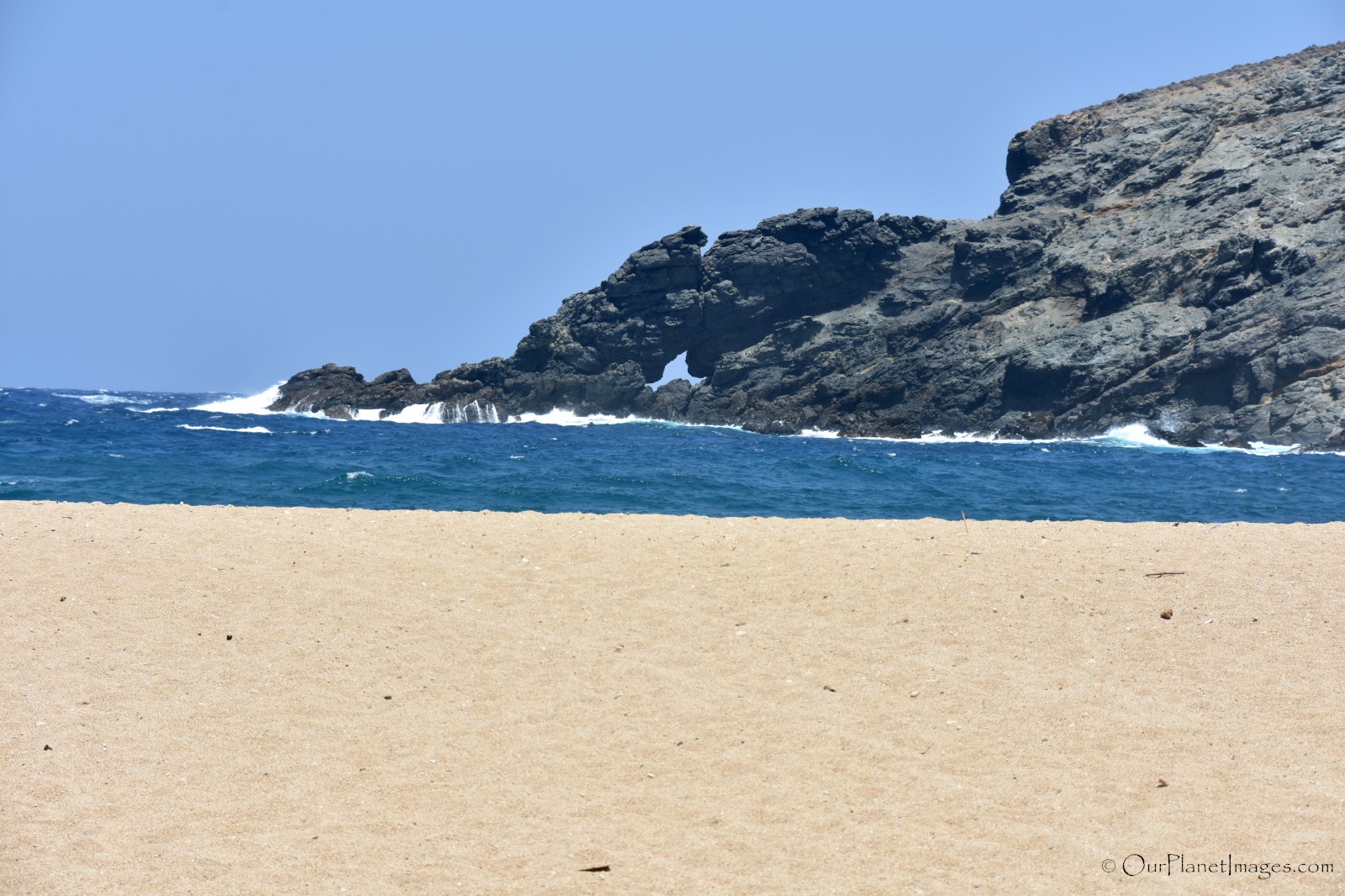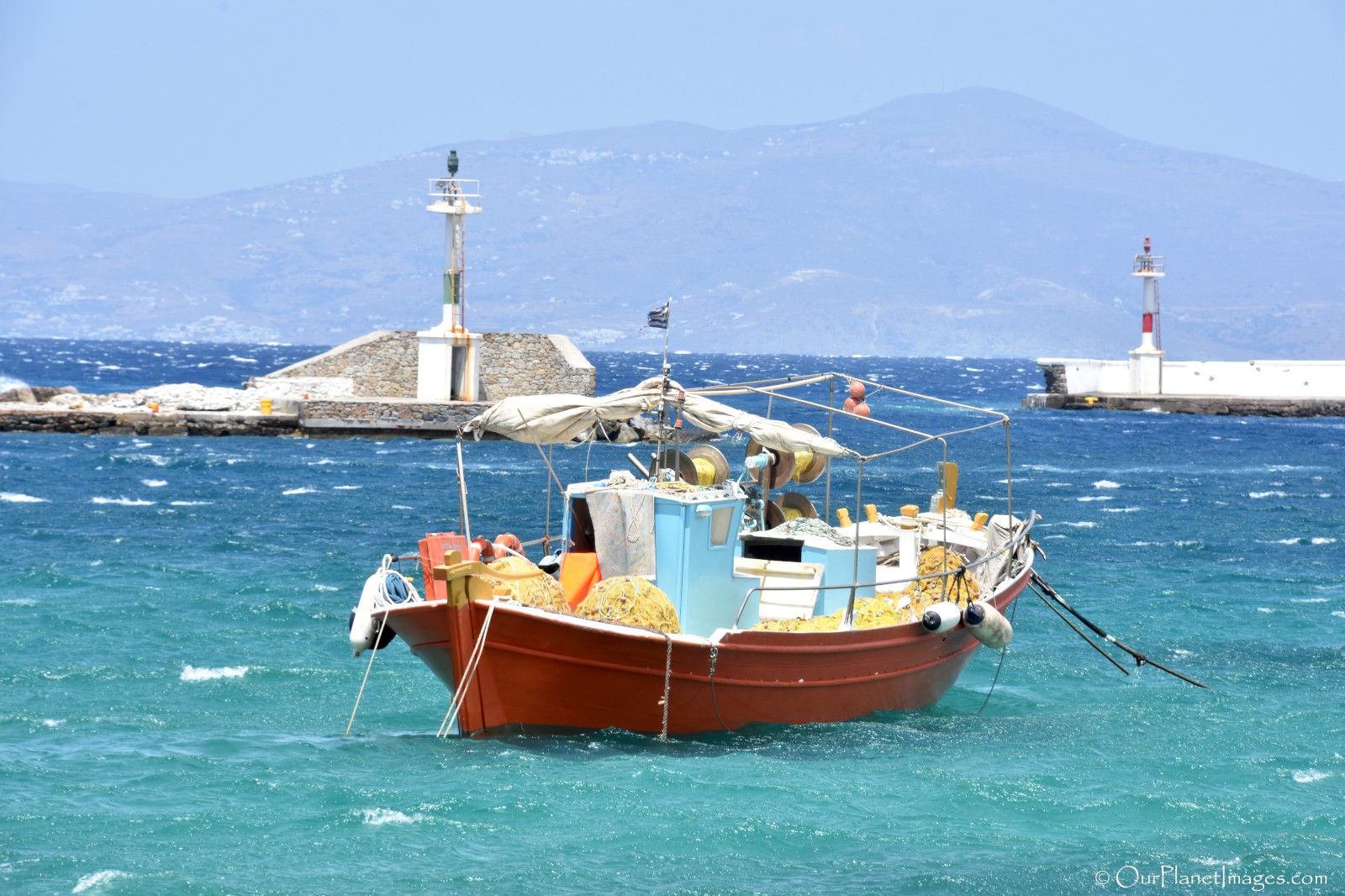 Of course, sunset on the islands is one of my favorite times and it should not be missed. My last three photos are of the sun setting and of the few minutes just after the sunset as the island is transitioning to darkness.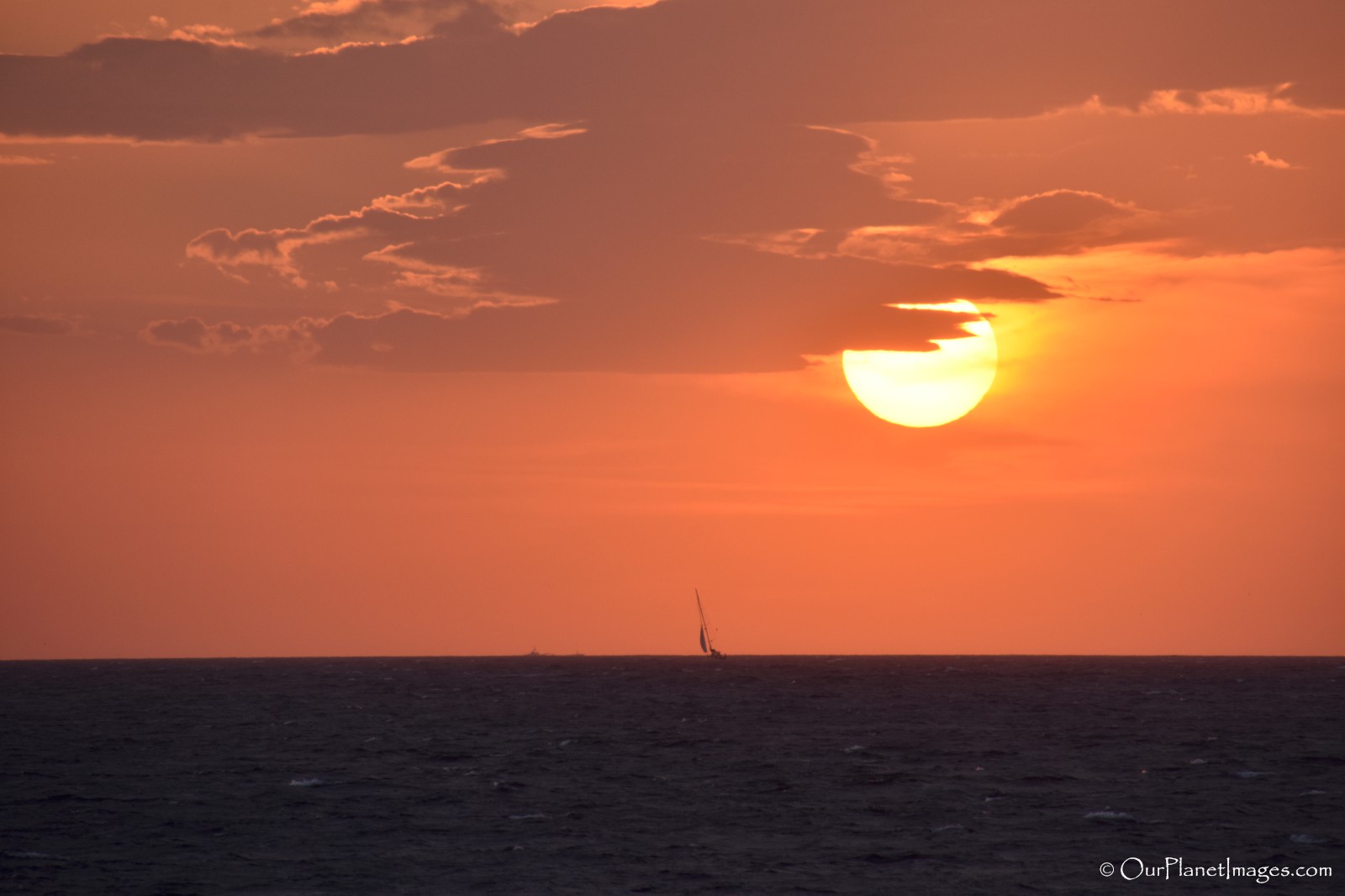 Don't miss out on the sunsets!
Going to Mykonos Island is somewhat a tale of two experiences.
Mykonos Town is made for tourist. Everything is well kept and picture perfect. There are nice shops and restaurants and the people are pleasant. The architecture has the Greek Island charm and the whitewashed buildings with brightly colored accents make for some really great photo ops.
Traveling around Mykonos Island gives a better prospective of the natural condition of the island. The island is arid with the tallest tree not much bigger than a bush but there is a simple beauty to the landscape.
I liked both aspects of the island. Mykonos Town is nice to wander around and have a photos shoot but traveling around the Mykonos Island allowed me to see a more natural setting of the Greek Islands.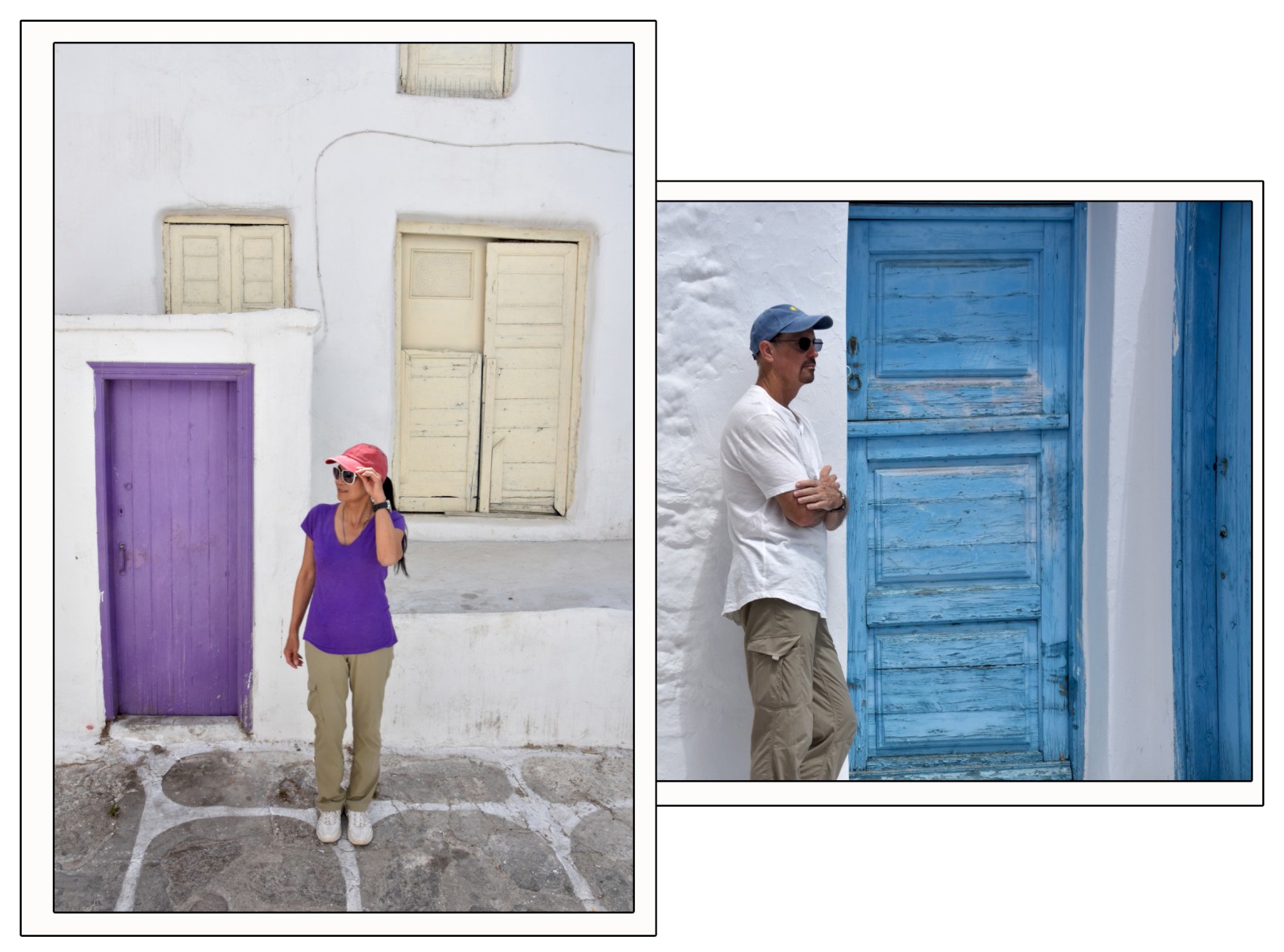 If you do go to Mykonos, enjoy the town but exploring the island makes for in interesting daytrip.