One of the top attractions on the Island of Mykonos is the windmills. The Mykonos windmills were first built in the 12th and 13th centuries and they have become a recognized landmark of Mykonos. There are a total of 16 windmills on the island but the most visited are the 7 that are located in the town.
Mykonos is known as the "island of the winds" and the wind never stopped blowing the entire time that I was there. This is why most houses are surrounded by high walls and there are mostly small bushes with almost no trees on the island.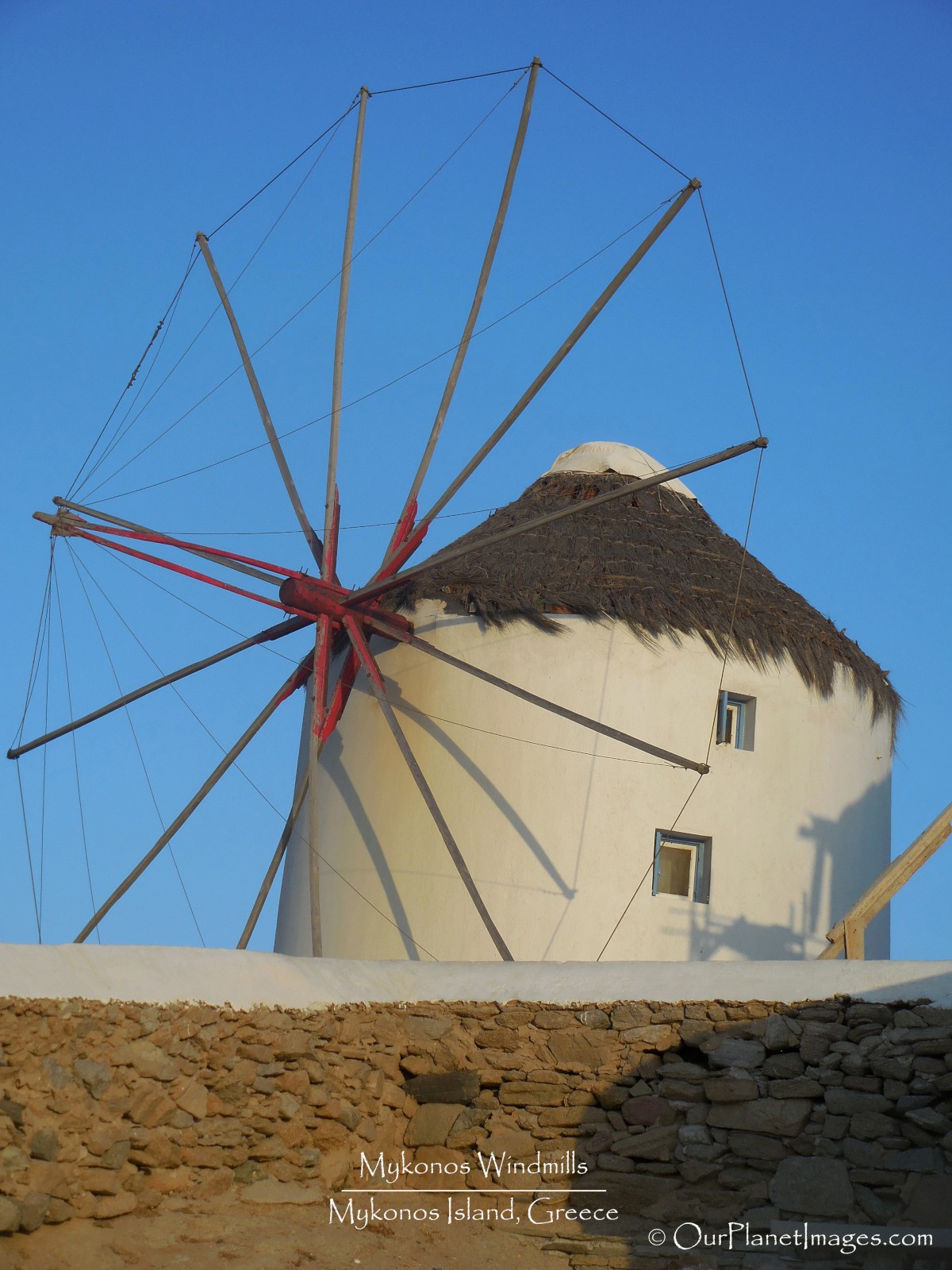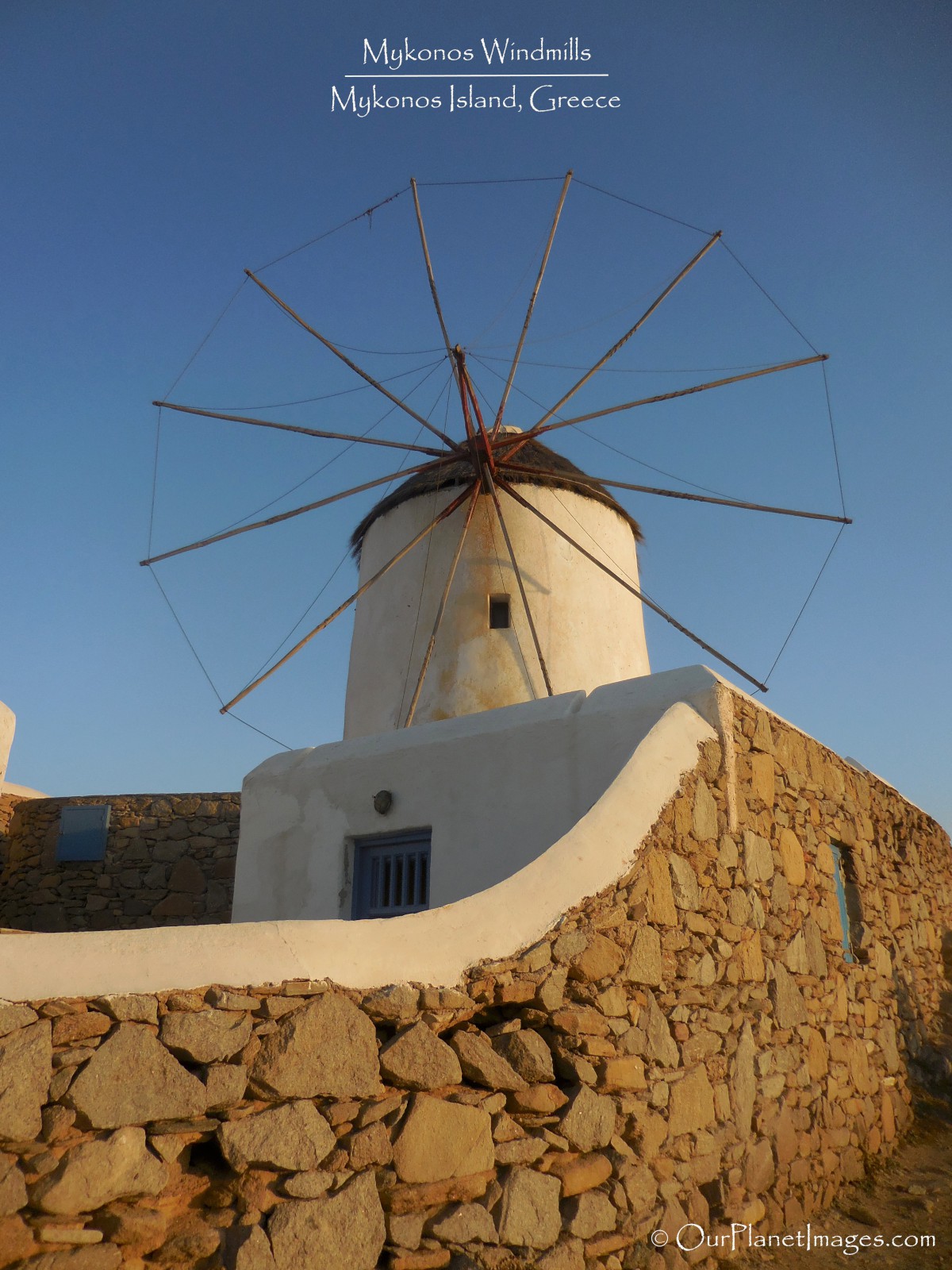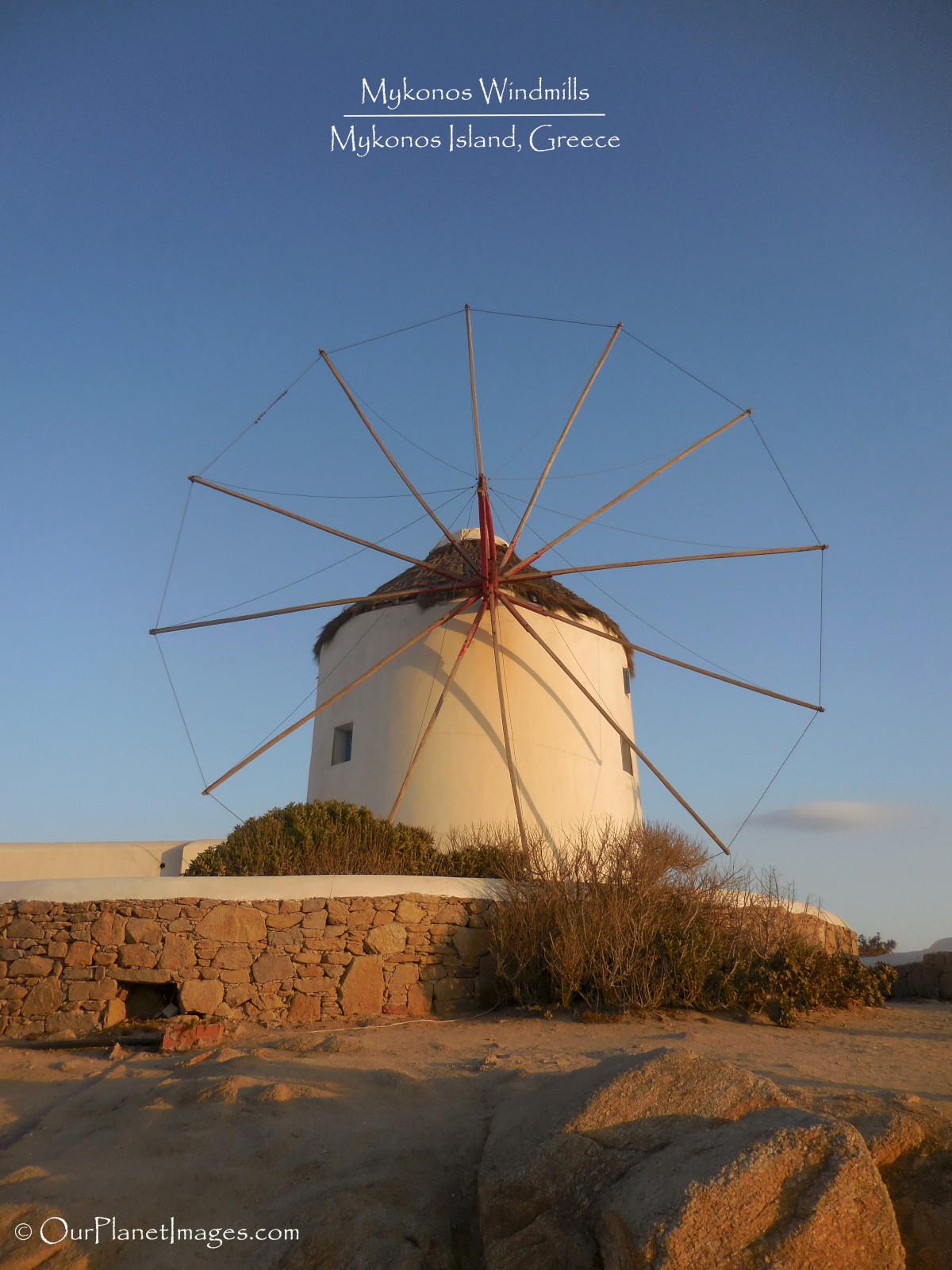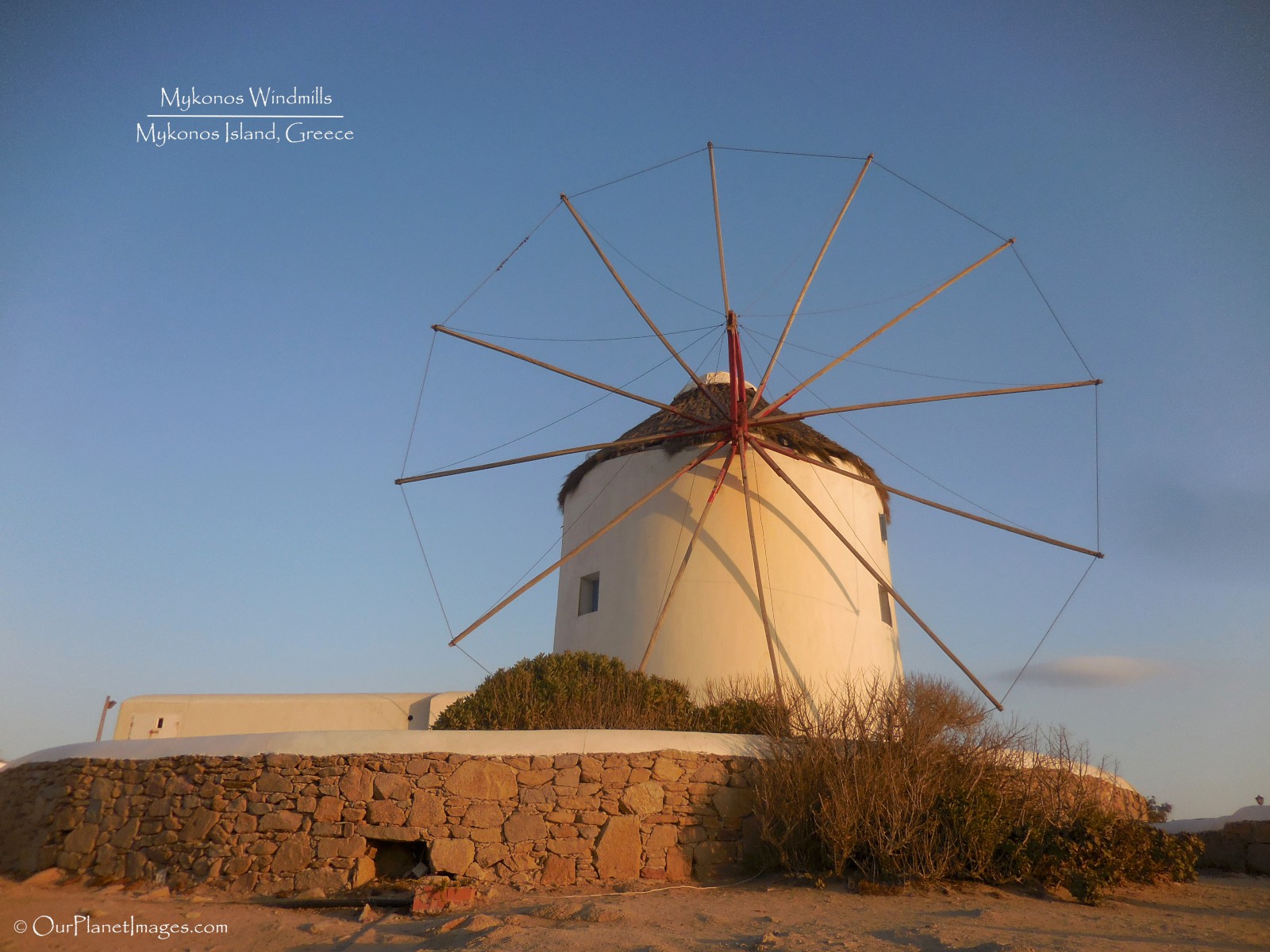 All of the Mykonos Windmills are round with white walls and a straw top. Most of the doors and windows are painted the traditional Greece blue. None of the windmills are functional so these are no fabric attached to the rotor blades.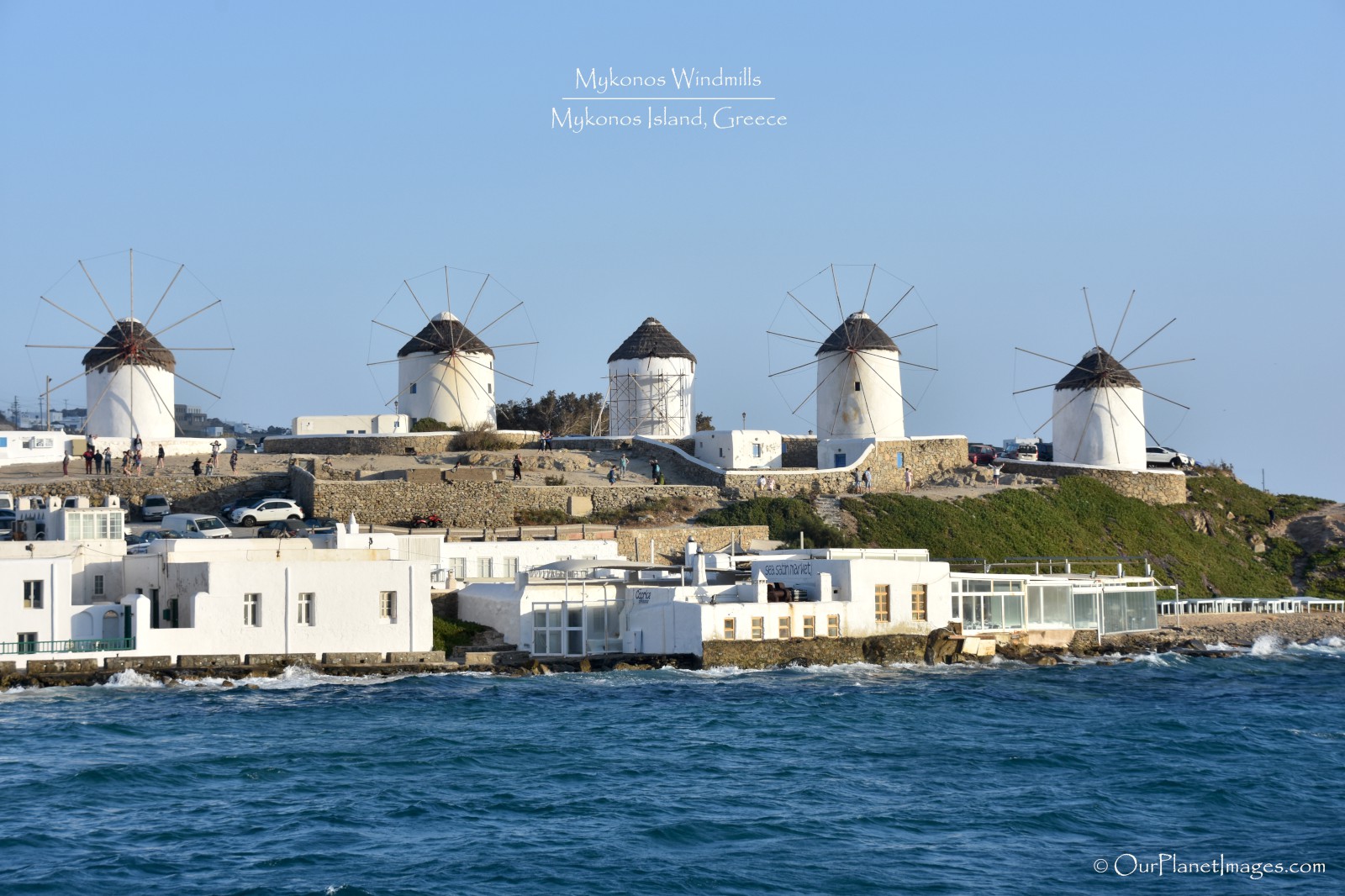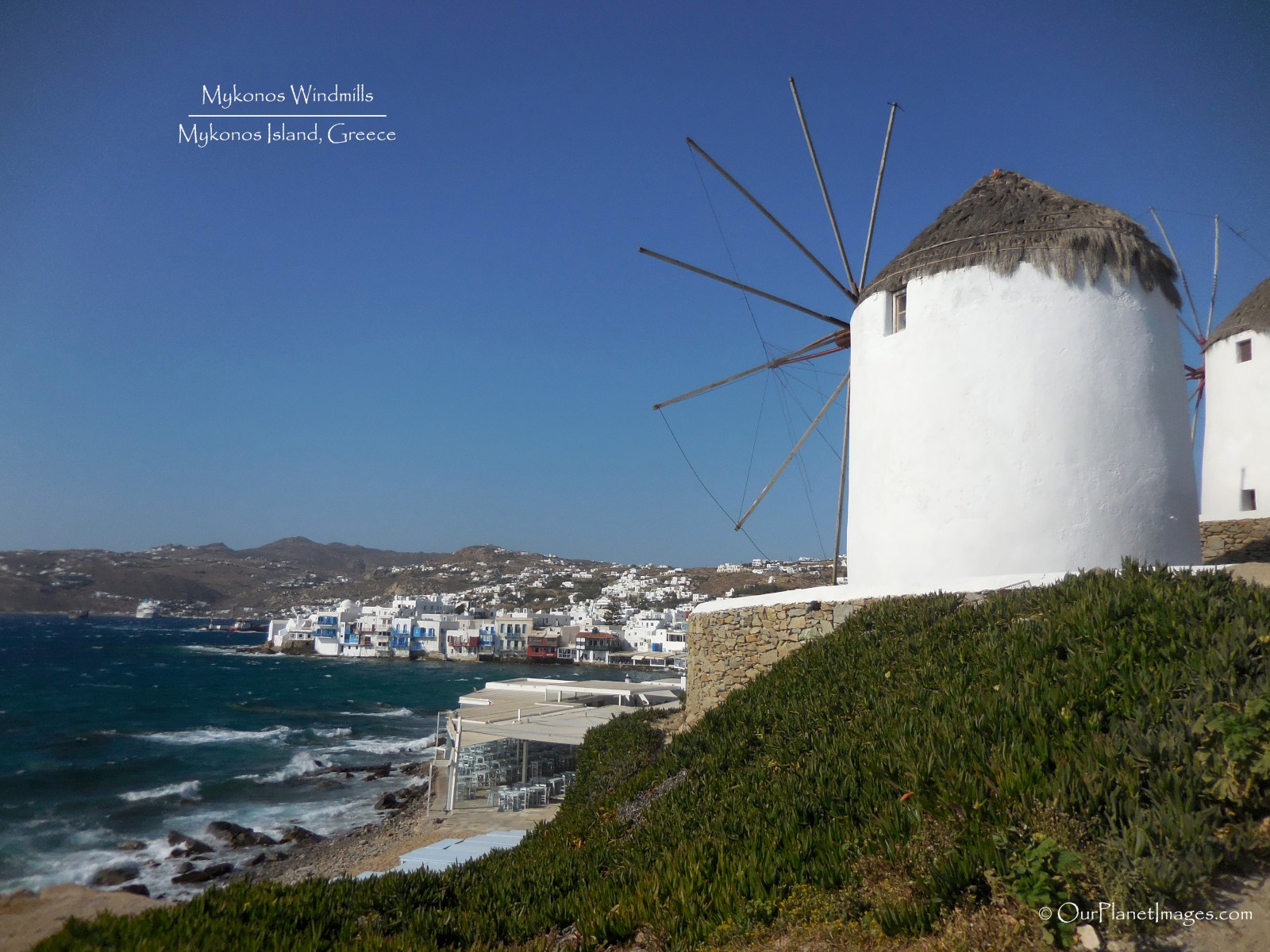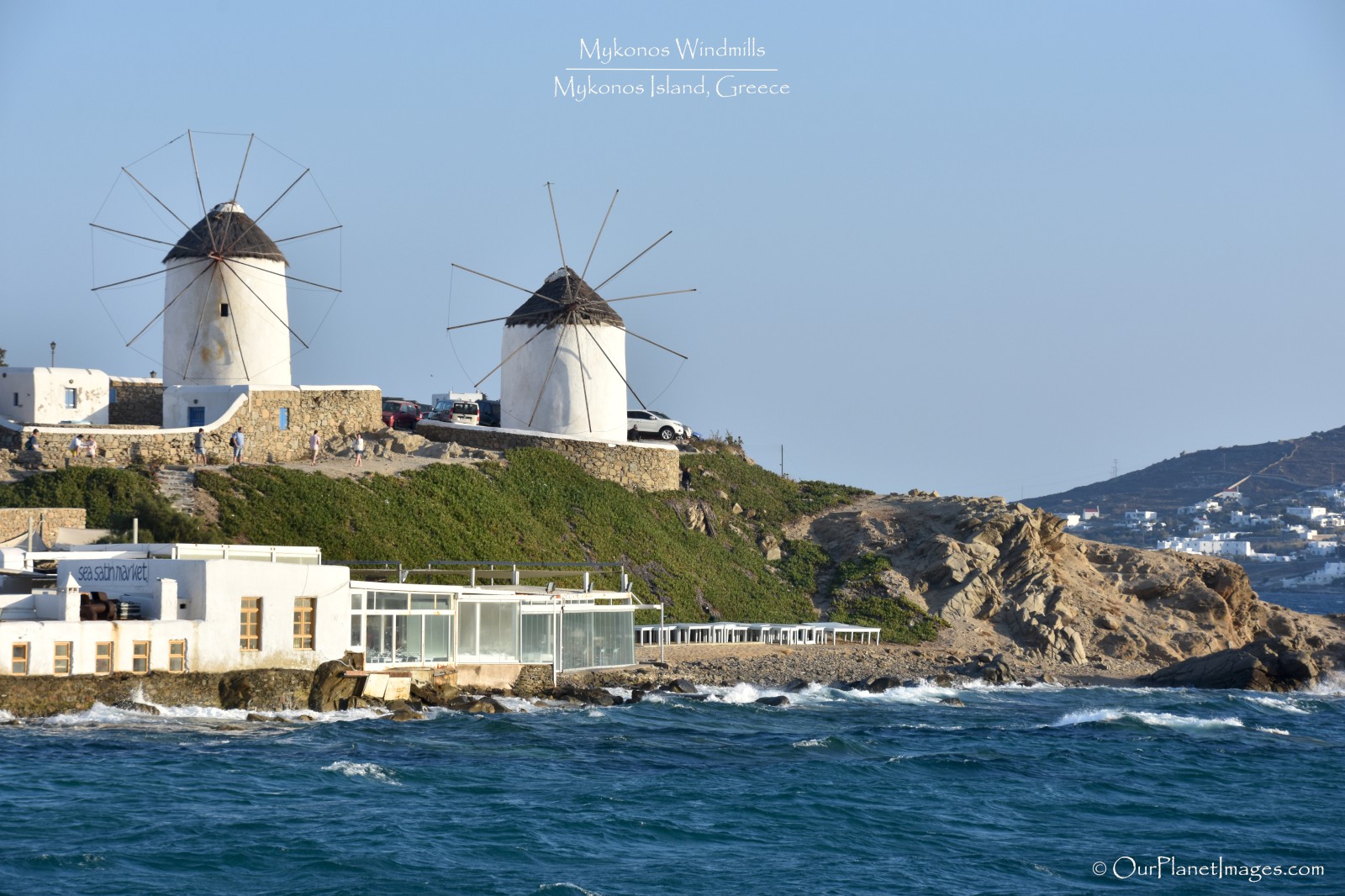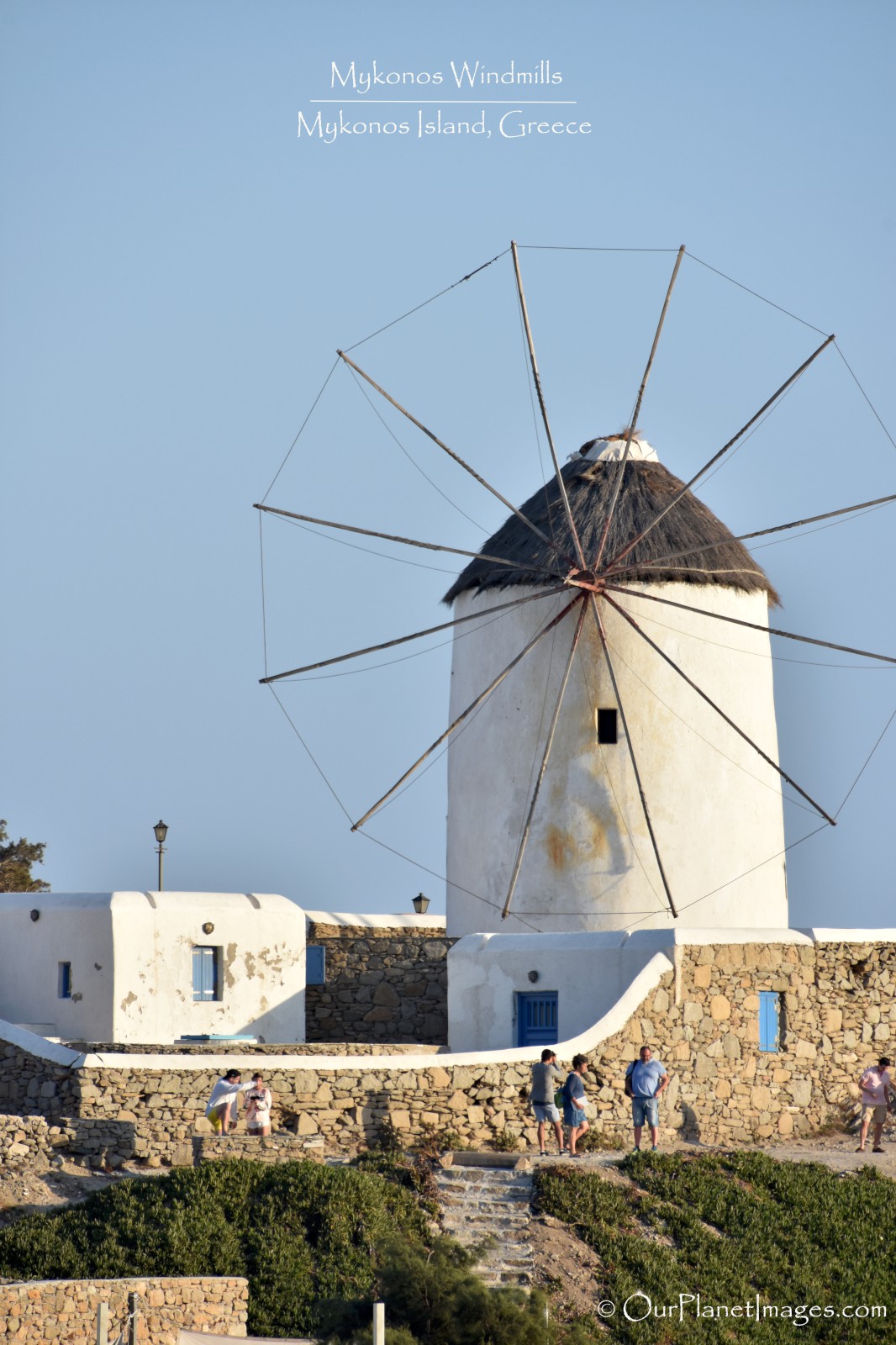 During the day, the windmills fit in with the desert landscape of the island with their whitewashed bodies and straw cone roofs standing on top of the bare sandy soil. Additionally, the light blue accents on the windows and doors harmonize with the traditionally blue cloudless skies on the island.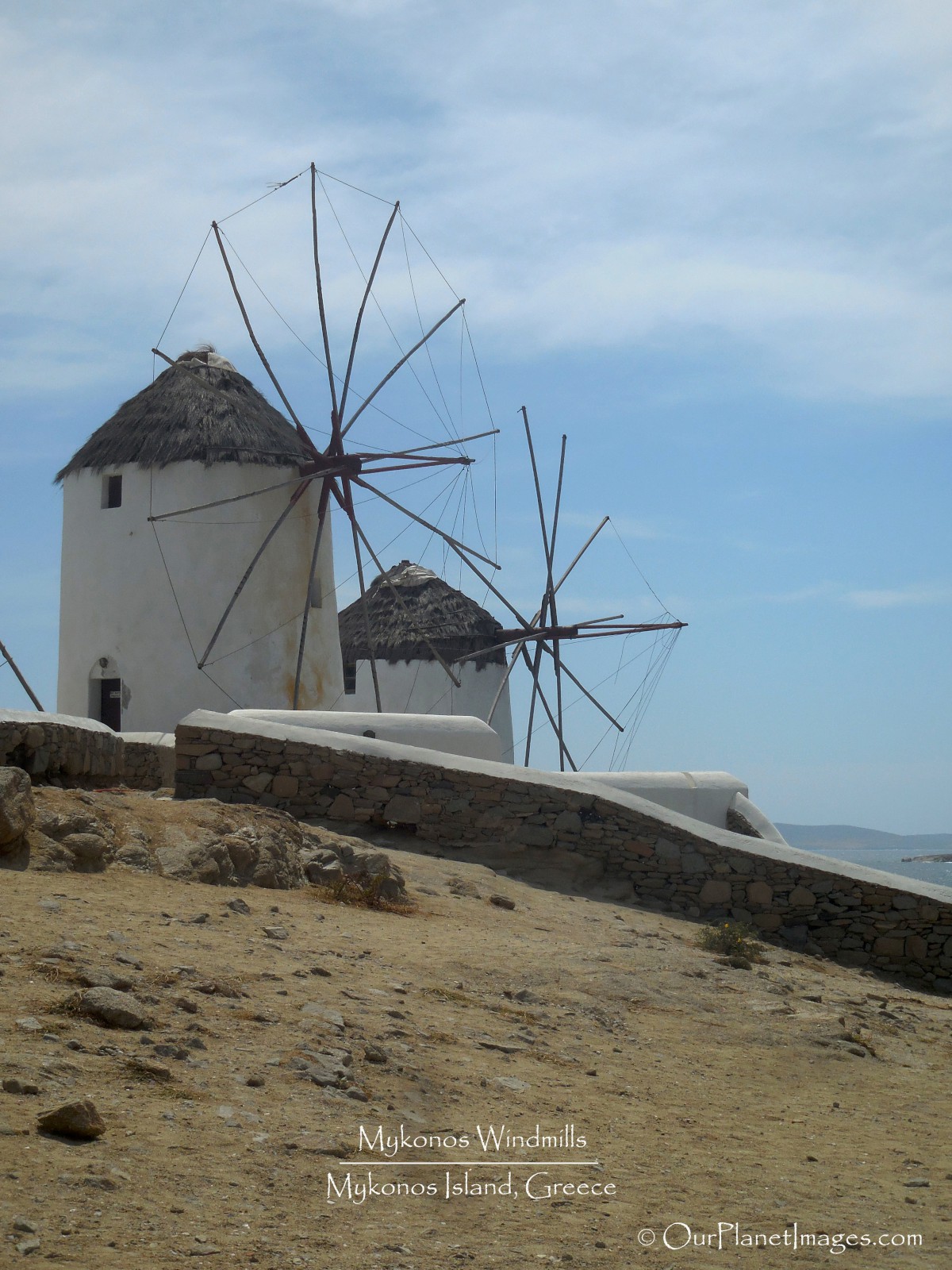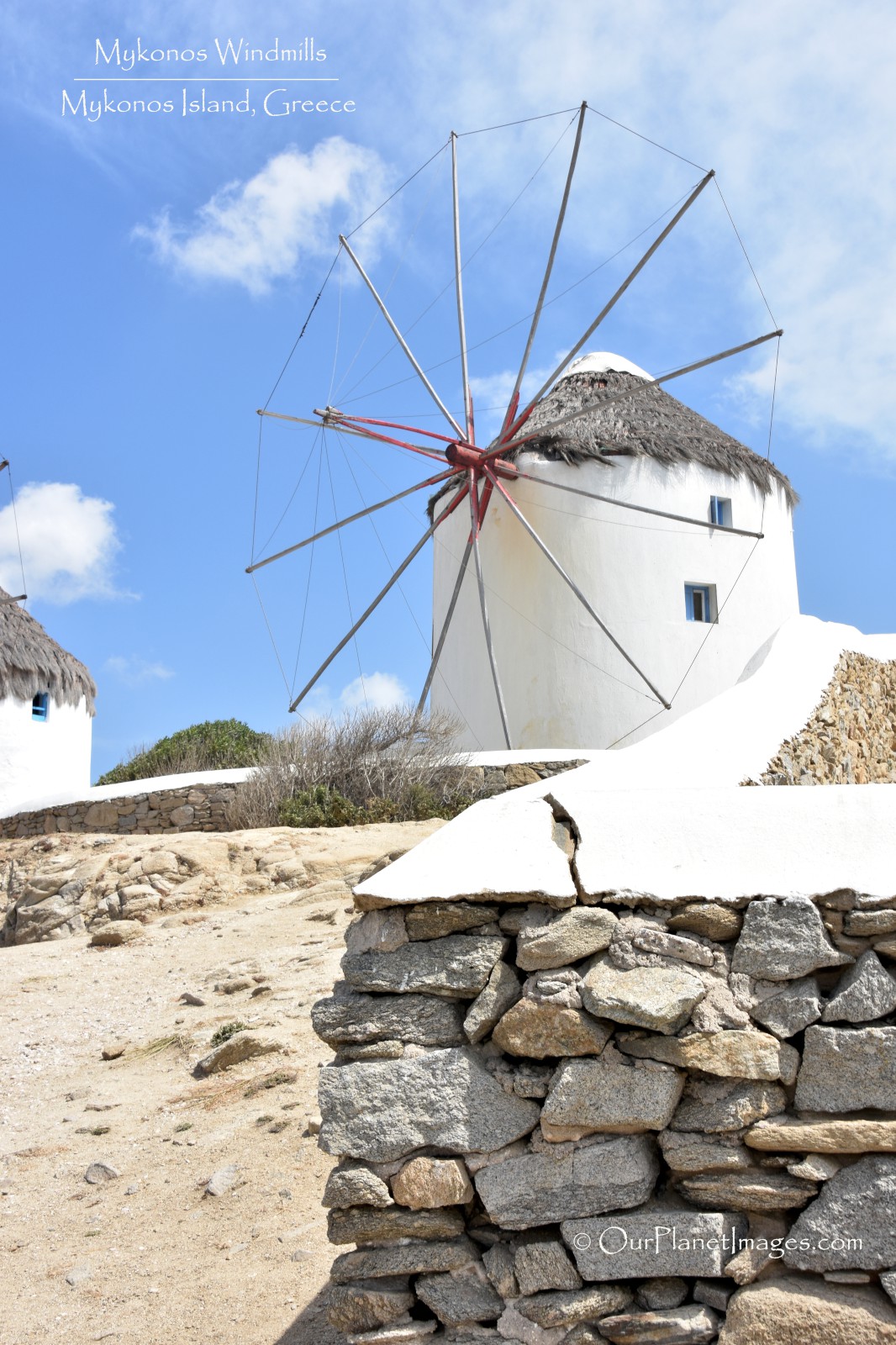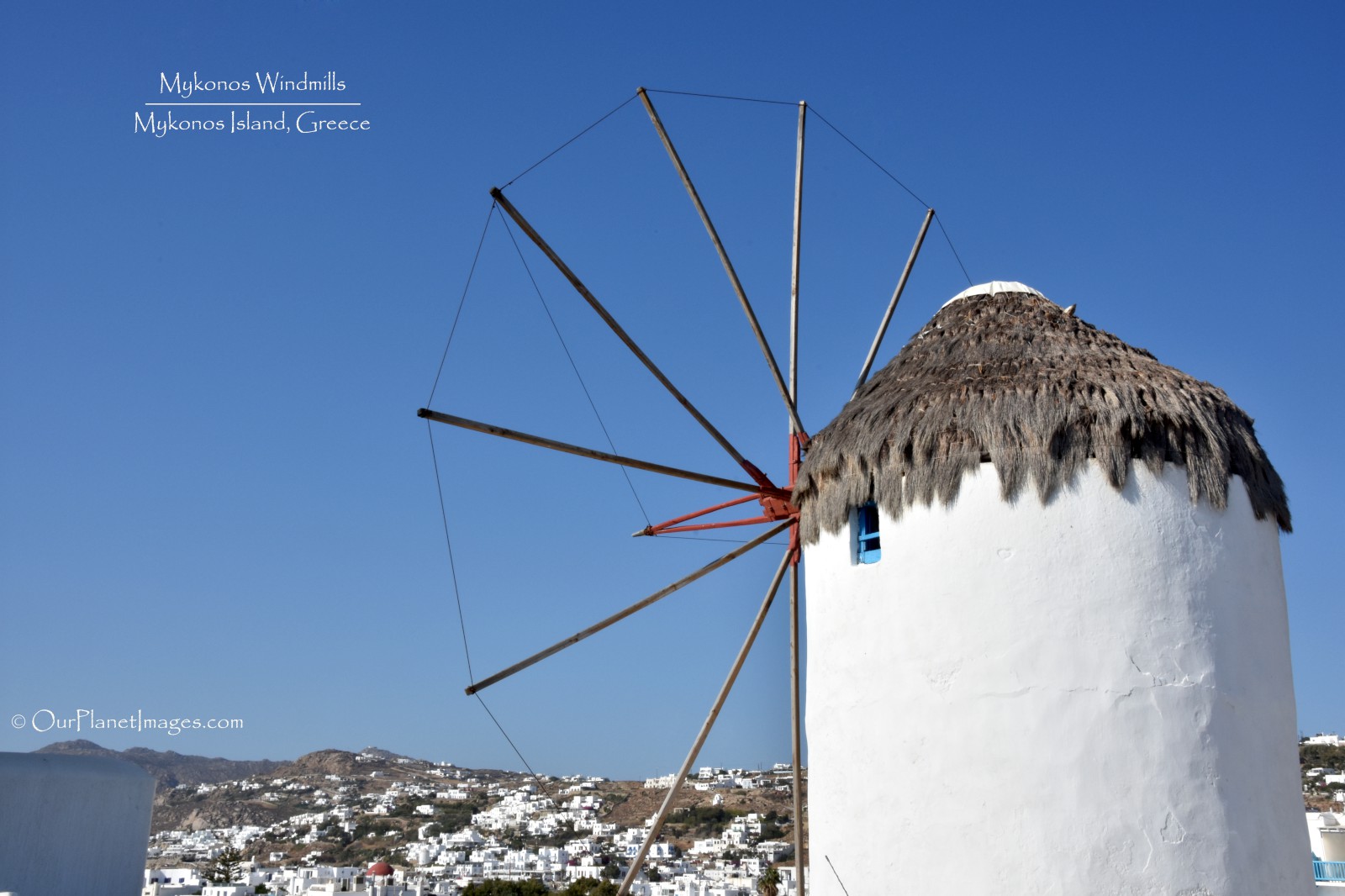 Sunsets in the Aegean Sea are exceptionally beautiful and the silhouette of the windmills against the setting of the sun provides for a Mykonos Island hallmark image that will make a lasting impression on me whenever I think about the Greek Islands.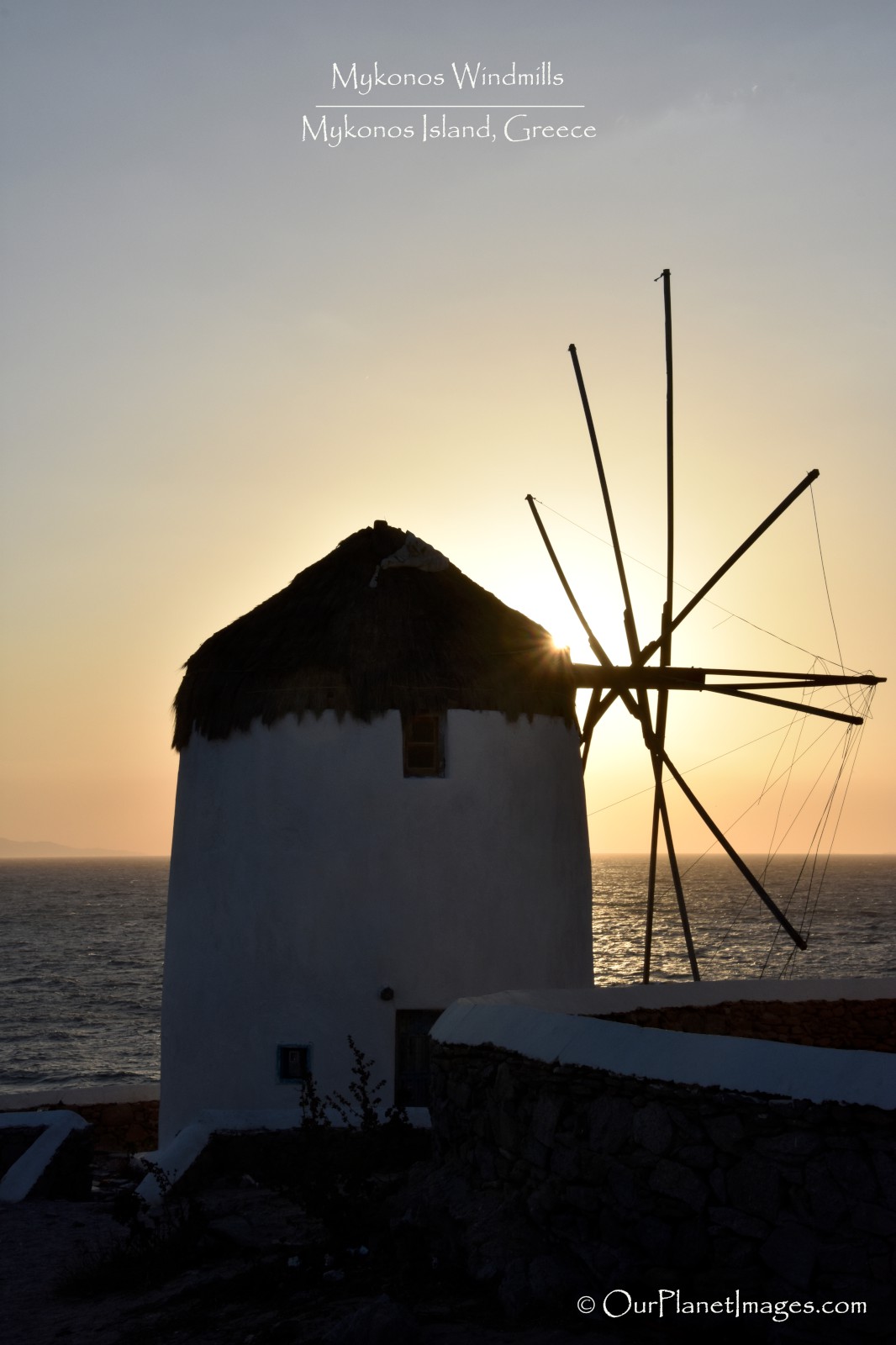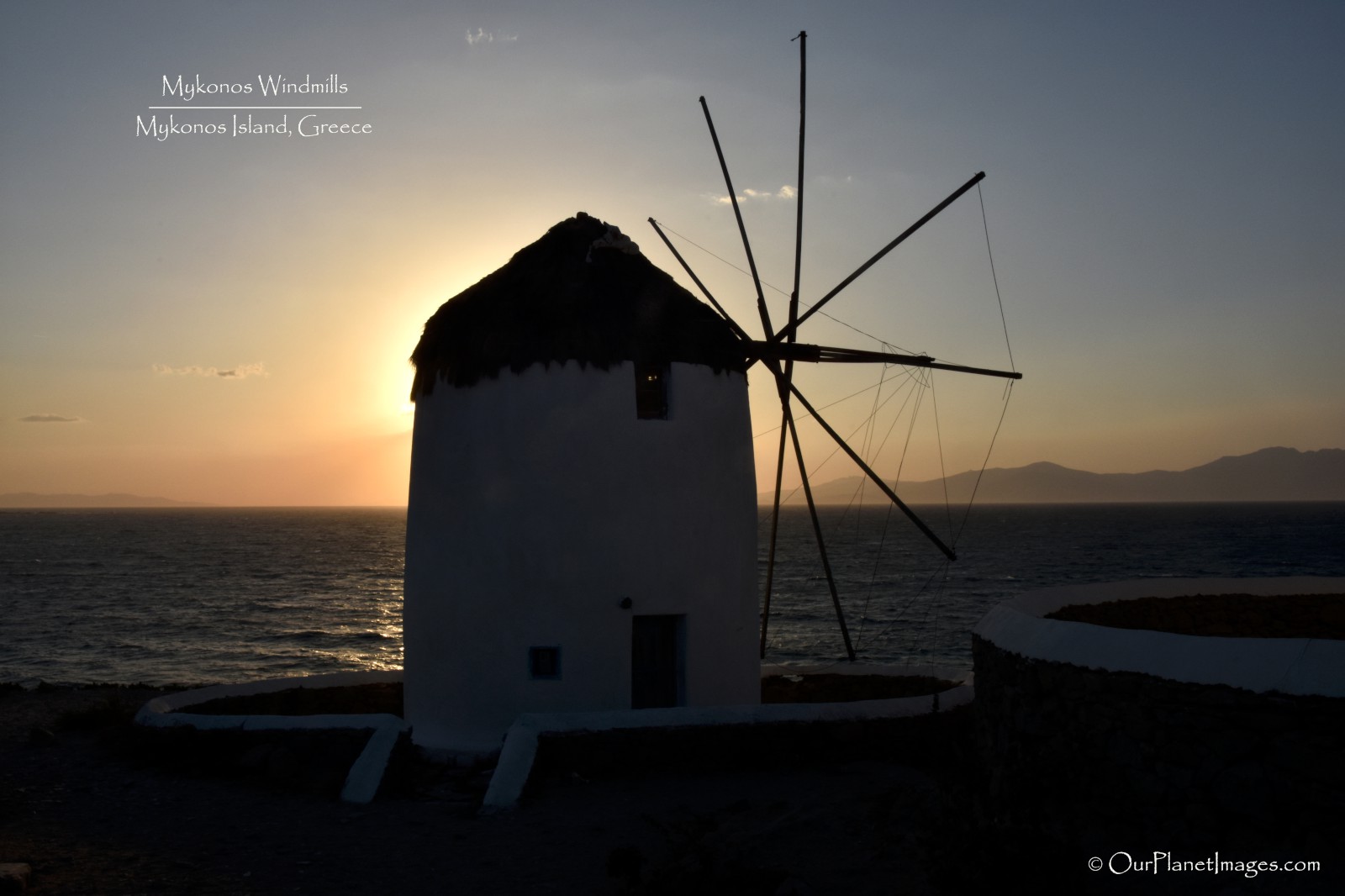 Even after the sun has completely set with the street lights starting to come on the Mykonos Windmills provides a pretty setting as viewed from Little Venice. With just enough light in the sky, the blue of the water complements the blue of the sky and the whitewash of the windmills matches the buildings at the oceans edge. There really is no better way to end the day in Mykonos!